We received a review copy to facilitate this review.
Love Diane Keaton? You have to see this hilarious new movie, POMS, now available on Blu-Ray and DVD. This is your feel good movie of the year. As a former cheerleader there are times when I wish I was still part of that group of girls, this movie explores so many great relationships.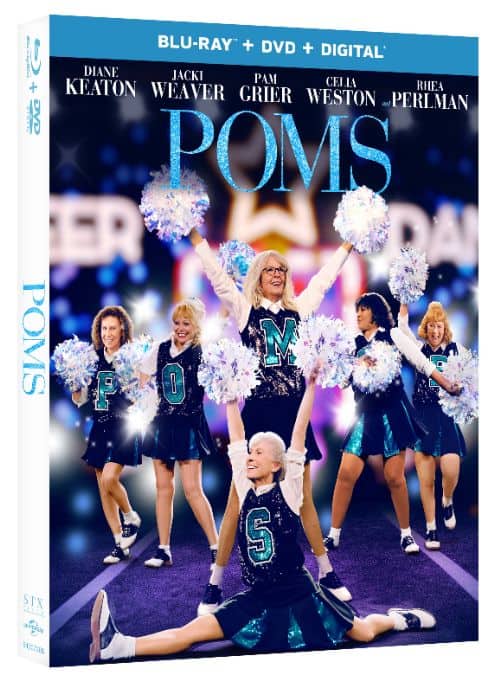 POMS Available Now on Blu-Ray and DVD
Synopsis
From the studio that brought you Bad Moms and the producer of Book Club, POMS is an uplifting comedy about a woman who forms a cheerleading squad at a retirement community. With an all-star ensemble cast led by Keaton and Weaver, the film features film icons Pam Grier (Larry Crowne), Celia Weston (The Intern), and Rhea Perlman (Sing) as the group of women who are determined to defy stereotypes while having the time of their lives. Filled with moving performances, POMS is a "heartfelt and hilarious" (Hollywood News Source) story with a profound message that it's never too late to follow your dreams.
The film follows a woman who revisits her passion for cheerleading, inspiring those around her to live life to the fullest. Full of humorous and empowering moments, POMS is an endearing comedy that will inspire audiences of all ages and have everyone cheering.
Be sure to look for POMS now available on DVD in retailers nationwide.