This shop has been compensated by Collective Bias, Inc. and its advertiser. All opinions are mine alone. #CollectiveBias #HealthyCranberryChews
I am going to share a little secret with you, I keep a pitcher of this refreshing cranberry lime seltzer in my fridge at all times to help keep me hydrated. I like to sip on this drink and take a Ocean Spray® CRANBERRY +health™ Soft Chews daily to help maintain urinary tract health plus a few other tips as well.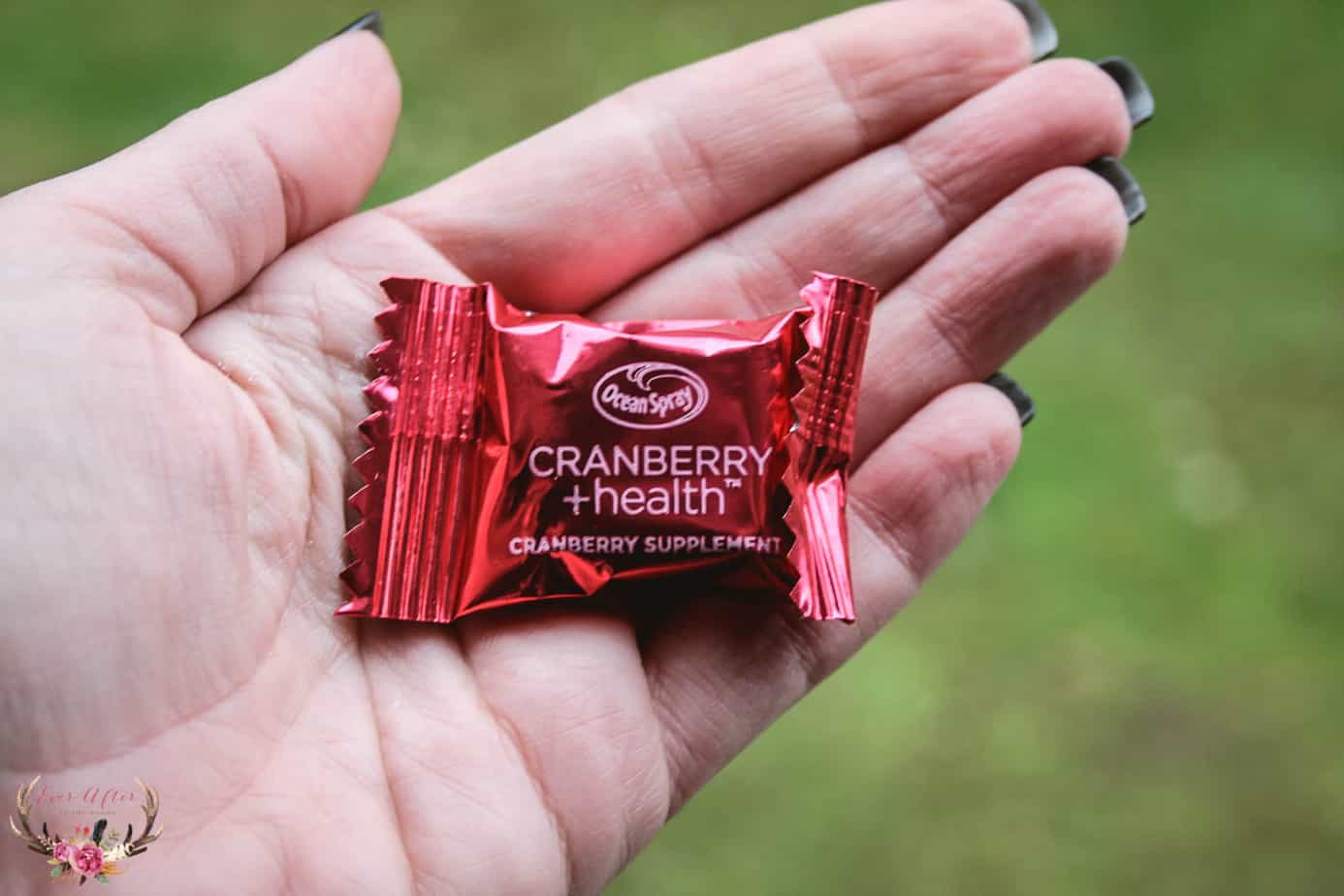 Maintain Urinary Tract Health
I have been taking these great tasting Ocean Spray® CRANBERRY +health™ Soft Chews daily for the past month. The cranberry polyphenols in Ocean Spray® CRANBERRY +health™ Soft Chews help maintain urinary tract health. Take as part of your daily regimen. **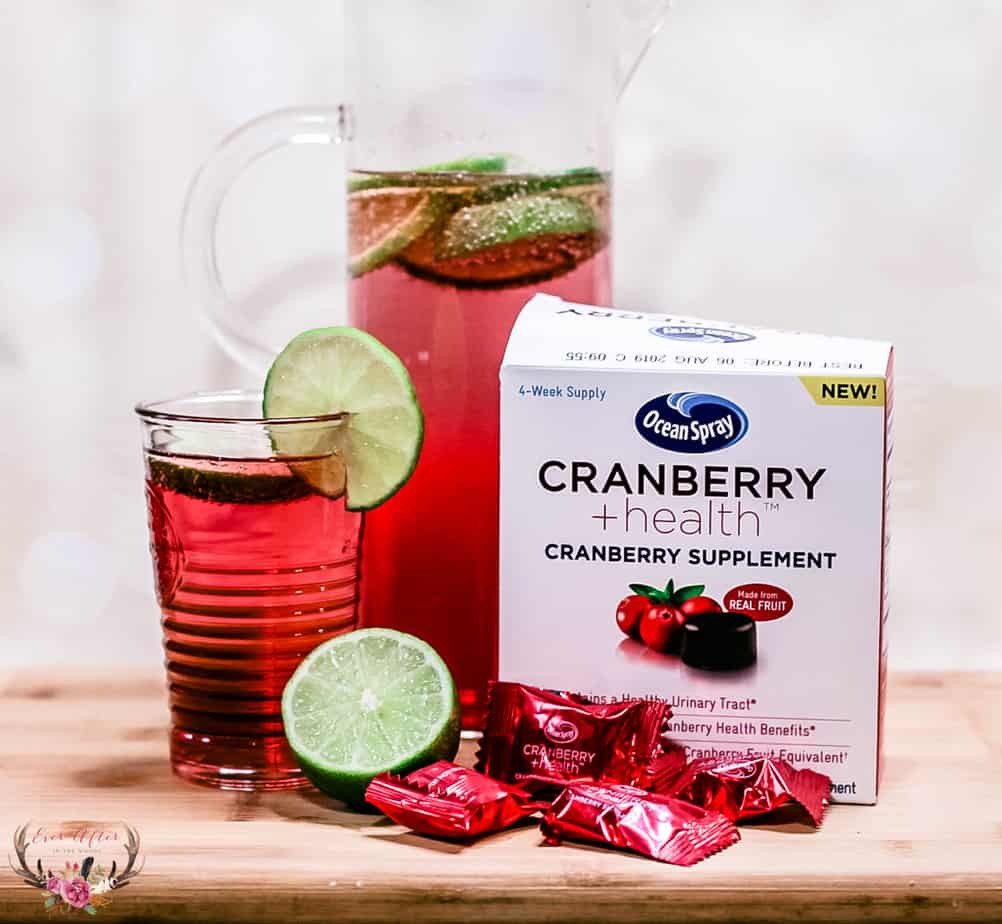 Their advanced formula has over 50,000mg Fresh Cranberry Fruit Equivalent, which is more than one glass of Cranberry Juice Cocktail.*
Between these gluten free soft chews and my cranberry lime seltzer I am taking an active part to help reduce the re-occurrence of Urinary Tract Infections so I can be on point for family get togethers.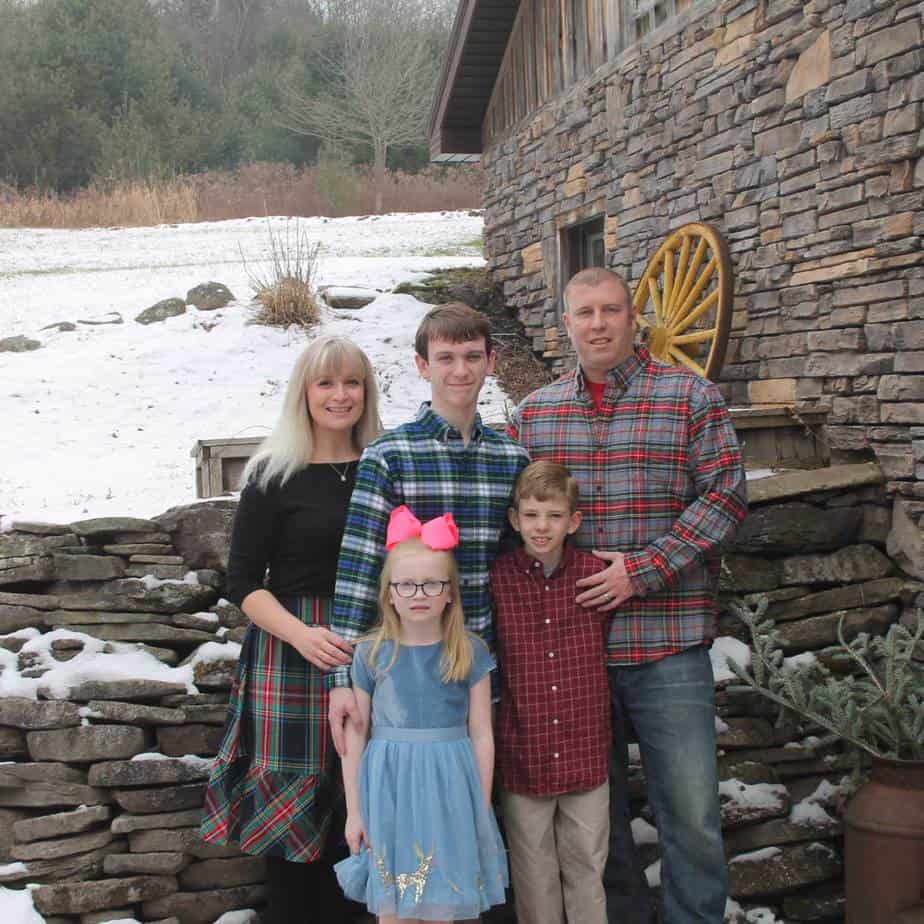 I have a few other tips for keeping my urinary tract healthy:
Stay Hydrated.
Eat yogurt that has probiotics.
Take a Ocean Spray® CRANBERRY +health™ Soft Chews daily.
Maintain a healthy diet.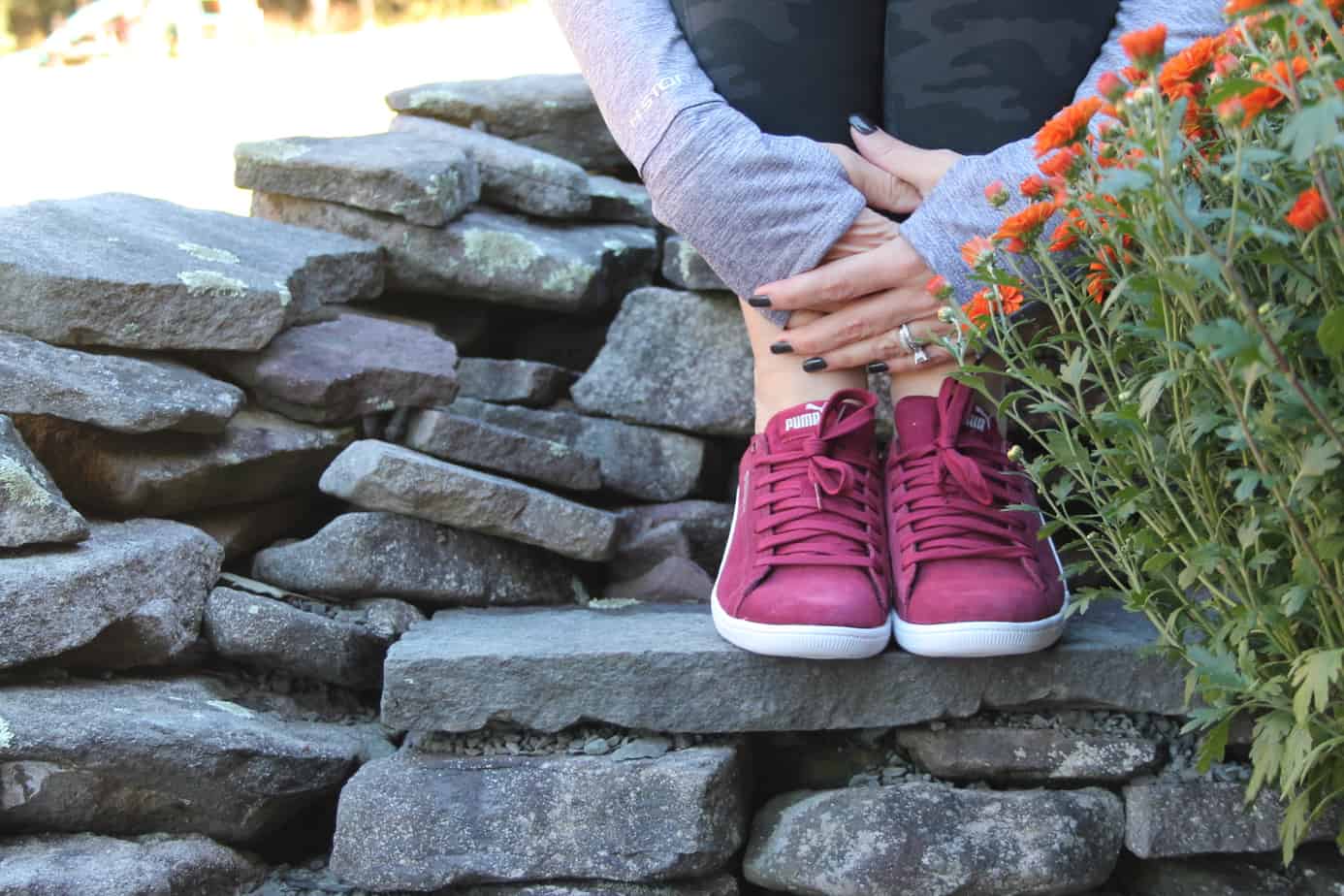 Use JennOS20 to receive 20% off either the 7 or 28ct count of Cranberry +health™ Soft Chews on Amazon.com
Enter the promo code provided during checkout to receive the discount.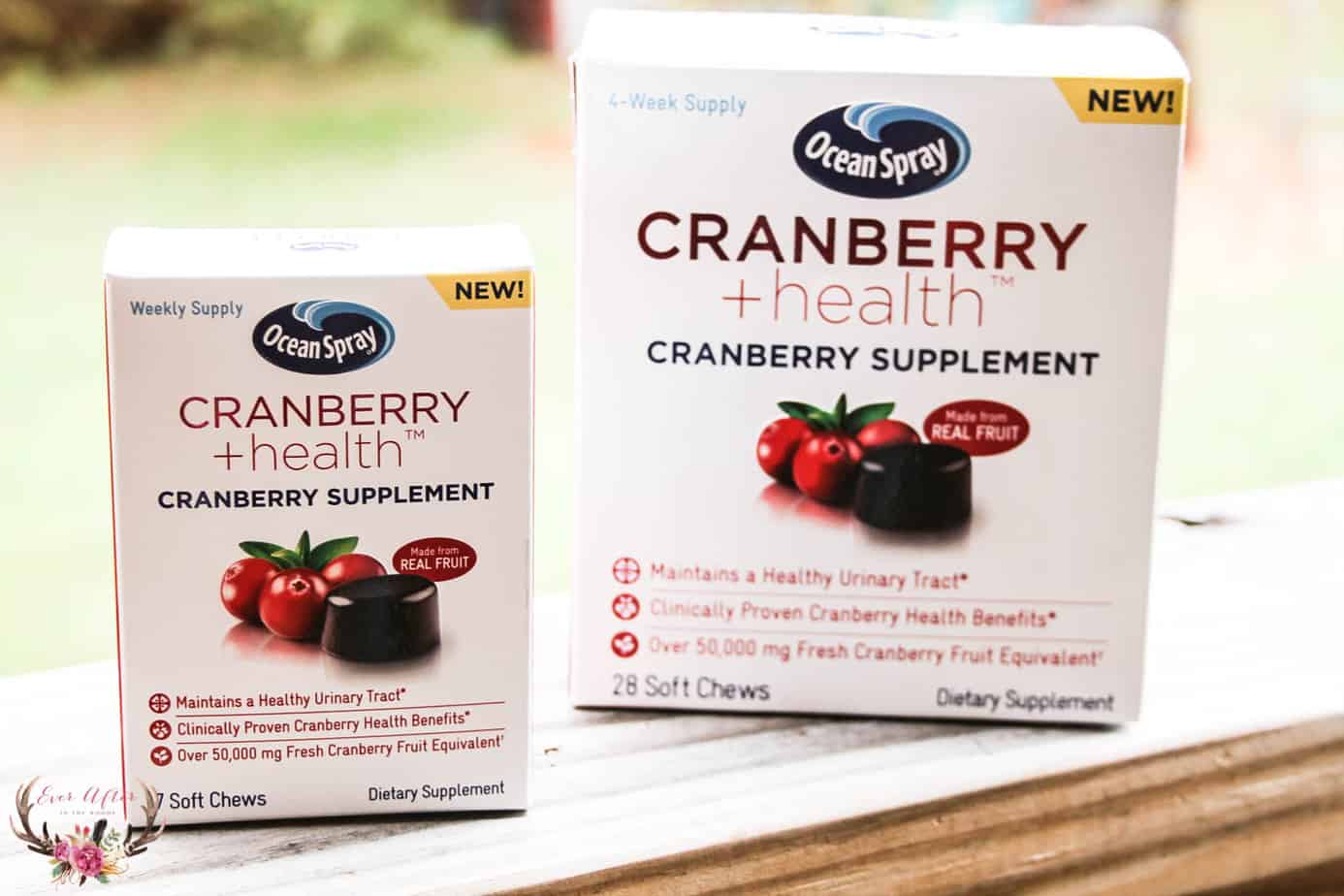 I have found that as I have gotten older, the more UTIs Now I have the convenience of these Ocean Spray® CRANBERRY +health™ Soft Chews to help me out as well. Each soft chew is individually wrapped, made from real fruit and no preservatives so it makes it easy to take with our busy routine.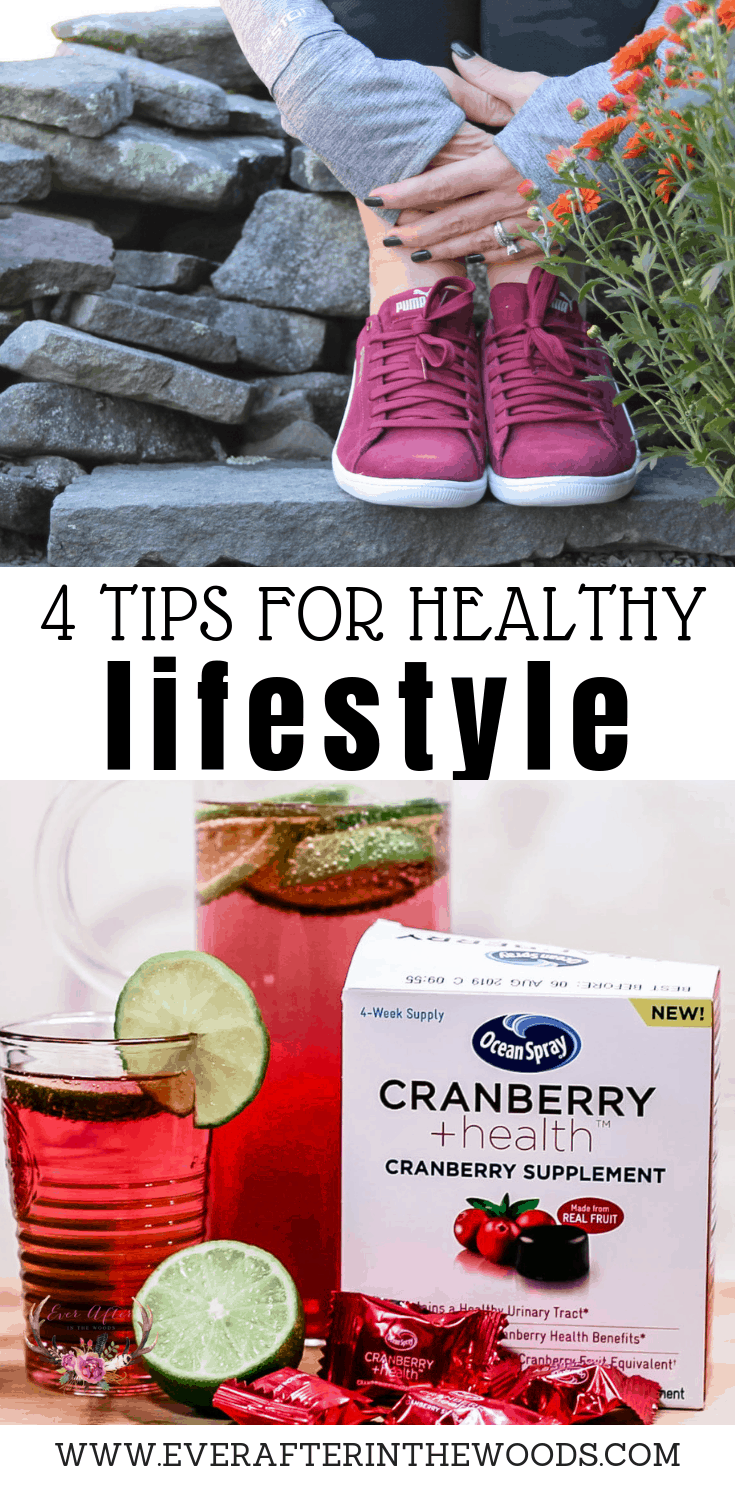 Refreshing Cranberry Lime SeltzerI
Mix together 4 cups club soda, 1-1/2 cup cranberry juice and 2 limes cut into slices for a delicious and hydrating drink.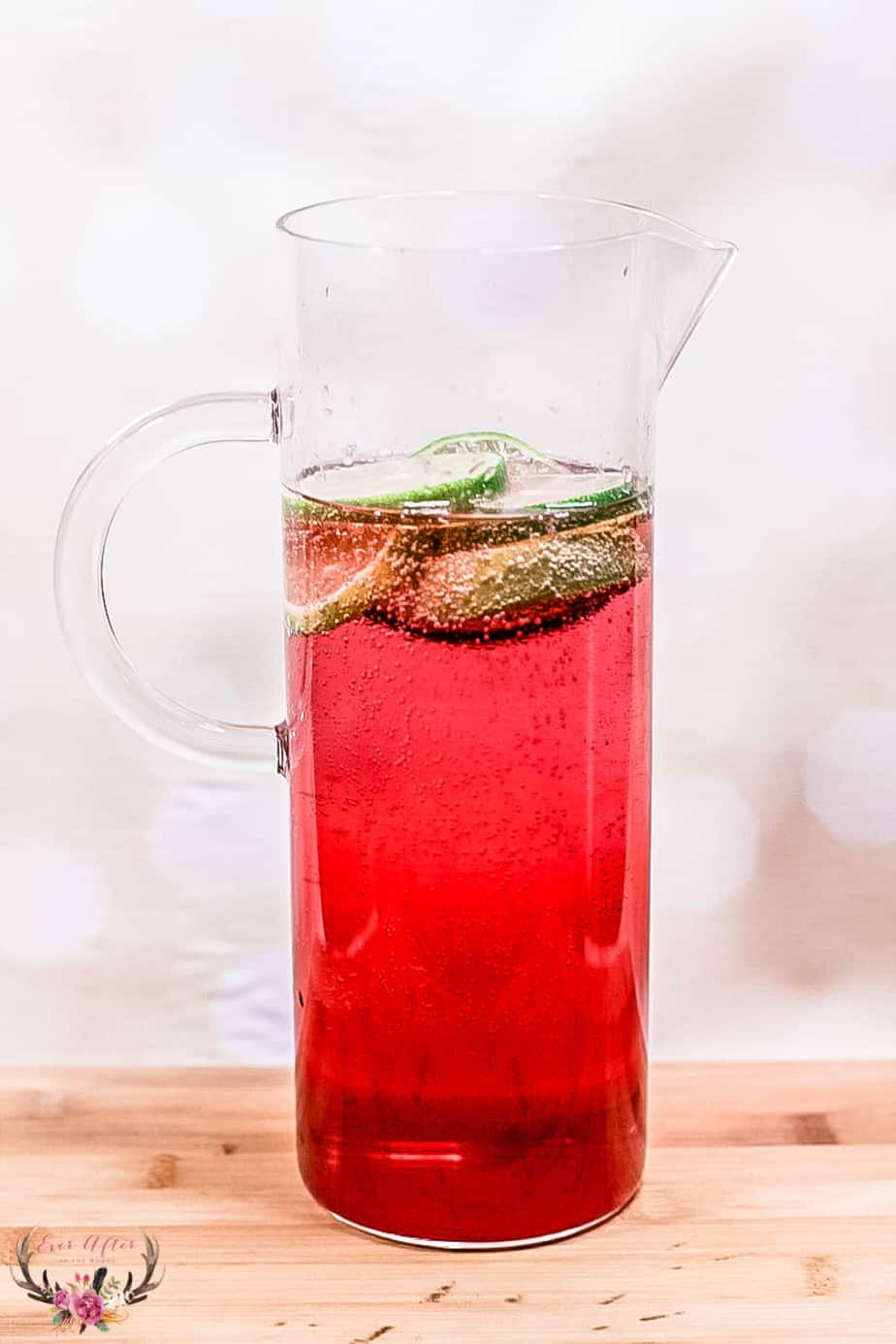 I find that having a pitcher of this Refreshing Cranberry Lime Seltzer ready to drink in the fridge makes for consuming more and staying hydrated. I often fill up a reusable bottle with this blend to take with us when we are going to sporting events or errands. Flushing your system daily really helps!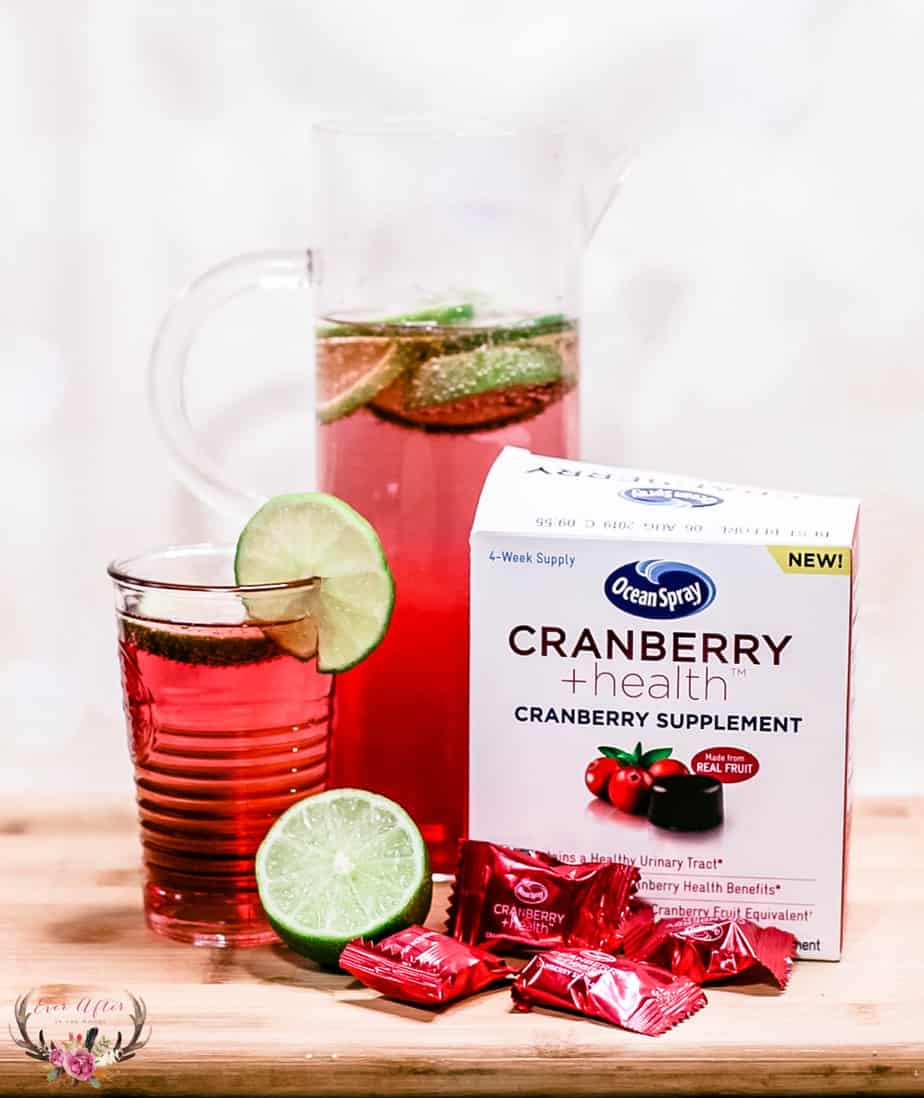 Pair this refreshing drink with Ocean Spray® CRANBERRY +health™ Soft Chews and I am well on my way to staying healthy. Pick up these great tasting soft chews on your next CVS trip or Amazon.com, you will be glad you did.
**These statements have not been evaluated by the Food and Drug Administration. This product is not intended to diagnose, treat, cure, or prevent any disease.
*Based on 137mg cranberry polyphenols per serving.