Have I got the most decadent salted caramel recipe for you! This recipe results in the most delicious and moist chocolate brownies with an irresistible salted caramel layer. Holy moly! These could definitely get you a husband or wife- just saying! Perfect for many types of occasions, bake sales or pot luck.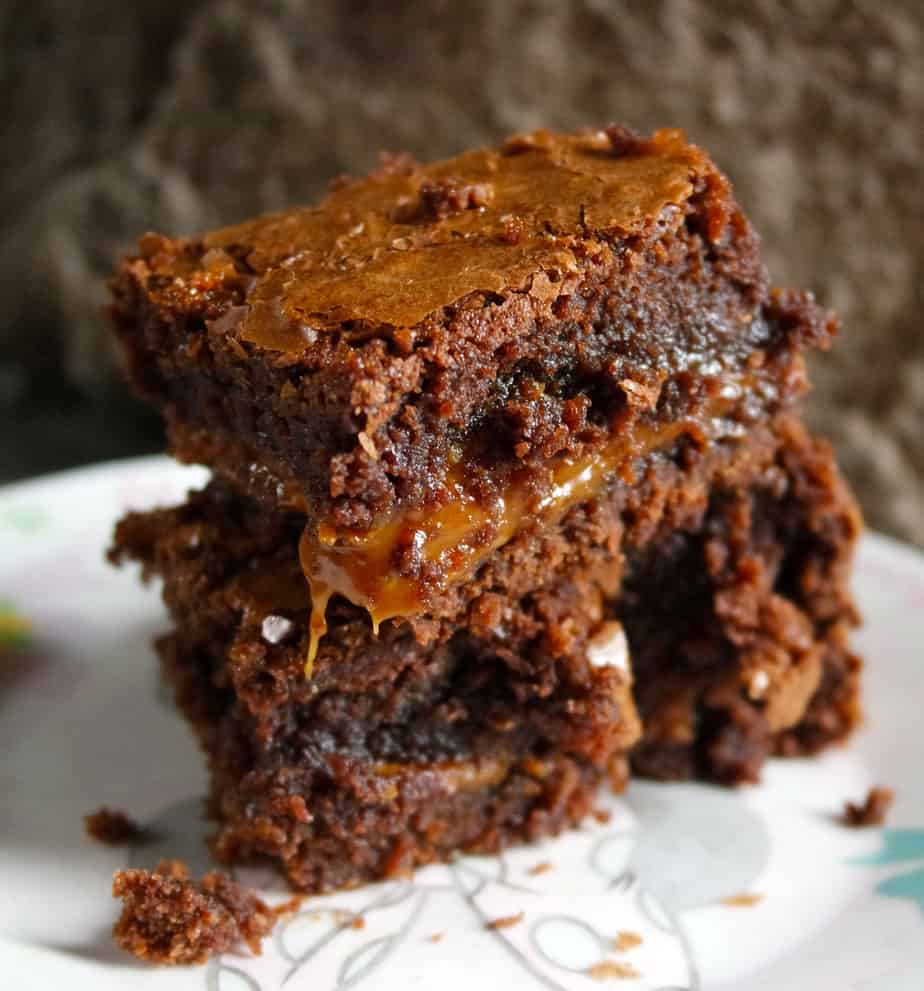 I used a 8″x8″ glass baking pan because I like a thicker brownie, but you could easily use a 13×9 inch pan for a thinner brownie- just watch your cooking time for the longer pan.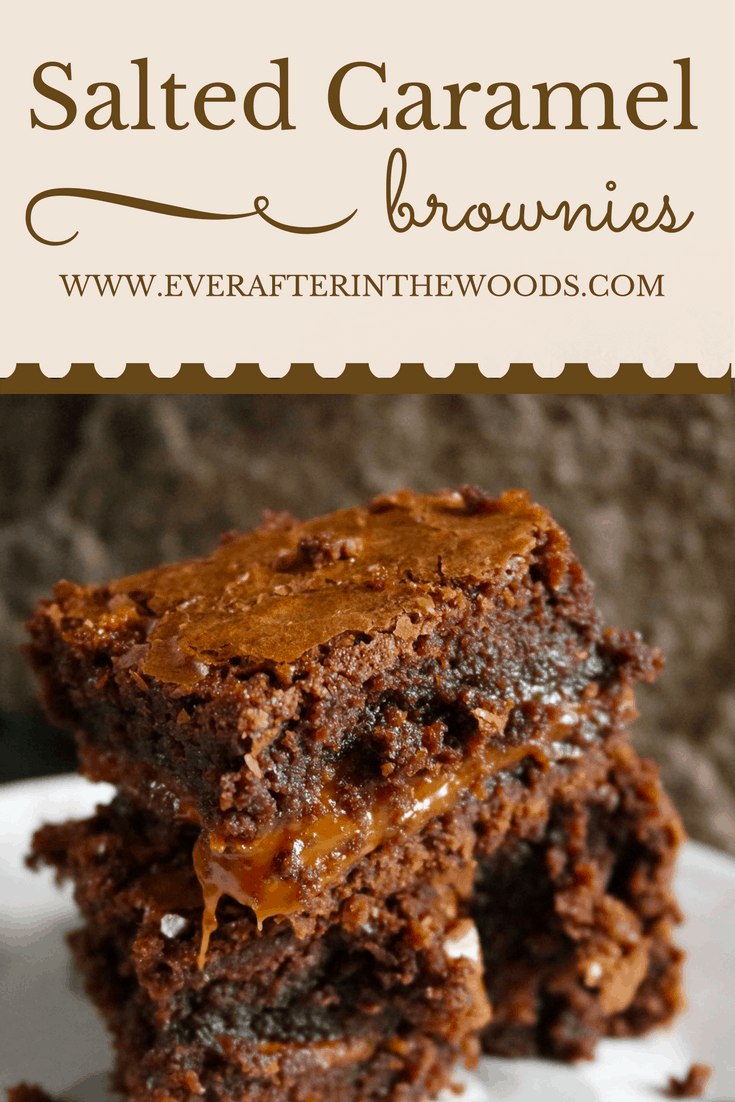 Salted Caramel Brownies
INGREDIENTS
Brownie
1/2 cup oil
1 cup sugar
2 tsp vanilla extract
2 large eggs
1/4 tsp baking powder
1/3 cup cocoa powder
1/4 tsp salt
3/4 cup flour
Salted Caramel Layer
1 pkg Caramel squares (25-30 pieces)
1 15 oz can sweetened condensed milk
1 tsp himalayan sea salt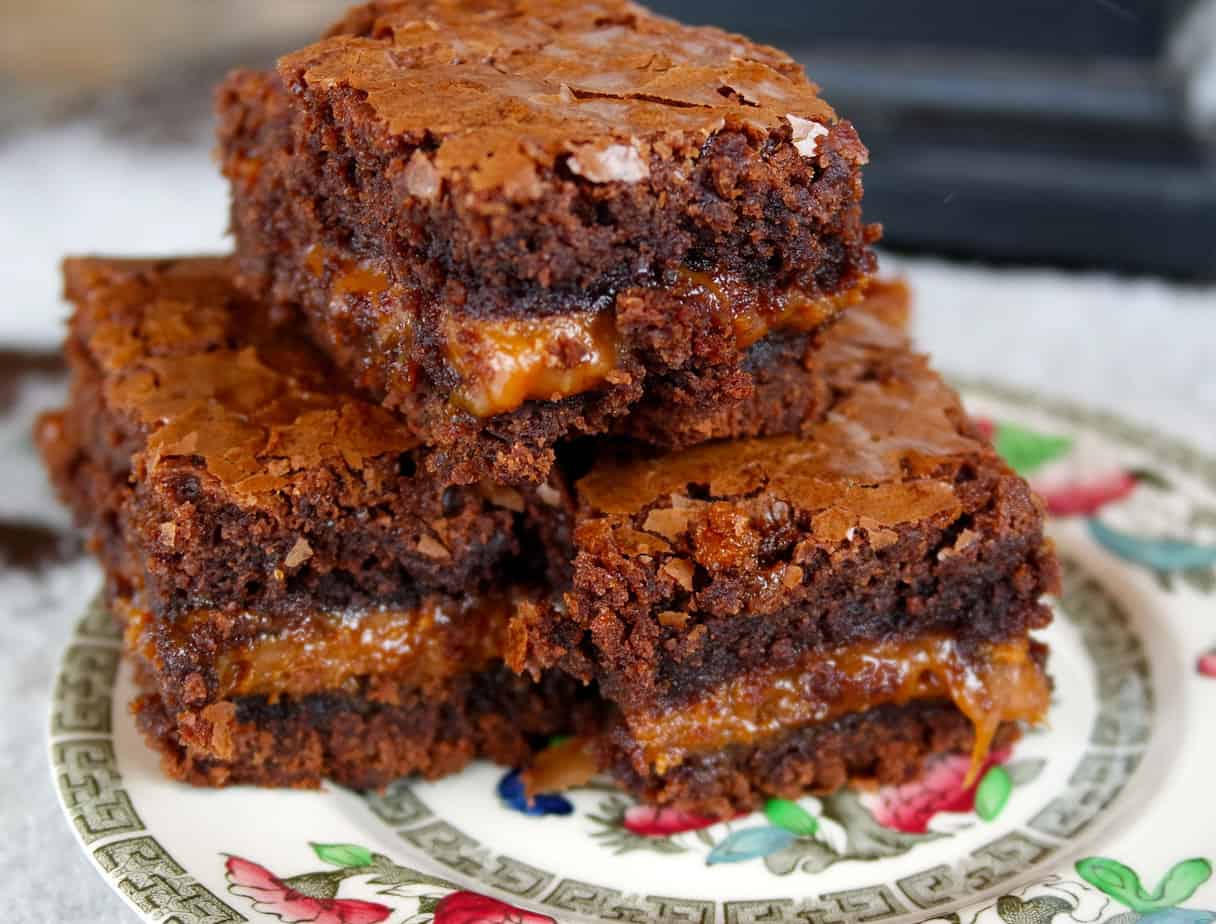 DIRECTIONS
Preheat oven to 350.
Spray a 8×8 cake pan with cooking spray, set aside.
Mix all brownie ingredients in a large bowl until well combined.
Pour 1/2 brownie batter into prepared pan and cook for 14 minutes.
Meanwhile in a medium sauce pan, combine all caramel layers together and melt until combined.
Once the first half of the brownies has beaked, take out of the oven and pour the caramel layer on top, spread evenly.
Cover the caramel layer with the remaining brownie batter evenly.
Return to oven and bake for 35-40 minutes.
Cool completely before cutting into pieces.
Oh man- let me know what you think, I may have eaten all the edges on the brownies but sshh…. don't tell anyone!