Sponsored post by Lunchbox. All opinions are my own and yours may vary.
As the holiday season is coming to a close I wanted to share with you a Christmas Eve morning tradition in our home – our easy cheesy bacon strata breakfast recipe. We usually celebrate Christmas morning twice because we tend to have a child that will be with their other parent on Christmas morning. It is important to my husband and I that they still have a "Christmas morning" with us too. So an easy make aheady cheesy bacon strata in a slow cooker is a must. I love watching the expressions on their faces when they see the Christmas tree chock-full of presents left by Santa Claus.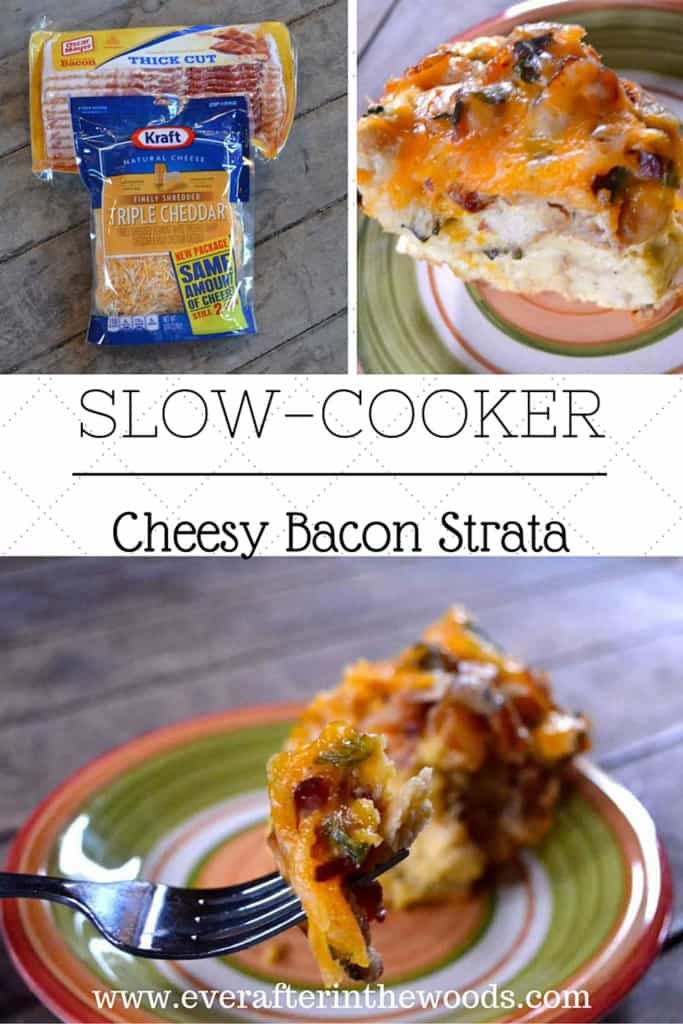 Slow-Cooker Cheesy Bacon Strata
In the morning I like to spend my time concentrating on my family, so having breakfast prepared the night before is a great time saver. I started making a breakfast strata a few years ago and when I found this Slow-Cooker Cheesy Bacon Strata on the Kraft Hub on the Walmart website, I knew this was the breakfast recipe that I had to try this year! I had never thought about using my slow cooker for breakfast but now this makes perfect sense. Simply prepare this the night before and leave your slow cooker on low and when you wake up in the morning, breakfast will be ready. Plus it is a really simple recipe too. Make every day delicious with Kraft!
Slow-Cooker Cheesy Bacon Strata
Ingredients
10 eggs
2-1/2 cups milk
½ tsp. black pepper
1 pkg. (8 oz.) KRAFT Shredded Triple Cheddar Cheese with a TOUCH OF PHILADELPHIA, divided
16 slices French bread (3/4 inch thick), toasted, cubed
10 slices cooked OSCAR MAYER Bacon, crumbled
4 green onions, sliced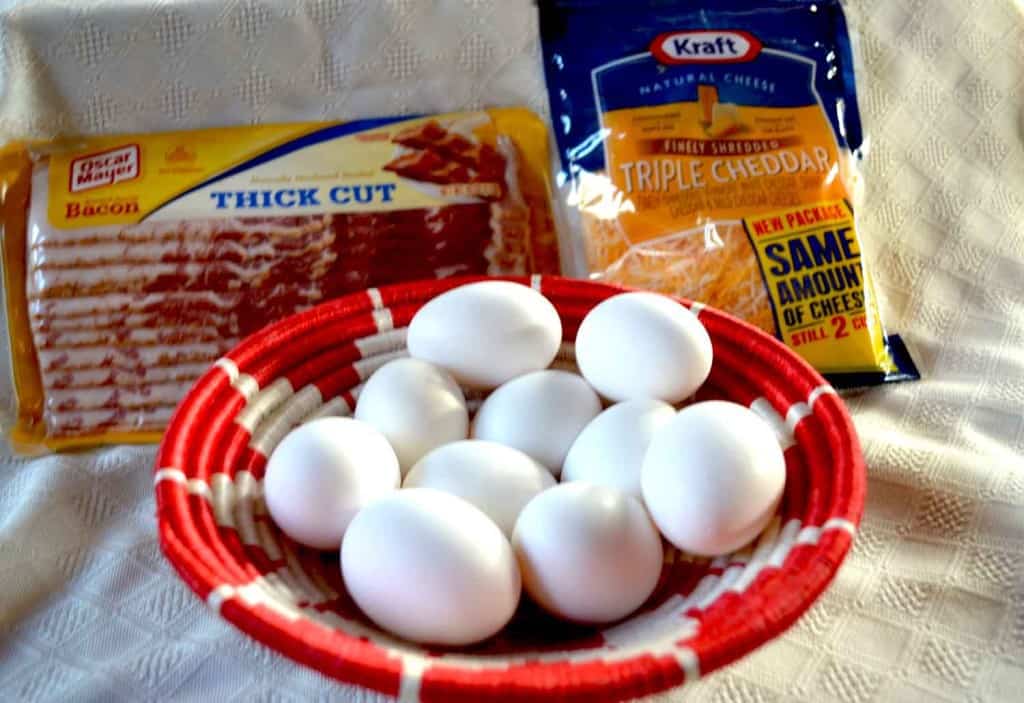 Directions
Whisk eggs, milk and pepper in large bowl until blended. Reserve ½-cup cheese. Add remaining cheese to egg mixture with all remaining ingredients; mix well.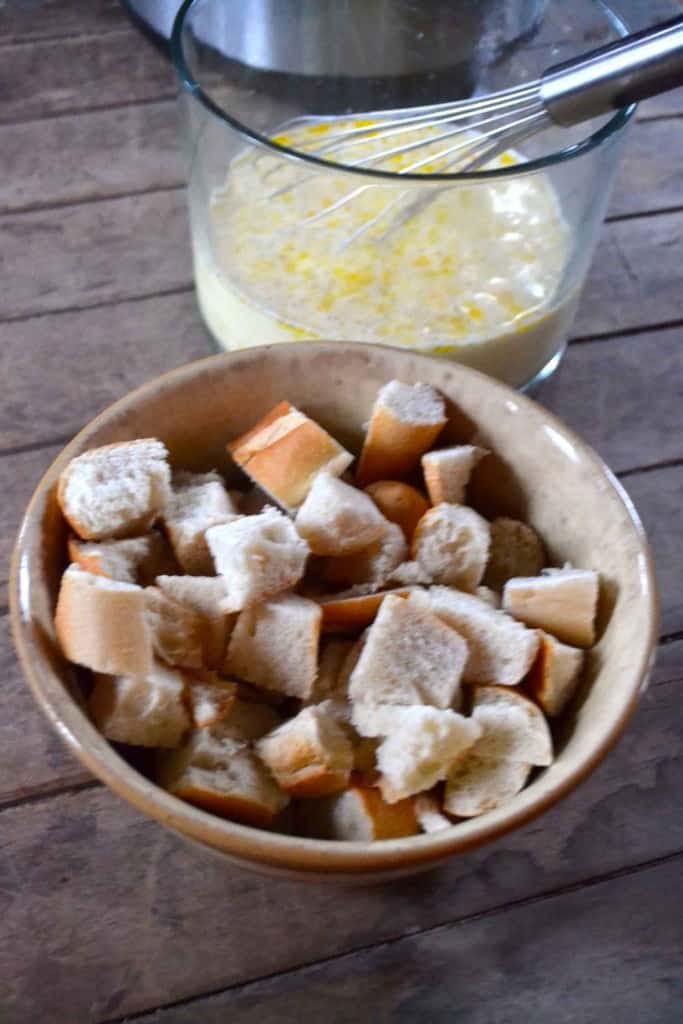 Cut 3 (30-inch-long) sheets of foil. Fold 1 sheet lengthwise in half twice; repeat with second sheet. Fold remaining sheet to fit inside back edge of slow cooker; place in slow cooker. Crisscross foil strips; use to line bottom and sides of slow cooker. Spray inside of slow cooker with cooking spray. Add egg mixture. If necessary, press toast cubes into egg mixture with back of spoon to completely moisten toast cubes.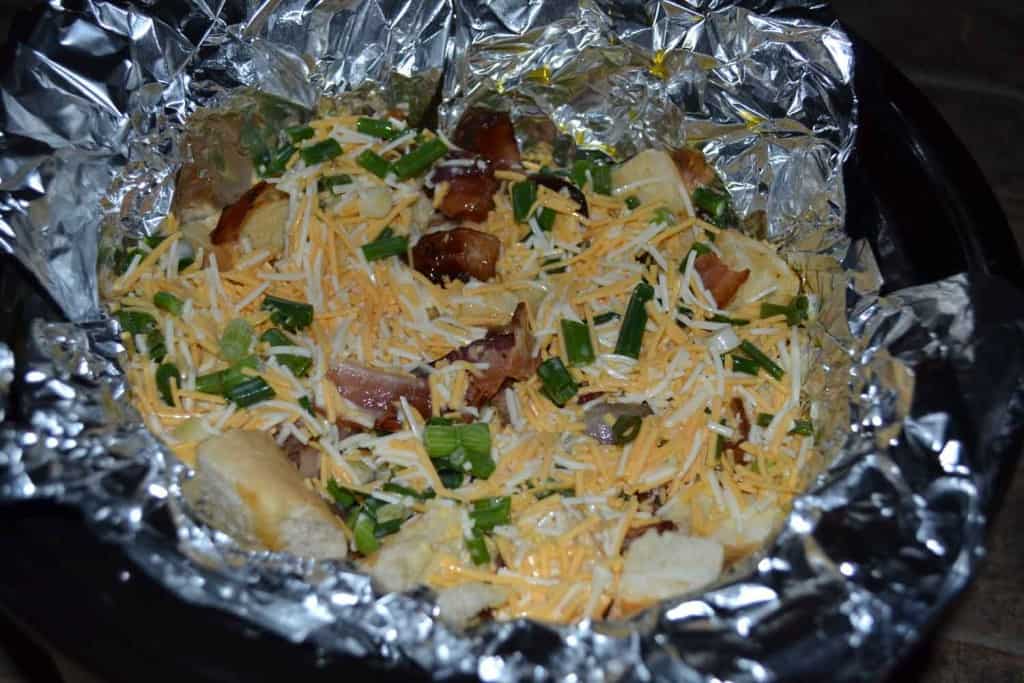 Cook on LOW 4 hours, sprinkling with reserved cheese for the last 15 min. Cool slightly. Use foil handles to transfer strata from slow cooker to platter; discard foil.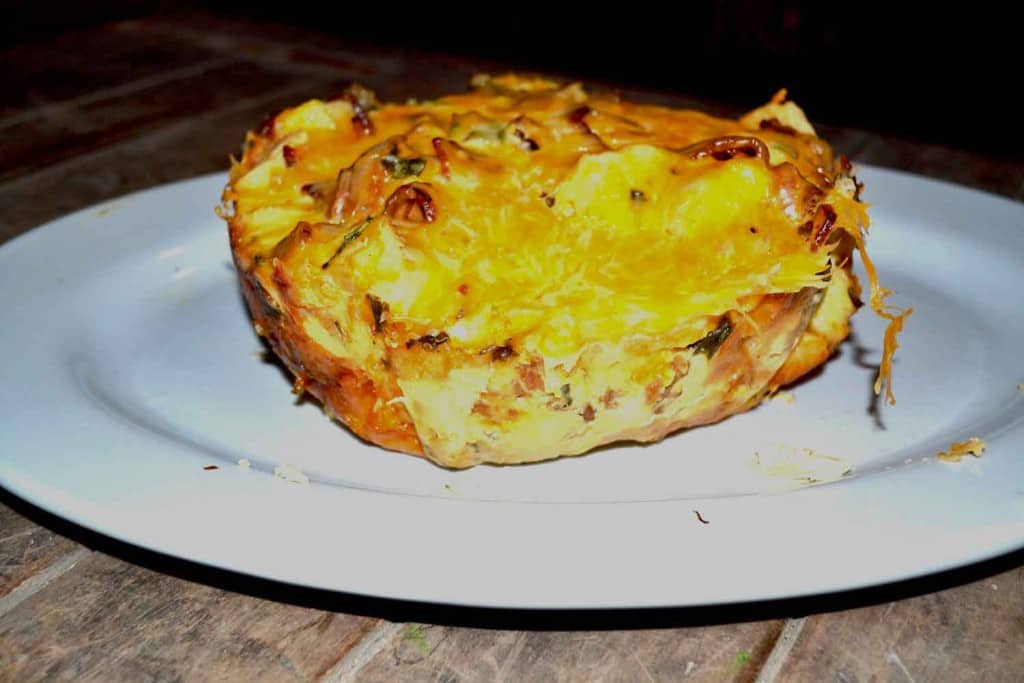 Our kids wake up at about 5 in the morning so it is really nice to be able to just have everything scheduled so we can just enjoy each other. Grandparents are usually here when the kids open up their presents whether it is Christmas Eve morning or Christmas morning, so it is nice to be able to share a little breakfast and coffee with them as well.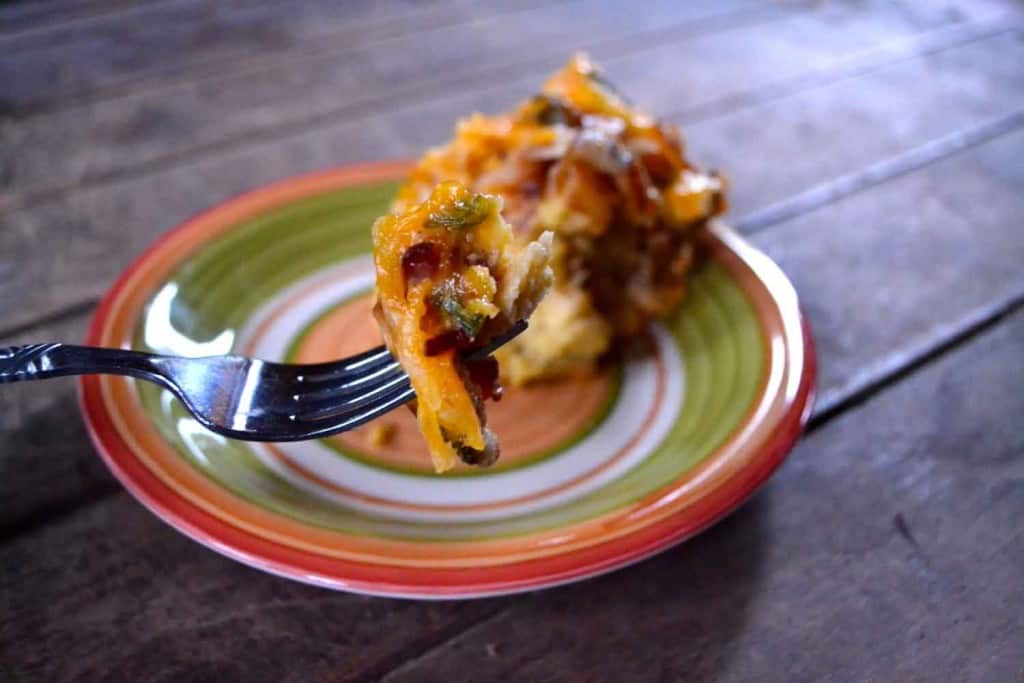 I hope you enjoy making this Slow-Cooker Cheesy Bacon Strata as much as we did eating it! For more holiday recipes from Kraft, have a look here for all types of recipes from appetizers to desserts. What are some of your holiday traditions? I would love to hear all about them.