I received product to facilitate this review. All opinions are my own and yours may vary.
Sticky Cod Recipe with Sitka Salmon Shares
I love seafood but sometimes it can be hard to find high quality seafood in the stores. Enter Sitka Salmon Shares, a collective of fisherman who home-deliver shares of premium, sustainable, wild Alaskan seafood to members of our community-supported fishery in the lower 48 states.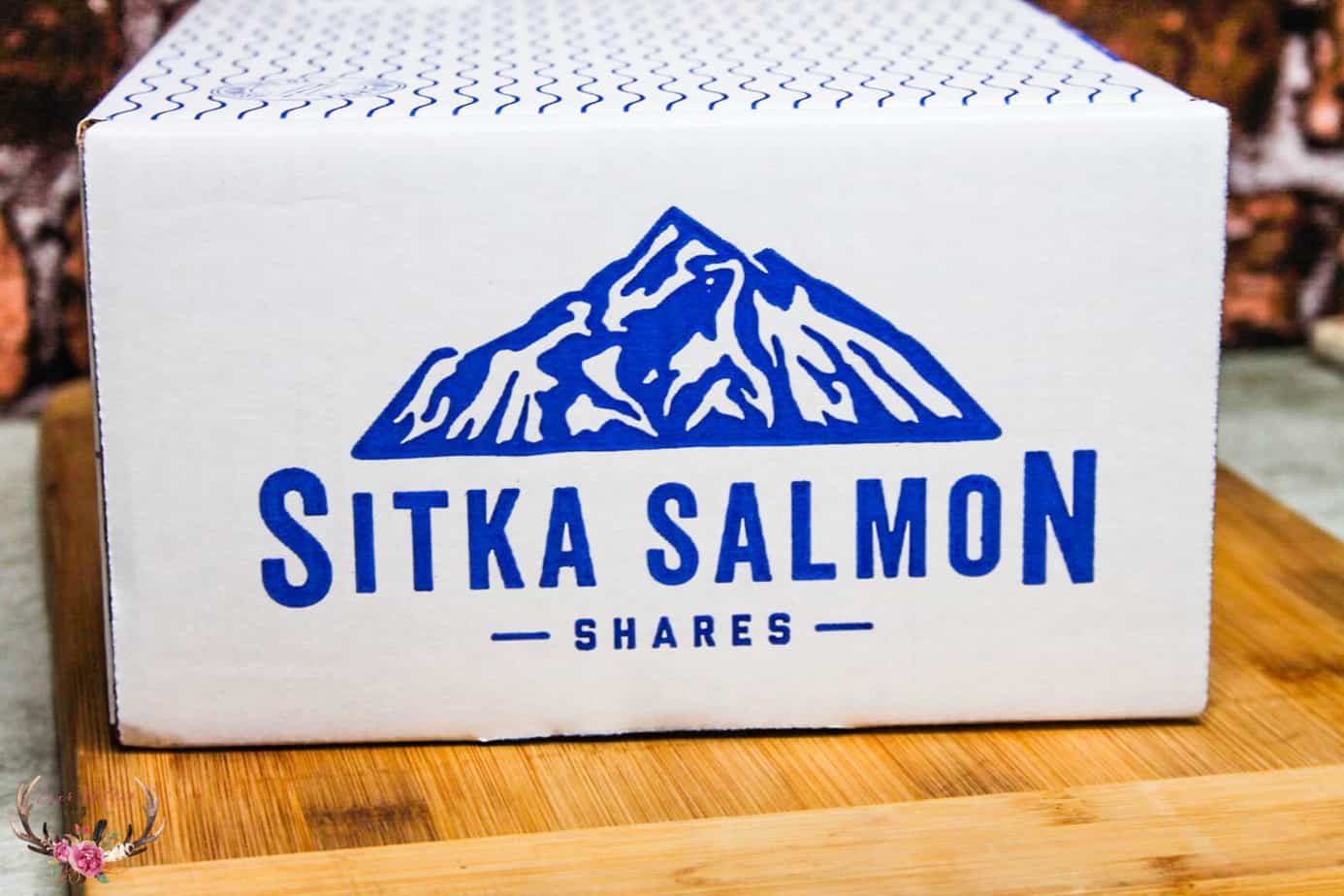 How do we order?
Use discount code EAITW19 to take $25 off any 2019 CSF share. (valid through 5/30/19)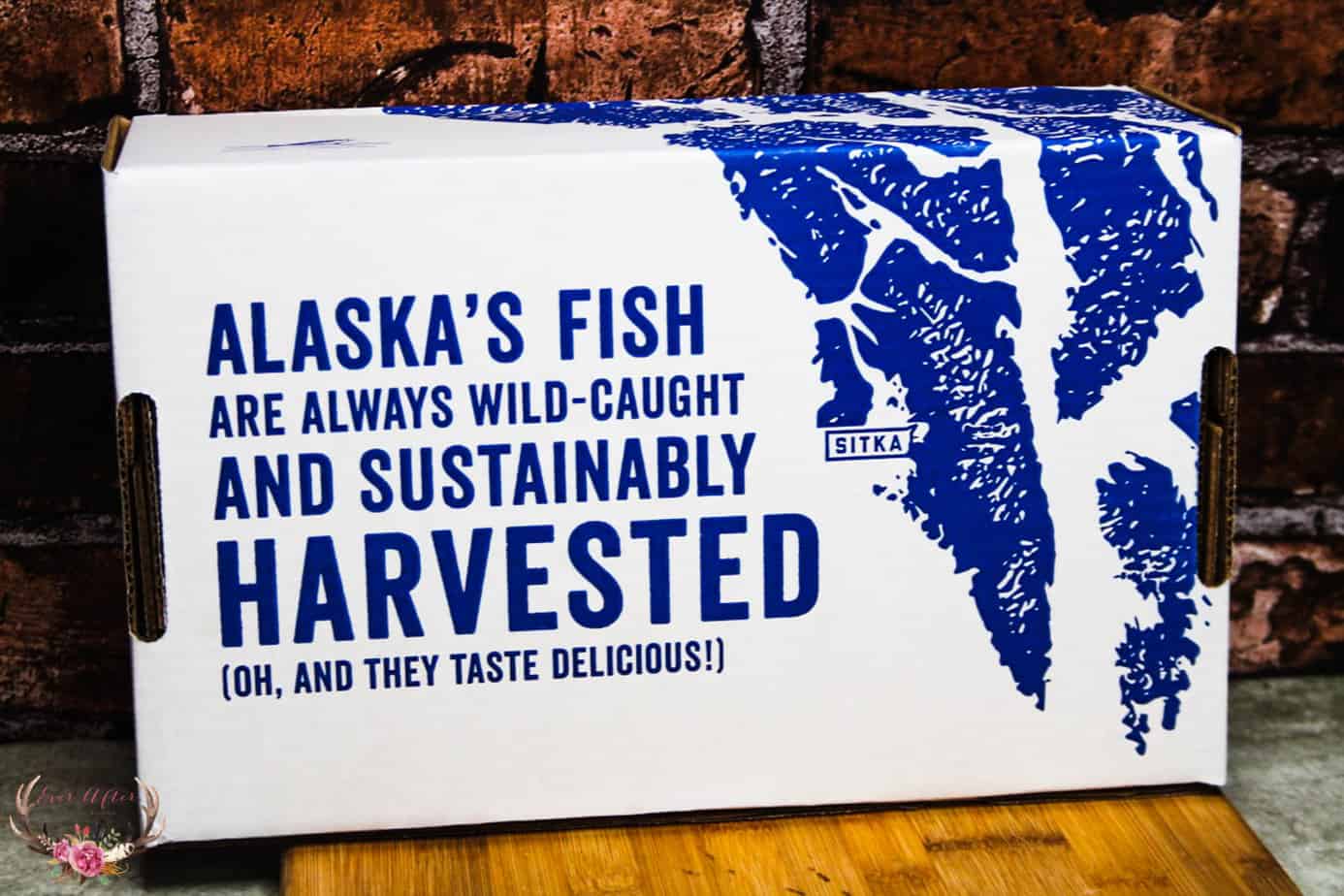 We were so excited to receive our box of Alaskan fish. We received salmon, cod and more. I could not wait to get started cooking a delicious and fresh recipe. There was a recipe included in our shipment for Nic's Sticky Quillback but we decided to make ours with cod.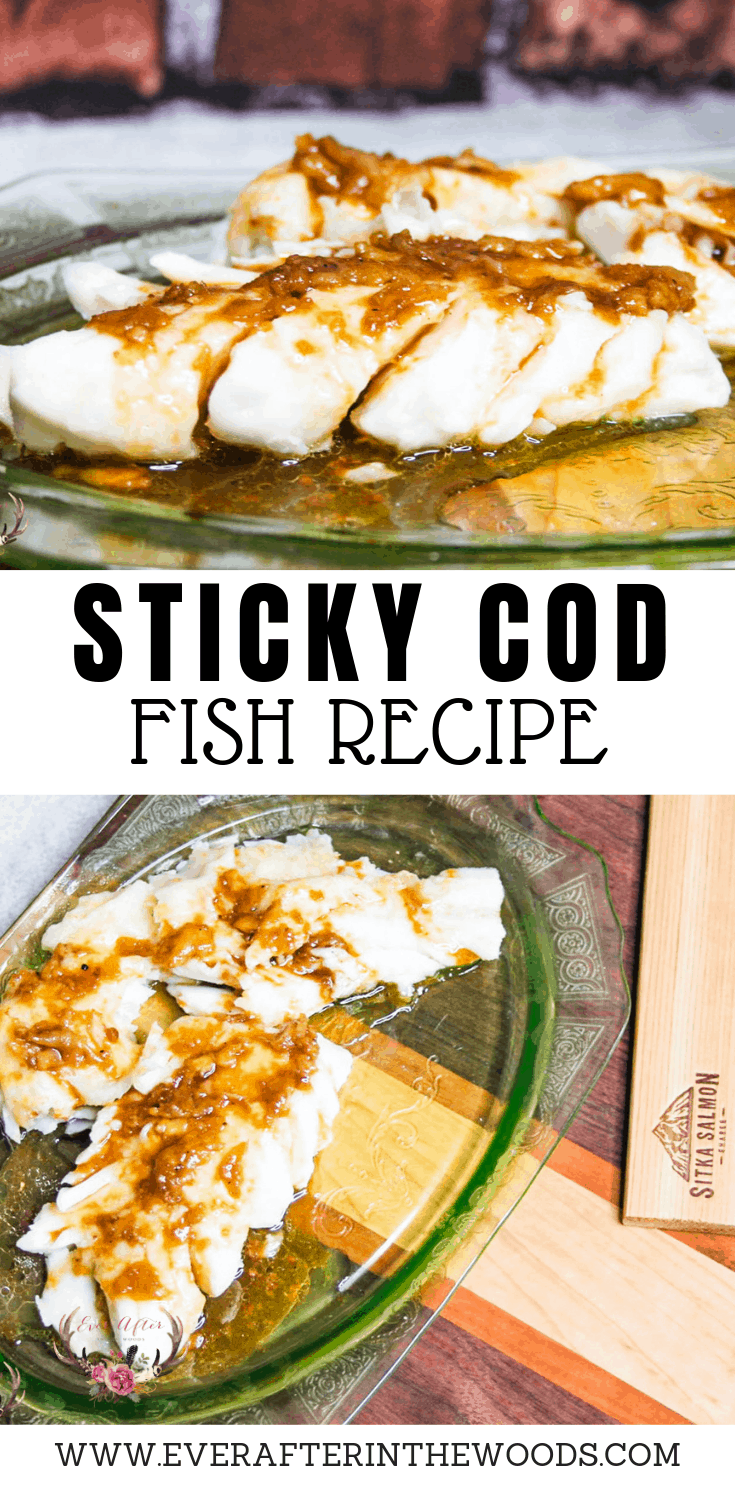 An easy recipe for Cod – Sticky Cod Recipe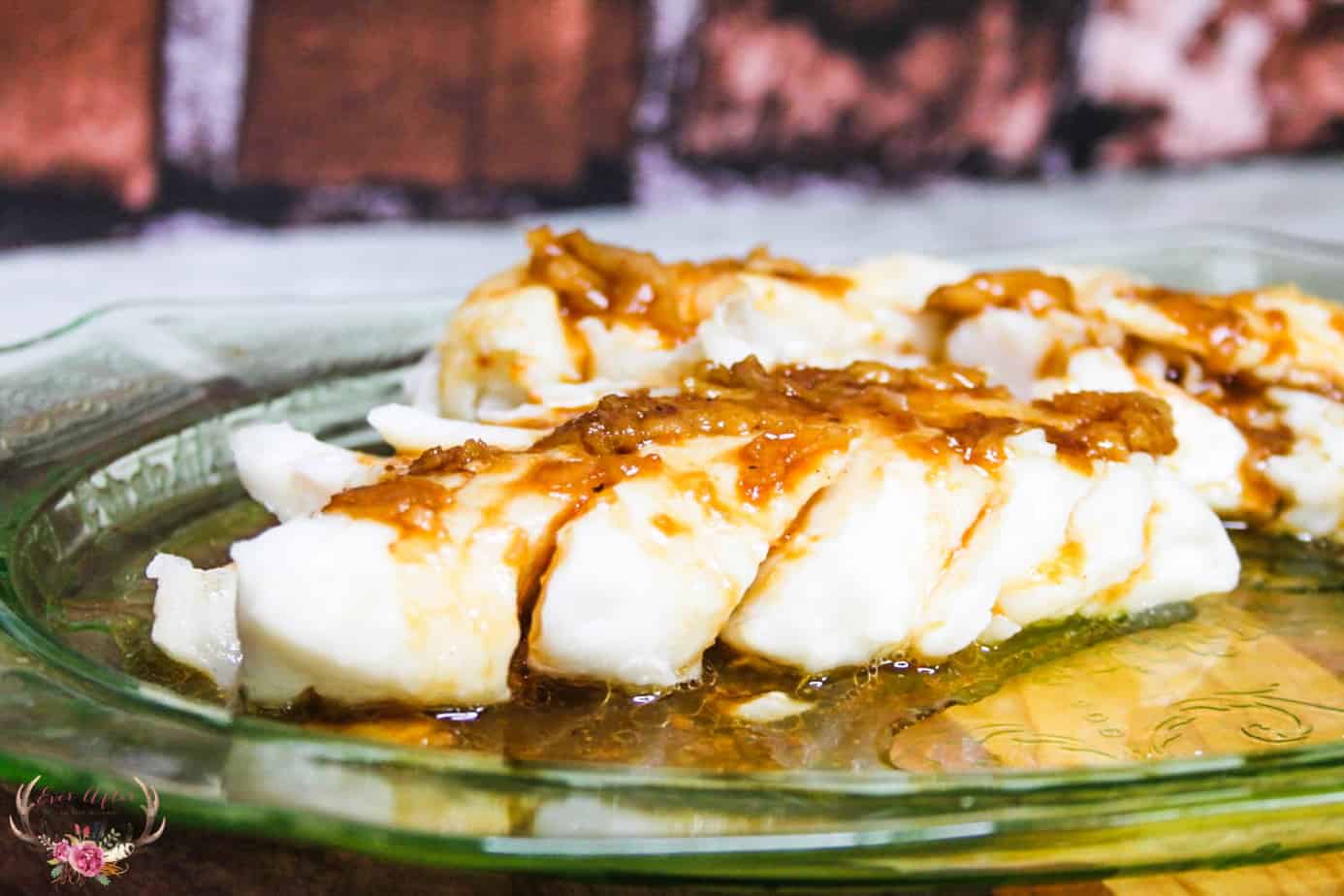 Ingredients
1 pound cod
4 TBSP butter
1 TBSP minced ginger
2 TBSP honey
2 TBSP soy sauce
1 squeeze lemon juice
1 cup flour
Salt and pepper to taste.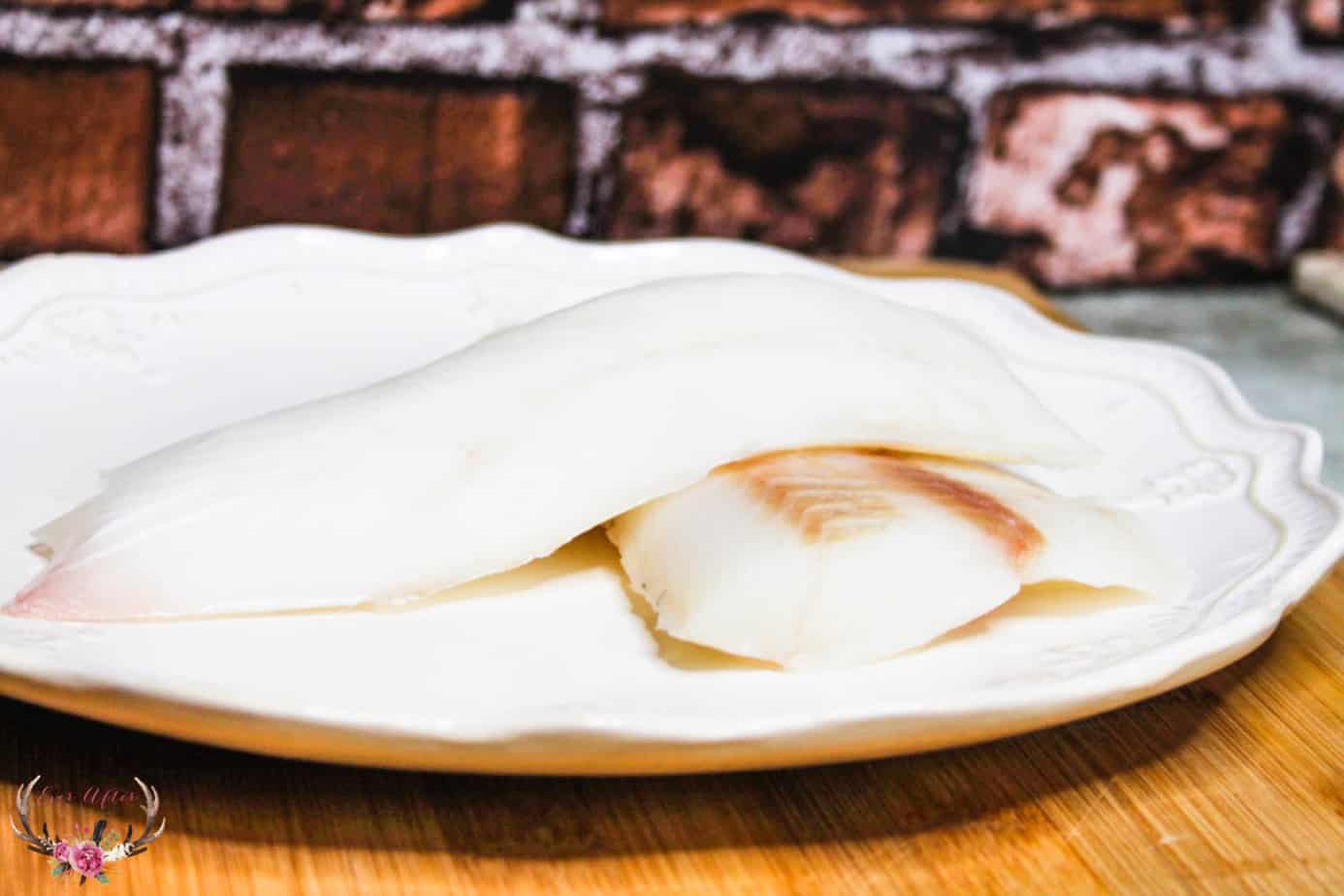 Directions
Season the fish with salt and pepper to taste.
Heat 3 TBSP butter in a cast iron skillet.
Dredge the cod in the flour then sauté in pan until cooked. Be sure to flip half way through cooking.
Remove fish to paper towel to drain.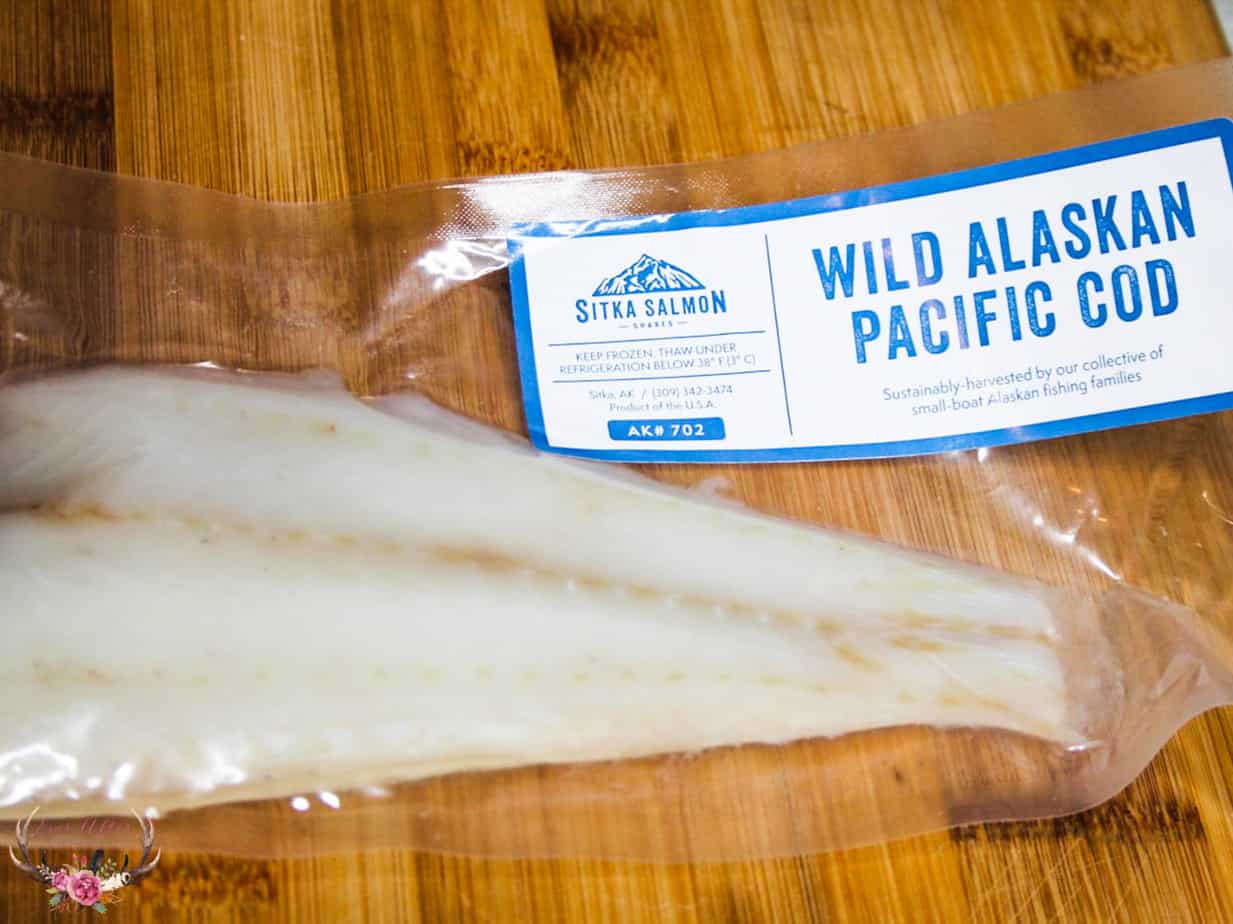 Make the sauce– add the remaining butter to the pan and raise the heat to medium. Add the ginger and sauté for about a minute or so. Add the honey, say sauce and lemon juice. Bring the sauce to a simmer.
Add the cod back to the pan and coat the fish completely in the sauce. Serve with rice or salad.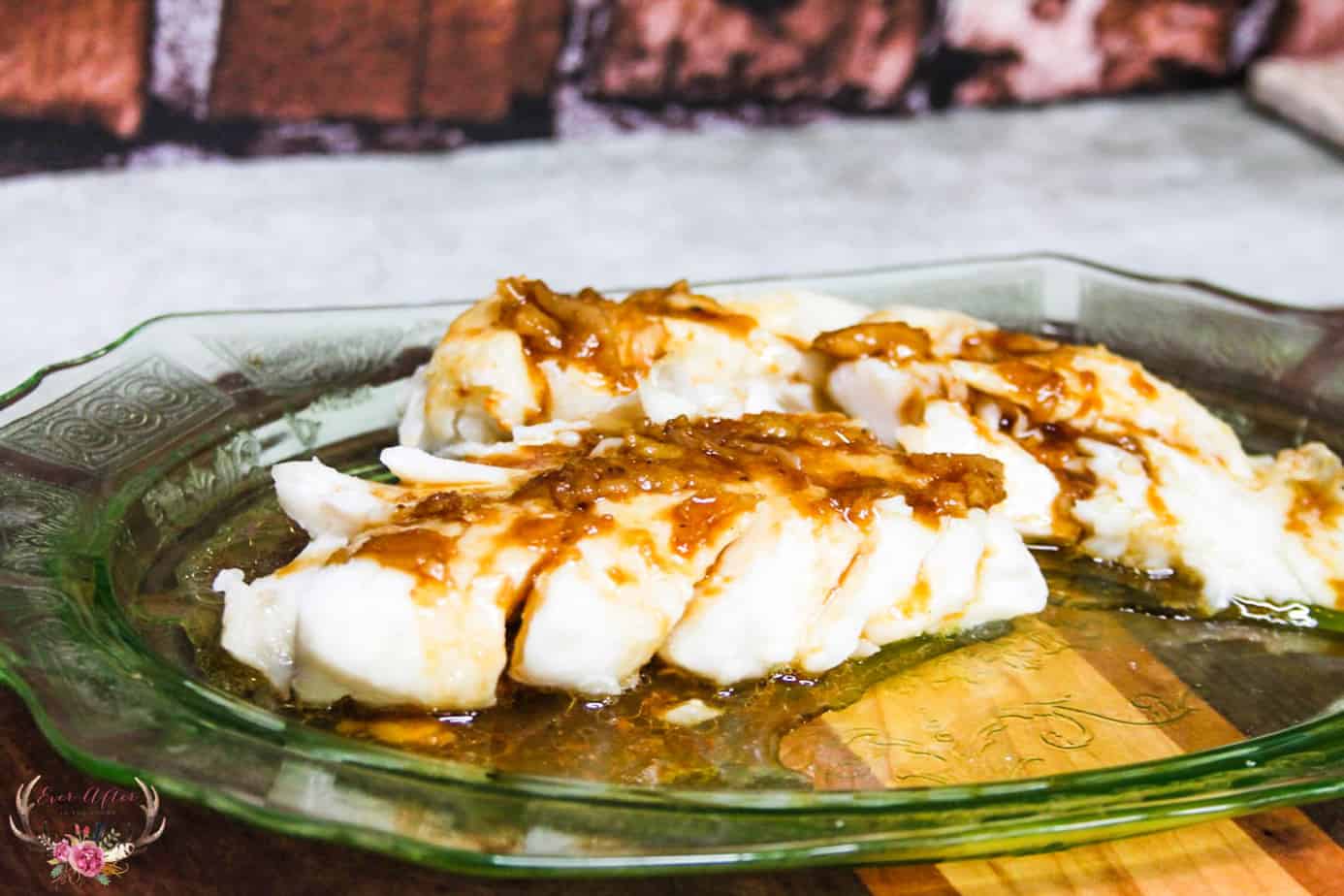 We cannot wait to try the rest of the fish that came in our Sitka Salmon Shares box. I love that they included recipes with all of the fish as well as information on where and how the fish was caught. As well as pictures of the fisherman! (an added bonus!)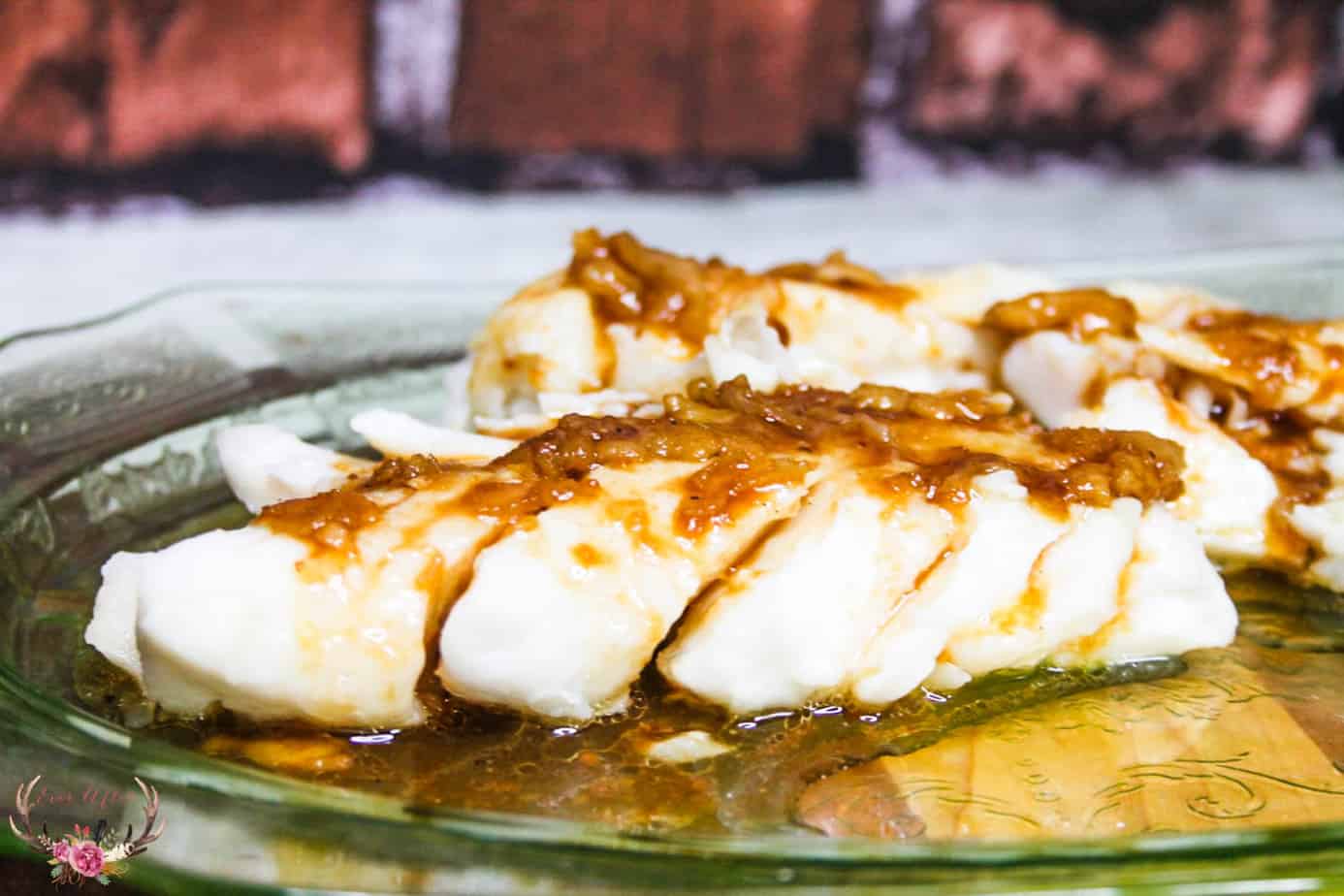 Be sure to try Sitka Salmon Shares and use the coupon code above for $25 off your shipment. Enjoy!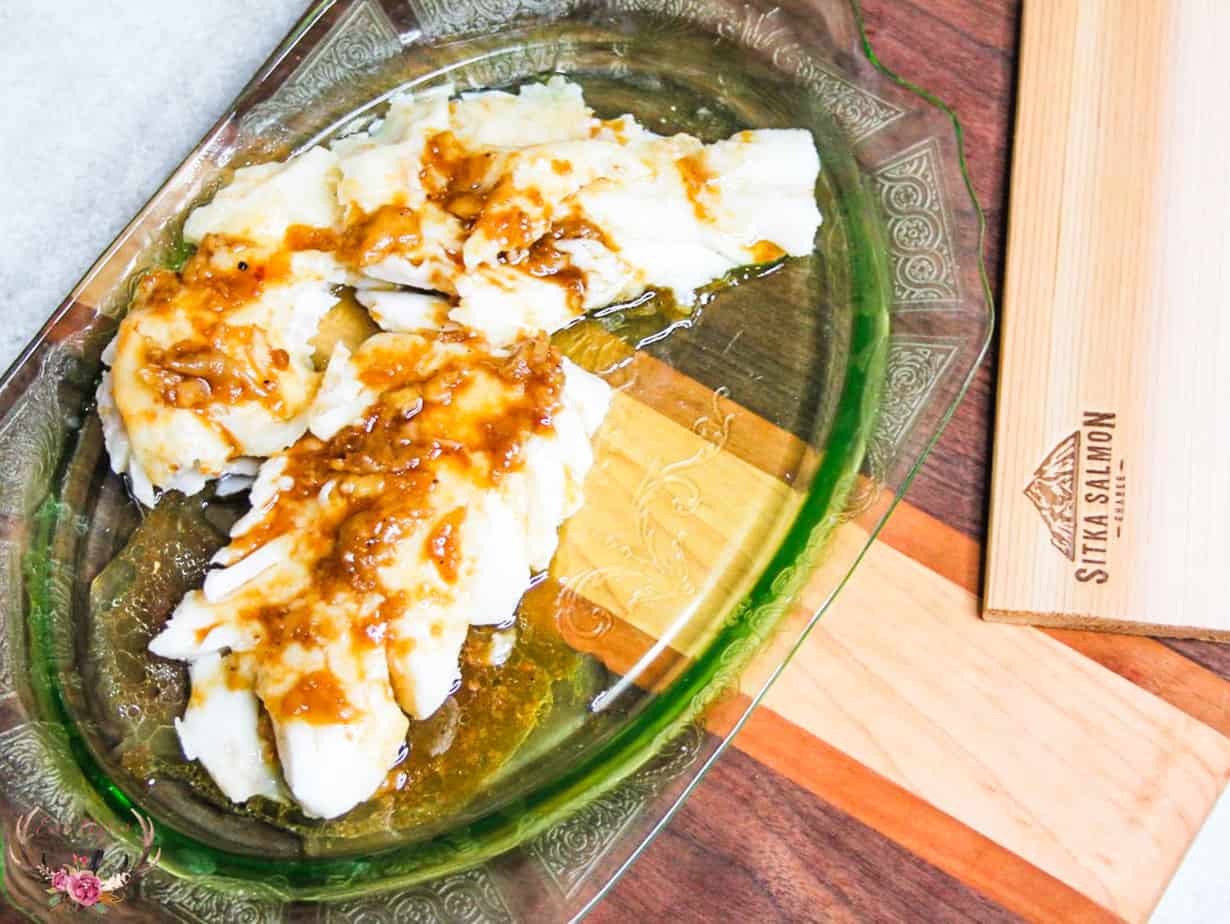 If you enjoyed this recipe be sure to have a look at these other Asian-inspired recipes: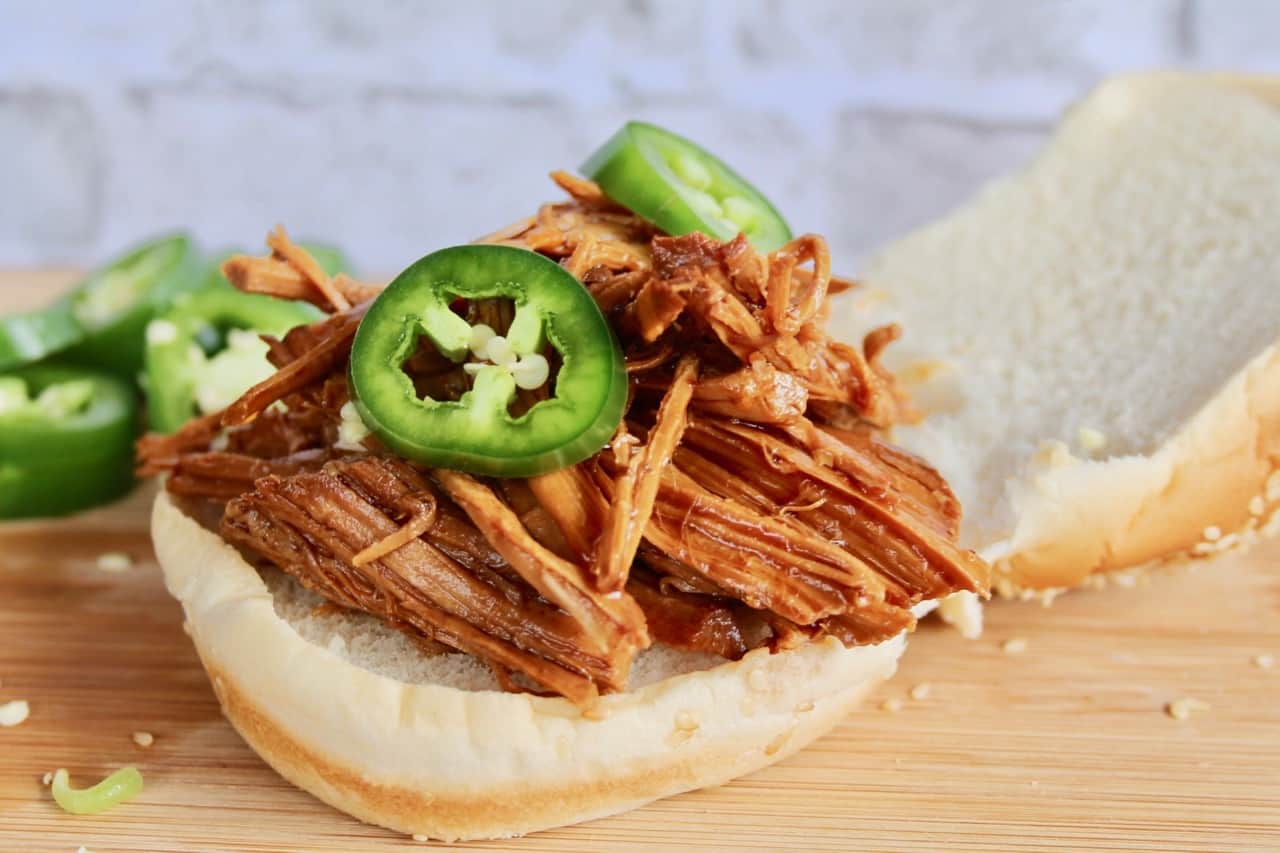 Asian Pulled Pork Sliders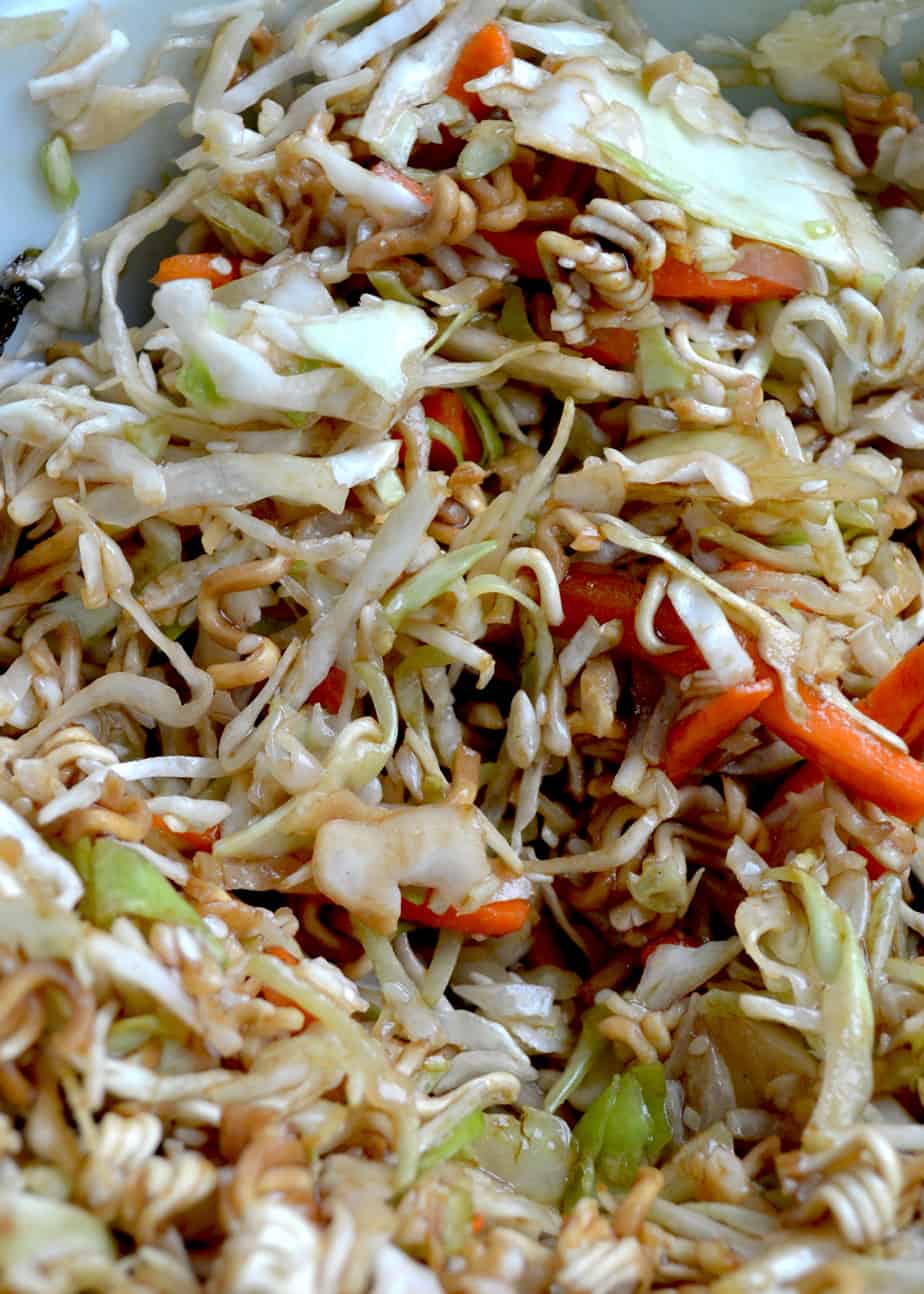 Asian Healthy Slaw Recipe