I received this product for free from Moms Meet (momsmeet.com) to use and post my honest opinions. Compensation for this post was provided and this page may contain affiliate links.
Shrimp and Corn Chowder Recipe
Corn & Shrimp Chowder with Enspice Cape Cod Seasoning Blend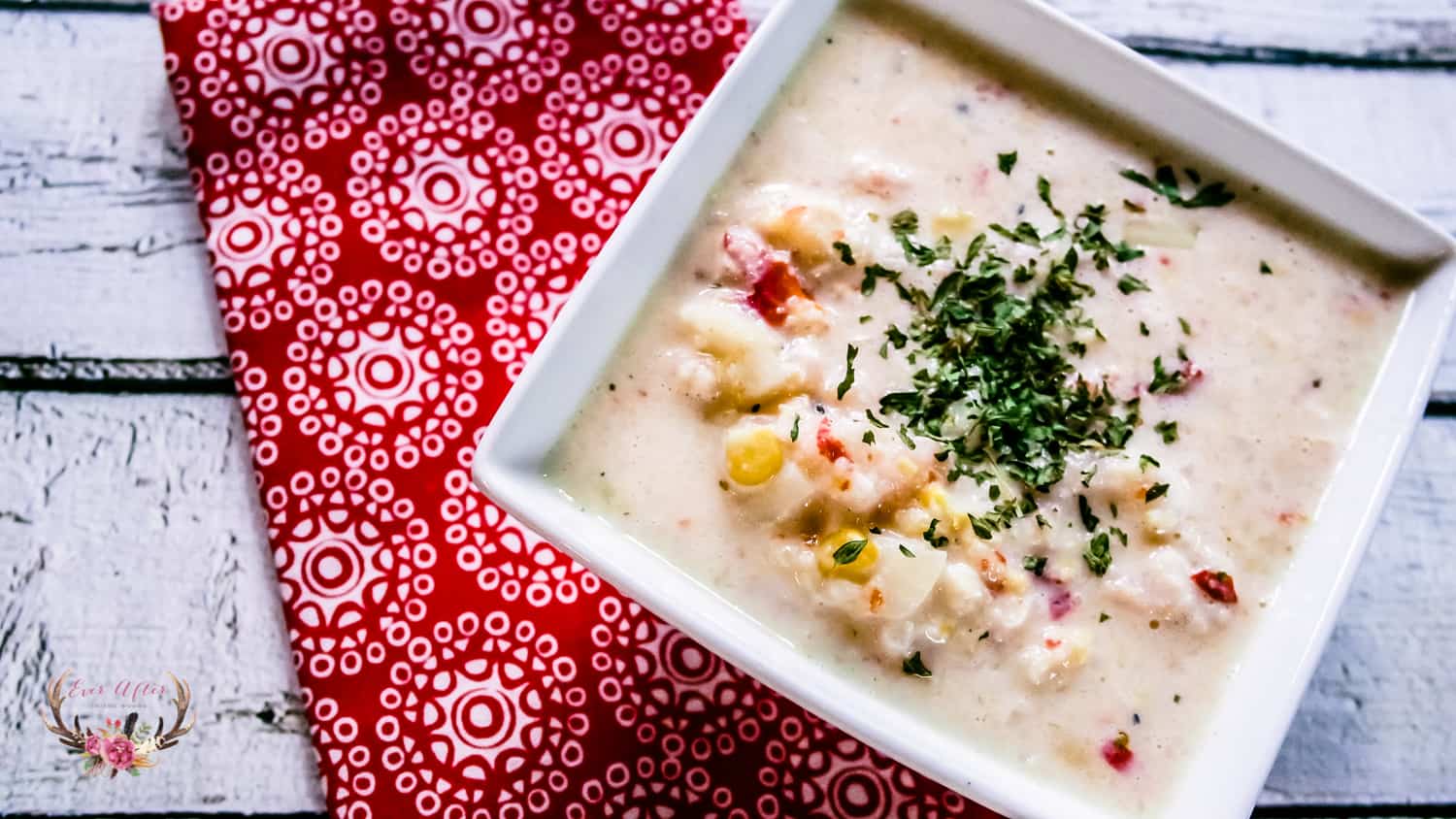 Flavorful recipes are so important and when I find new spice blends and companies that create amazing premium seasonings, you can guarantee I am hooked.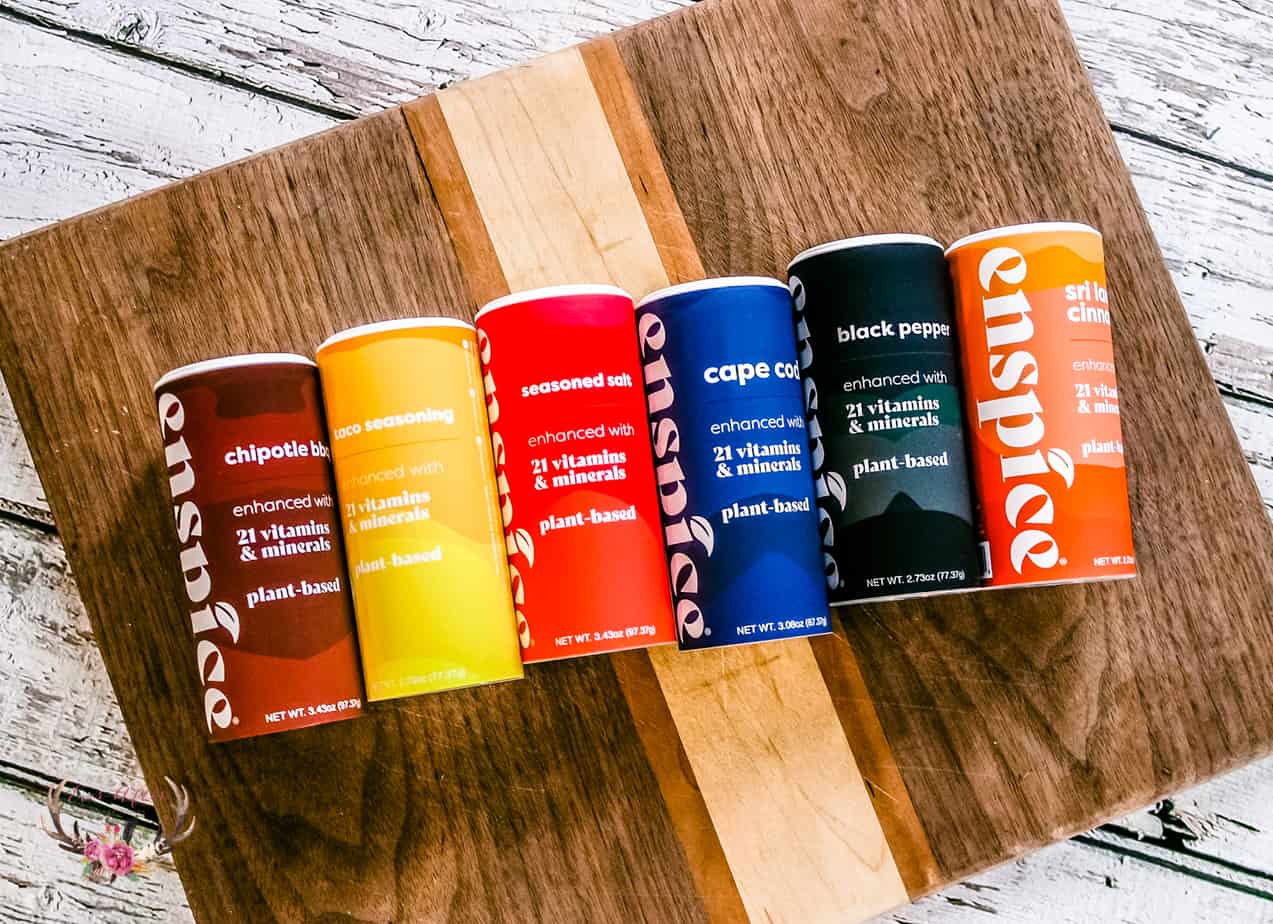 Enspice premium seasonings and spices are enhanced with 21 plant-based vitamins and minerals with nutrients from 10 organic plants. By incorporating 1 tsp of enspice into a recipe you are getting 50% of the FDA daily values.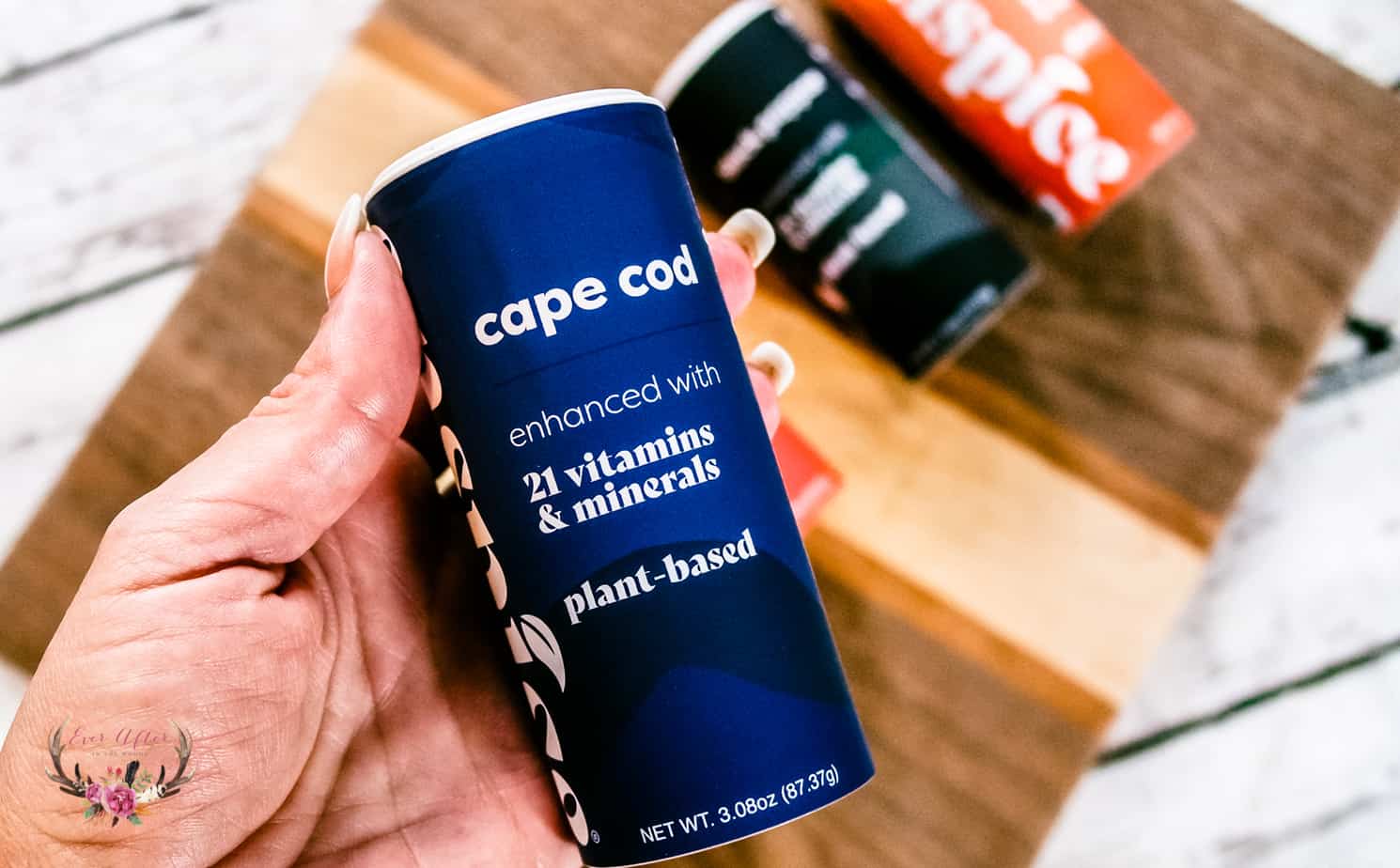 We have moved on to soup season here in the Northeast and when I saw the enspice Cape Cod blend I knew that I wanted to make a chowder. This Shrimp & Corn Chowder is flavorful and a lighter version of a cream-based soup.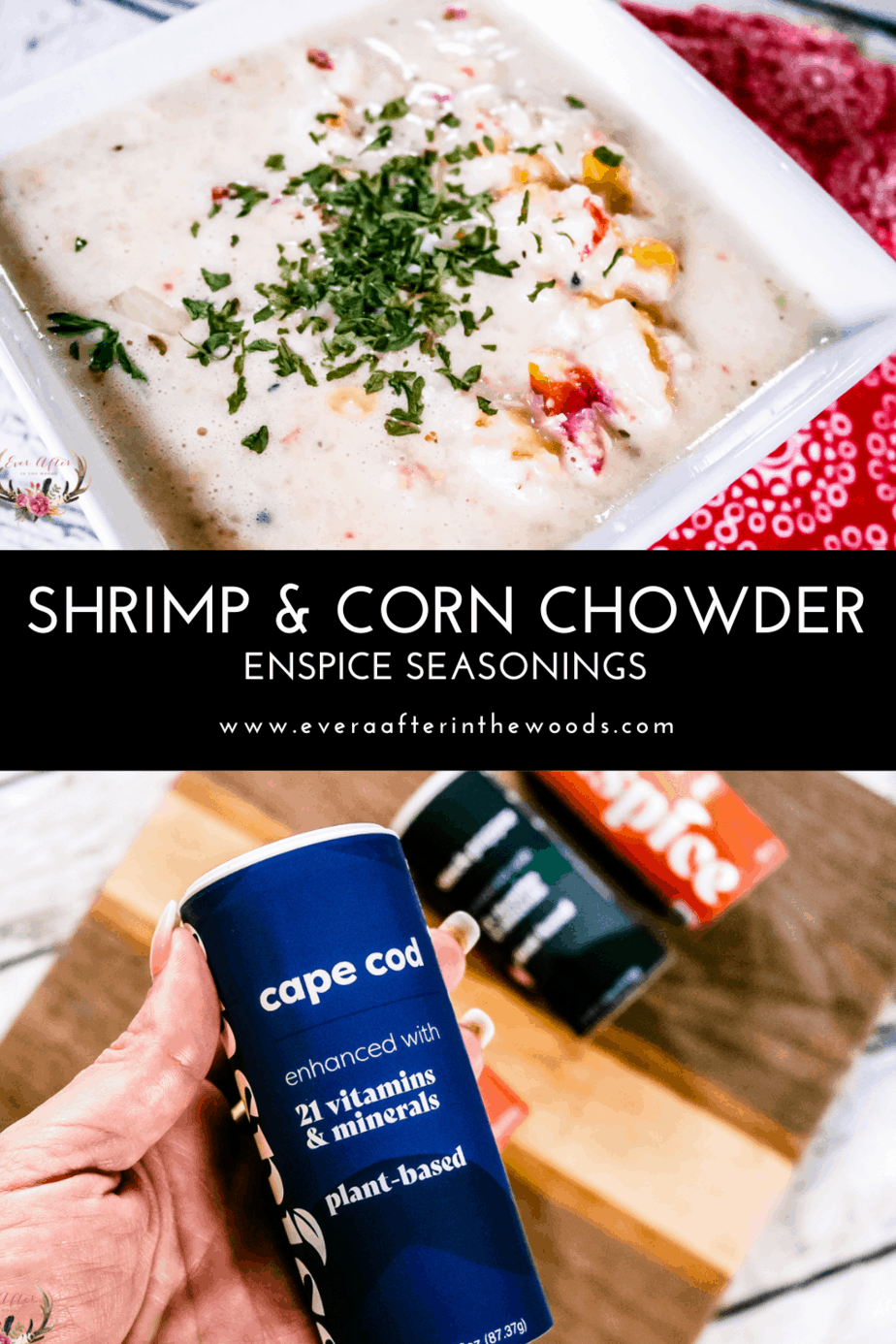 Shrimp and Corn Chowder
Ingredients
2 TBSP unsalted butter
1 small onion, chopped
3 cups frozen corn
2 cups frozen riced cauliflower
2 cups frozen diced potatoes
1 red bell pepper, chopped
3 bay leaves
2 TBSP flour
1 qt low fat milk
2 pounds small frozen shrimp *peeled &deveined
2 tsp Cape Cod Seasoning
Salt and pepper to taste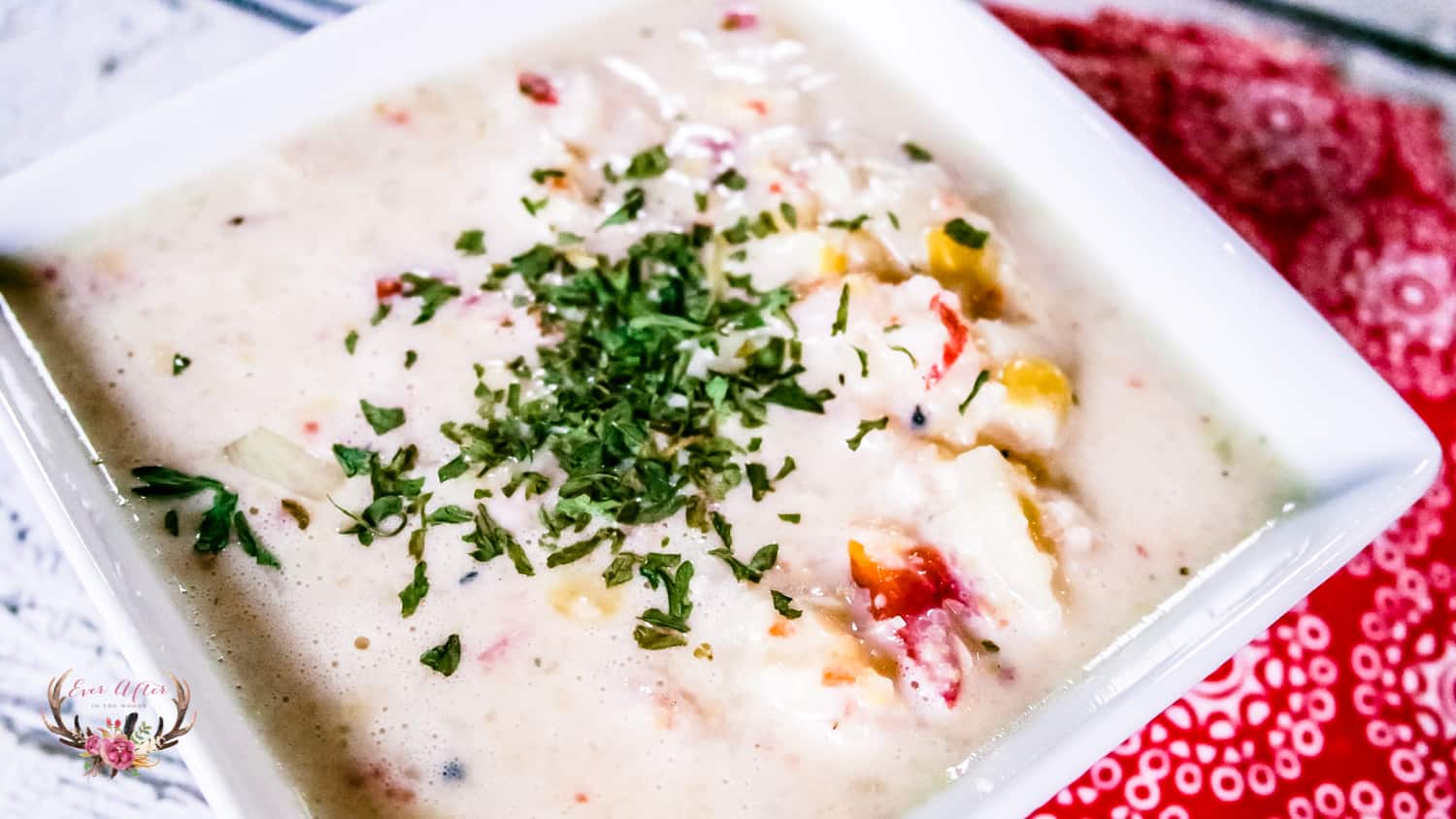 Directions
Melt butter in a large pot over medium heat.
Add the onions, corn, cauliflower, potatoes, and red pepper stirring for about 3-5 minutes.
Add the flour and continue to cook until the flour is incorporated.
Add the bay leaves, salt & pepper and Cape Cod Seasoning.
Stir in the milk, then cover and bring to a boil.
Uncover, reduce heat to medium and simmer for about 10-15 minutes.
Remove from heat.
Transfer 1/3 of mixture to a blender and puree until smooth, then return to pot.
Stir in the shrimp, and cook for an additional 5-10 minutes.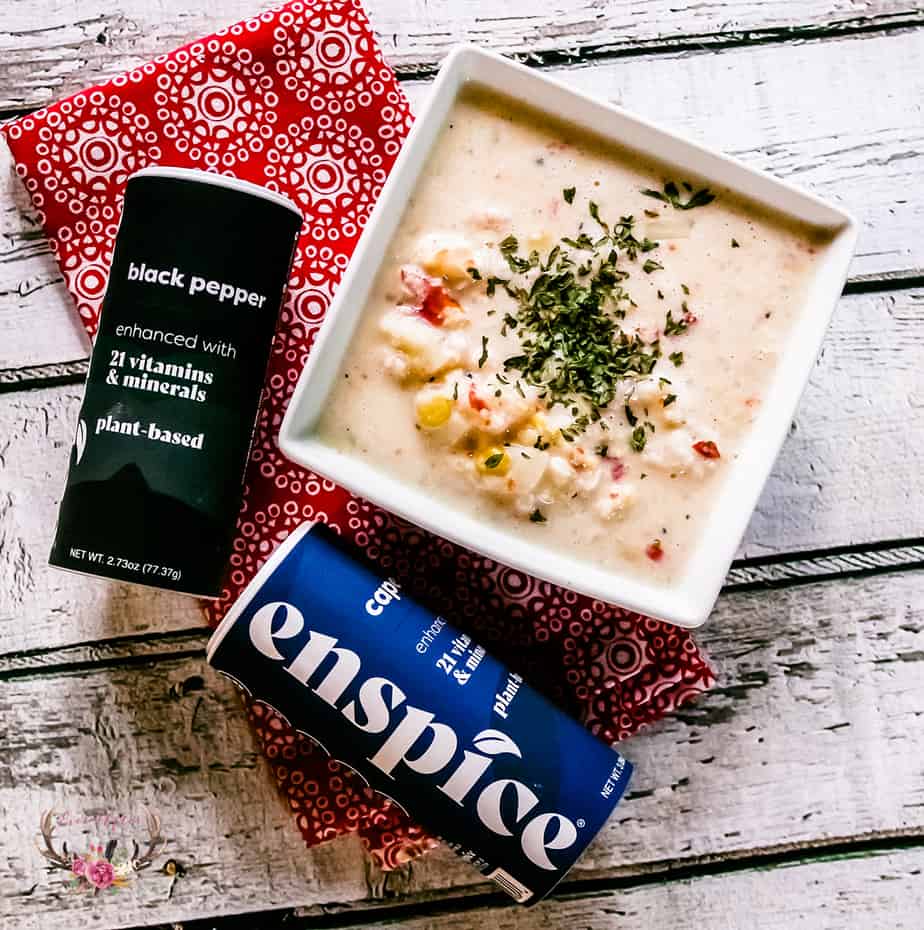 This recipe has a slight "kick" with the cayenne pepper included in the seasoning and boy is it comforting – the perfect recipe for cool fall nights.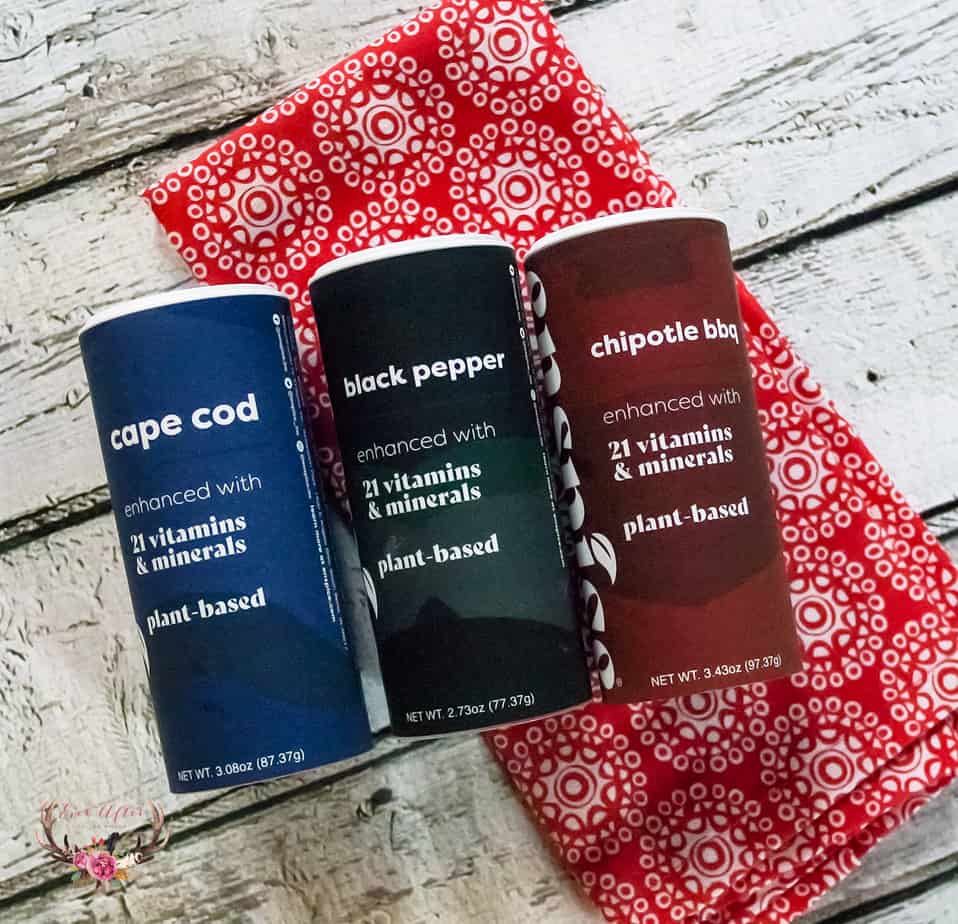 About enspice mission
The enspice children's foundation was created first to feed malnourished children around the world. Each purchase donates one meal for a child.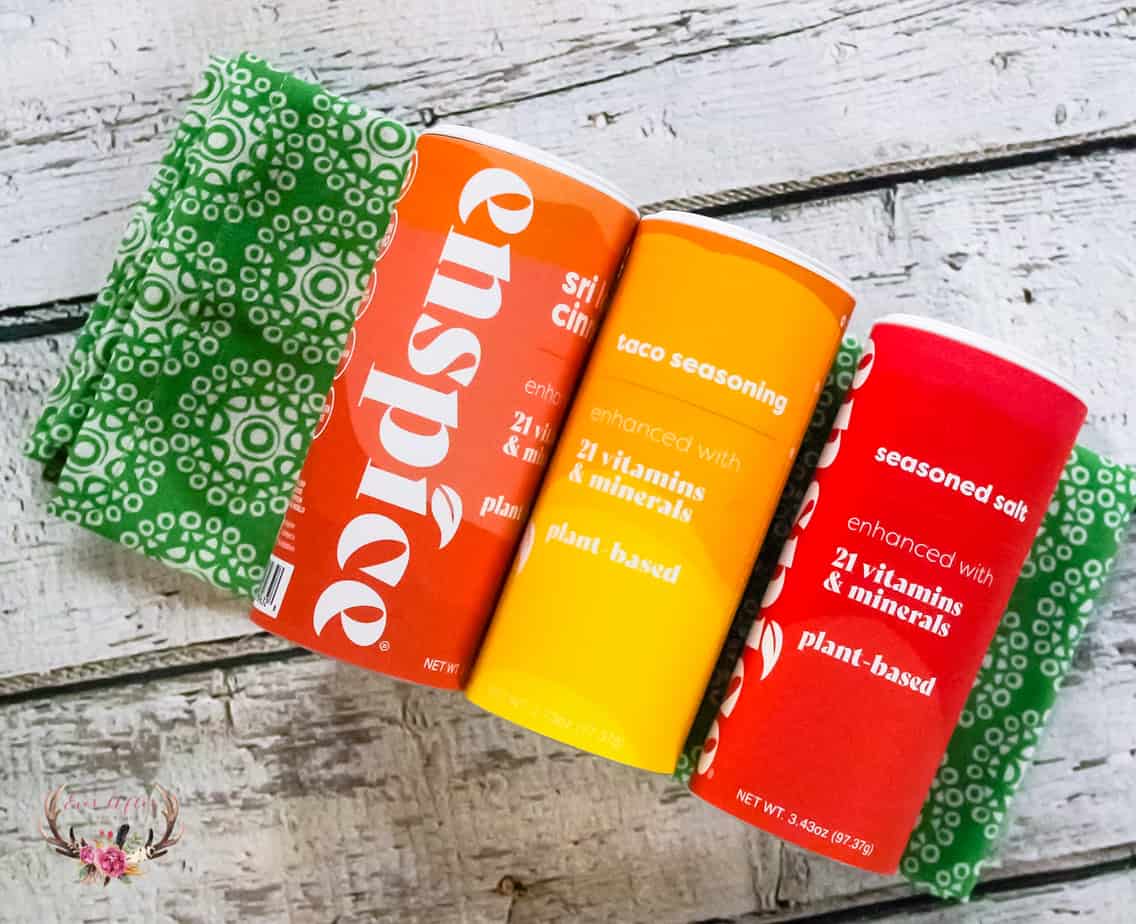 We received taco seasoning, cape cod, chipotle bbq, black pepper, seasoned salt, and cinnamon varieties and I can't wait to get back in the kitchen to make more delicious and flavorful recipes with enspice. Enspice seasoning and spices are available to purchase at enspice.com, be sure to pick up your favorite variety today!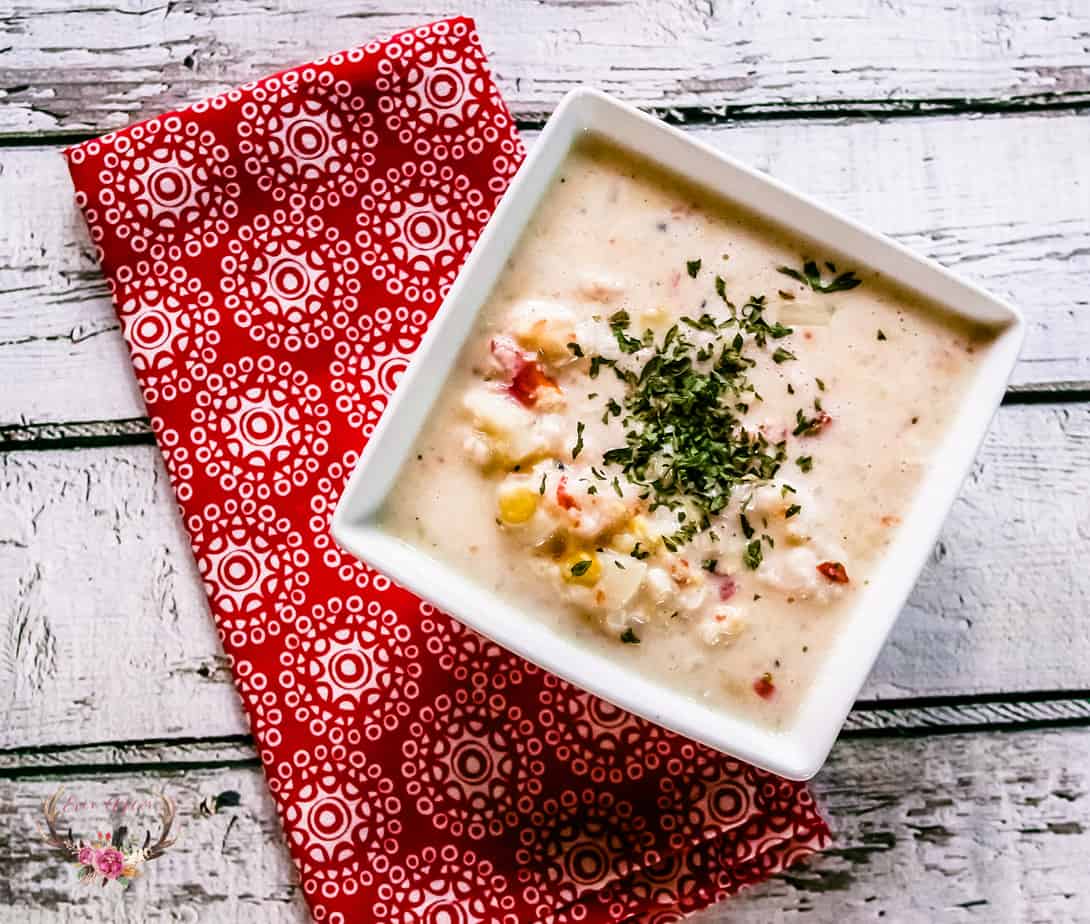 If you liked this soup recipe, have a look at a few of our other favorites: