It should come to no surprise I love Ree Drummond of The Pioneer Woman fame. From her blog to her TV Show, the improvements she has done to her town in Pawhuska, she is a role model for sure. I was gifted her new cookbook this year for Christmas and there were so many recipes that I had to make! The first one is her Top Secret Chocolate Cake. This recipe is a doctored up cake mix recipe and it is SO GOOD. Kid tested.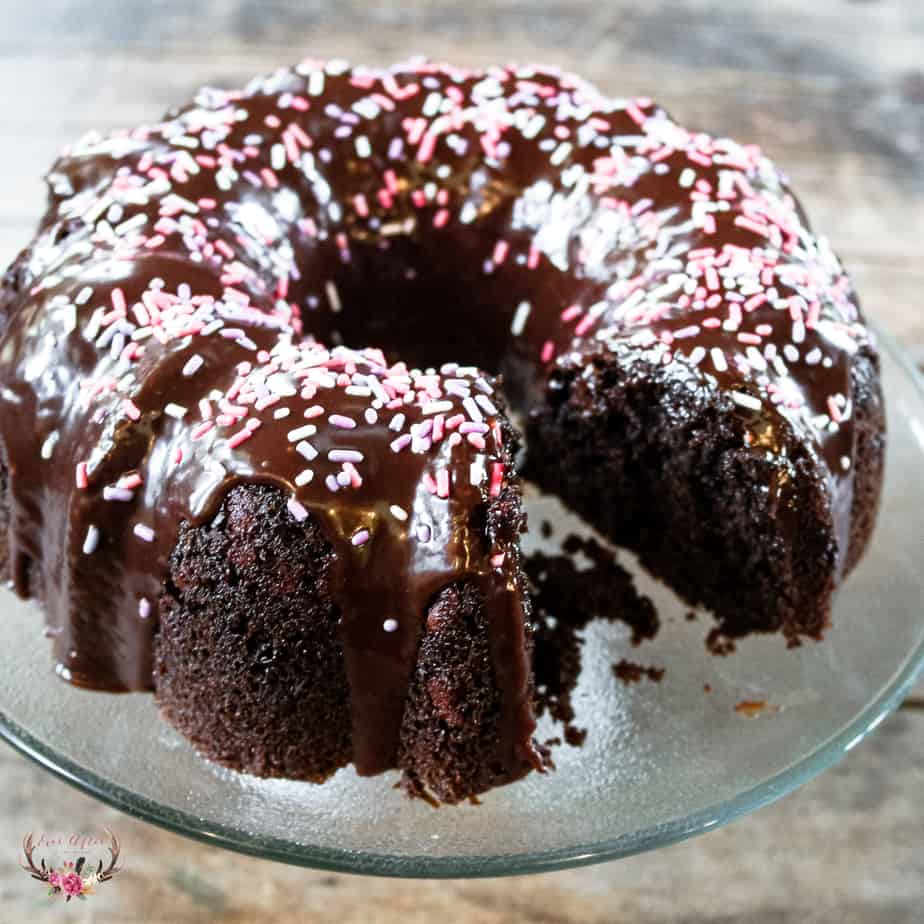 Top-Secret Chocolate Cake Recipe from The Pioneer Woman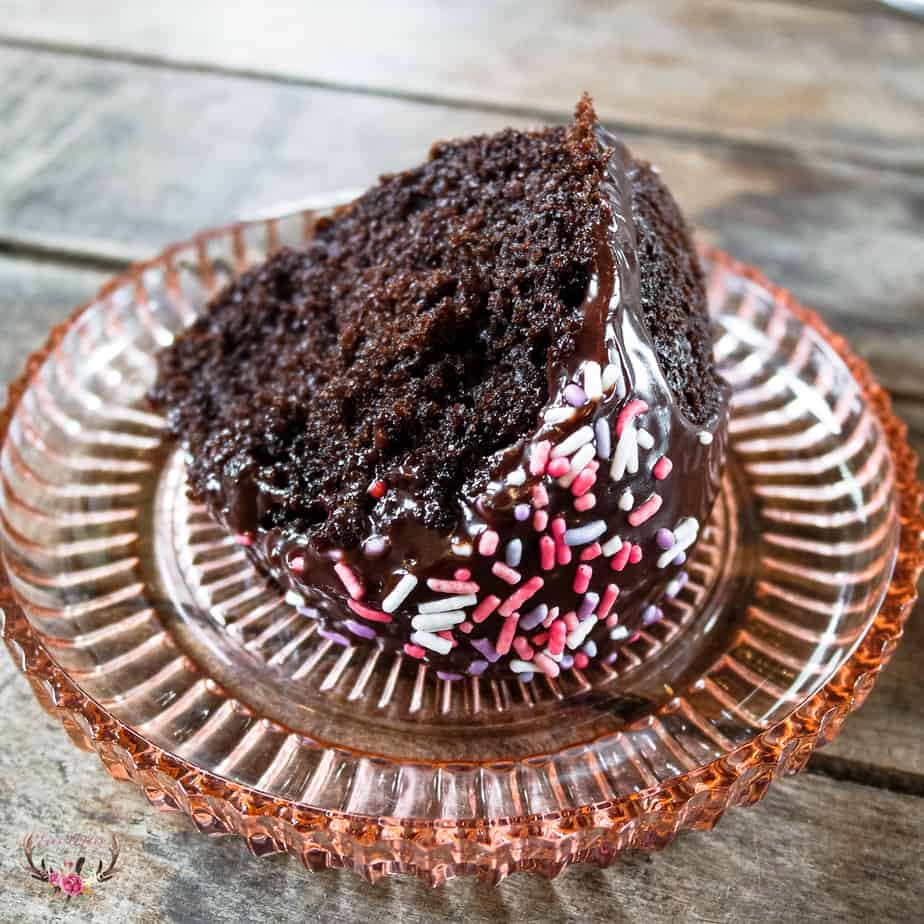 This cake is so good and you can easily swap out and addd things into make your own version of this delicious recipe. We added 1/2 cup of Bailey's Irish Cream to the recipe in lieu of 1/2 cup of milk and it is sinfully delicious. Topped with a creamy ganache frosting you will thank me and Ree for this decadent and easy dessert. Did I mention it uses a cake mix?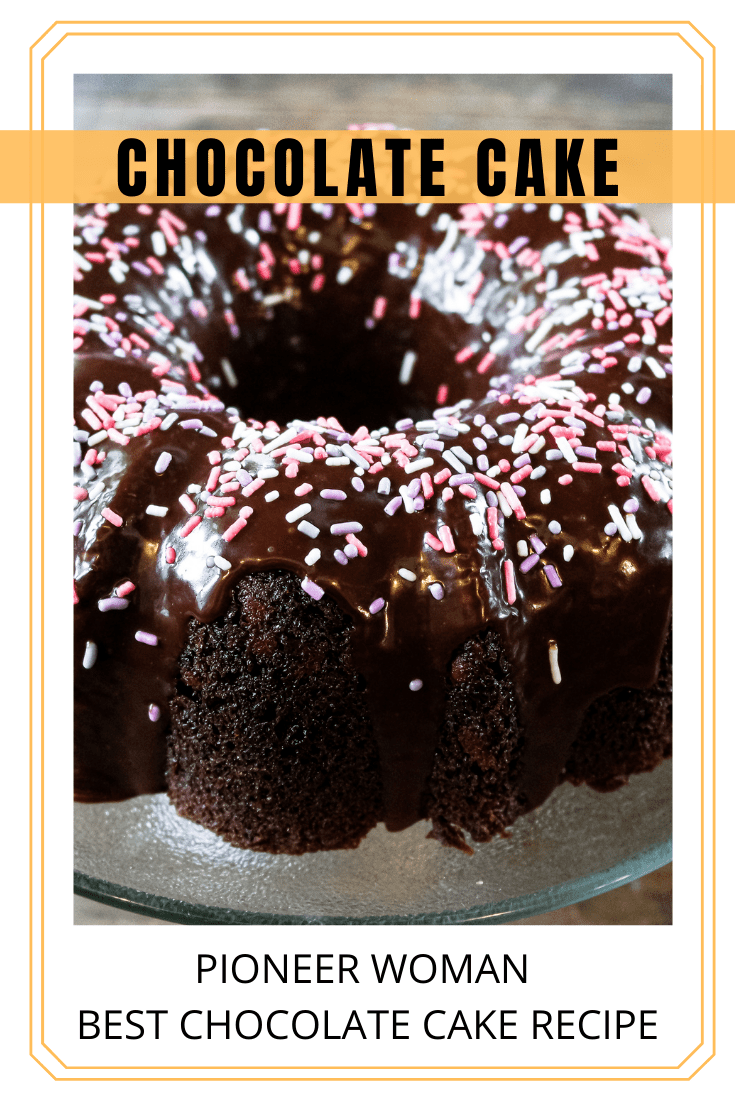 Top Secret Chocolate Cake Recipe
recipe by Ree Drummond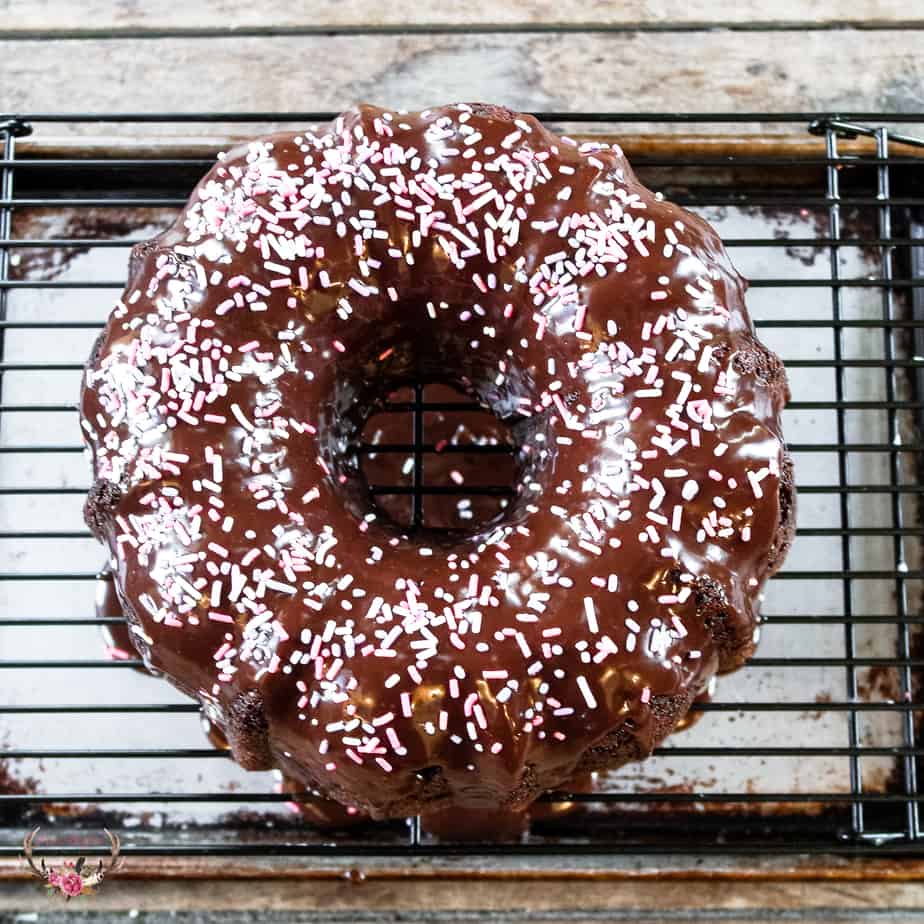 Ingredients:
Cake:
Nonstick baking spray, for the pan
One 15.2-ounce box dark chocolate cake mix, such as Duncan Hines
1 cup whole milk (we substituted 1/2 cup Bailey's Irish Cream and 1/2 cup milk)
1/2 cup (1 stick) melted salted butter
3 large eggs, beaten
1 cup semisweet chocolate chips
1 tablespoon vanilla extract
Simple Chocolate Ganache Topping:
1/2 cup heavy cream
2/3 cup semisweet chocolate chips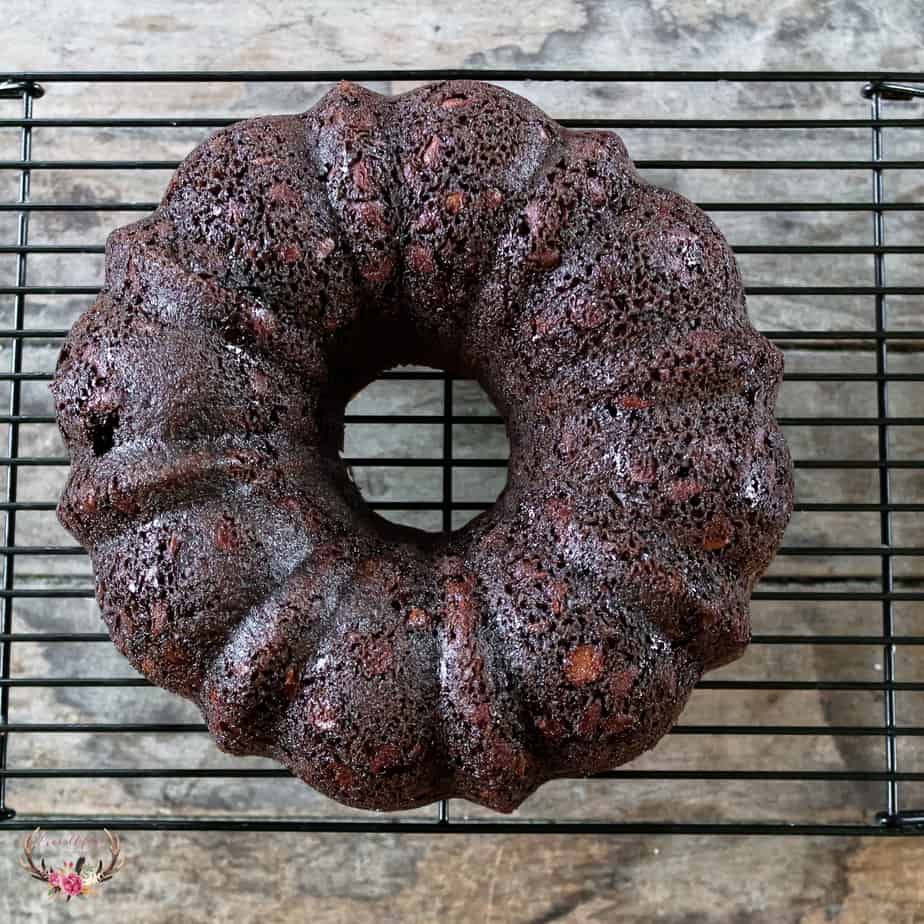 Directions:
1. Preheat the oven to 350 degrees and grease a Bundt pan with baking spray.
2. Mix together the cake mix, milk, butter, eggs, chocolate chips and vanilla in a large bowl until completely combined. Pour into the prepared Bundt pan and bake about 40 minutes. ** I substituted 1/2 cup Baileys Irish Cream with a half cup of milk.
3. Let the cake cool for about 15 minutes before turning it out onto a cooling rack. Allow to cool completely, an additional 20 to 25 minutes.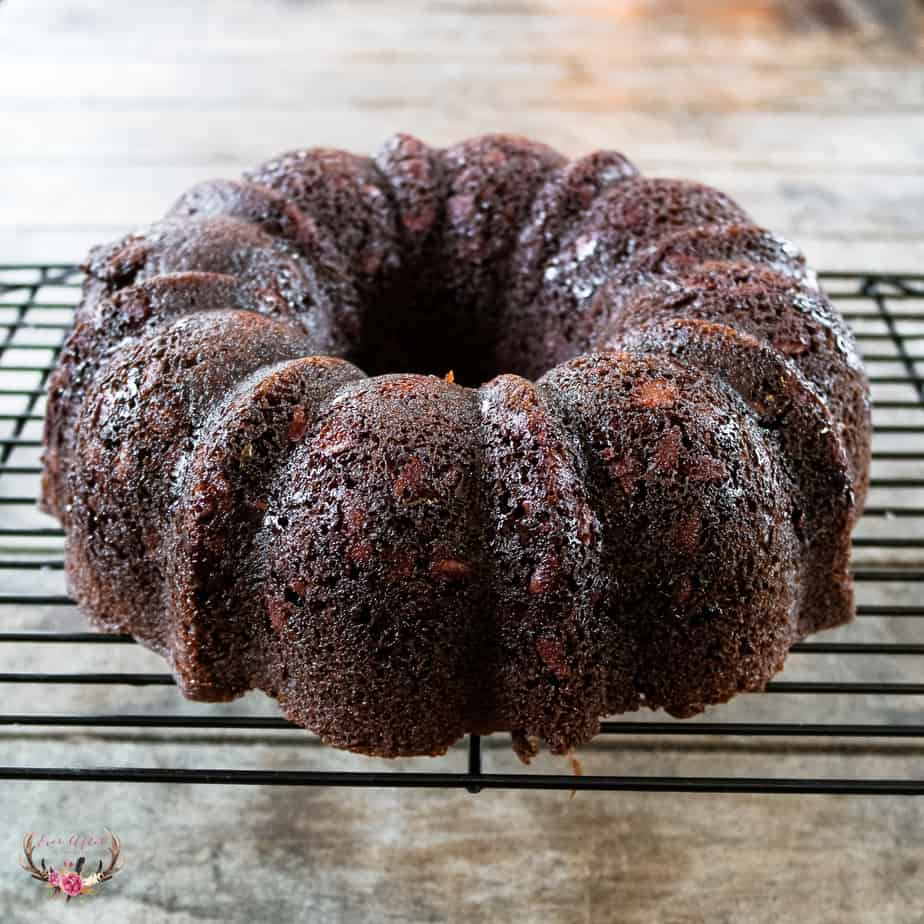 4. For the ganache, heat the cream in a small pan until just bubbling (do not burn!). Add the chocolate chips to a small bowl and pour the hot cream over the top. Let sit for 1 minute, then mix until smooth.
5. Move cake to a cake stand and pour the ganache over the top, allowing it to drip down the ridges.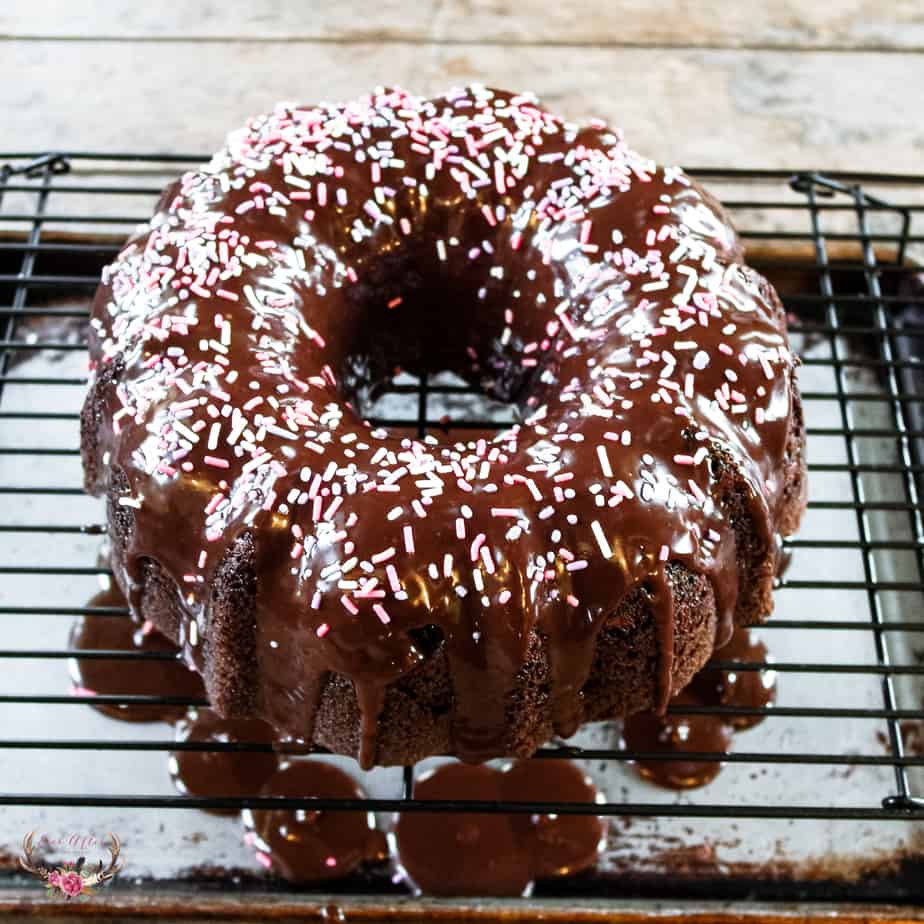 Thank you Ree Drummond for a great recipe to be added to our box, I love that it comes together quick and easy and can be made with a variety of ingredients that you have in your pantry. Easily swap out for whatever kind of chocolate cake mix you have on hand. Add in M&Ms, sprinkles, or nuts to the batter before baking.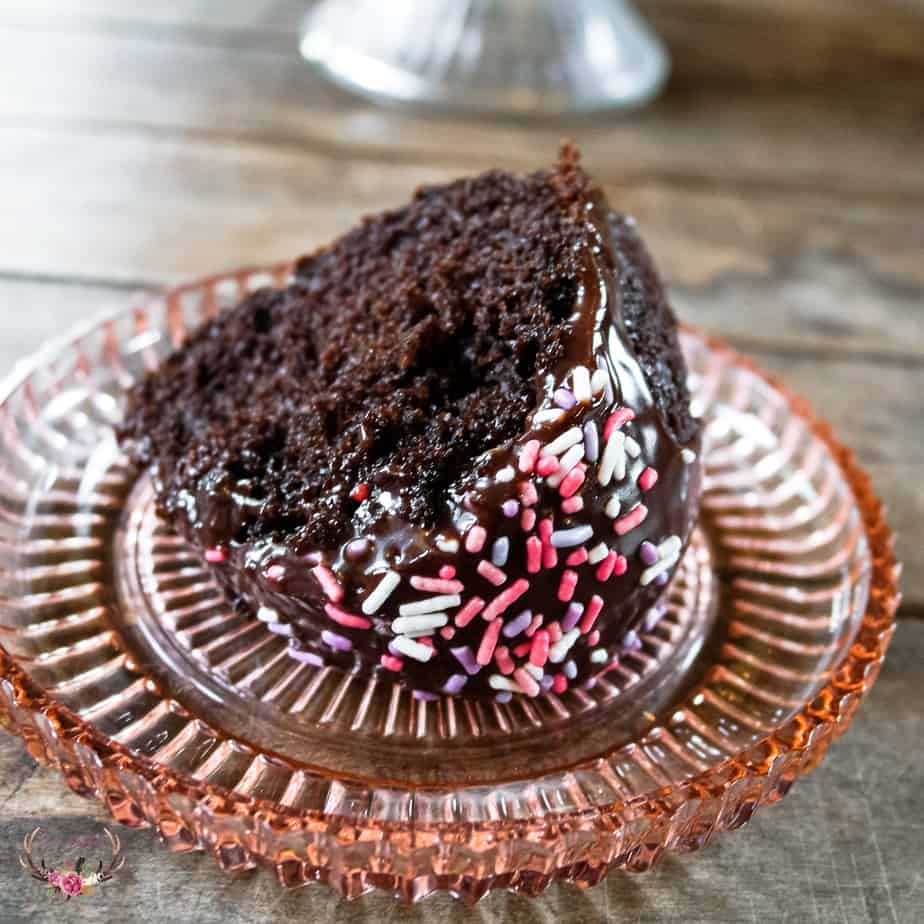 If you liked this chocolate cake recipe, have a look at our other pound cake recipes on the blog: