Tom and Jerry Available to Own on May 18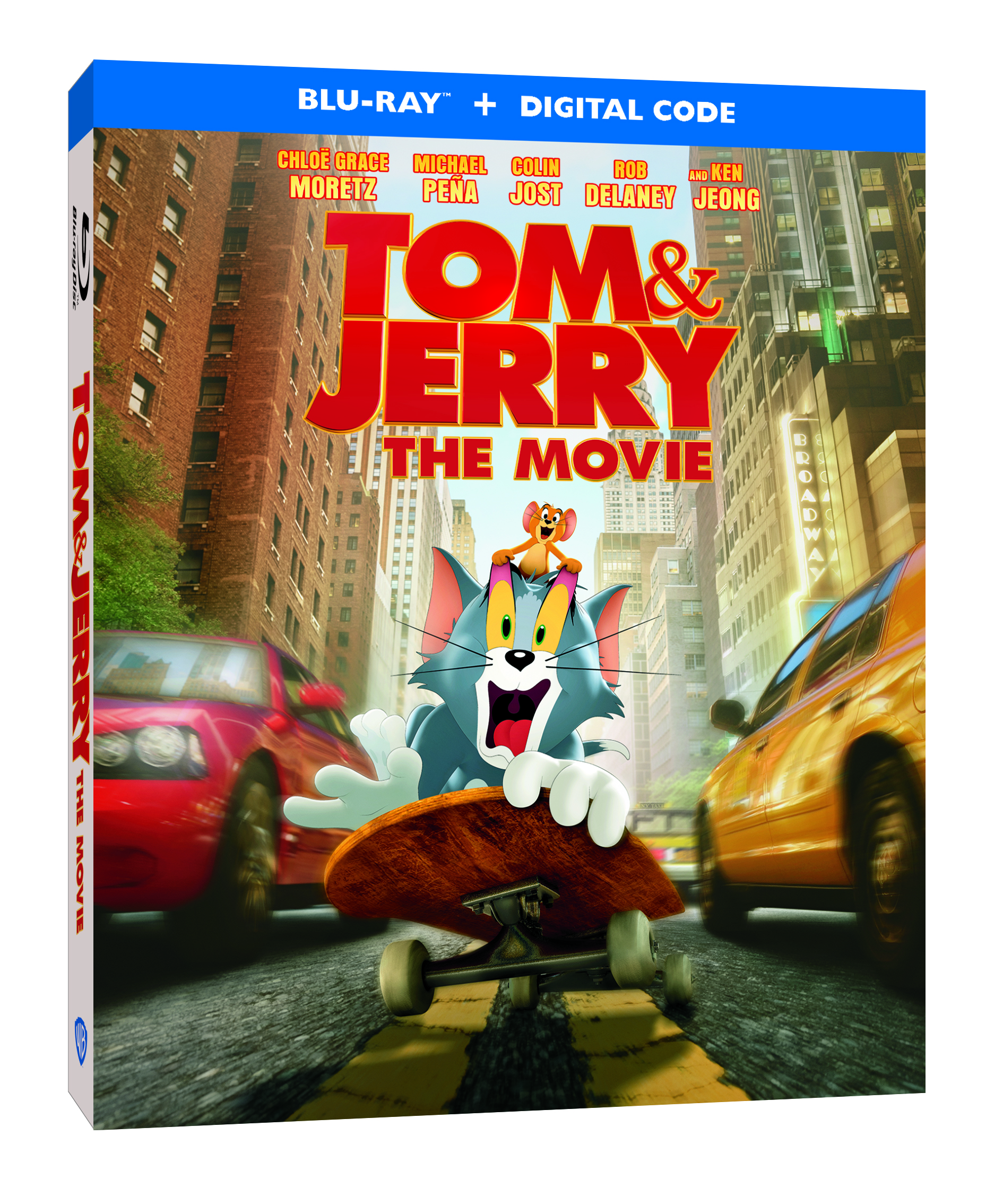 One of the most beloved rivalries in history is reignited when "Tom & Jerry" arrives on DVD and Blu-Ray on May 18. We have been a fan of these two with their crazy antics and escapades and we loved this movie so much and we are so excited to have the opportunity to have a copy of this movie in our home library.
About Tom and Jerry
One of the most beloved rivalries in history is reignited when Jerry moves into New York City's finest hotel on the eve of "the wedding of the century," forcing the event's desperate planner to hire Tom to get rid of him, in director Tim Story's "Tom and Jerry." The ensuing cat and mouse battle threatens to destroy her career, the wedding and possibly the hotel itself. But soon, an even bigger problem arises: a diabolically ambitious staffer conspiring against all three of them.
Tom and Jerry Trailer
One of my favorite ways to watch Tom and Jerry when I was younger was with a bowl of cereal and milk on a Saturday Morning. We created these cornflake cookies to go with the announcement that Tom and Jerry will be available to own on May 18.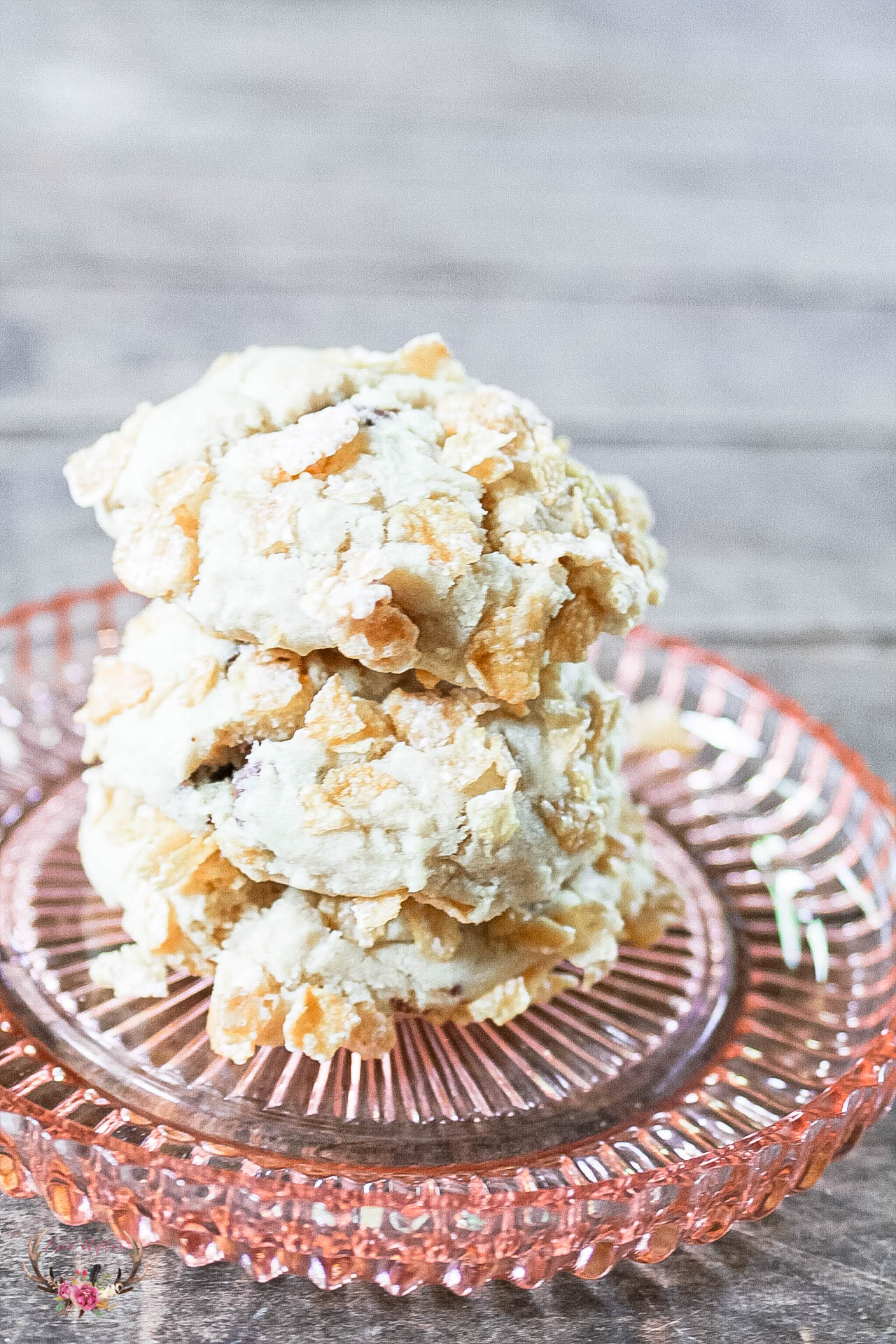 Cornflake Cookies
Ingredients
1 stick salted butter
1/2 cup brown sugar
1/4 cup sugar
1 TBSP vanilla extract
1 egg
1-1/2 cups flour
1 tsp baking soda
1/2 cup chocolate chips
1-1/2 cups Frosted Flakes ( crushed)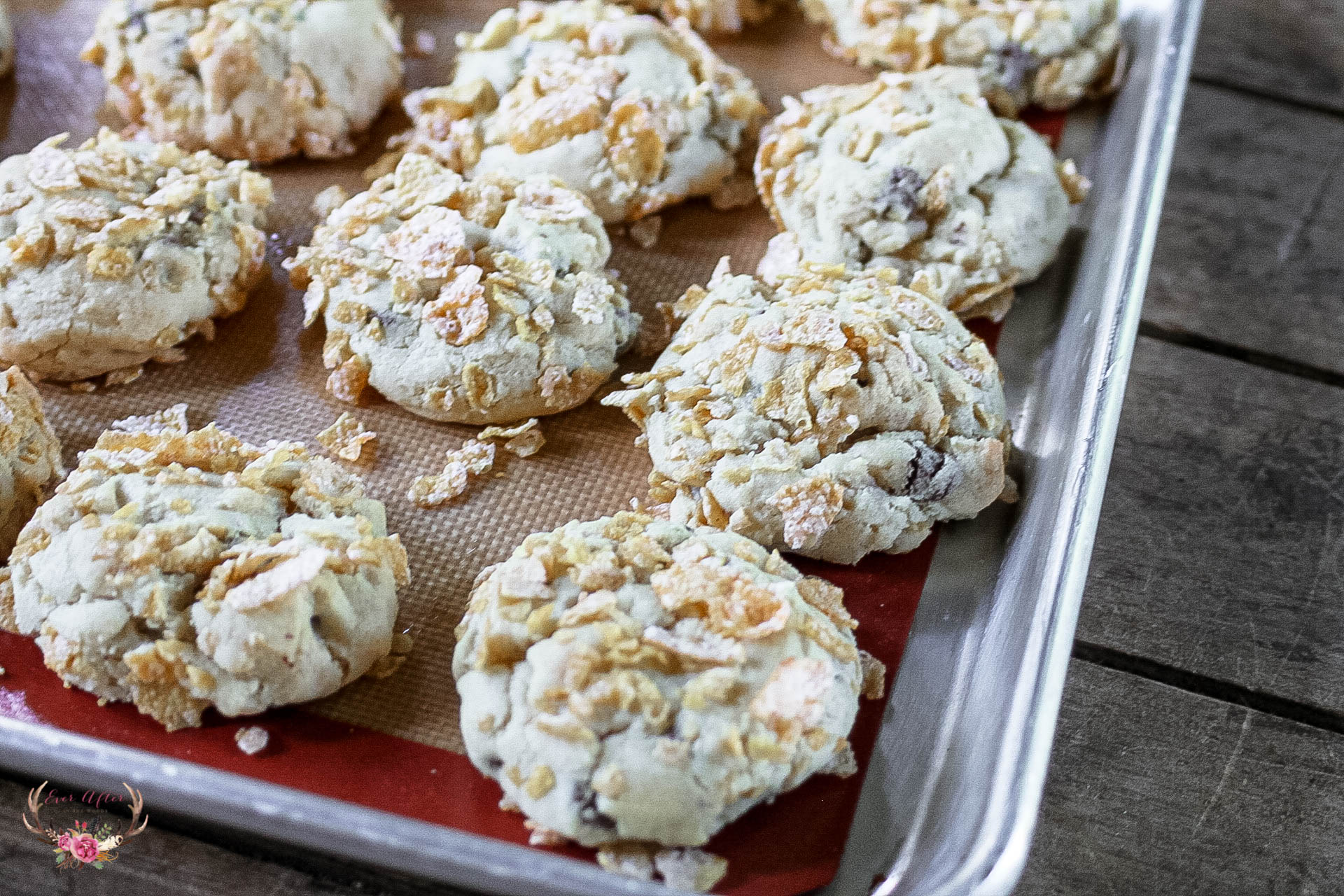 Directions
Preheat oven to 350 and line 2 baking sheets with silicon mats and set aside.
In an electric mixer with the paddle attachment, Beat the butter and both sugars until light and fluffy. (about 5 minutes)
Add in the vanilla and egg until combined.
Add the flour and baking soda and mix until combined. Add in the chocolate chips and mix well.
Scoop a tablespoon scoop of dough and roll into a ball. Then press the ball into the crushed cornflakes using your hands.
Place the balls on your prepared trays about 2 inches apart.
Bake for 13 minutes or until golden brown.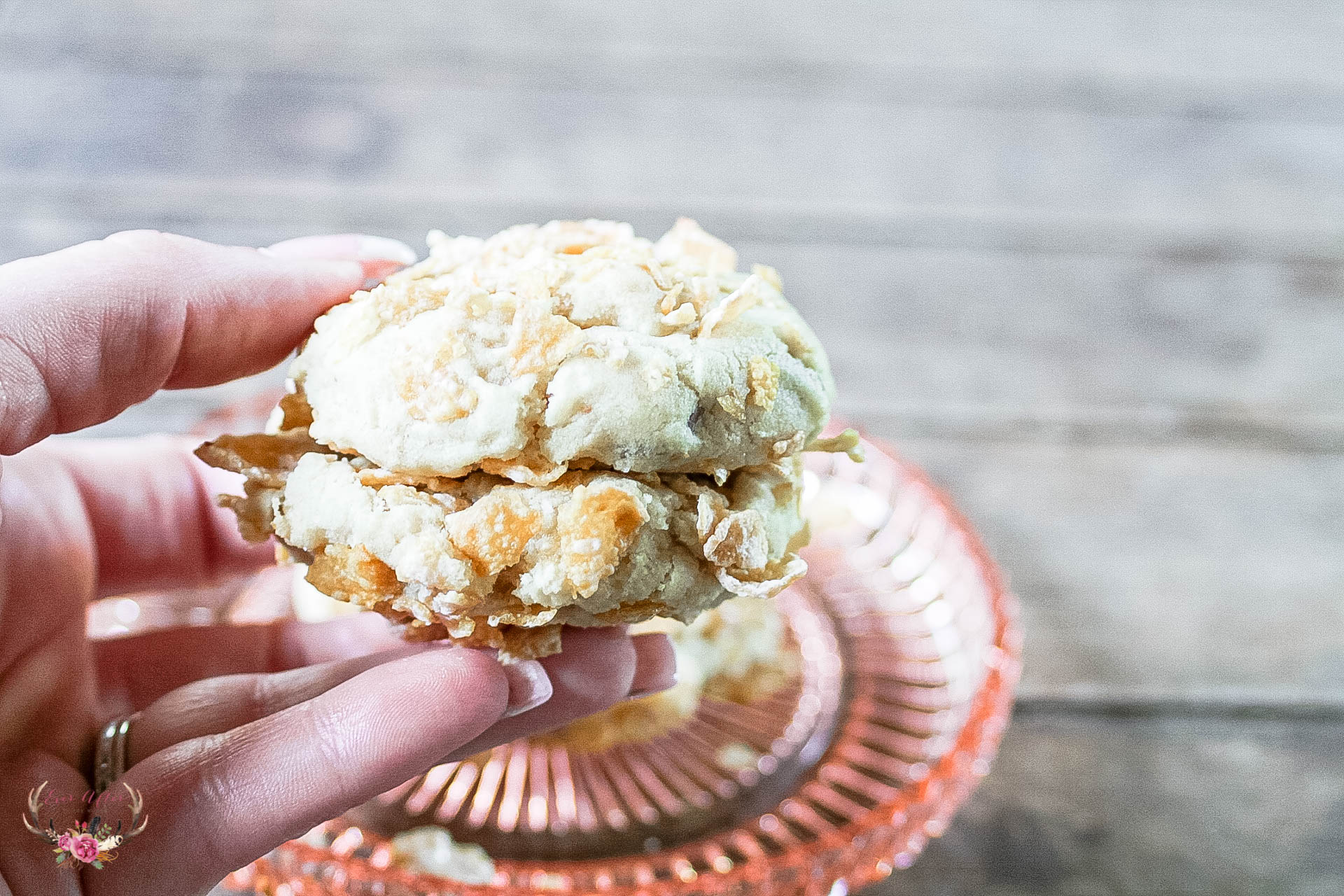 The cornflake cookies are soft in the middle and crunchy on the outside. The perfect cereal cookie that reminds me of Saturday morning cartoons. The perfect cookie for the Tom and Jerry movie. Be sure to pick up your copy of Tom and Jerry on May 18 when it is available nationwide for purchase.
Some of our other favorite movie treats: