This is a sponsored post on behalf of Netflix Films. The opinions that follow are my own and yours may vary.
It's official, the ultimate road trip is now streaming on Netflix with The Mitchells vs. The Machines and this family-friendly film is the perfect way to enjoy your weekend! We enjoyed watching this movie last night and there were numerous times we laughed out load at the hijinks and relatability of this family!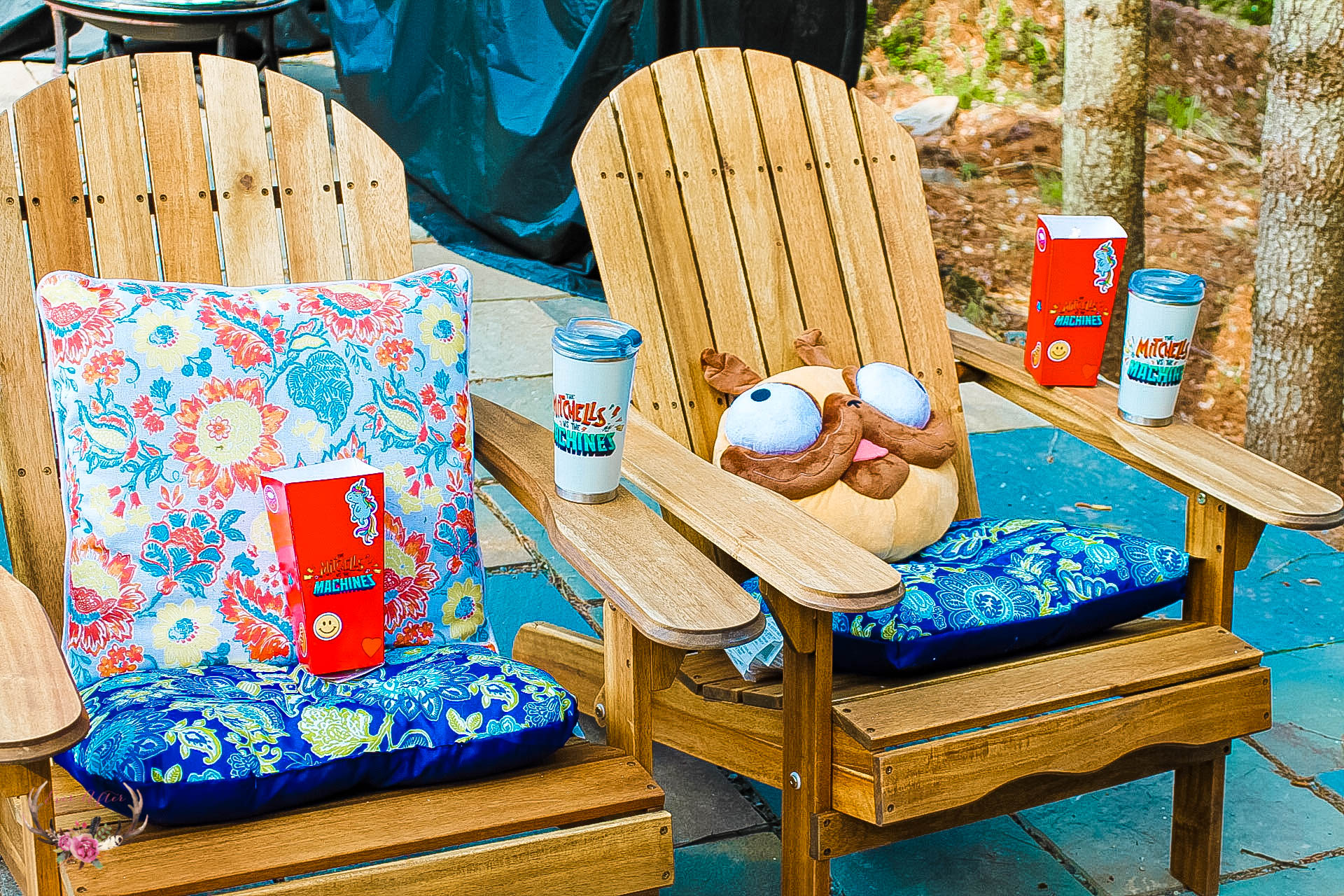 "Tricking Rich Mitchell into Kissing the Dog" Popcorn Mix
First of all, Mochi is my absolute favorite, so we had to make a perfect snack just for him! This popcorn mix is the perfect blend of sweet and salty made complete with fruit by the foot tongues … perfect for "Tricking Rich Mitchell into Kissing the Dog" Popcorn Mix.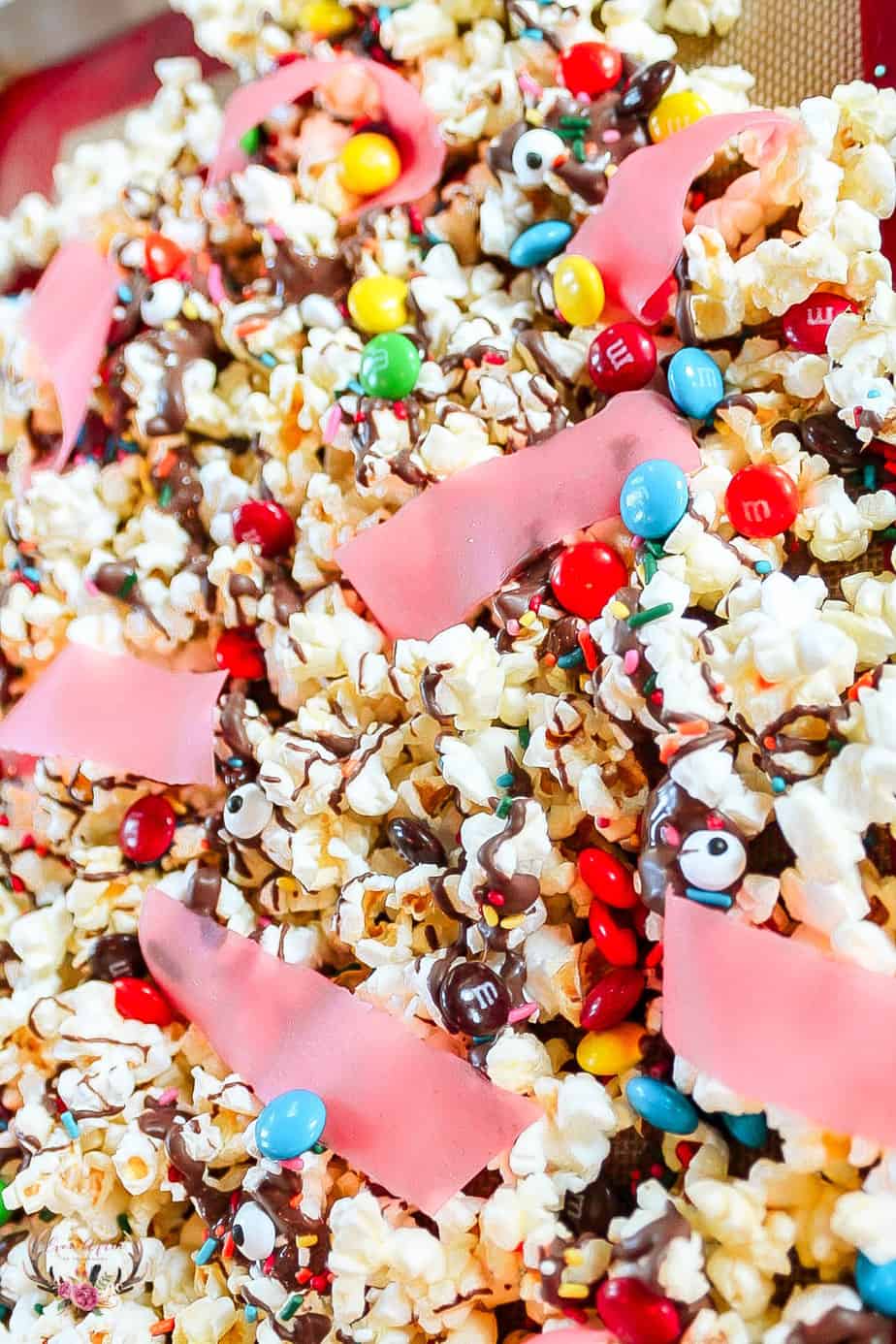 Simply add melted chocolate to popped popcorn, add sprinkles, candy coated chocolates, candy eyes and pieces of pink fruit by the foot for the best movie watching treat!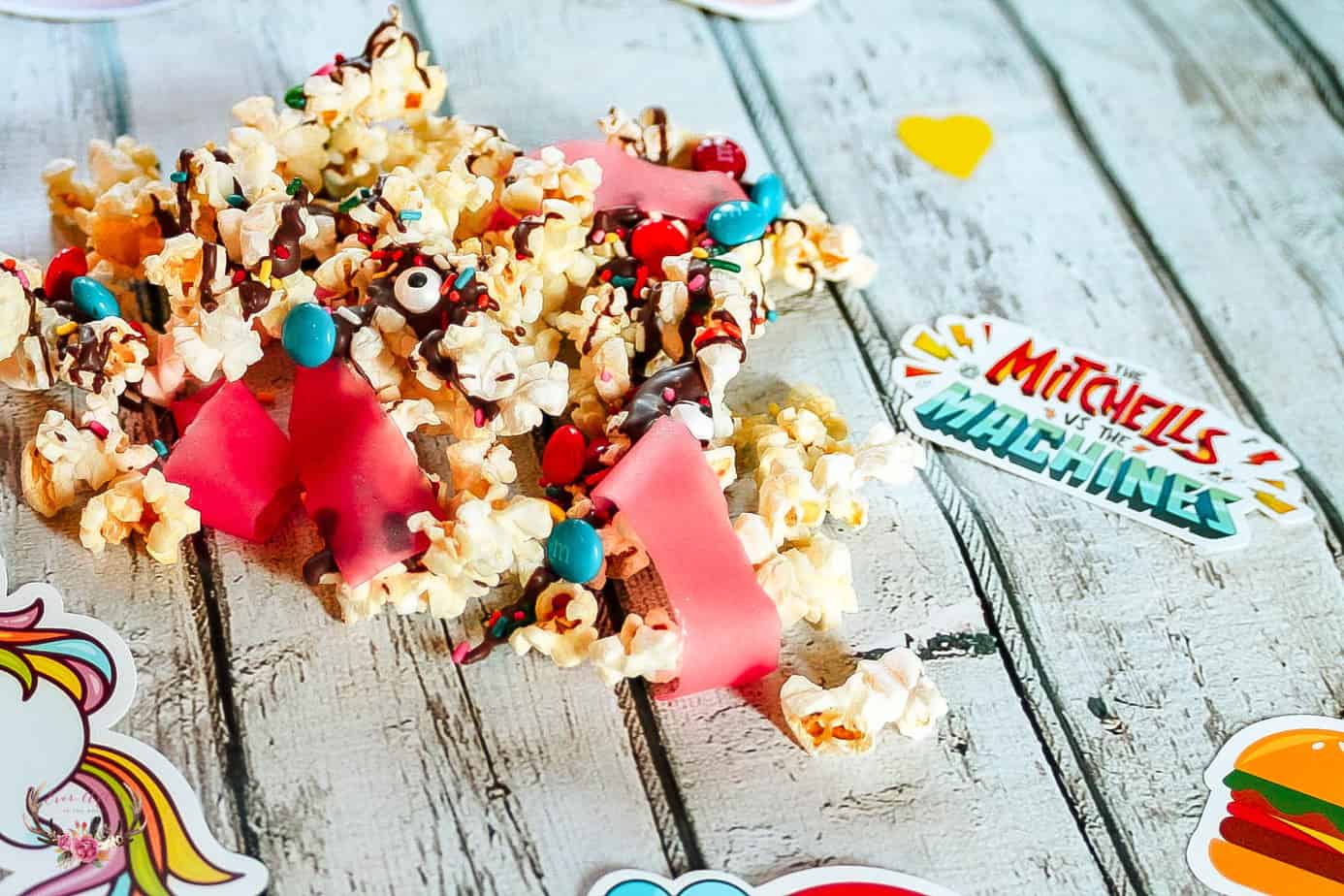 About The Mitchells vs. The Machines
The Mitchells vs. The Machines, an animated action-comedy about an ordinary family who find themselves in the middle of their biggest family challenge yet…saving the world from the robot apocalypse. No big deal, right? It all starts when creative outsider Katie Mitchell is accepted into the film school of her dreams and is eager to leave home and find "her people," when her nature-loving dad insists on having the whole family drive her to school and bond during one last totally-not-awkward-or-forced road trip.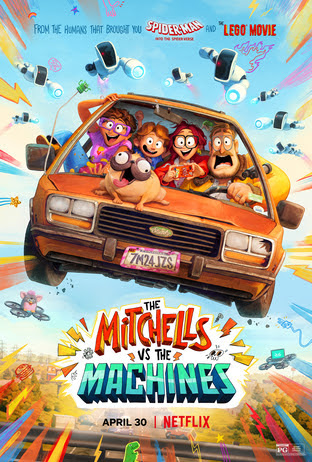 But just when the trip can't get any worse, the family suddenly finds itself in the middle of the robot uprising! Everything from smart phones, to roombas, to evil Furbys are employed to capture every human on the planet. Now it's up to the Mitchells, including upbeat mom Linda, quirky little brother Aaron, their squishy pug, Monchi, and two friendly, but simple-minded robots to save humanity.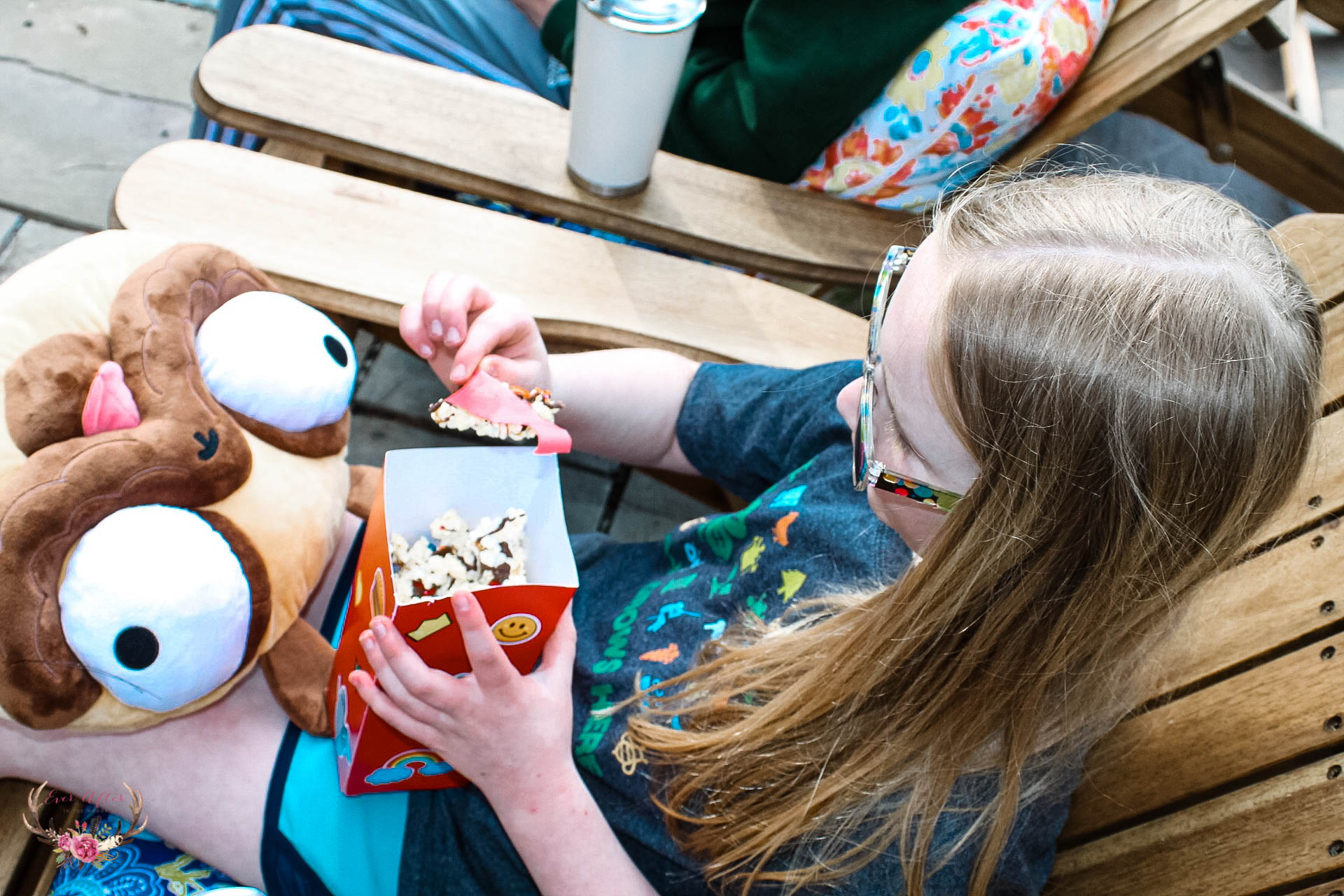 This movie is a great hit with the family, and we were so grateful that Netflix Films sent us all of these great items for the ultimate backyard viewing party! There is something so fun about watching a movie in the great outdoors and the whole family had a great time with this hilarious and action-packed film.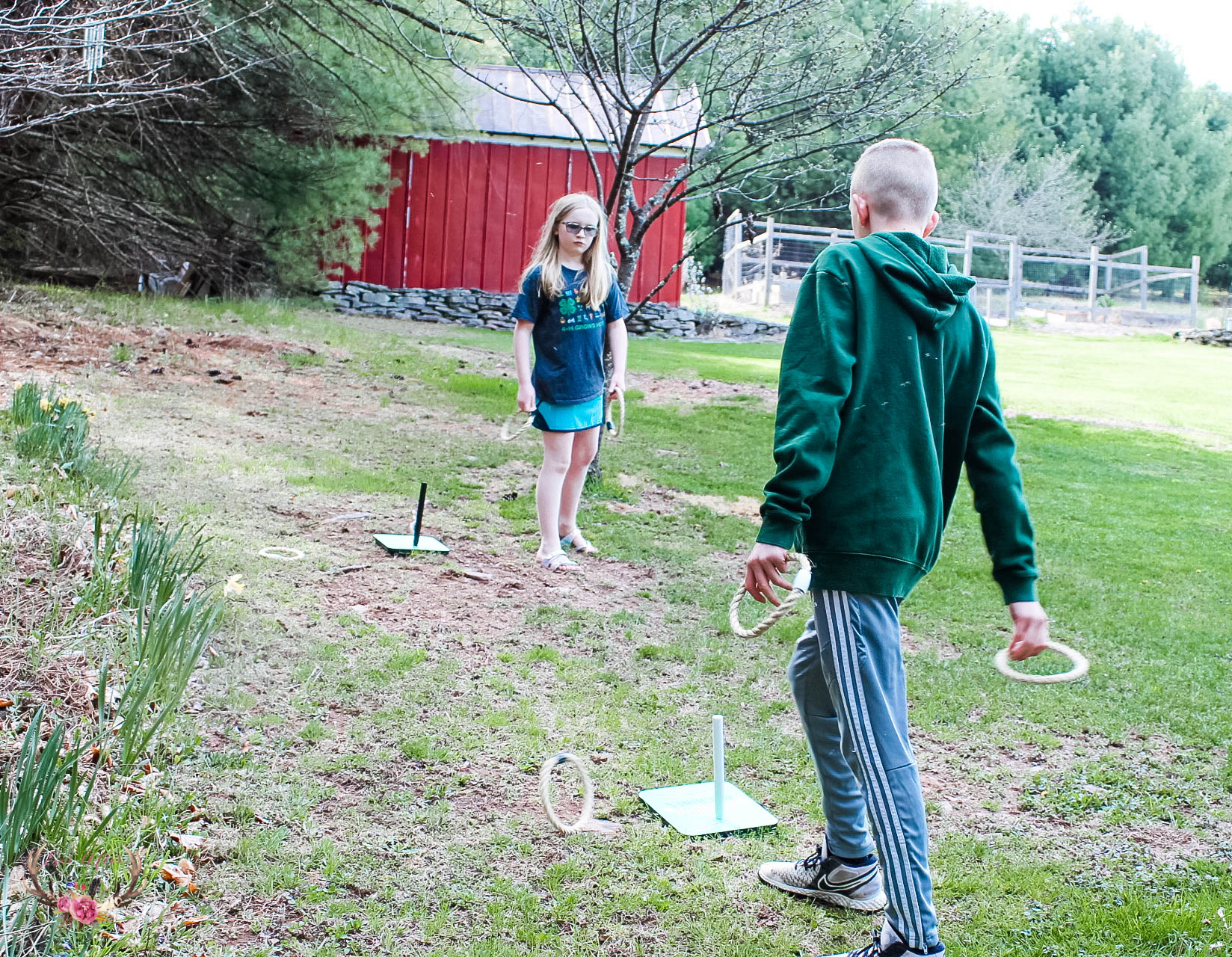 Be sure to watch The Mitchells vs. The Machines on Netflix today, you will be glad that you did!