These Buckeyes for Bullseye are the perfect Toy Story 4 inspired dessert. We are looking forward to the release of Toy Story 4, so we came up with this Toy Story themed dessert.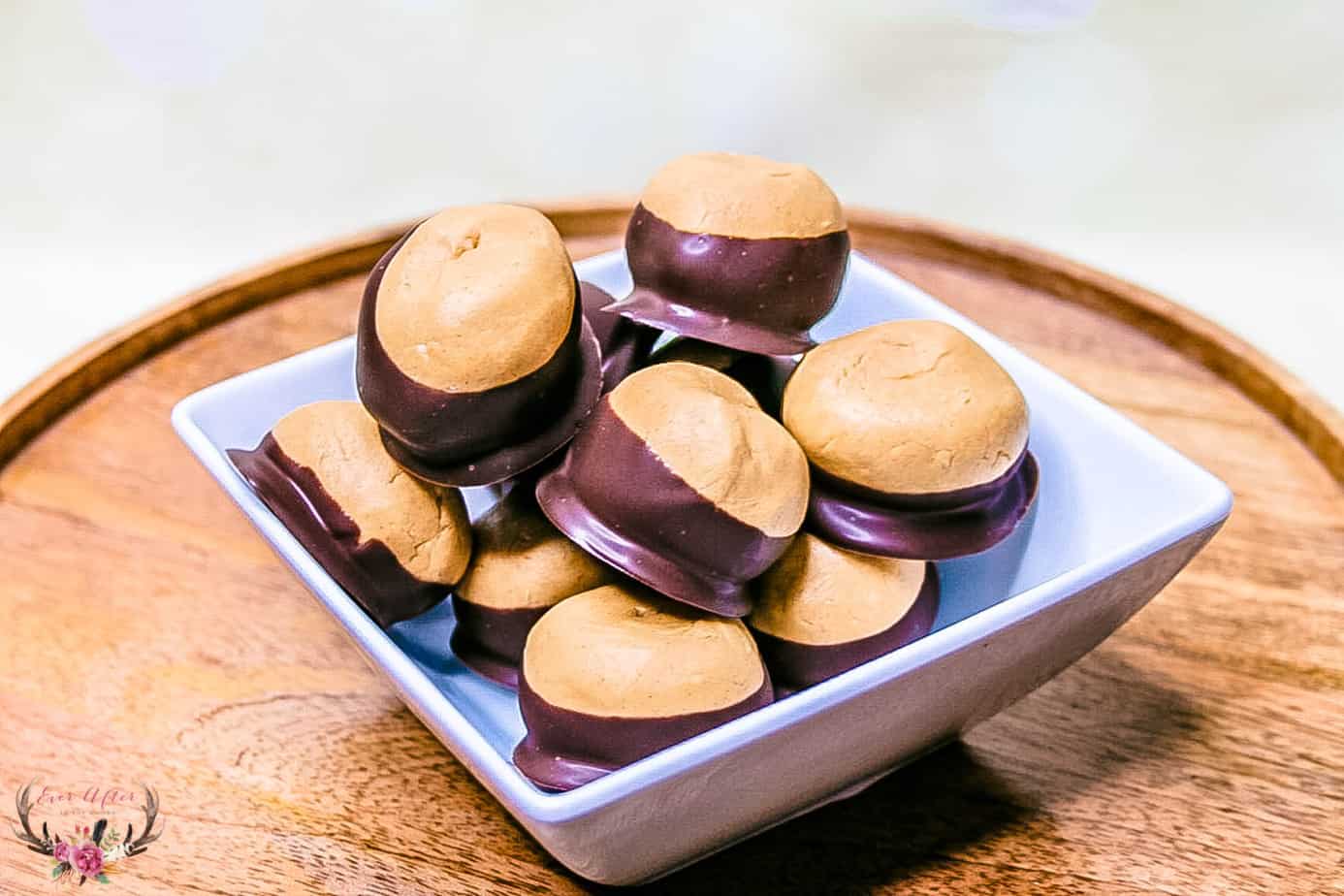 Toy Story 4 Inspired Dessert – Buckeyes for Bullseye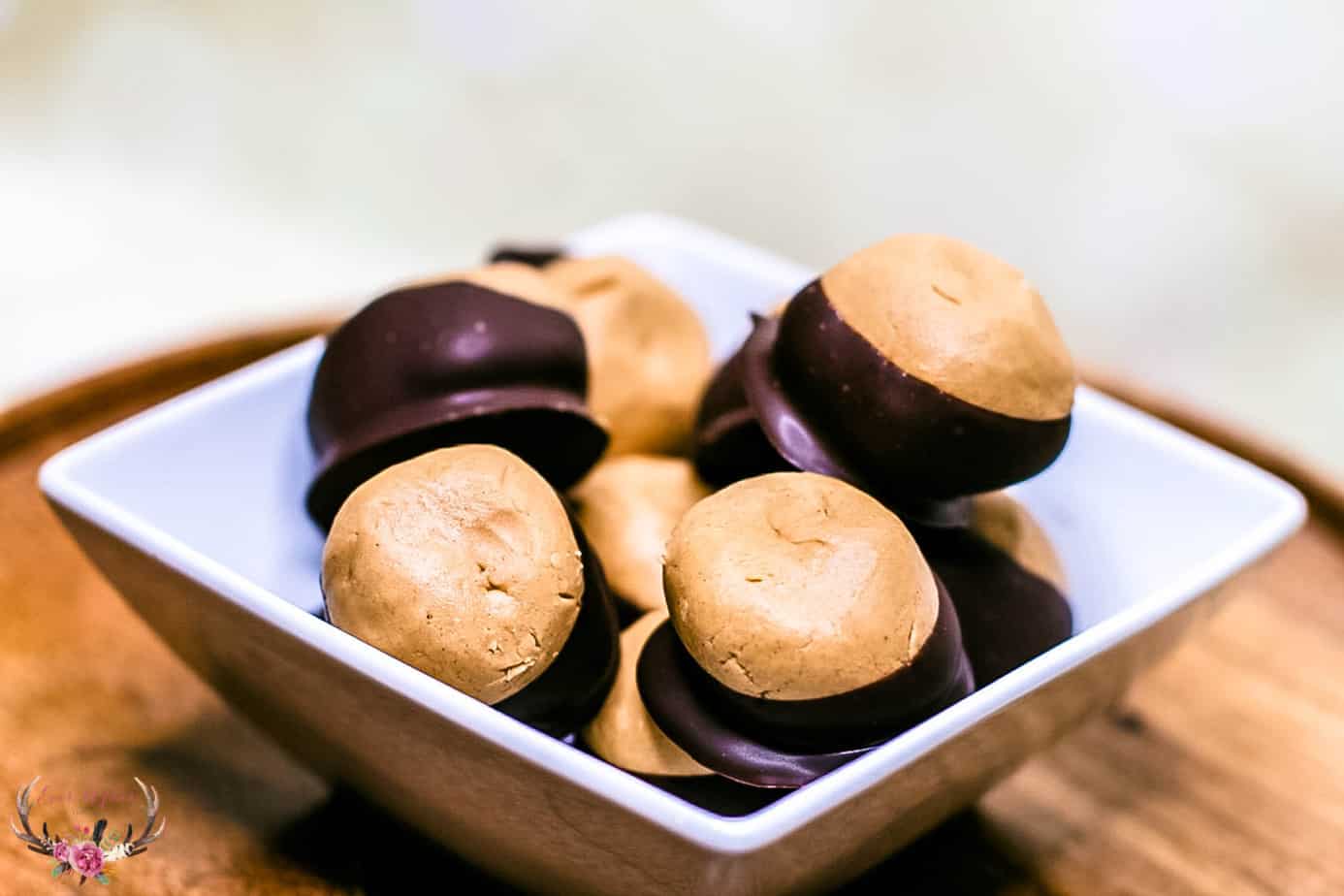 These buckeyes are probably the most delicious peanut butter treat that you can make. So simple and ready in under 30 minutes. Plus, these Buckeyes are bake free. I love to keep a batch in the freezer and simply take them out when we are having company or even packaged up as a hostess gift.
Toy Story Themed Dessert – Bullseye Buckeyes
Ingredients
1 cup peanut butter
1 cup powder sugar
1 TBSP unsalted butter, room temperature
½ tsp salt
1 tsp vanilla extract
1 pkg dark chocolate melting wafers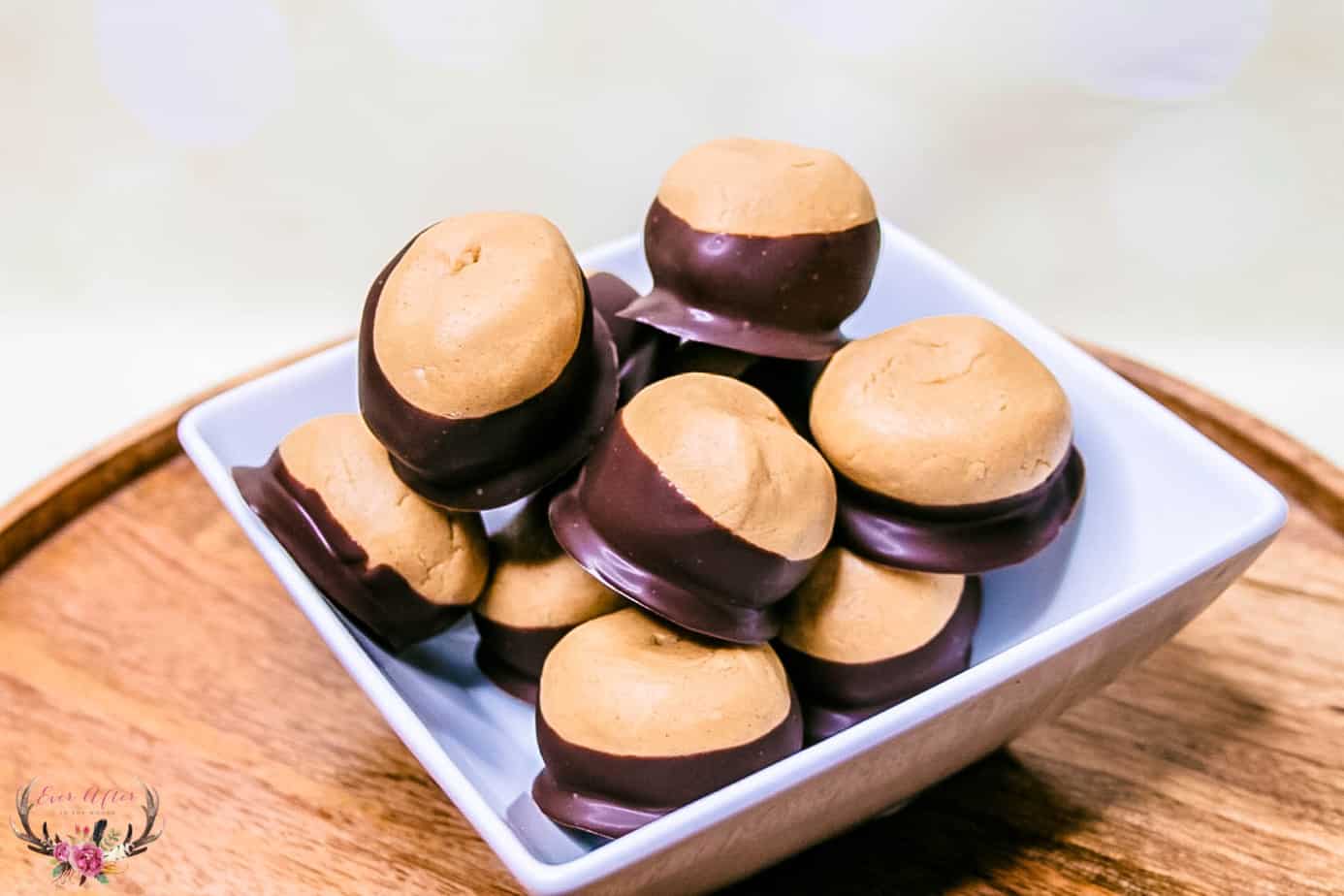 Directions
Line a baking sheet with parchment paper, set aside.
In an electric mixer with the paddle attachment, combine the first 5 ingredients.
Roll about 1 tsp of batter and roll into balls. Place on parchment.
Freeze for about 15 minutes to harden.
Melt the chocolate wafers according to package diirections.
Dip each ball into the melted chocolate using a toothpick or skewer. Place back on the parchment.
Use a finger to cover up the hole of the toothpick.
Store in the fridge for up to 3 days.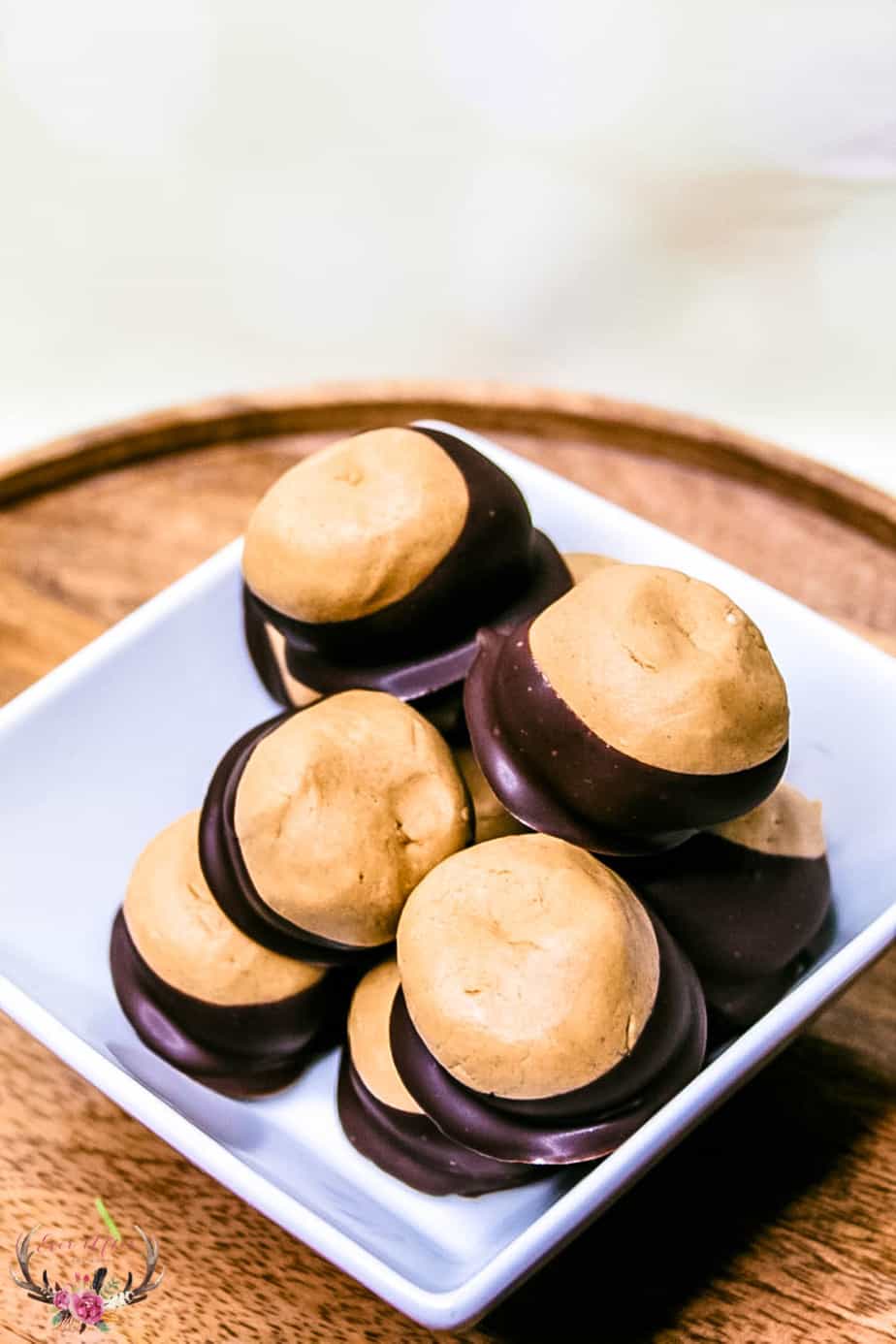 Can Buckeyes be frozen?
Yes, buckeyes can be frozen in a zip top bag for up to 3 months.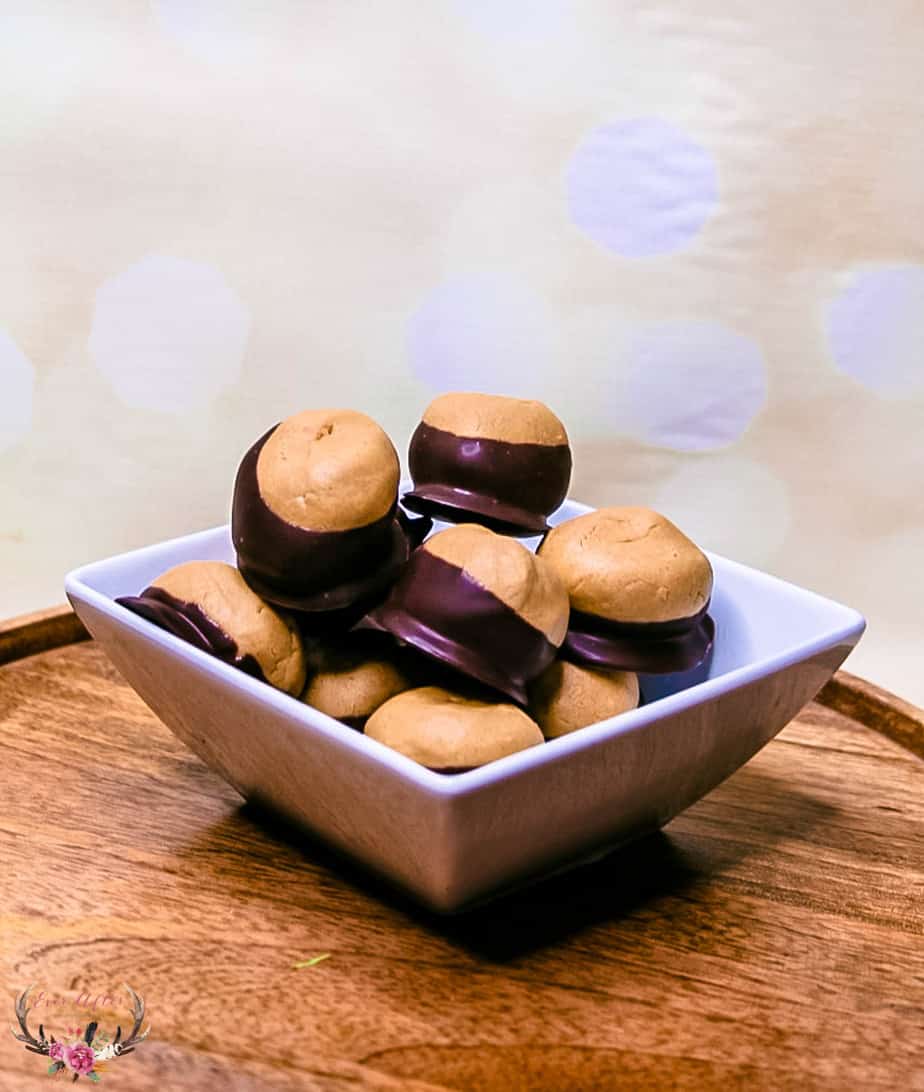 I like to take the buckeyes out of the refrigerator about 30 minutes before serving so that they are not ice cold. It really depends on how you like them!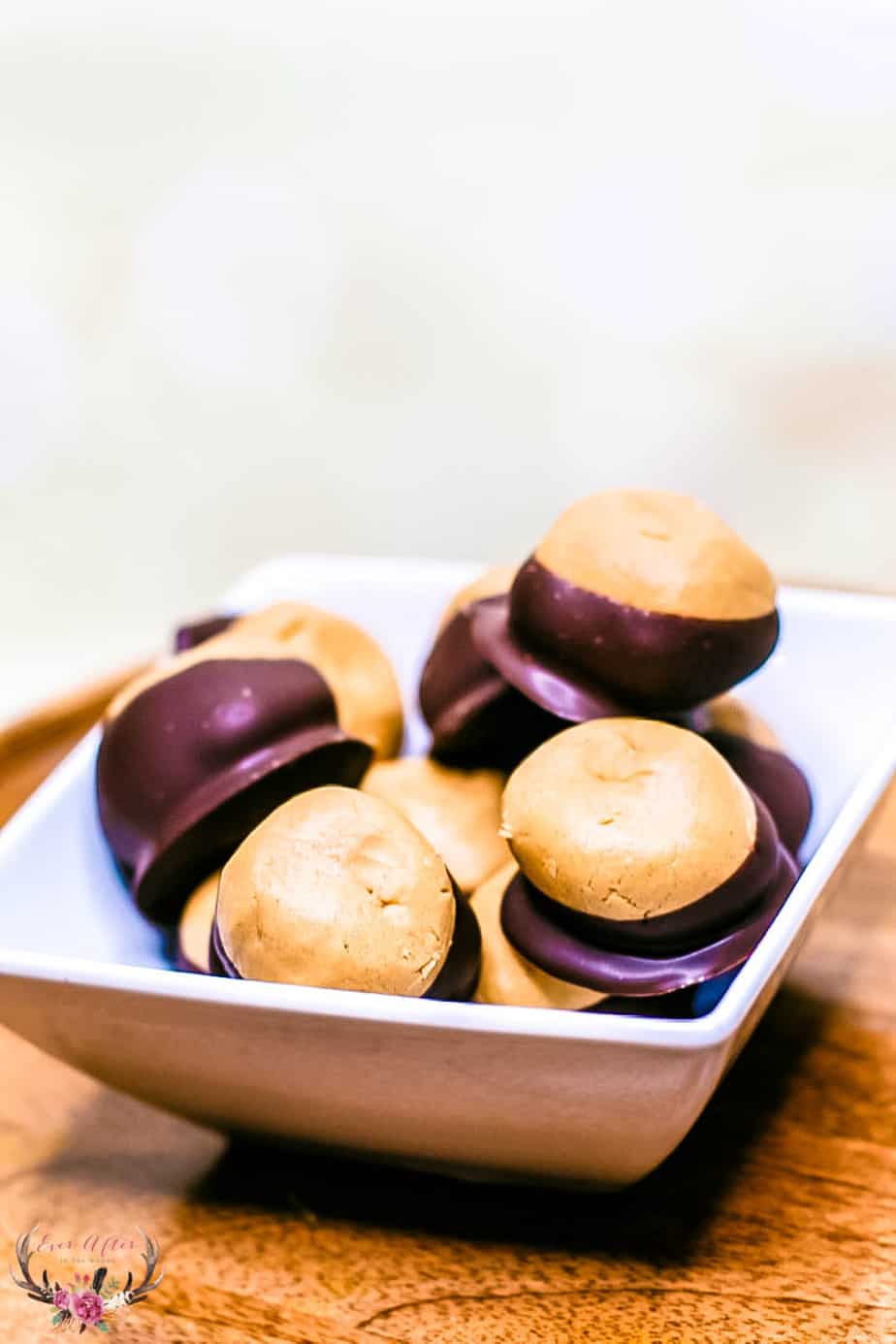 These would be the perfect dessert for a Toy Story themed party or dessert table. Place a cute sign that says "Buckeyes for Bullseye" next to them and your guests/kids will surely smile.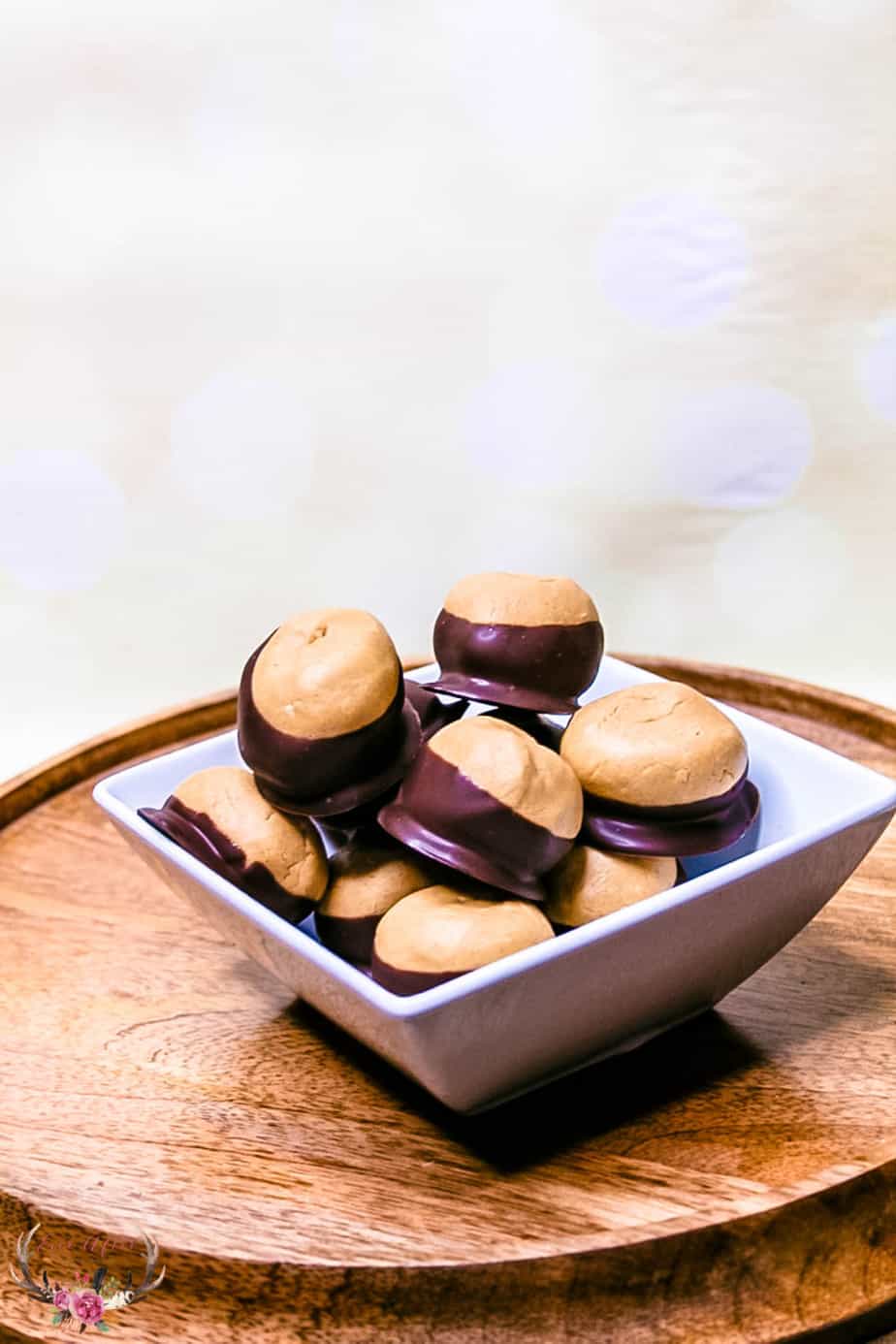 If you liked this recipe, have a look at these agate slices cupcakes and caramel apple slices for more party table inspiration.
Happy Baking!