Fish Stick Fridays
Simply wrap the taco in a piece of parchment or waxed paper and you are good to go!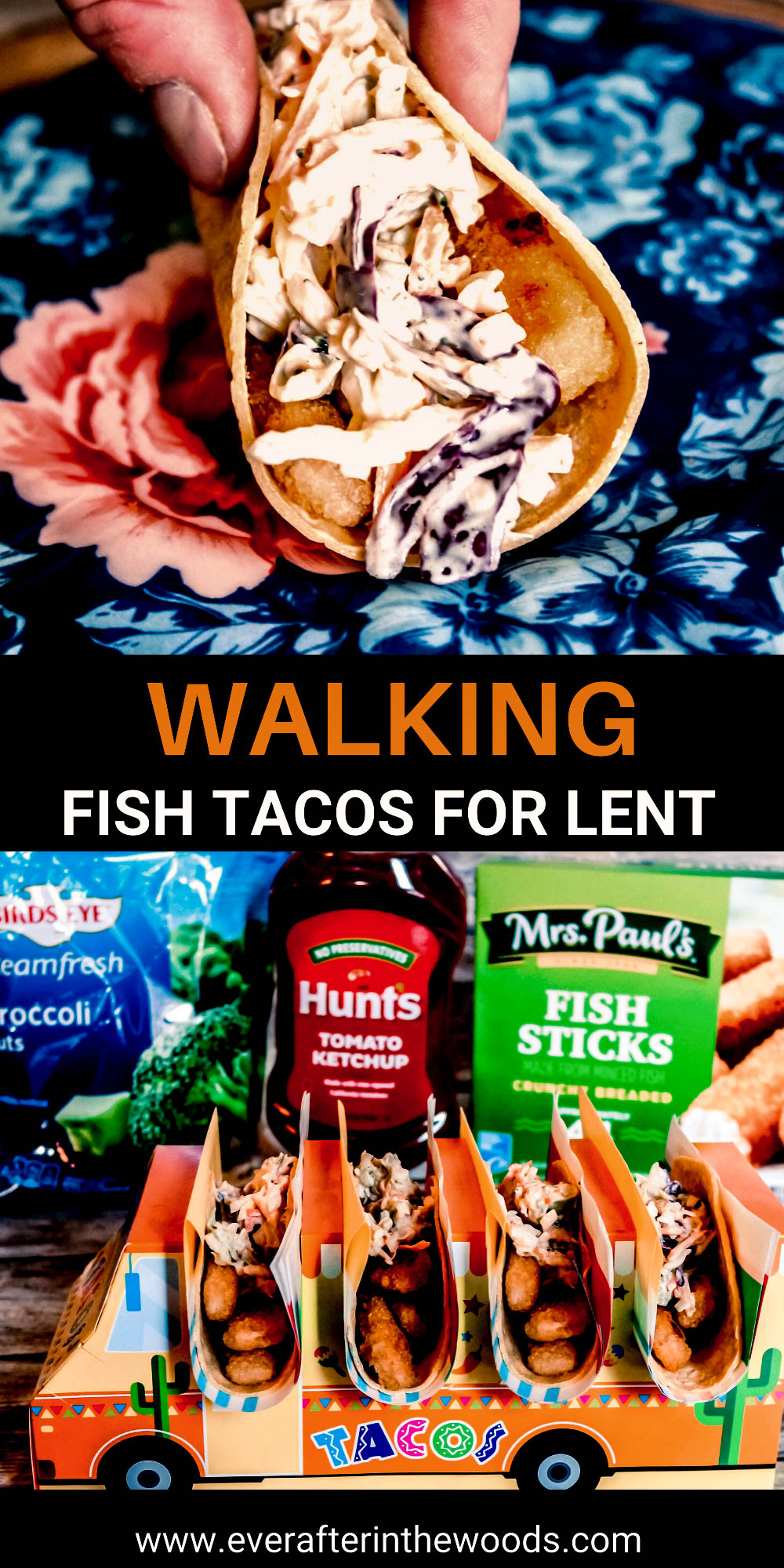 No matter if you are eating these tacos at home or on-the-go, they are a great variation to your meals during Lent.
Ingredients Needed for Walking Fish Stick Tacos for Lent
· Coleslaw blend
· Mayonnaise
· Hot sauce
· Corn tortillas
Spicy Vegetable Slaw
¾ mayonnaise
1 TBSP hot sauce
Salt and pepper to taste
1 pre-packaged bag of cabbage slaw
Directions
1. Combine the ketchup, mayonnaise and hot sauce until combined. Set aside.
2. Prepare the broccoli according to the package directions and add to the slaw mix.
3. Add the sauce to the vegetables and combine. Add salt and pepper to taste.
Walking Fish Tacos
Ingredients
Corn Tortillas
Spicy Slaw
Directions
1. Prepare the fish sticks according to package directions.
2. Heat corn tortillas in toaster until warmed through.
3. Add 2-3 fish sticks to each tortilla and top with slaw.
4. Wrap in parchment or wax paper if desired.