Eggnog Bundt Cake
Eggnog Cake with Cream Cheese Frosting
Spiced Eggnog Cake with Spiked Cream Cheese Frosting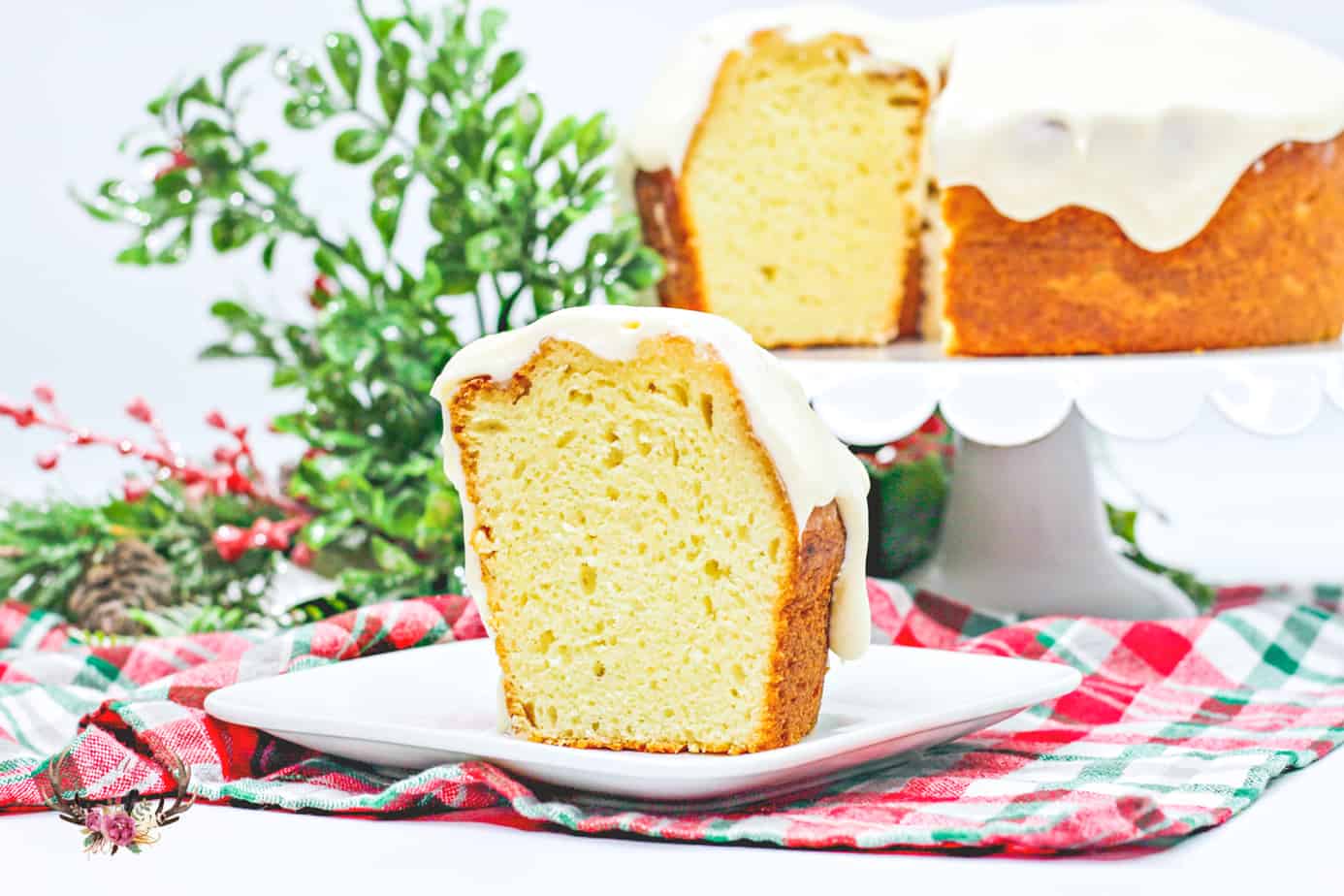 All is merry and bright! There is nothing better than Christmas and we are in full blown baking and making in the woods this year. I love eggnog but only have a cup or two during the holidays so I like to incorporate eggnog into my baking too.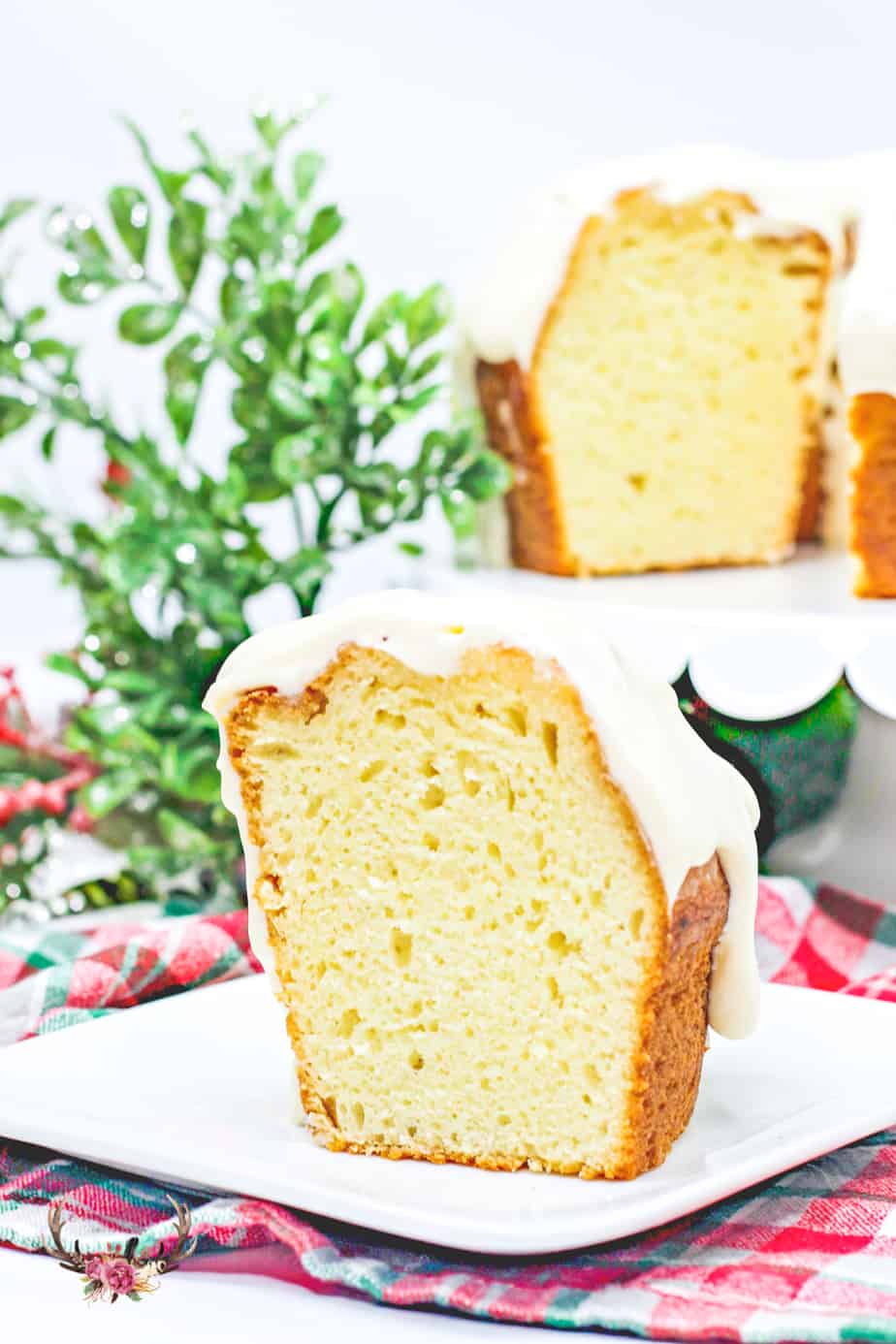 We have made eggnog cookies and egg nog crumb muffins but this eggnog bundt cake with a boozy cream cheese frosting is the perfect dessert for Christmas or Christmas Eve this year.
Eggnog Cake with Boozy Cream Cheese Frosting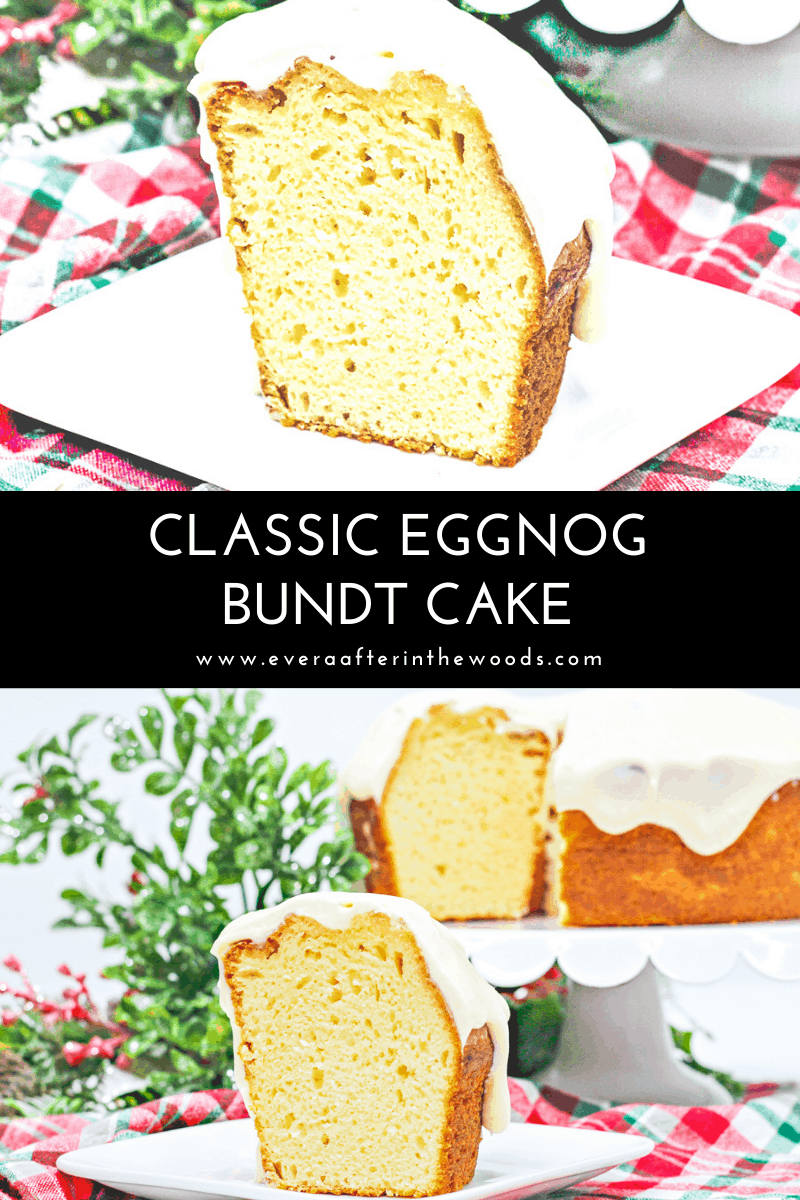 Ingredients
3 C flour
1 tsp baking powder
½ tsp baking soda
1 tsp kosher salt
2 sticks unsalted butter, room temperature
2 Cups sugar
4 large eggs
1 TBSP pure vanilla extract
1 ¼ C eggnog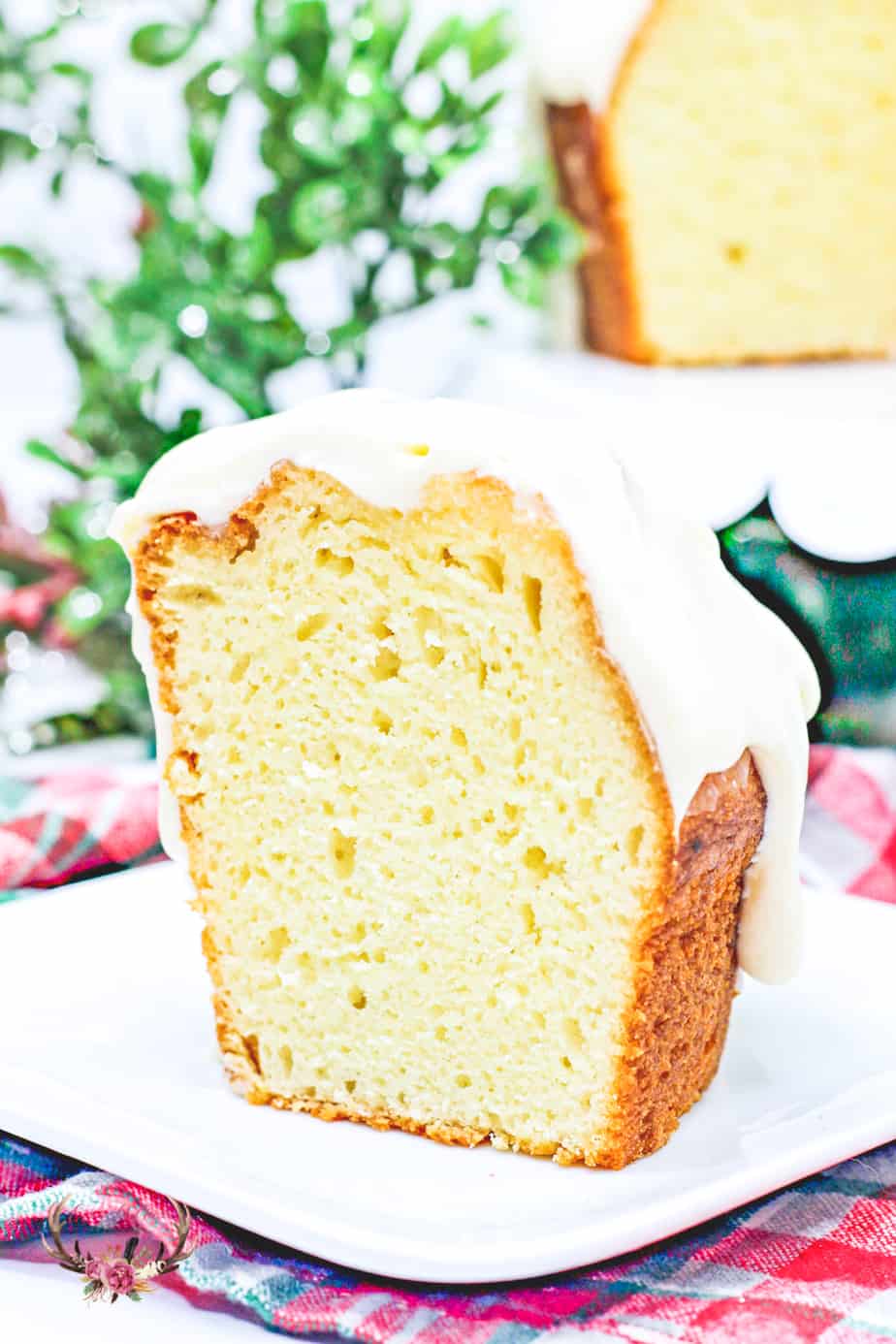 Directions:
Preheat oven to 350 degrees and spray a 9in round bundt cake pan with non-stick spray.
Using a medium bowl, whisk together the dry ingredients until combined.
In the bowl of an electric mixer with the paddle attachment, beat together the butter, sugar, vanilla, and eggnog until combined.
Mix in the eggs one at a time until combined.
Gradually beat in the dry ingredients.
Pour the batter into the bundt pan and place the bundt pan onto a cookie sheet.
Place into the oven for 55-75minutes or until a toothpick comes out clean.
Allow to cool for 15 minutes before removing the bundt cake onto a wire rack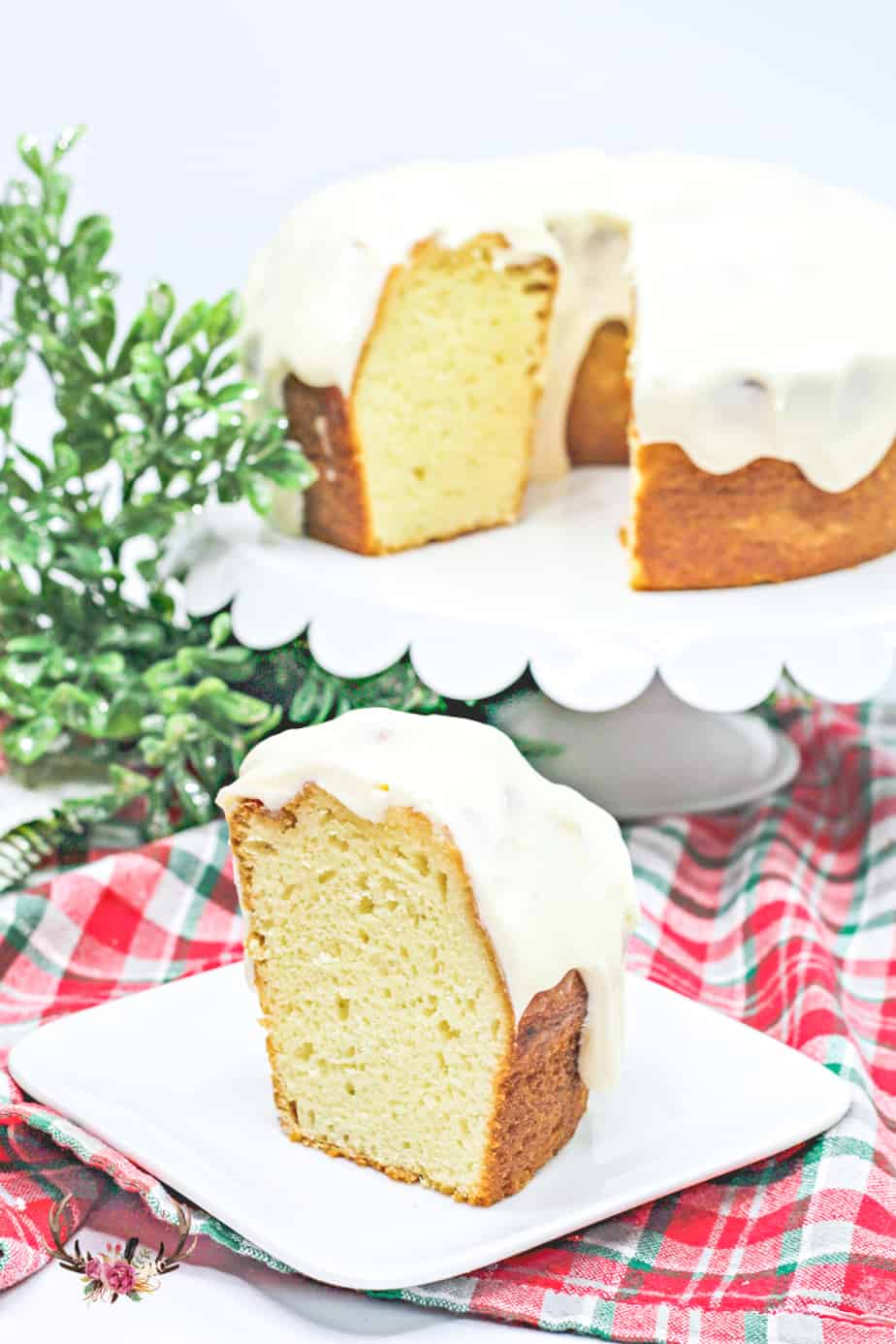 Eggnog cream cheese frosting :
1 – 8oz package of cream cheese, softened
¼ C unsalted sweet cream butter, softened
¼ C southern comfort eggnog, plus more if needed
2 C powdered sugar
2 tsp bourbon (optional)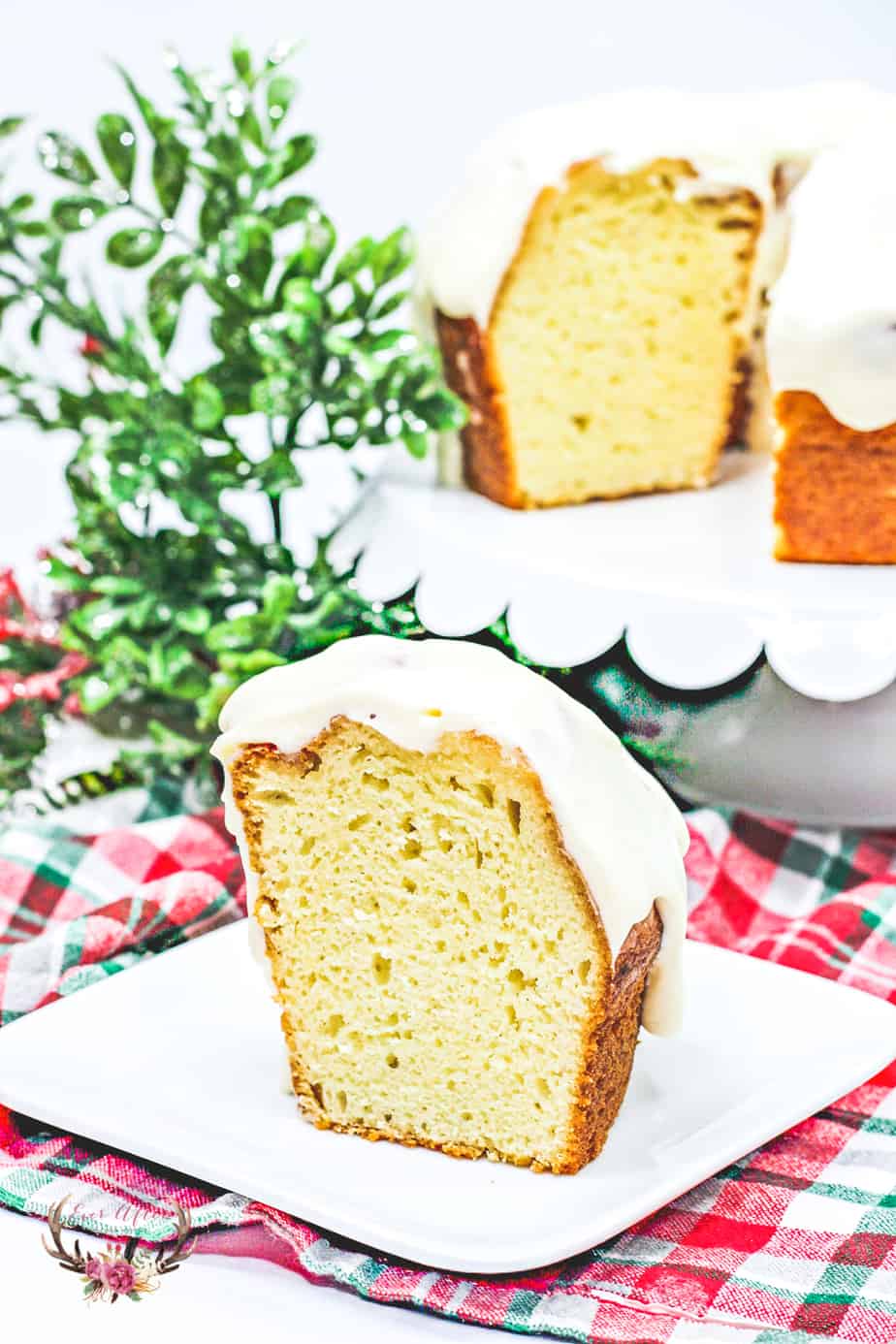 Directions
Using a large bowl and hand mixer, beat the cream cheese, butter, eggnog, and bourbon until combined and smooth
Gradually beat in the powdered sugar until combined
If the glaze starts to become thick, beat in about 3 tbsp – ¼ C of eggnog
You'll want the frosting to almost be a glaze like texture
Pour the frosting over the bundt cake and allow it to drip down the sides of the cake
Allow to sit for 20 minutes to allow the frosting to set before serving.
Merry Christmas and Happy Holidays!
If you liked this recipe, have a look at some of our other Christmas Cookies recipes too: