Calling all donut lovers- this big donut cake is for you! This easy and moist vanilla cake is the perfect setting for a big donut cake.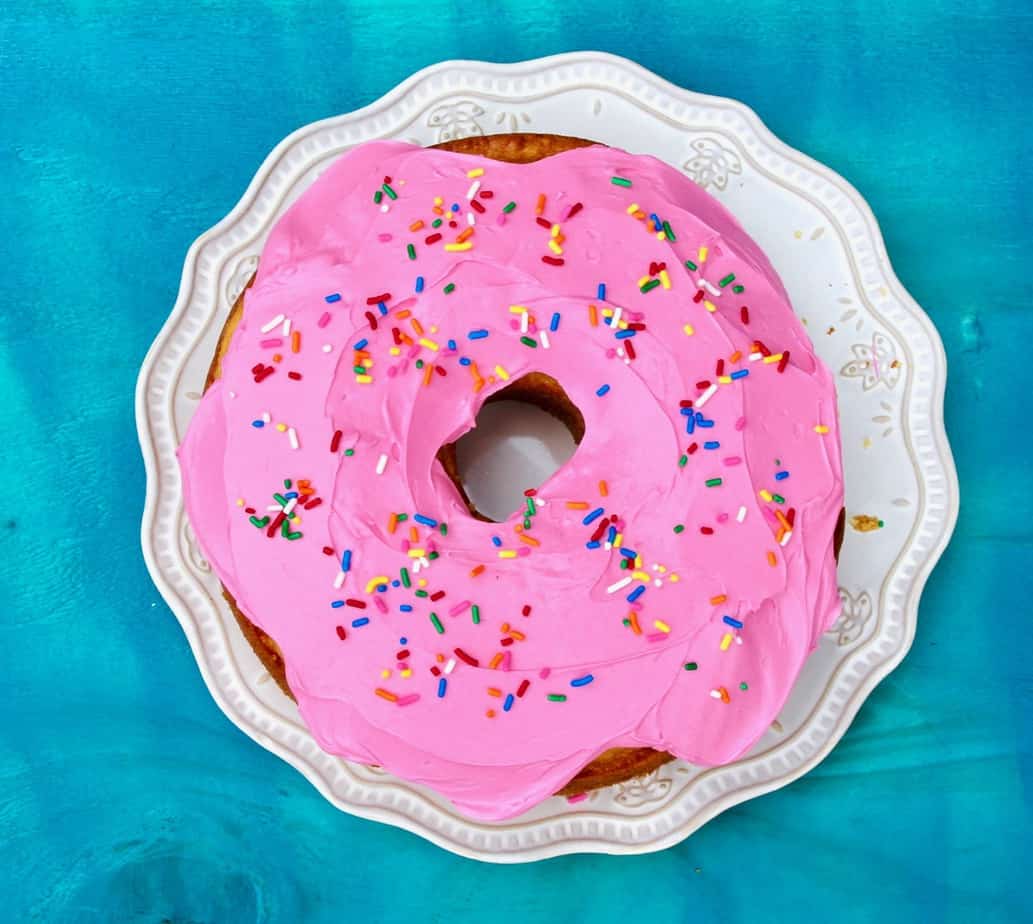 Big Vanilla Donut Cake
If you are having a donut themed birthday party this cake is the perfect addition to that party. We had to make our donut cake with pink frosting and a handful of sprinkles.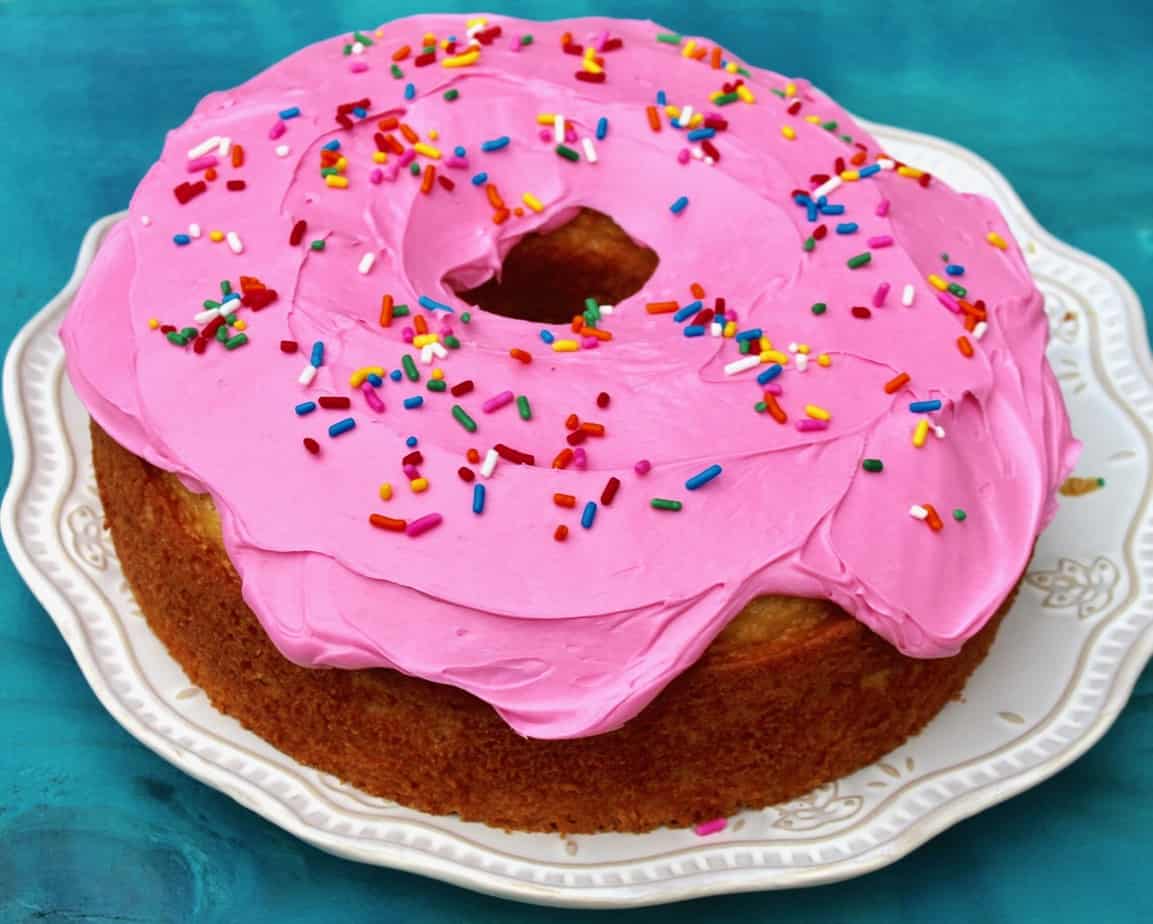 How to Make a Big Donut Cake
Ingredients-
for the cake
1 box golden cake mix
1 small box instant vanilla pudding
1/4 cup vegetable oil
3 eggs
1 cup milk
1 teaspoon vanilla
frosting-
cream cheese frosting
2 drops pink food coloring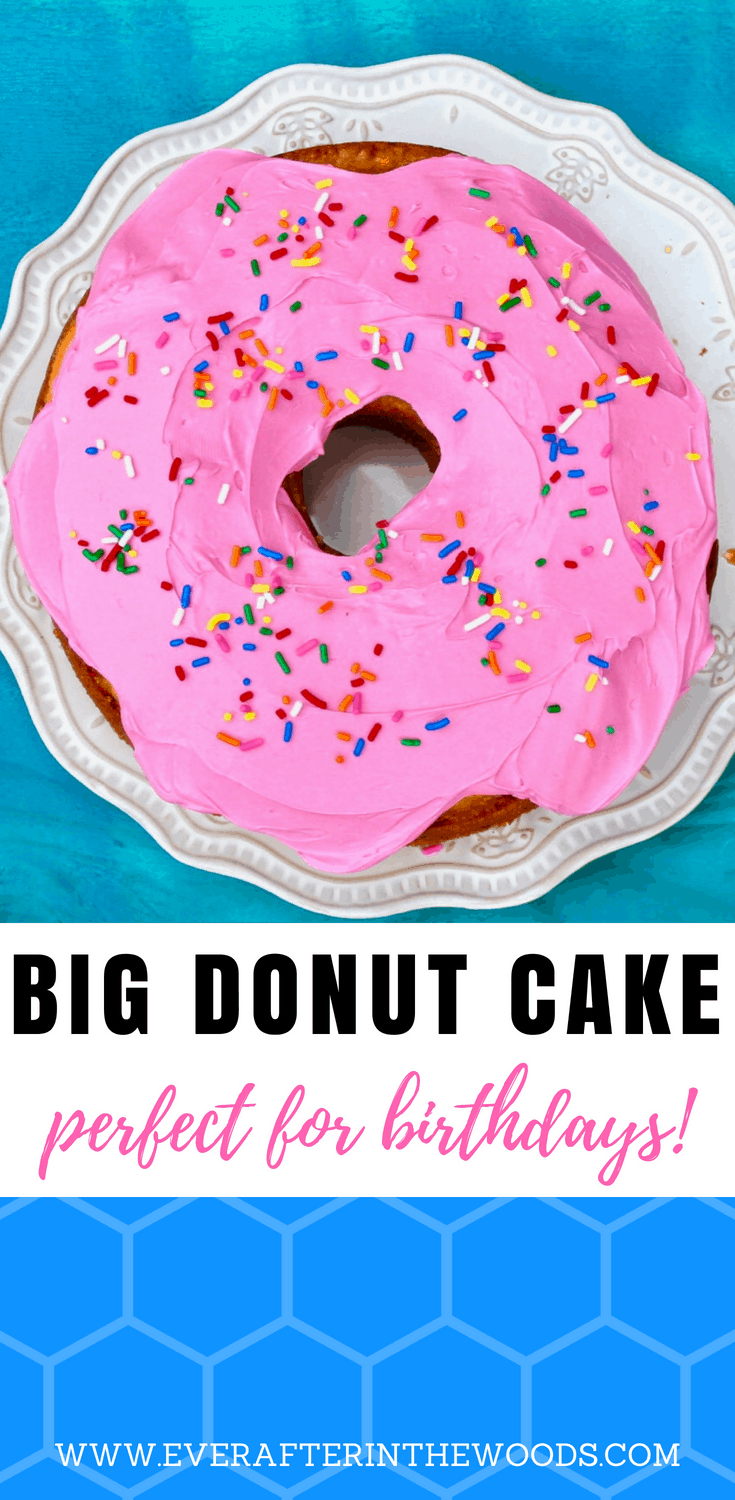 Directions
Preheat oven to 350. Spray a tube pan with non-stick spray.
In a bowl combine all cake ingredients until combined.
Pour into prepared pan.
Bake for 30-40 minutes.
Cool completely.
Frost the top with pink icing and fav out the edges of the frosting.
Top with sprinkles.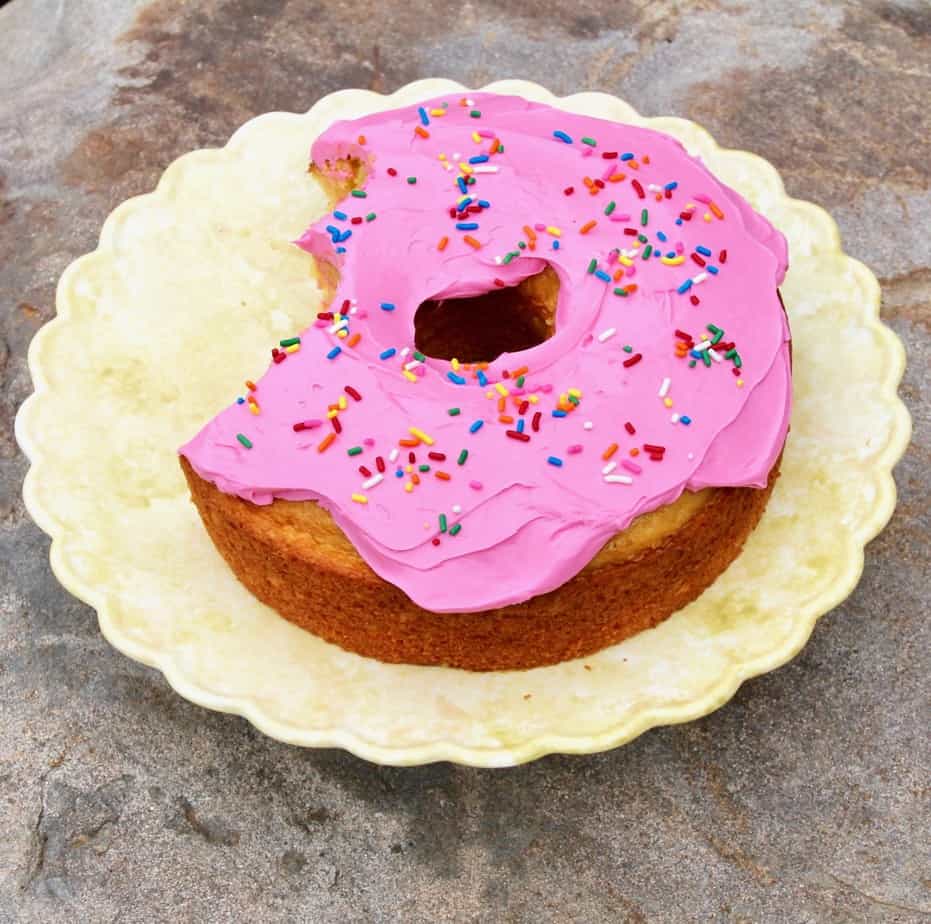 It is really so simple. The ket to making this cake look like a donut is how you frost it. You want to make sure you wave it around the edges so that you have some bare cake peeking through.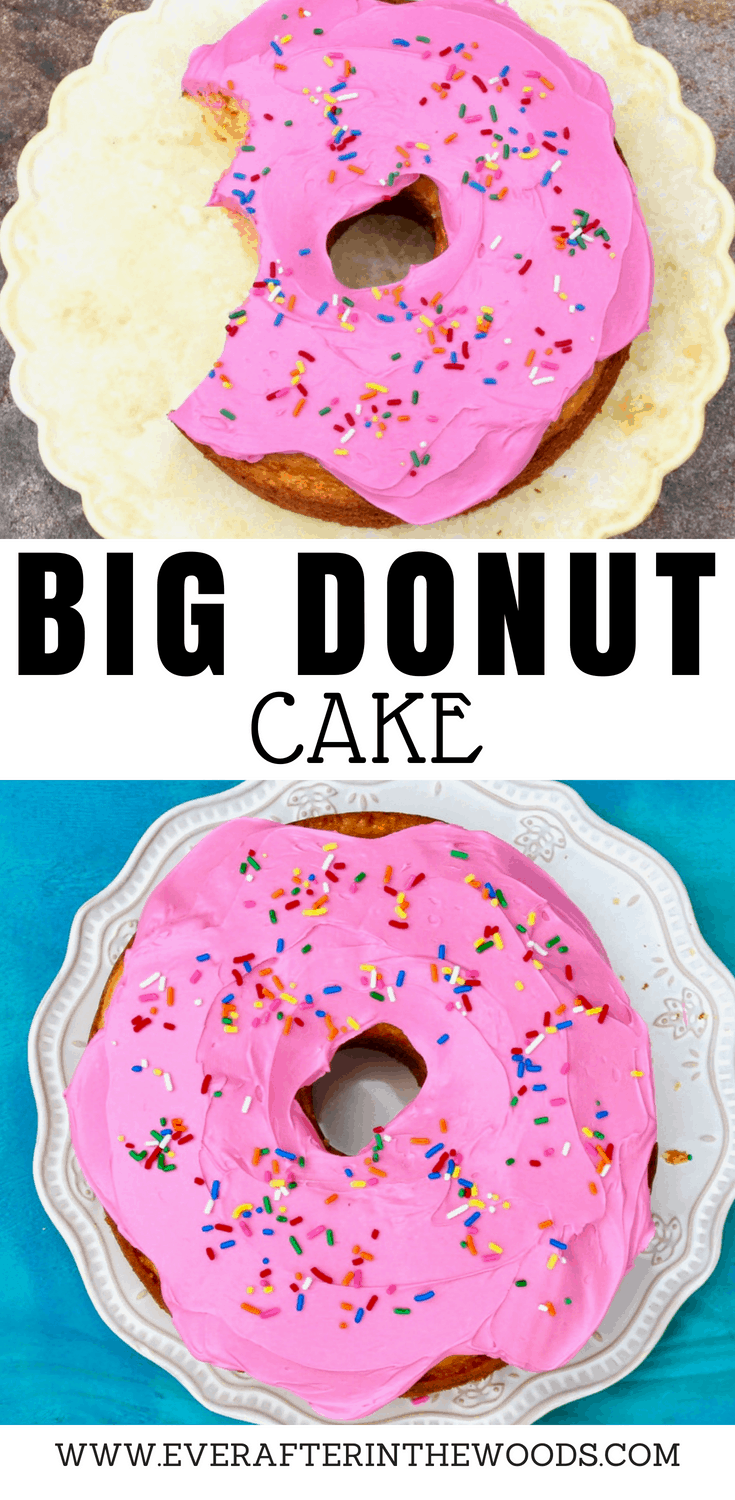 This cake is so moist because of the addition of the vanilla pudding. If you do not want to make a box cake you can follow the directions for my almond vanilla poundcake recipe. This recipe is my most popular recipe on the blog. Simply frost the cake the same way.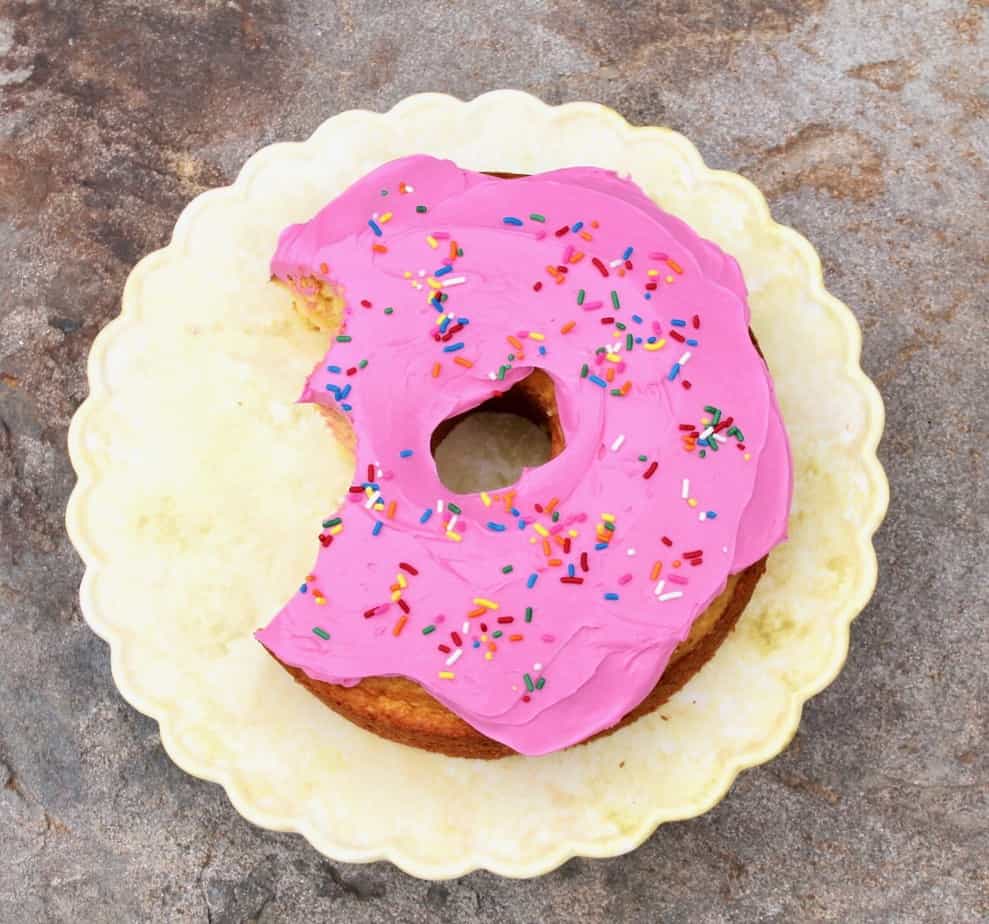 I love how this cake looks and taste. It is perfect for the ultimate birthday celebration or just because. No kidding my family ate the whole thing in one sitting one night. The moist cake is perfect with a tall cold glass of milk.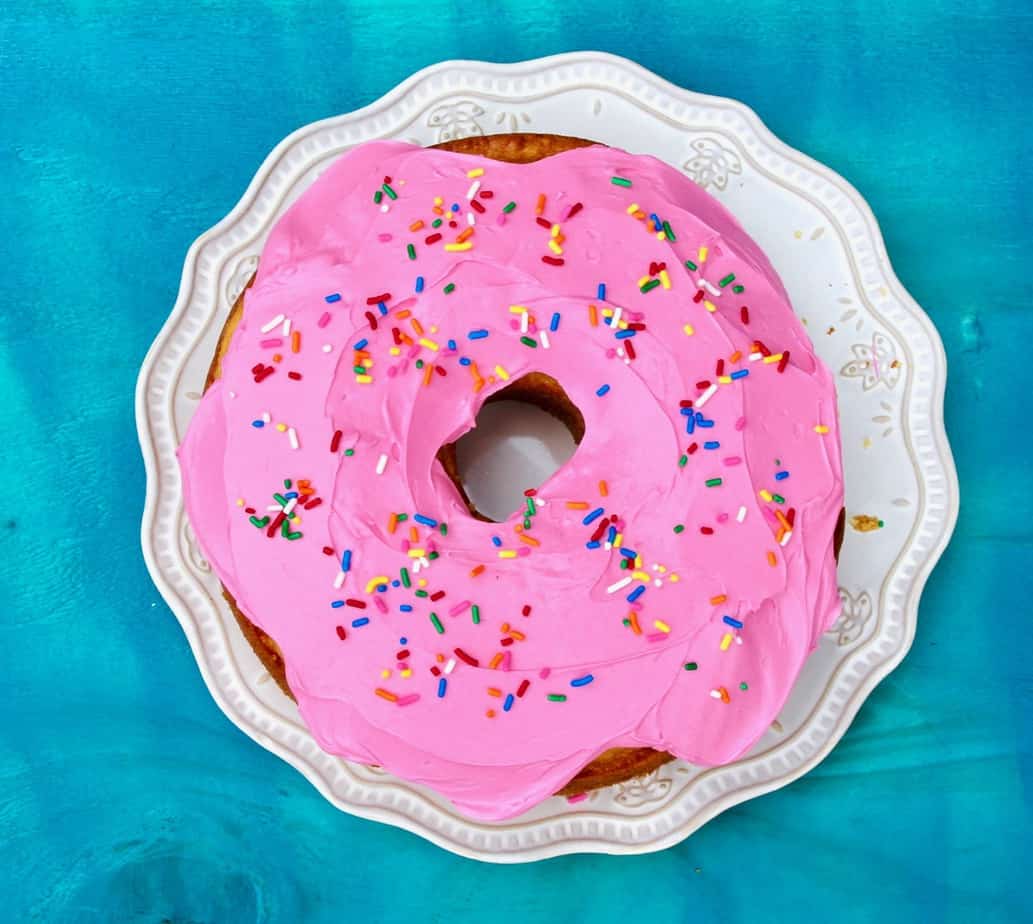 Trust me, if you make this big donut cake you may be their favorite parent for some time to come.
Happy Baking!