This is a sponsored post on behalf of The Little Potato Company. All opinions are my own and yours may vary.
The moment we have been waiting for, summer is finally here! This winter was definitely a long one for us in upstate New York, and we could not be happier for the warmer weather to be with us. Summer in the Sullivan Catskills could not be better, and we love to entertain outside on our patio for friends and family.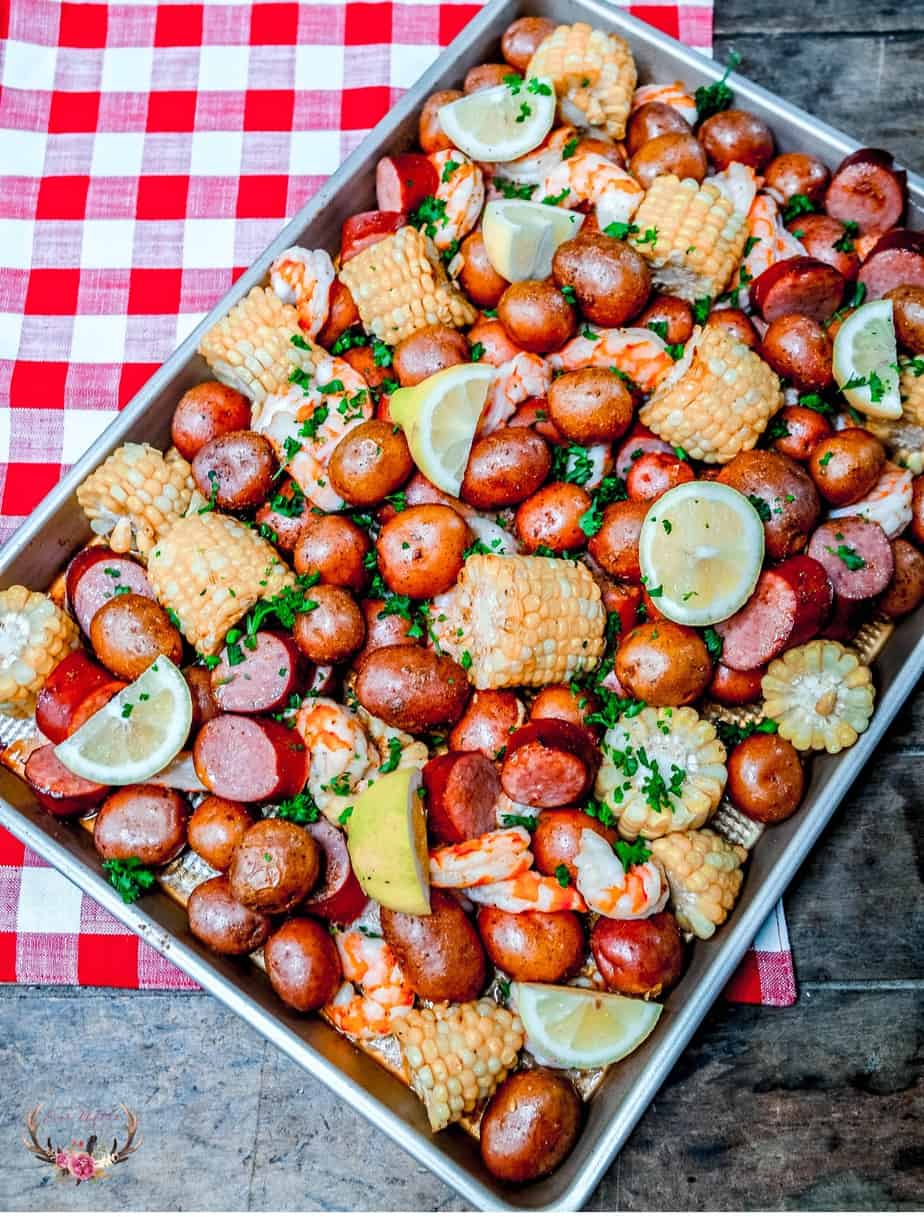 Sheet Pan Shrimp Boil
One of our favorite recipes to make is a shrimp boil because it is so easy, however it can take a while to cook. I have created a new recipe with the help of The Little Potato Company that is not only flavorful but also gets dinner on the table quicker.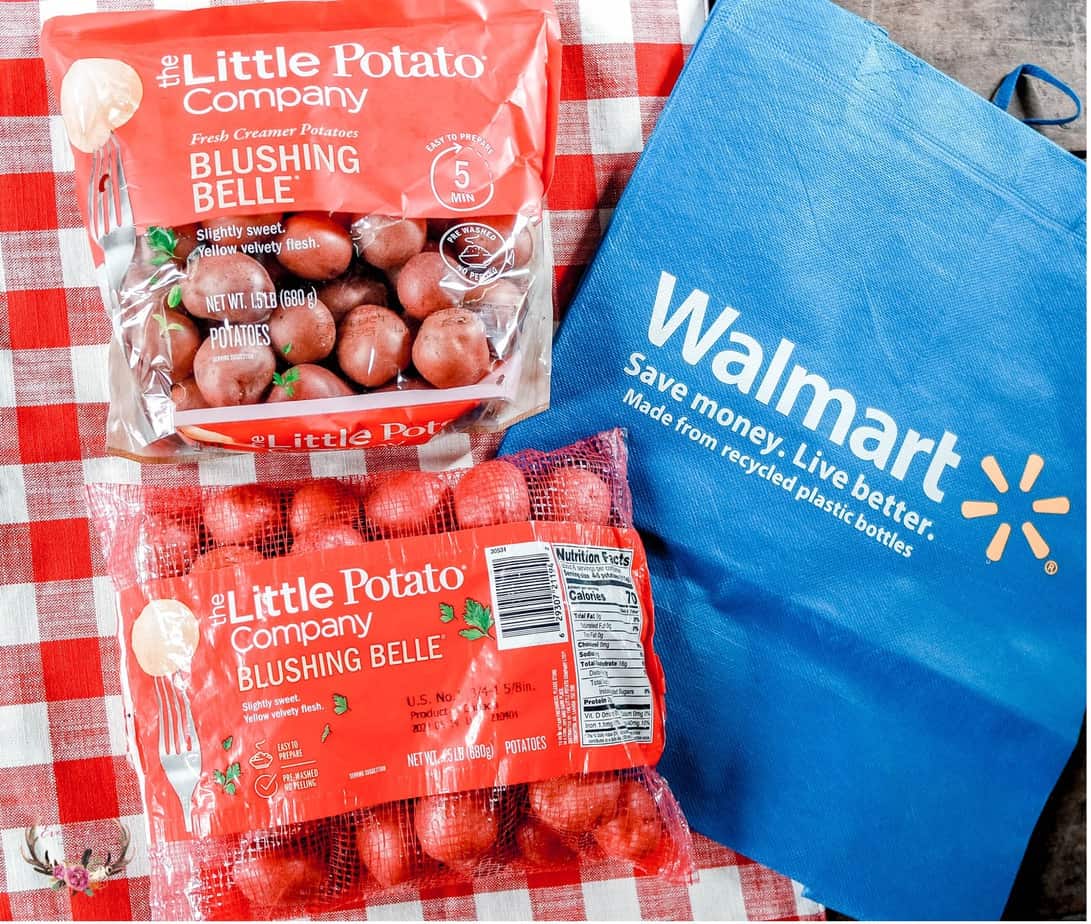 Little potatoes come ready-to-use, which means no washing or peeling required – such a huge time saver not only for this recipe, but for any night of the week and, let's face it, we can all use a couple of extra minutes!

Quick & Easy Sheet Pan Shrimp Boil
INGREDIENTS
2 1.5 lb bags of The Little Potato Company Blushing Belle Potatoes
3 ears corn, each cut crosswise into pieces
1/2 cup unsalted butter, melted
2 tablespoons Old Bay seasoning
2 pounds medium shrimp, peeled and deveined
1 pkg Kielbasa or smoked sausage, sliced into 1/2 -inch slices
1 lemon, cut into wedges
2 tablespoons chopped fresh parsley leaves (for garnish, if desired)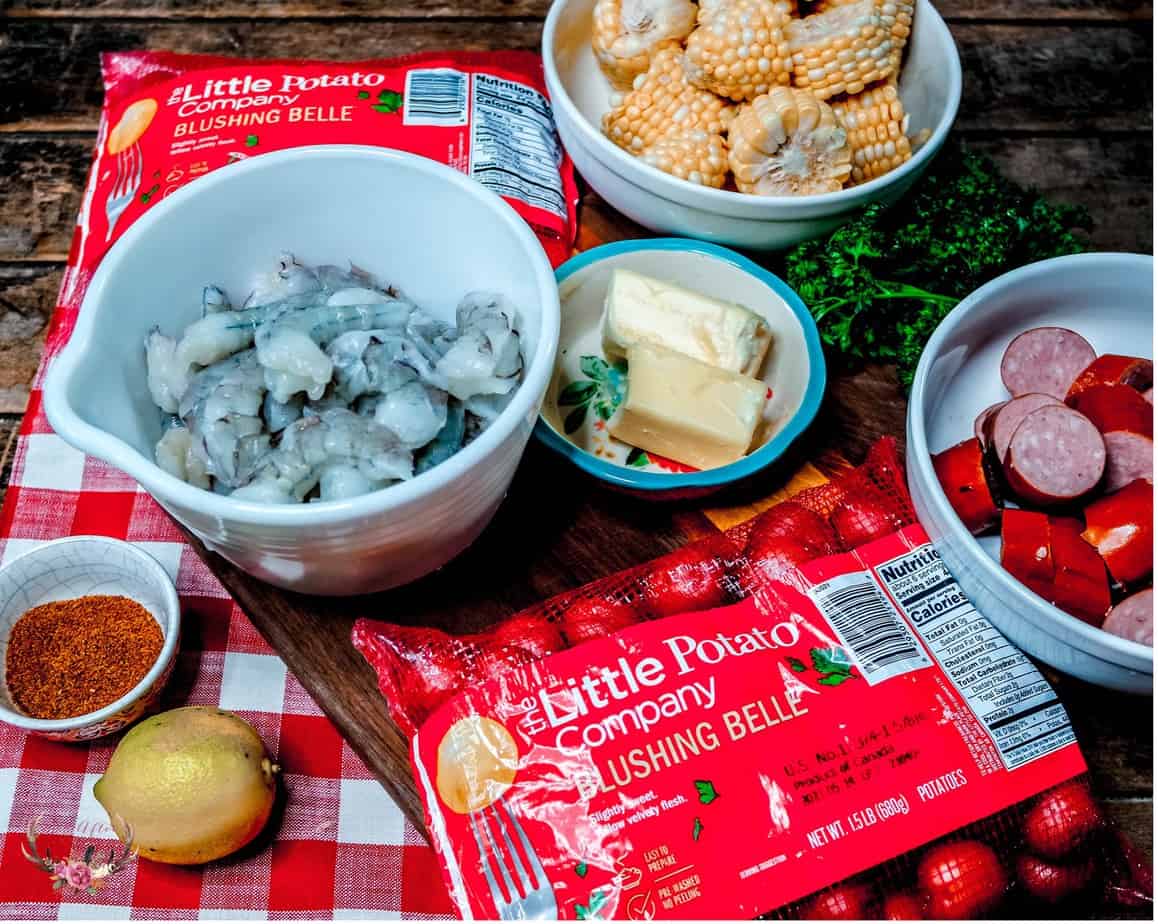 DIRECTIONS
Preheat oven to 400 degrees F. Spray a baking sheet with nonstick spray.
In a large pot of boiling salted water, cook the corn for about 5 minutes and drain well.
In a large bowl, combine butter and Old Bay seasoning.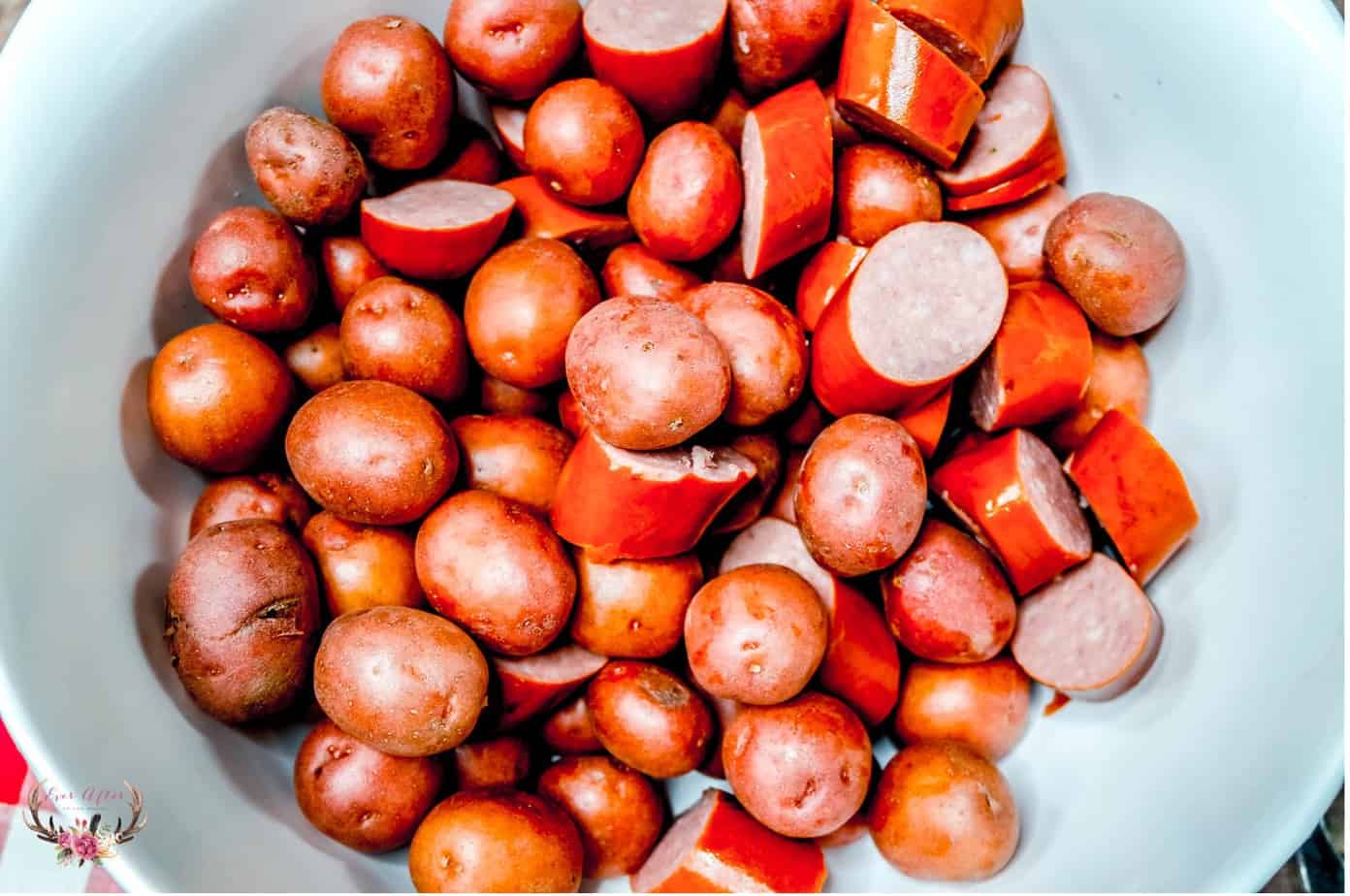 Add the potatoes, corn, shrimp and sausage to the bowl and toss lightly to coat with the butter mixture.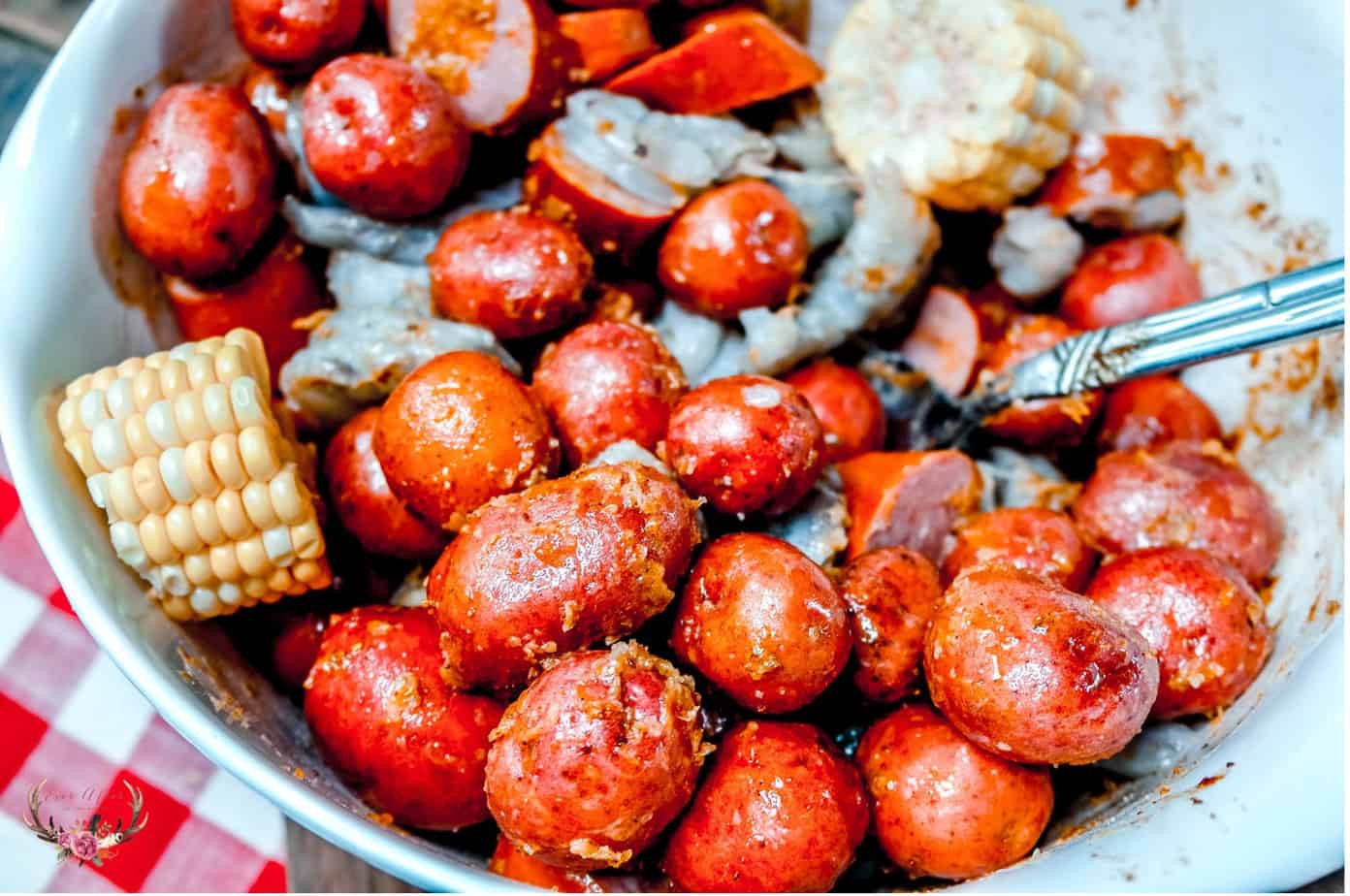 Place the ingredients in a single layer on to the prepared baking sheet.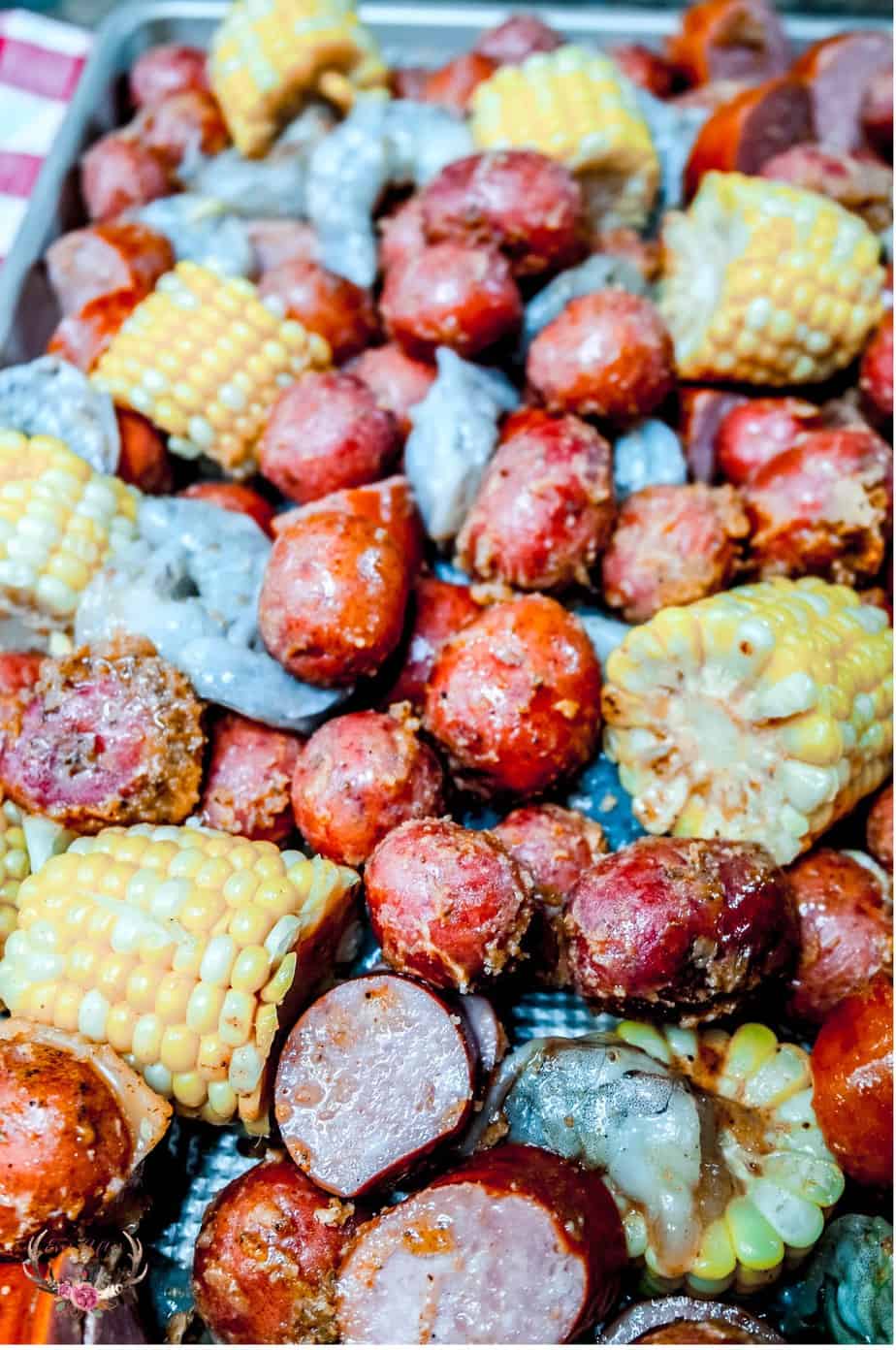 Put the sheet pan in the oven and bake for 12-15 minutes, or until the shrimp are opaque and corn is tender.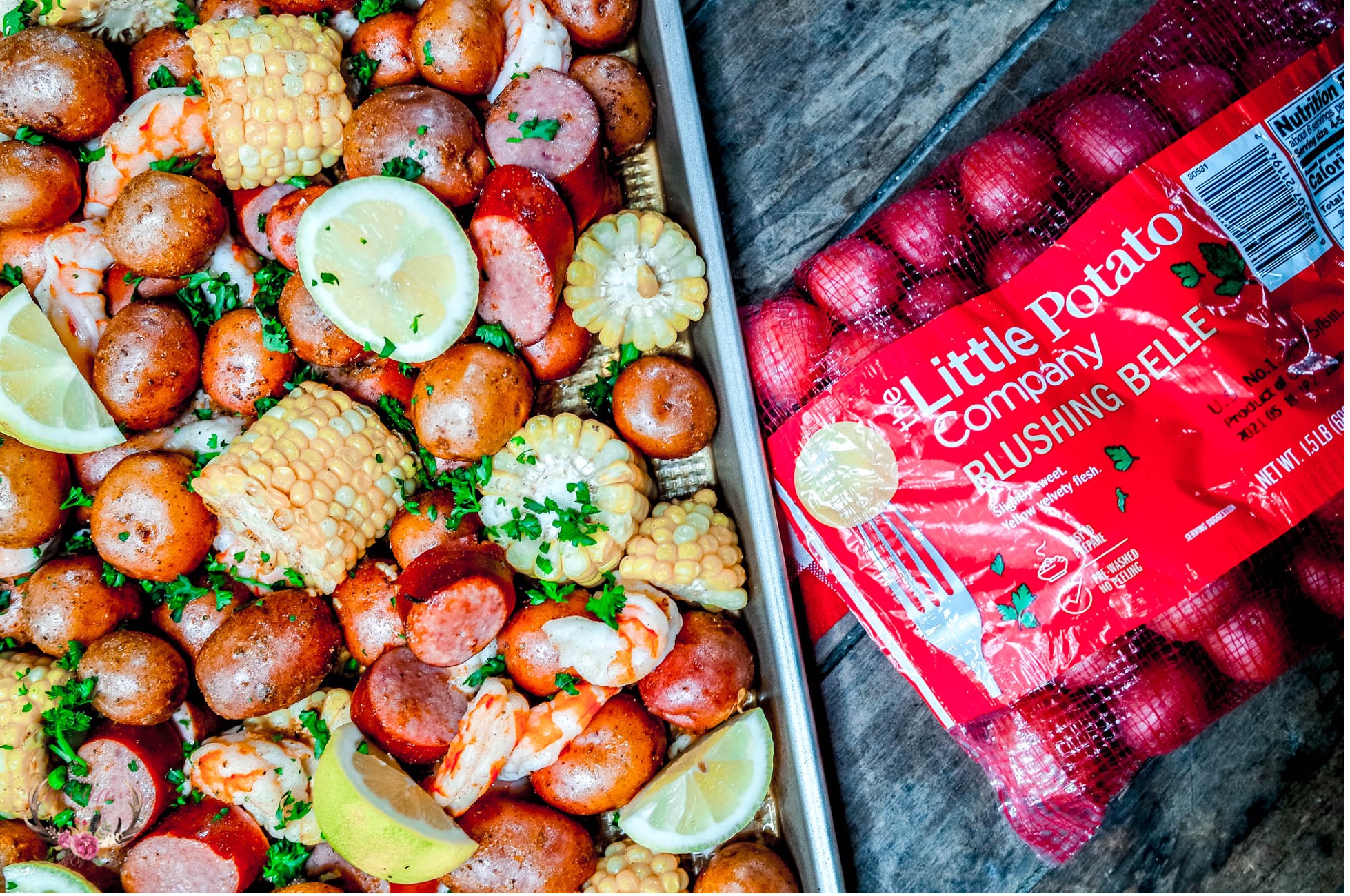 Serve immediately with lemon wedges, garnished with parsley, if desired.
We love this recipe for sheet pan shrimp boil and make it often, but it is really the perfect recipe for company because you can have dinner on the table in less than 20 minutes.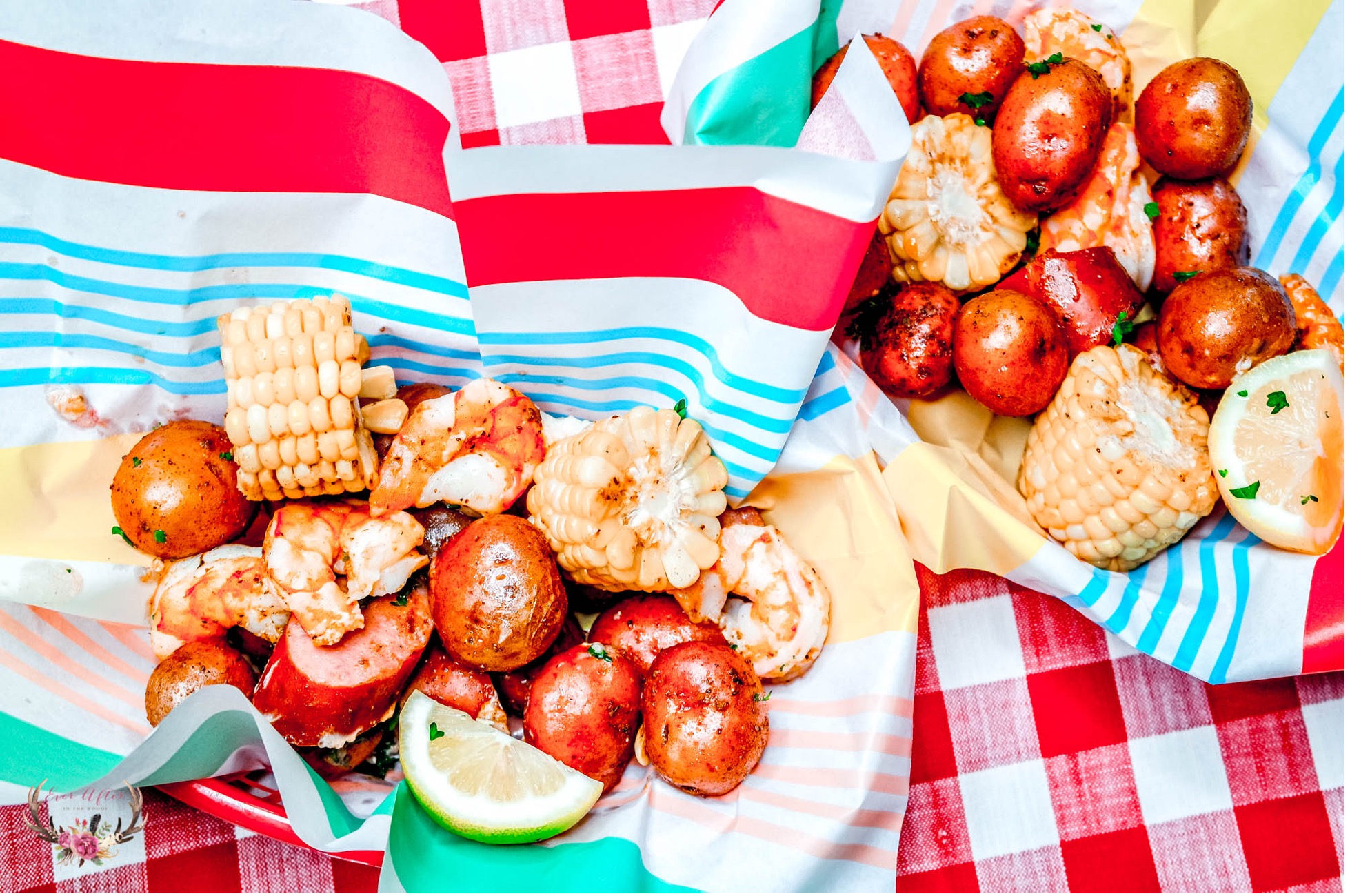 Having a great go-to recipe that your family enjoys is a real time saver as well. There is no wondering if the kids will eat the meal that you prepared, so you can just relax and enjoy.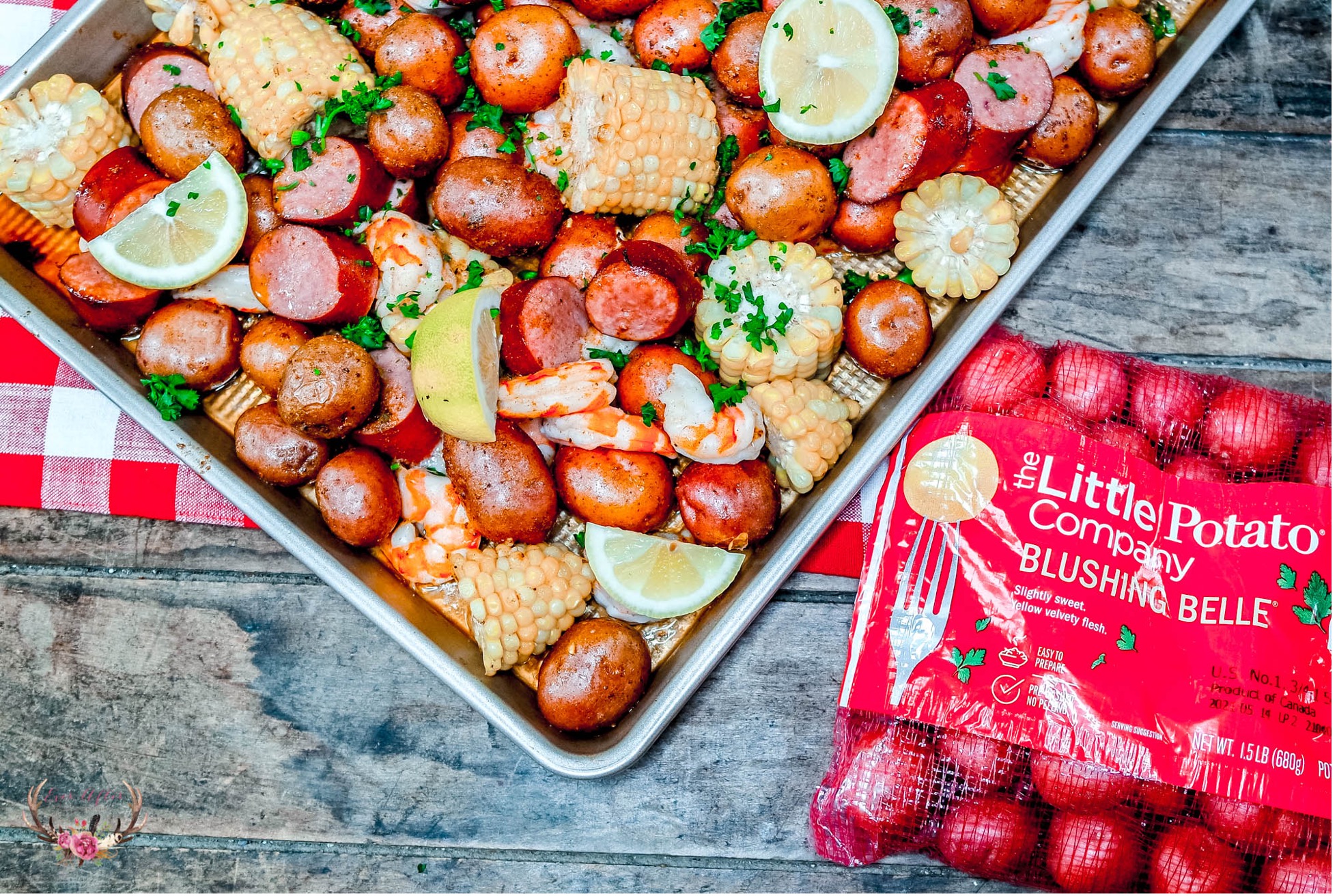 We use Little potatoes all the time because they are quick, easy and full of flavor. They are perfect for side dishes and yummy potato salad. Be sure to visit your neighborhood Walmart to buy Little potatoes today!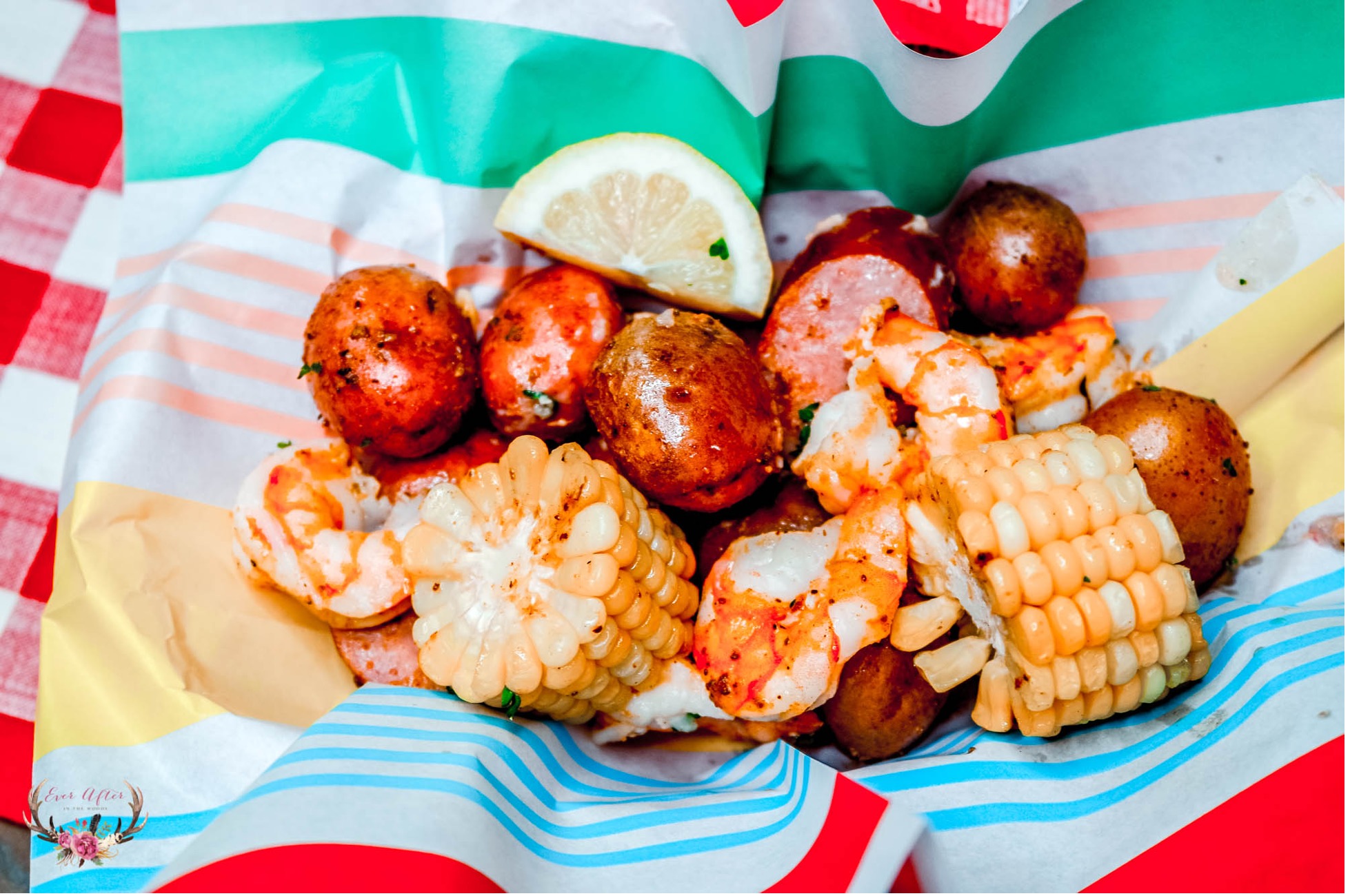 Cheers to excellent weather, great company and good food!
This is a sponsored post written by me on behalf of The Little Potato Company.