Party Dips
Easy Dip Recipes for Parties and Celebrations
Whether you're thinking of snacks to share on movie night or thinking of treats for a party or celebration, you can't go wrong with dips and cheeseballs. A platter with a taste-tempting dip or cheeseball surrounded by an assortment of crackers or fresh vegetables looks good and tastes even better. Serve it up at a snack table before a big holiday meal. Bring it as an appetizer to a potluck celebration. Or just whip it up for you and your significant other for date night.
This list of delicious dips and cheeseballs is full of variety and flavor. There are so many tasty choices here, you may find it hard to pick only one. And that's okay. When it comes to delicious dips and cheesy snacks – the more variety the better.
Personally, my idea of heaven would be a buffet table with smoked salmon dip, cheeseballs full of bacon and sausage, and some of that chipotle lime crab dip that sounds like a refreshing slice of heaven.
Which ones sound irresistible to you?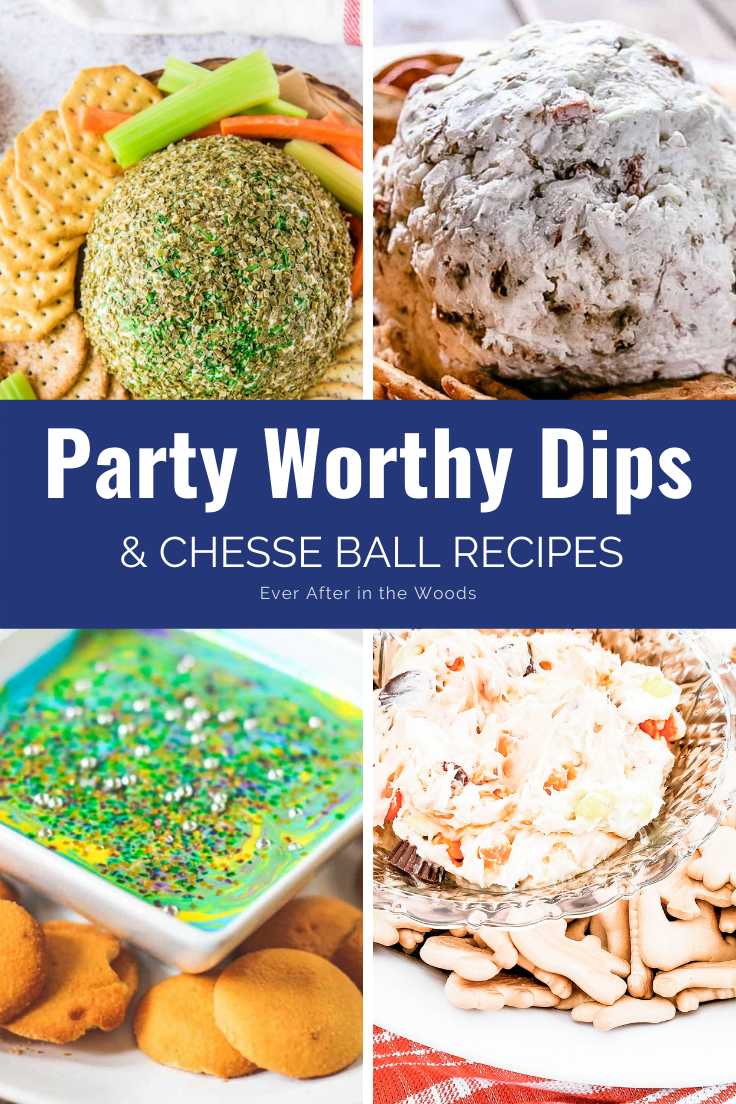 Party Dips & Cheese Ball Recipes
Simple to make and even easier to eat, the trick to off-the-charts smoked salmon dip is using fresh, high quality ingredients. Serve this crowd-pleasing dip with buttery crackers and watch your guests clamor for more!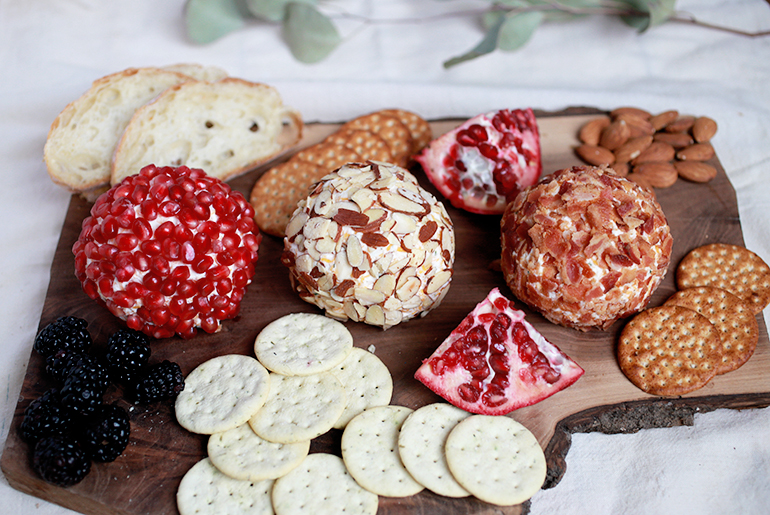 The ultimate party appetizer, this tray of deliciousness looks rustic and fun. Three different cheeseballs – sliced almond, pomegranate, and bacon – sit surrounded by a delightful selection of crackers, giving everyone all kinds of flavorful taste possibilities.
Have you ever noticed how hot dips just seem to melt in your mouth? I love cold dips, too, don't get me wrong. But even the THOUGHT of hot artichoke dip with asiago cheese makes my mouth water. Especially when Recipe Girl refers to it as "warm and gooey". This is a must-make!
These little cheeseballs are not only completely adorable on their little toothpicks, but they are an awesome choice for anyone following a low-carb way of life. While this can actually be said for most cheeseballs, the large ones are traditionally served on crackers, which are filled with carbs. Alternatively, these little cheeseballs on toothpicks require no crackers at all but deliver big on flavor!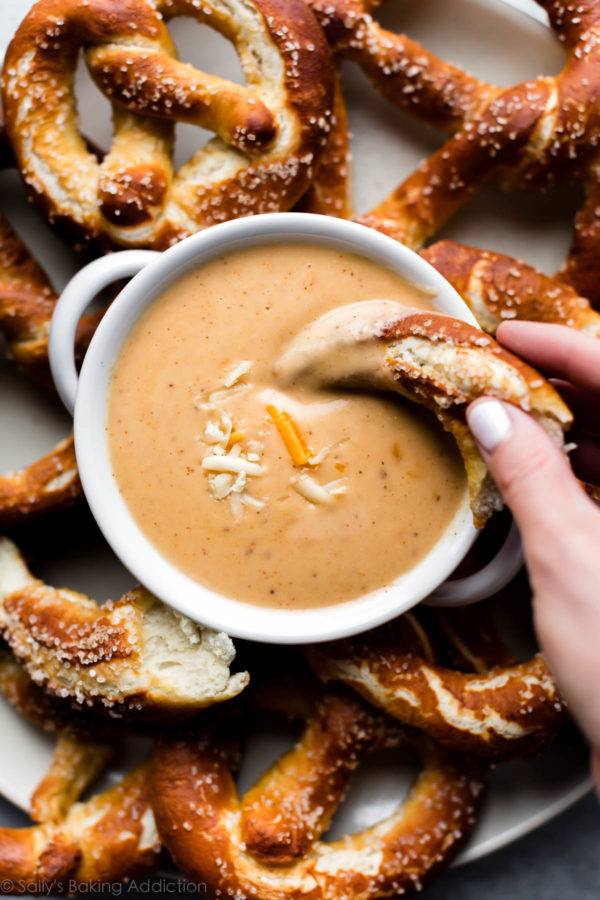 Just look at the way that beer cheese dip clings to the soft pretzel in the picture. If you tell me that you aren't even a little bit tempted to MAKE THAT IMMEDIATELY, I just don't believe you. This dip is made with beer, garlic, smoked paprika, dijon mustard, and cheddar cheese. And she even includes the recipe for those soft pretzels!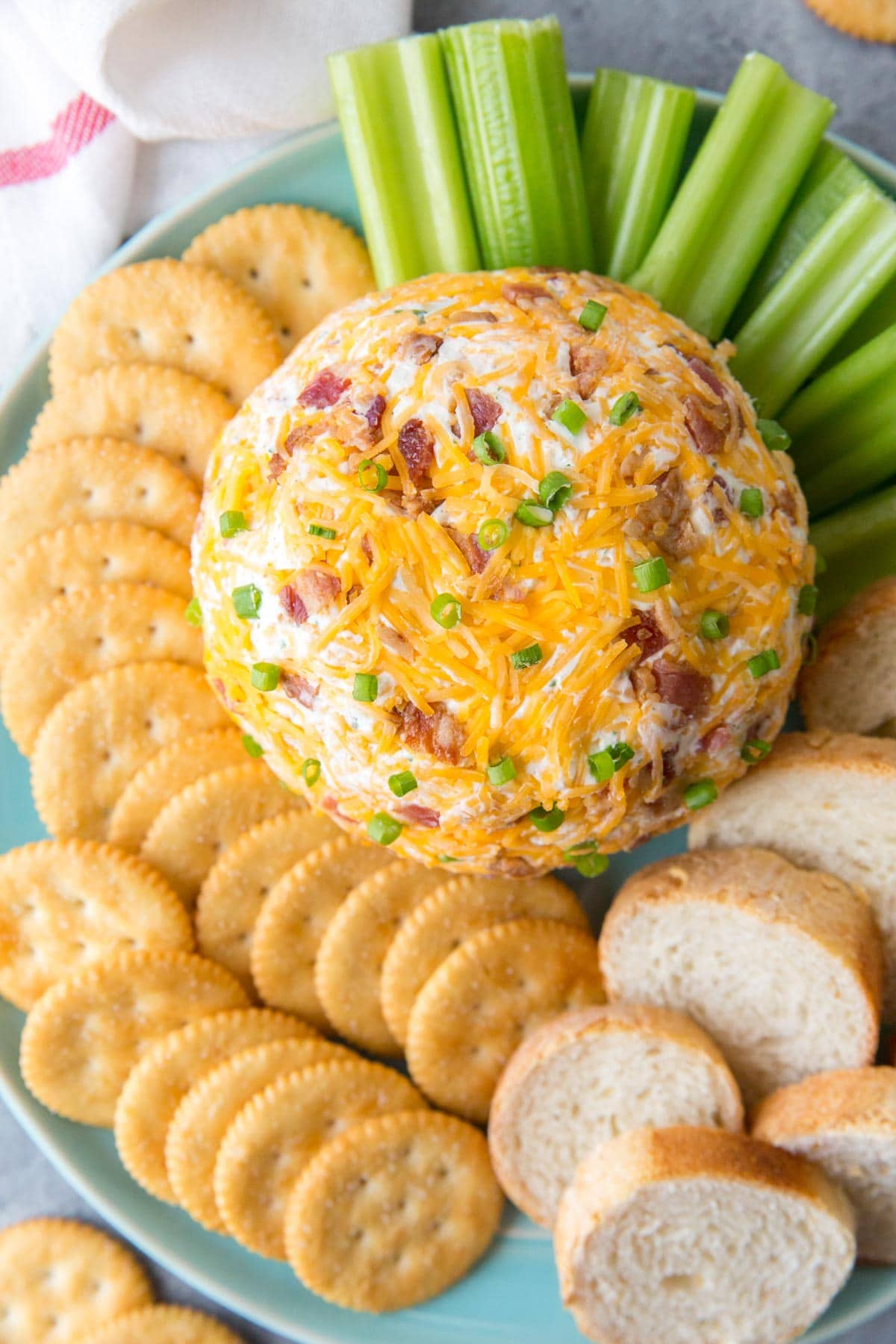 You just can't go wrong with bacon and ranch, whether you are making a salad, a sandwich, or a cheeseball. Serve this scrumptious cheeseball up with your favorite crackers or fresh veggies. After all, bacon and ranch tastes good with everything!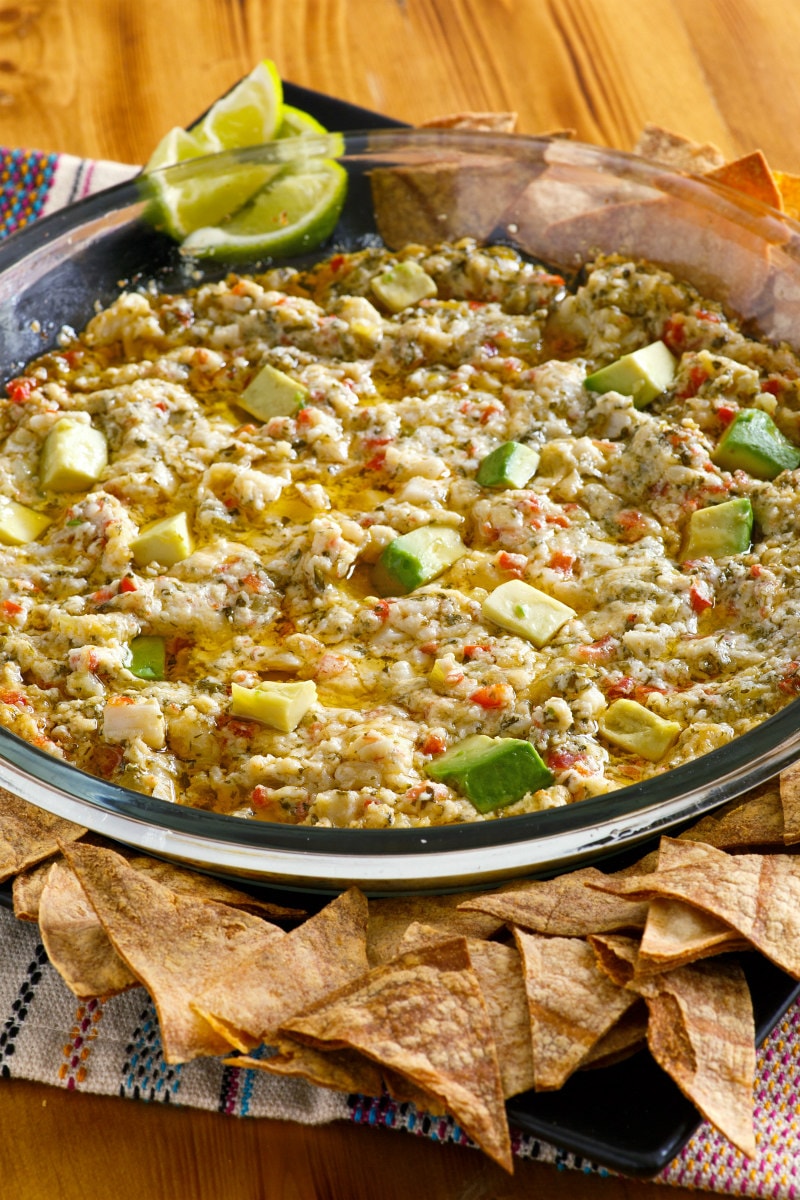 Traditional Crab Dip is already delicious. But when you add in some Chipotle and Lime, the flavor profile is completely transformed into the heavenly realms. Fresh, spicy, and amazing, you'll love this dip on your choice of crackers, chips, or fresh veggies!
This cheeseball is a happy combination of sharp cheddar, toasted almonds, crispy sage, and pomegranate seeds, delivering all the sweet and salty flavors you could want. You need to serve this one with your very favorite crackers for a snack no one can resist.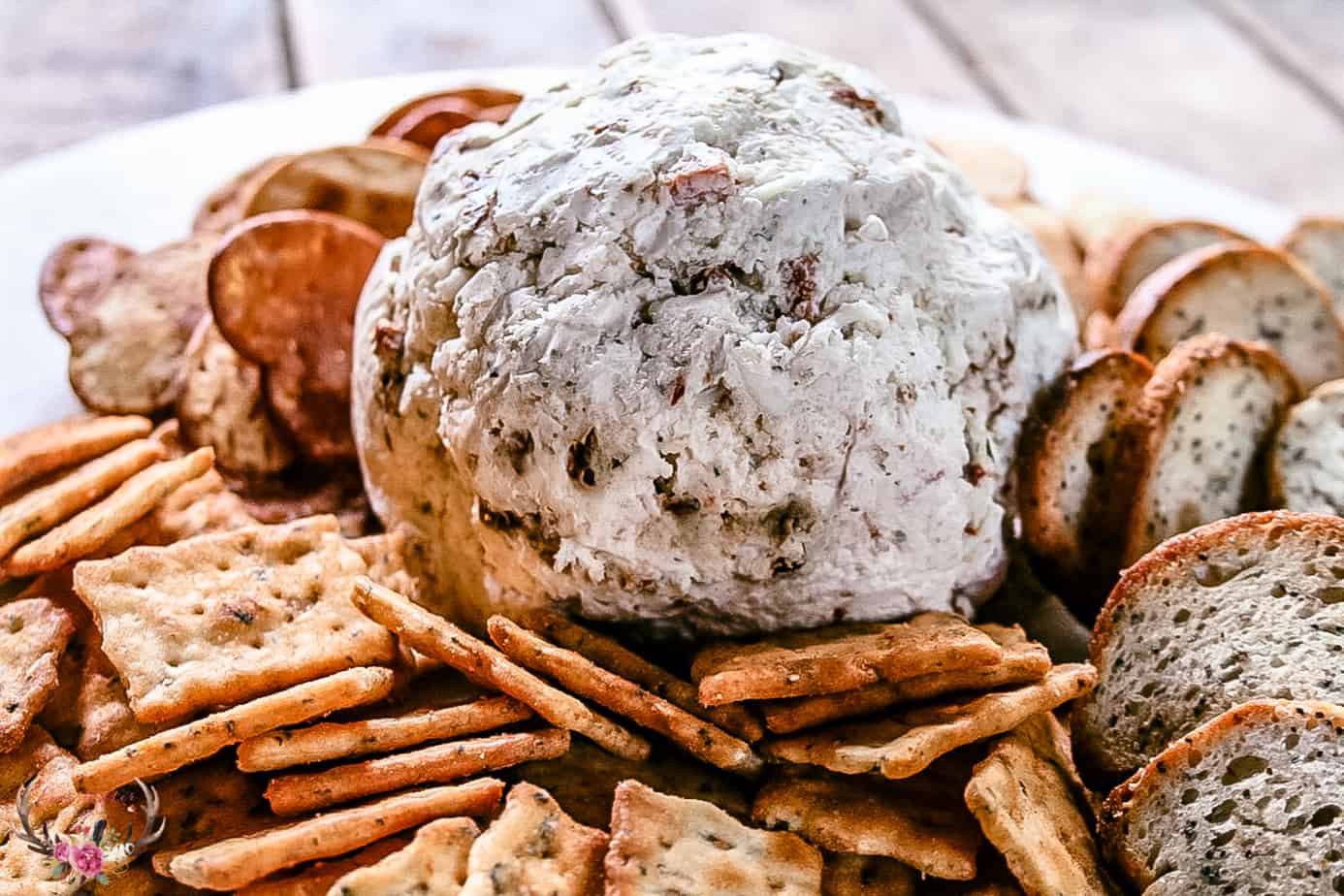 If you love pizza, you'll be thrilled to know that you can have it in dip form, too. You'll get all the cheese, spices, tomato notes, and pepperoni you could ever want, and use it to top chips, veggies, or crackers. This might just become your new favorite way to eat pizza!
Most of the time, cheeseballs are associated with savory and salty flavors. But this cheeseball will show you that they can have their sweet side, too. Fluffy, creamy, and sweetened with powdered sugar and marshmallow, this cheeseball is also rich with chocolate flavor. Serve it on graham crackers or your favorite cookies and stand back. This S'mores cheeseball could possibly create a stampede!
This Hissy Fit dip has a pretty funny name, but no one will have a hissy fit when they taste it. This delightful combination of sausage, sour cream, cheese, and more is completely scrumptious, especially on your favorite crackers and chips!
Even if you aren't a fan of blue cheese, when you taste it combined with bacon and scallions, it will make a believer out of you! This tasty cheeseball is great paired with crackers, chips, or fresh vegetables!
Do you like spinach dip? If so, just imagine how delicious it would be with some bacon and garlic added in there. This dip sounds so good, it makes my mouth water just thinking about it!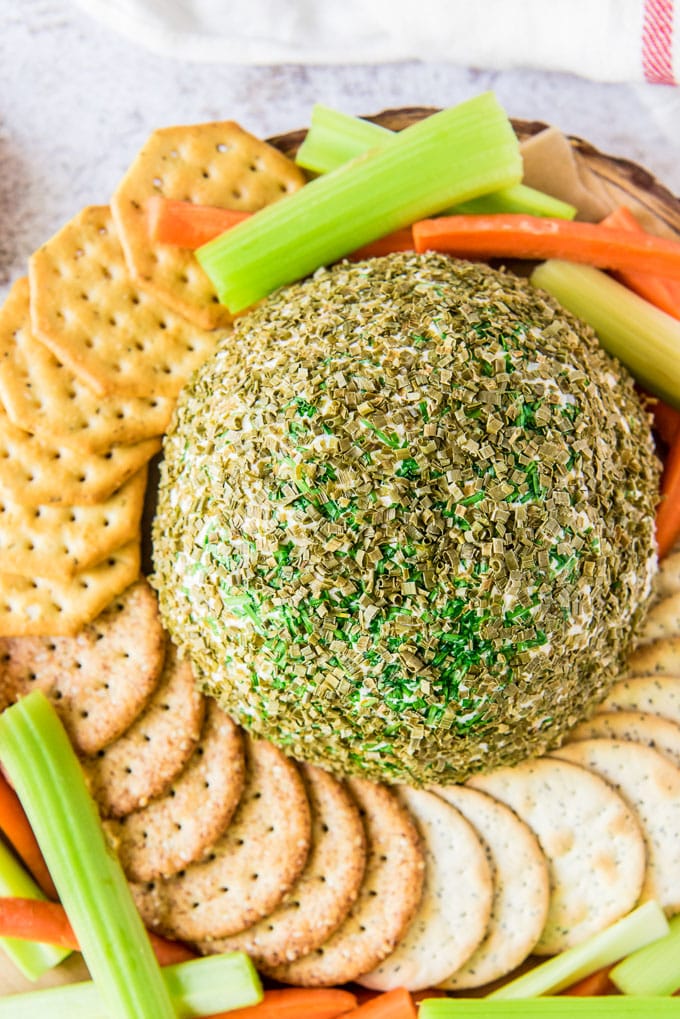 Despite the wide variety of intriguing dips and cheeseballs in the world, sometimes you just want to go with the classics. This Crab Dip Cheeseball is a wonderful way to enjoy that amazing crab dip flavor in a new form. Talk about a win win!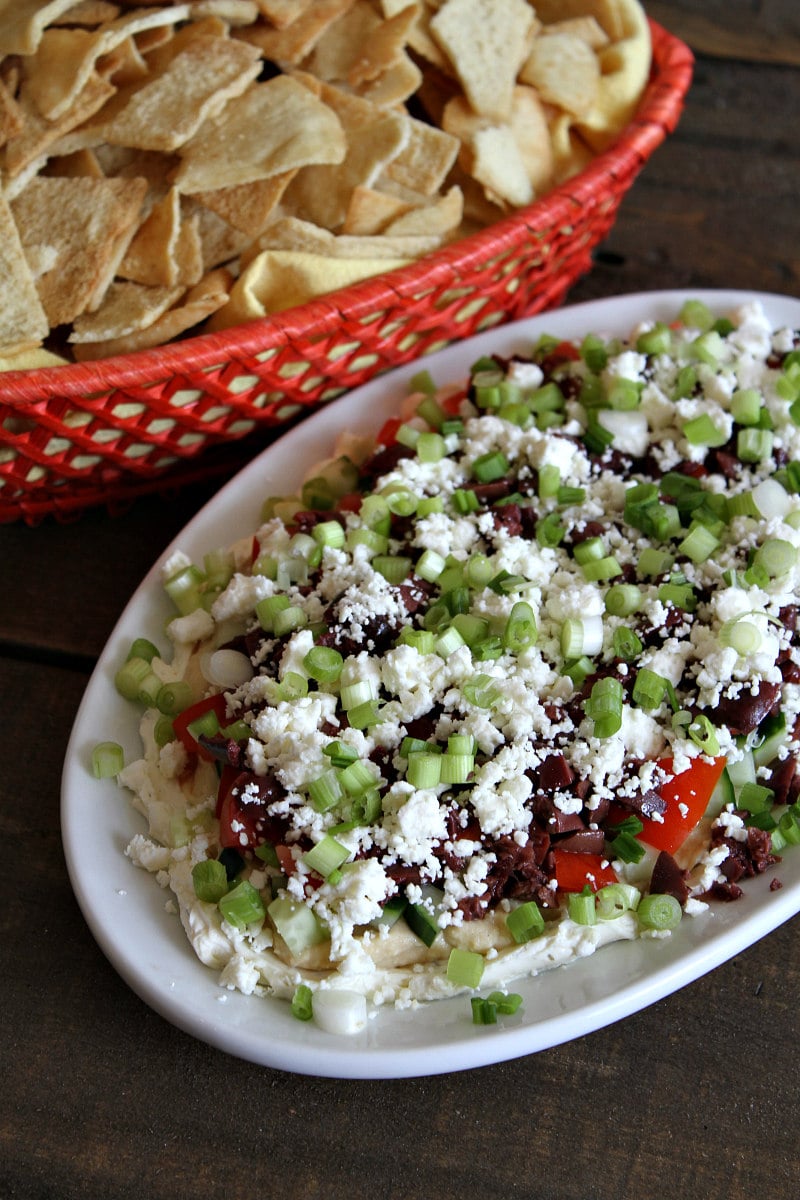 Seven-layer dip is all the rage, but how about trying it Greek style? This tempting dip is made with hummus, tomato, olives, feta cheese, and more, giving you all the flavor it a greek salad but creamy and ready for your favorite crackers. Serve with crispy slices of pita bread to make it extra special!