There is nothing better than a frozen treat on a hot summer day. These blueberry ice pops are a healthy way to stay cool in the summer heat.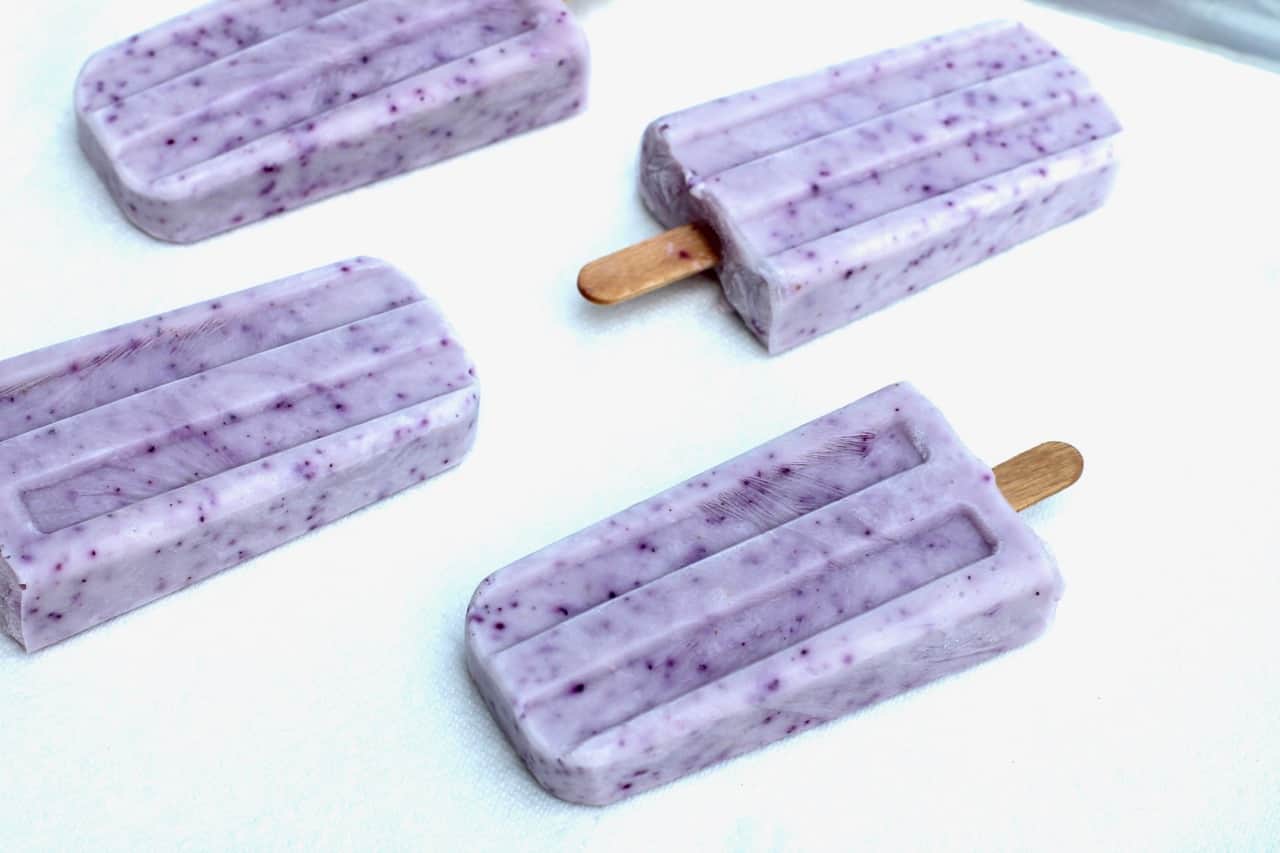 Blueberry Almond Milk Ice Pops
My kids love to have ice cream and ice pops every day during the summer but lets face it all of that sugar is not good for them. I wanted to be able to offer them ice pops that are made with real fruit that is in season.
We have a beautiful Farmer's Market that takes place every Sunday by our home and it is one of our favorite activities. There is nothing better than home grown fruits and vegetables. Plus we are supporting local farmers. There really is nothing better than wandering the Farmer's Market on a beautiful Sunday morning to appreciate the summer months. I love to see what they have each week!
Blueberry Ice Pops
Ingredients
2 cups almond milk, unsweetened
1 cup fresh blueberries
1 tsp almond extract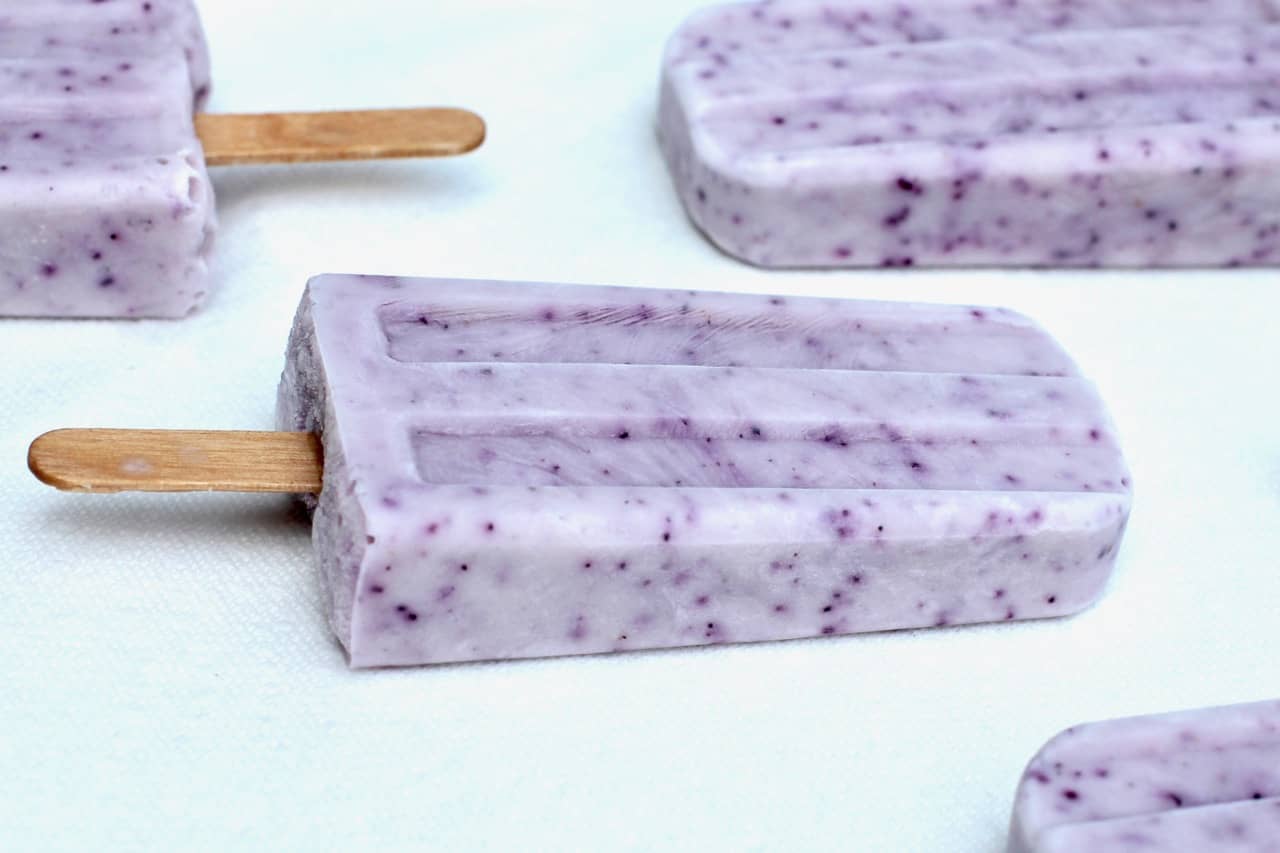 Directions
Combine all ingredients in blender and mix until completely combined.
Pour into ice pop mold.
Freeze for at least 3 hours.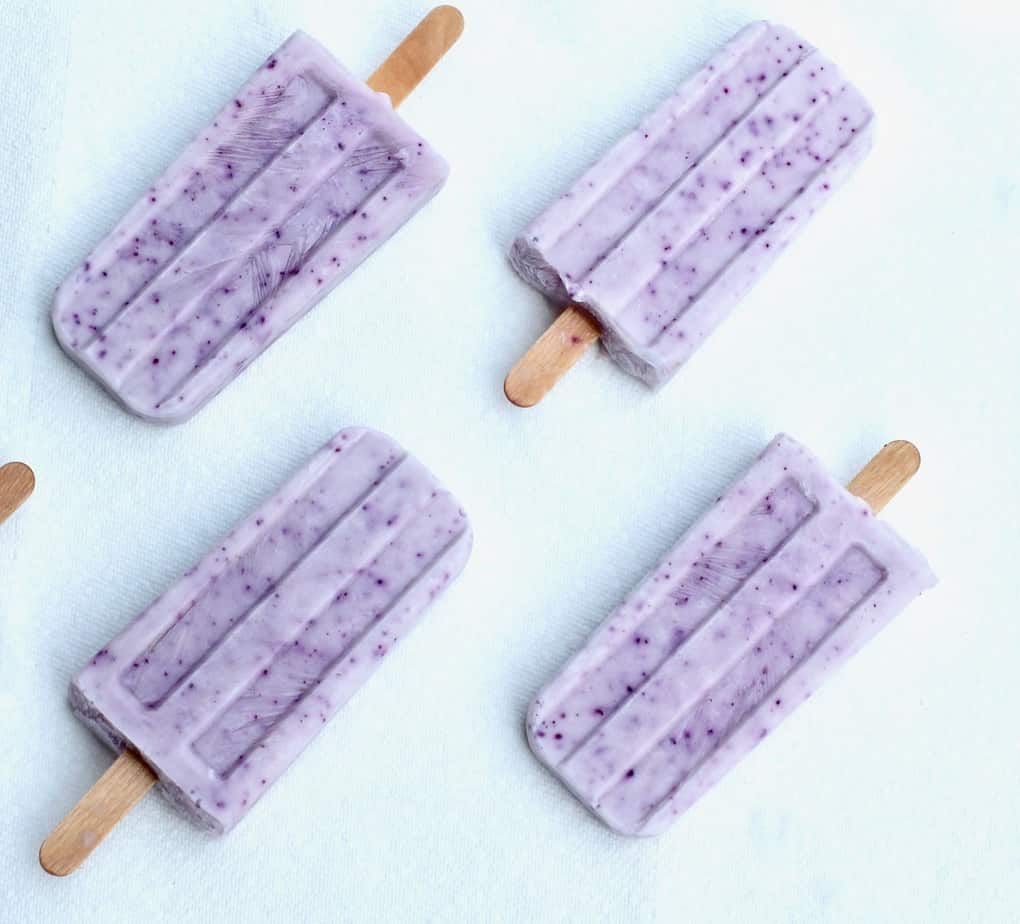 This recipe is so simple and there is no added sugar so you can feel good giving it to your children or even enjoy one yourself this summer. I used blueberries for this recipe but you can easily swap out for your favorite variety– raspberry, strawberry, cherries and more. You can also use watermelon for Watermelon Popsicles!
My ice pop molds certainly gets a work out during the summer months but I wouldn't have it any other way! This is a great dessert that you do not have to turn on the oven for!