These moist and delicious Cheese Cake Jam Filled Thumbprint Cookies will be on your Christmas cookie baking list every year- trust me- these are phenomenal.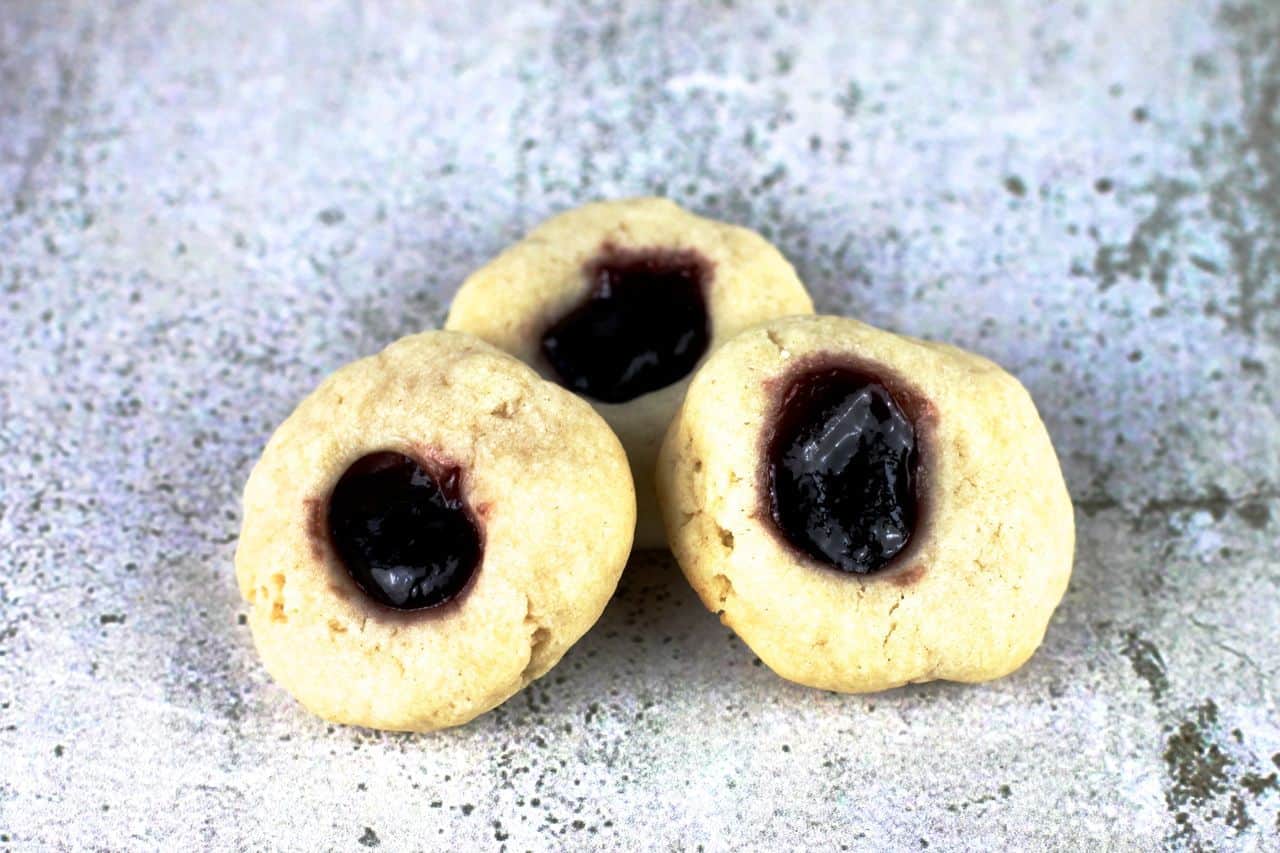 Cheese Cake Jam Filled Thumbprint Cookies
My husband LOVES jam filled thumbprint cookies and I have my regular recipe that I make on the blog too. But these— these beauties are delicious with the right texture and creaminess of a cheesecake and just a few ingredients make for a delicious cookie. I made two batches of these beauties and filled them with a raspberry seedless jam.
You can use any type of jelly or jam that you like- even a cherry preserve would be delicious in the center of these cookies. I love how soft and chewy the cookie is plus it has the perfect bite that the cream cheese gives it!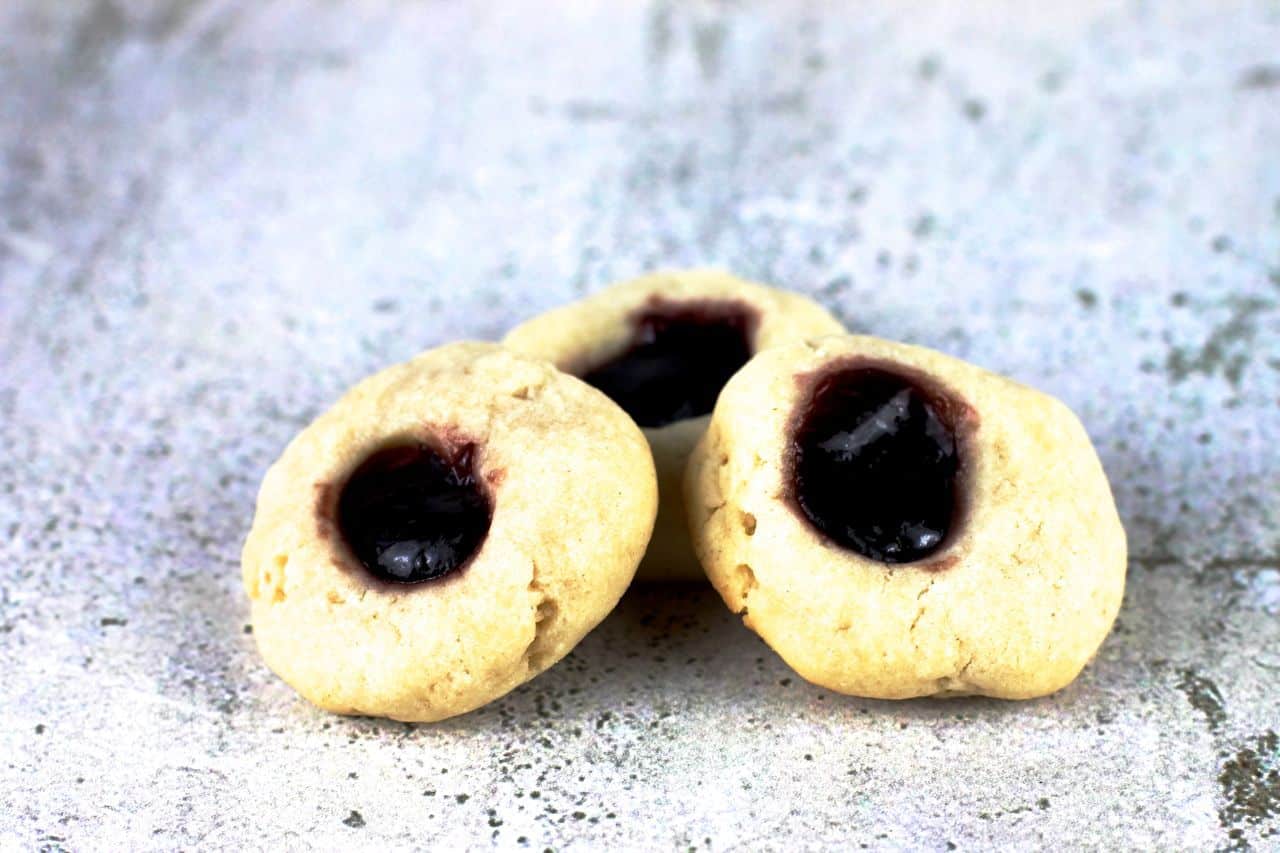 Cheese Cake Jam Filled Thumbprint Cookies
INGREDIENTS
8 oz cream cheese, room temperature
2 sticks unsalted butter (16 TBSP) room temperature
1-1/4 cup sugar
1 tsp salt
2 tsp vanilla extract
2-1/4 cup flour
1/2 seedless red raspberry jam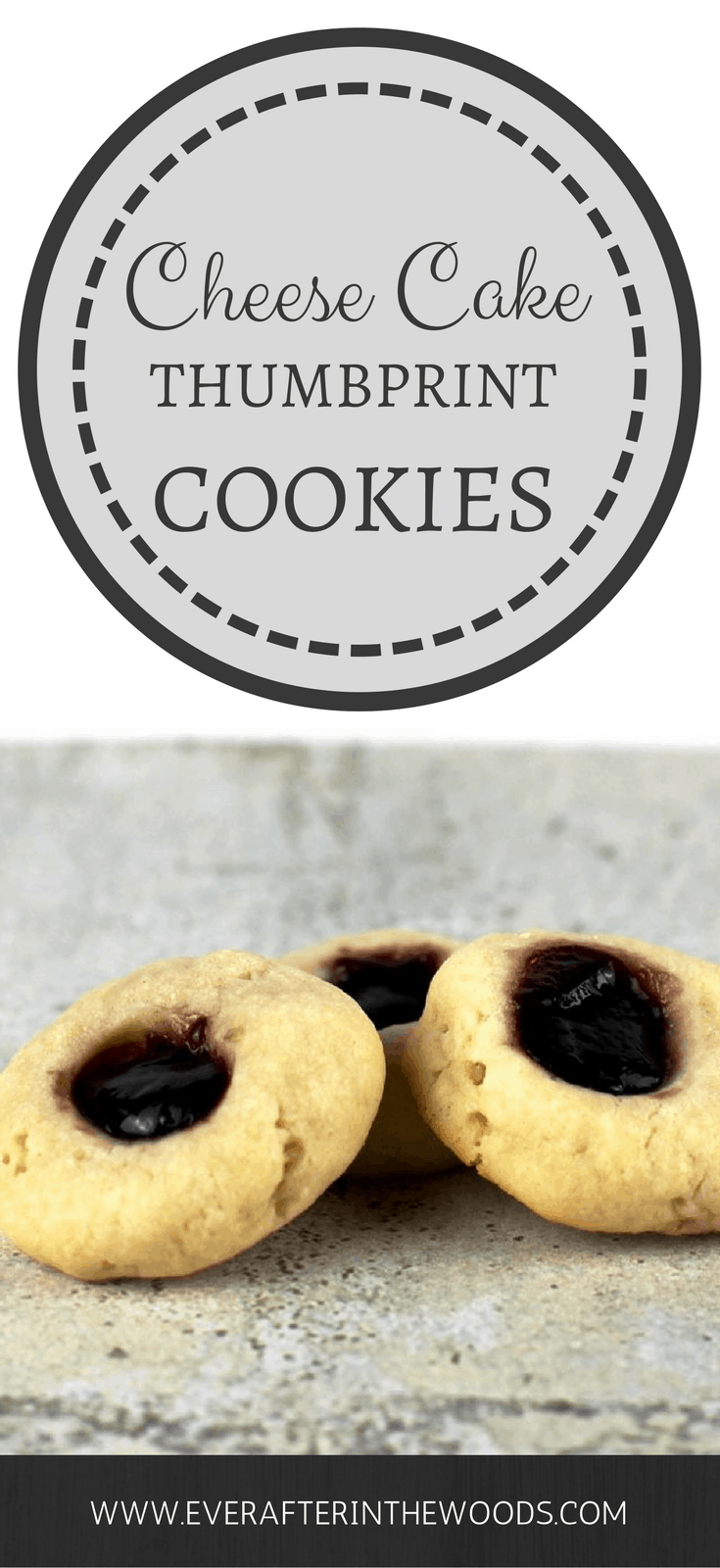 DIRECTIONS
In an electric mixer with the paddle attachment, beat the cream cheese and butter until light and fluffy. Scrape down the sides of a bowl.
Add the sugar and combine.
Add the salt and vanilla and mix well.
Gradually add the flour and mix until combined.
The dough will be sticky. Form into a ball and cover with plastic wrap and refrigerate for two hours.
Preheat oven to 375.
Line baking sheet with silicone mats.
Roll 1 TBSP of dough into a ball and place them on the prepared baking sheets. Using your thumb, make a slight imprint and fill each indentation with 1/2 tsp jam.
Bake in the oven for 12-14 minutes or until just lightly browned.
Cool on baking sheets for at least 30 minutes before transferring to a rack to cool completely.
** Makes approximately 36 cookies **
There you have it my recipe for Cheese Cake Jam Filled Thumbprint Cookies. These really are a delicious variation of your standard thumbprint cookie. Give them a  try today!
Happy Baking!