An easy dessert recipe for Valentine's Day with these layered Jello cups. These would make the perfect sweet dessert for couples and kids alike.
Easy Valentine's Day Jello Recipe
One of my most popular jello recipes is my Sea glass Layered Jello bars and I wanted to create something similar for Valentine's Day. You can easily change this jello layered dessert for different occasions by simply swapping out the colors of jello.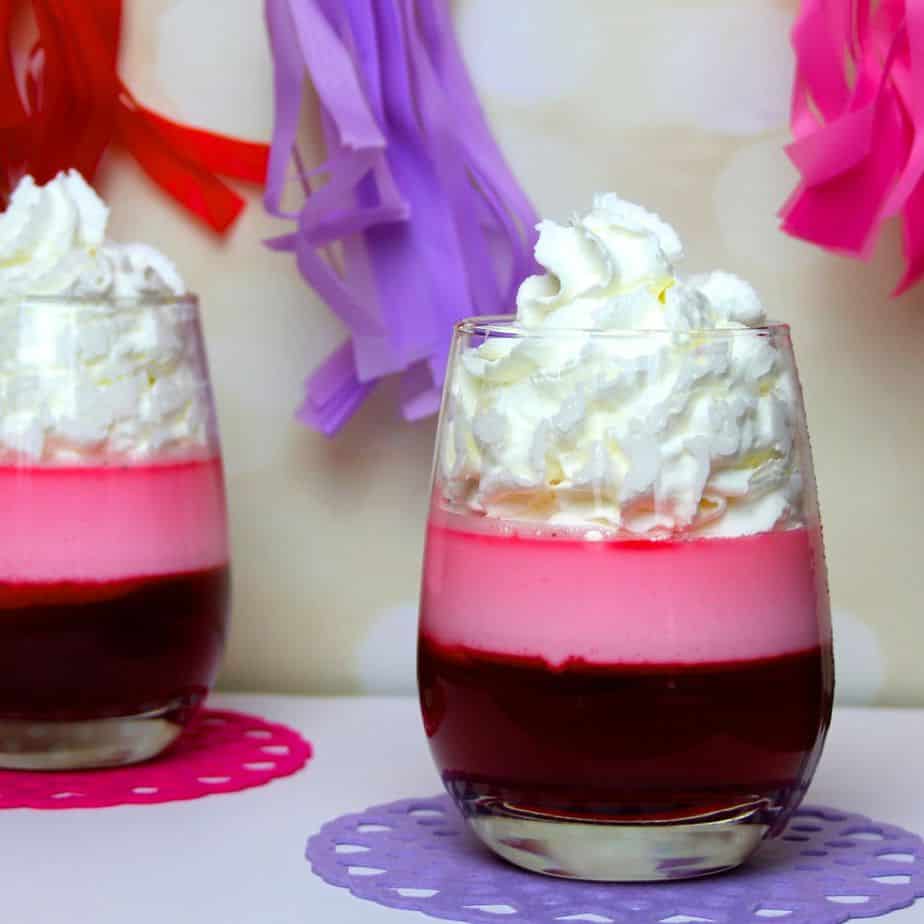 These would be the perfect individual dessert for kids' birthday parties, brunches and even classroom parties. You can easily make my jello layered cups in plastic cups.

Easy Jello Dessert Recipe for Valentines Day
Makes 4 – you could probably stretch it to 5 cups, depending on the layers
Ingredients
1 pkg cherry jello
1 15 oz can sweetened condensed milk
2 drops red food coloring
1 pkg powdered gelatin.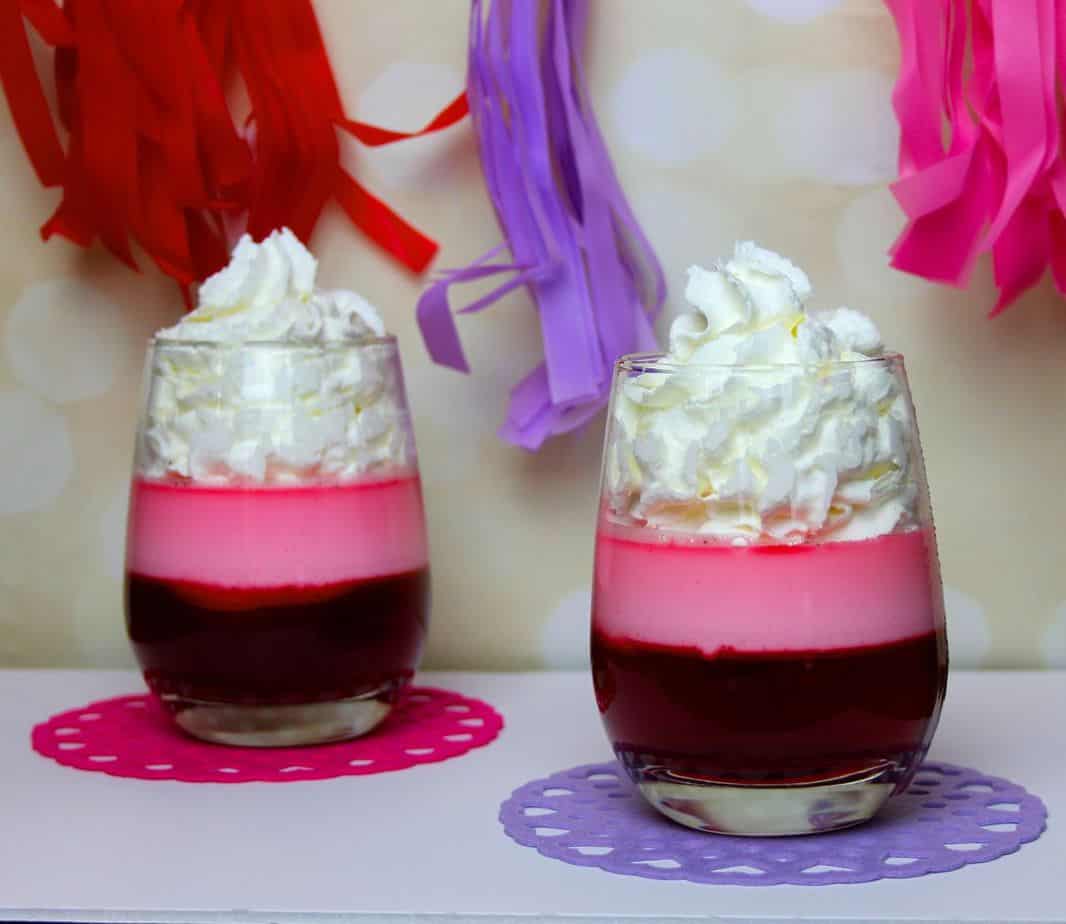 Directions
Pour cherry jello in bowl and dissolve in 1 cup boiling water. Add ½ cup cold water and mix to combine.
Divide this cherry jello equally to the four cups.
Refrigerate for at least 3 hours until this layer is set.
In a separate bowl, dissolve gelatin with the sweetened condensed milk.
Add 1/2 cup boiling water to the milk mixture. **** BE SURE TO temper the milk mixture by adding a little bit and stirring vigorously to combine **** see note below.
Continue to add the rest of the water to the milk mixture, stirring constantly.
Add food coloring and combine.
Pour onto the first layer of jello.
Refrigerate for at least 3 hours.
Top with whipped cream
This recipe is easy but definitely takes a little bit of time. Be sure to take your time with the sweetened condensed milk layer – or else it will curdle. If you just take your time and add a little of the hot water at a time while stirring, your layer will be perfect.
We love to serve layered jello desserts at many of our parties and celebrations and this one is an easy two layer dessert. Try yours today. Have a look at these Sea Glass Jell-O layered bars too!