Christmas dessert charcuterie board
How to assemble a dessert charcuterie board
Christmas candy charcuterie board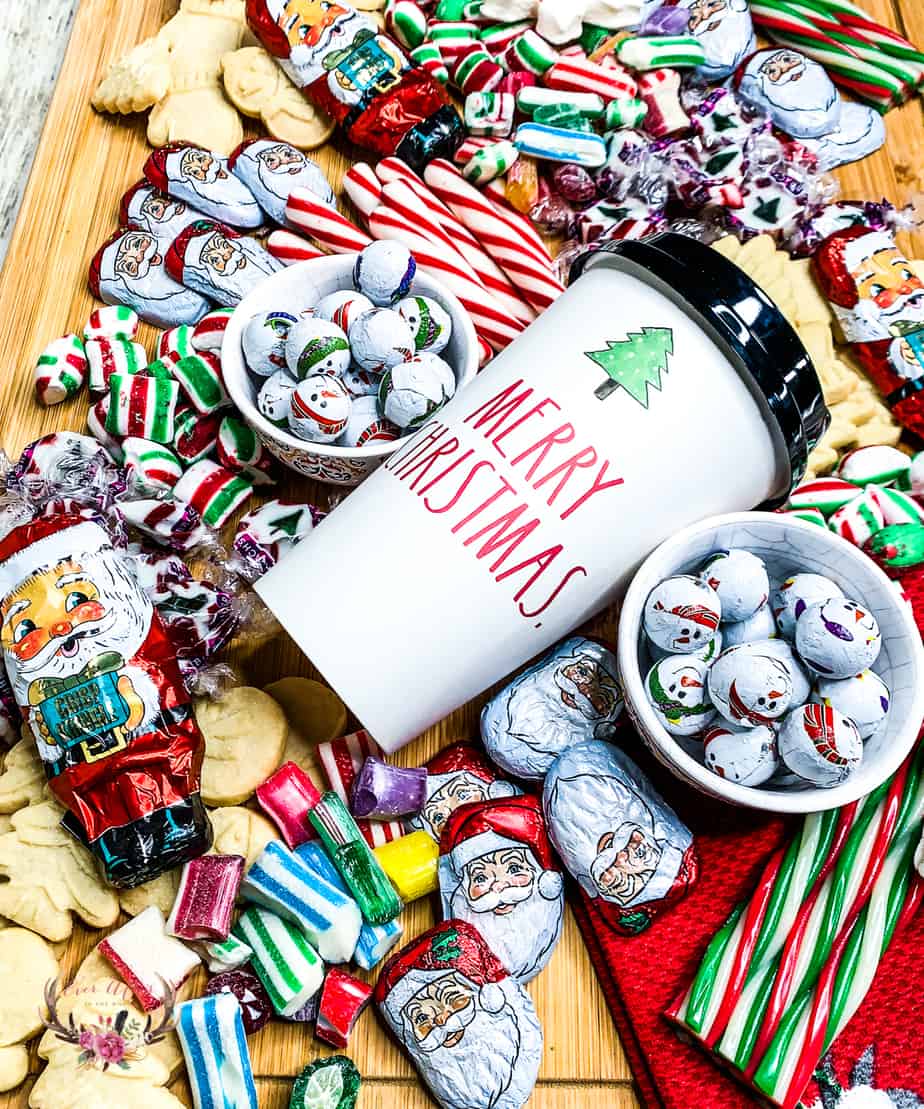 The holidays are fast approaching and I love seeing these fabulous charcuterie boards that everyone s making these days. This Christmas Candy dessert board is perfect for a gingerbread house party or even a movie viewing.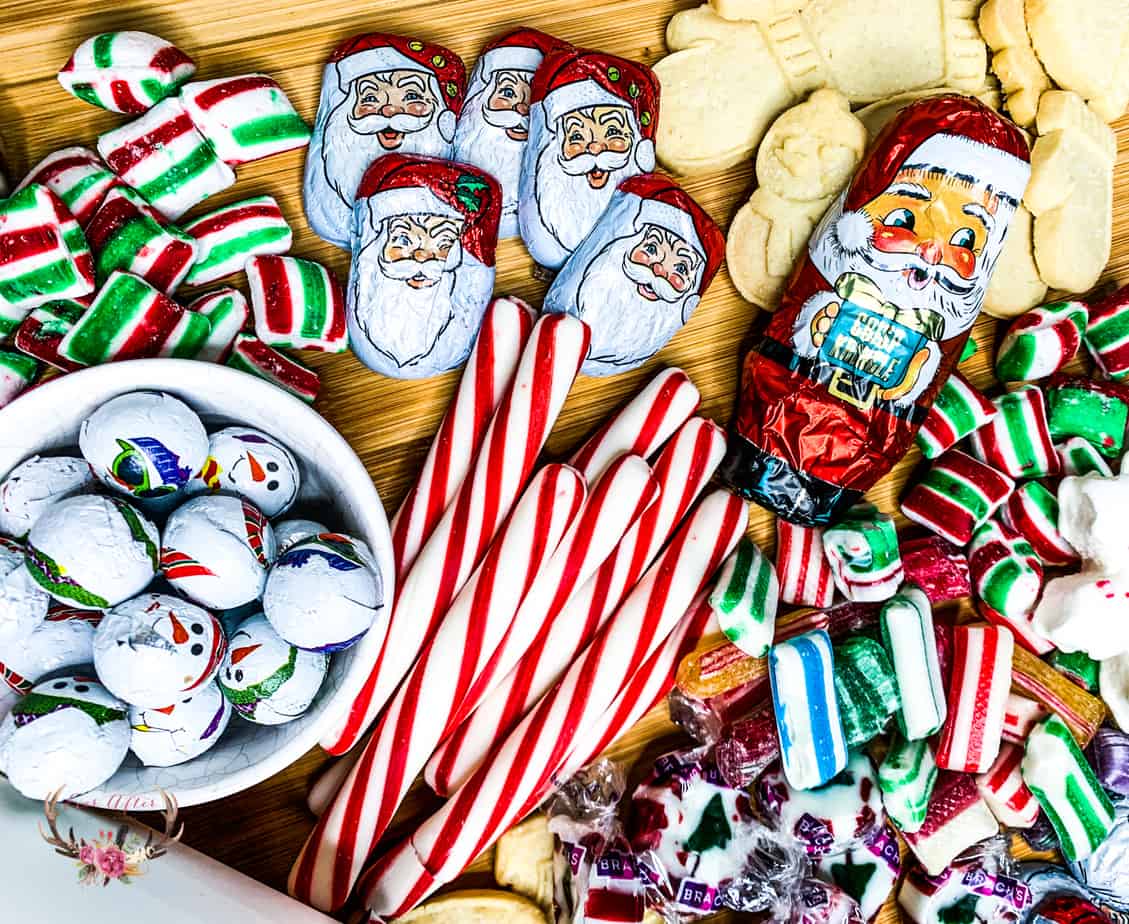 Does this dessert charcuterie board scream Elf or what?
There is really no right or wrong way to set up a charcuterie board. Simply compile all of the candy and sweets you would like to use and then place them in groups.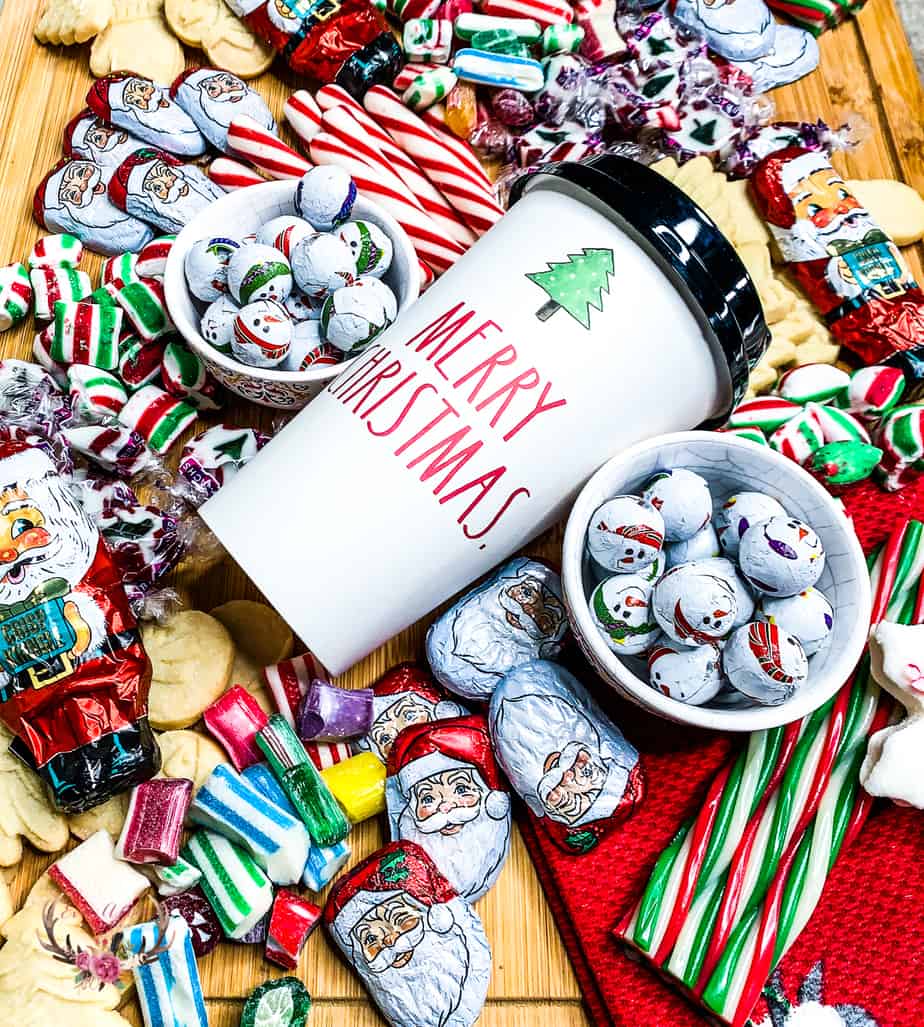 I used a large cutting board that I have but you could use any size platter that works for you and your family. Another cute idea would be to arrange on a lazy Susan so that you can spin your treats!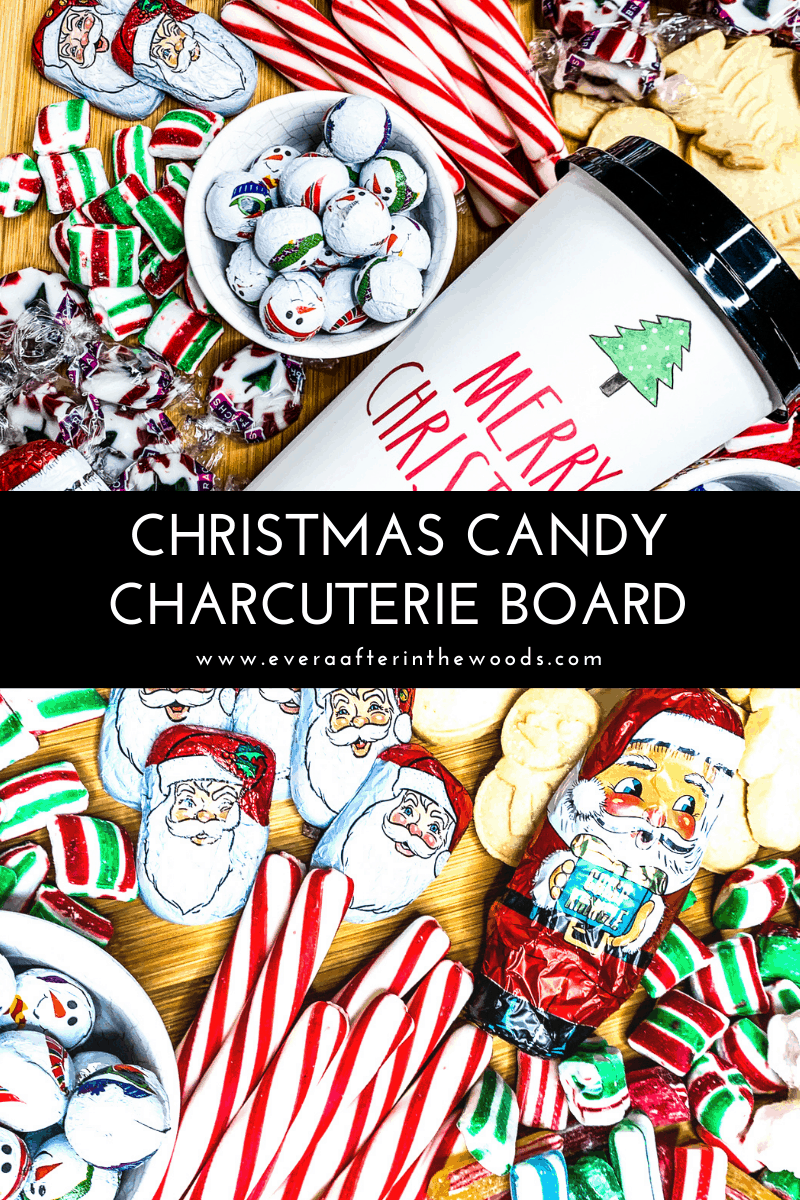 Christmas candy charcuterie board
We used cookies, chocolates, and gummy candies and we put hem in odd piles, because I think when they are arranged they visually look more interesting. You can easily set up these boards with any theme. Hot chocolate charcuterie, gingerbread house charcuterie, or even your favorite movies …. a Frozen themed charcuterie board- yes, please!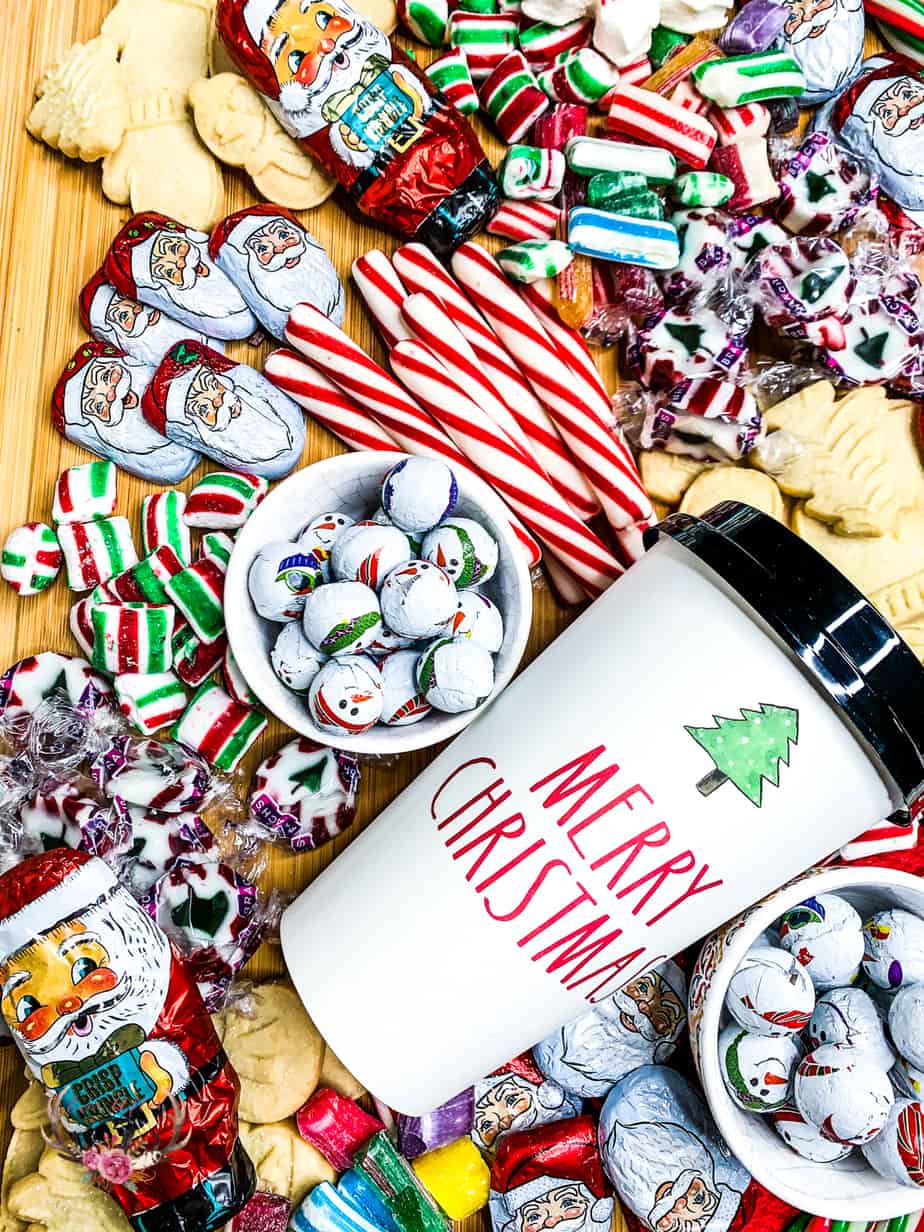 This really is a fun and simple way to make something special. This could also be a good way to use the items that you have in your pantry too.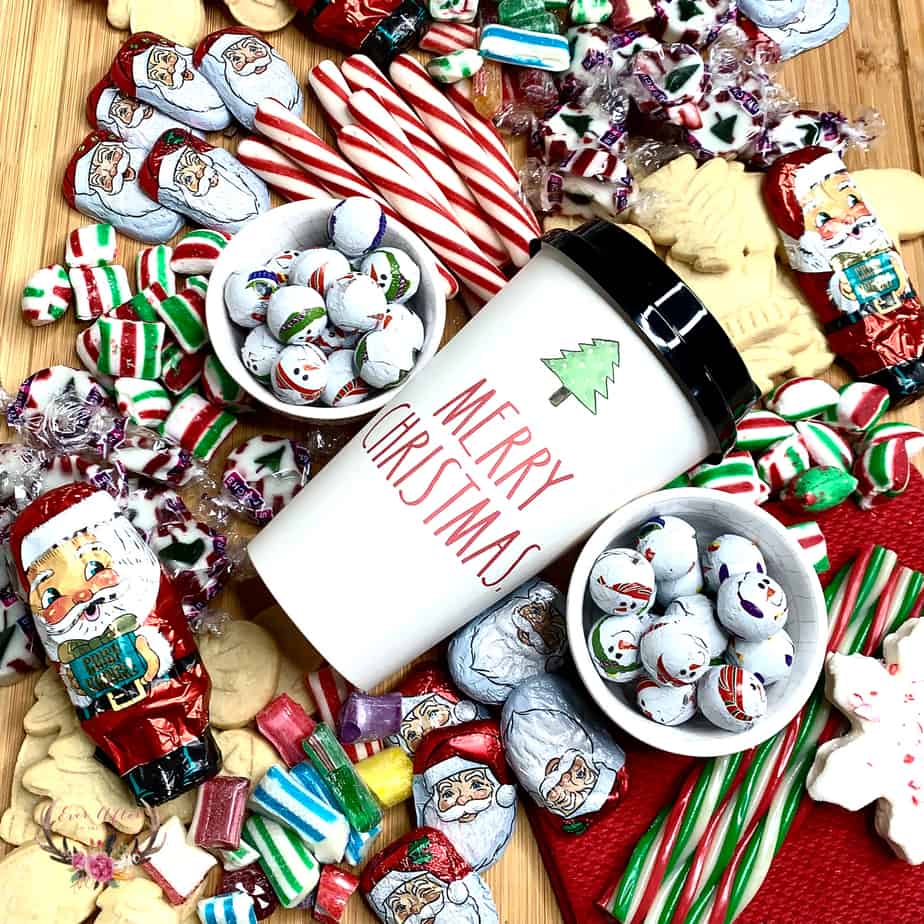 Merry Christmas and Happy Holidays!
If you liked this recipe, have a look at some of our other Christmas Cookies recipes too: