Christmas cupcakes are a must bake every holiday season. Here are a few ideas for Christmas Cupcake Decorations that you will want to have in your wheel house.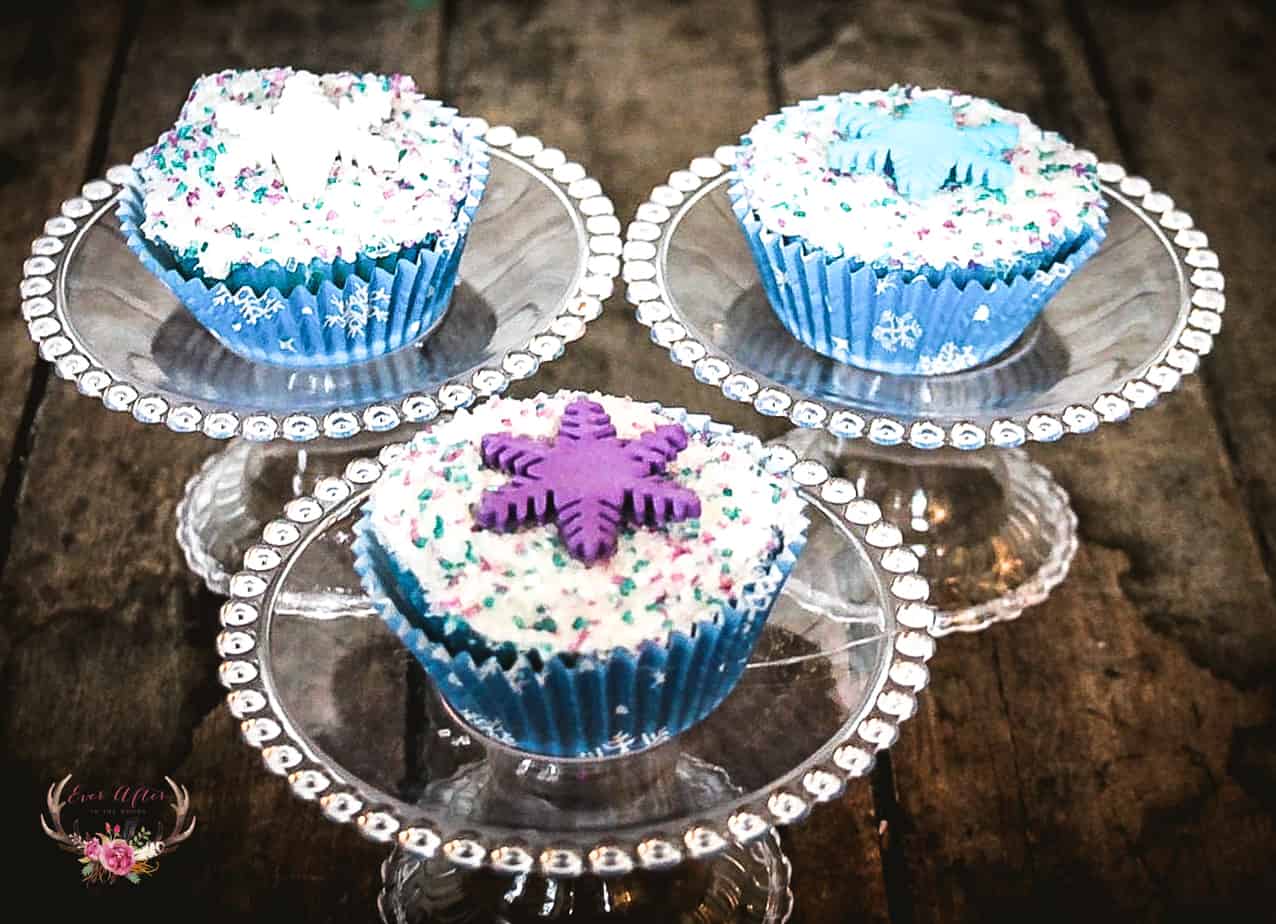 Christmas Cupcake Topper Ideas
Decorating cupcakes for Christmas does not have to be hard or time consuming. I have put together a few Christmas ideas for you to decorate those cupcakes or even sugar cookies.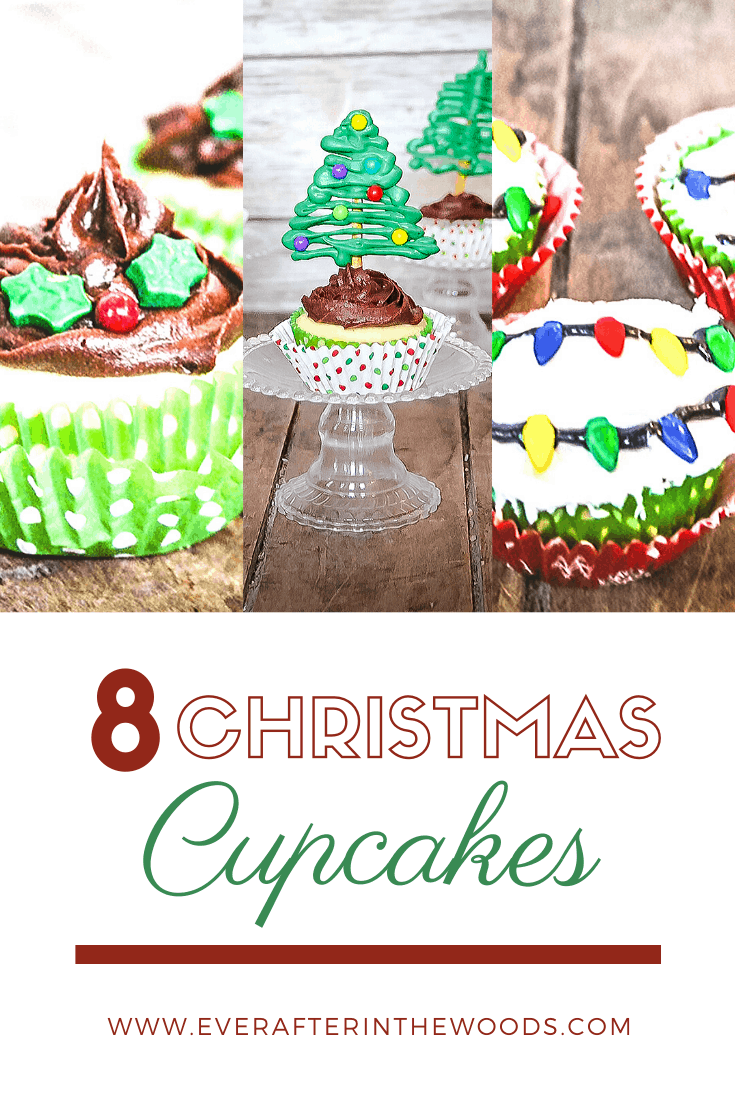 Christmas Cupcakes Ideas

Snowflake Christmas Cupcake –
This cupcake topper is actually from a set I found at Walmart with sprinkles and edible snowflake candy. First dip the iced cupcake into the sanding sugar. Place a snowflake into the center of each. This cupcake would also be great fr a Disney Frozen 2 birthday party or winter school treats.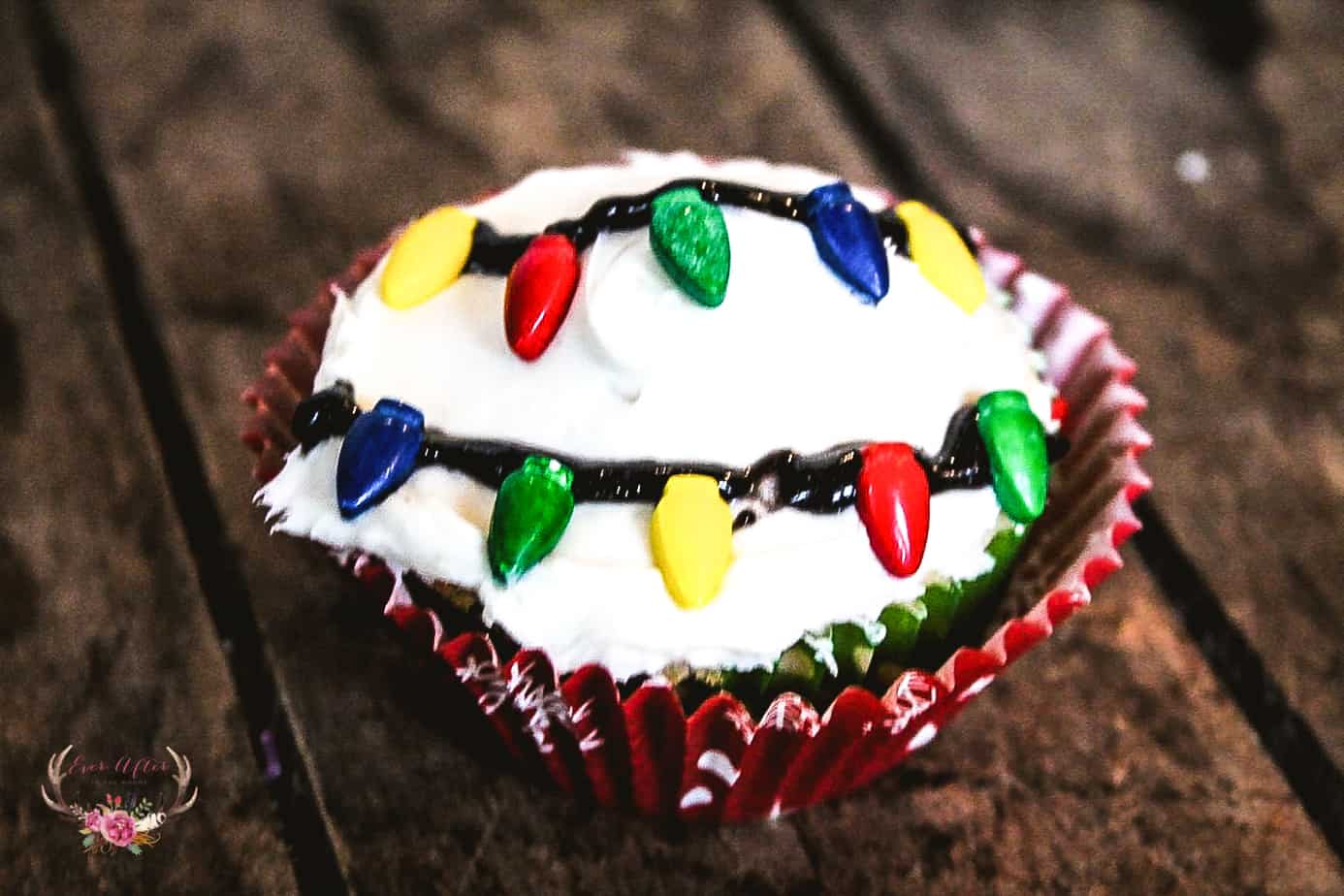 Christmas Lights Cupcake . –
These are edible candy pieces from Wilton that are in the shape of retro colored lights. Pipe black icing in two rows on the top of each cupcake. Attach the lights evenly spaced down the row. These cupcakes would be a great addition to a Stranger Things birthday party as well.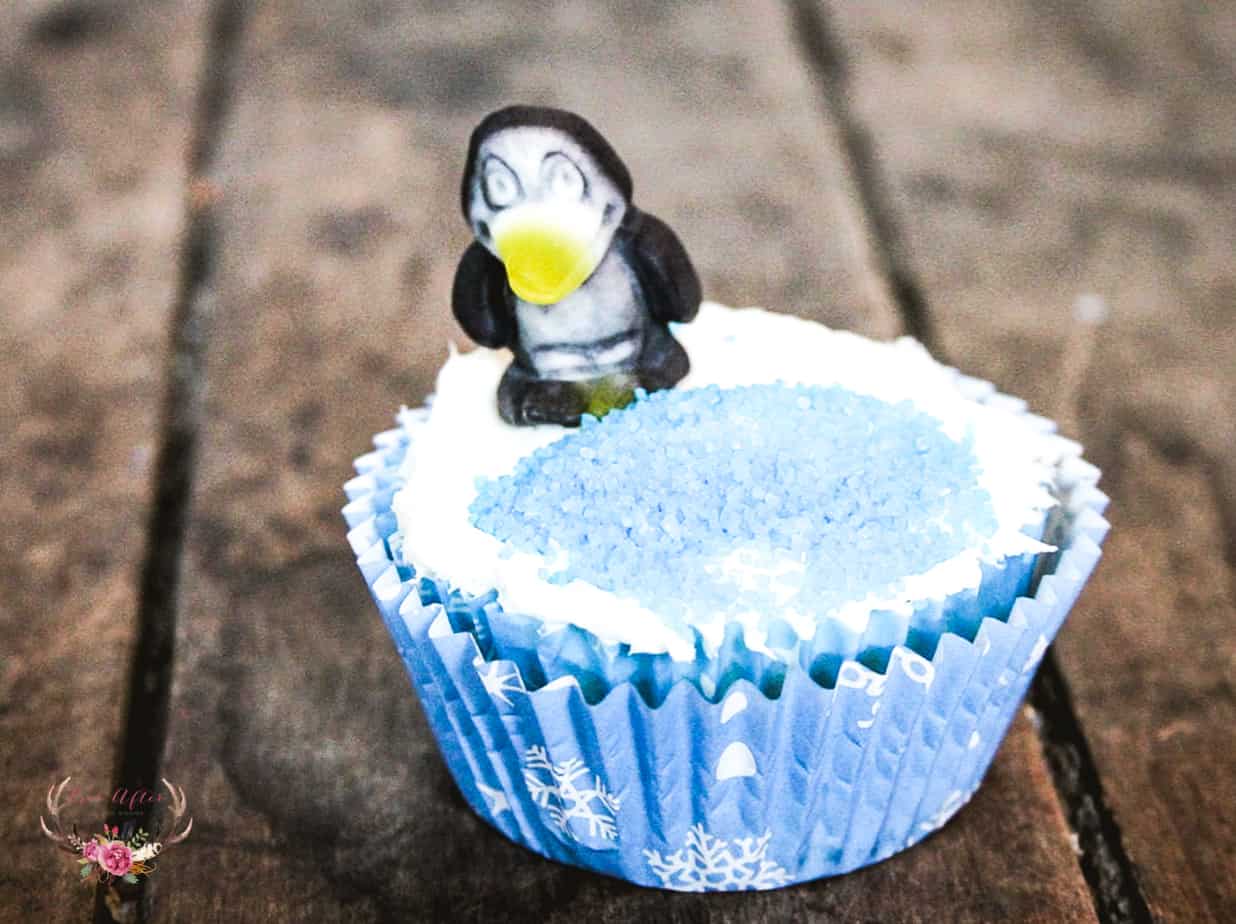 Penguin Cupcake topper –
We used a gummy penguin as the star of this topper. Add in blue sanding sugar to mimic a frozen pond or water. These are just too cute and are great for a winter theme school party as well.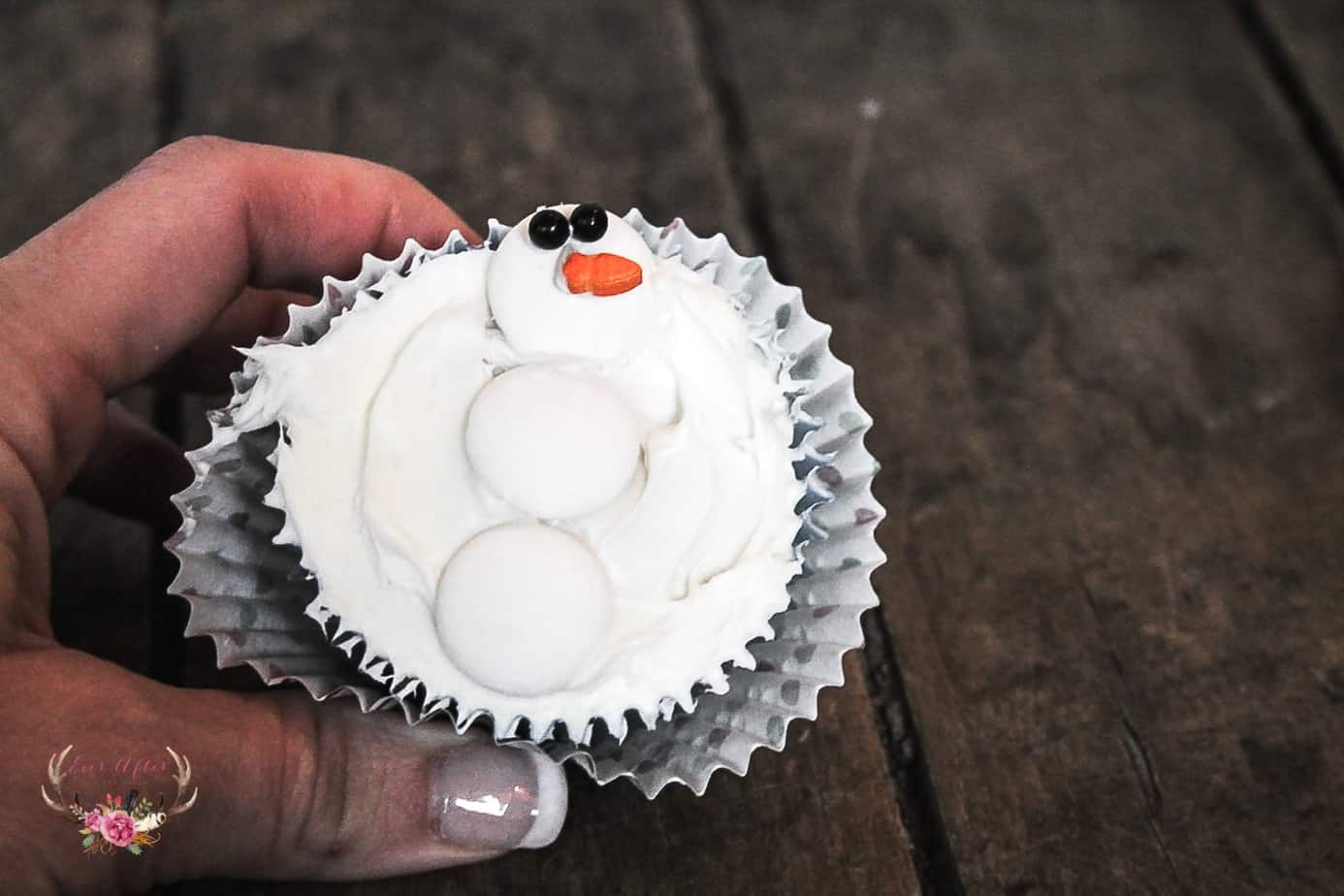 Snowman Cupcake Topper –
Easy snowman cupcakes by using small black round sprinkles, candy eyes and carrot sprinkle for nose. We created one with just the snowman head and the other with a full body using white chocolate melting wafers. This could also be for Frosty the Snowman and Olaf too.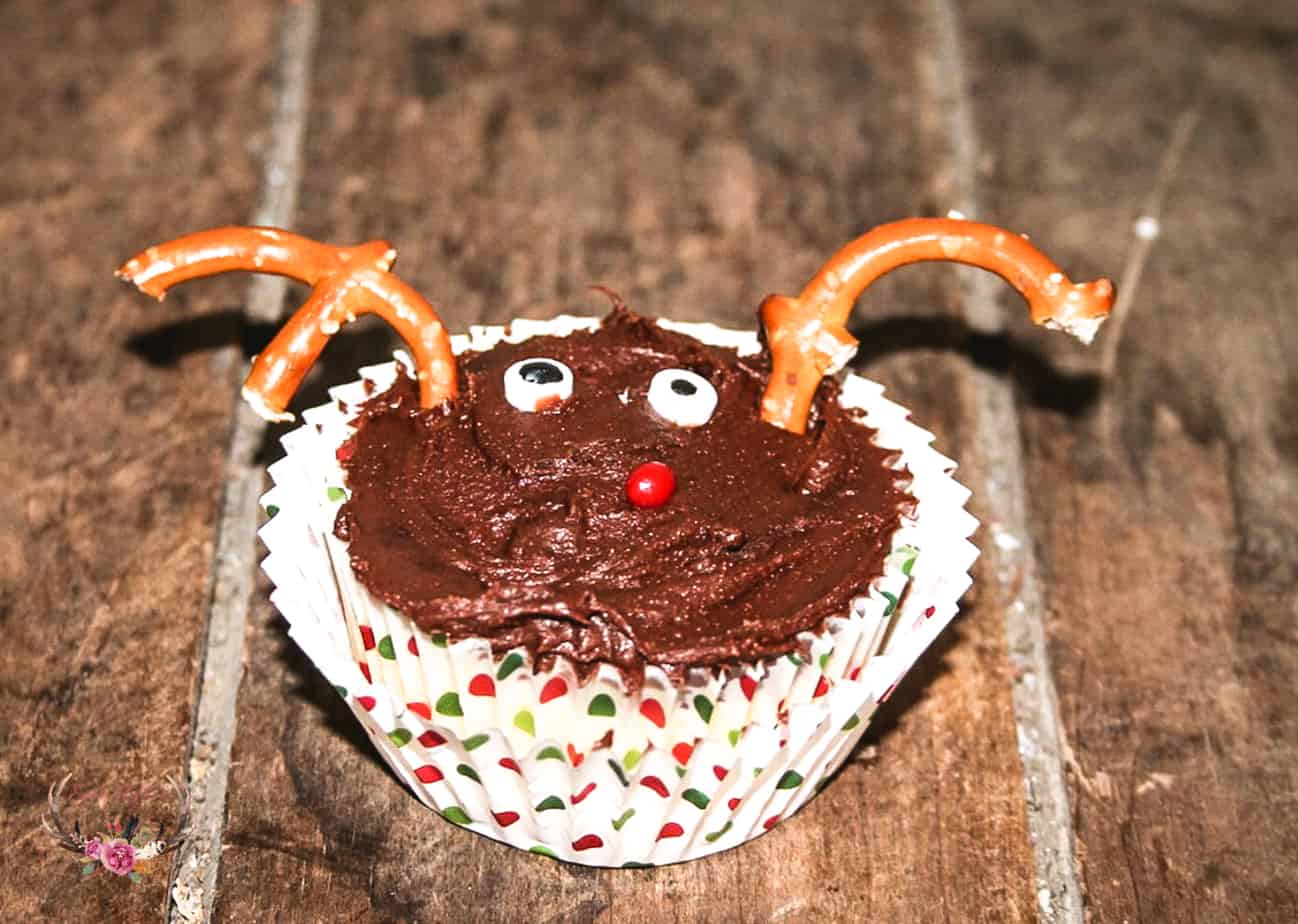 Rudolph the Red Nose Reindeer Cupcakes –
Create a reindeer with pretzels broken to create antlers as well as red for a nose and candy eyes (you could use black sprinkles too) these look adorable for a classroom party.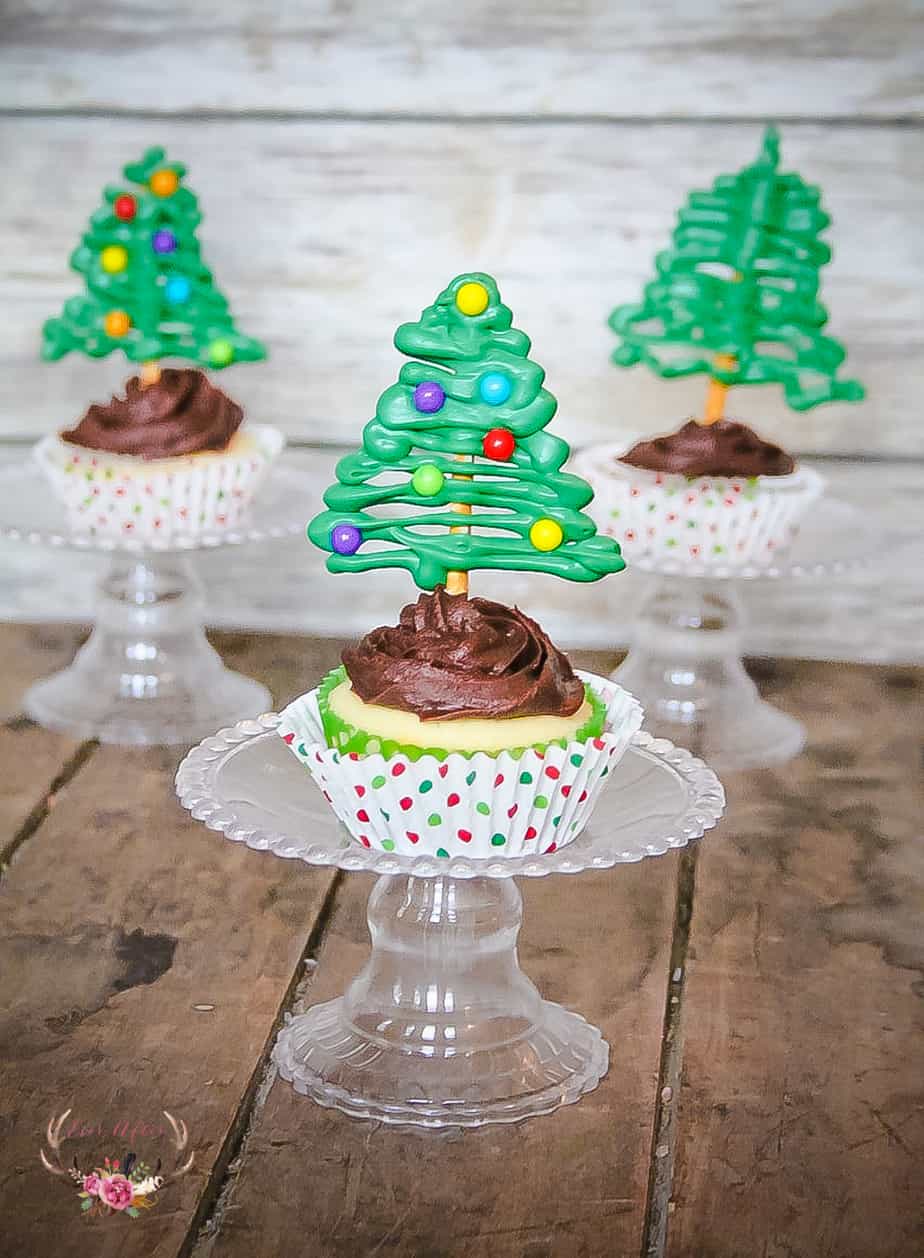 Christmas Tree Cupcakes –
Simply melted green melting chocolate according to package directions. Place in a zip top bag with a corner snipped off.
Place a pretzel stick on a silicon baking mat and create a tree shape over the top of the pretzel by going back and forth. Add small candies for bulbs if desired.
Let harden completely.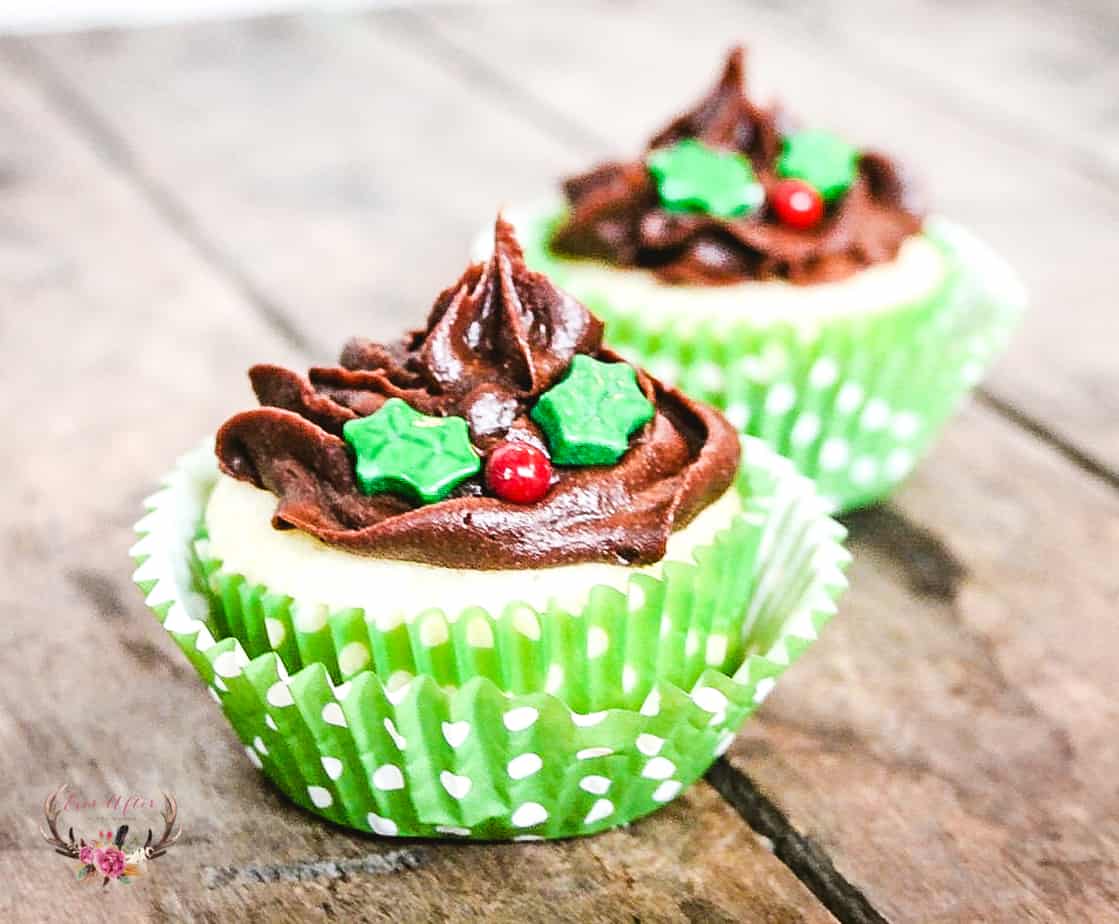 Holly Berry Cupcakes –
Simple, cute and easy cupcakes to put together. Use the holly sprinkles to add to each of the frosting topped cupcakes for a small festive touch.

Polar Bear Paws Cupcakes –
I LOVE these!! Use a large chocolate melting wafer and 3 chocolate chips turned upside down to make the bear paw! Such a great idea and they look adorable too.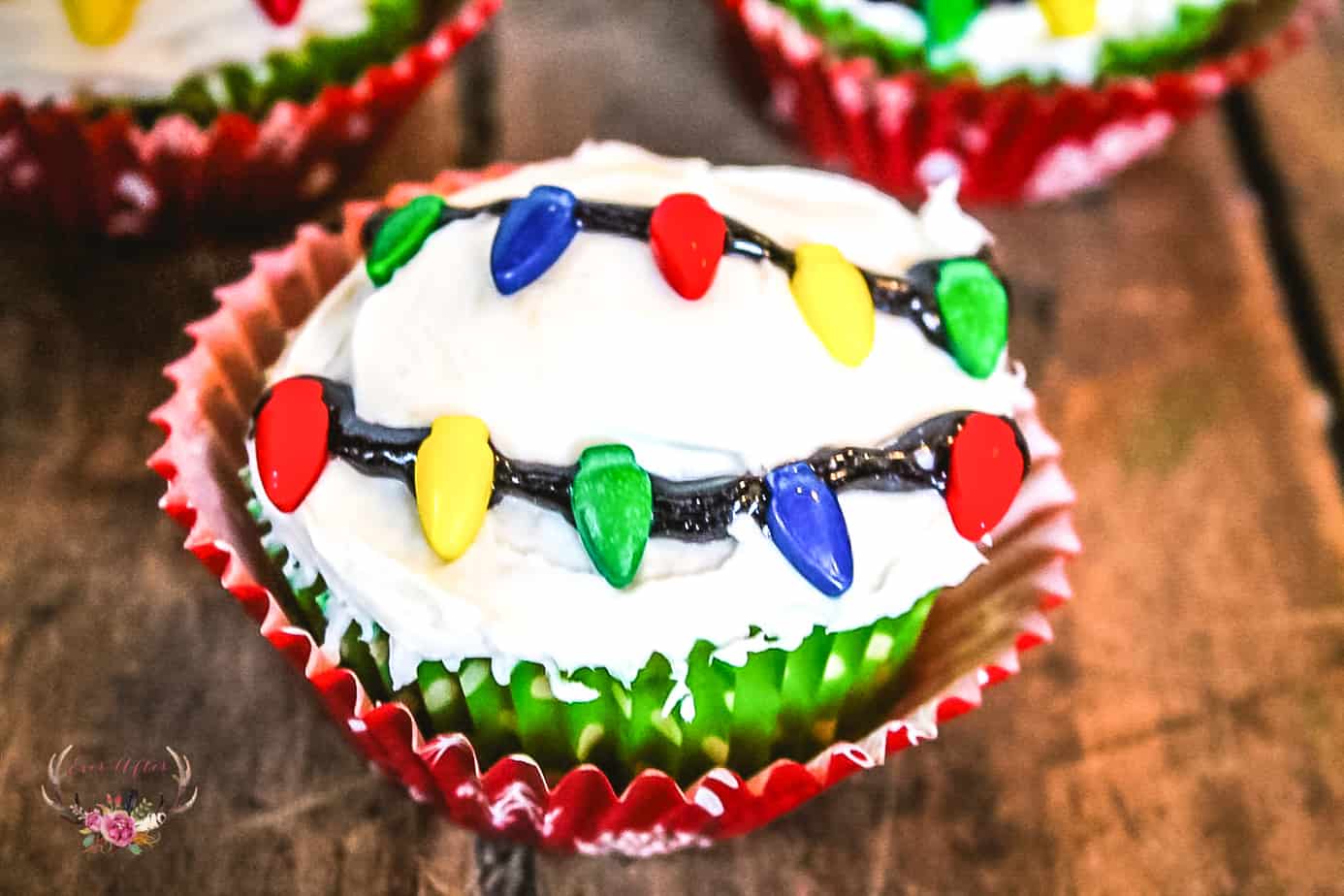 So there you have 8 easy ideas to top your cupcakes this holiday season! If you liked these cupcake ideas for Christmas, have a look at our other Christmas cookie recipes too. With red velvet cookies, Italian bakery cookies, Sugar cookies and walnut tarts; we have you covered.
Happy Baking!