Disney Channel Zombies 2 Bark is simply melted chocolate with pink & green candies and sprinkles. We made our Pink & Green Zombies Chocolate Bark with edible glitter, candy grass and of course sprinkles. This is the perfect chocolate bark to make for your Zombies 2 birthday parties this year.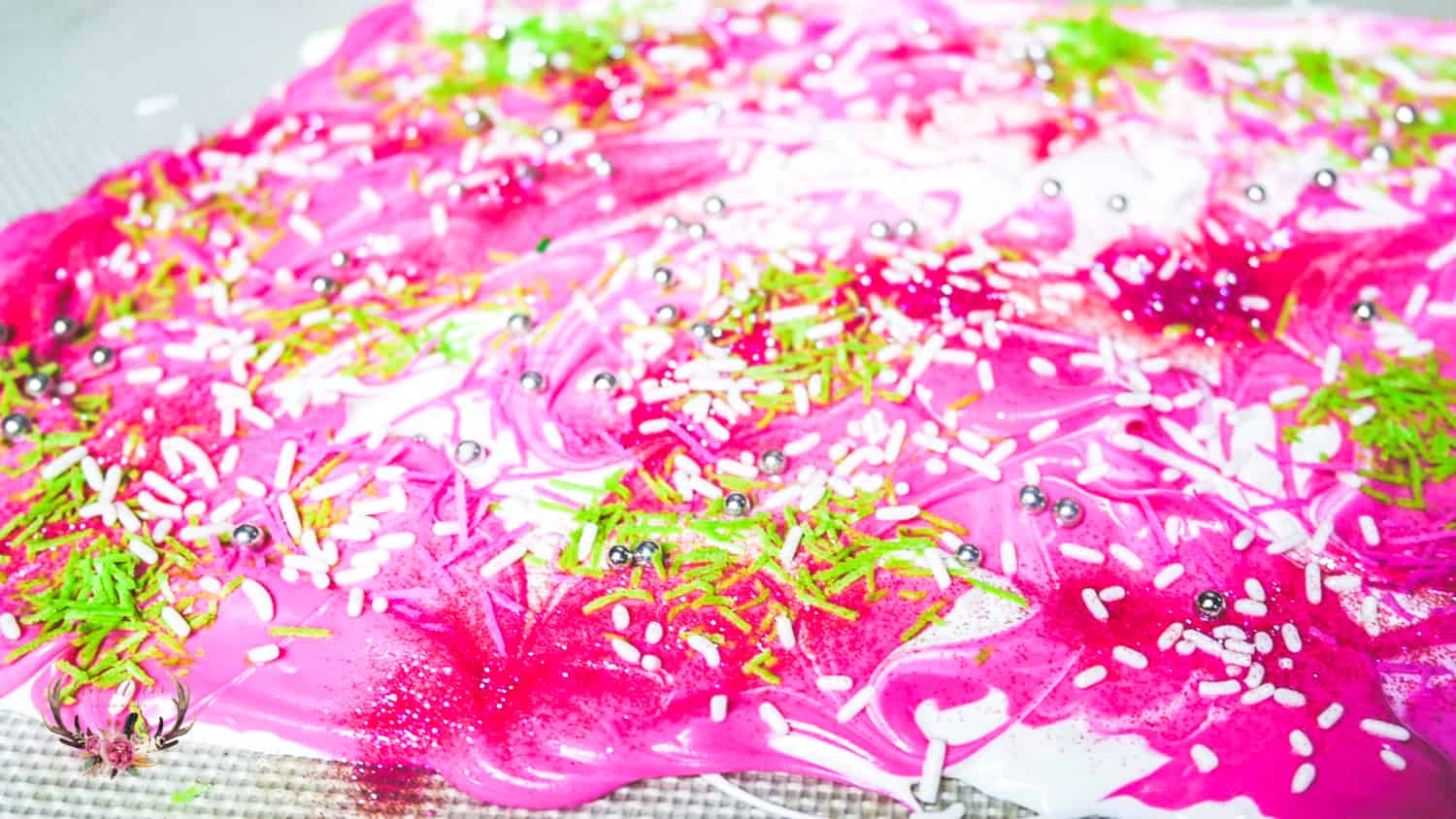 Disney Channel Zombies 2 Party Ideas
Have you seen all the delicious "barks" all over the internet? Seriously these are the easiest things to make using your color theme that would look great on any dessert table or favor bag.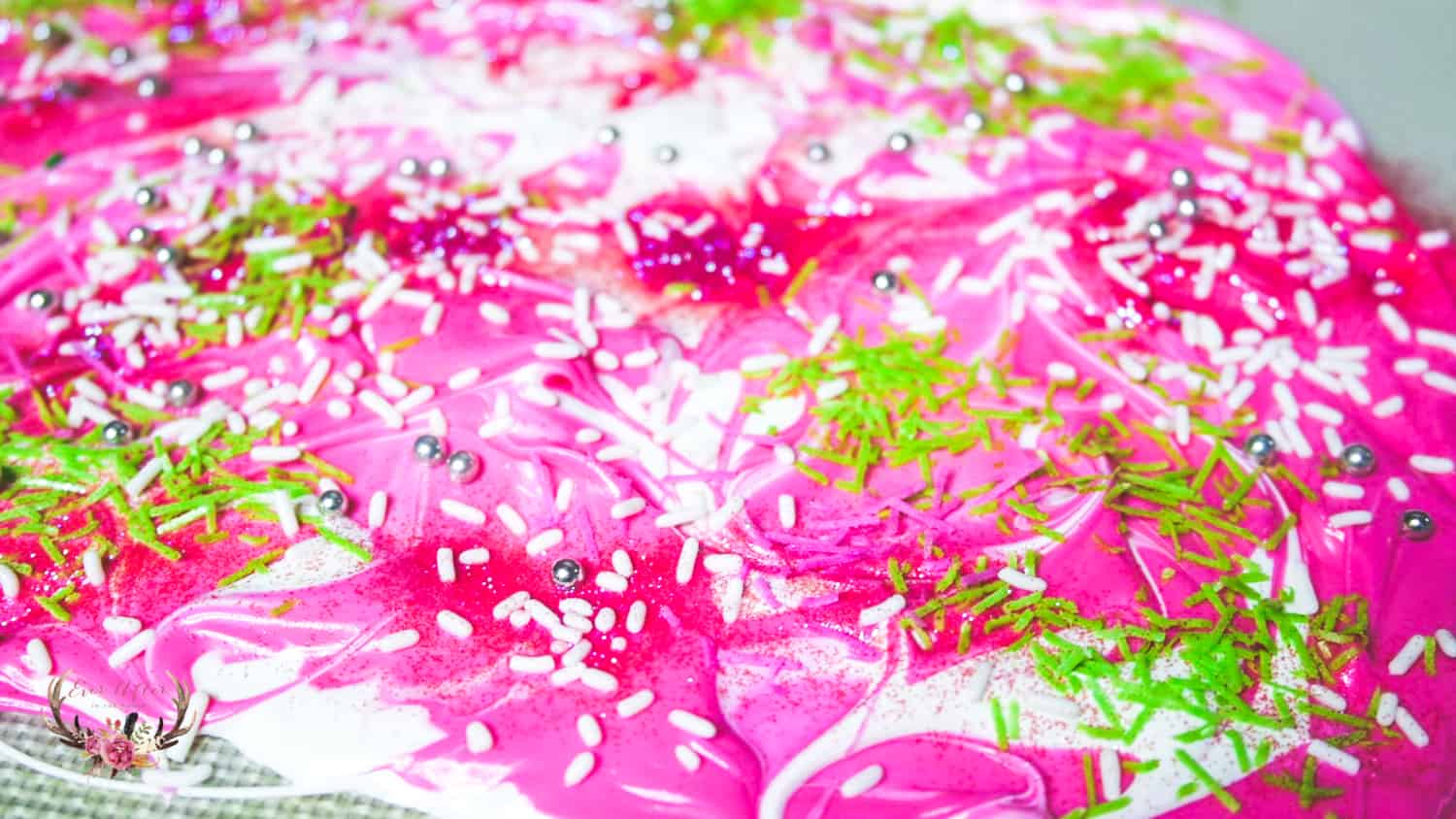 The best part is that you can use anything you have on hand and simply add it to melted chocolate.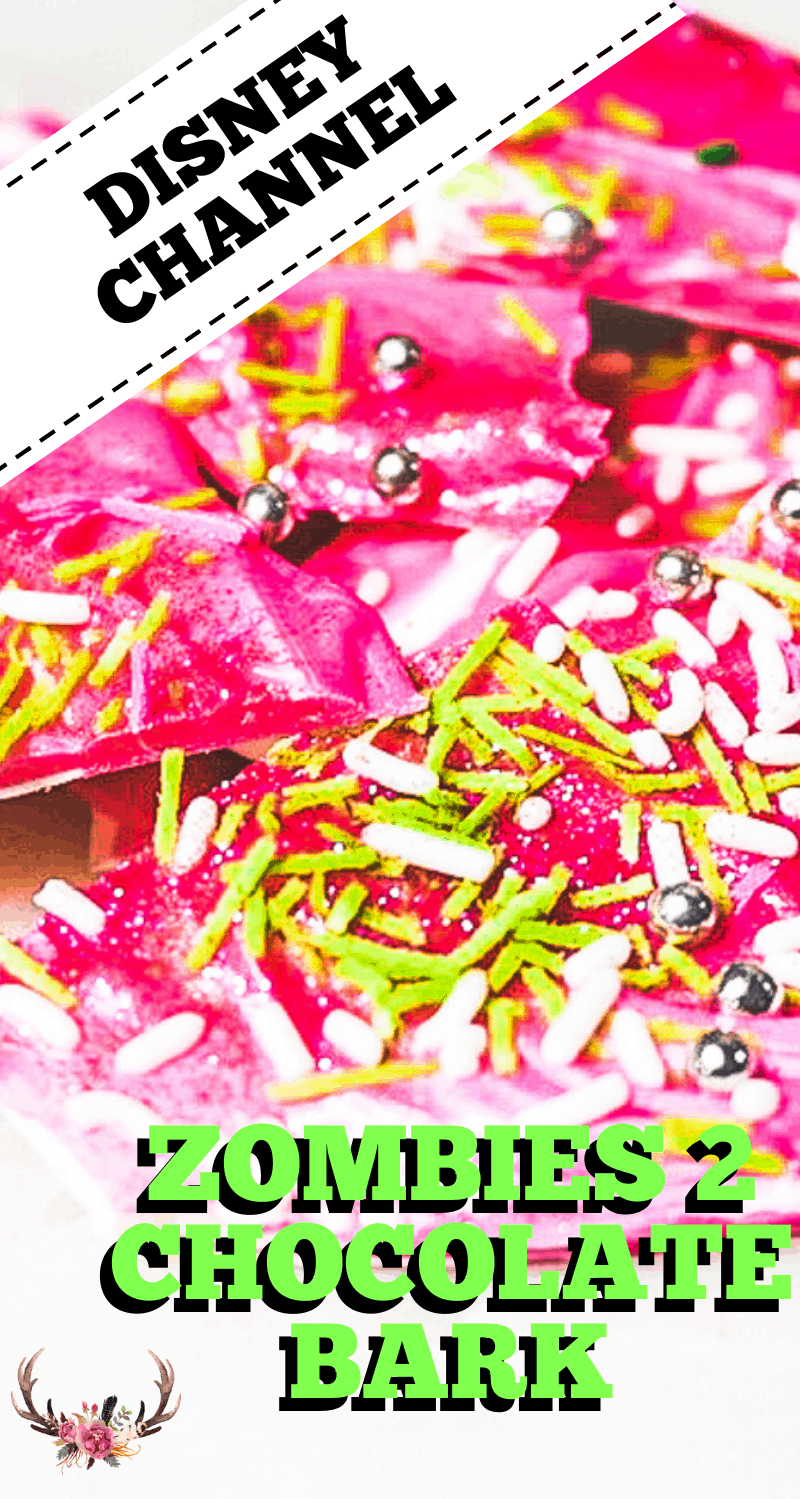 How to Make Zombies 2 Bark
Ingredients:
1 pkg pink chocolate melts
1 pkg white chocolate melts
Silver non perils
Sugar grass
White sprinkles
Directions:
Line a cookie sheet with silicon mats and set aside.
Melt the pink chocolate wafers and white chocolate wafers according to the package directions.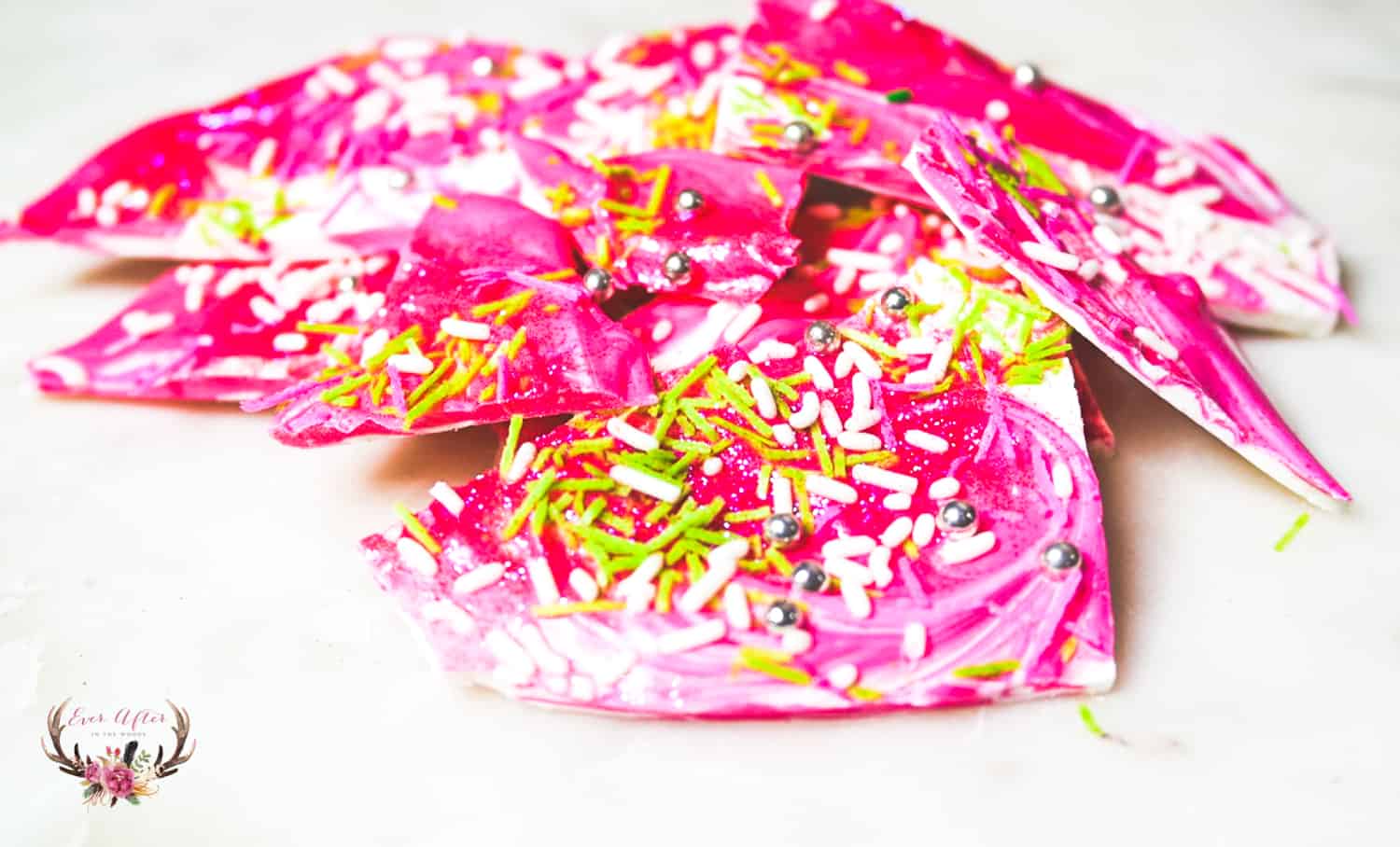 Spread on the silicon mats and marbleize using a toothpick or skewer.
Top with your sprinkles, grass and more.
Place in the refrigerator for 1 hour.
Break into pieces and enjoy.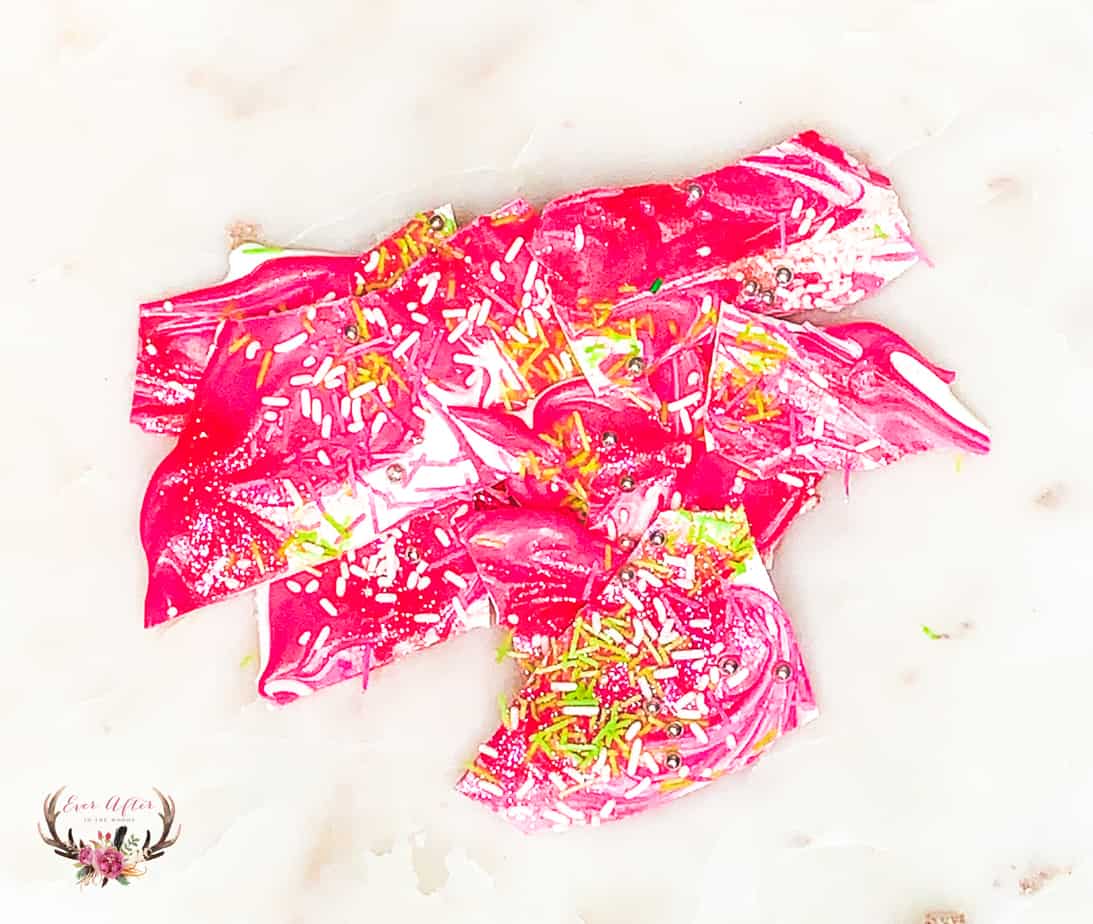 We are so excited for Zombies 2 from Disney and cannot wait to start planning parties this year. We cannot wait to see the twists the were wolves bring to the table in this movie.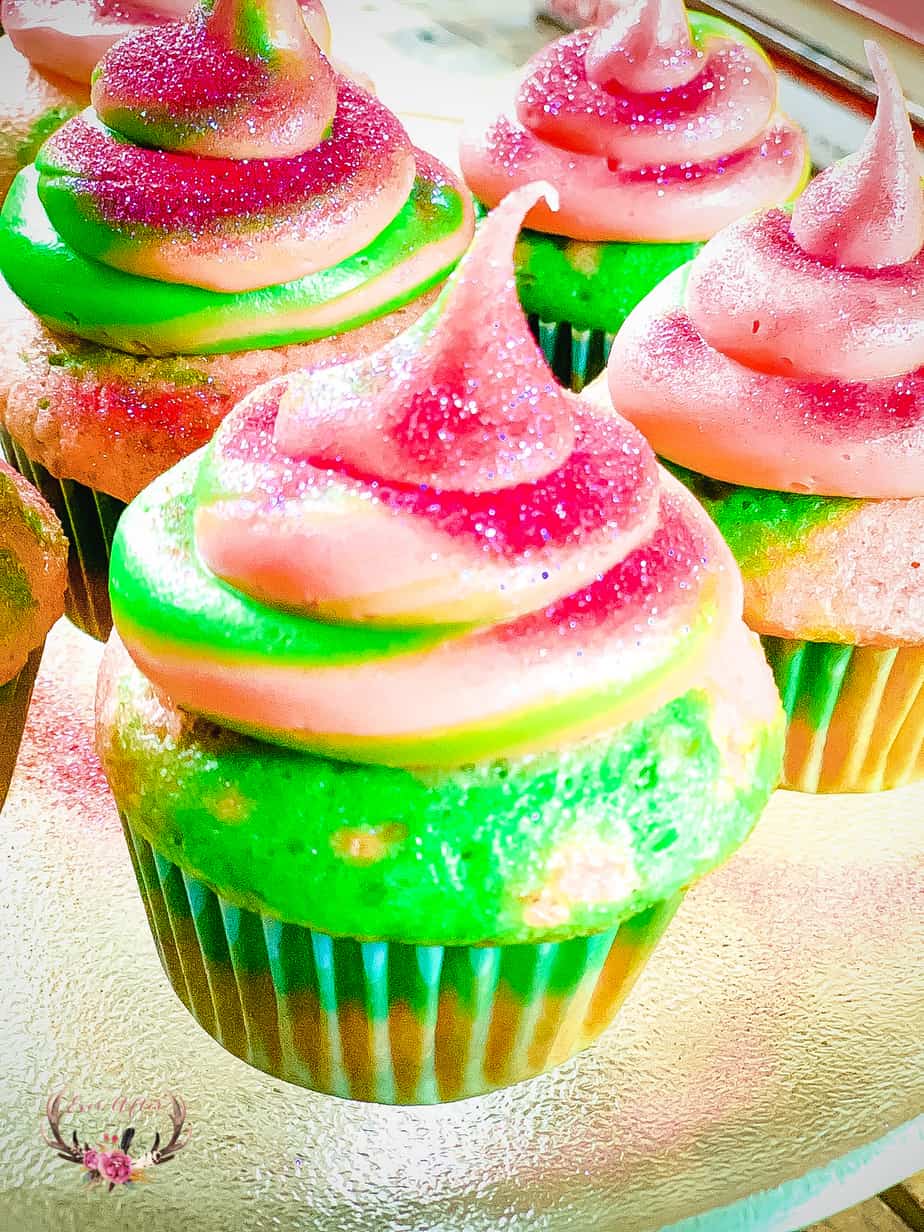 These Disney Zombies Cupcakes are also the perfect way to celebrate the release of this new Disney Channel Original movie.
If you love this chocolate bark, have a look at these other bark recipes: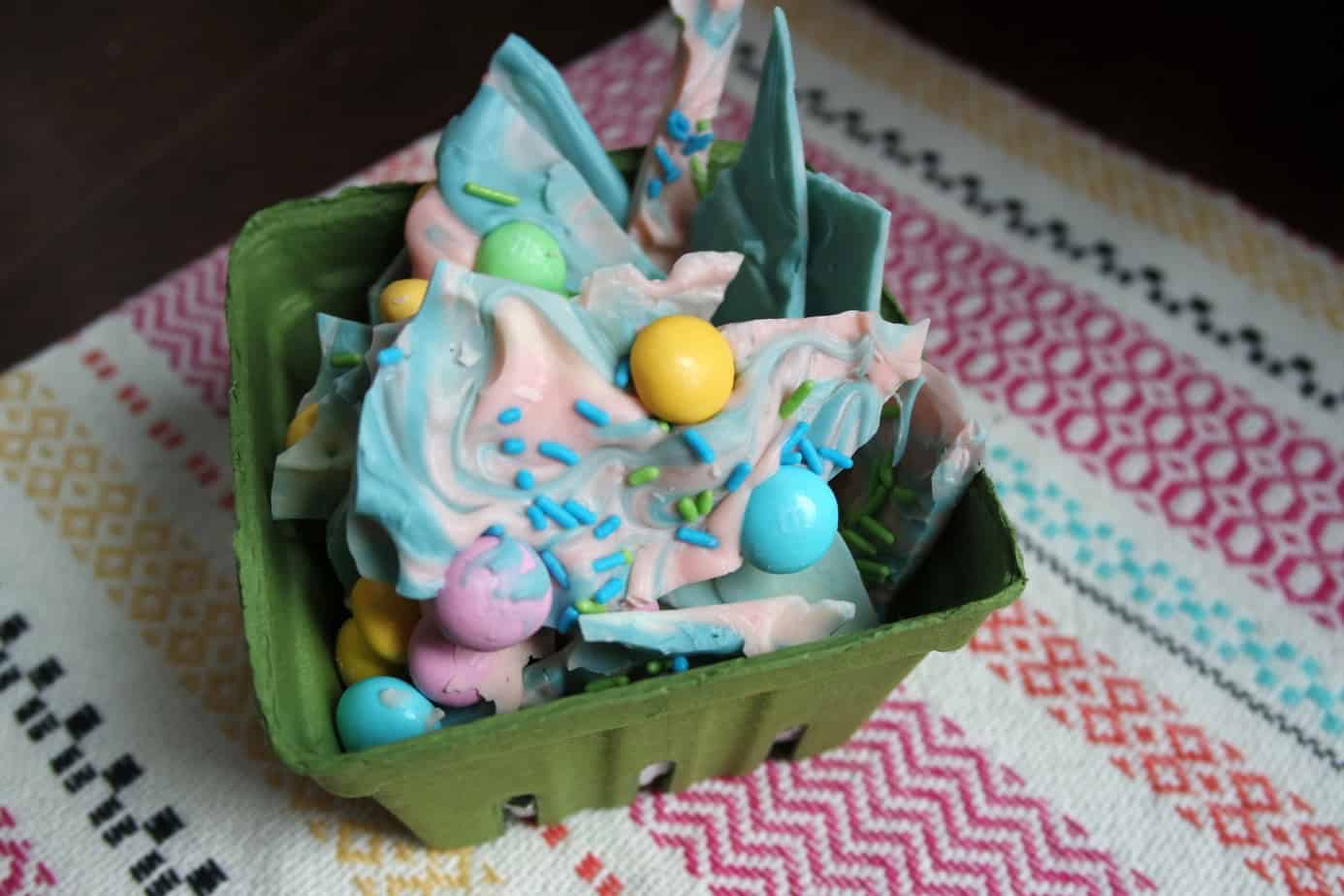 Unicorn Chocolate Bark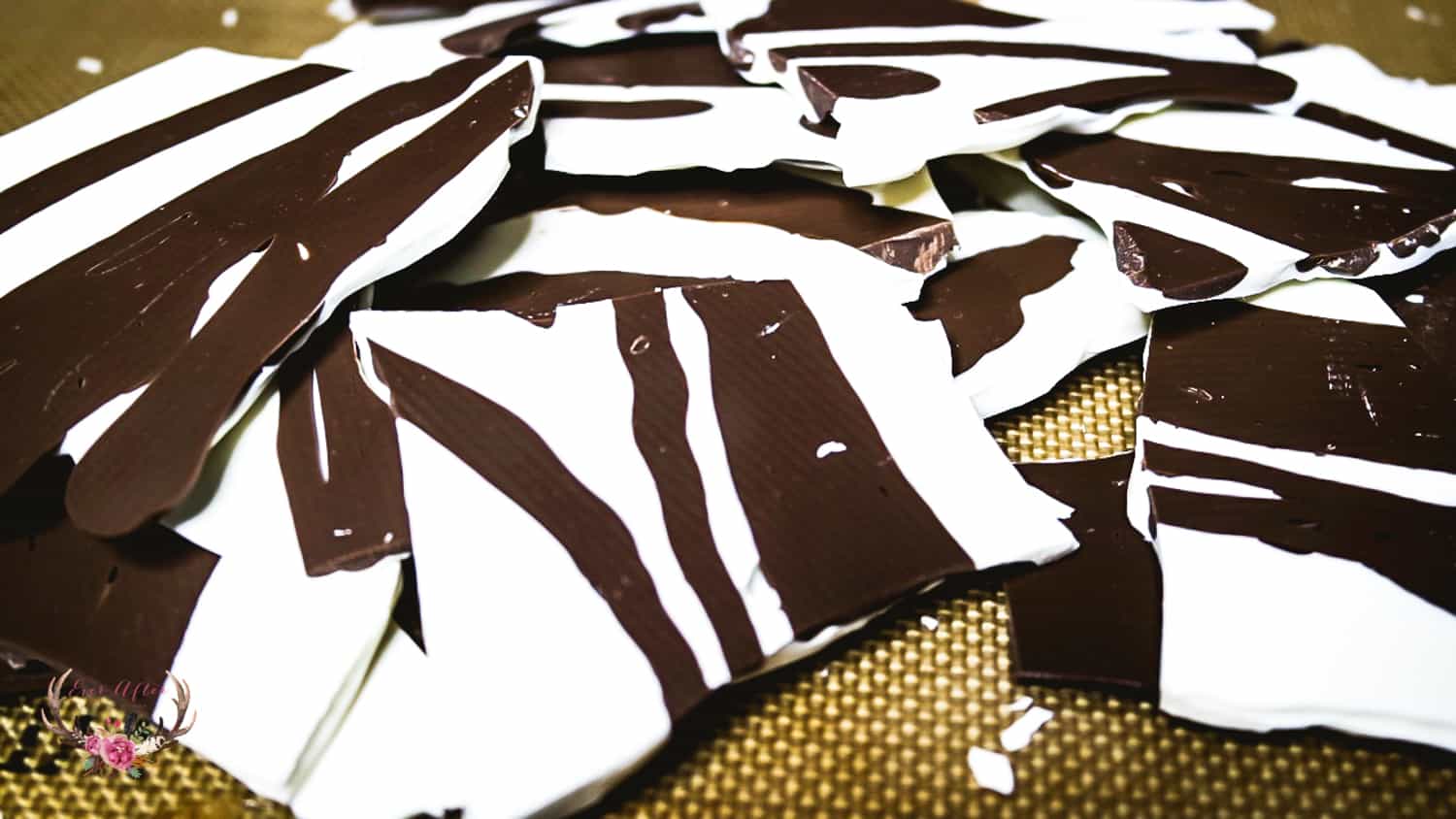 Jungle Cruise Chocolate Bark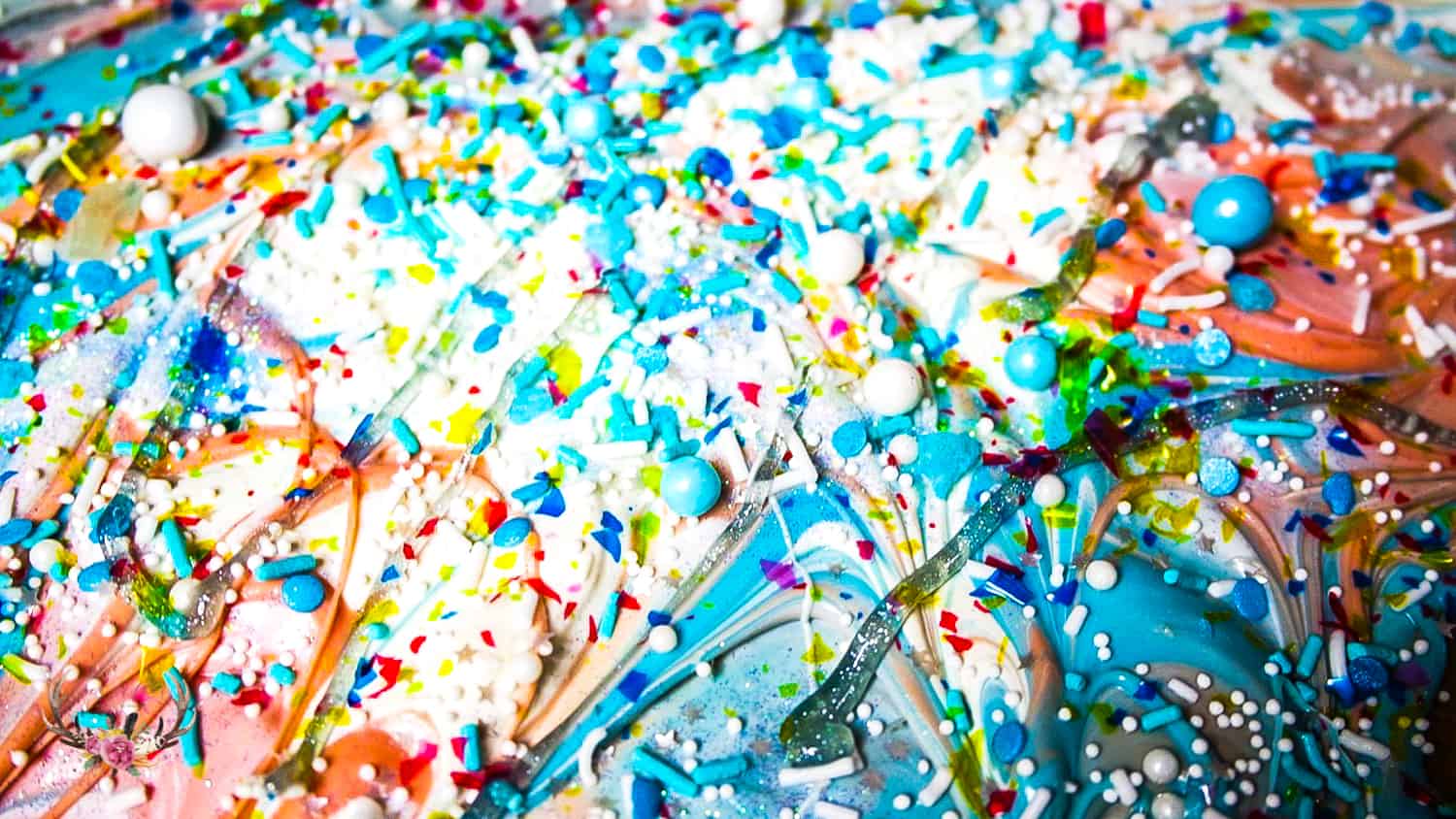 Frozen 2 Chocolate Bark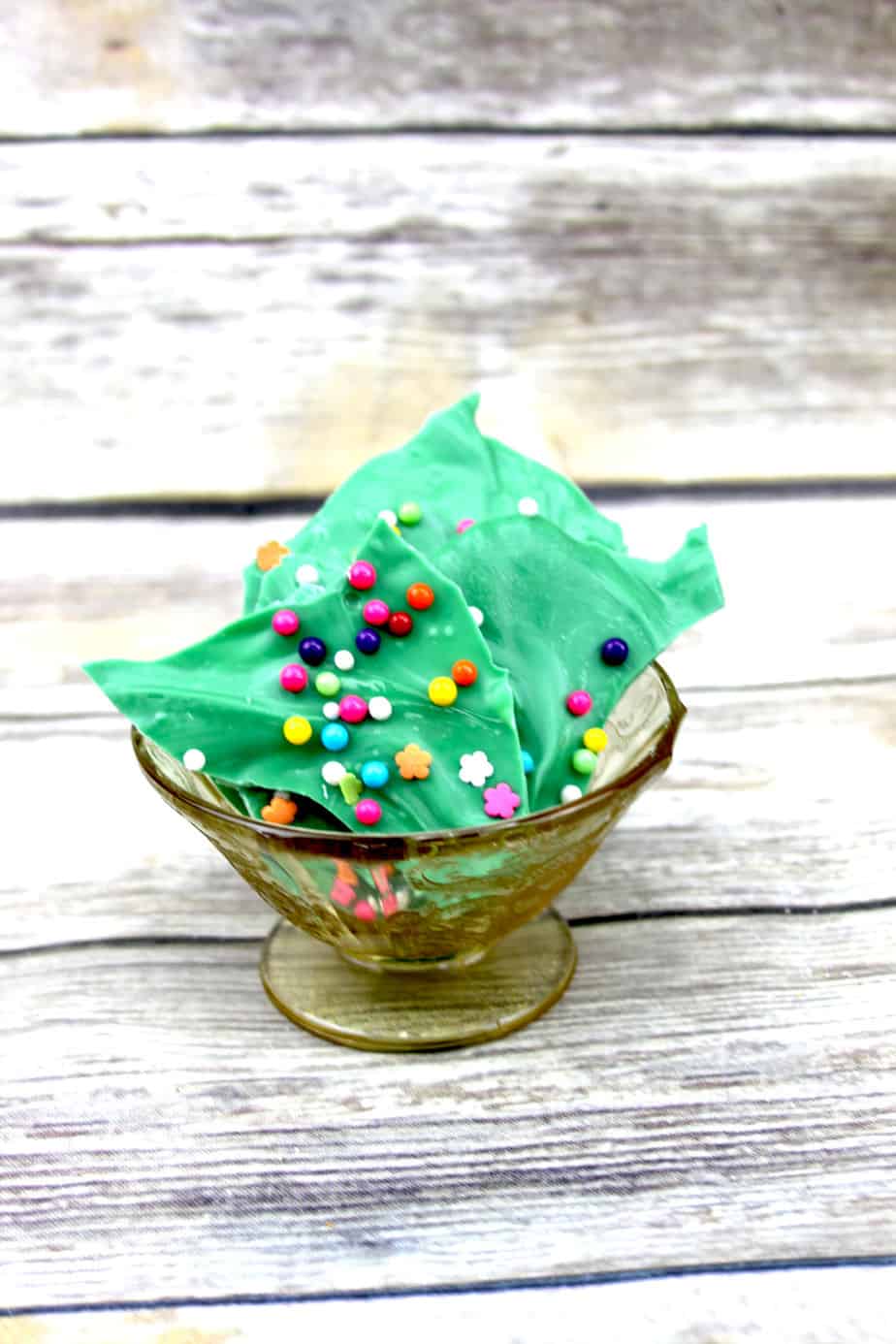 Green Spring Chocolate Bark
Happy Baking!