Country Apple Bread
Apple Bread with Crumb Topping
Dutch Apple Bread with Vanilla Glaze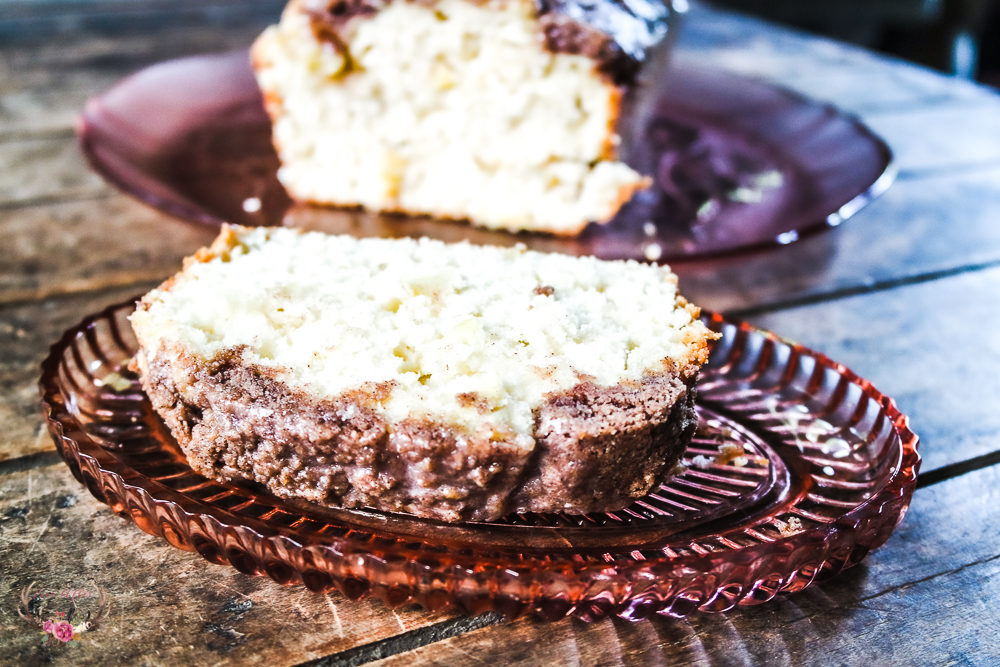 It is apple season here in Upstate NY and we harvested the apple trees on our property so stay tuned for all sorts of apple goodies like cookies and crumbles.
We made this delicious Dutch Apple Bread with Vanilla Glaze this week and it is perfect with glaze, without glaze, served warm, served with ice cream, served with coffee, served with tea ….. you get my point!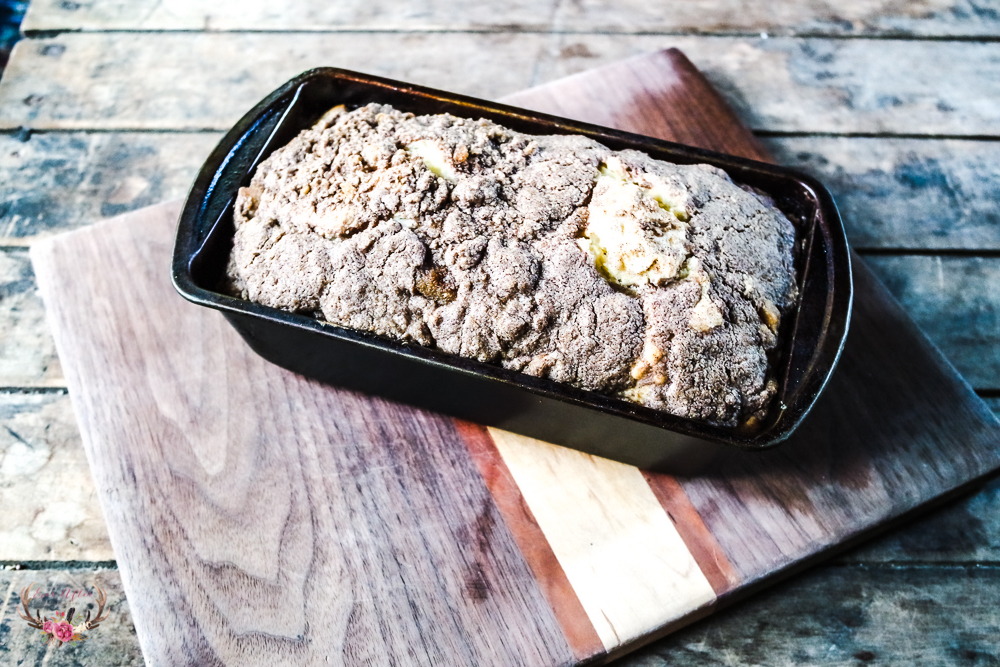 This cake is moist and delicious and the perfect backdrop for our apples. We used a combination of Granny Smith and macintosh but you can use whatever apples you have on hand.

Ingredients for Dutch Apple Bread
Butter
sugar
brown sugar
powdered sugar
eggs
milk
almond extract
flour
baking powder
salt
apple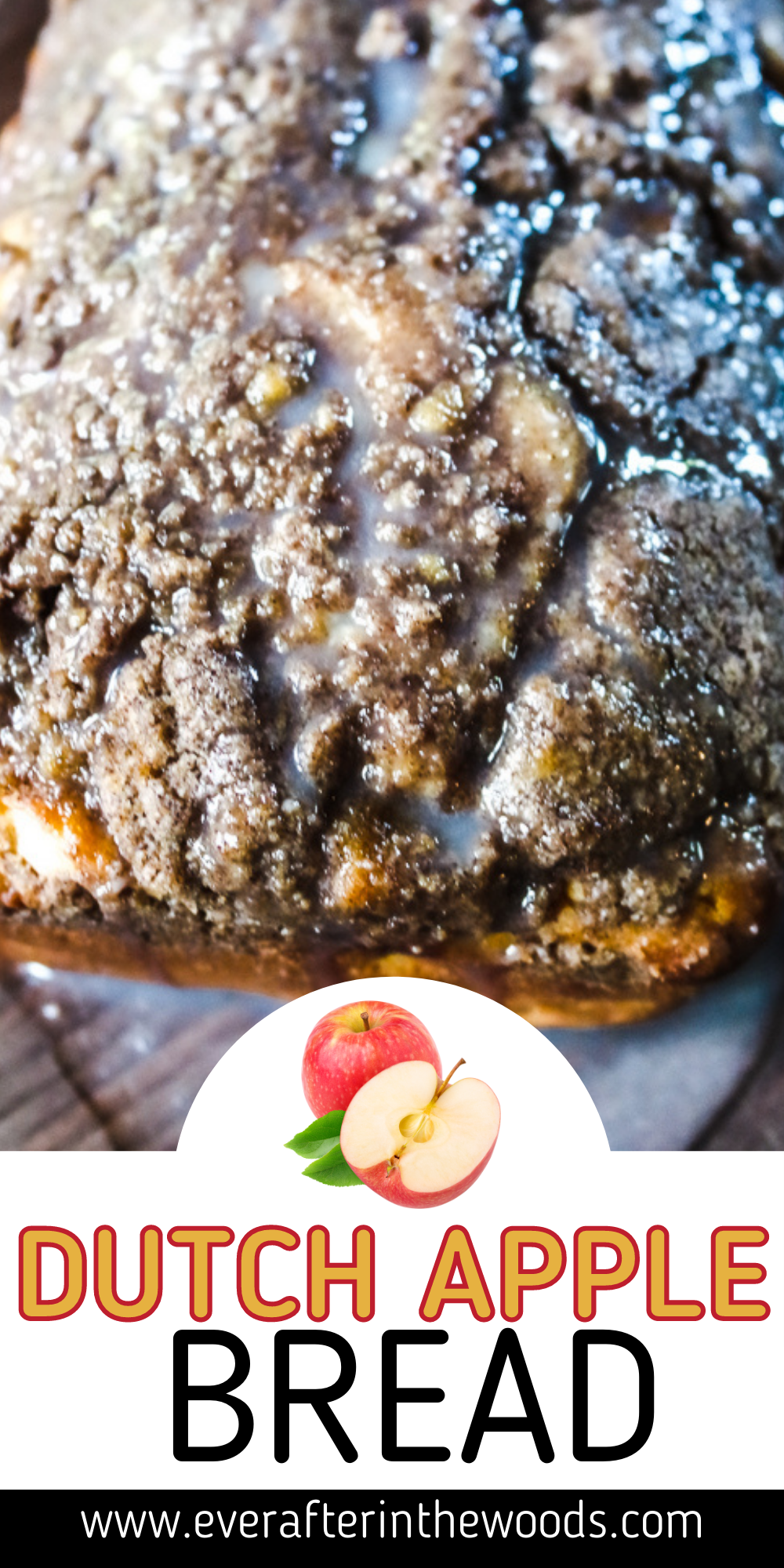 Dutch Apple Bread with Vanilla Glaze
We like to freeze this bread prior to topping with the glaze to enjoy all year round. This is the perfect bread for breakfast or an afternoon snack.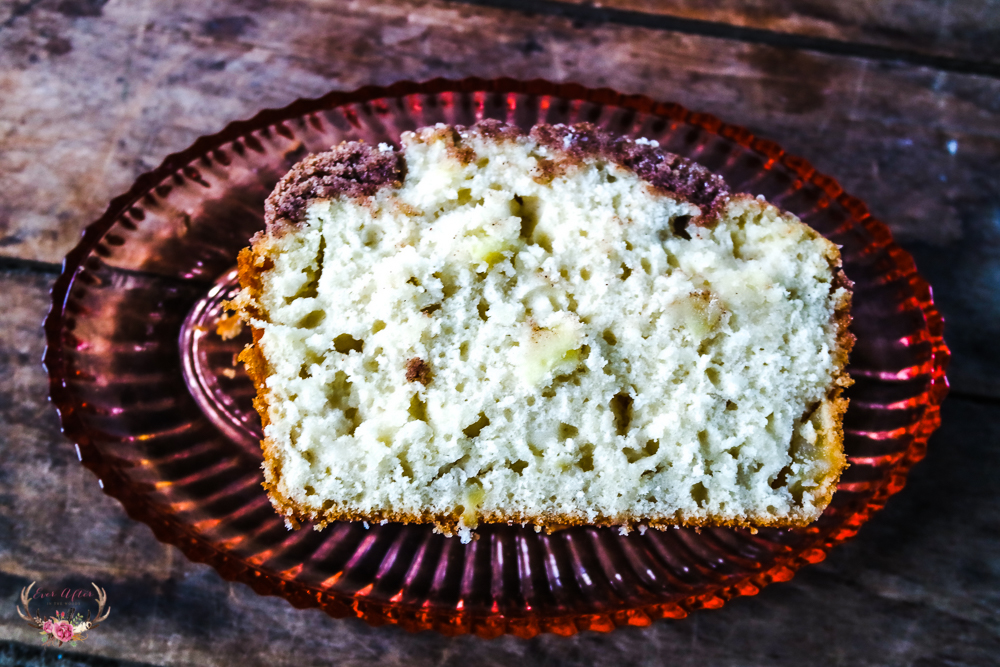 We love fall in Upstate NY – there are so many wonderful things to do and see. Apple picking and pumpkin picking is a definitely a family favorite.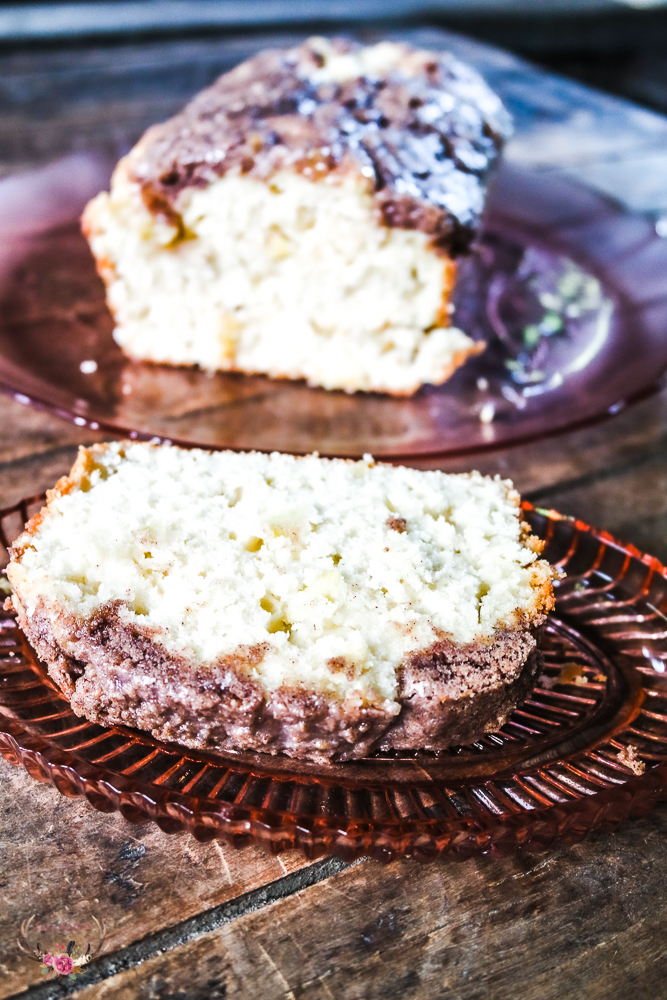 If you liked this apple recipe, have a look at our other apple recipes too!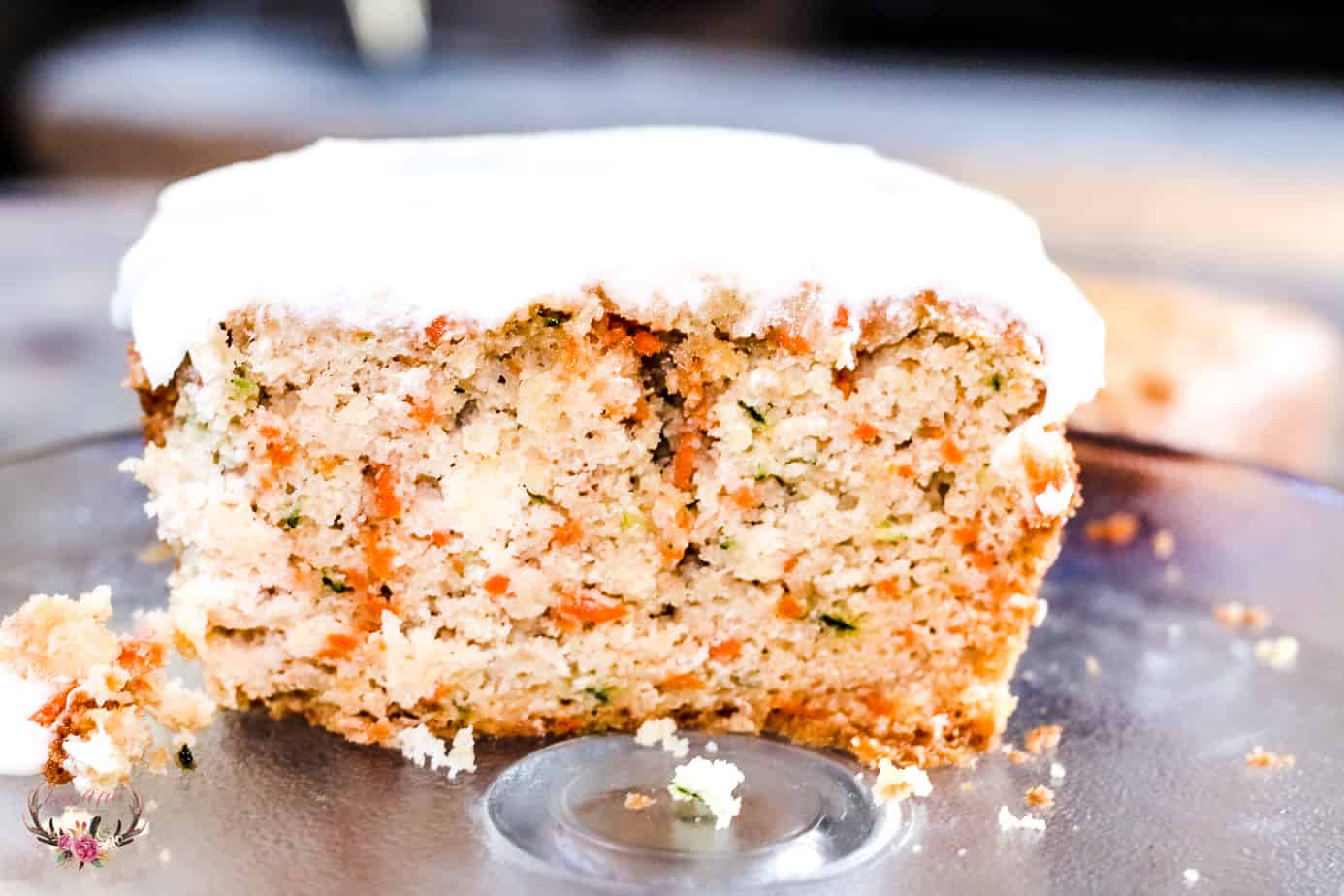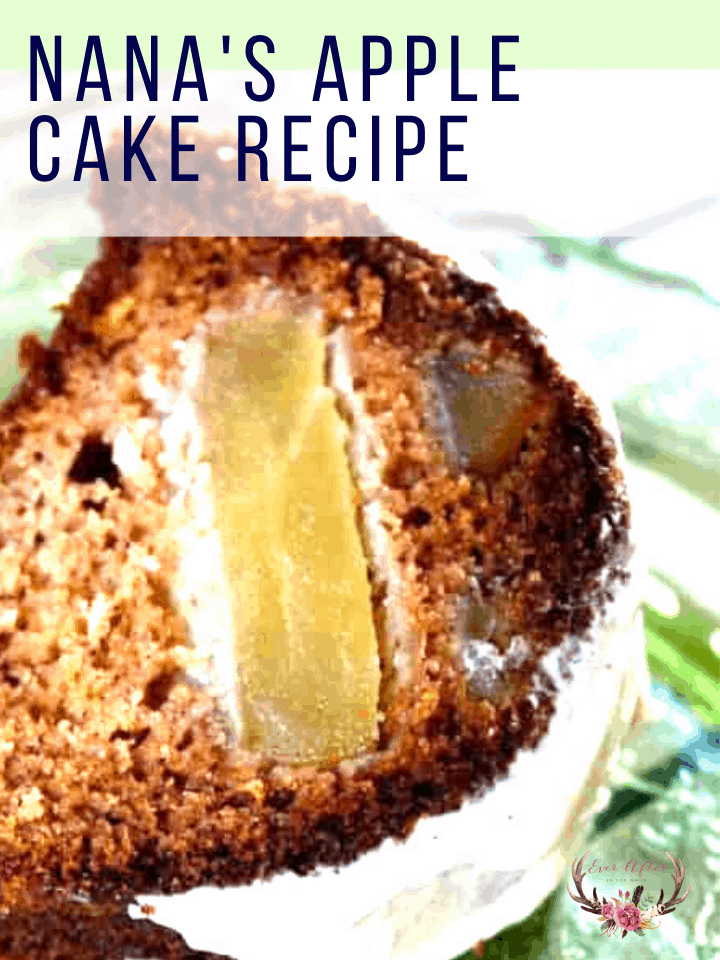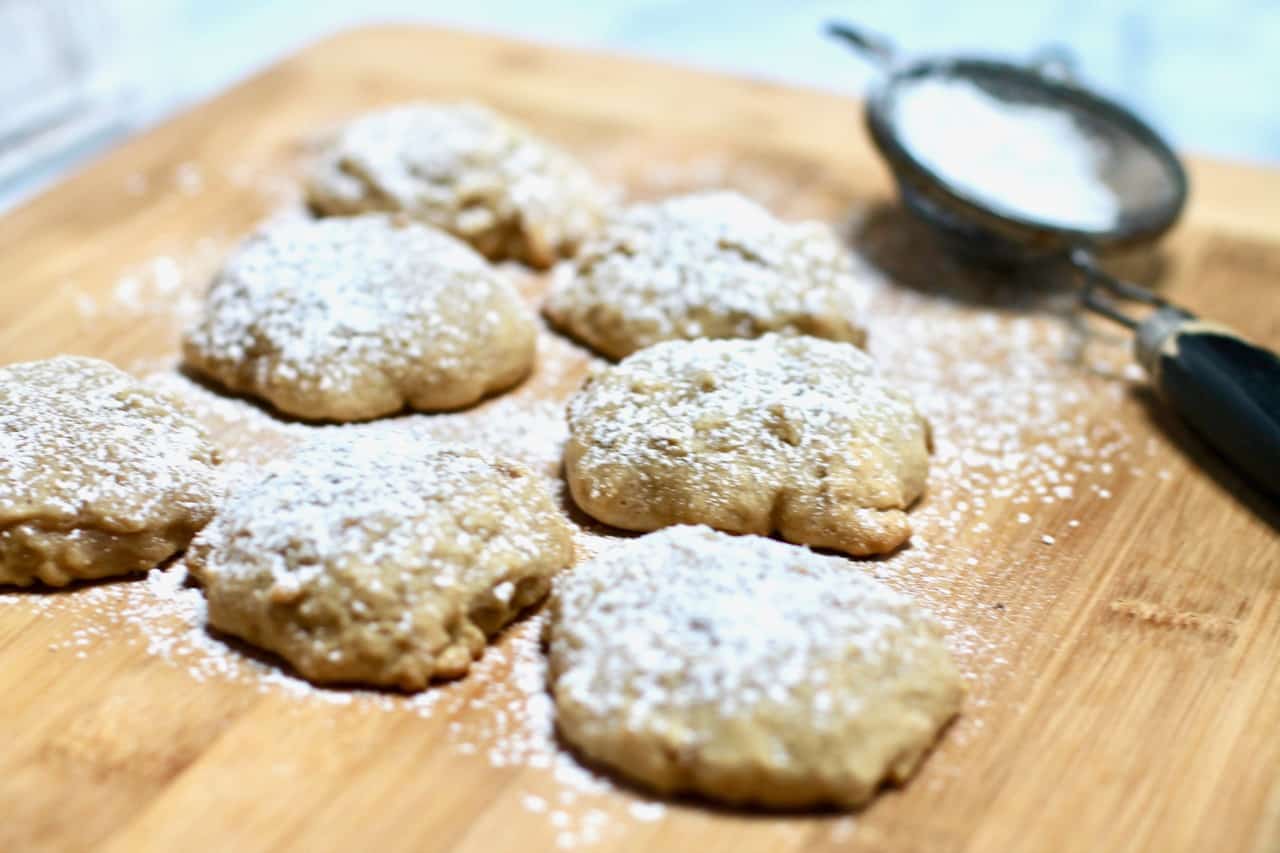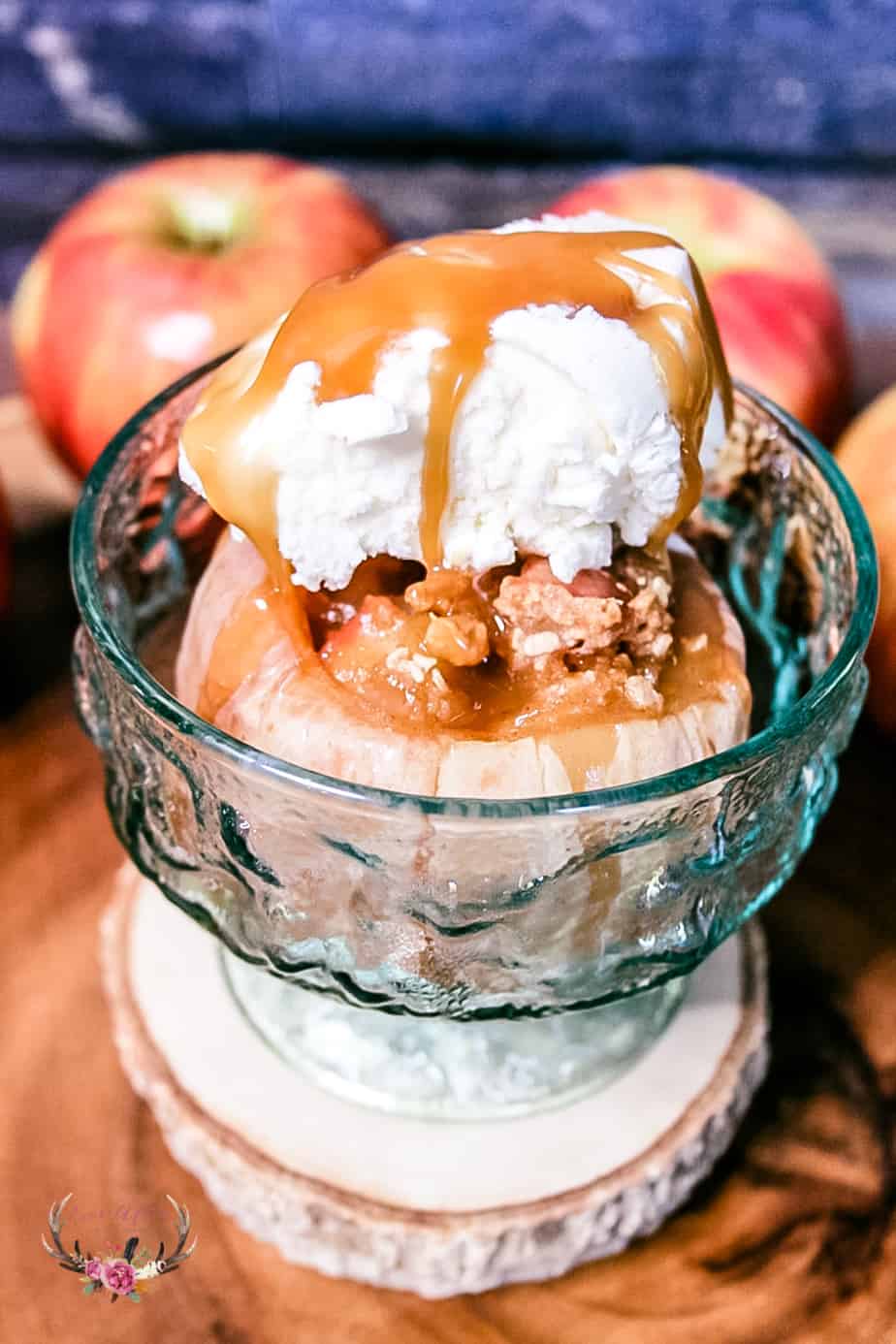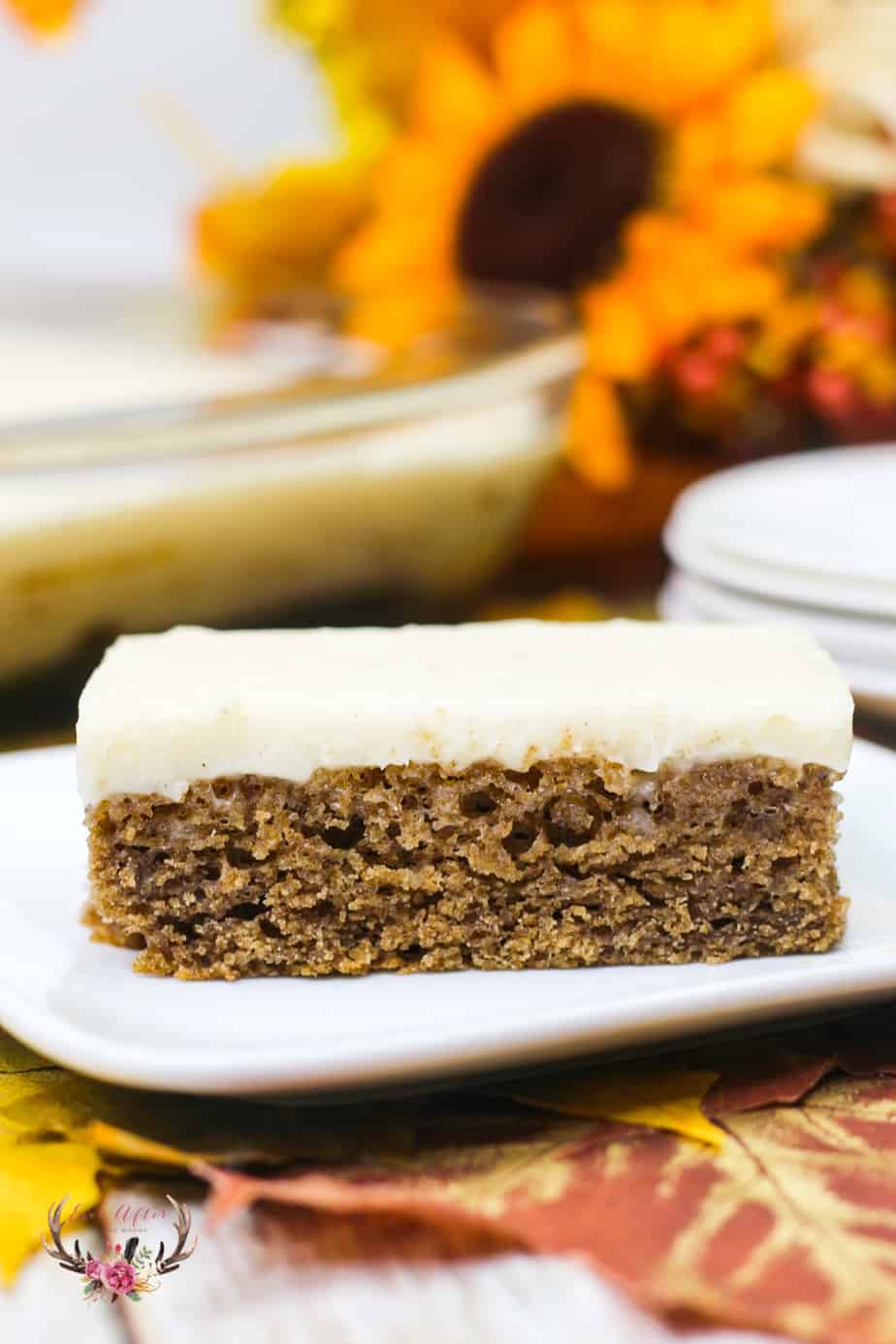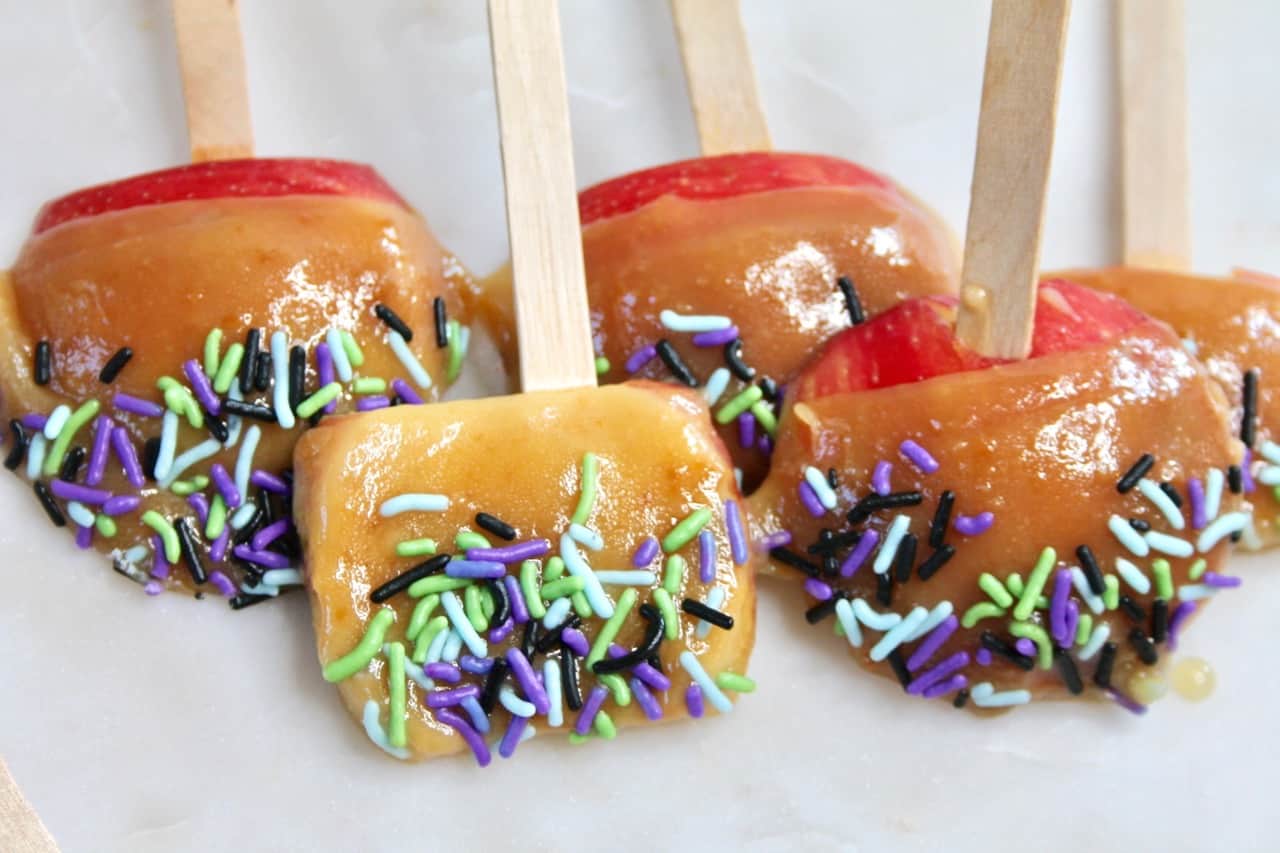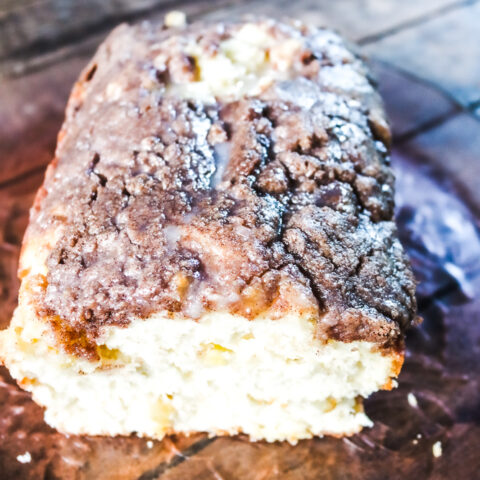 Dutch Apple Bread with Vanilla Glaze
Total Time:
1 hour
15 minutes
The perfect combination of apples and cinnamon crumb topping in the Dutch Apple Bread.
Ingredients
1/2 cup butter, room temperature
1 cup sugar
2 eggs
1/2 cup milk
1 tsp almond extract
2 cups flour
1 tsp salt
1 tsp baking powder
1-1/2 cups diced apples
Topping-
5 TBSP cold butter
1/3 cup flour
2 TBSP sugar
2TBSP brown sugar
1 TBSP cinnamon
Glaze-
1/2 cup powdered sugar
1 TBSP milk
1/2 tsp vanilla extract
Instructions
Spray a 9" loaf pan with non-stick spray and preheat oven to 350.
Cream the butter and sugar, add in eggs, milk and almond extract to combine.
Add in the flour, salt and baking powder.
Fold in the apples.
Transfer to prepared pan.
Make the topping- combine all the ingredients and mix with a fork or pastry cutter until crumbly. Sprinkle over the top of the cake.
Bake for 60 minutes.
Let cool. Prepare the glaze by whisking all the ingredients together until smooth. Pour over the top of the bread.
Serve