Caramel Apple Texas Sheet Cake
Caramel Apple Sheet Cake
Apple Sheet Cake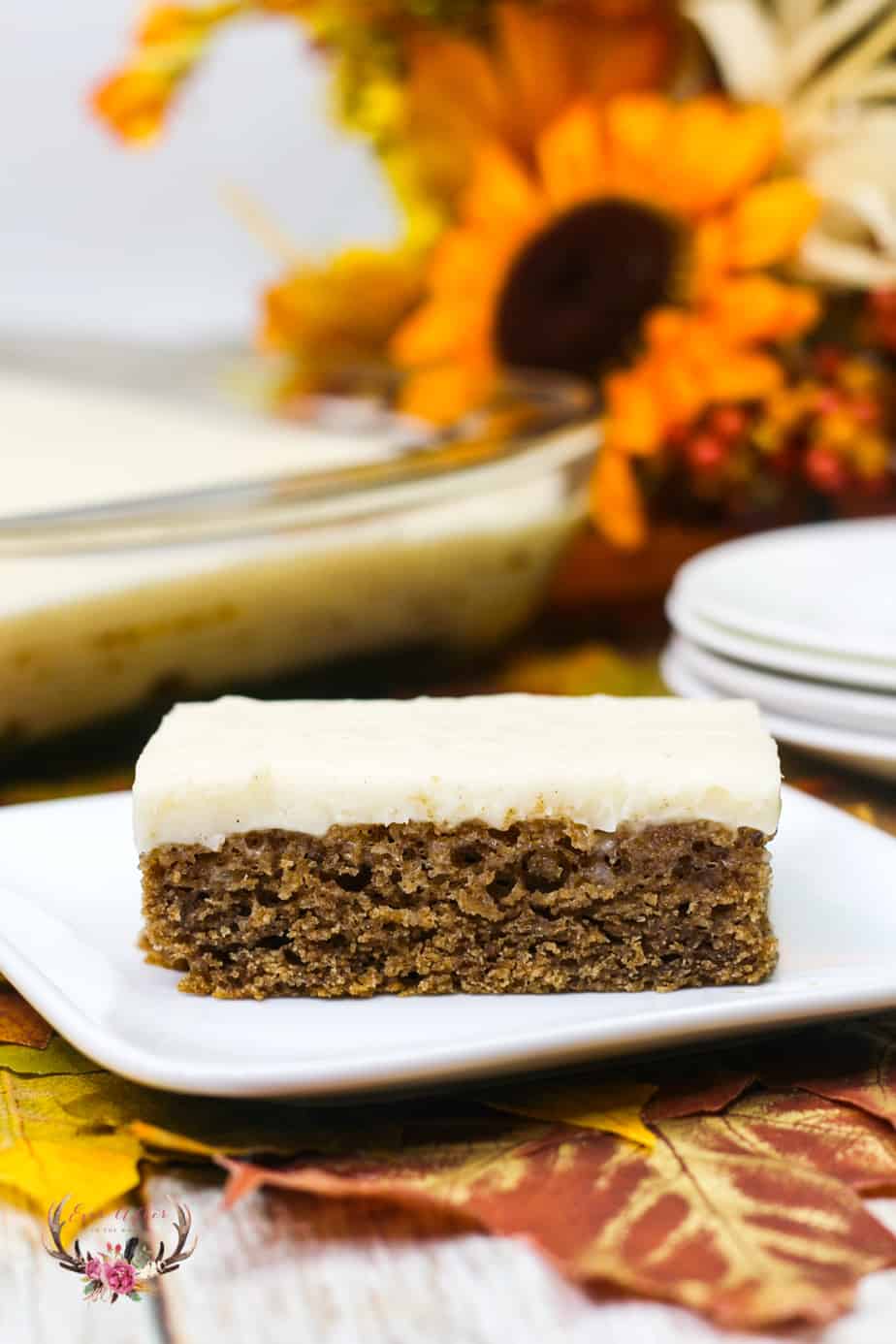 We have been a fan of the Texas Sheet Cake for so long and this is the fall equivalent to that delicious chocolate cake. This Apple Sheet Cake has the perfect blend of cinnamon, caramel and apple goodness.
If you love caramel apples, you'll love this sheet cake recipe even more! This cake uses all of the same flavors you're used to in your favorite caramel apple desserts, but packs them into the convenience of an easy-to-make sheet cake. The best part? This cake can be served warm with vanilla ice cream, or it can be enjoyed as dessert on its own! For other sweet recipe ideas, don't forget to check out our baking recipes collection.
This caramel apple sheet cake is perfect for fall get togethers, Thanksgiving and so many more occasions to celebrate.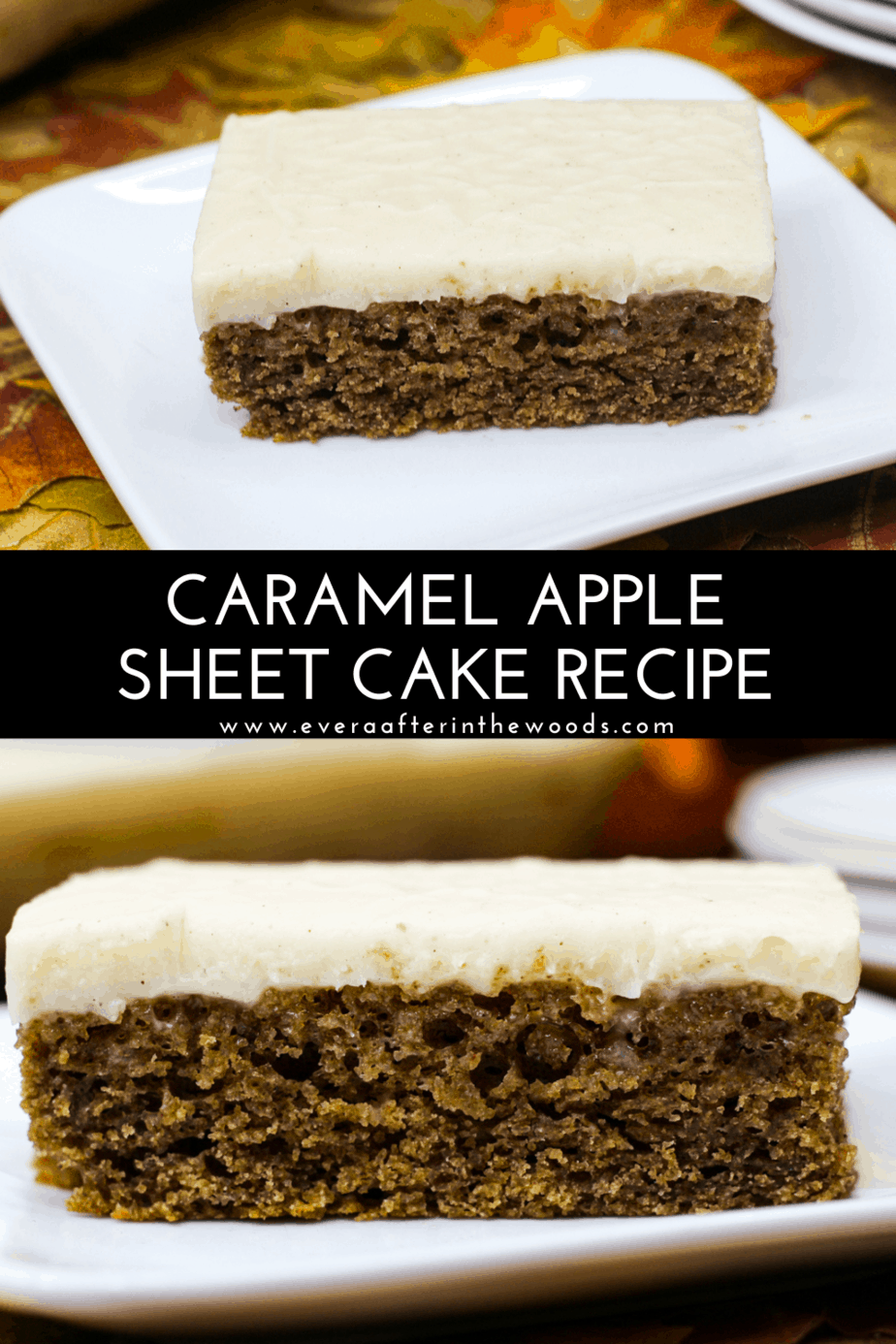 Caramel Apple Texas Sheet Cake
Ingredients
2 sticks unsalted sweet cream butter, softened
1 Cup cold water
2 Cups plus 2 tbsp flour
2 Cups sugar
½ tsp kosher salt
1 tsp baking soda
2 tsp ground cinnamon
1 tsp nutmeg
½ tsp ground cloves
½ C full fat sour cream
2 large eggs, room temperature
1 medium apple diced finely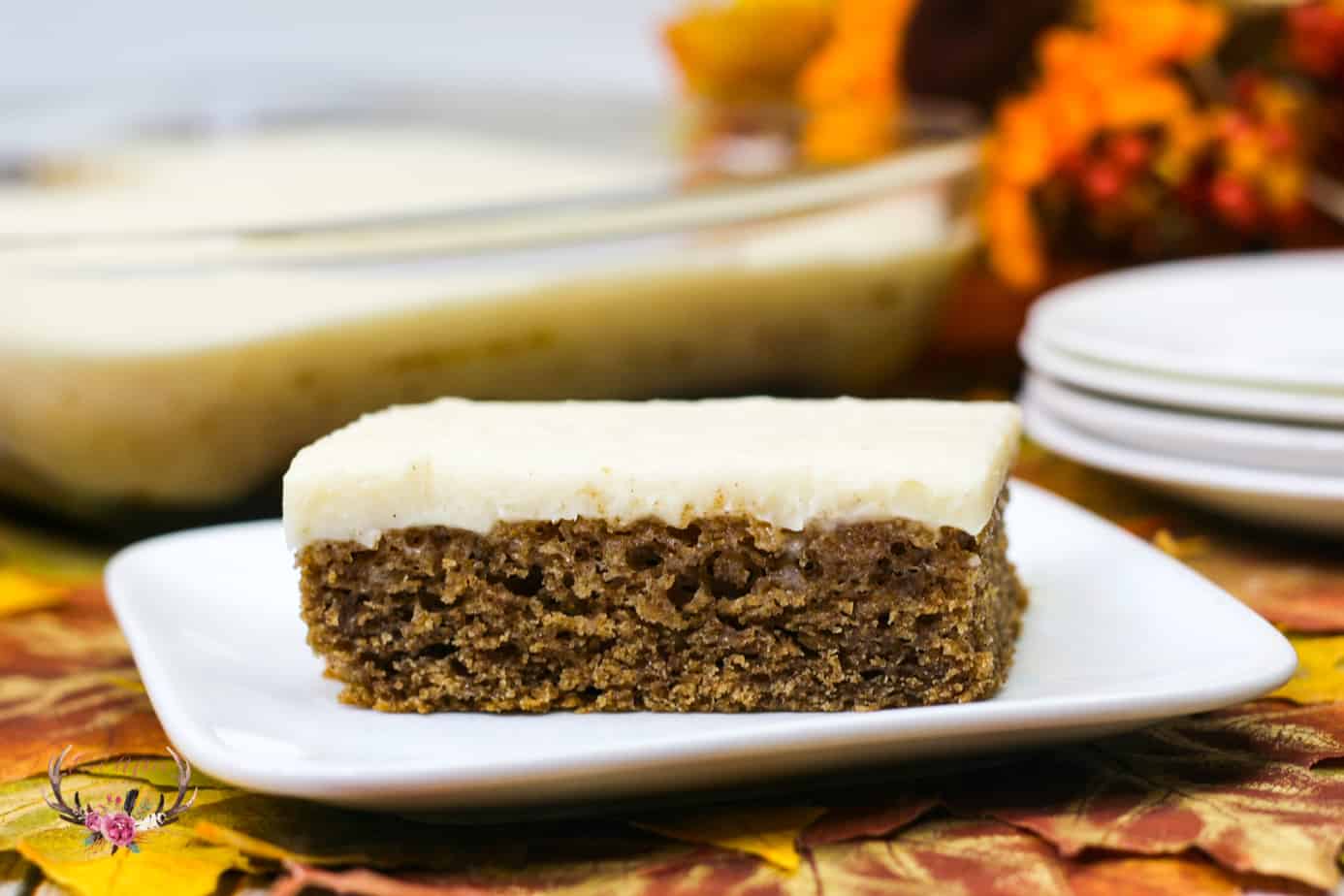 Caramel Icing
¼ C unsalted sweet cream butter, softened
3 tbsp whole milk
2 C powdered sugar
½ tsp pure vanilla extract
2 tsp caramel flavoring
1 tsp ground cinnamon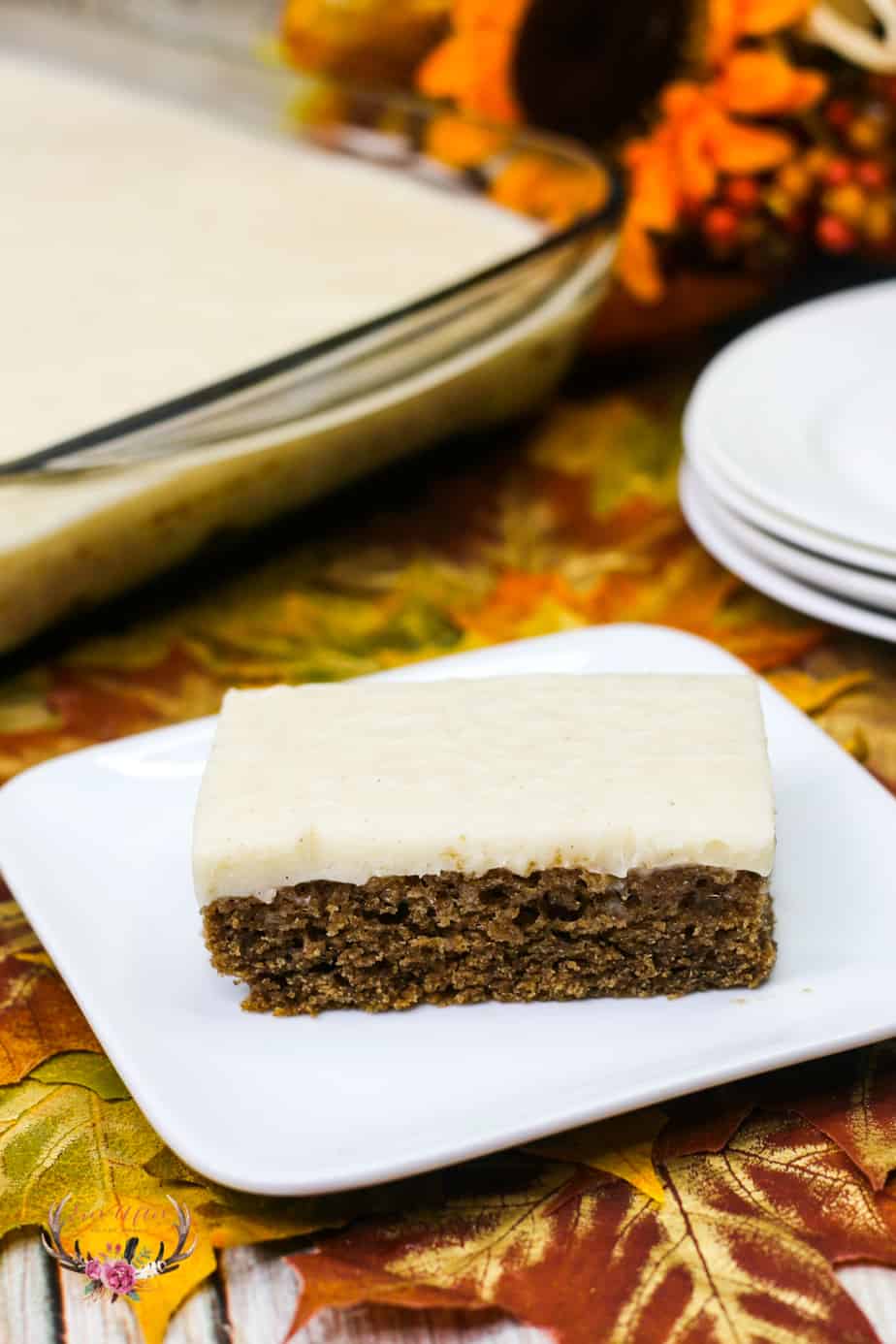 Cake Directions
Preheat oven to 350 degrees and spray a 9×13 glass pan with pam baking spray.
Using a medium saucepan, combine the butter and water and bring to a slow boil.
Remove and allow to cool.
Using a large bowl, whisk together the flour, sugar, salt, baking soda, cinnamon, nutmeg, cloves until combined.
In a separate bowl, whisk together the sour cream and eggs.
Whisk the butter mixture into the sour cream and eggs.
Gradually whisk in the dry ingredients into the wet ingredients until combined.
Fold in the apples.
Spread the batter evenly into the baking pan.
Bake in the oven for 25-35 minutes or until a toothpick comes out clean.
Allow to cool on the counter while you make the icing.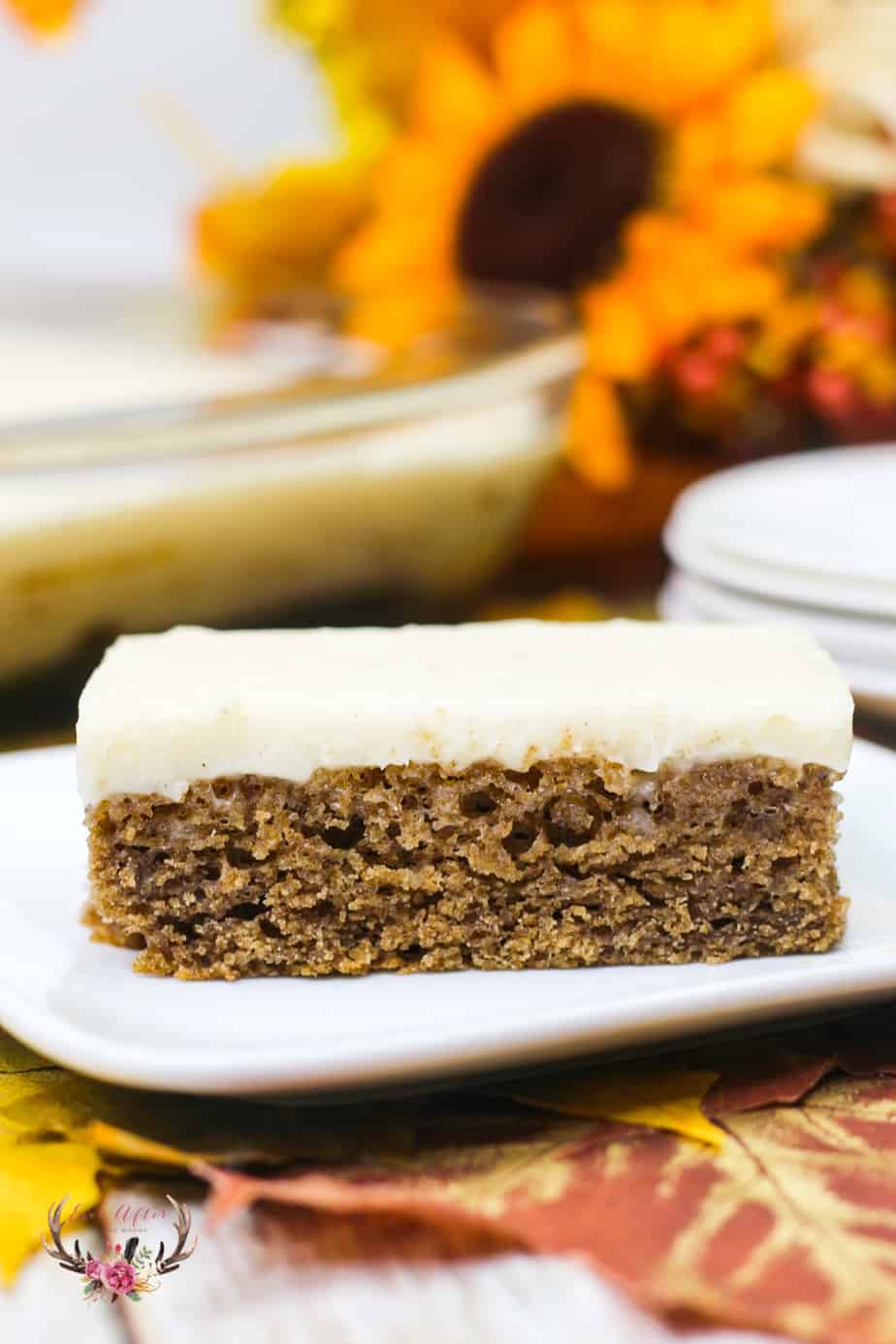 Using a medium pot, heat up the butter and milk over medium heat until the butter is melted.
Whisk in the powdered sugar, vanilla, caramel and cinnamon until combined and smooth.
Pour over the cake and allow icing to harden before enjoying!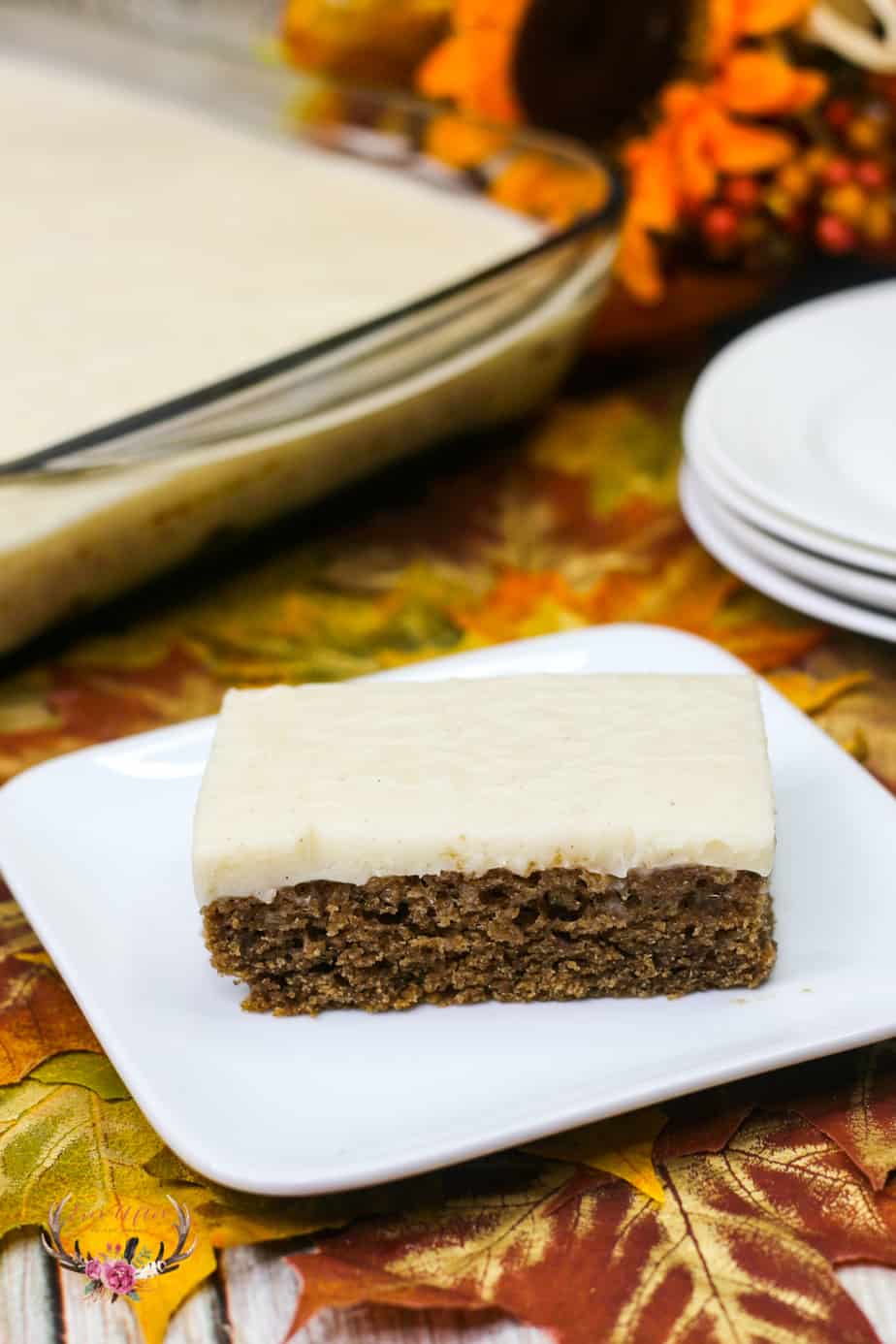 Enjoy!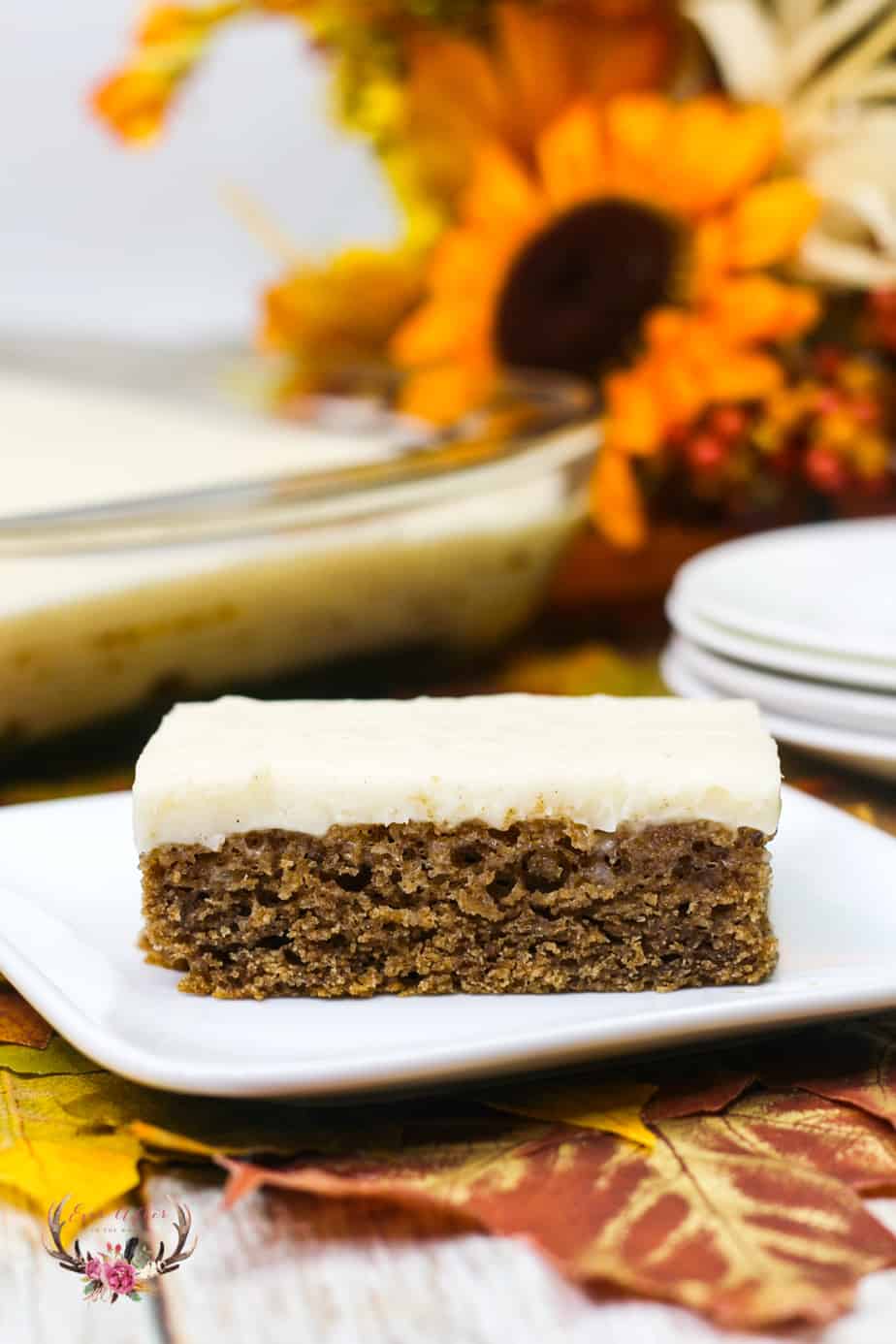 This is such an easy recipe to make and really is easy to put together. We have so many other cake recipes to choose from on Ever After in the Woods be sure to try a few.
Happy Baking!