Peppermint Cookies
Peppermint Bark Cookies
Candy Cane Cookies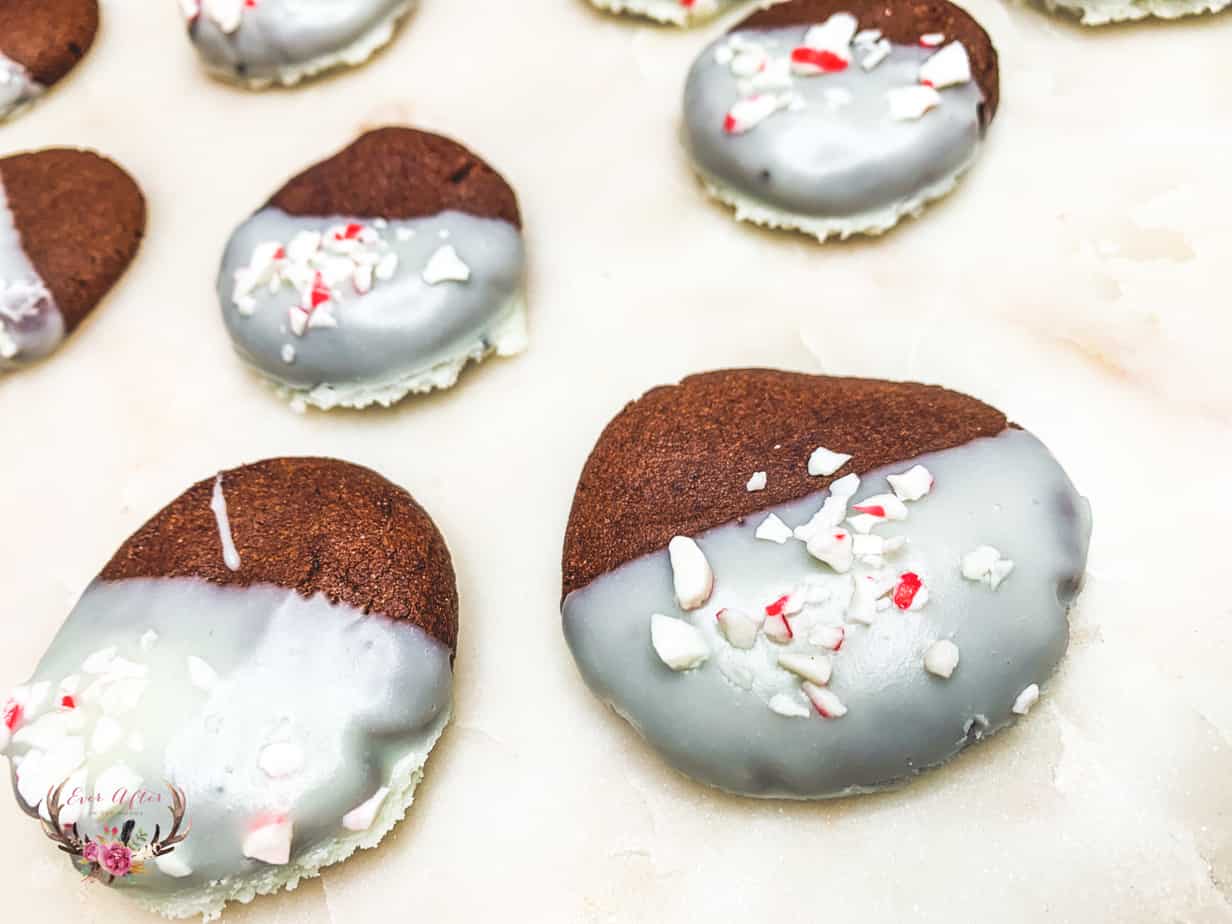 We love Christmas Cookies and these candy cane cookies are the perfect addition to your cookie trays this year. The remind me of peppermint bark, one of my most favorite holiday candy treats.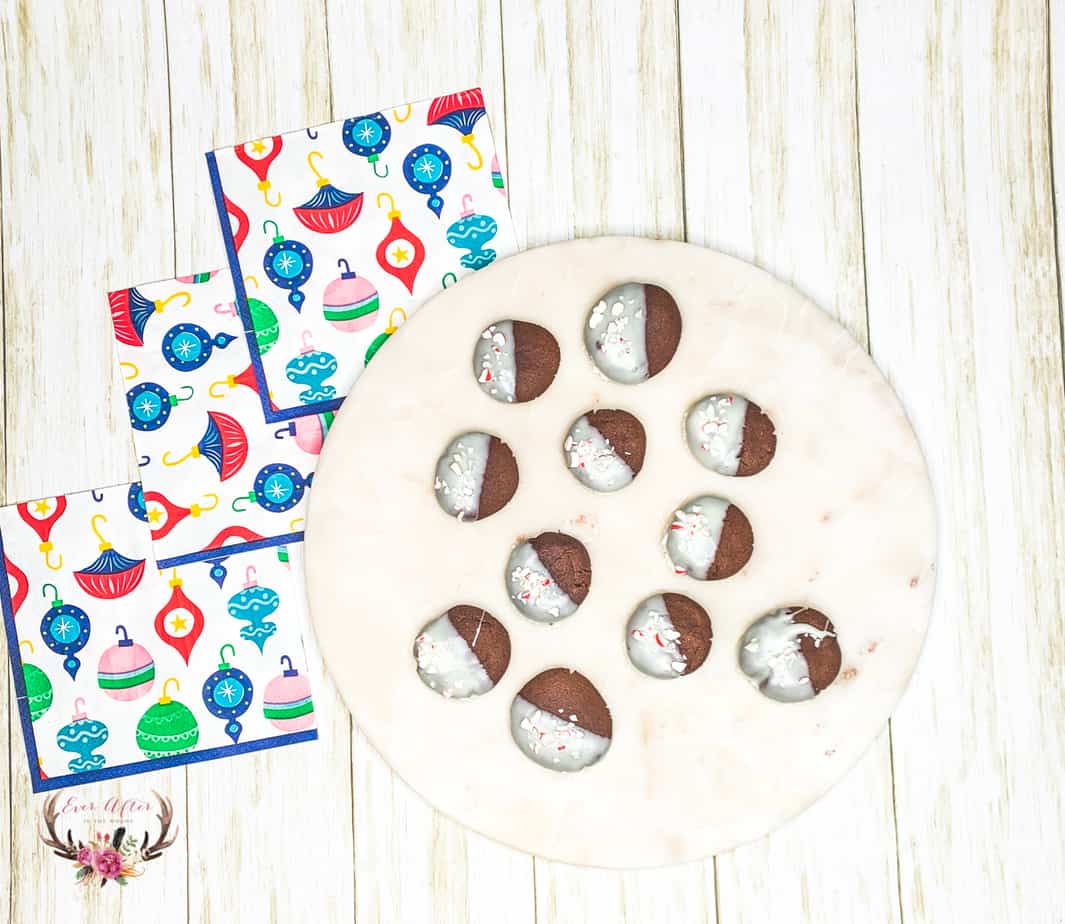 The Williams -Sonoma peppermint bark is my absolute favorite with a thick bottom of dark chocolate and the cool crunch of peppermint!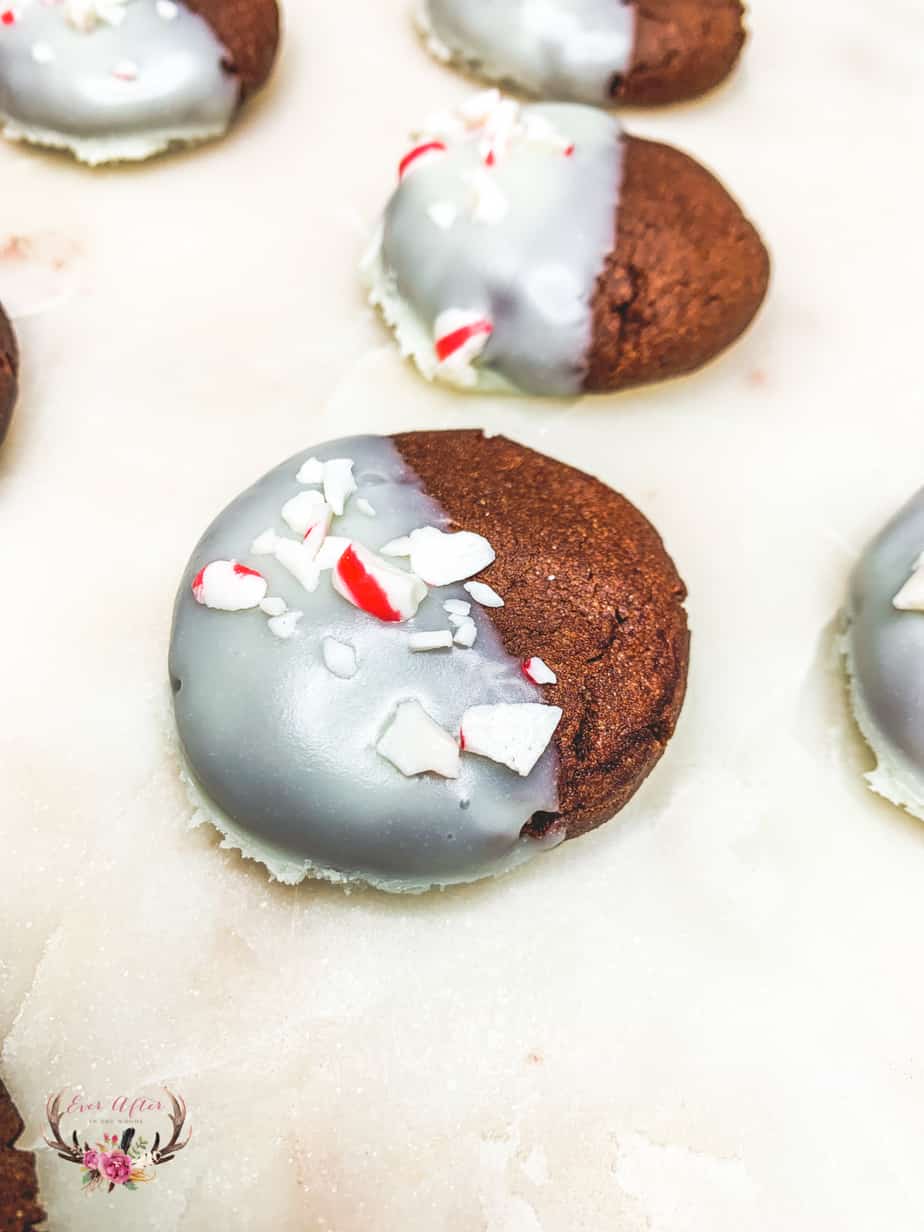 These cookies are delicious and if you have a mint fan in your home, these cookies are exactly what they need.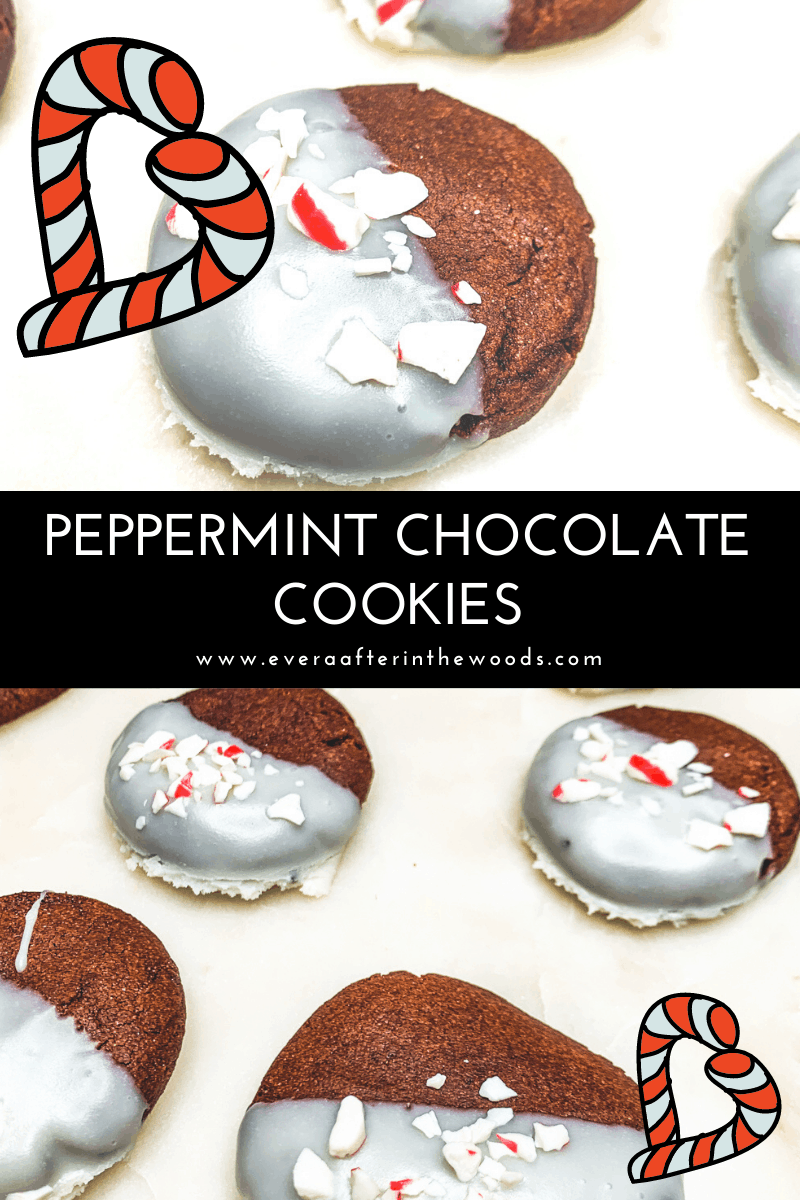 Candy Cane Cookies
Makes: 36 cookies
Cook: 45 Minutes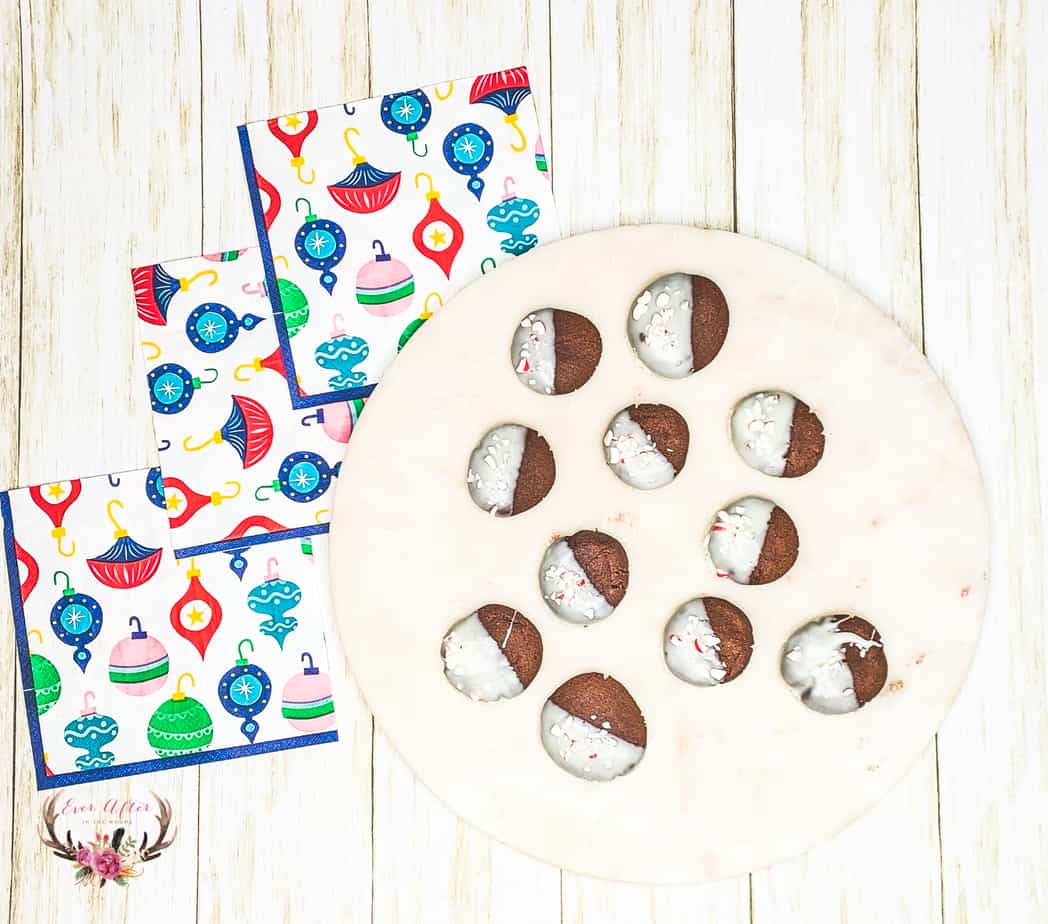 Ingredients
For the cookies –
1-1/2 sticks unsalted butter, room temperature
1 cup sugar
1 egg
2 tsp vanilla extract
1-1/2 cups flour
¾ cup cocoa powder
1 tsp baking powder
1 tsp salt
For the glaze-
2-1/2 cups white chocolate chips
1 tsp coconut oil
1 tsp mint extract
Crushed candy canes (about 3) for garnish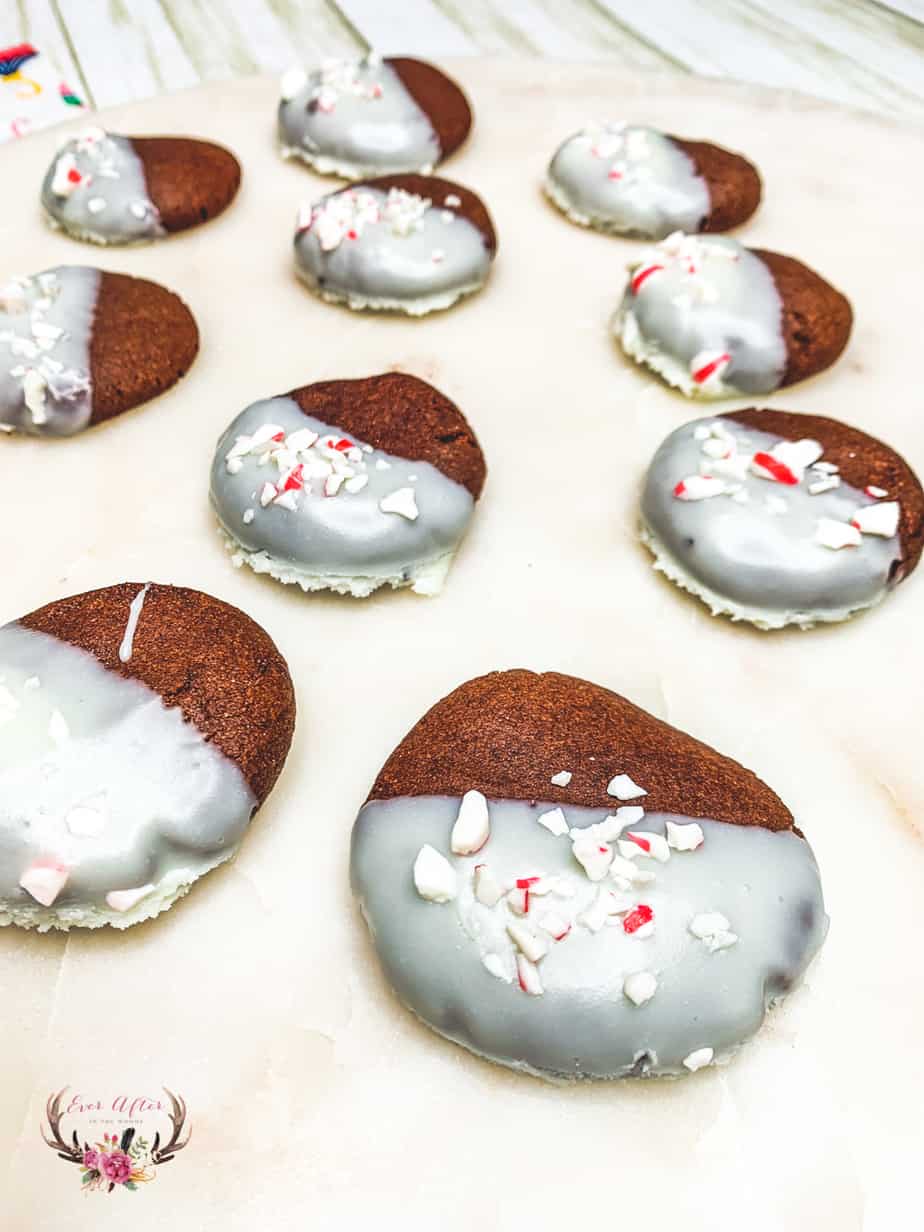 Instructions:
In the bowl of an electric mixer with the paddle attachment, cream the butter and sugar together until light and fluffy.
Add the egg and vanilla and beat to incorporate.
Add the flour, cocoa powder, salt and baking powder and combine.
Place the dough in plastic wrap and chill for 1 hour.
Preheat oven to 350, line baking sheets with silicon mats.
Scoop approx.. 1 TBSP of dough and roll into ball, then press in between your hands to flatten into a disk. Place on baking sheets.
Bake for 10 minutes.
Let cool completely.
For the glaze-
Place the chocolate chips and the coconut oil into a microwave safe bowl and microwave on medium in 30 second intervals, stirring in between. Once smooth add in the mint extract and mix to combine.
Dip each cookie into the glaze (we did half) and sprinkle with candy cane crumble.
Cool completely before storing.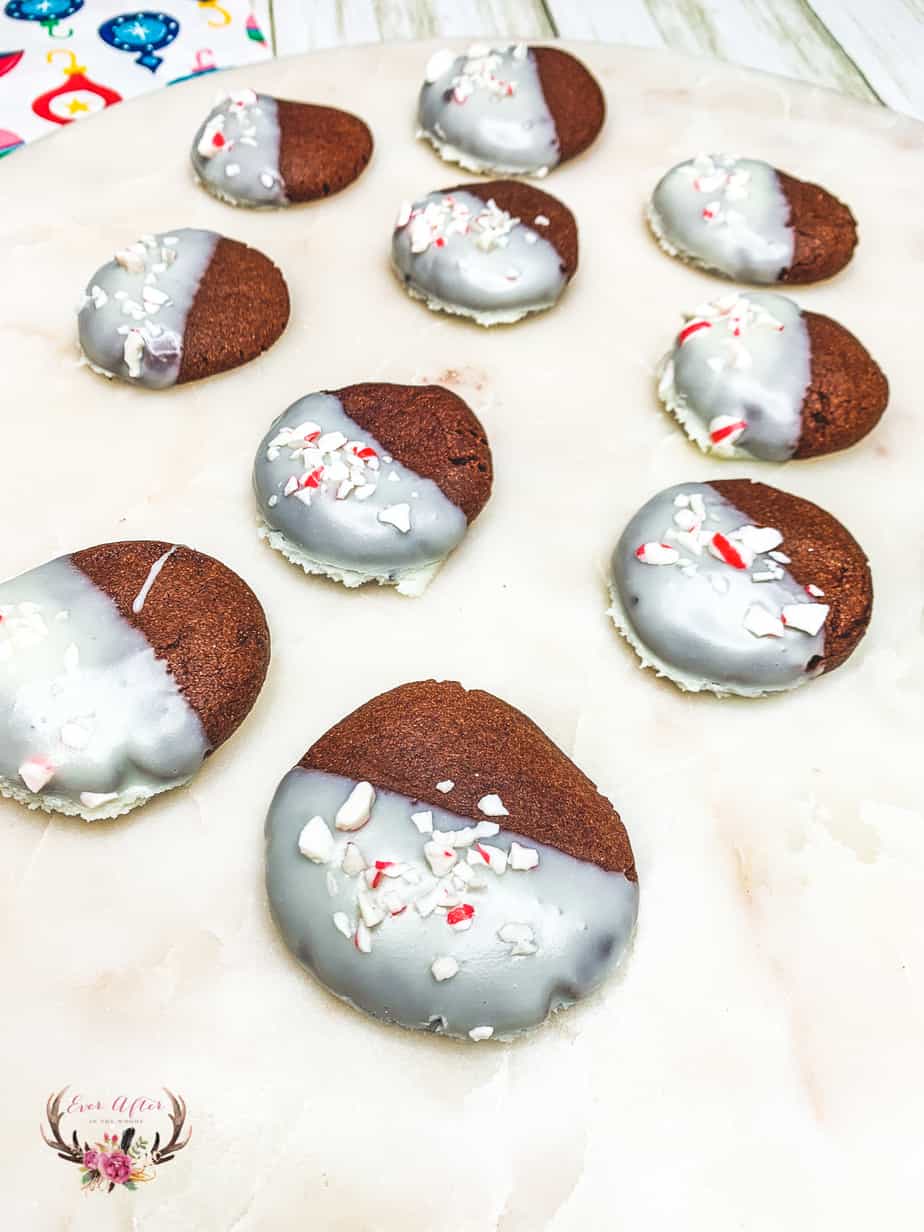 We have so many Christmas Cookies on the blog so search for your favorites or have a look at some of our favorites below!
Happy Baking!

If you liked this recipe, have a look at some of our other Christmas Cookies recipes too: