This post is sponsored by Sivan Social.
Gifts for Everyone with Athleta
The holiday season has fast come upon us and we will be shopping from home more often this year. We are so thankful for the Athleta's Gift Guide to help us choose amazing gifts for the active and activewear-loving folks on our holiday shopping list.
I know I cannot be the only one living in a joggers this year!!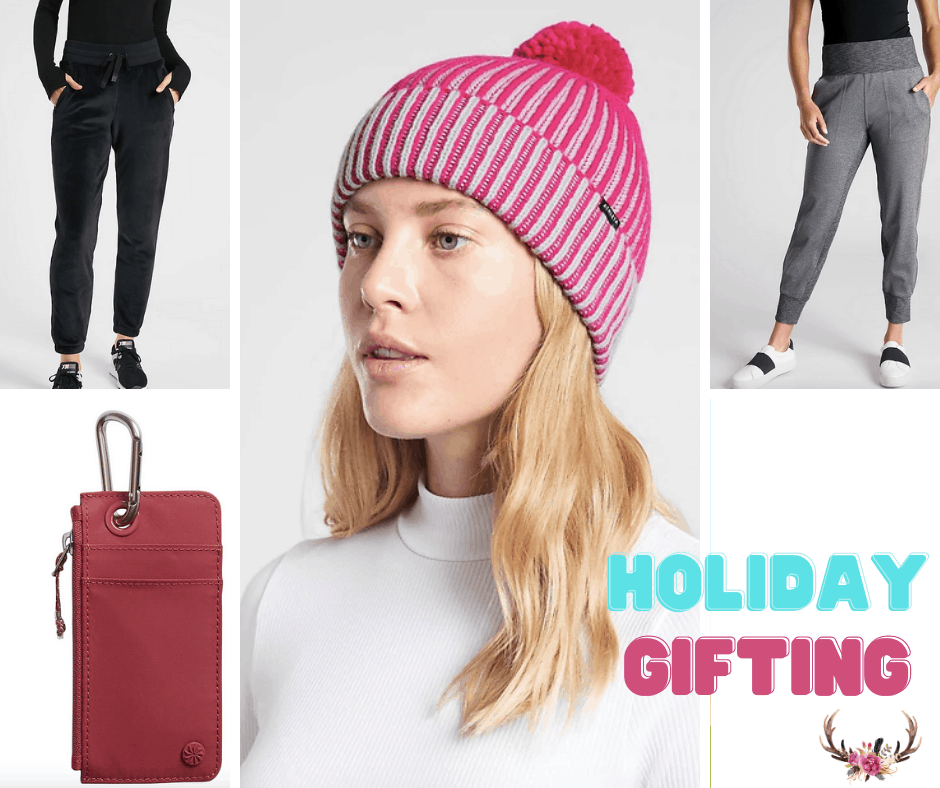 Athleta's Gift Guide
There are so many great gifts included in the Athleta's Gift Guide and on their website and I have picked my top 3 choices for easy gift giving.
3D Pom Beanie
This adorable hat comes in two colors – grey and pink for a stylish and fun gift for those that like to spend outdoors. With a one size option, it makes for the perfect gift!
Get yours here: https://m.svnlnk.com/z/lsi6
Venice Jogger
I made mention of joggers before and these with a high waist band and pockets (everything is better with pockets!) the perfect gift for a traveler, hiker or someone that loves to be cosy! Available in 3 colors and a variety of sizes, anyone would love to open this up at your gift exchange this year. Learn more here: https://m.svnlnk.com/z/lsiv
Double Cozy Karma Recover Jogger
A second jogger that I love that comes in 2 colors and is the ultimate in cozy.
Learn more here: https://m.svnlnk.com/z/lsiq
Coffee Run Wallet
This gift is the perfect accessory to clip to your bag with easy access. Simply add your keys to the carabiner to grab your coffee run wallet and go! This simple wallet comes in 6 colors and with a price point of $25, makes it the perfect gift for teachers, co-workers, friends and more. Learn more here: https://m.svnlnk.com/z/lsip
I have been a longtime fan of Athleta. The quality of their apparel lasts and the style and design are on point. Look no further for your holiday gifts.
Happy Shopping!