I am participating in a VIN campaign for California Dried Plums. I am receiving a fee for posting; however, the opinions expressed in this post are my own. I am in no way affiliated with California Dried Plums and do not earn a commission or percent of sales.
Now that I am getting older I look to ways to supplement my eating habits for the better. I am concerned about my calcium levels and bone density as most maturing women are. California dried plums are helping me take a proactive choice for my personal health. By incorporating California dried plums as a regular part of my nutritious food choices they may support healthy bones. They contain vitamins and minerals such as potassium, copper, boron and vitamin K which may have bone protective effects.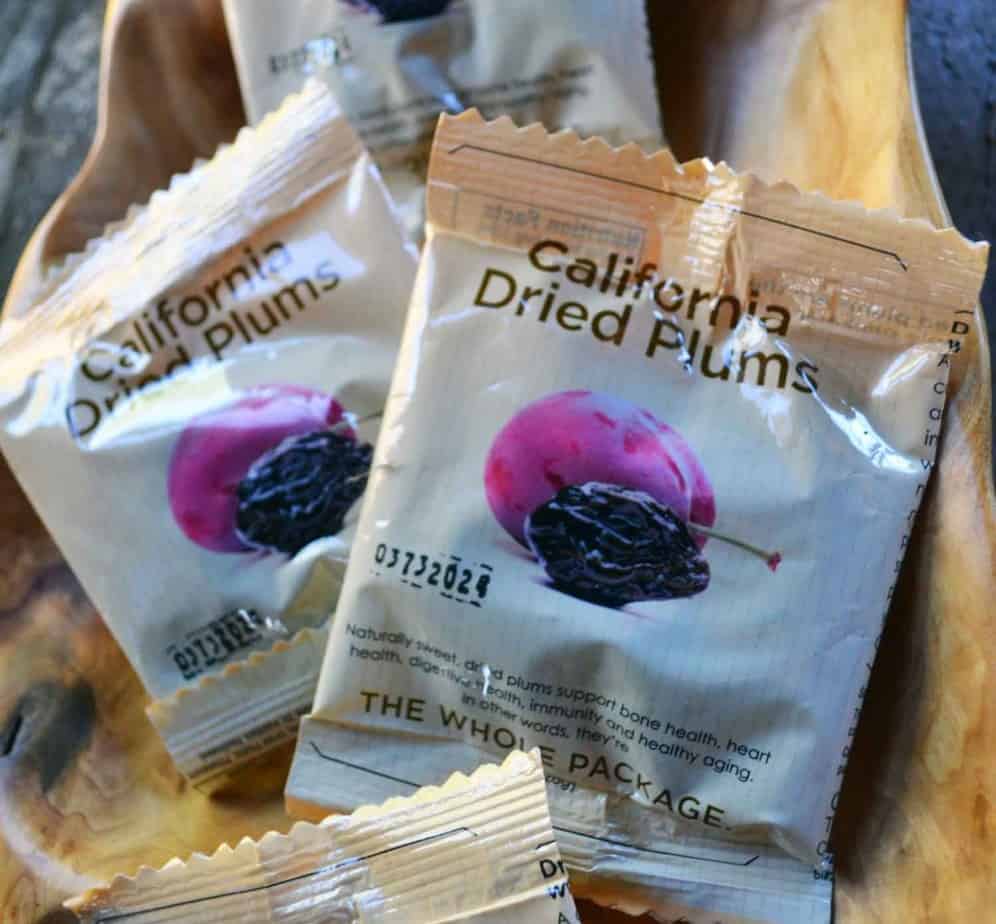 Simply by eating at least one serving of California dried plums a day may help me in the future. Research suggests that eating two servings, (about 100grams or 10 to 12 dried plums), may improve bone mineral density (BMD) and slow the rate of bone turnover in post-menopausal women. (Source: http://journals.cambridge.org/action/displayAbstract?fromPage=online&aid=8376146&fileId=S000711451100119X) In fact, new research shows eating half that amount, just slightly more than one serving, about 50 grams or 5 to 6 dried plums), may help maintain bone loss in post-menopausal women. (Source: http://www.fasebj.org/content/29/1_Supplement/738.12.abstract)
Honestly, how could you go wrong?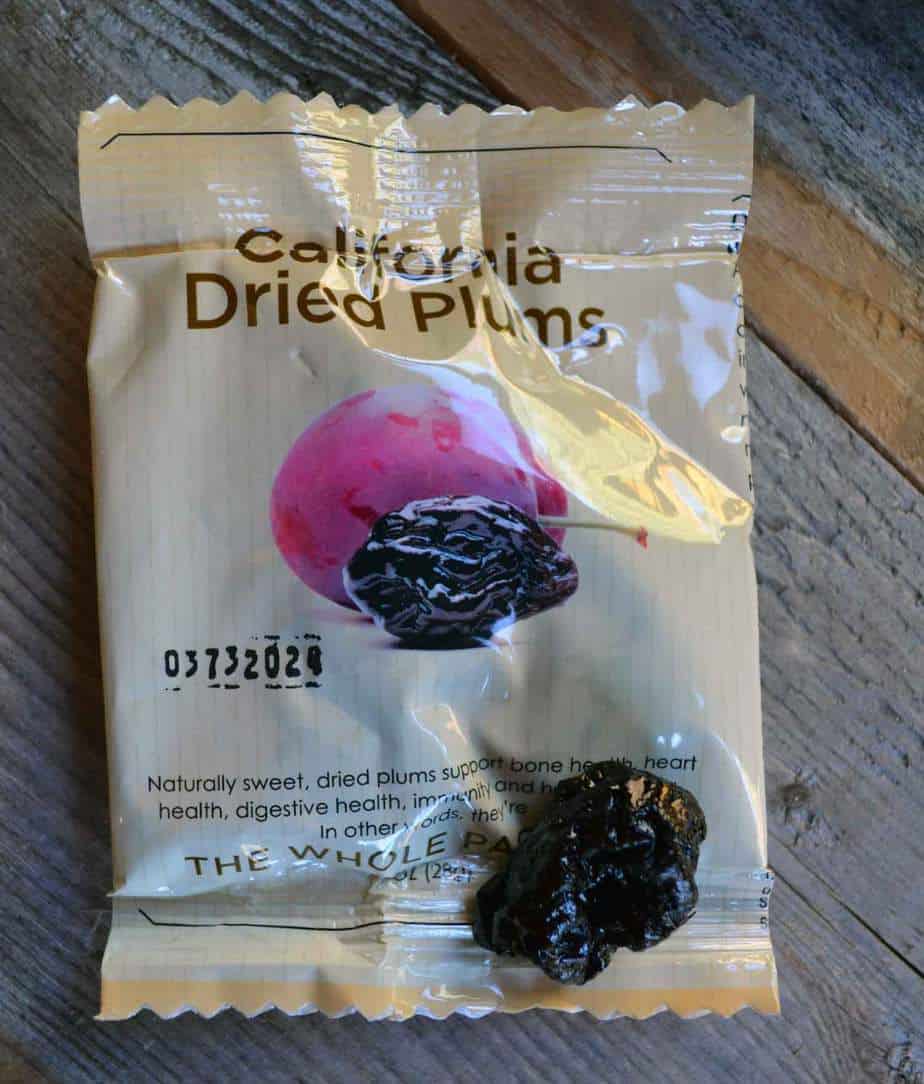 Incorporating California dried plums into your daily routine is so easy. There are many delicious recipes to try if you don't want to eat just plain prunes. How does a California Dried Plum Snack Bars or Bacon-Wrapped Dried Plums sound?
Bacon Wrapped Dried Plums
Ingredients
12

large dried plums

pitted

1

slice

lemon

1/4

cup

finely chopped celery

2

cooked artichoke hearts

finely chopped

3

ounces

cream cheese

1 1/2

tablespoons

lemon juice

1/4

teaspoon

salt

Dash of cayenne pepper

6

slices

bacon
Instructions
Soak dried plums overnight in water with lemon slice. Drain and pat dry.

Combine celery, artichoke hearts, cream cheese, lemon juice, salt and cayenne. Stuff dried plums with mixture. Cut bacon slices in half. Wrap a slice around each dried plum; fasten with toothpicks. Grill for 4 to 5 minutes on each side or until bacon is crisp.
You can find these recipes and more on the California dried plums website. I can't wait to try these out for myself. I think my husband may want to sample these or two! I am so excited that California dried plums promote digestive health. If you know me personally you know that this is a constant battle for me and always has.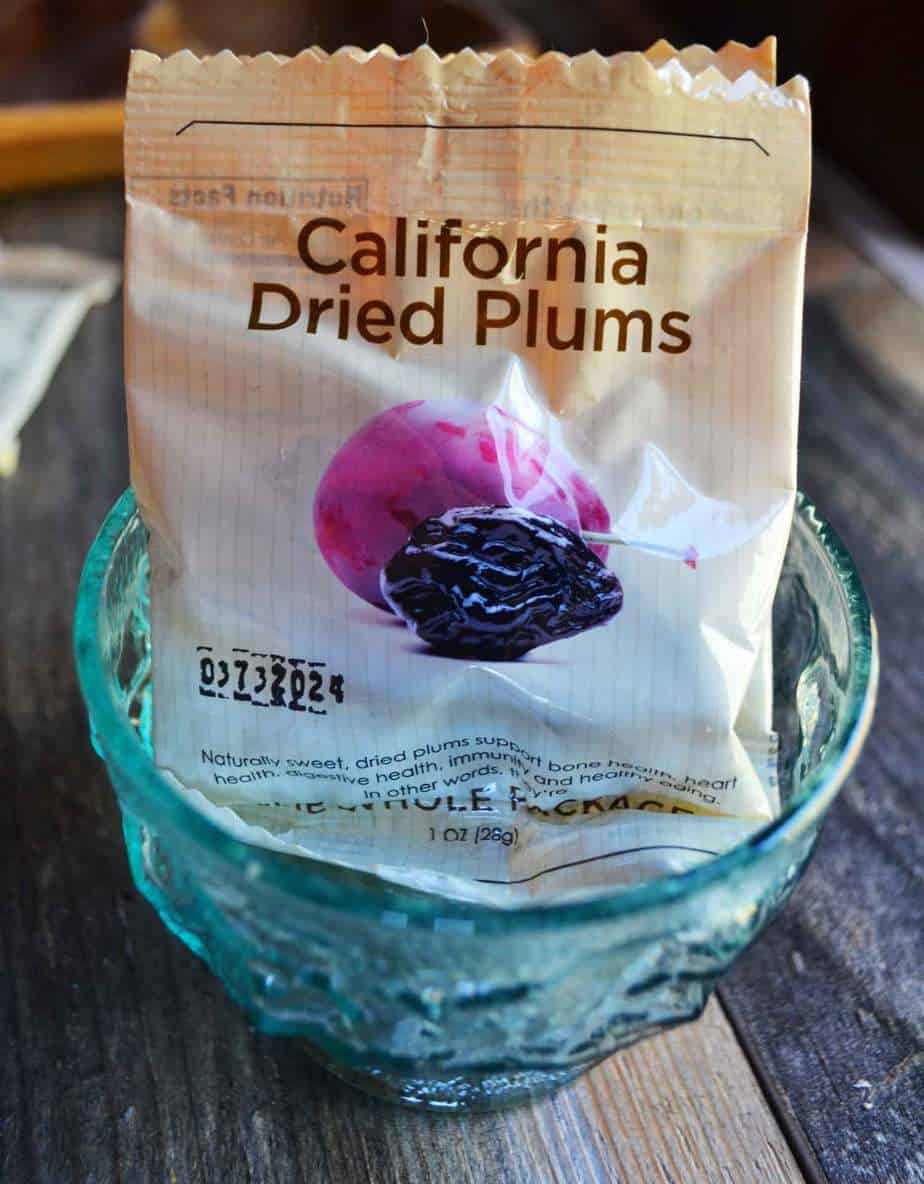 California Dried Plums are the whole package: a naturally sweet, convenient and nutrient-dense snack and a versatile culinary ingredient. Emerging research suggests dried plums support healthy bones, and may support heart health, digestive health, immunity and healthy aging.
Learn more about California Dried Plums at http://www.californiadriedplums.org/
"I am participating in a VIN campaign for California Dried Plums. I am receiving a fee for posting; however, the opinions expressed in this post are my own. I am in no way affiliated with California Dried Plums and do not earn a commission or percent of sales."