Finally- our peach tree has started to produce fruit and now we have fresh peaches everywhere. What to do with all of these beautiful peaches. I have this delicious recipe for peach filling for peach pie.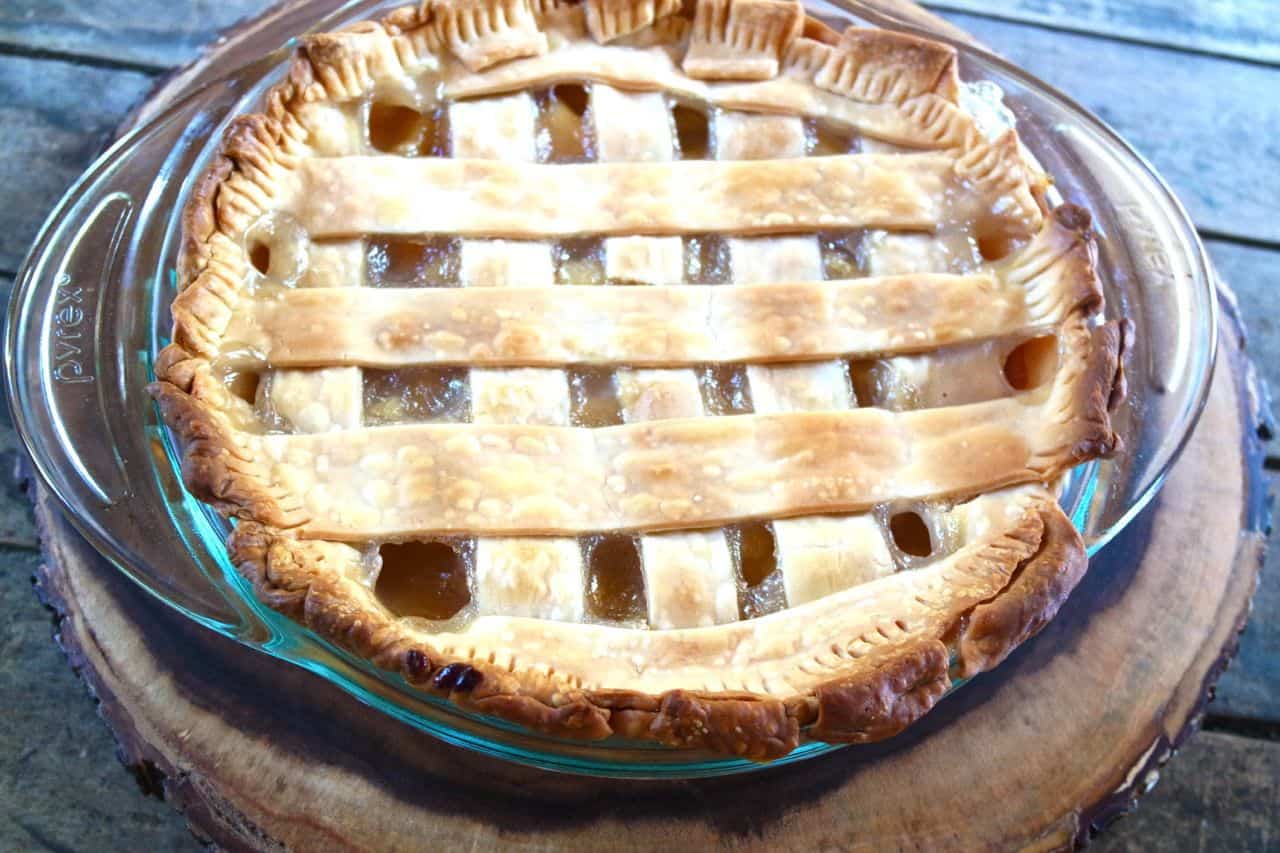 You can make this in advance and freeze it- it is not safe for canning though because it has cornstarch in the recipe.
Homemade Peach Pie Filling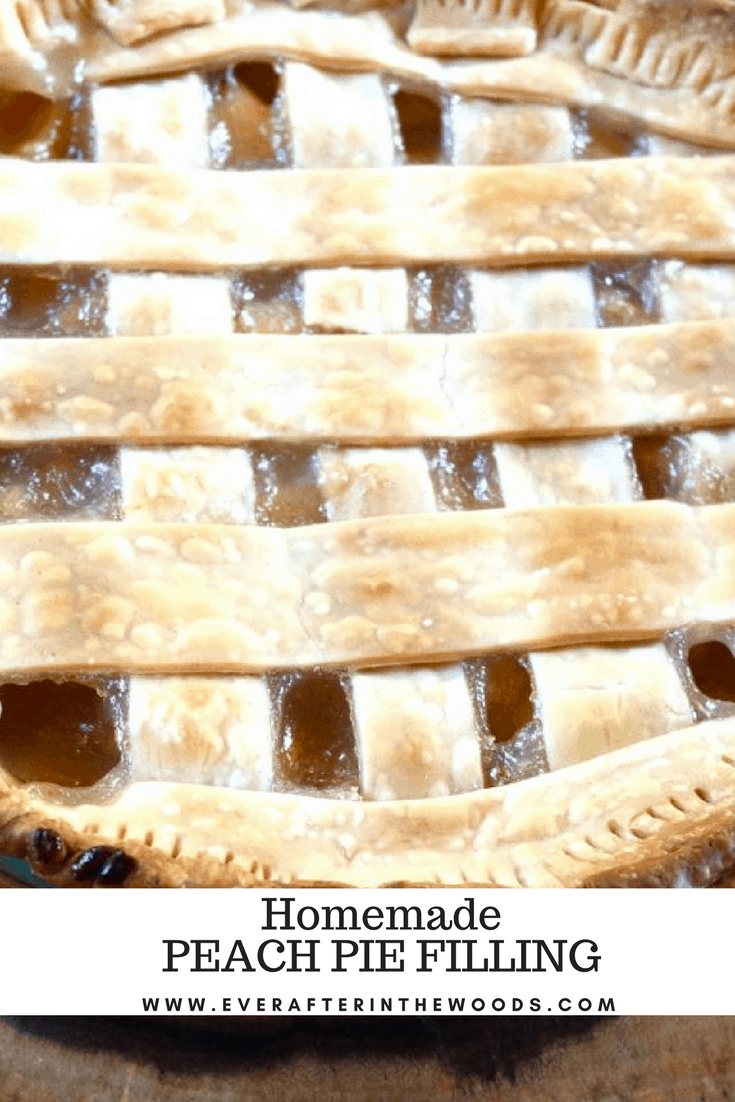 Ingredients
1 cup water 2 TBSP lemon juice
1 cup sugar
¼ cup cornstarch
1 TBSP vanilla extract
4 cups peaches, pitted and sliced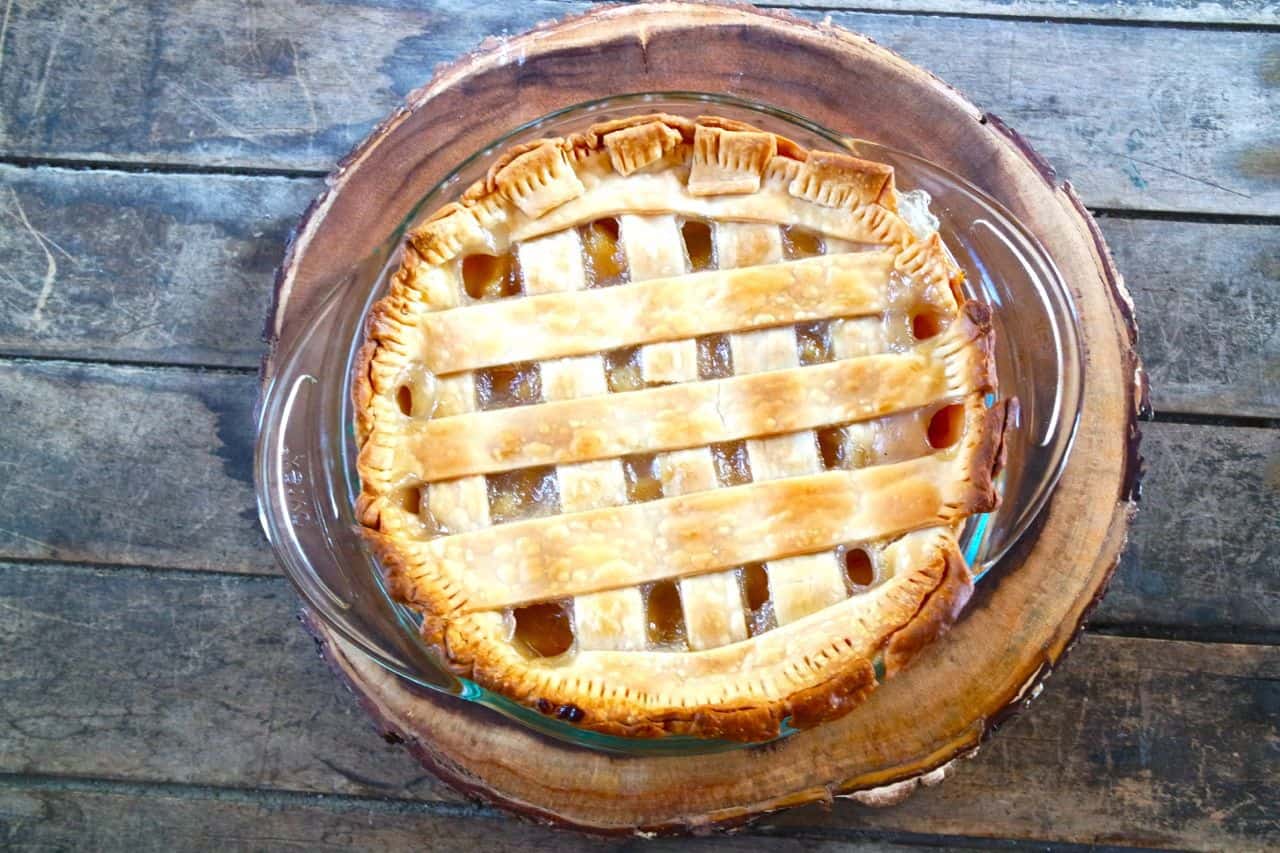 DIRECTIONS
In a large sauce pan combine water, lemon juice, cornstarch, and sugar. Heat over a medium heat until the mixture thickens, about 5 minutes. Once it bubbles, cook for another 2-3 minutes.
Remove from heat and add vanilla and peaches and combine.
Cool to room temperature.
Use immediately or freeze.
So I used my peach pie filling to make my very first peach pie. I used refrigerated pie crust to save time. Simply unroll the pie crust and press into a nine inch pie plate. Add the peach pie filling. Cover with the second roll of refrigerated pie crust. I cut mine into strips with a pizza cutter and arranged the strips in a checkerboard or lattice pattern. Cover the edges with aluminum foil and bake in a preheated 425 oven for 20 minutes.  Uncover the edges and bake for an additional 20 minutes or until the filling in the center bubbles up. That is the key to making sure your pie is finished perfectly. Remove from the oven and let cool completely before cutting and serving.
I have been so afraid for so long to bake pies and while I definitely took a shortcut in using pre-made pie crust I am very happy with the outcome of this peach pie. It is not overly sweet like some pies can be. Serve with whipped cream or good old vanilla ice cream and be prepared to be transported back to a time when pies cooled on windowsills.
Happy Baking!