This past Easter season I was seeing hot cross buns everywhere around the Internet. I never knew that they were a part of Easter tradition for so many people. When I made this recipe and posted to Instagram I learned so much from so many of my readers that I was truly amazed that I never knew that these buns/rolls were a part of so many families traditions.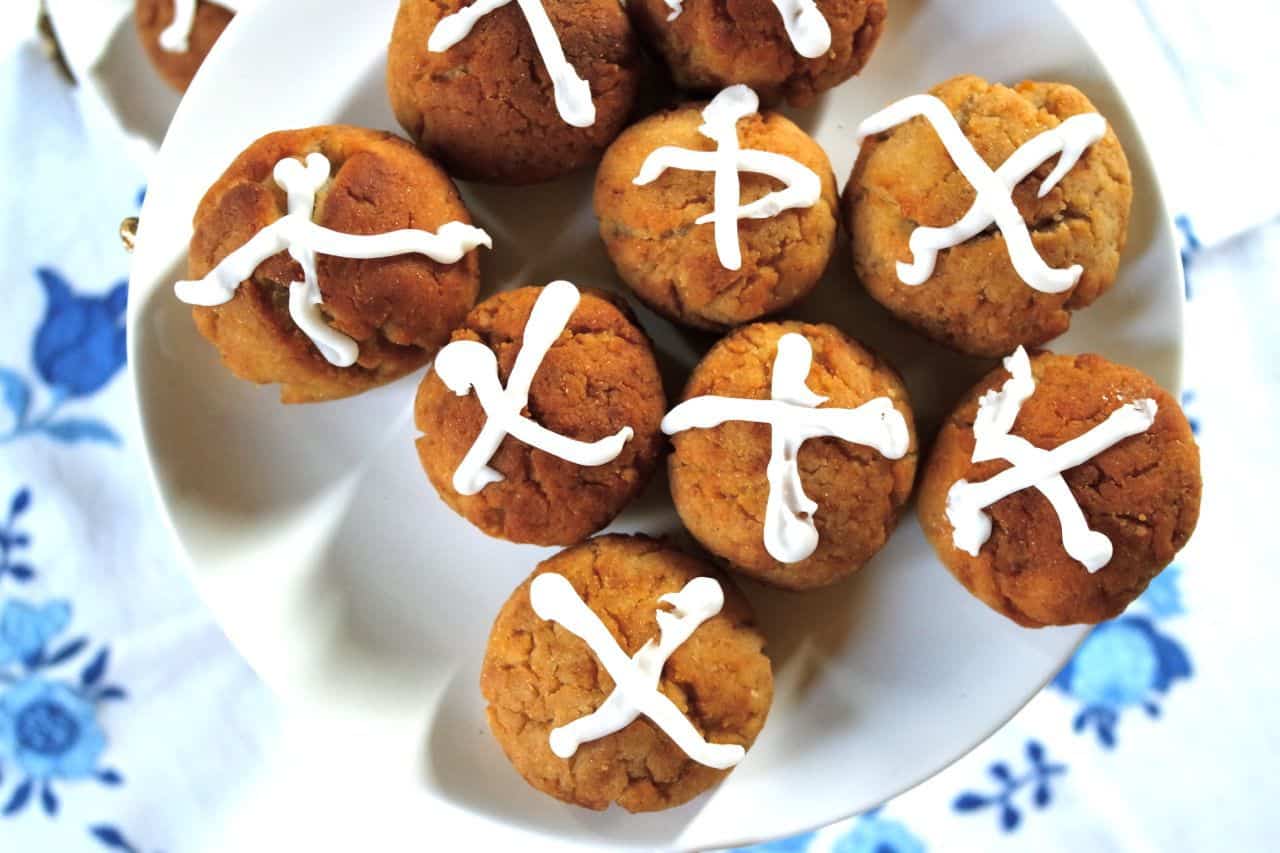 For me these Hot Cross Buns are a combination of a Snickerdoodle cookie and a roll. They are so delicious and soft.
Hot Cross Buns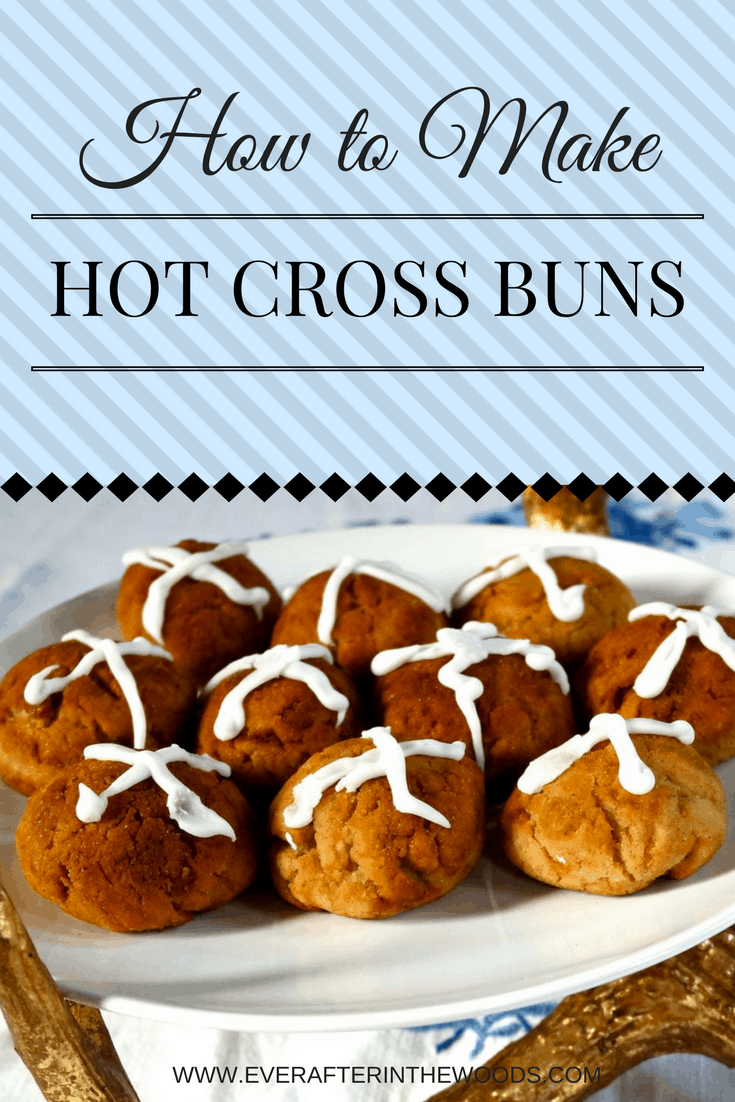 Ingredients
2 cups milk
½ cup vegetable oil
½ cup sugar + ¼ cup sugar
1 pkg active dry yeast
4 cups flour + ½ cup flour
1 teaspoon baking powder
½ teasppon baking soda
2 teaspoon salt
1 TBSP cinnamon
GLAZE
1 egg white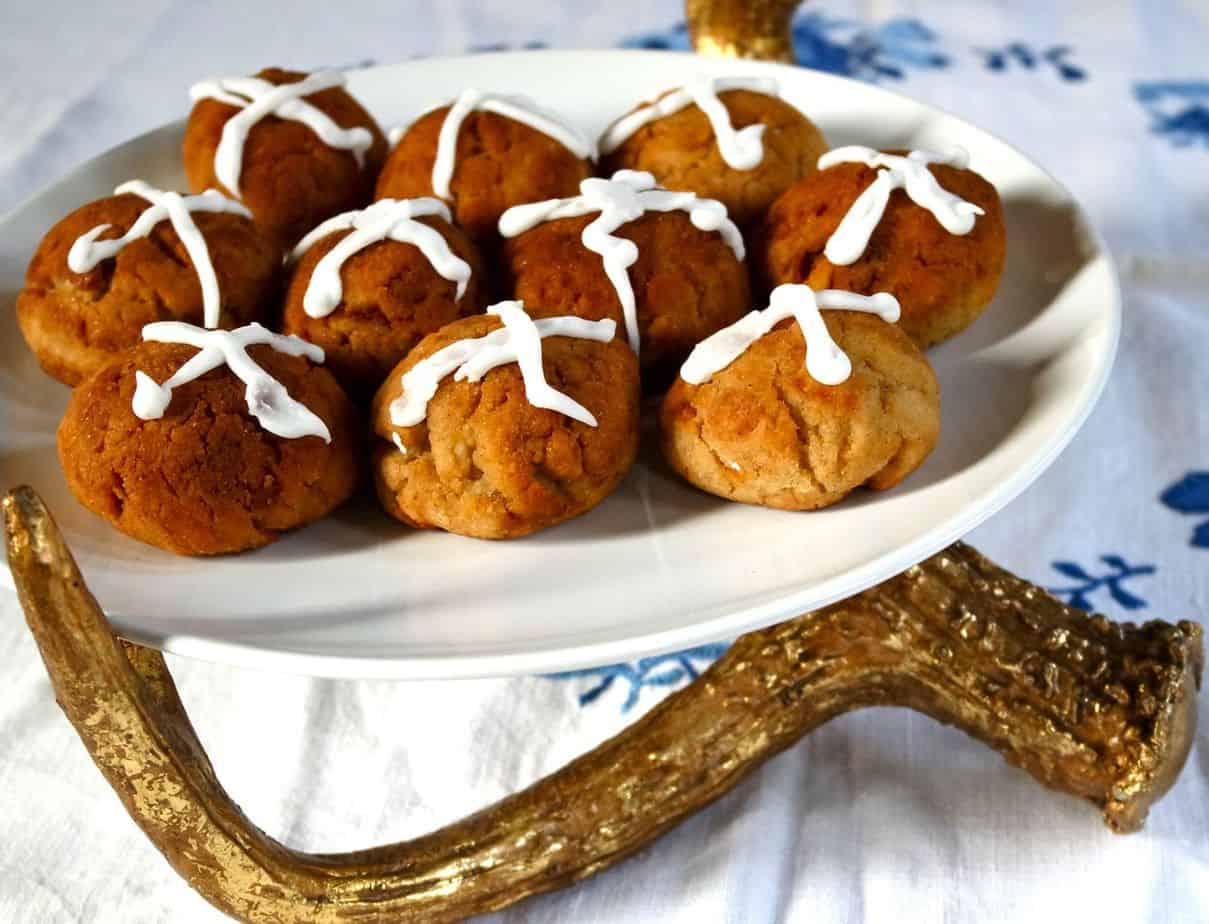 Directions
For the buns-
Combine milk, oil and ½ cup sugar in a large saucepan and heat until warm – make sure you do not boil. Turn off the heat and remove.
Sprinkle the yeast over the mixture and add the 4 cups of flour, stir to combine- the mixture will be stocky. Cover with a towel and set aside for at least 1 hour.
In a separate bowl combine the additional ½ cup flour, baking powder, baking soda and salt. Add this mixture to the yeast mixture and combine.
In a small bowl, combine the ¼ cup sugar with the cinnamon.
Lightly flour a surface. Add the dough to the surface and press to flatten. Sprinkle about ½ the cinnamon mixture into the dough and knead until combined. Repeat the process to use up the cinnamon mixture. You want to make sure the cinnamon sugar is distributed throughout the dough.
Pinch off a small ball of dough and roll it into a bowl. Place on greased cookie sheet. Finish with the rest of the dough. Cover with a towel and let rise in a warm place for at least 30 minutes.
Preheat oven to 400.
Make the glaze( 1 beaten egg white) and brush the top of each bun.
Bake for 20 minutes until the tops of the buns are light brown.
Remove from pan and cool completely.
I used store made icing (cheating I know!) and placed into a piping bag and made a cross on top of each one.
** A few notes – most recipes that I saw used raisins in the dough. I really dislike raisins, they remind me of bugs! So I never cook with them. The other thing I want to mention is that you can totally make your own icing and you do not have to make crosses if you do not want to – you can easily ice the whole bun if you choose.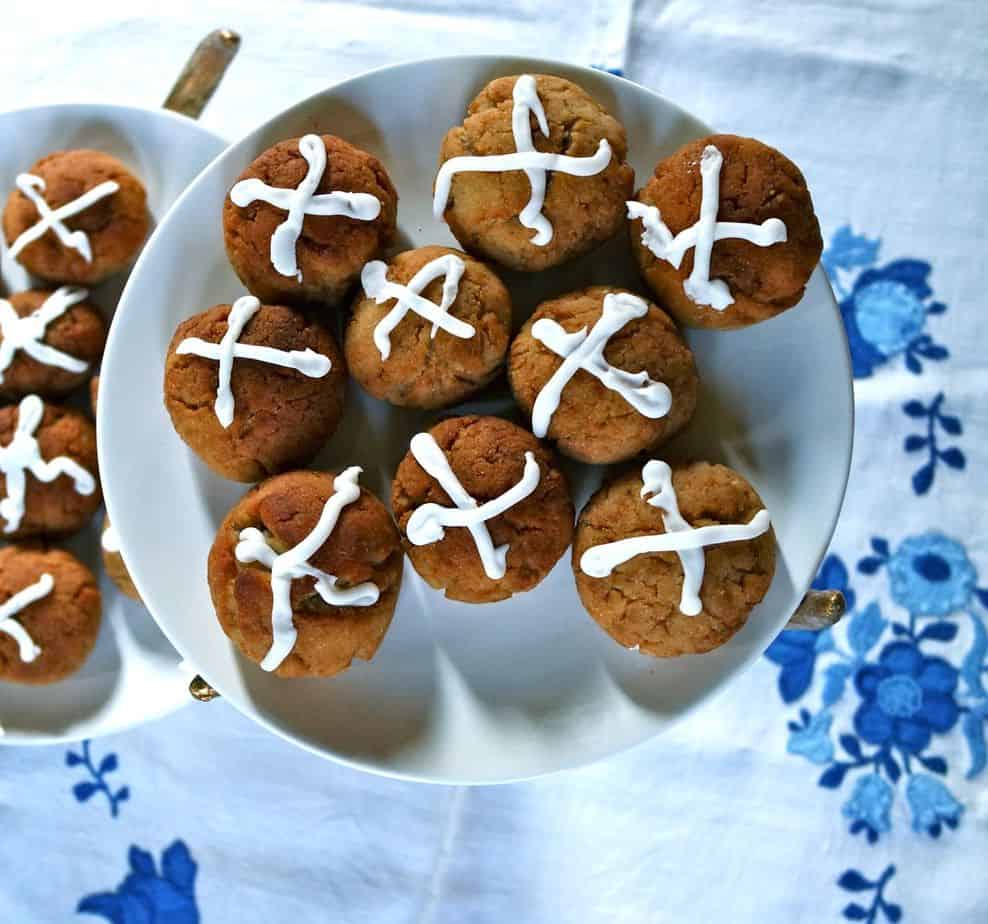 This recipe for Hot Cross Buns is really easy to make and you do not have to just make them during Easter time – these can be made for showers, brunches or any other type of get together you are having.
Happy Baking!