Strawberry Hot Chocolate Bombs
How to Make Strawberry Hot Chocolate Bombs at Home
Strawberry Hot Cocoa Bombs
Joining in on the hot chocolate bomb craze with these Strawberry Hot Chocolate Bombs. We love all types of Hot Cocoa Bombs and we have been making them since Christmas.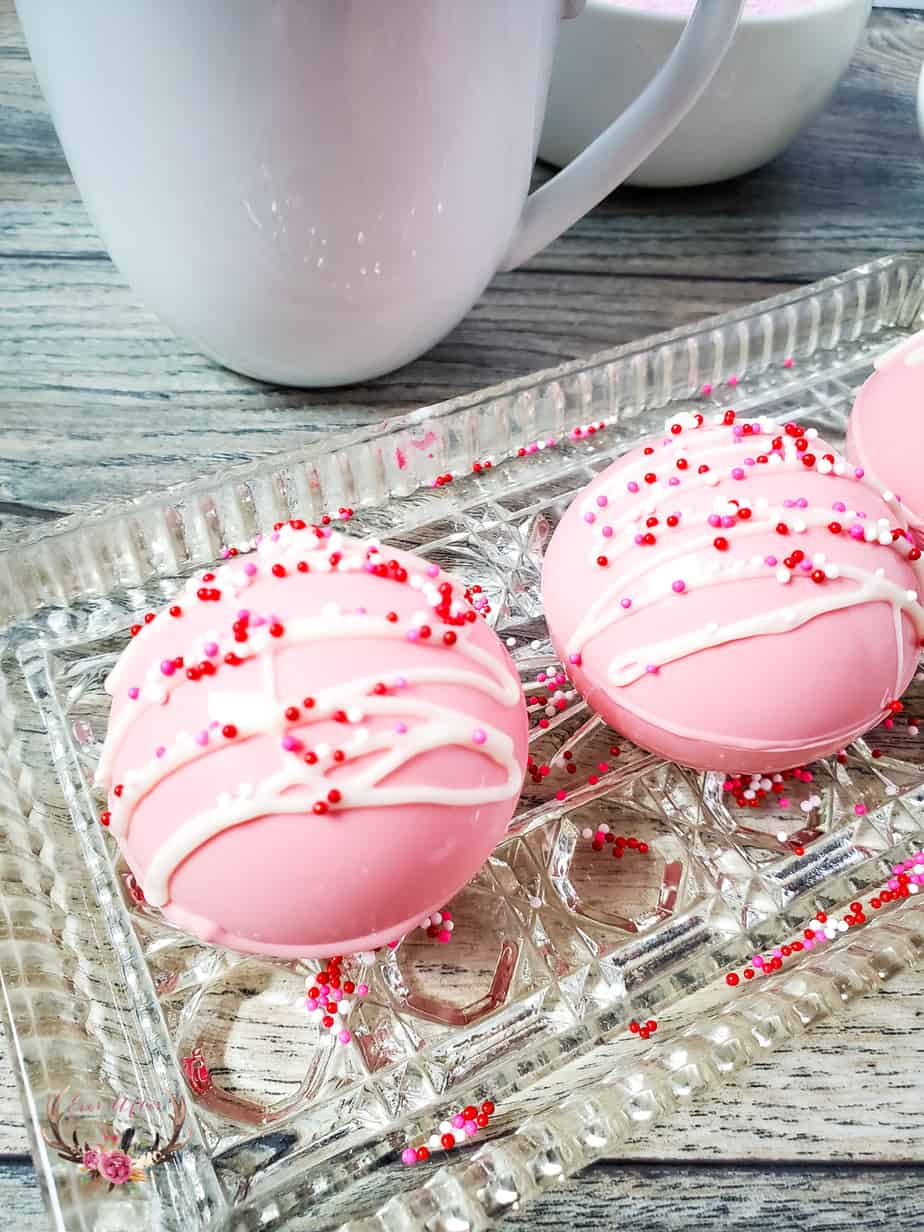 These are not difficult to make and everyone will surely get in on the fun to melt or explode your hot chocolate bomb. Simply heat milk on the stove top or microwave and watch the chocolate explode into a delightful and delicious hot cocoa treat.

Strawberry Hot Cocoa Bombs
We have made Lucky Charms Hot Cocoa Bombs, Valentine's Day Hot Cocoa Bombs, St. Patrick's Day Hot Cocoa Bombs, Easter Hot Cocoa Bombs and so many more!
How to Make Strawberry Hot Chocolate Bombs
Ingredients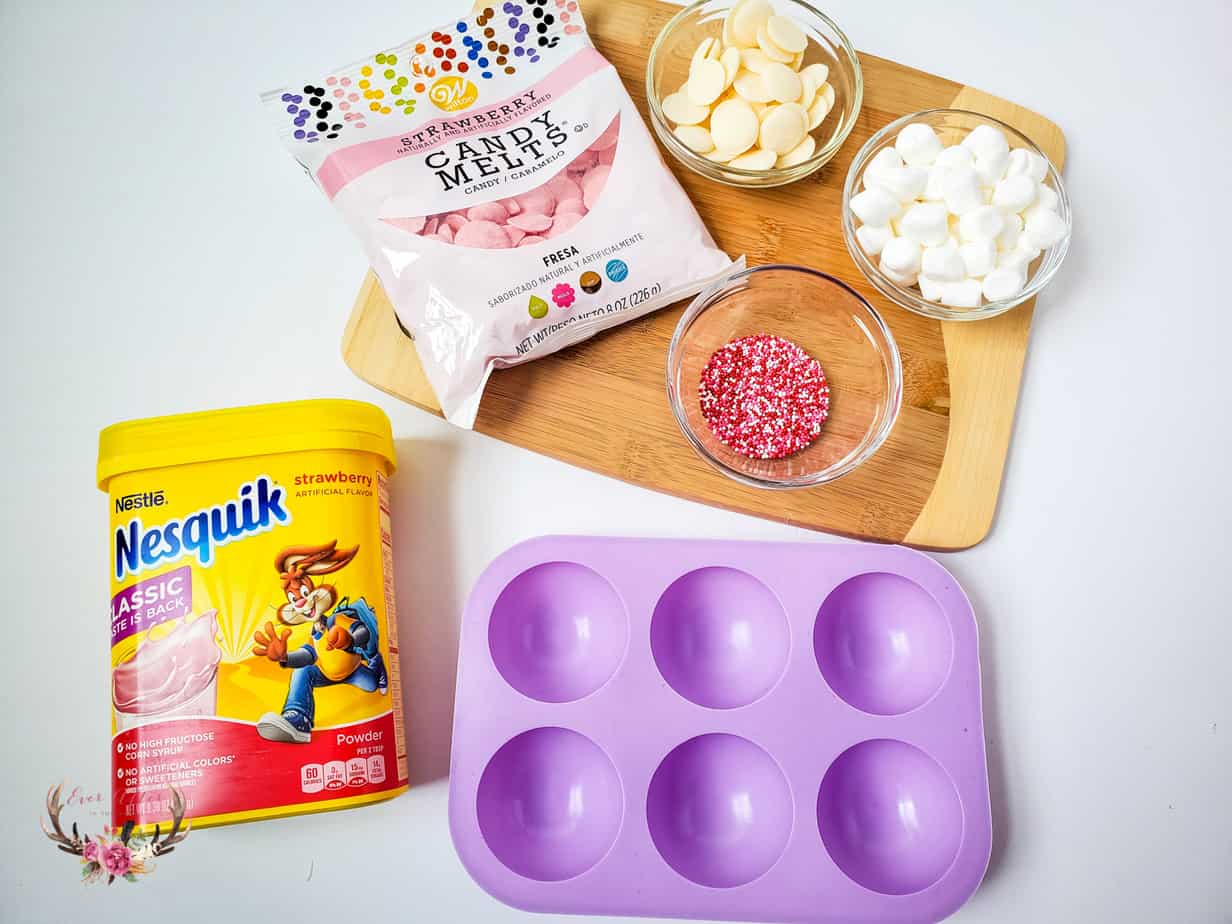 8 oz Strawberry flavored Candy Melts
2 oz white vanilla flavored candy melts
6 tbsp Strawberry Nesquik powdered drink mix
½ cup mini marshmallows
Red, pink and white nonpareils
Semi sphere mold
Microwave safe bowl, spoon or large pastry brush, pastry bag or ziplock bag, large plate, small plate, tablespoon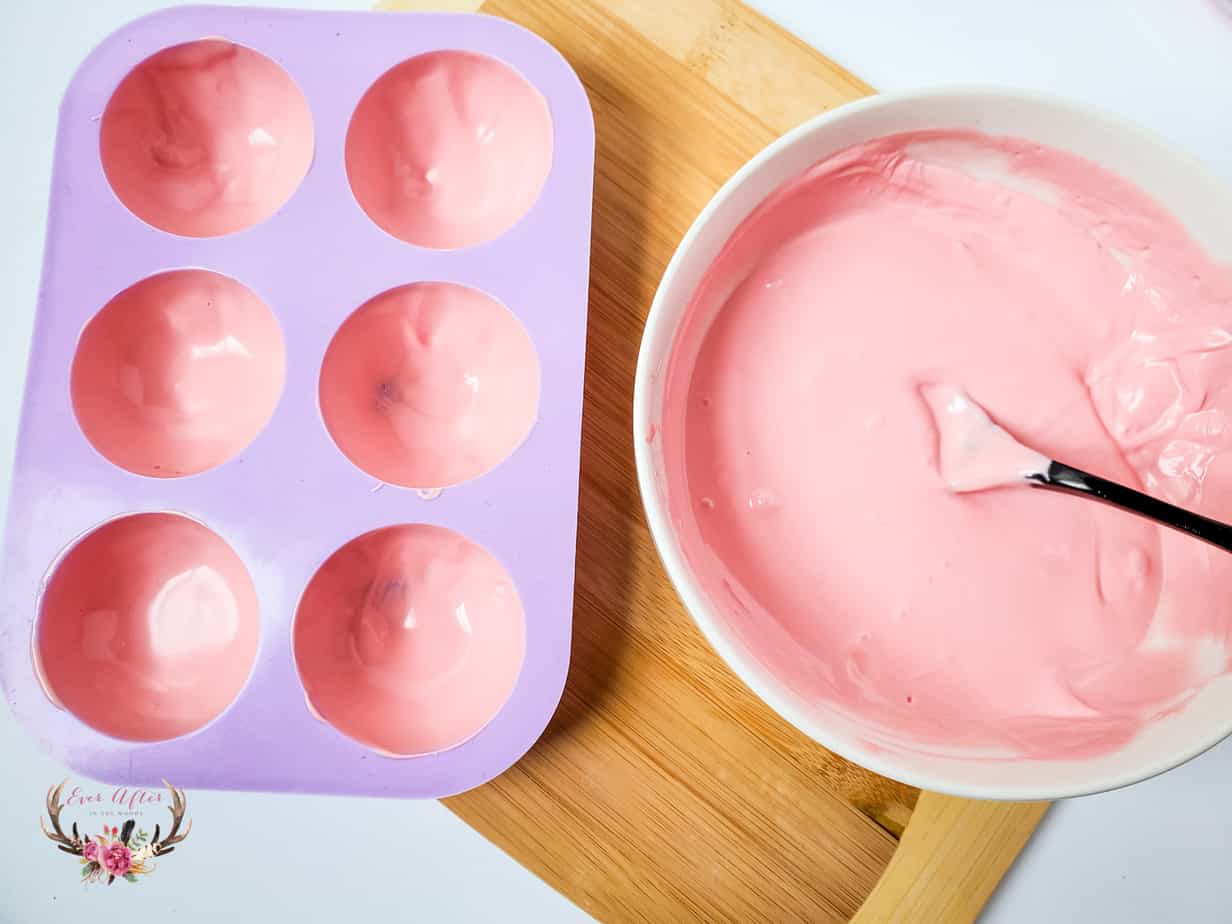 You will also need bath bomb molds or cake pop molds and, if using bath bomb molds, I found it best to hold them steady in a cupcake tin.
Instructions
Place a large plate into the freezer.
Pour strawberry candy melts into a microwave safe bowl and heat in the microwave for 30 second intervals, until fully melted. Stairwell between each heating session.
Using a spoon or large pastry brush, coat each of the mold cavities with the melted strawberry candy. Place into the freezer for 5 minutes, and repeat to add another coat of melted candy, then chill for an additional 5 minutes.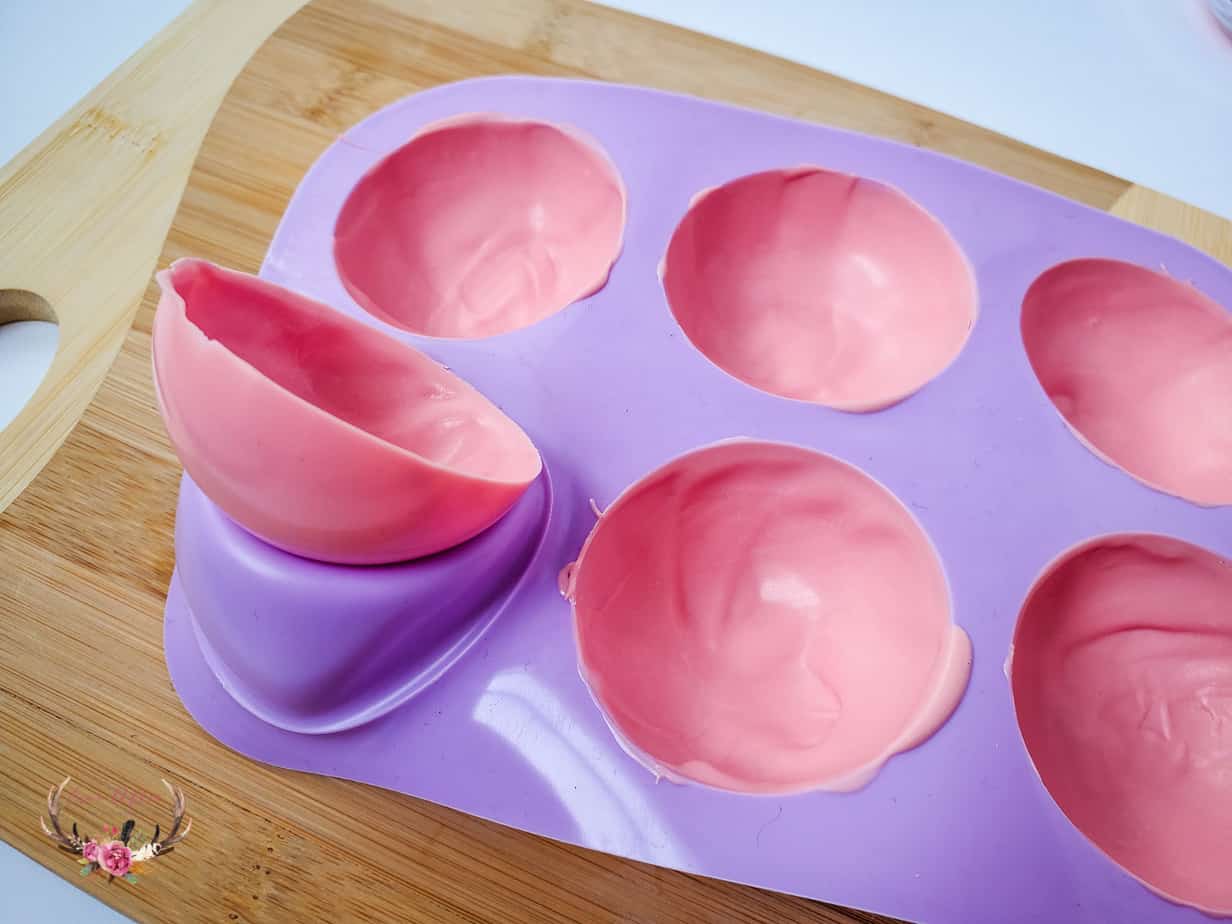 Remove the plate and candy coated mold from the freezer. Remove candy coated half spheres from mold and place onto the chilled plate.
Heat the small plate in the microwave for 2 minutes.
Place one candy coated half sphere upside down on the heated plate and move around to slightly melt the rim. Add 1 tablespoon Strawberry Nesquik and 6-8 marshmallows.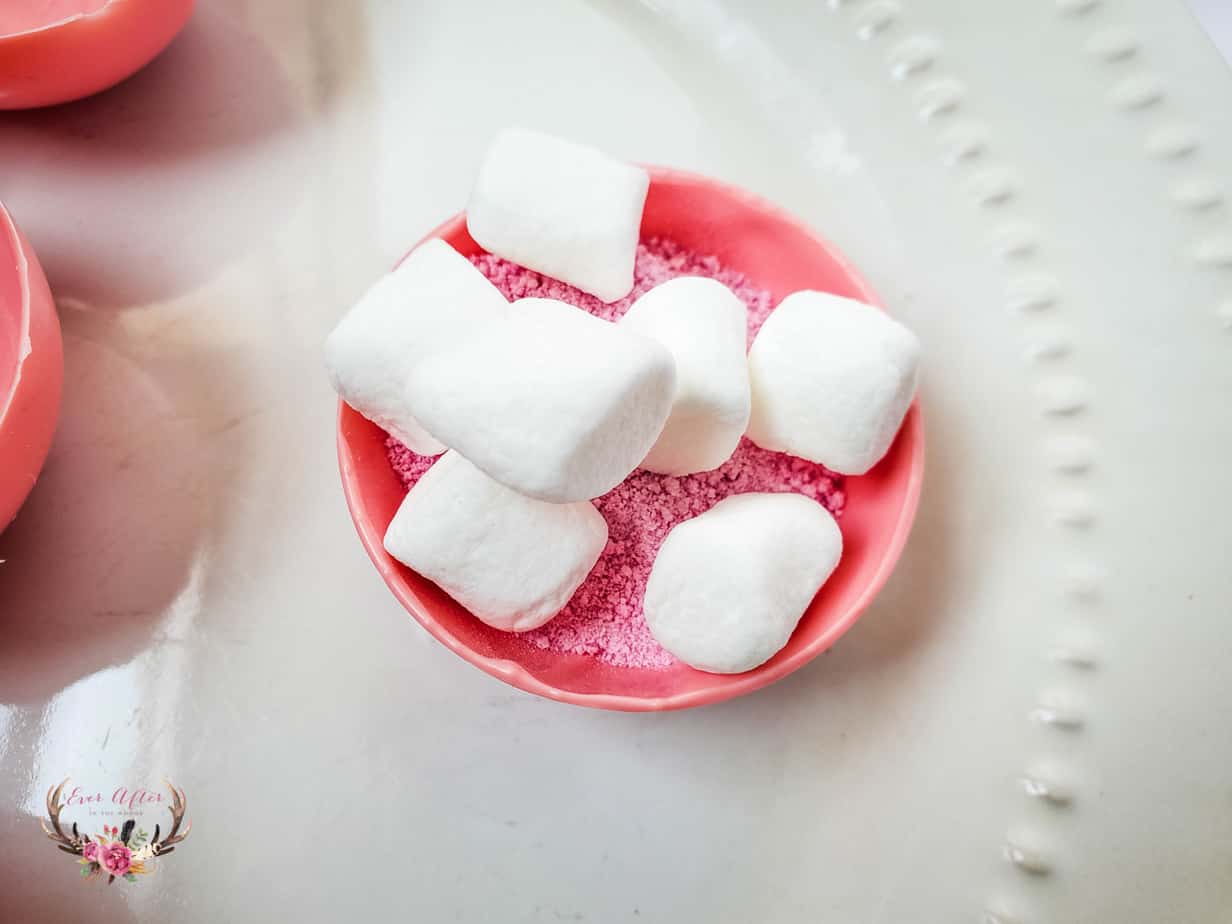 Place another candy coated half sphere upside down on the plate and move around to melt the rim, rubbing it around in the excess candy on the plate.
Stick that half sphere on top of the other, and very gently secure the two together. *They should go together no problem, but if you do have an issue, simply rub a little extra melted candy along the seam where there is a gap.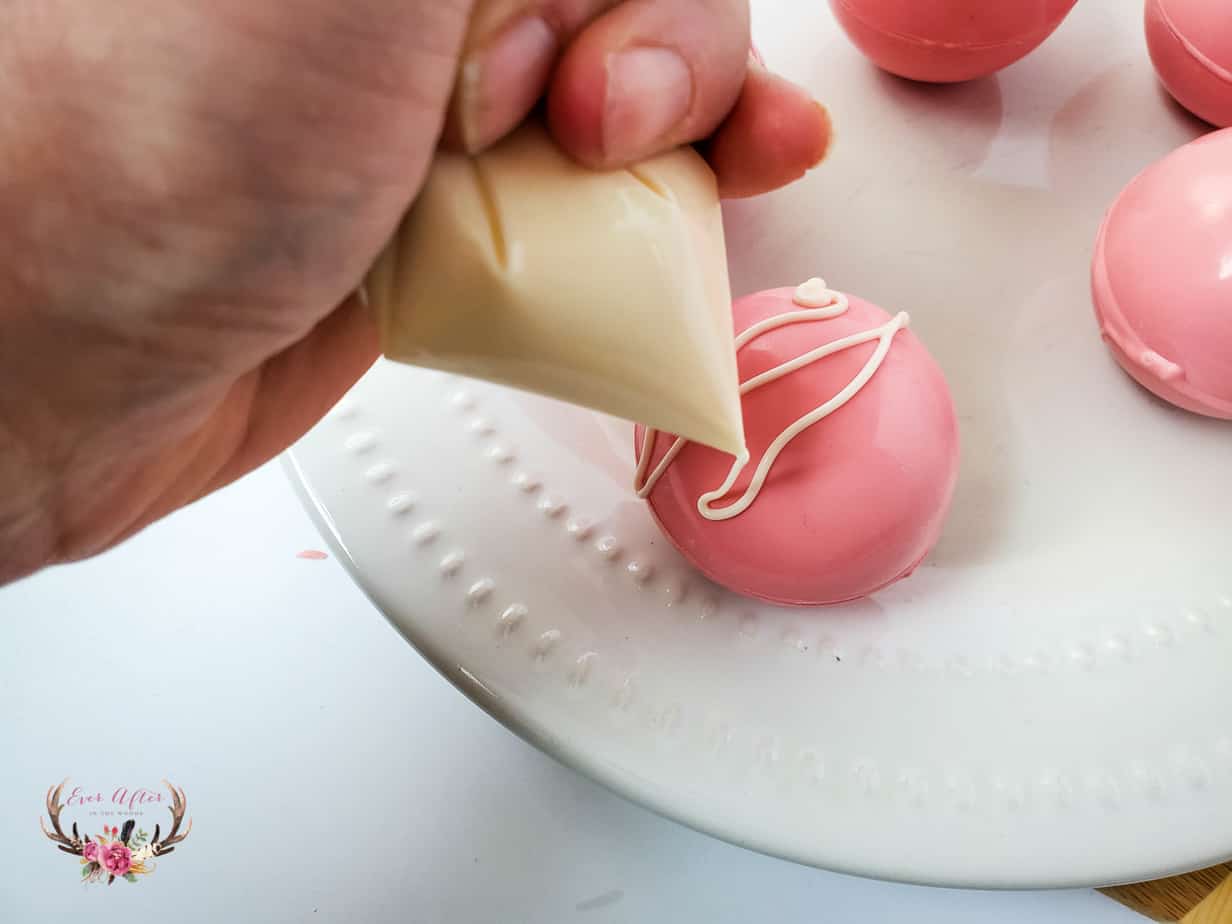 Place white candy melts into a pastry bag or ziplock bag and heat in 30 second increments until fully melted, massaging the bag between each heat session.
Once melted, cut off the tip of the bag and drizzle melted candy on top of the bomb in a back and forth motion.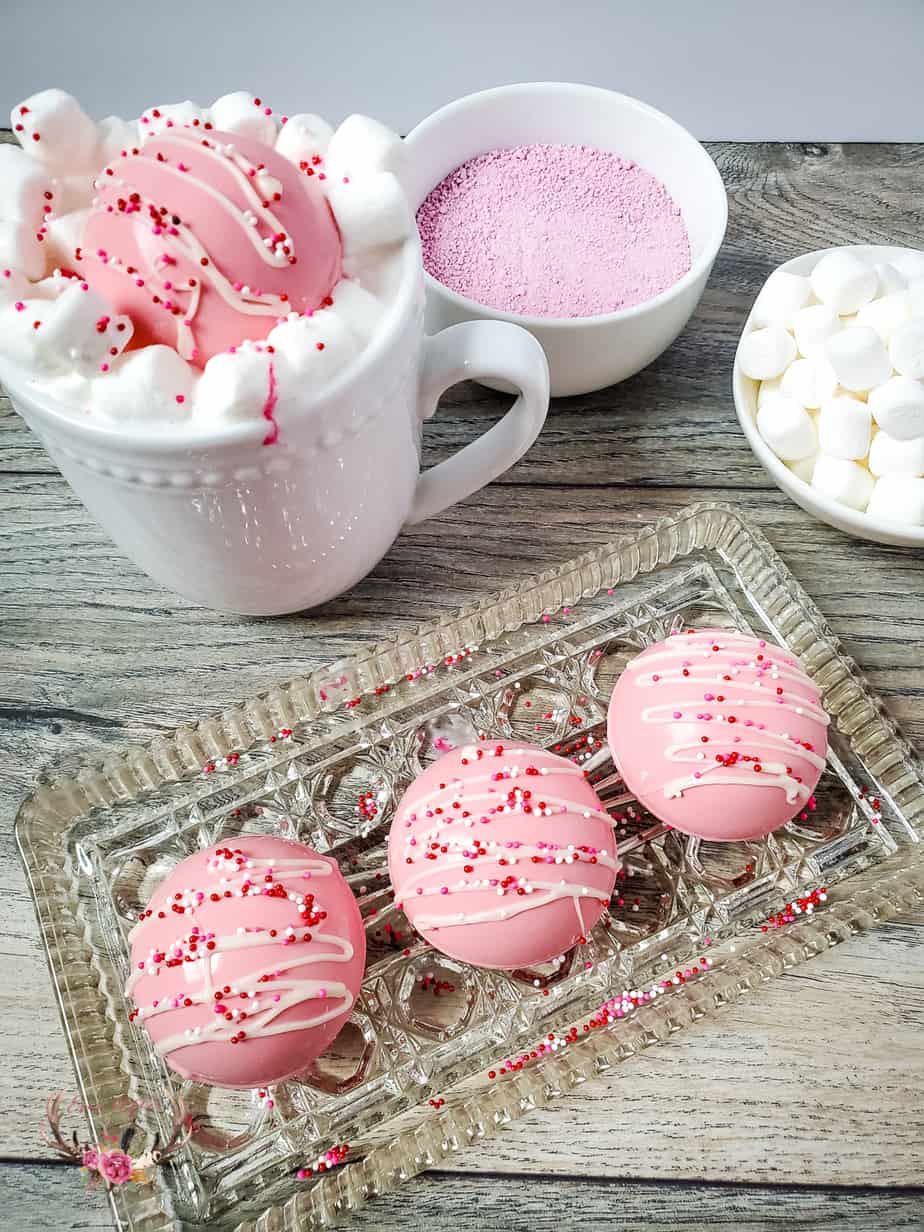 Add sprinkles.
To use, place bomb in mug and pour 6 oz of hot milk over it, Stir and enjoy!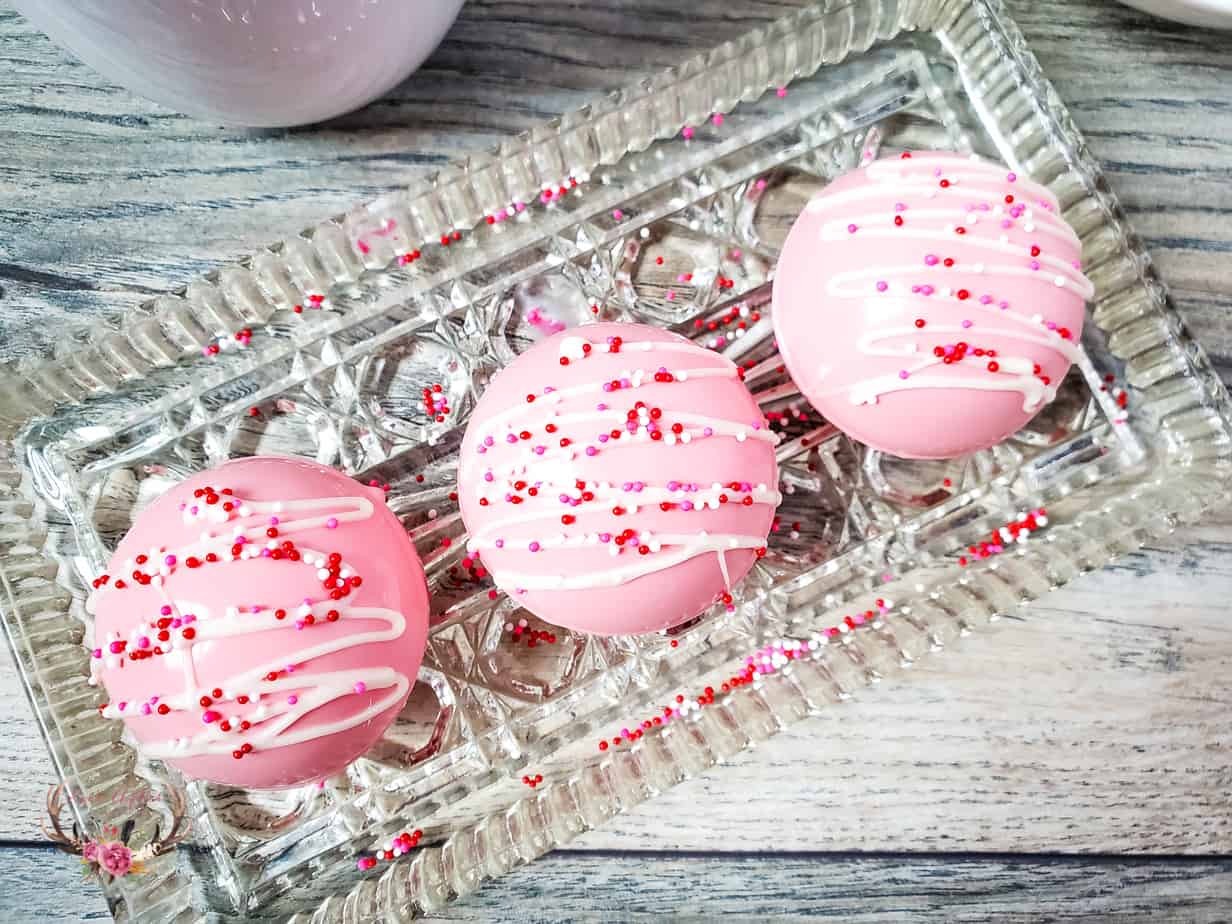 Have a look at this video to see the hot chocolate bomb explode! And a link to our Cinnamon Spice Hot Chocolate Bombs!
This was such a fun recipe to make, and we definitely will be making more! We love this new craze and it makes a holiday at little extra special at home.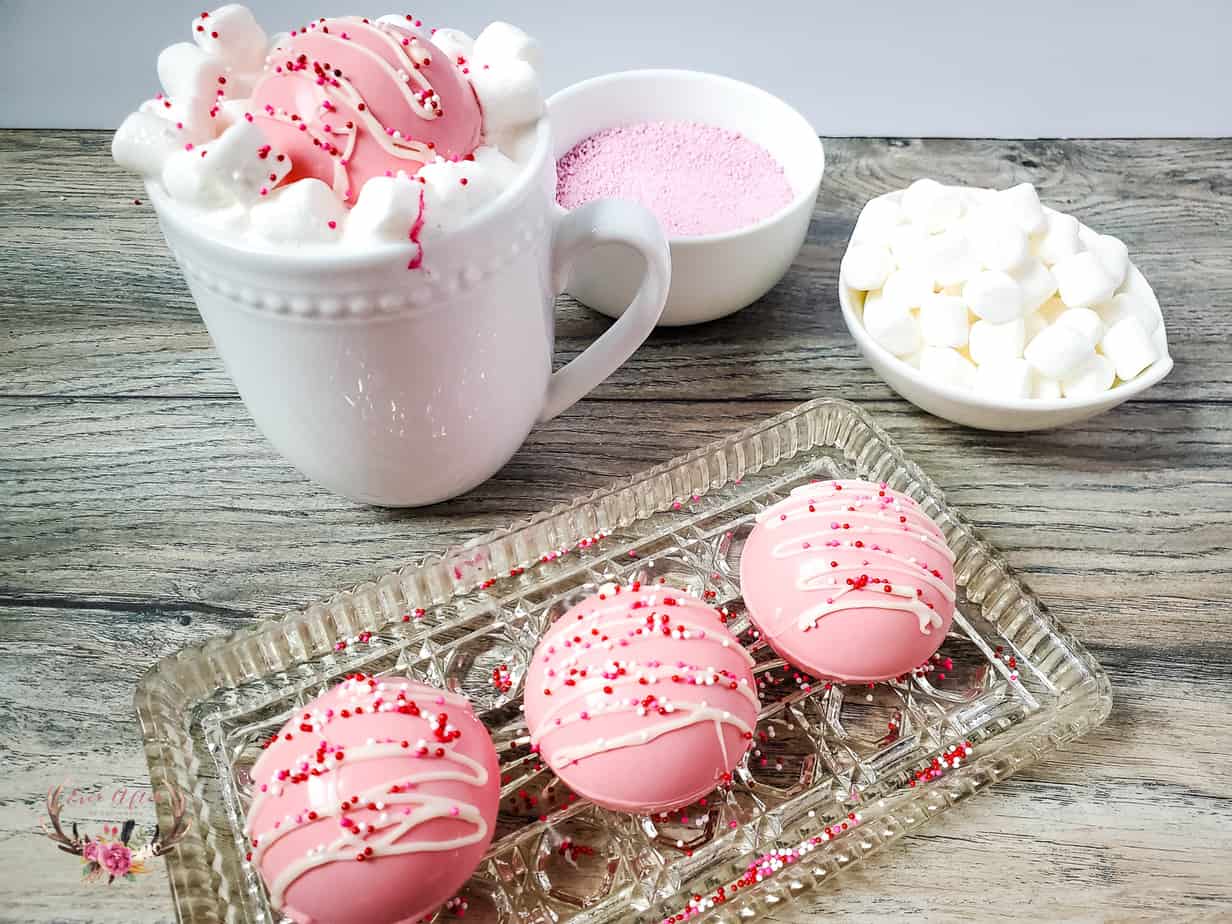 Happy Baking!