Have you seen the hottest new craze right now? Hot cocoa bombs like these white chocolate St Patrick's Day cocoa bombs are the most sought after treat right now, and people are going crazy over them! Sure, you can buy them from bakeries and specialty stores that are selling them, but you can make them yourself pretty easily too!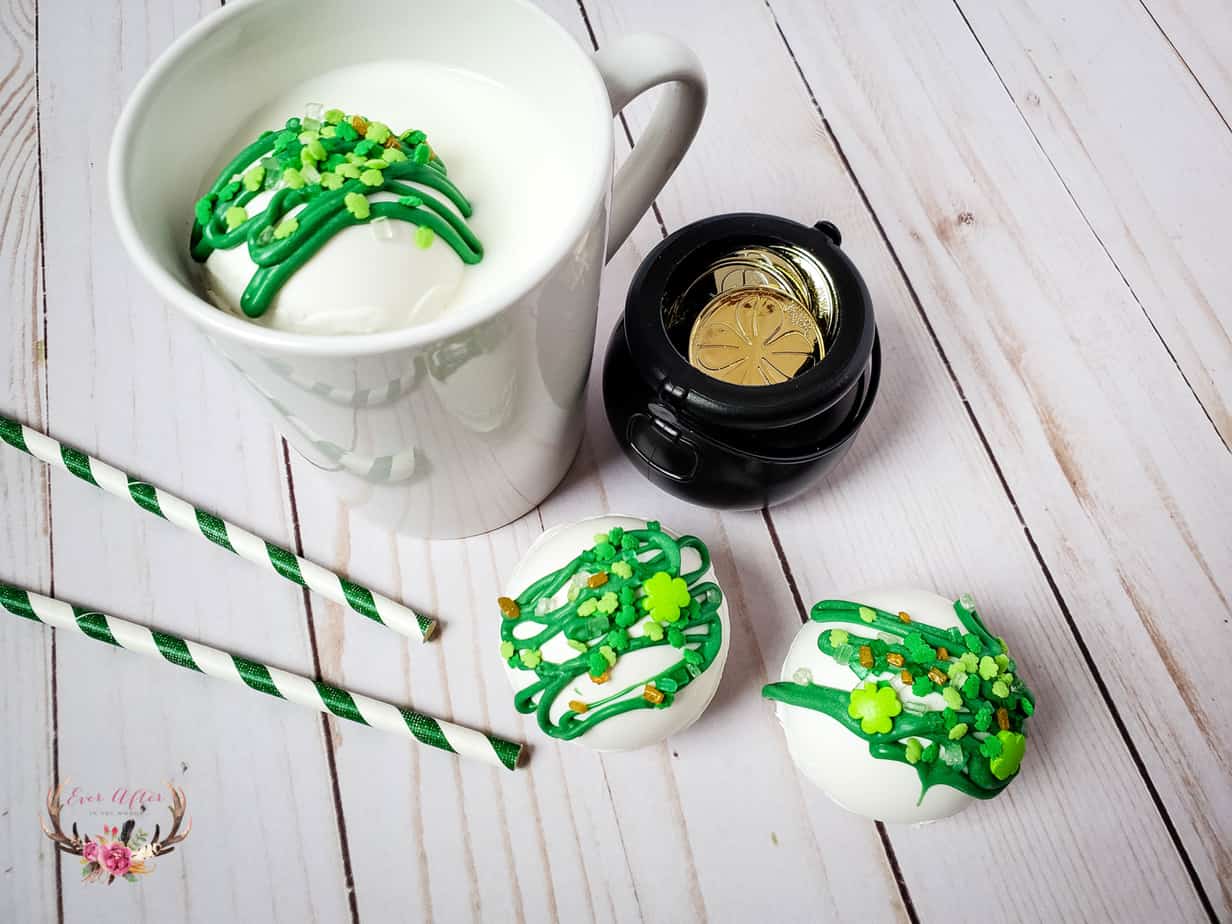 St. Patrick's Hot Cocoa Bombs
Making hot cocoa bombs is so simple, that you may end up making batch after batch, just so that you can give some away too! Your family and friends will surely thank you! Follow this simple recipe to make your own, and feel free to double or triple the recipe if you'd like to make even more!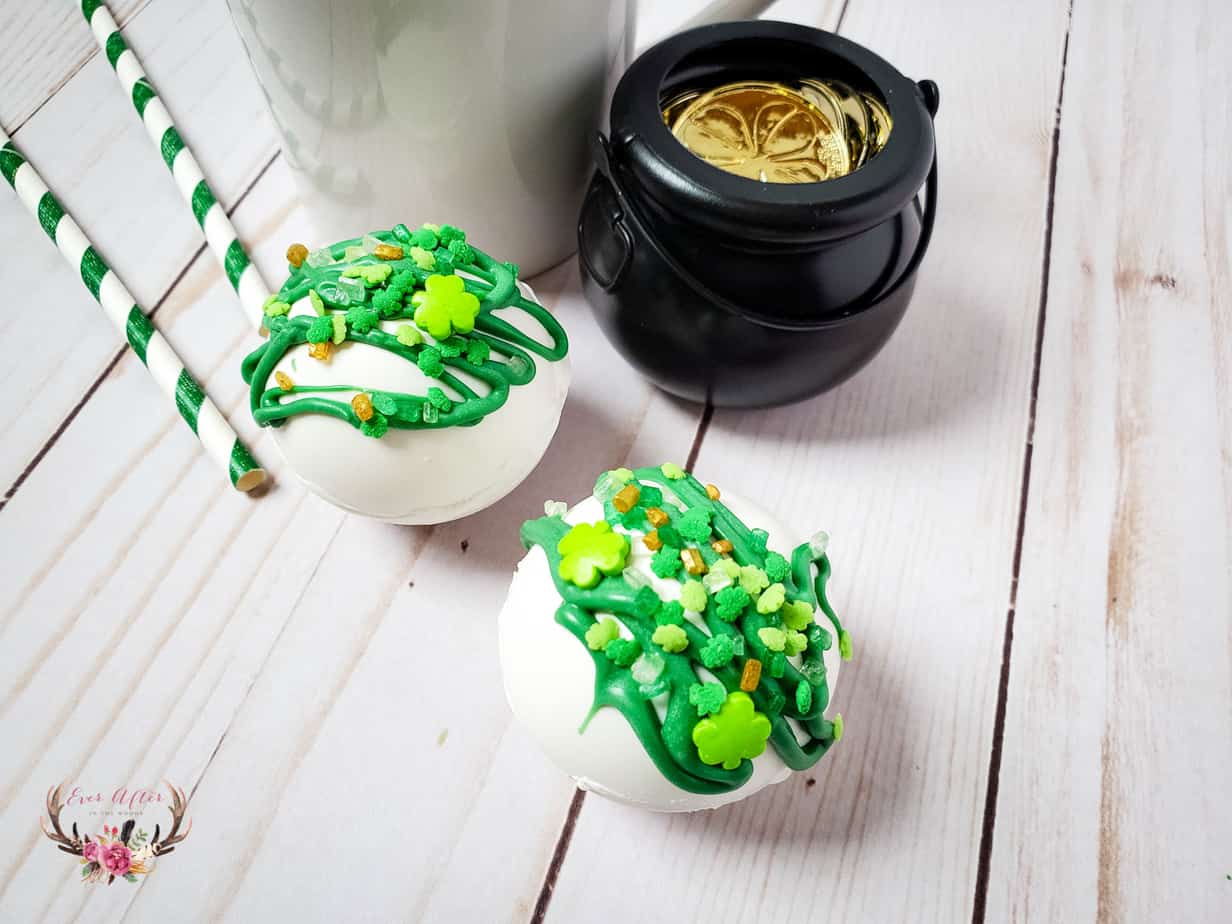 How to make Hot Cocoa Bombs for St. Patrick's Day
Supplies/Ingredients:
4 oz white candy melts
3 tbsp cocoa mix
¼ cup mini marshmallows
1-2 oz green candy melts
St Patrick's Day sprinkles
Semi Sphere Silicone Mold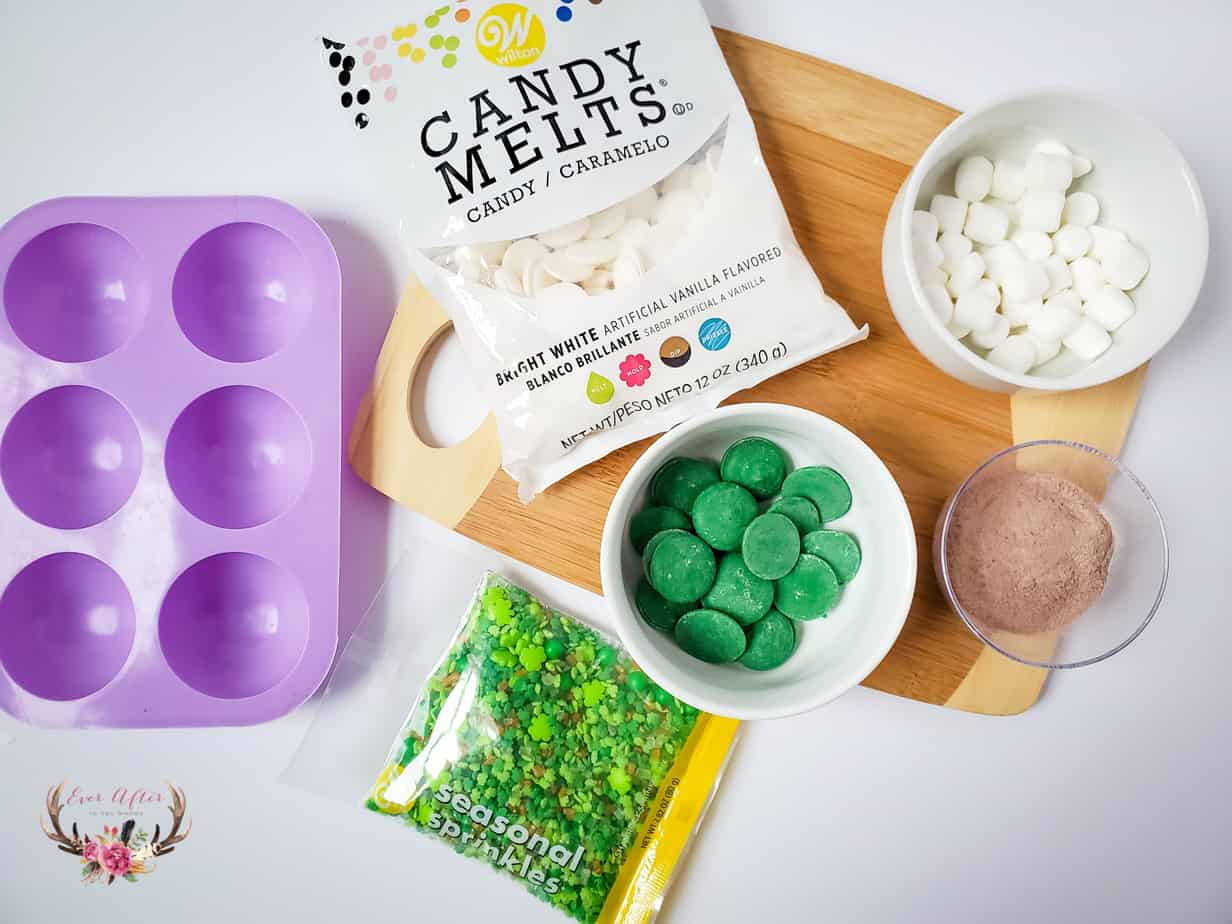 Directions:
Set a plate in the freezer
Place the candy melt in a heat safe glass bowl, and heat in microwave in 30 second increments, stirring well between each heat session, until candy is fully melted.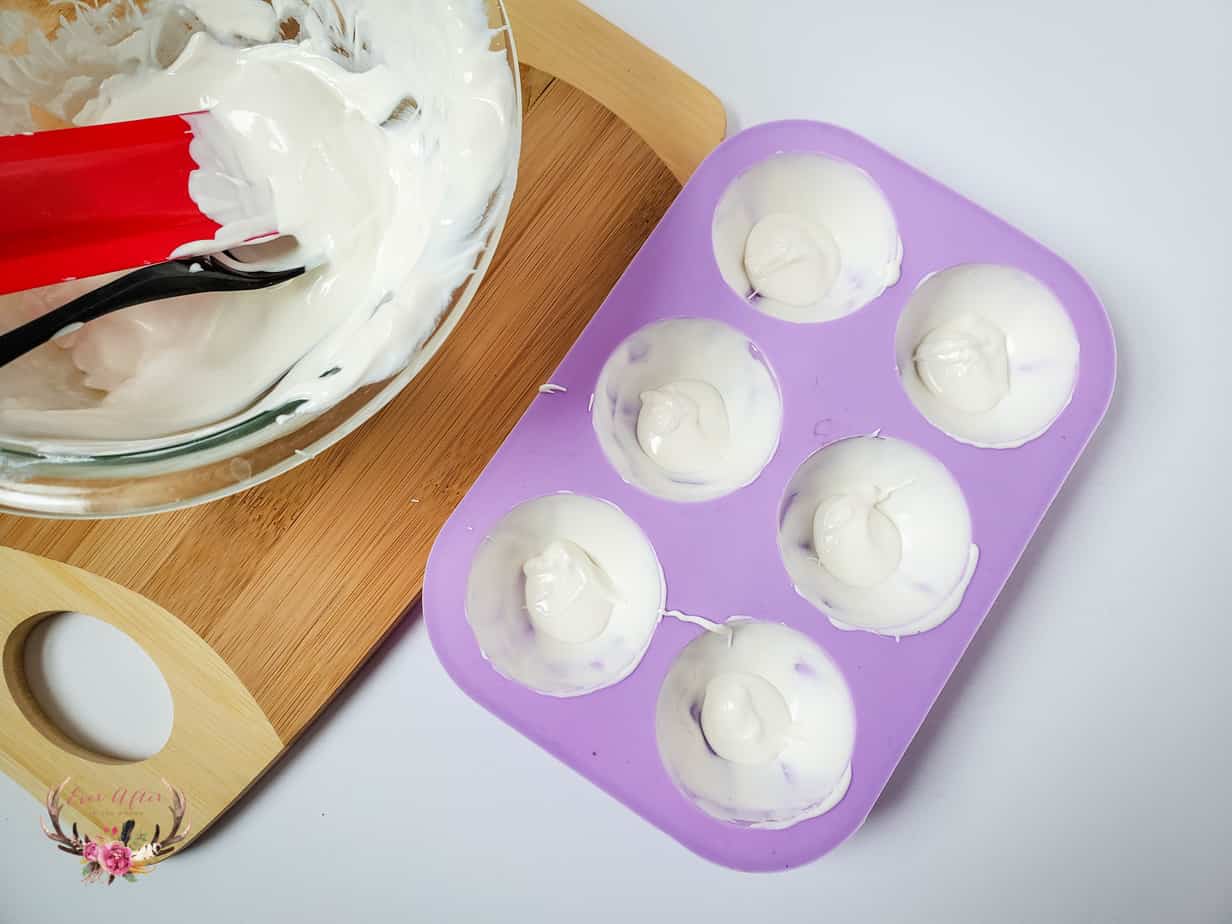 Add about 1-2 tsp of melted chocolate to each cavity of the silicone mold, using a spoon or brush to spread it, covering the entire cavity, making sure you get the sides really good.
Place chocolate filled mold in the freezer for 5 minutes.
Remove mold from freezer, coat with chocolate again and freeze for 5 minutes.
Remove mold and the plate from freezer, and unmold the chocolate spheres. Place them on the cold plate.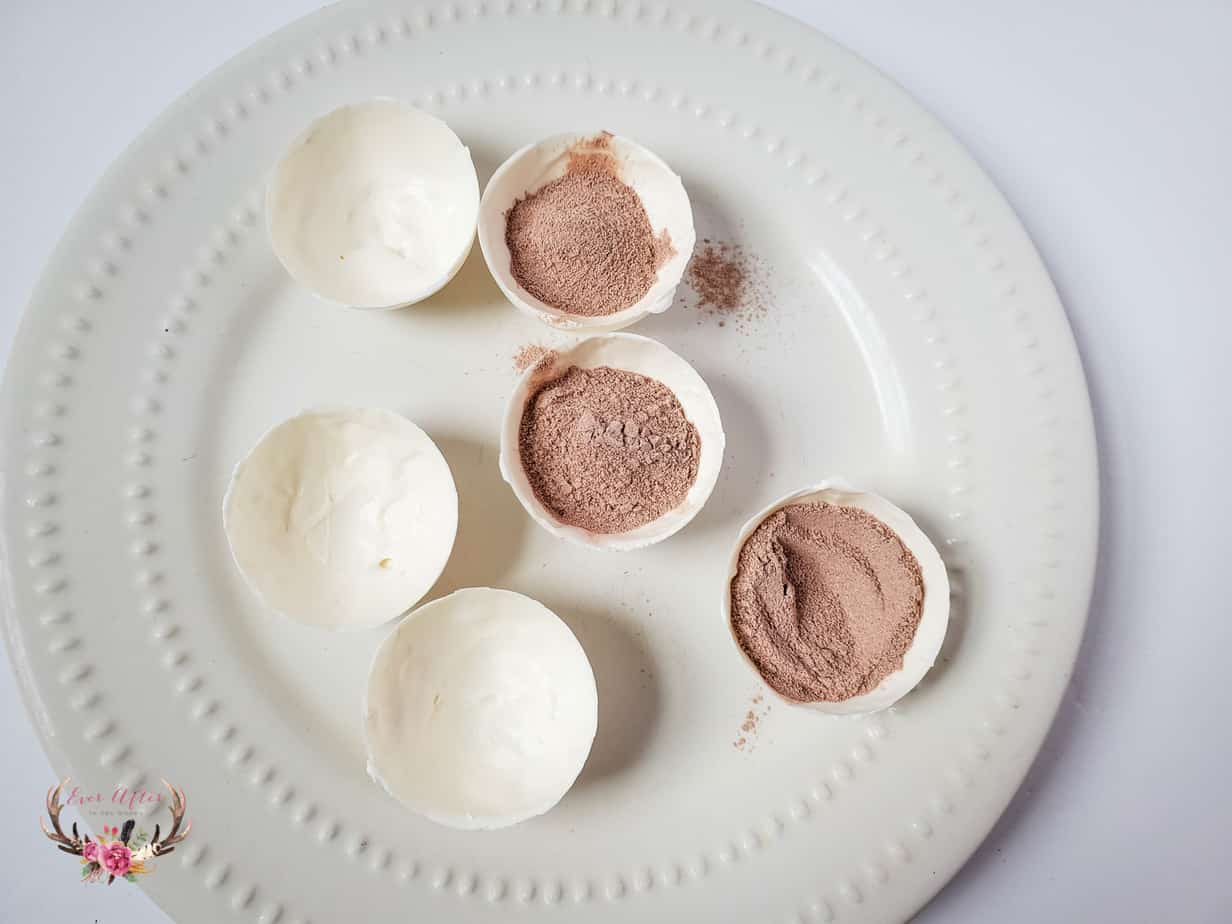 Add 1 tbsp of hot cocoa mix to 3 of the chocolate spheres. Top with about 6-8 mini marshmallows.
Heat a small plate in the microwave for 2 minutes.
Place an empty half sphere upside down on the plate to let the edges soften. Place it on top of one of the filled half spheres, and smooth out the edges with your finger. You can rub a little extra melted chocolate around it to fill in any gaps, if need be. Do this with the remaining spheres.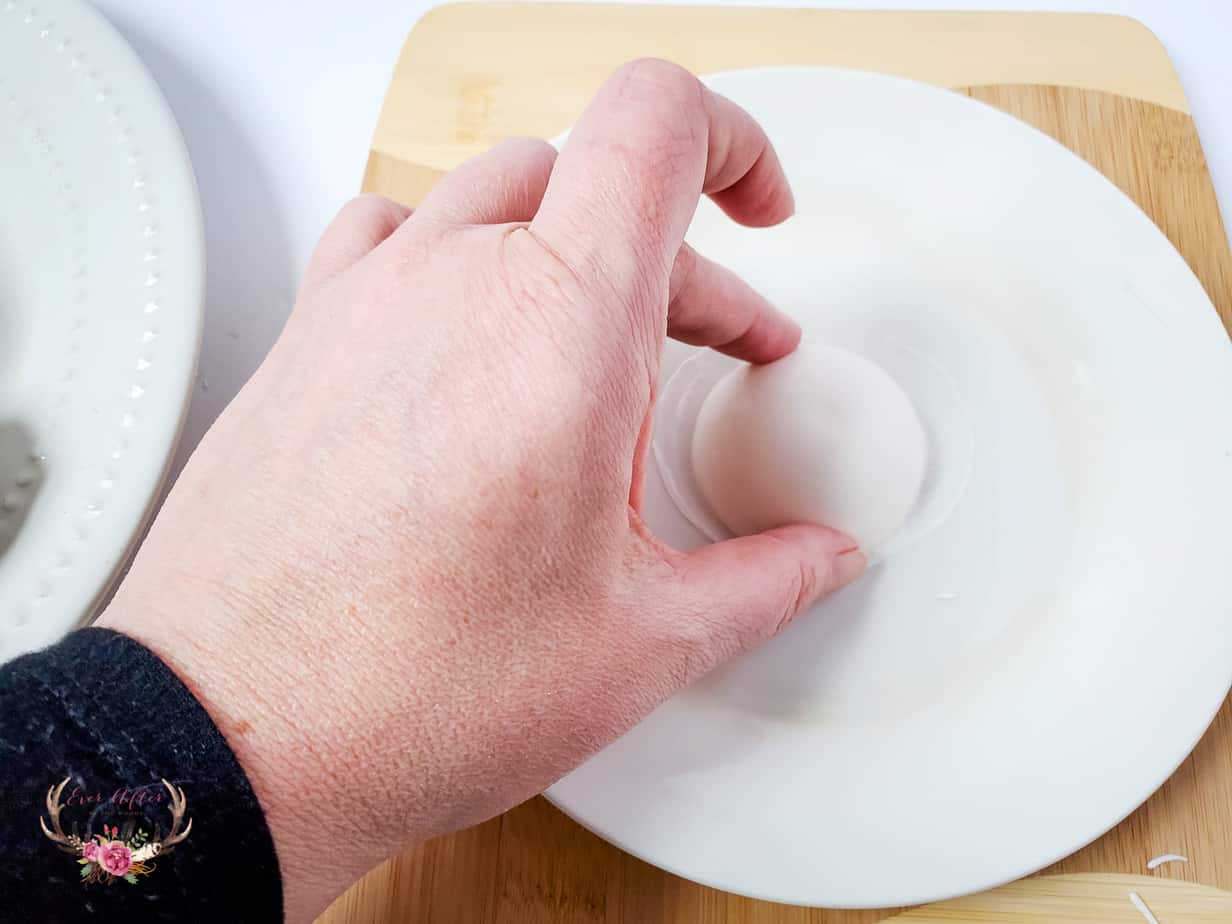 In a very small bowl, heat the green candy melts for about 30 seconds and stir very well. Heat for an additional 30 seconds if needed, then stir until fully melted.
Spoon melted candy into a piping bag or baggie, and cut the tip.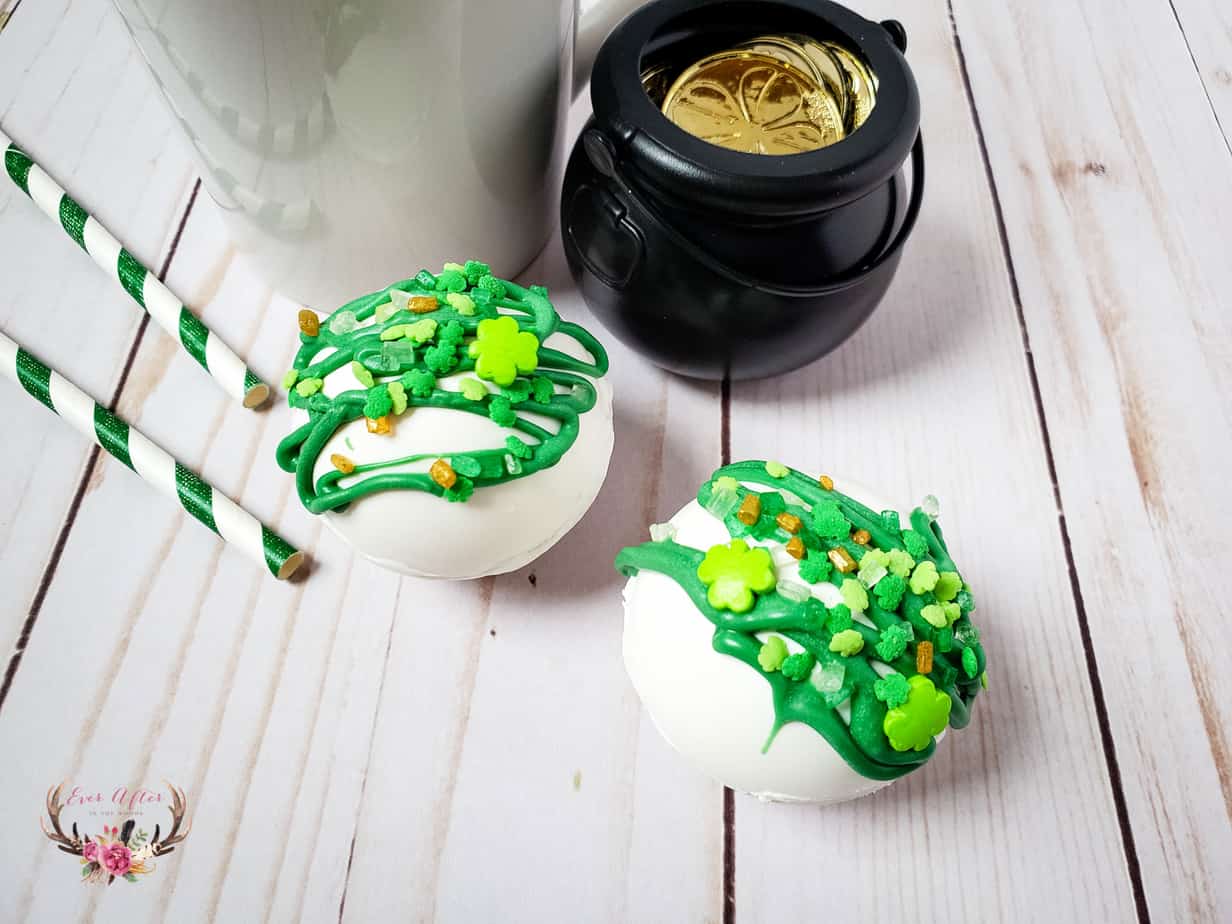 Pipe melted candy on the top of the hot cocoa bombs, and immediately add sprinkles.
To use, place in mug with 6 oz of hot milk. You may add more cocoa to mug if you desire.