I love Linzer Tart cookies– the raspberry jam filling with the flaky shortbread crust- oh my perfection. But sometimes one cookie is not nearly enough and you want something that has a little more chewiness to it.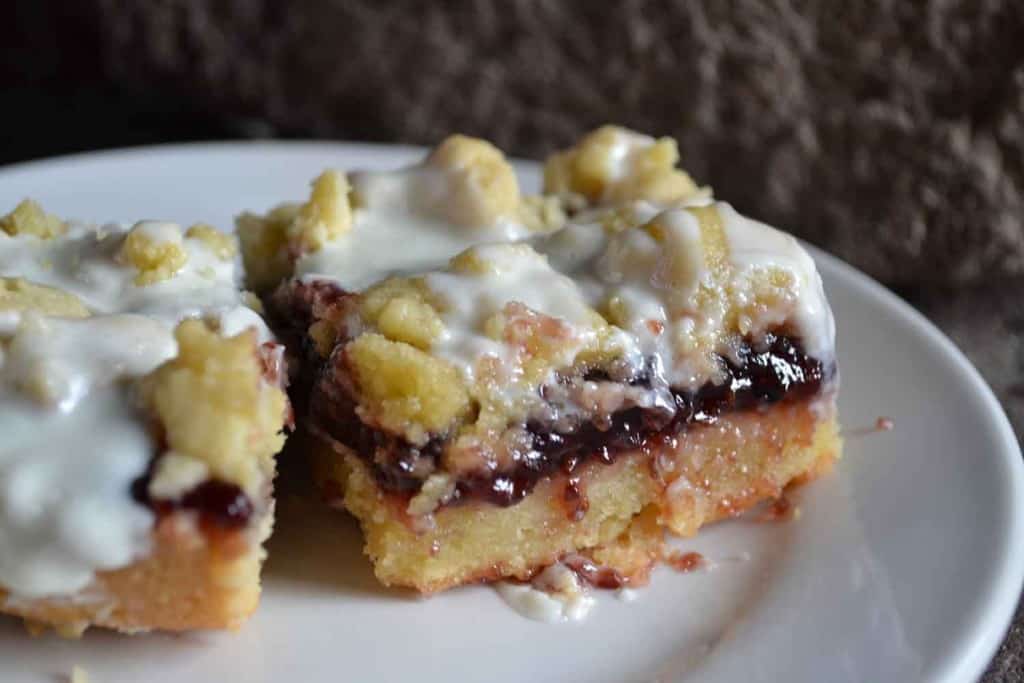 My family LOVED these Linzer Tart Bars and they are quick and easy to make using mostly ingredients that can be found in your pantry. My father-in-law thought these were fantastic and these bars would make a really great gift too.
Linzer Tart Bars
Ingredients
2 cups flour
1/2 cup sugar
1-1/2 cup butter, room temperature
2 tsp Vanilla Extract
1 egg
pinch of salt
Filling
2 cups raspberry preserves
1 tsp Almond Extract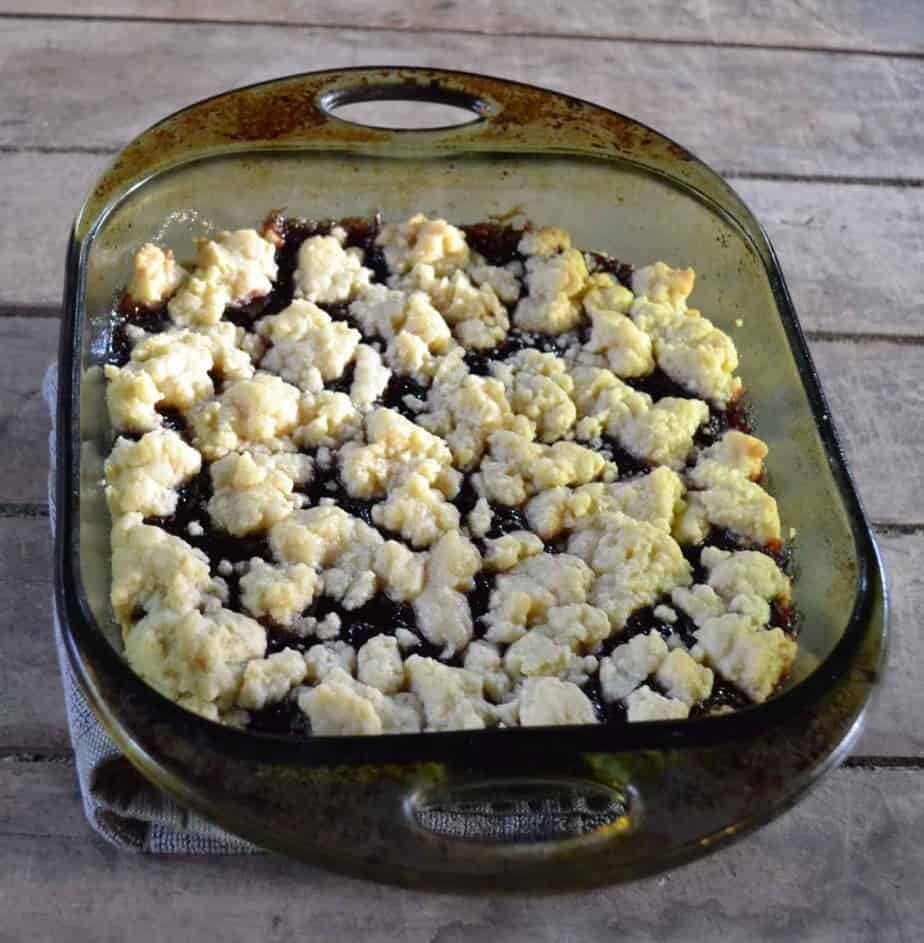 Directions
Preheat oven to 350.
In a large bowl, stir together all ingredients except preserves and almond extract until combined.
Reserve 1/2  of the mixture for topping. Press mixture into an unread 8″ square pan.
Bake 20 minutes.
Meanwhile microwave the preserves and almond extract in the microwave for 1 minute. Stir until completely combined.
Take out bottom layer out of the oven.
Spread with preserves and sprinkle with crumb mixture.
Bake 20-25 minutes until golden brown. Cool completely.
Drizzle with icing if desired (I desired!)
If you have a favorite preserve or jam that is not raspberry, it would work for this recipe as well. I think Strawberry would be delicious as well. The bar/cookie dough can easily be made ahead of time and frozen too. I think my family would thank me if I had the dough ready to go whenever they were in the mood for a bar…. or two!