We are so smitten with Minnie Mouse in our home these days! We love Mickey Mouse Club House and whenever Minnie comes on, our little girl shrieks and points and says "Minnie"! So when were were deciding on a theme for her third birthday, we knew immediately what it would have to be – Minnie Mouse, you guessed it.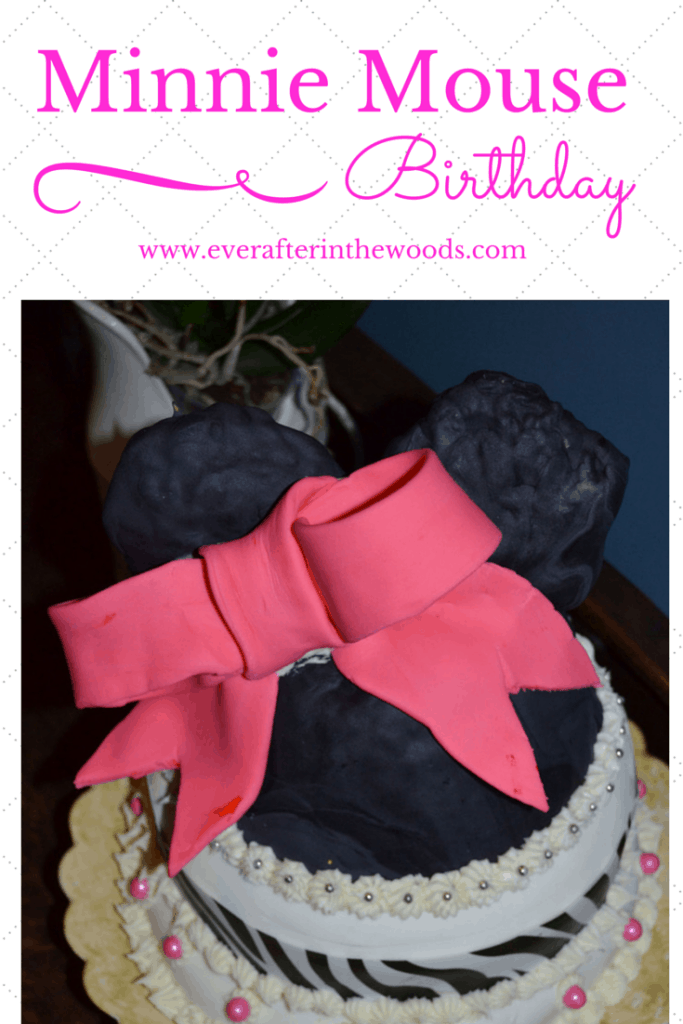 It all started with invitation that I made using the Minnie Mouse head symbol. I knew I wanted to add a hand-crafted bow at the end so I made sure to leave some space. I ordered pink envelopes and used the quote from Mickey Mouse Club House "Put on your ears, it's time for Cheers!" Super cute!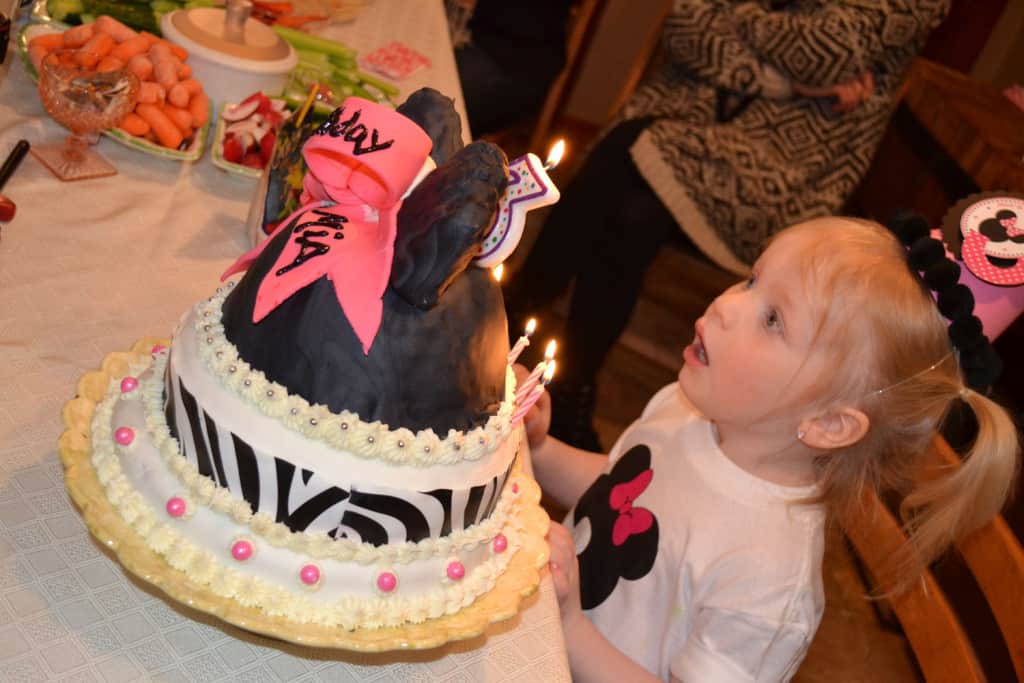 Next I wanted to make the food as easy as possible so we decided to make a bunch of different sliders. We went with hamburger, cheeseburger, buffalo chicken and pulled pork. The buffalo chicken sliders were my favorites and I think they were a big hit with everyone else. I pared these sliders with some cold salads: potato, coleslaw, asian slaw, and a pasta salad. Even though we had a bunch left over, I think everyone enjoyed them.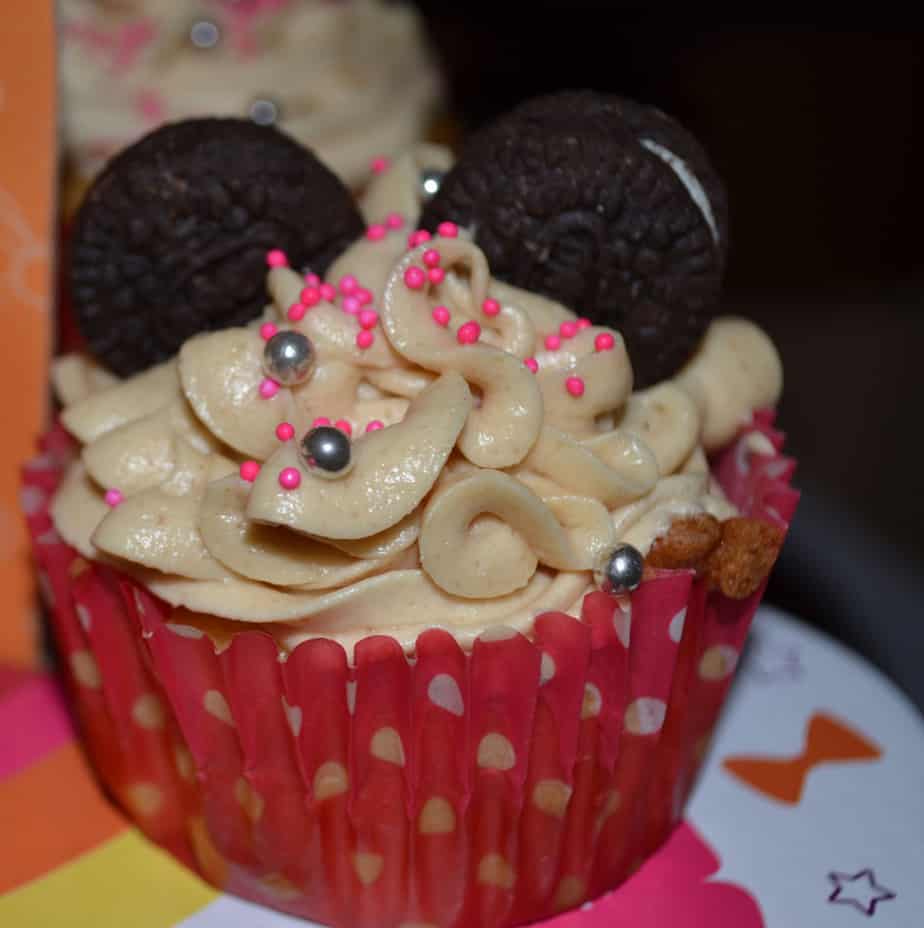 Dessert! I love making cakes for all of the kids birthdays but I had a great time making this Minnie Mouse Cake. It had edible zebra print and a topper of mouse ears made out of rice krispie treats covered in black fondant. It was delicious. I also made a trifle using the Vanilla Almond Poundcake – it was so good…. dangerously good if you know what I mean! There was also cupcakes made to look like Minnie mouse, blueberry scones and fruit too.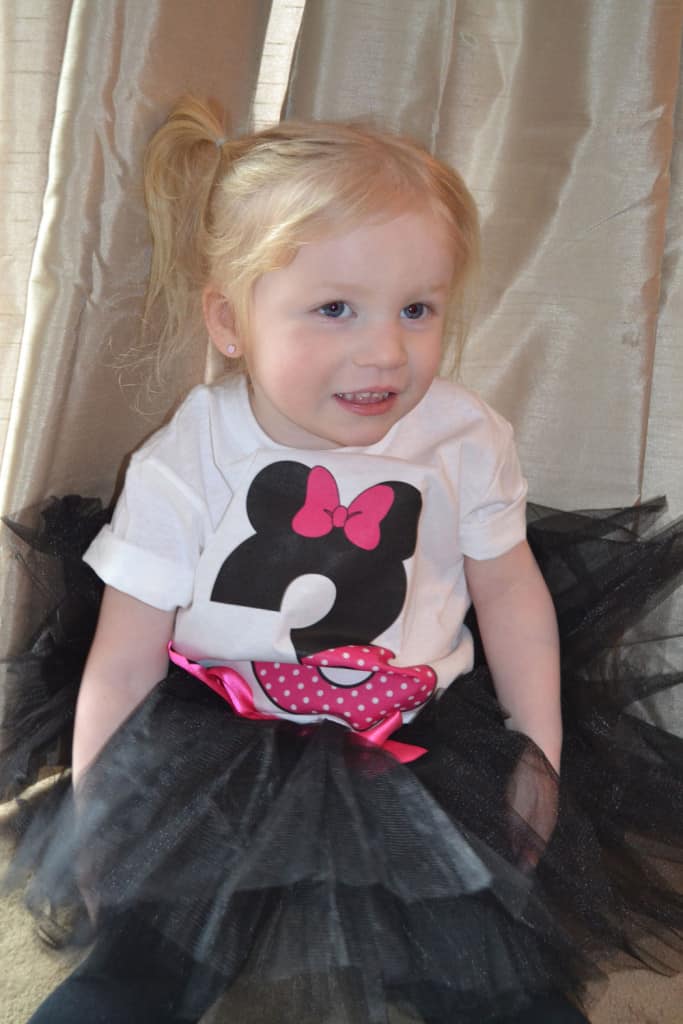 We had pink decor everywhere. I use grocery store flowers and then just arrange them in similar jars and containers. I think the end result was pink and girly and perfect! I loved the birthday girl outfit too! We had such a blast showing our #disneyside again!