I have revamped my upside down peach cake recipe a little bit. Now that our peach tree has been giving us beautiful peaches we have a little more time to make delicious recipes with the peaches.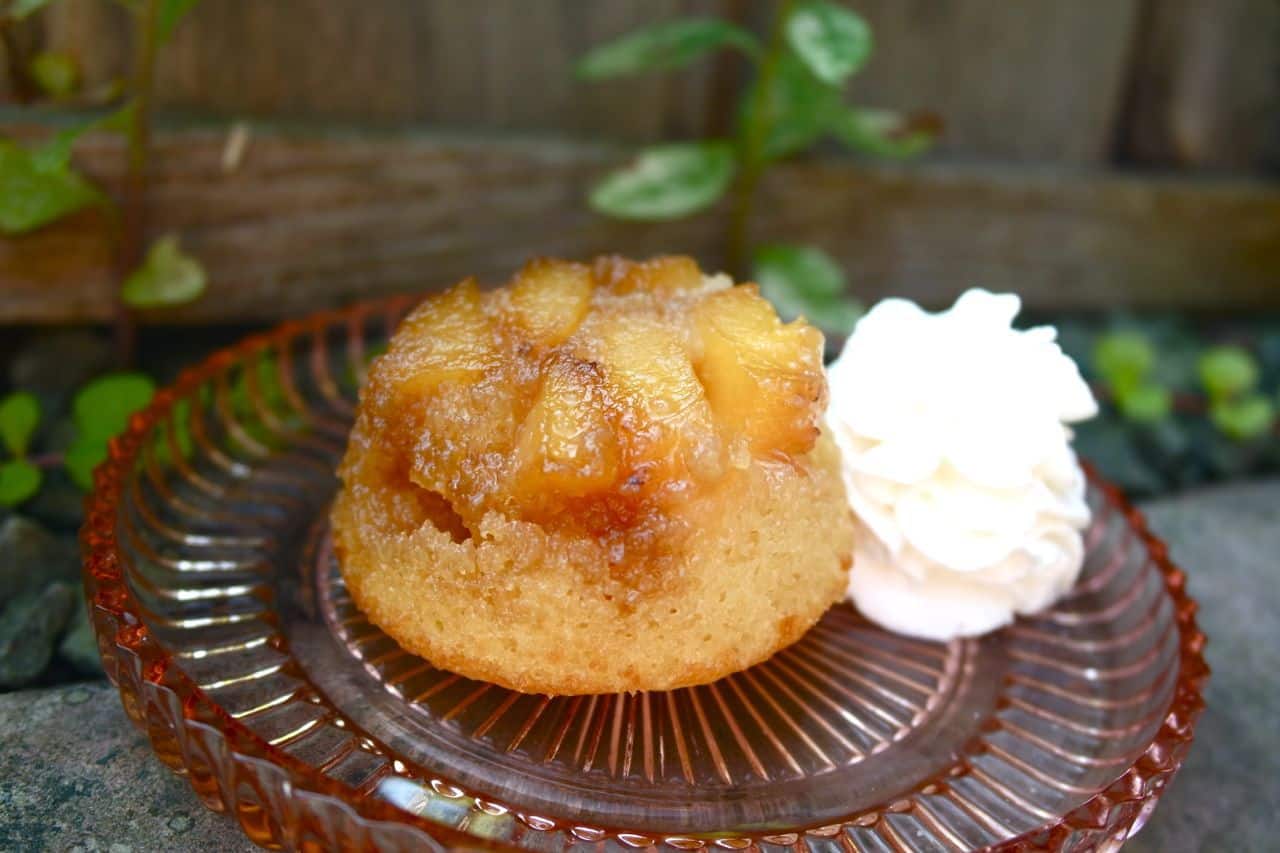 This past weekend I was trying my hand at creating an upside down peach cake. I wanted individual servings though- so this way everyone has their own delicious sweet cake. Making these upside down peach cakes in muffin tins was a really easy way to use the peaches that are now in season.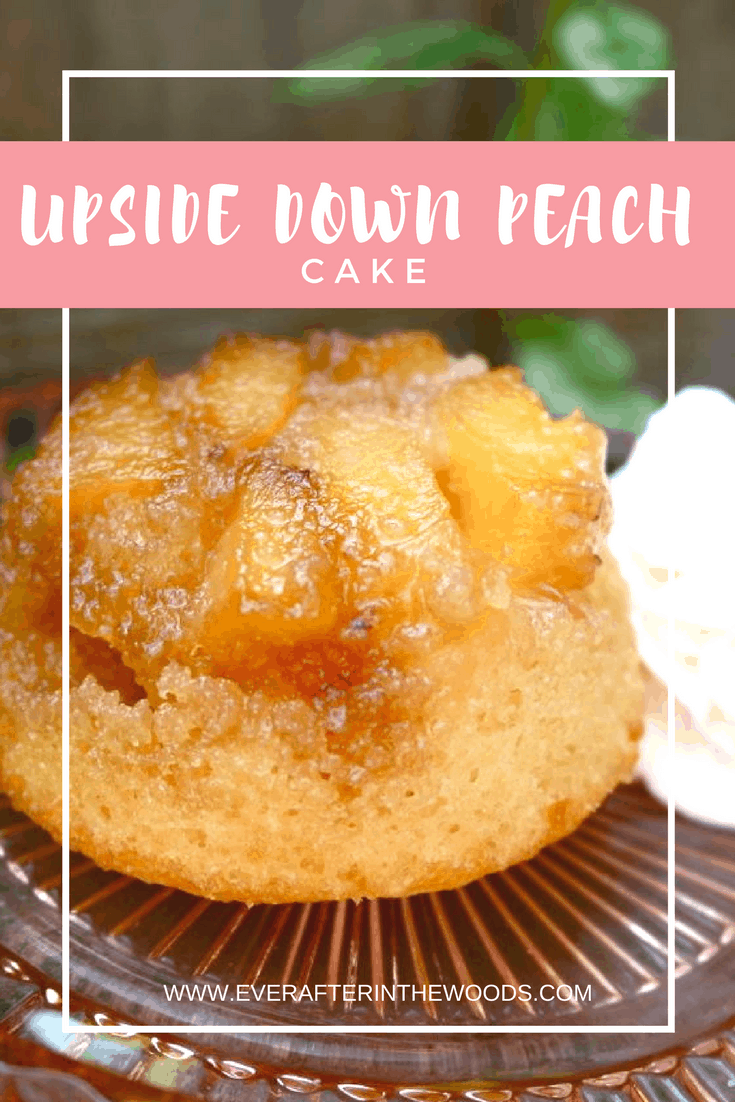 I did not make a syrup ahead of time I simply put the ingredients in the bottom of each tin so that the oven does the work – not me! These cakes are perfect!
Easy Upside Down Peach Cakes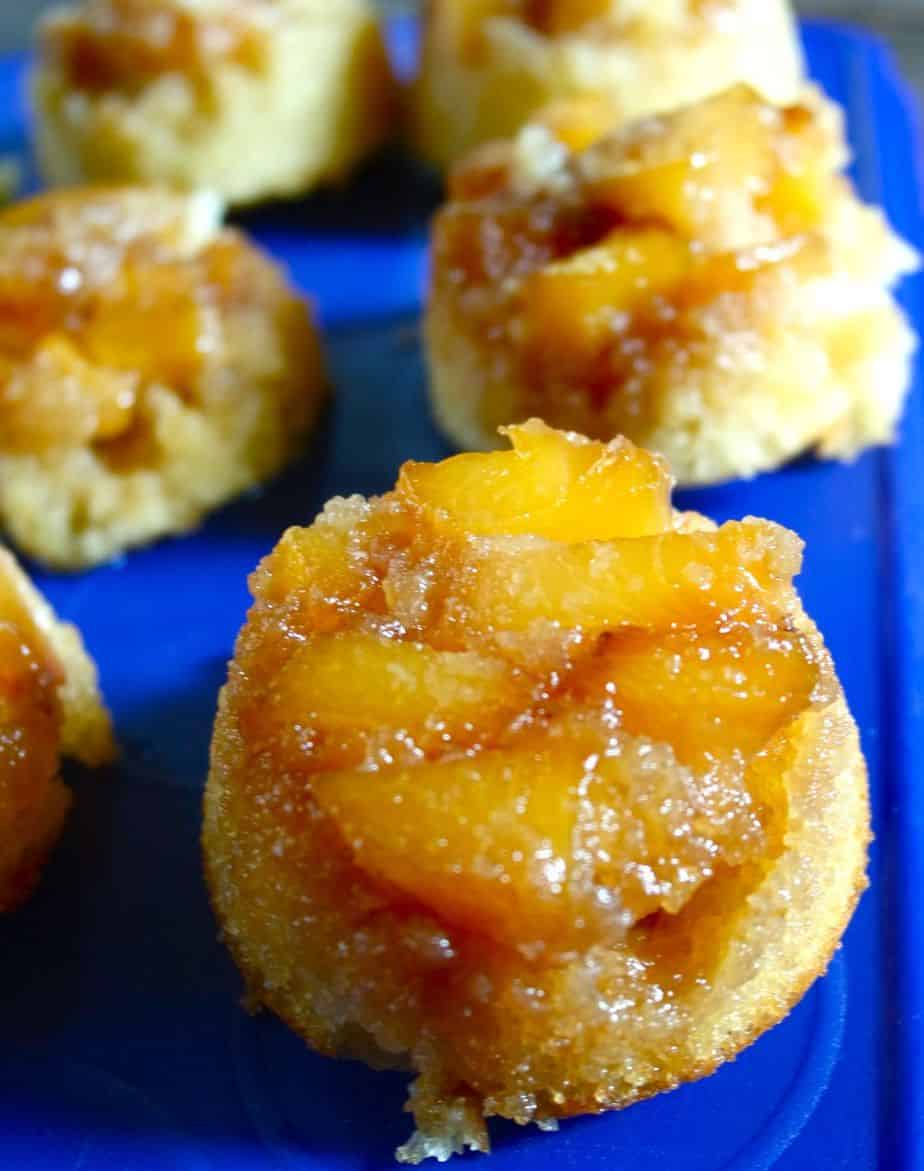 Easy Upside Down Peach Cake
Ingredients
1/3

cup

unsalted butter

room temp +3 Tbsp

1/3

cup

light brown sugar

5

peaches

pealed and sliced

1-1/2

c

flour

1

teaspoon

baking powder

1/2

tsp

baking soda

1/4

tsp

salt

2/3

cup

sugar

1

egg

2

Tsp

Vanilla extract
Instructions
Preheat oven to 350.

Grease 12 muffin turns with cooking spray.

Cut the reserved 3 Tbsp of butter into pieces and place in bottom of each muffin tin evenly.

Sprinkle the brown sugar evenly amongst the 12 muffin tins.

Place 3 slices of peaches in each tin. Chop the remaining peach slices into pieces for the batter.

In an electric mixer, cream butter and sugar.

Add egg.

Mix the remaining dry ingredients together.

Fold in remaining peaches.

Top each muffin tin with batter- do not over fill.

Bake for 20 minutes.

Cool completely before turning out onto a dish.