Thank you to Disney for giving me a free movie night kit to host an in-home viewing of Moana. All opinions are my own.
My children have been anxiously awaiting the release of Disney's Moana ever since we viewed it in the theaters. My daughter sings the songs, makes up island dances and laughs whenever she sees Maui, the Demi-God on the television. We were given the opportunity to hold a viewing party this past weekend. The film is out on Tuesday, March 7, on Blu-ray and Disney Movies Anywhere NOW.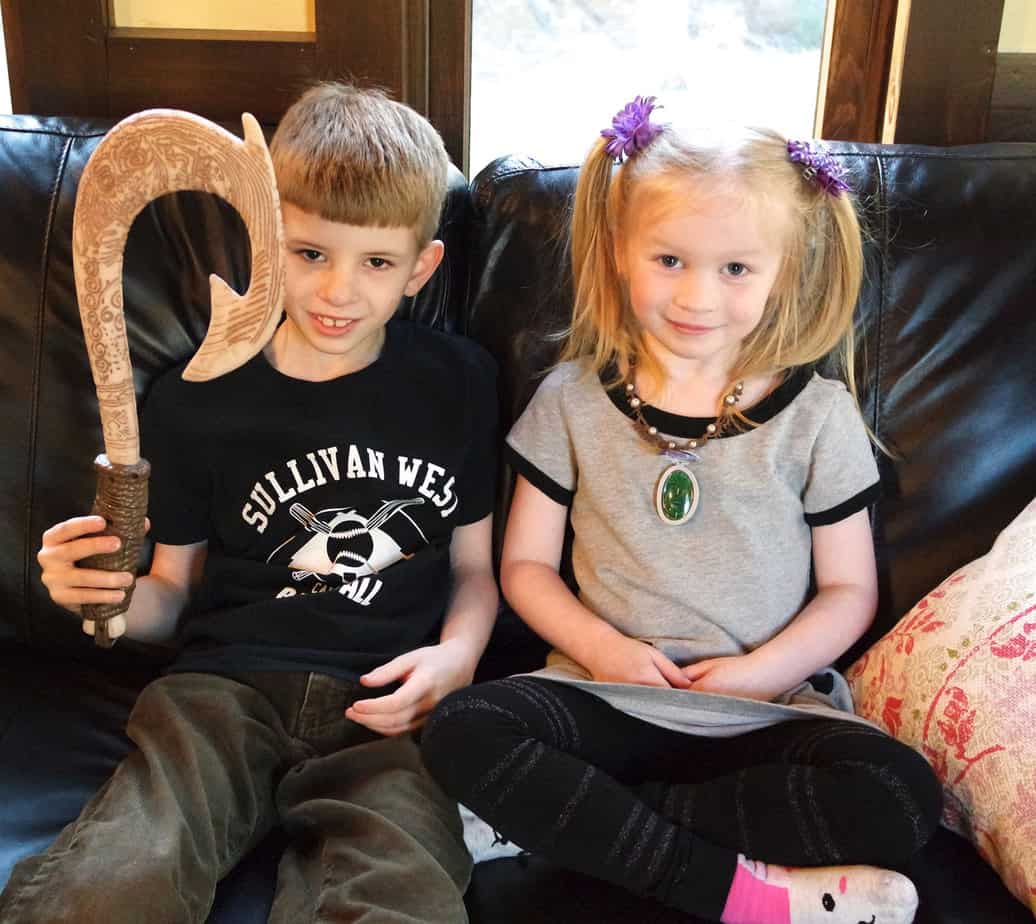 The story of Moana is really beautiful and all ages will love it! I really enjoyed the role that her Grandmother played in Moana's life and spirit. Both of my grandmothers were very special to me when I was growing up. We were fortunate to live with one set of grandparents and just around the corner from my Nana. They each taught me many things but my love of cooking has been greatly inspired by them and I have many of their handwritten recipes that I cherish and still use.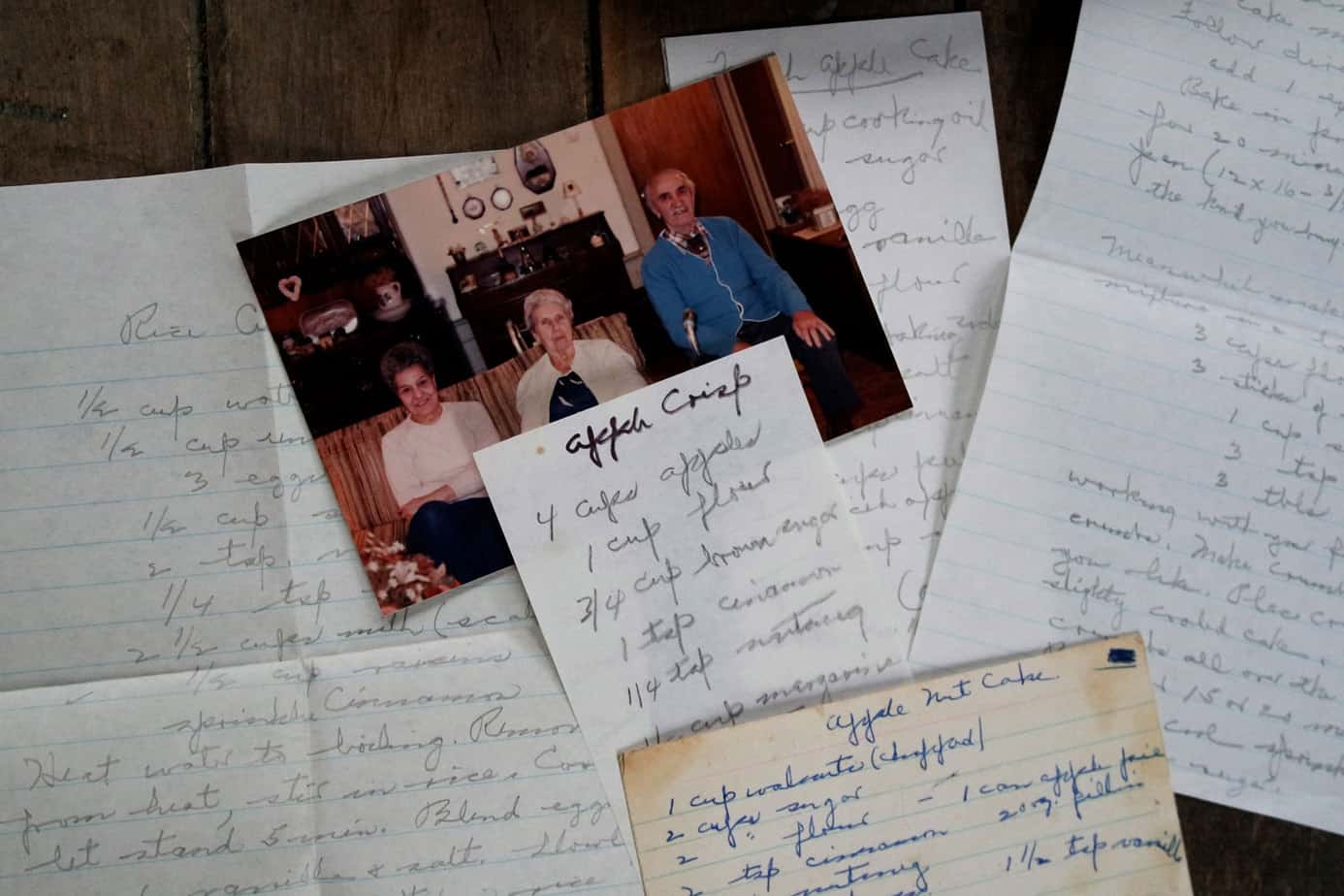 While we were watching Moana from the Disney Movies Anywhere app using the awesome Google Chromecast that was sent to us we were able to view Moana on our television screen, we were feasting on my Nana's Apple Cake. So easy to make and your whole house smells like apples and cinnamon! Plus look at all the goodies Disney sent us for our in-home viewing party.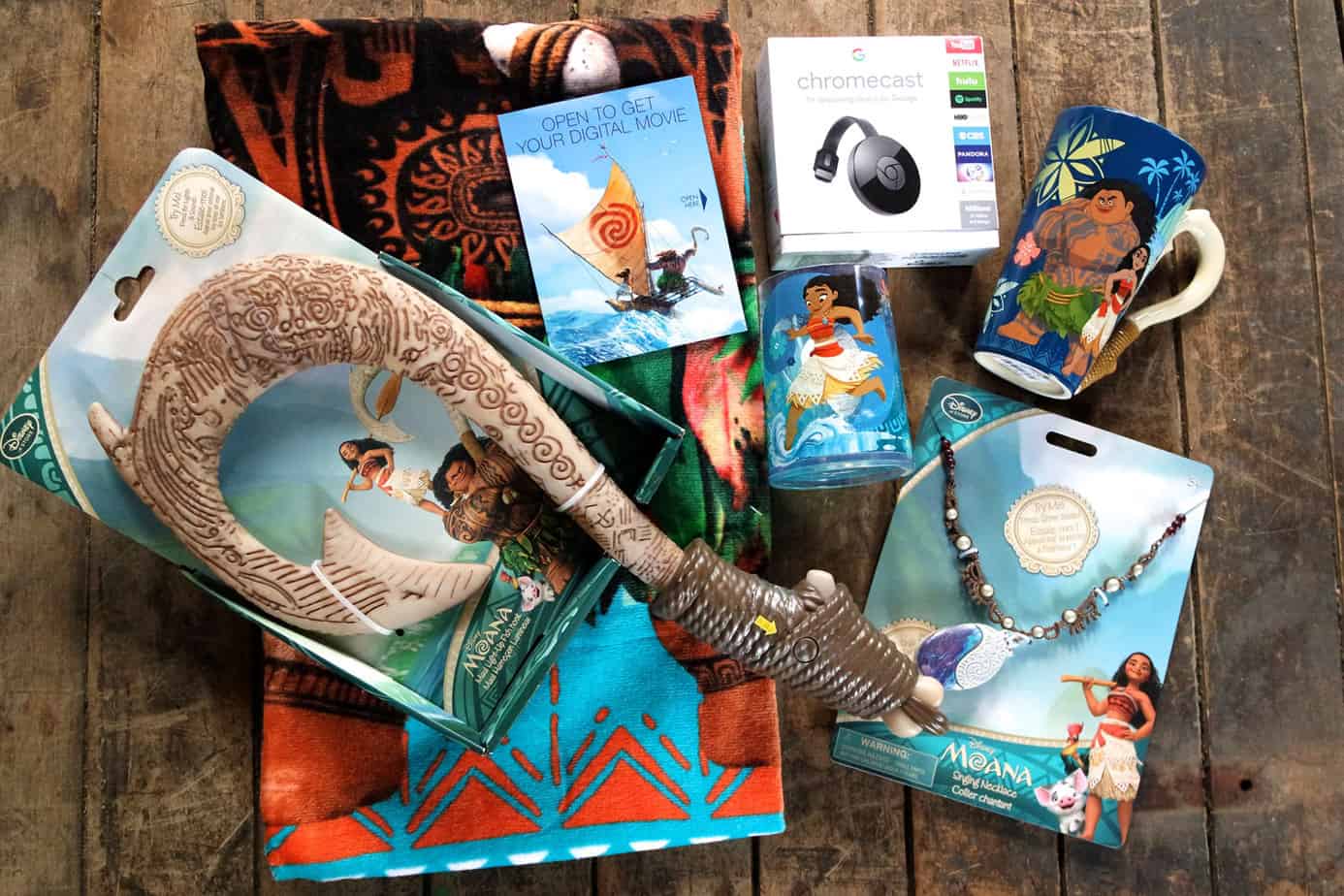 Nana's Apple Cake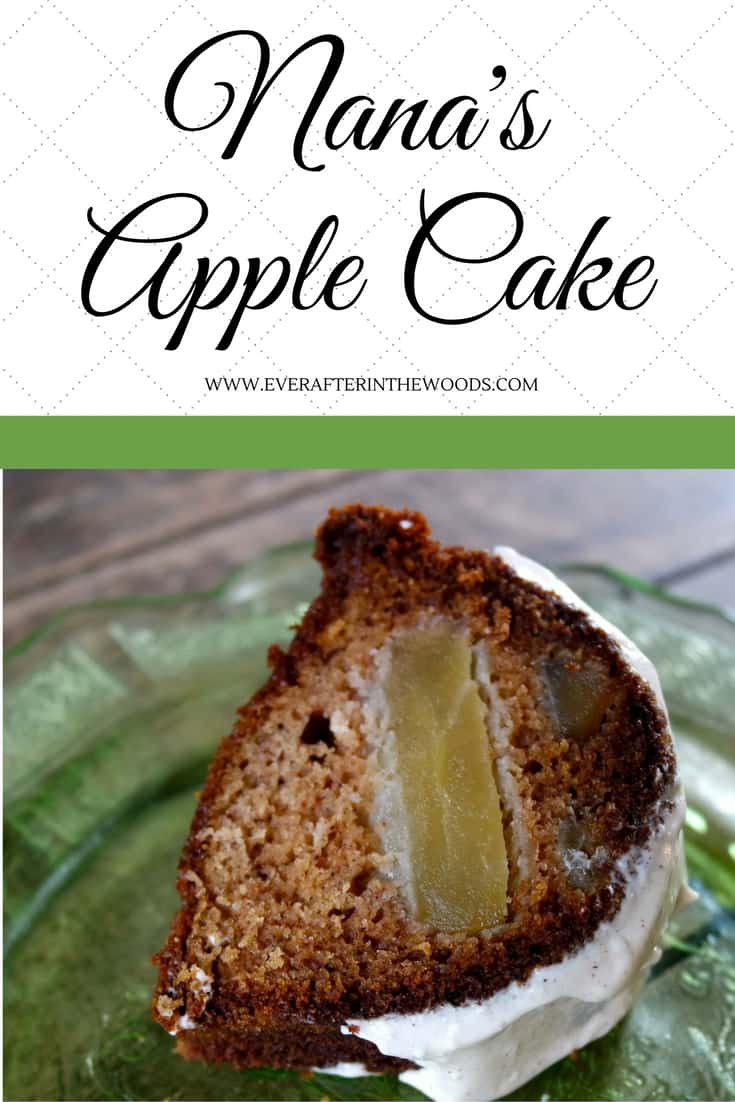 Ingredients
1 cup sugar
2 tsp cinnamon
1 tsp nutmeg
1 tsp salt
2 tsp baking soda
2 eggs
1/4 oil
1 20 oz. can apple pie filling
2 tsp vanilla
For frosting-
8 oz cream cheese, softened
1/3 c confectioners sugar
1 tsp vanilla
2 Tbsp milk
Directions
Preheat oven to 350.
Mix dry ingredients together.
Add eggs, filling & vanilla and mix thoroughly.
Bake in a greased bundt pan.
Let cool completely before taking out of pan.
For frosting-
Whip all ingredients until fluffy.
Spread on cooled cake.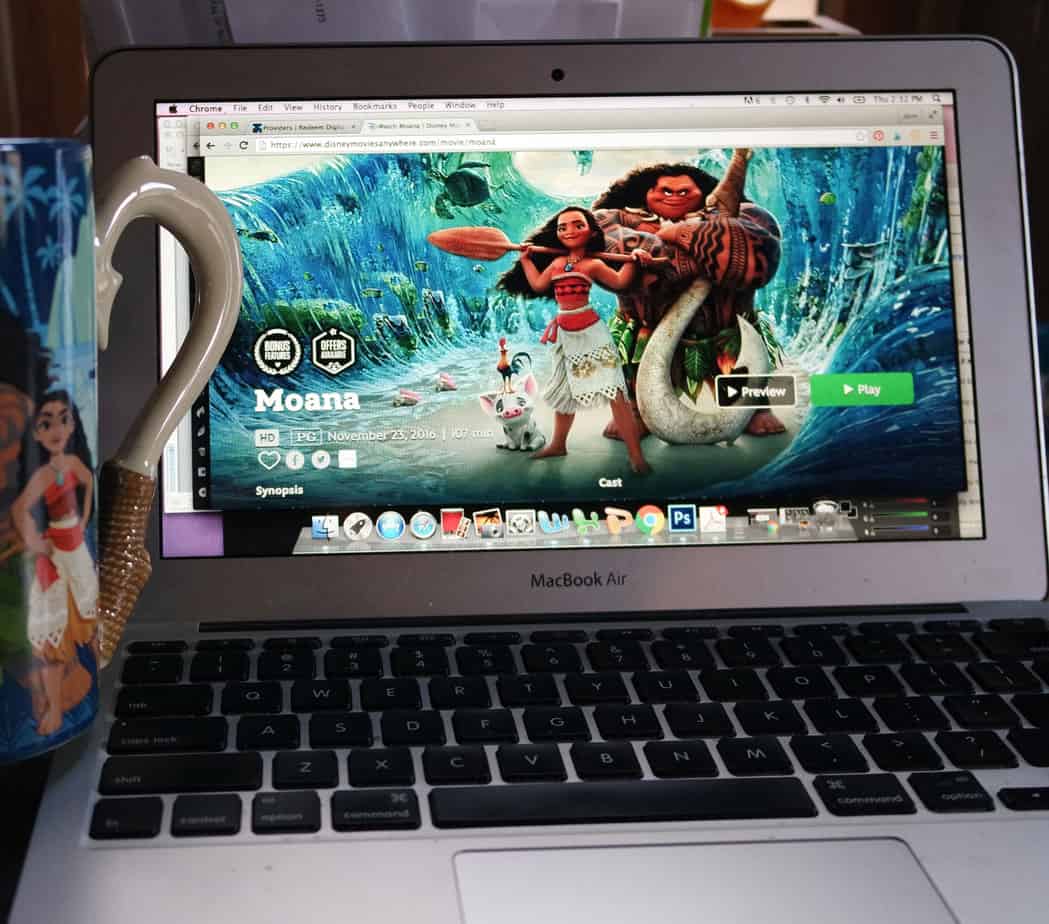 Our family had such a wonderful time viewing Moana together and we can't wait to watch it many more times to come. With Moana, Maui, Heihei, Pua and all of our other friends from Motunui on Digital HD, they are sure to make you laugh and sing along with them too. We were singing along with the movie the whole time. As another special treat we made a water-inspired jello bowl for the kids to share. The water has such a special meaning in the movie Moana and we wanted to incorporate that in someway during our viewing party too.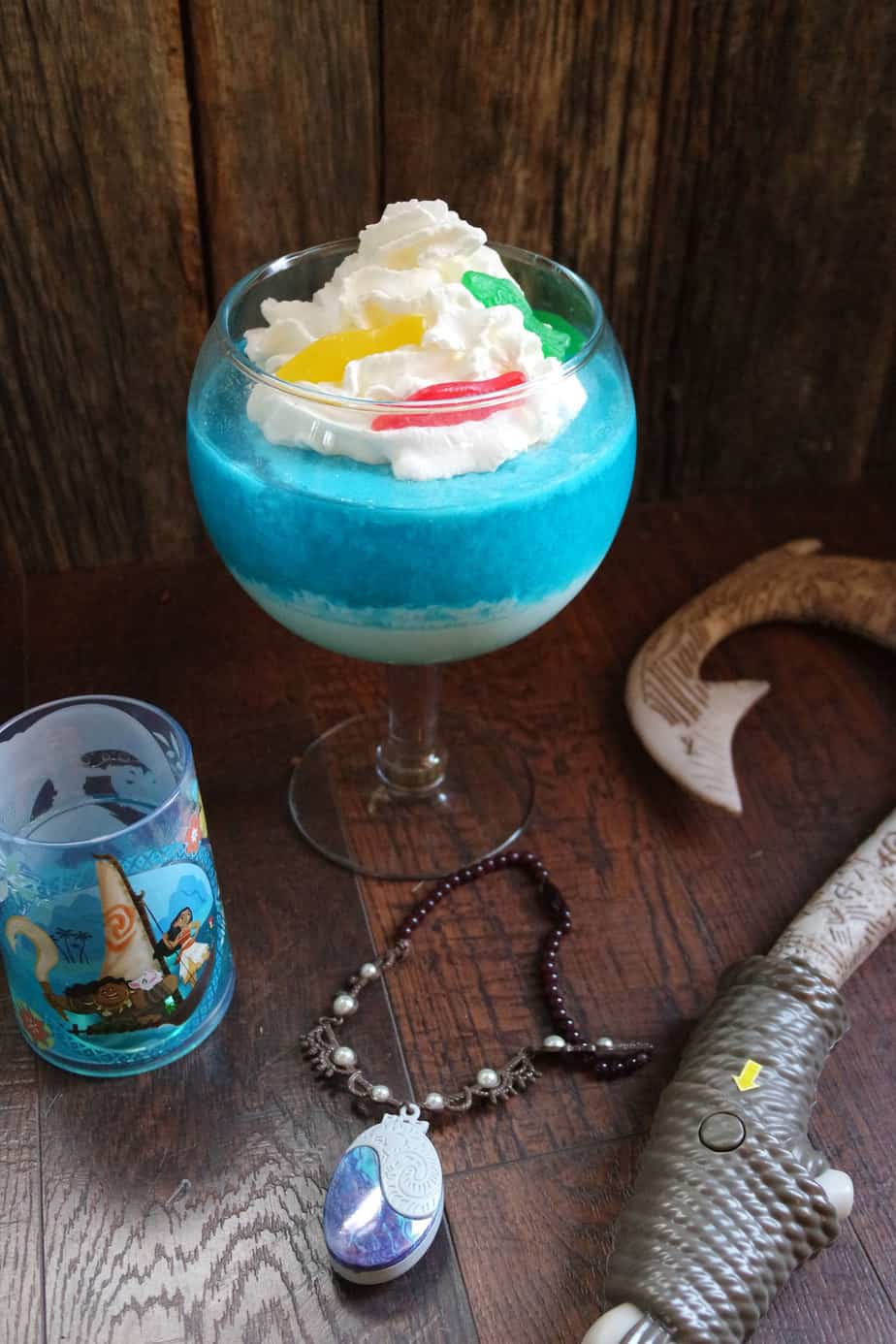 My daughter has been singing "How Far I'll Go" for days!
Be sure to get your own copy of Moana, in stores on Tuesday, March 7, on Blu-ray and Disney Movies Anywhere NOW.