Jello Shots for Summer
Adult Peach Jello Treats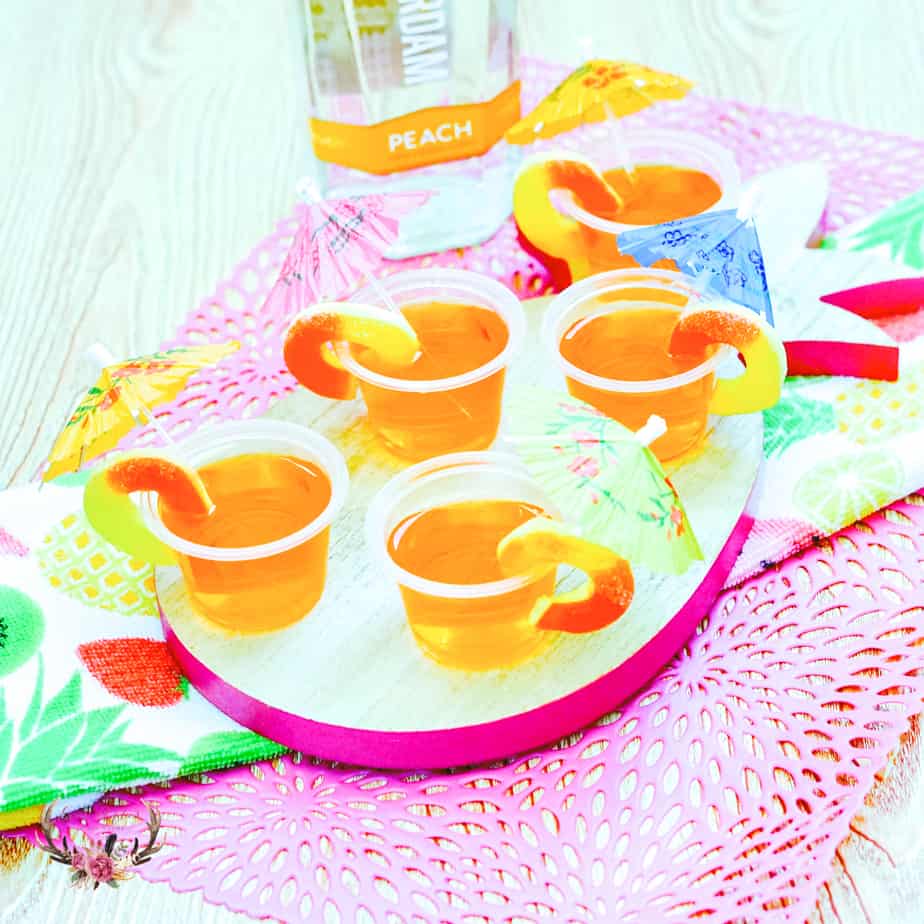 These peach jello shots will be the hit of any party you have this Summer. Made with peach vodka and peach jello, they are sweet and festive.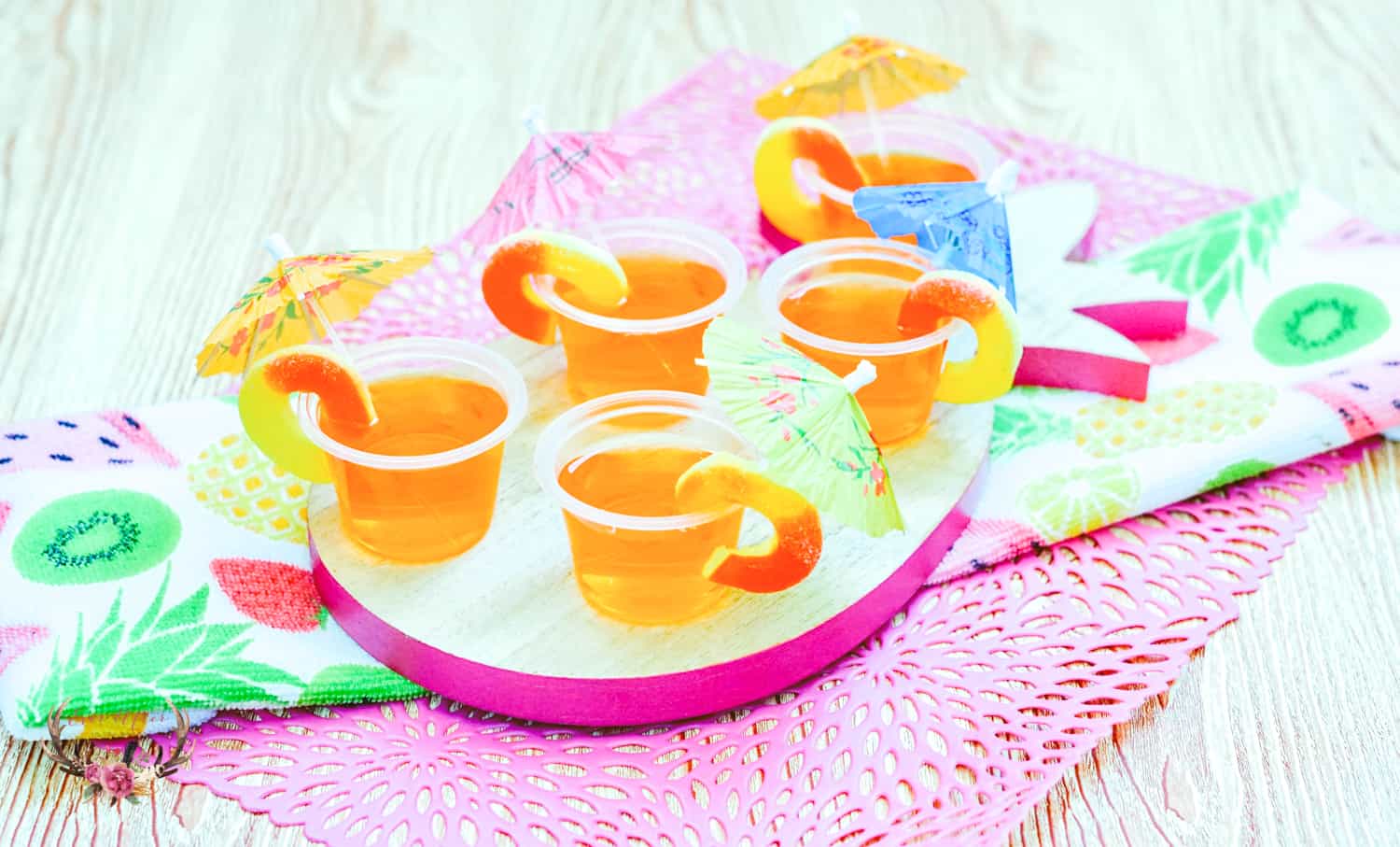 These drinks are exactly what you need to get the party started. These would be a great addition to a luau or beach party and can be made ahead of time so you do not need to worry about putting them together the day of the party.

Peach Jello Shots
Ingredients
3oz Box Peach Jello
1 Cup Water
1 Cup Peach Vodka
Peach Rings
Paper Umbrellas
Plastic Condiment Cups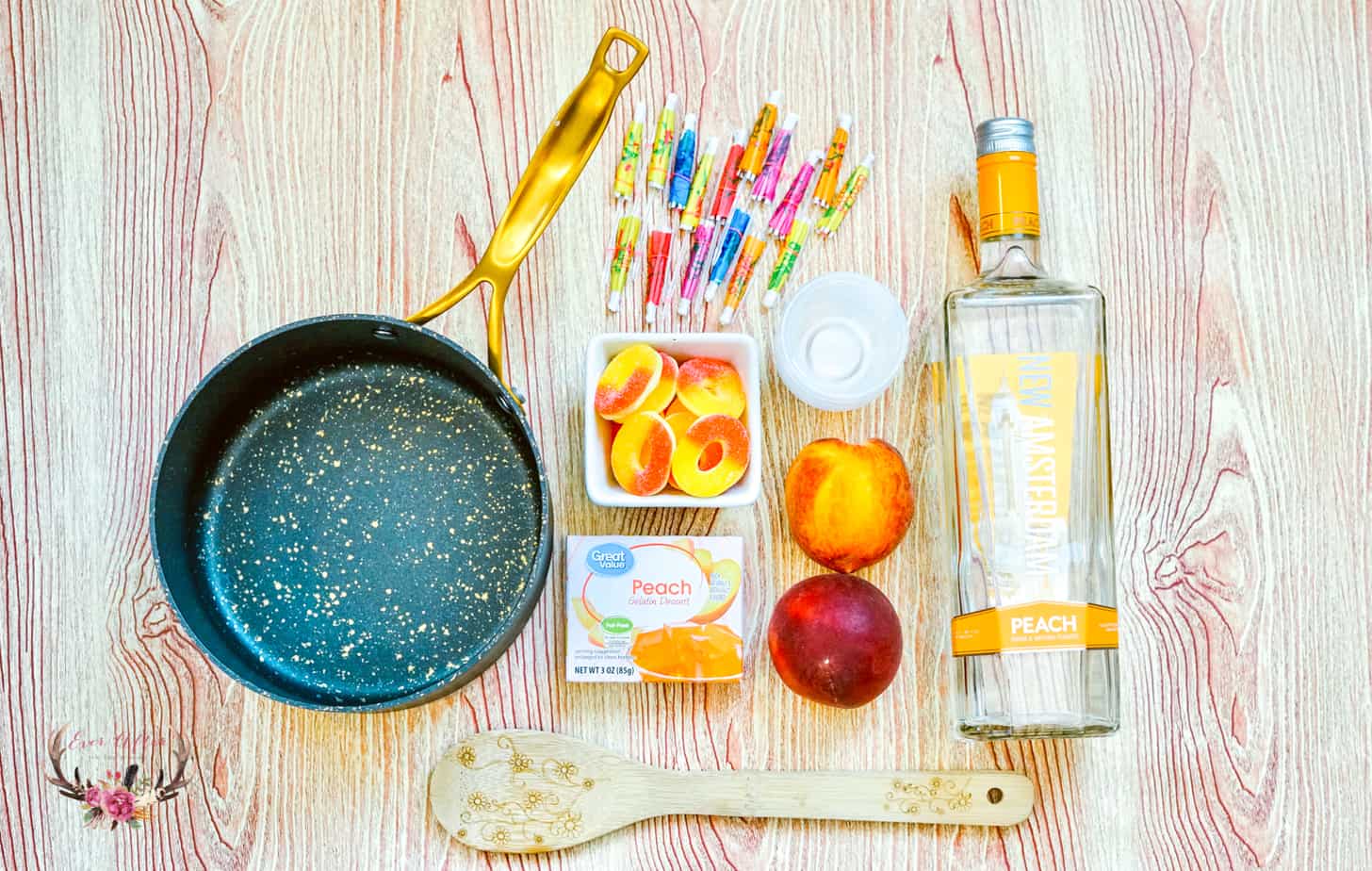 Directions
Boil 1 cup water.
Once boiling, pour in peach jello.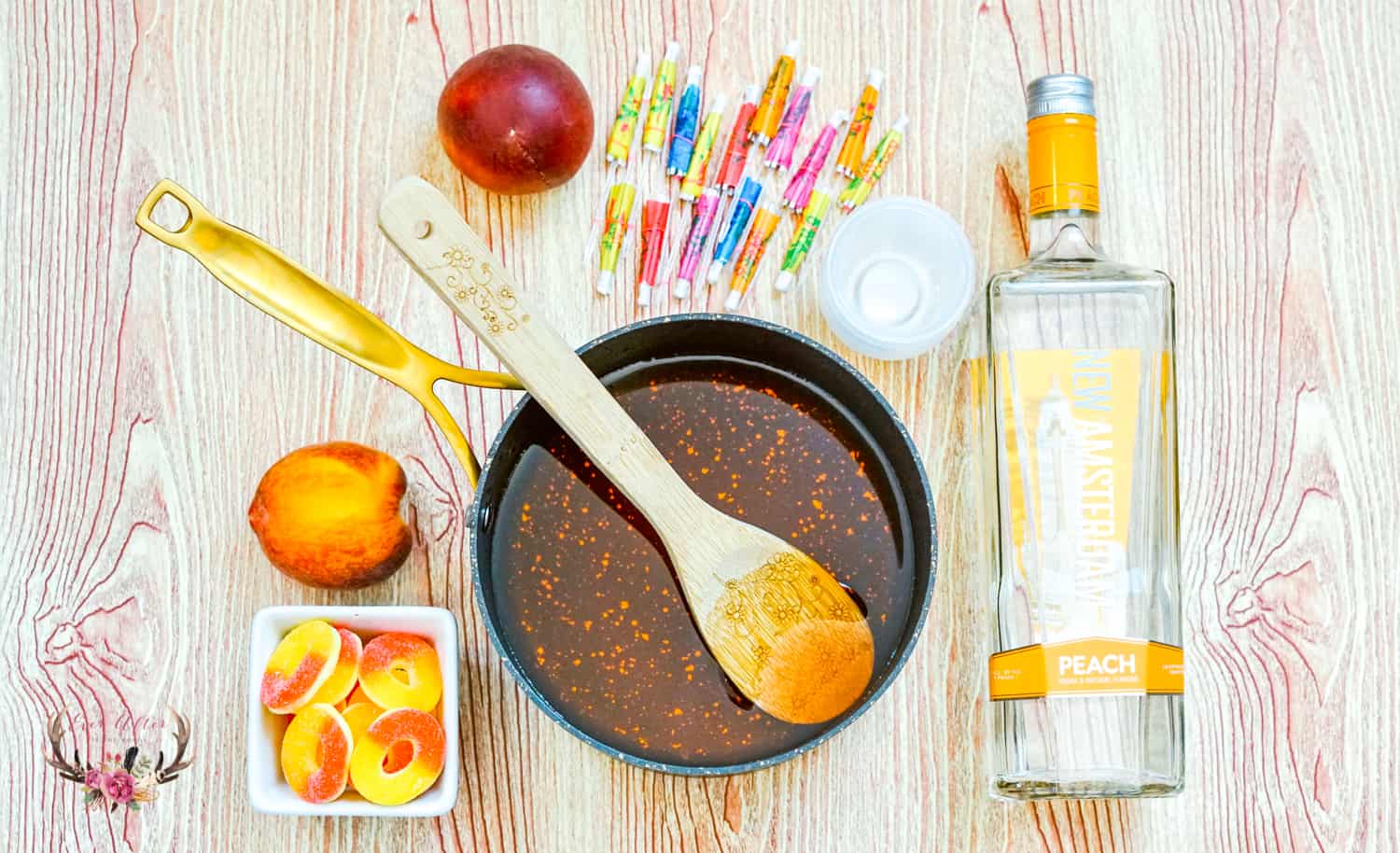 Mix well.
Pour in 1 cup peach vodka.
Pour into cups.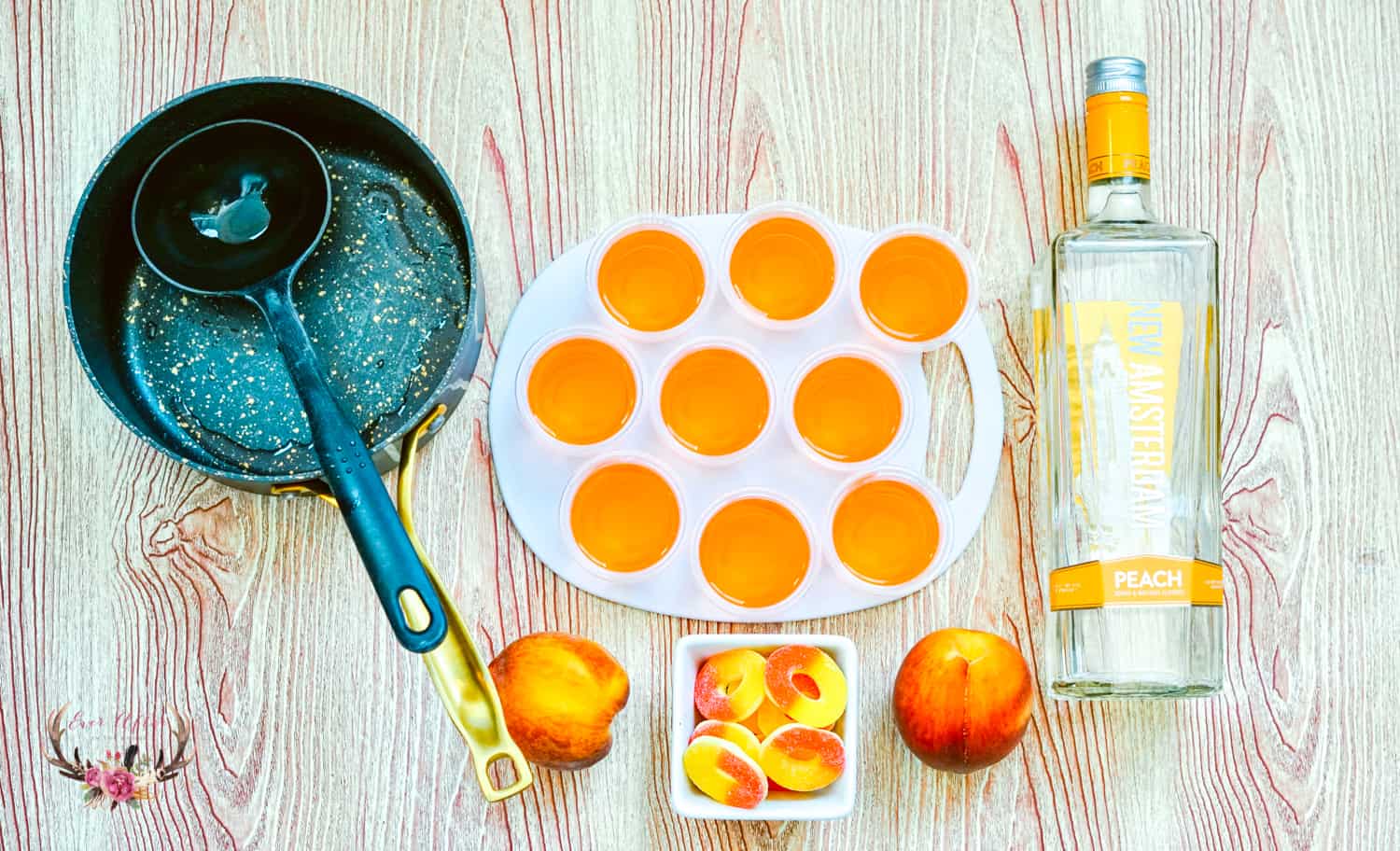 Place peach rings on the side of the cups by cutting one side.
Place in the refrigerator until jello hardens.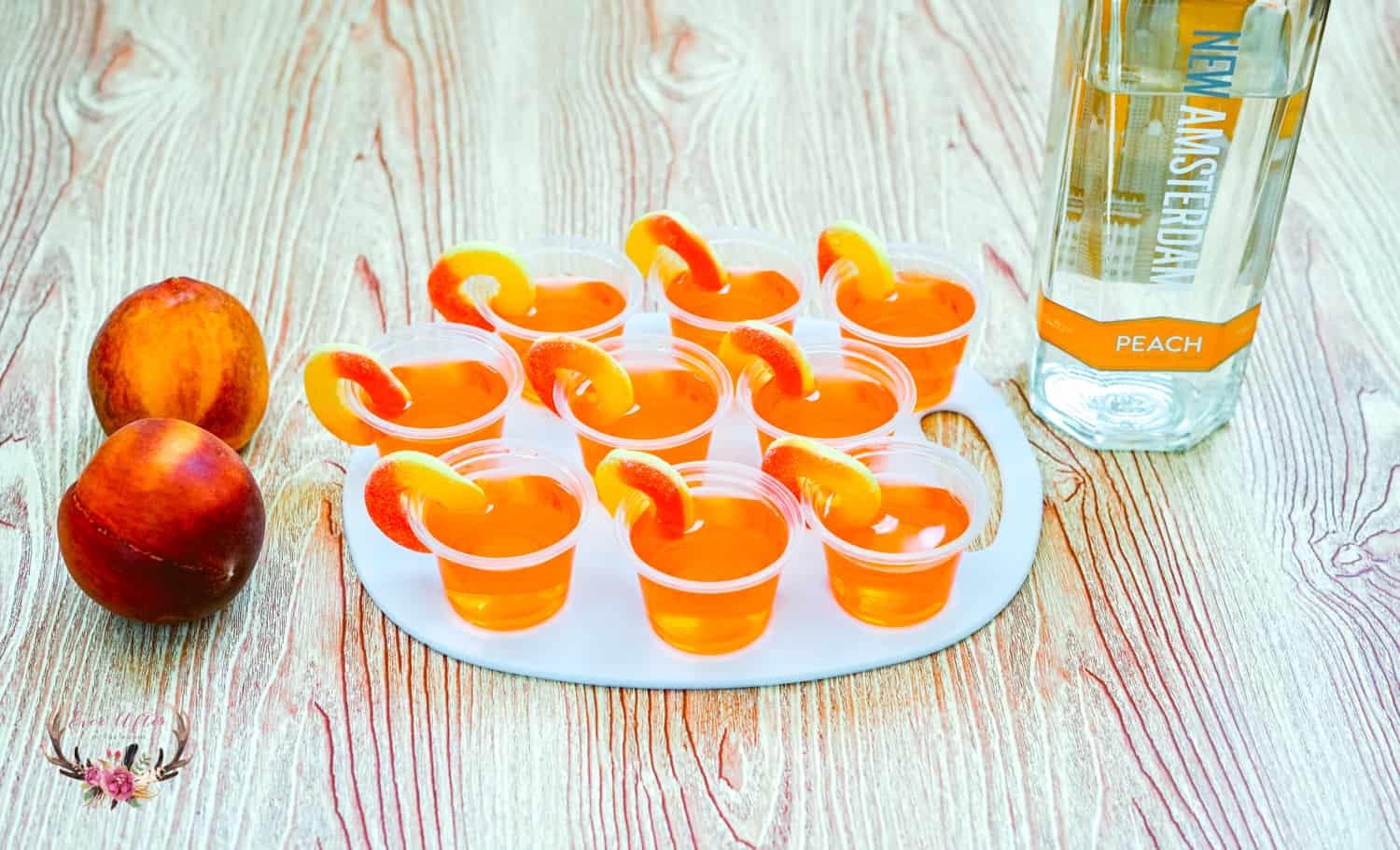 Stick paper umbrellas in the jello.
Serve & enjoy!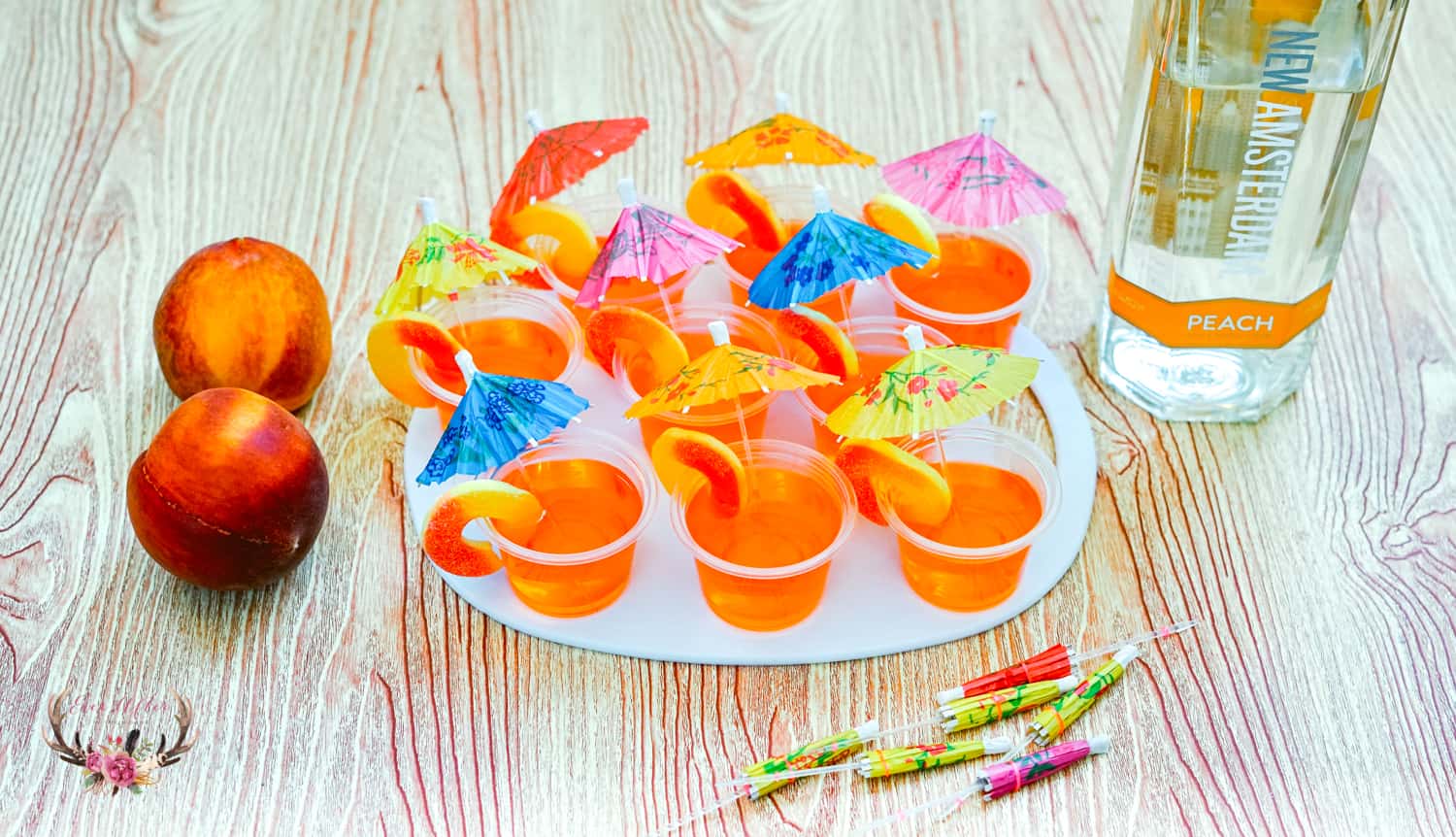 These peach shots give me all the feelings of being on a tropical vacation and really what can be better than that?
Happy Baking!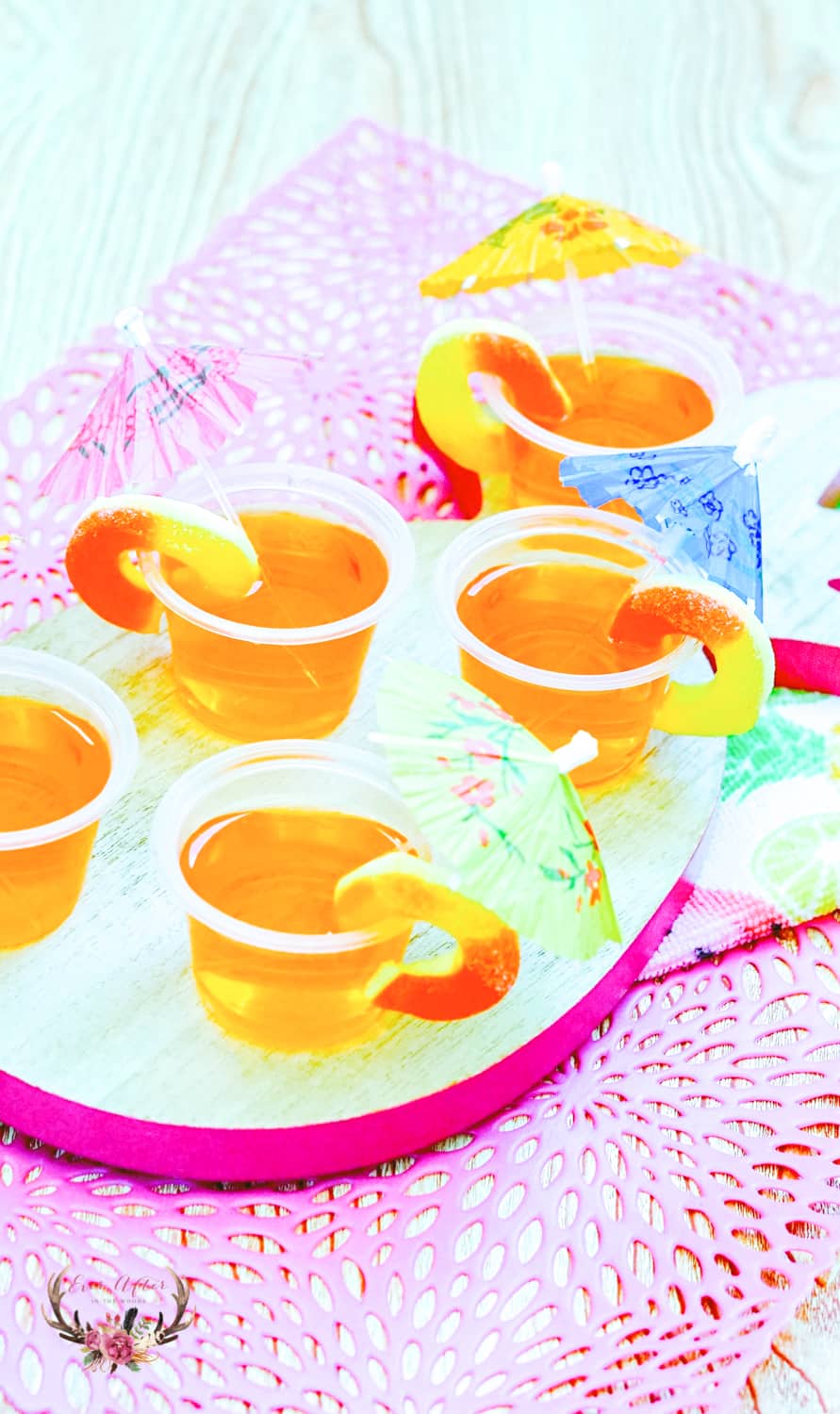 If you liked this recipe, have a look at some of our other cocktail recipes too:

Margarita Jello Shots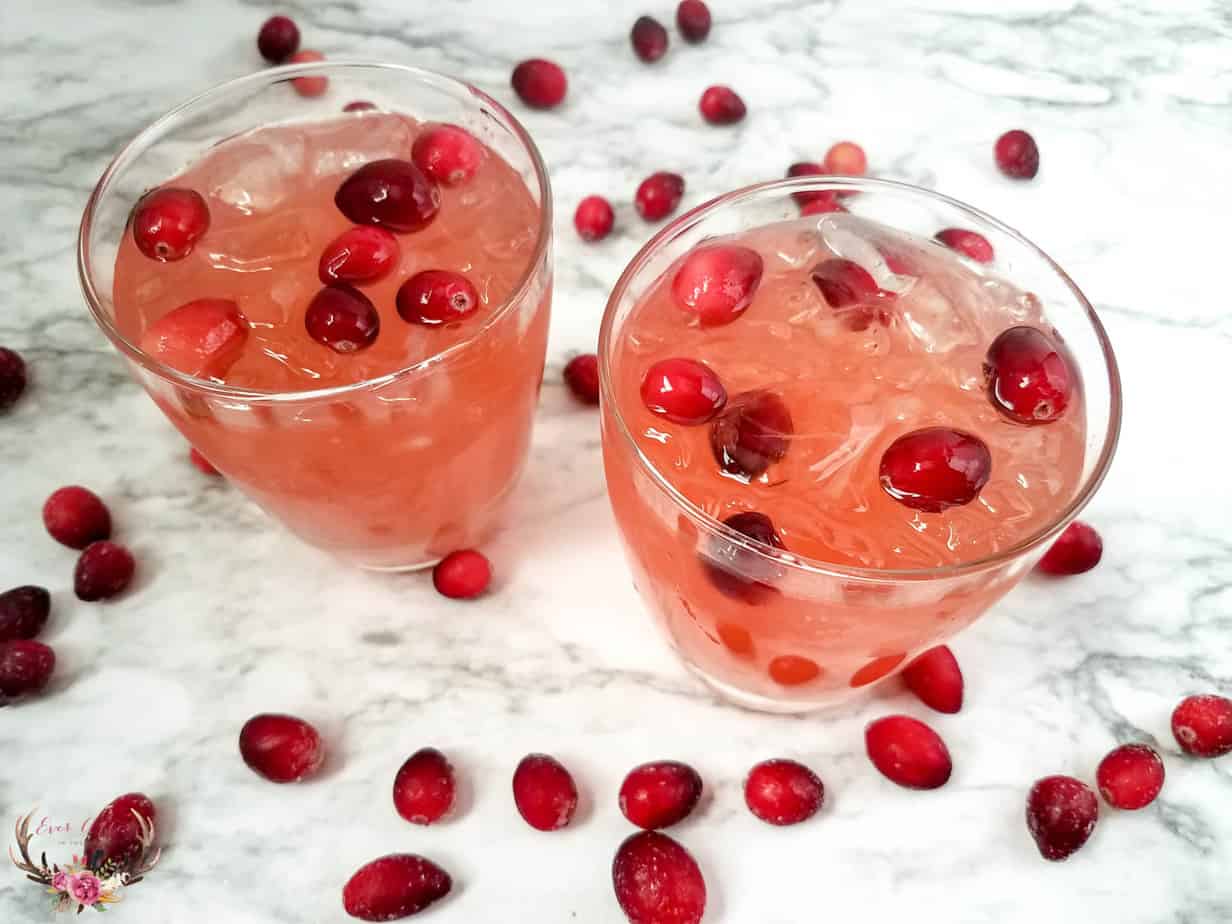 Seabreeze
Grown-up Shirley Temple
Limoncello Prosecco Cooler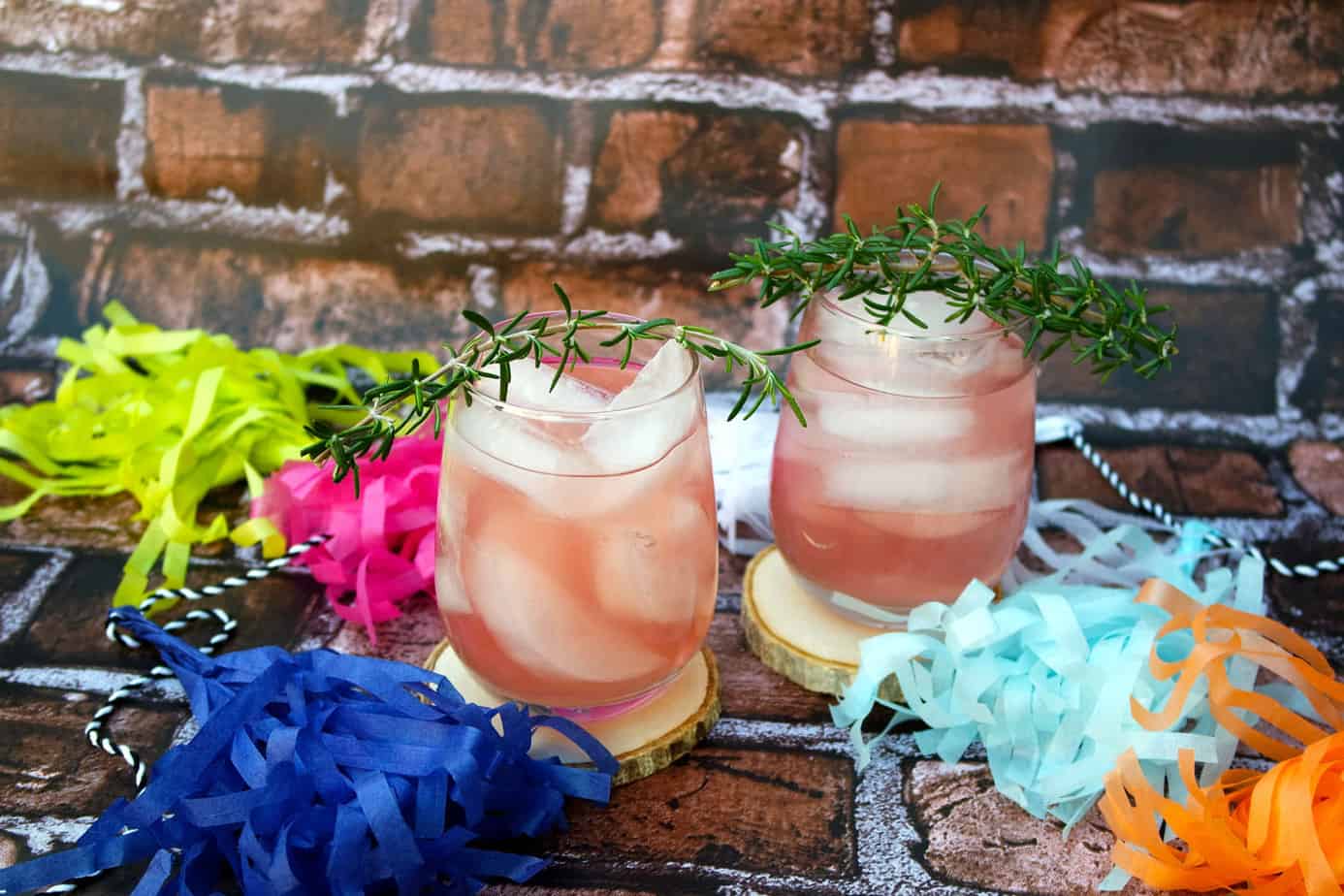 Blackberry Cocktail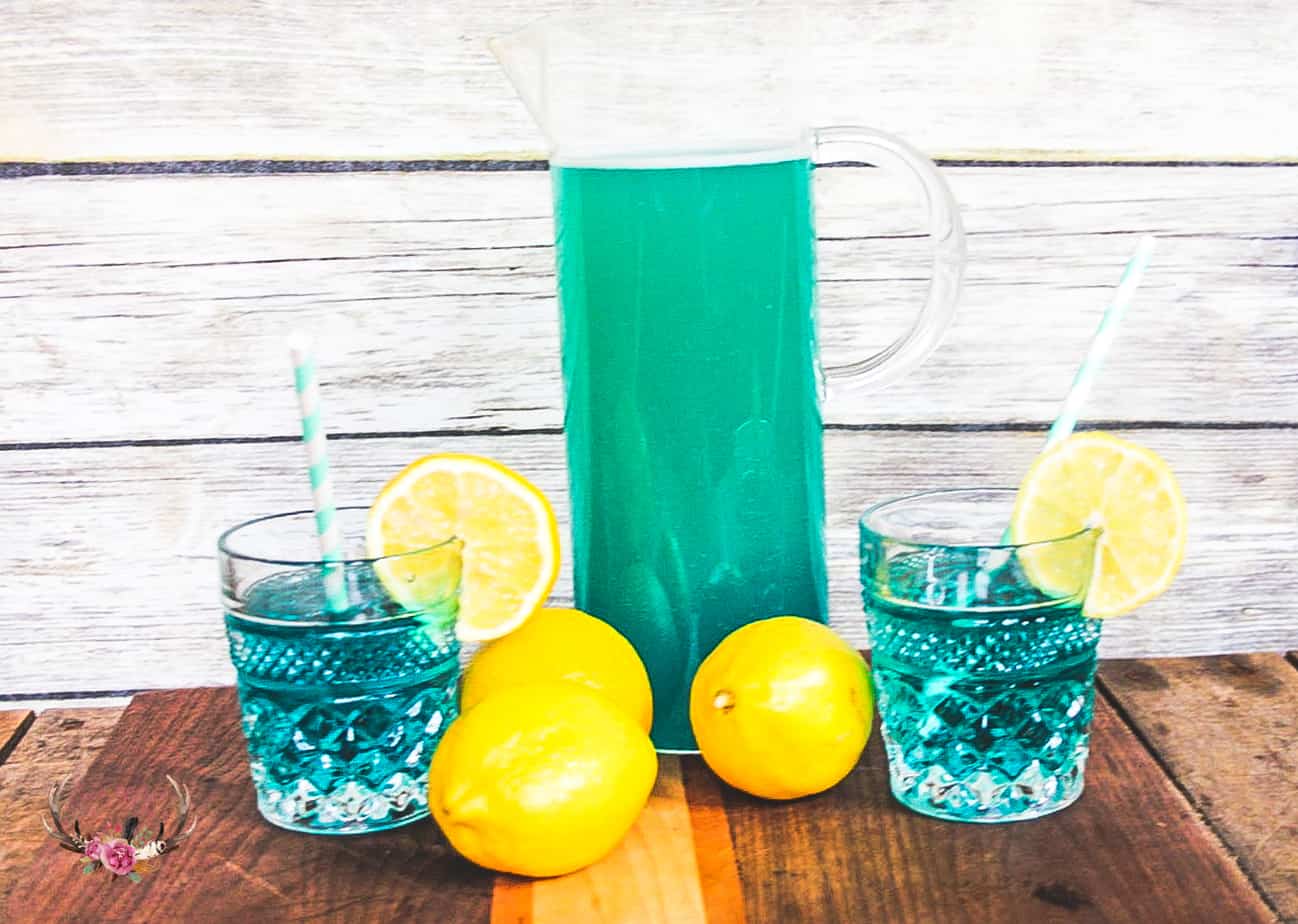 Blue Lemonade