Mini Custard Fruit Tarts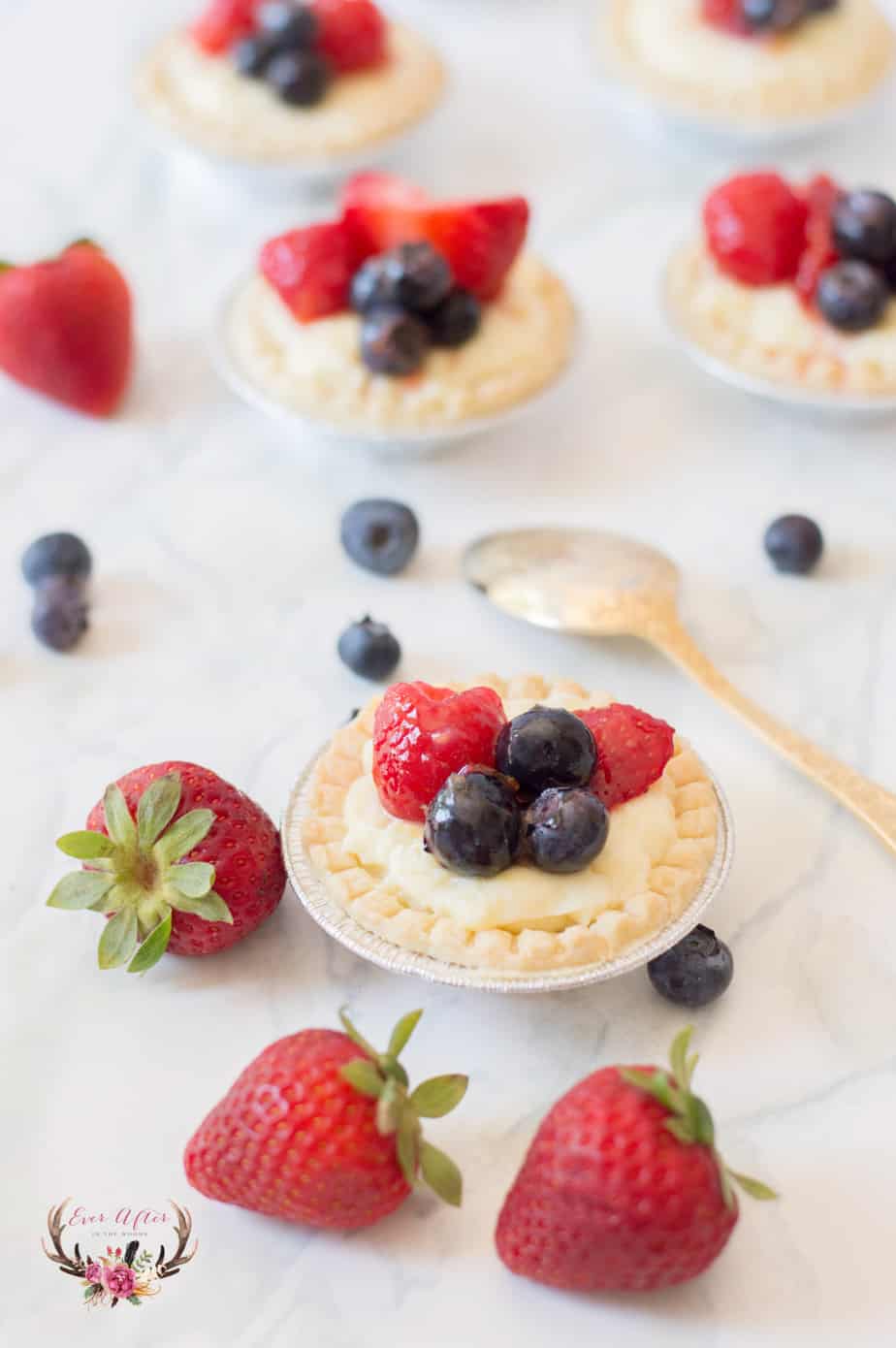 Individual Fruit Tarts
Fruit Custard Tarts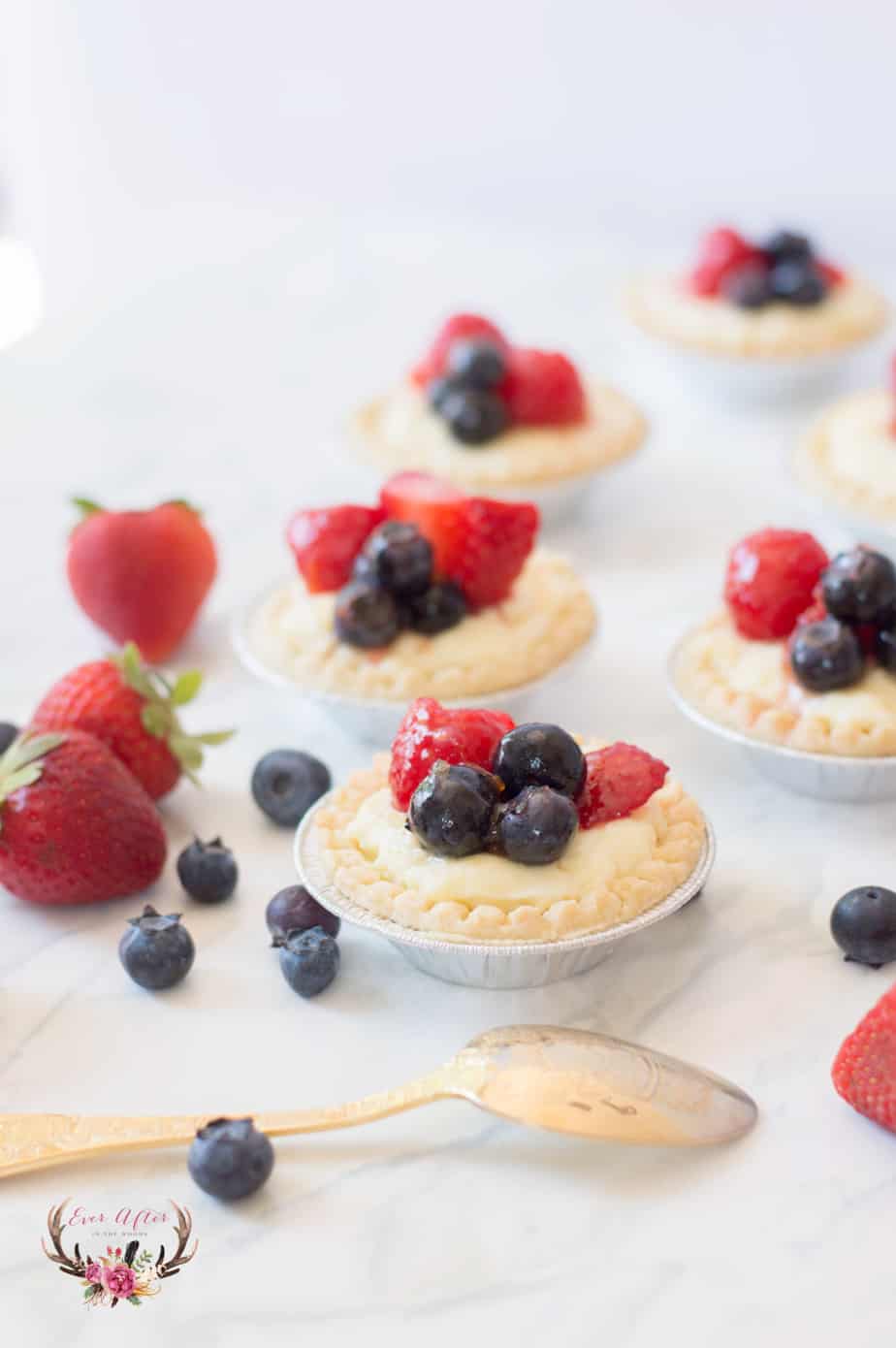 This Summer make these easy and delicious mini custard fruit tarts. This dessert is perfect for guests because you can make them ahead of time. Plus top the tarts with whatever fruit you have on hand.
These are so easy and the custard comes together simply. Perfect for a hot Summer day and they are served cold so perfectly refreshing as well.

What is Fruit Tart?
Usually a fruit tart is a simple pie shell or cookie crust shell filled with custard or pudding and topped with fresh fruit or even preserves if you are in a pinch.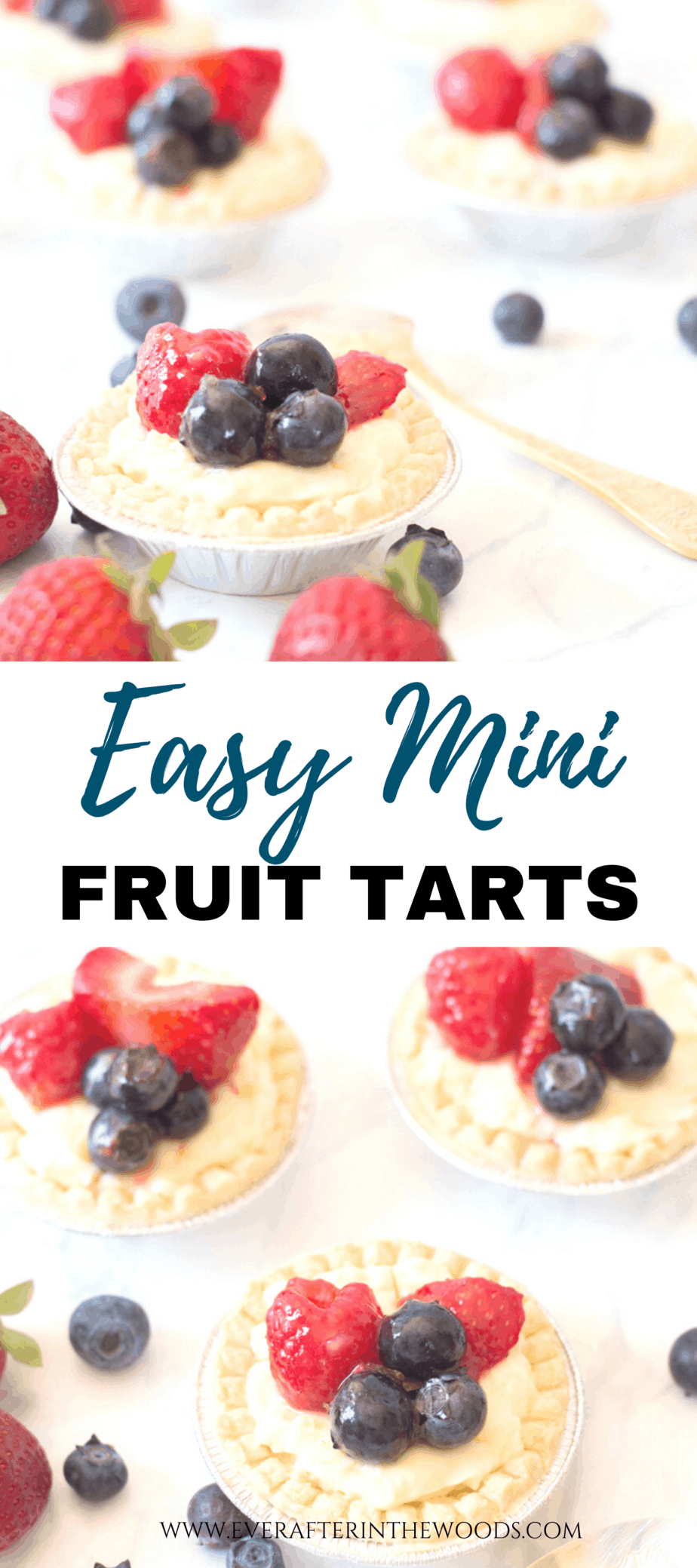 Mini Custard Fruit Tarts
Ingredients
12-15 frozen mini pie shells
For the custard:
1/3 cup sugar
4 tbsps cornstarch
½ tsp salt
1 ¾ cups whole milk
4 egg yolks
2 tbsp butter
1 tsp vanilla extract
1 cup sour cream
For the fruit topping:
1/3 cup peach or apricot jam
3 cups worth of mix fresh berries: we used blueberries, blackberries and strawberries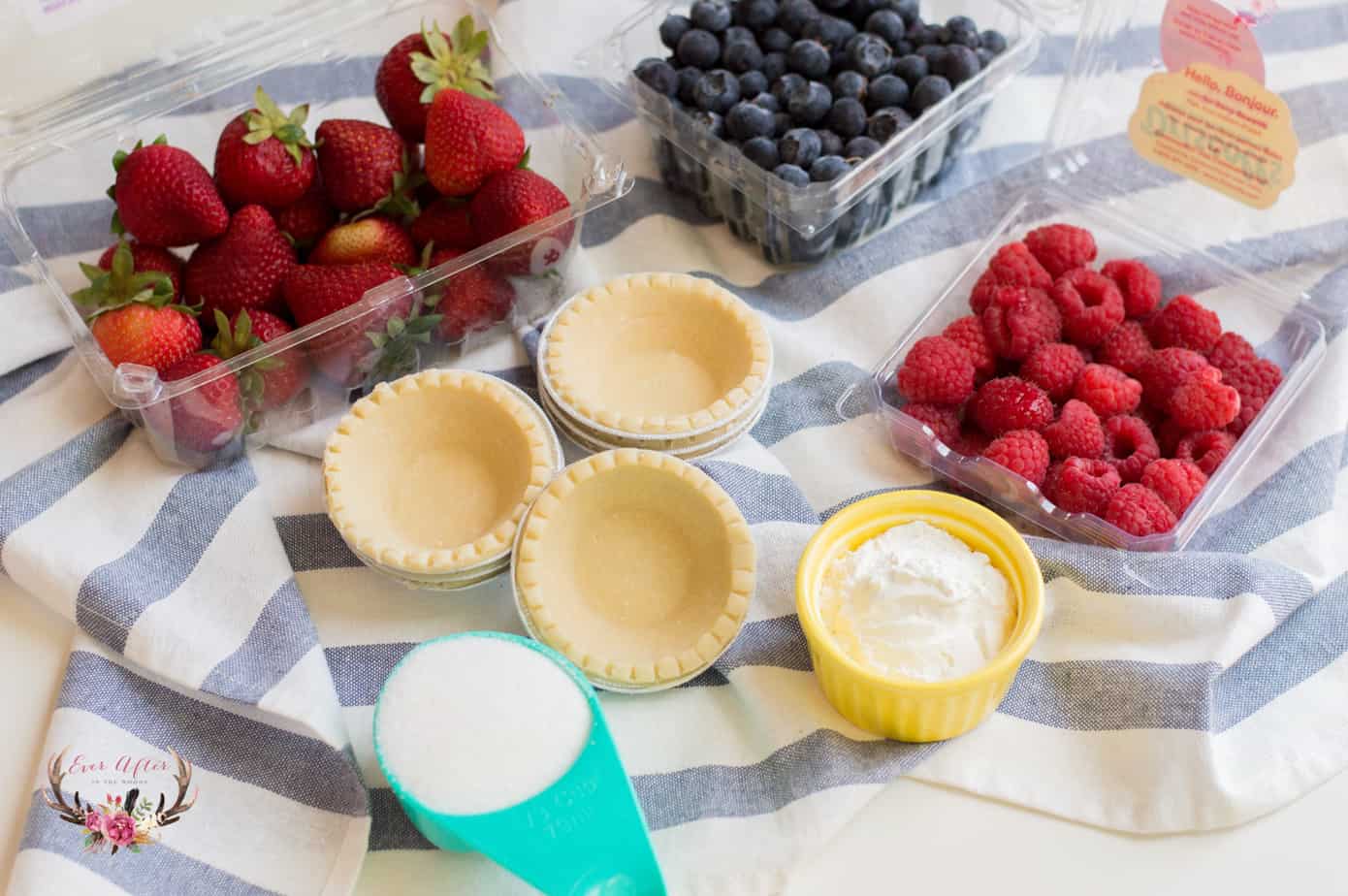 Yields: 12-15 mini fruit tarts
Instructions
Line the frozen pie shells on a baking sheet and bake according to package directions (usually 10-12 minutes at 350 degrees F). Set aside and allow to cool.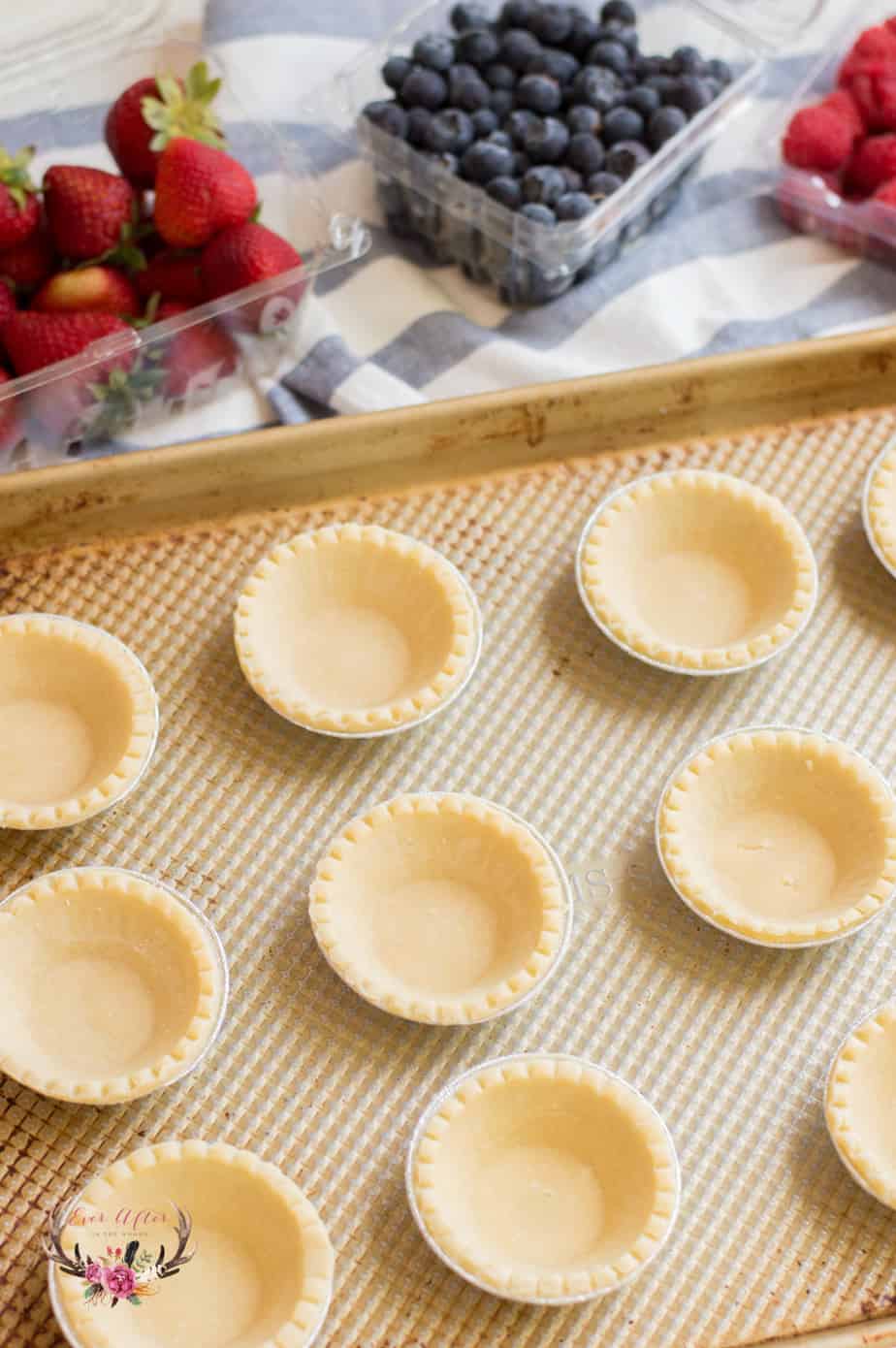 In a medium saucepan, mix together sugar, cornstarch and salt over medium heat.
Add milk and egg yolks and whisk immediately to combine ingredients until smooth. It is important to get everything well mixed so that the eggs don't cook and turn into scrambled eggs.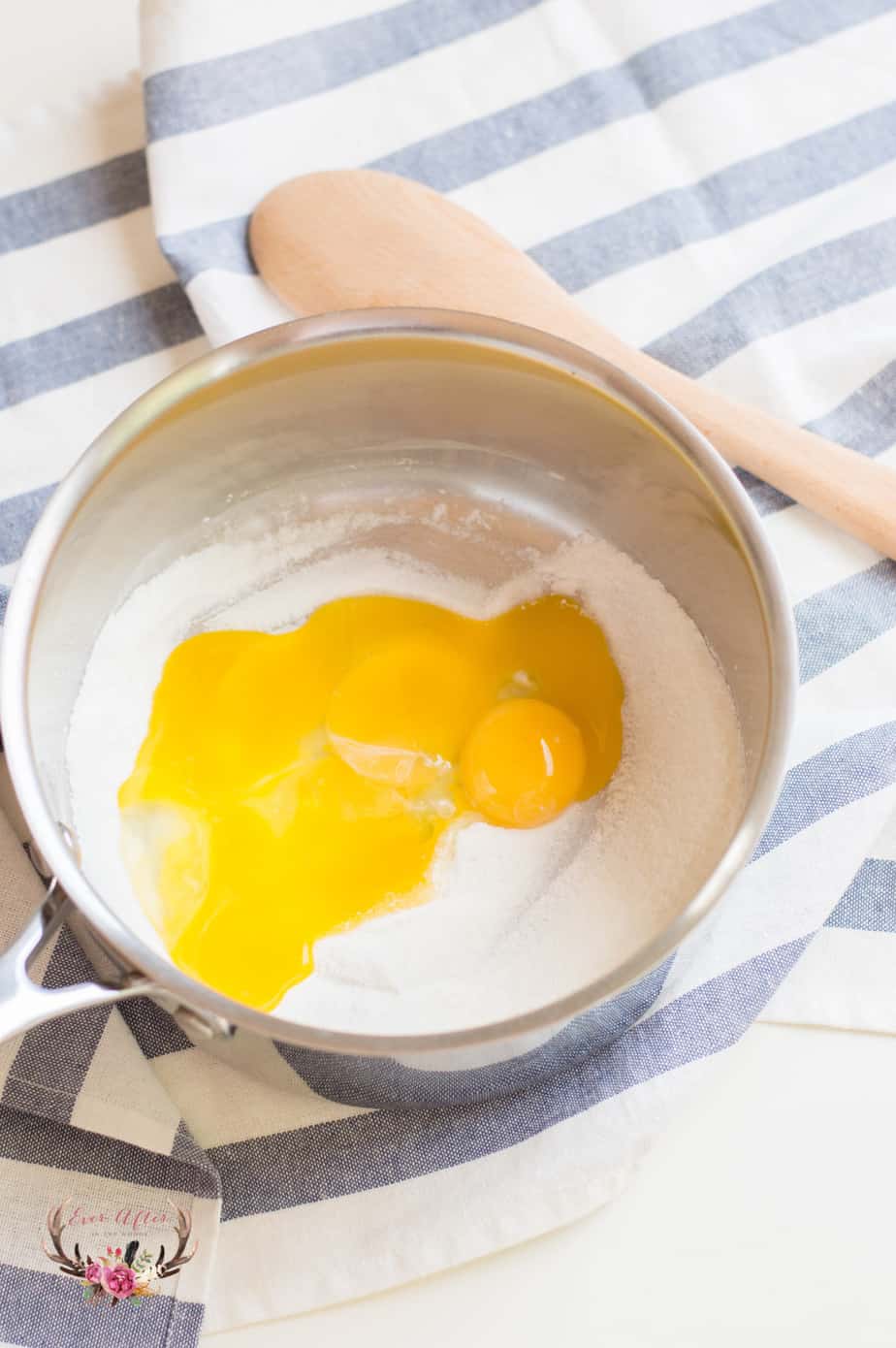 Add butter and mix until boiling and mixture turns thick. Continue to mix for an additional 2 minutes.
Remove from heat and add vanilla. Mix and set aside to cool.
Once the custard has cooled add sour cream. Transfer to a bowl and cover with plastic. Refrigerate at least one hour.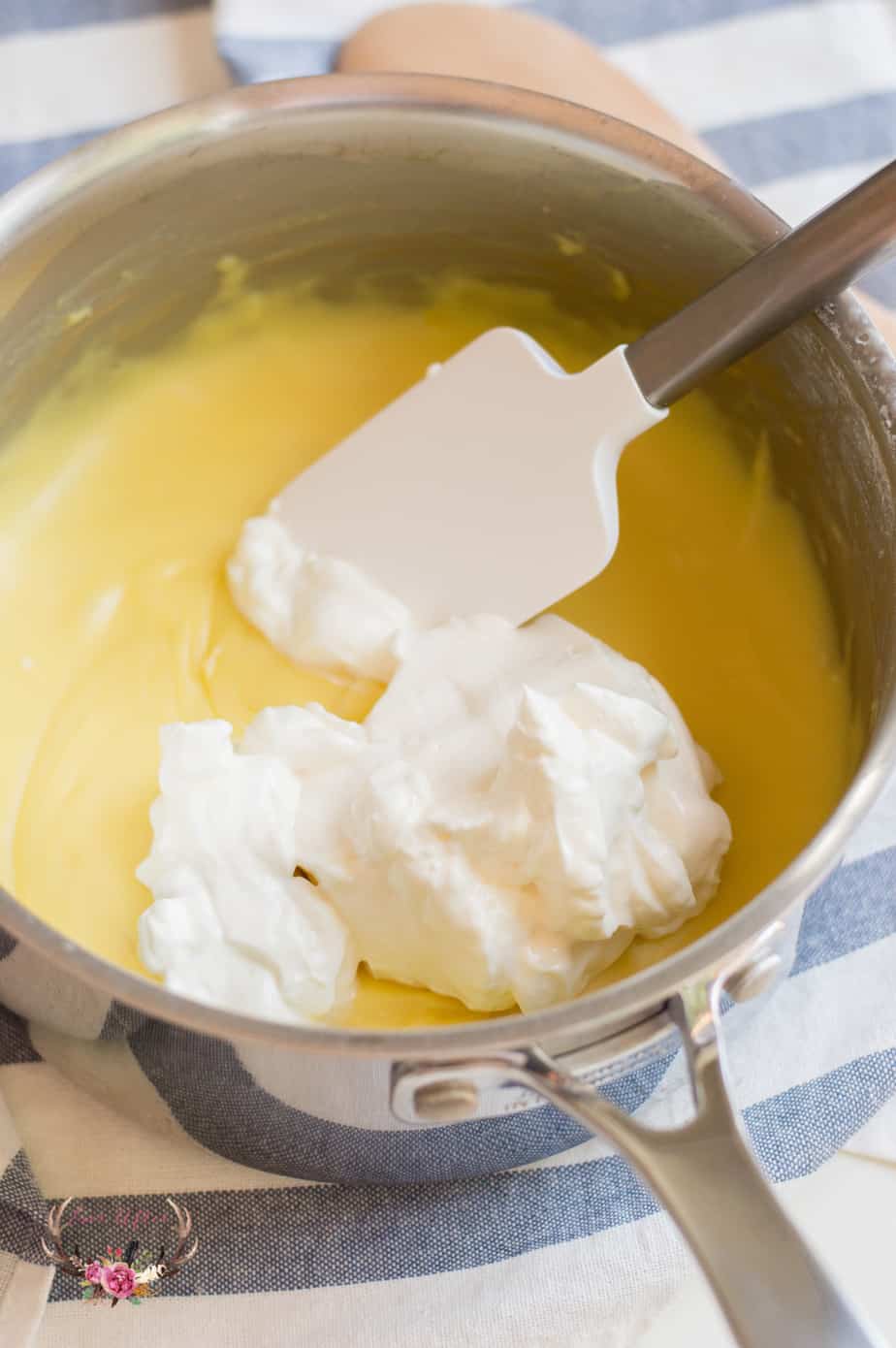 Melt jam in a small saucepan and pour into bowl of berries. Coat evenly and set aside.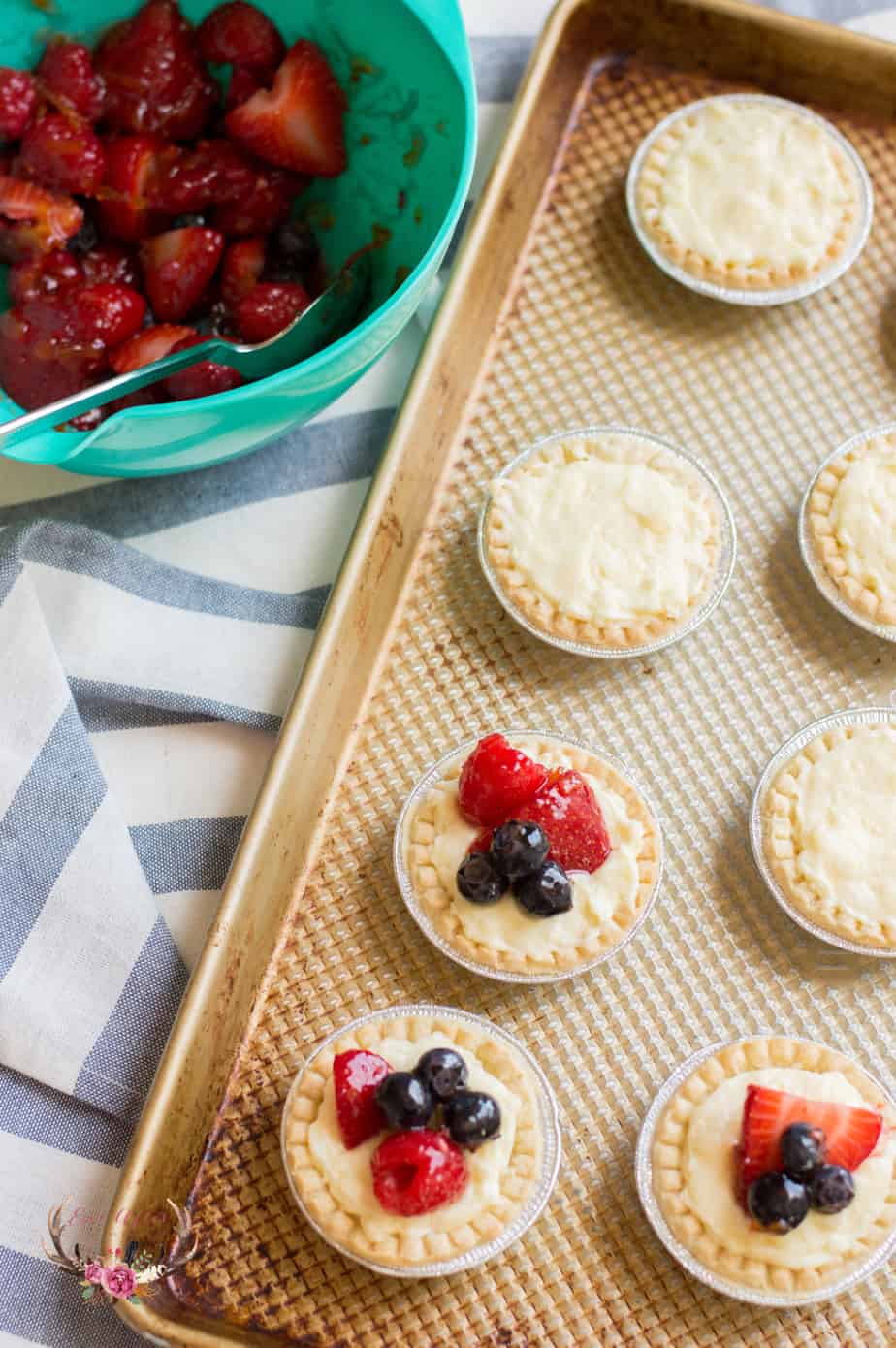 Remove custard from refrigerator and scoop into baked tart shell. Top off with coated fruits. Serve and enjoy!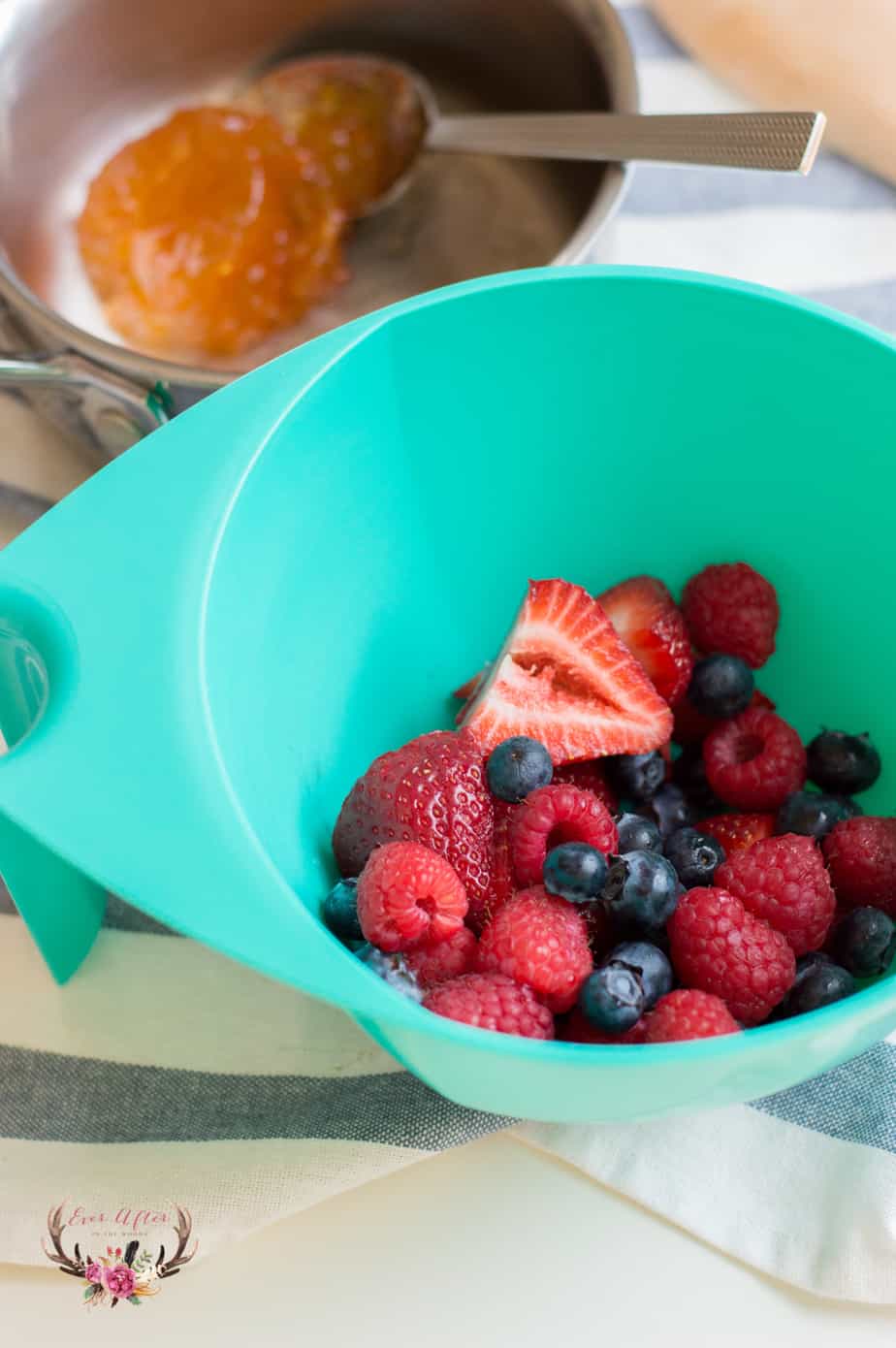 I love making these when I know I will be having company. It is the perfect dessert because it can be made ahead of time and they are in individual servings. Just wait to top with whipped cream until serving if desired.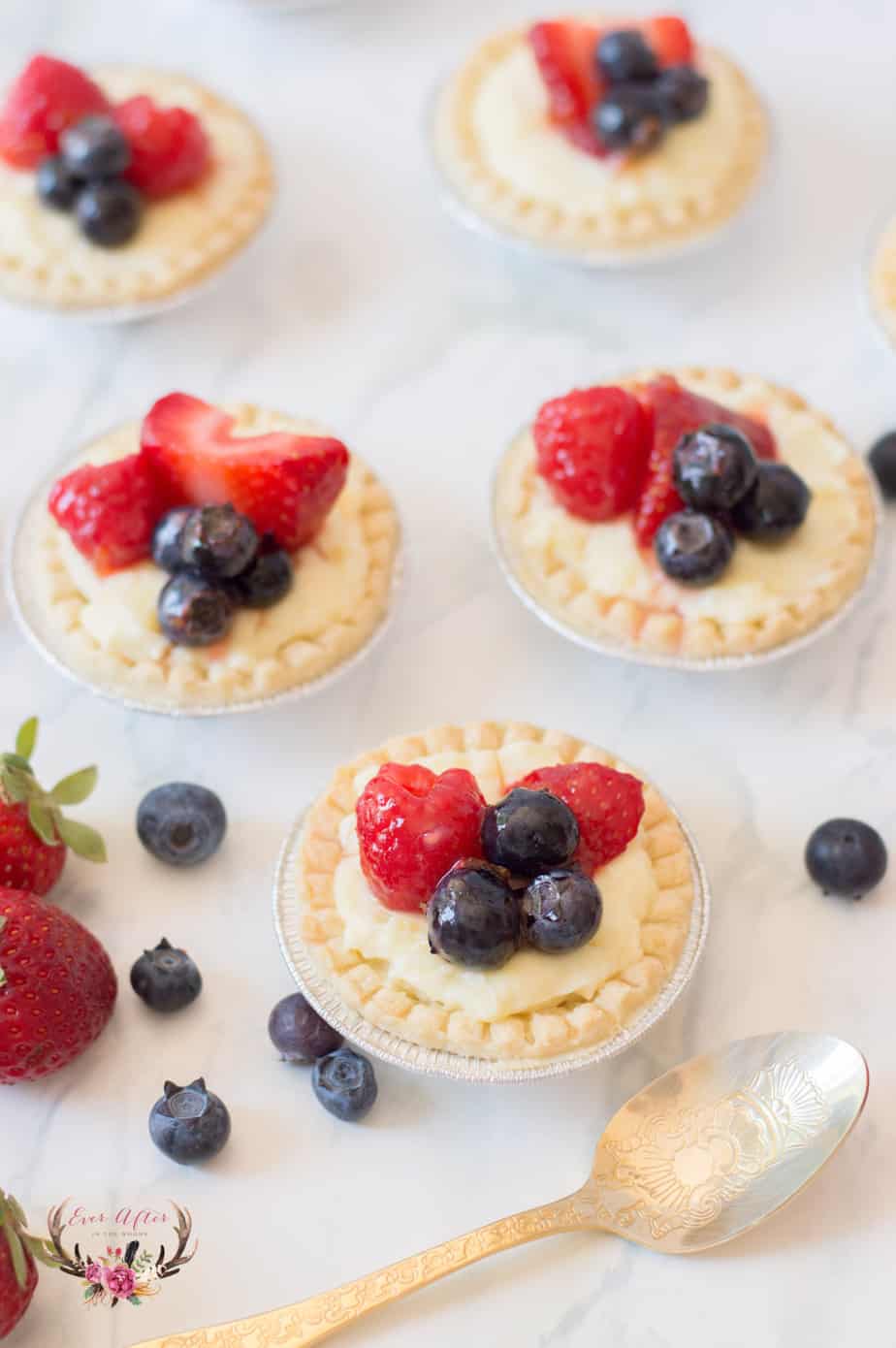 Happy Baking!
If you liked this recipe, have a look at some of our other recipes too: