Shark Week Dessert Ideas
Best Shark Week Ideas
The Cutest Shark Week Dessert Ideas
Start Shark Week off right – with these Shark Week Pudding Cups.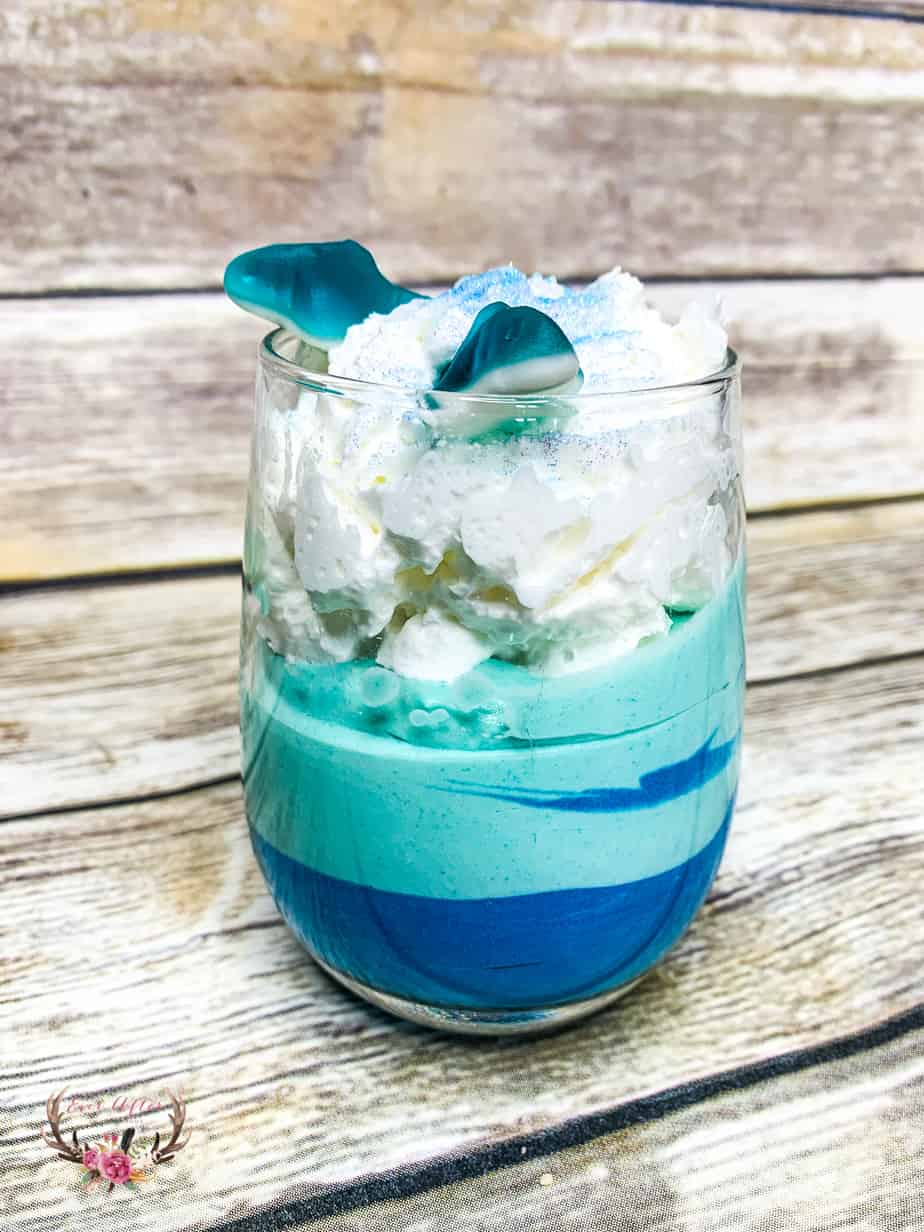 Are you familiar with Shark Week? It is a week-long, annual block of TV programs on the Discovery Channel all about sharks. We have been watching this series for many years but this is the first time we made a dessert to go with our shows.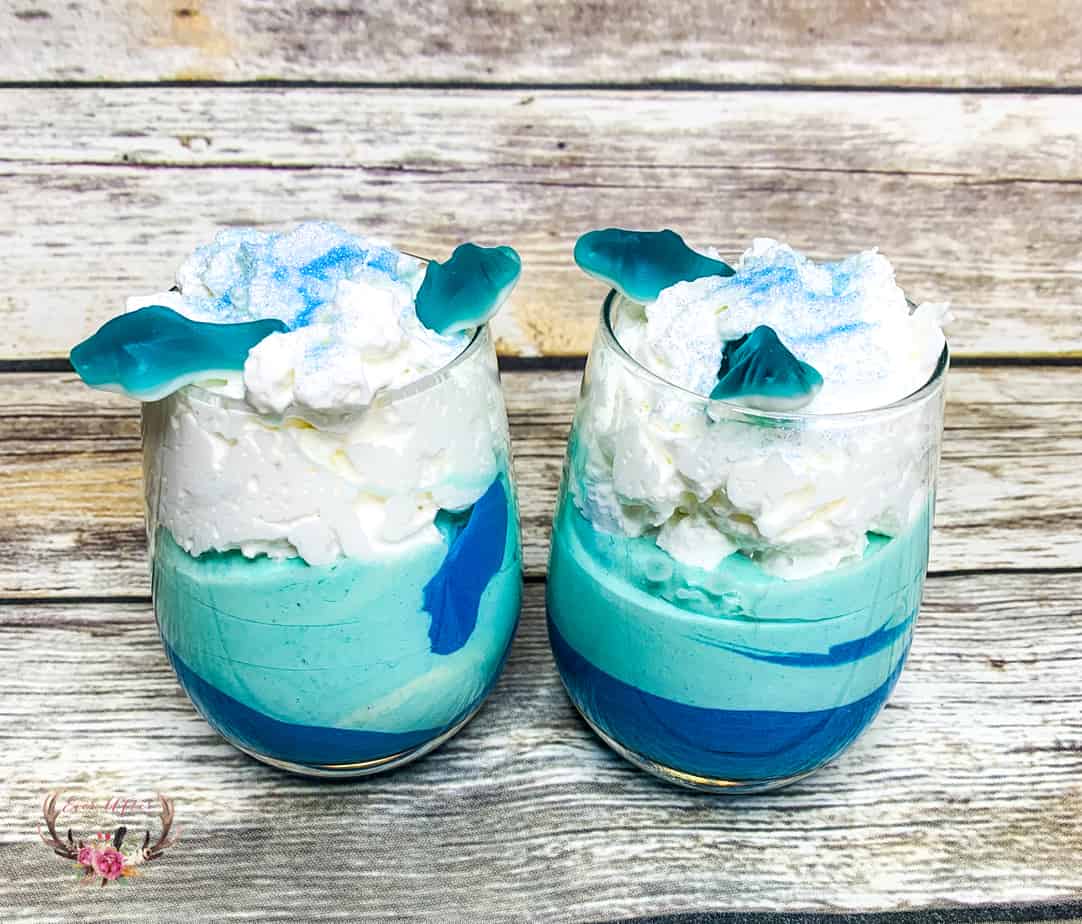 Shark Week dessert recipes – Shark Week Pudding Cups
Have you seen all the delicious shark desserts all over the internet? Seriously these are the easiest things to make using your color theme (we used different shades of blue) that would look great on any dessert table. We created ours using blue vanilla pudding layers.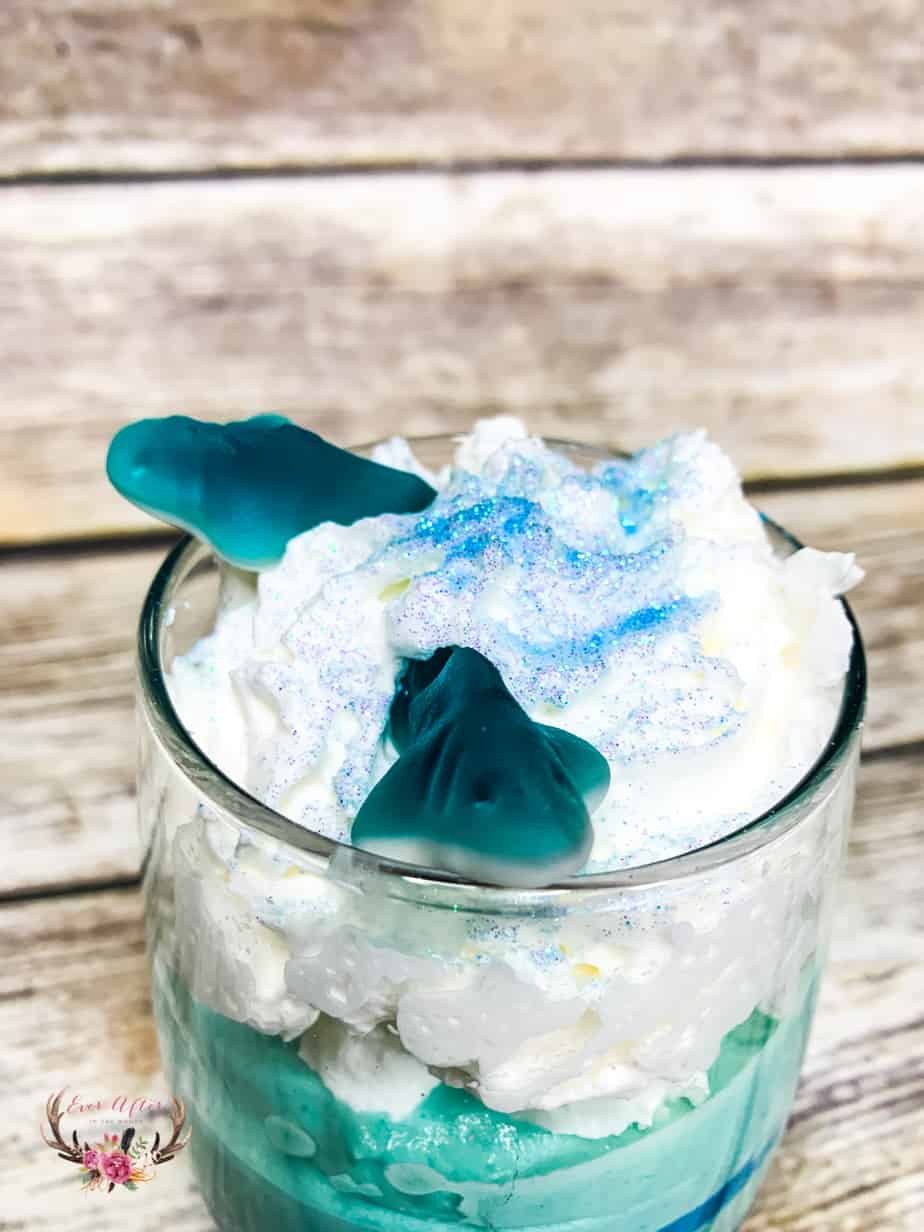 This is an easy no bake dessert for all of our shark fans out there. These are so easy to make that they kids can totally help out – by mixing the coloring into the vanilla pudding. Plus, everything tastes better when you help make it!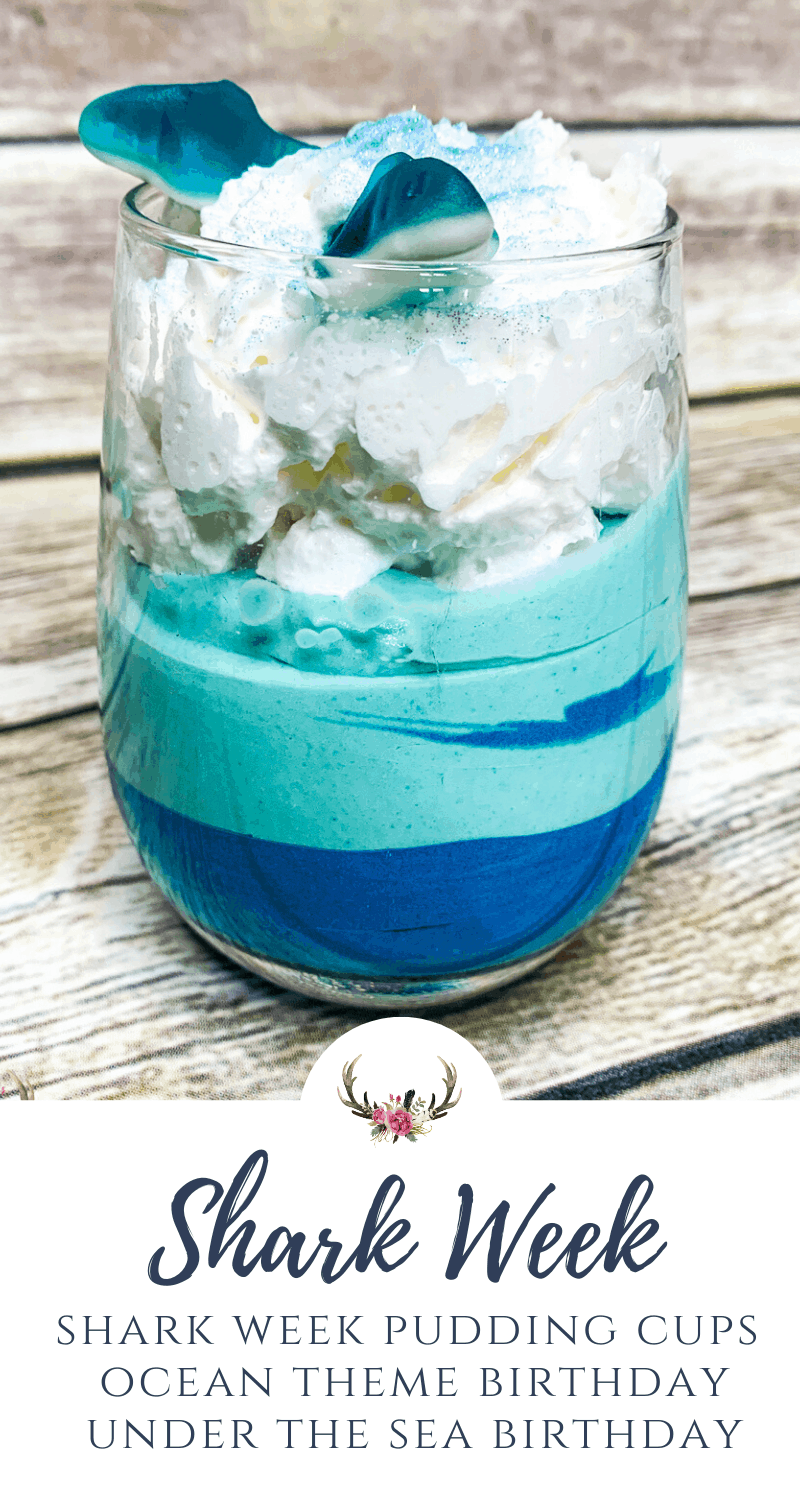 How to Make Shark Week Pudding Cups
Ingredients:
1 large pkg. instant sugar free vanilla pudding, made to package directions.
blue food coloring
whipped topping
Gummy Sharks
Whipped cream and sprinkles, if desired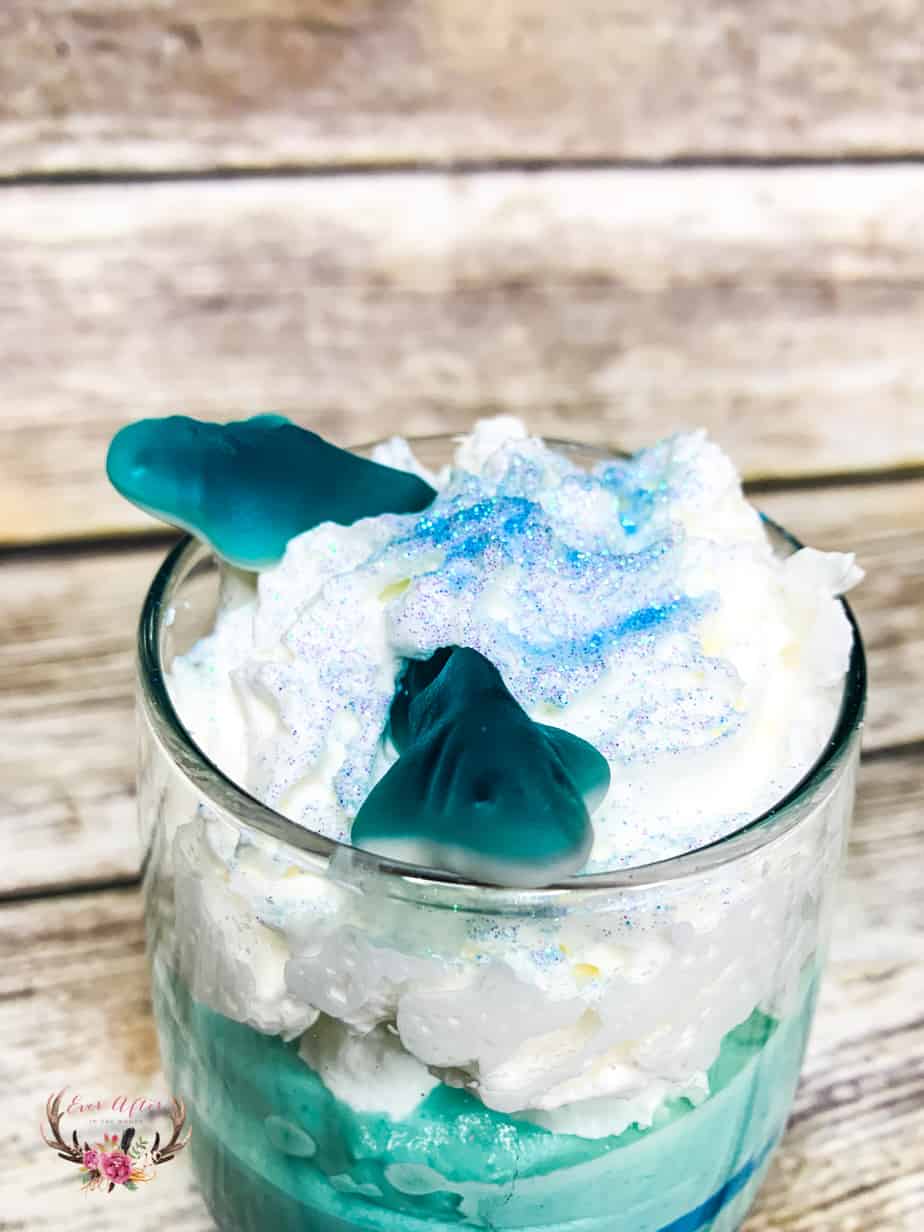 Directions:
Separate the prepared vanilla pudding into 2 separate bowls.
Add one drop blue food coloring to one bowl and then 3 drops of blue food coloring to the other bowl.
Layer the pudding into a stemless wineglass.
Top with whipped cream and sprinkles and sharks if desired.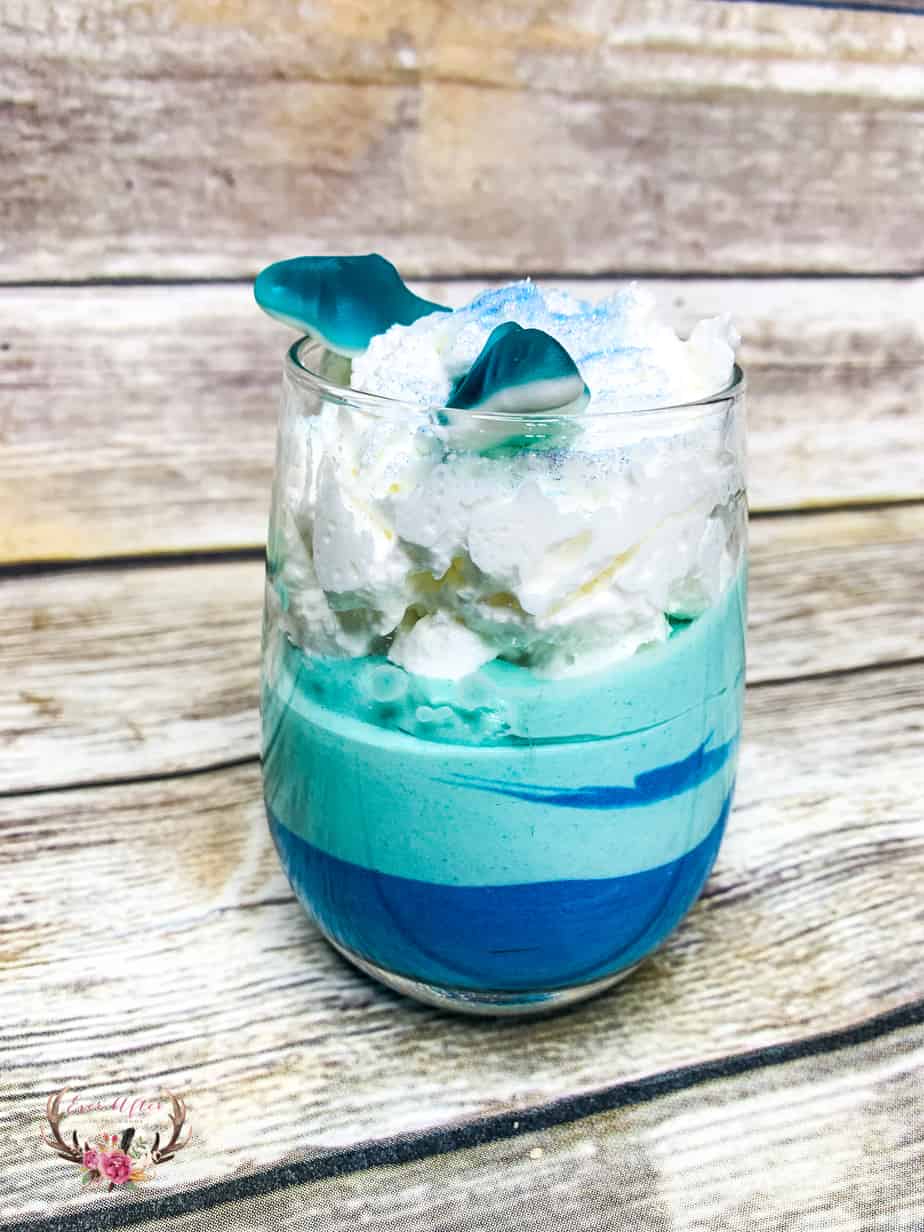 We love anything that has sharks and mermaids these days! Basically, anything that involves a mythical creature, we love! If you are throwing a Shark Week party, you could even set up a make your own pudding bar!
If you love this shark dessert, have a look at these other magical recipes: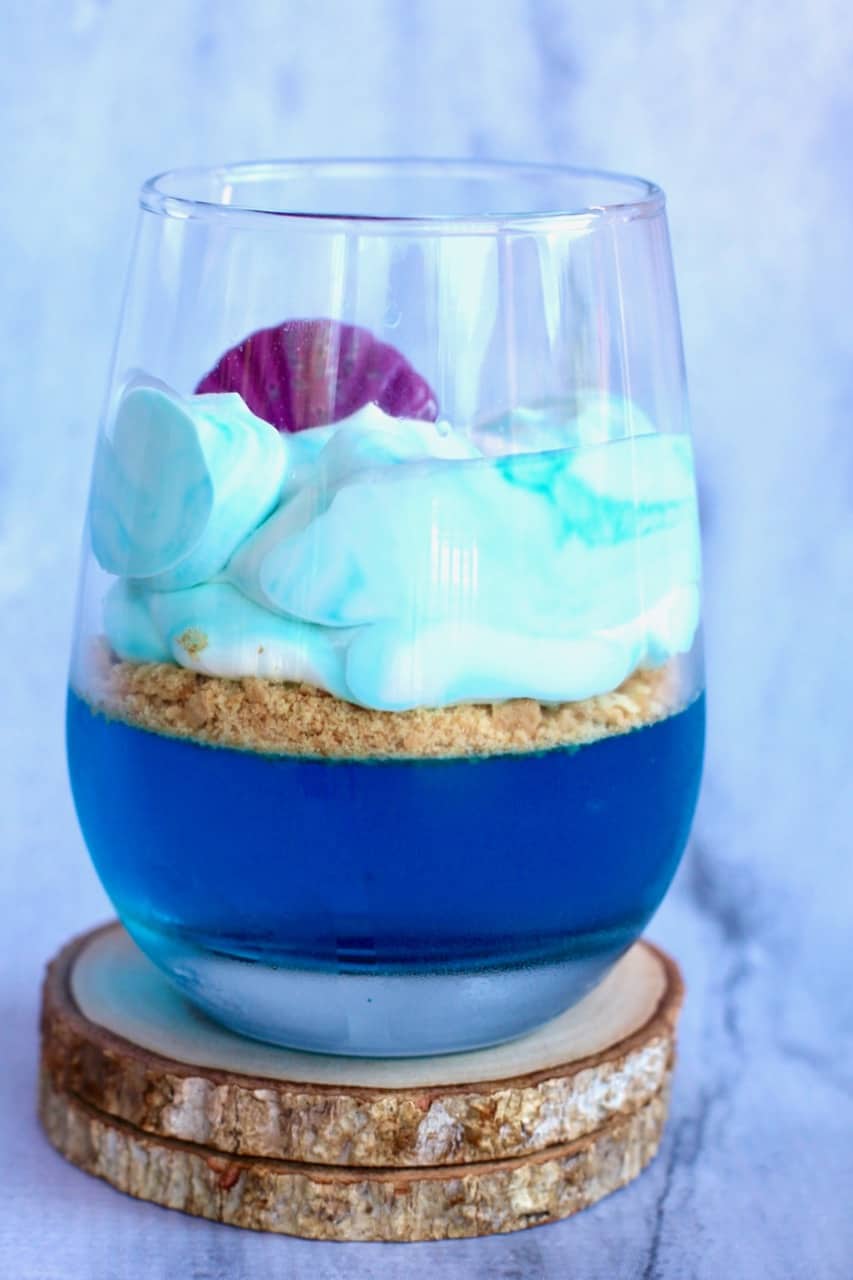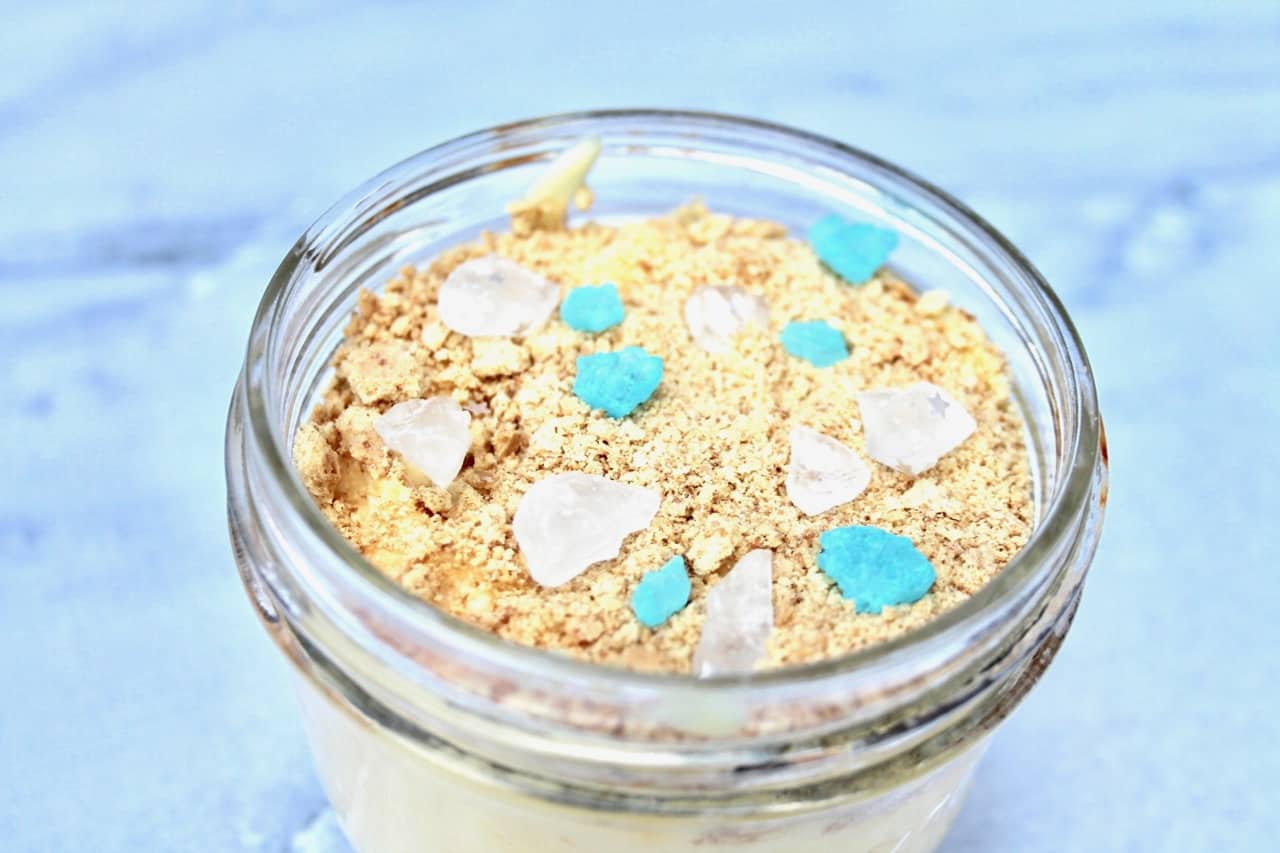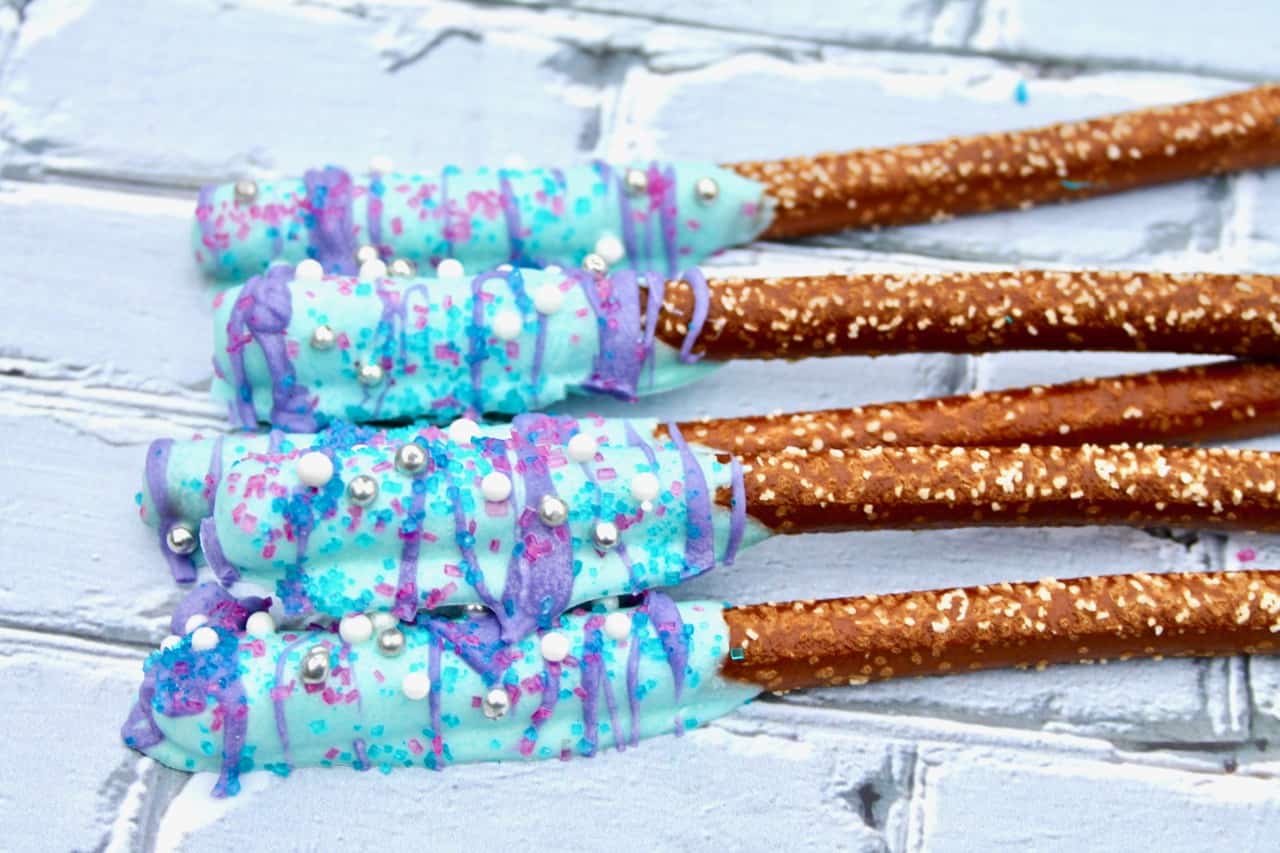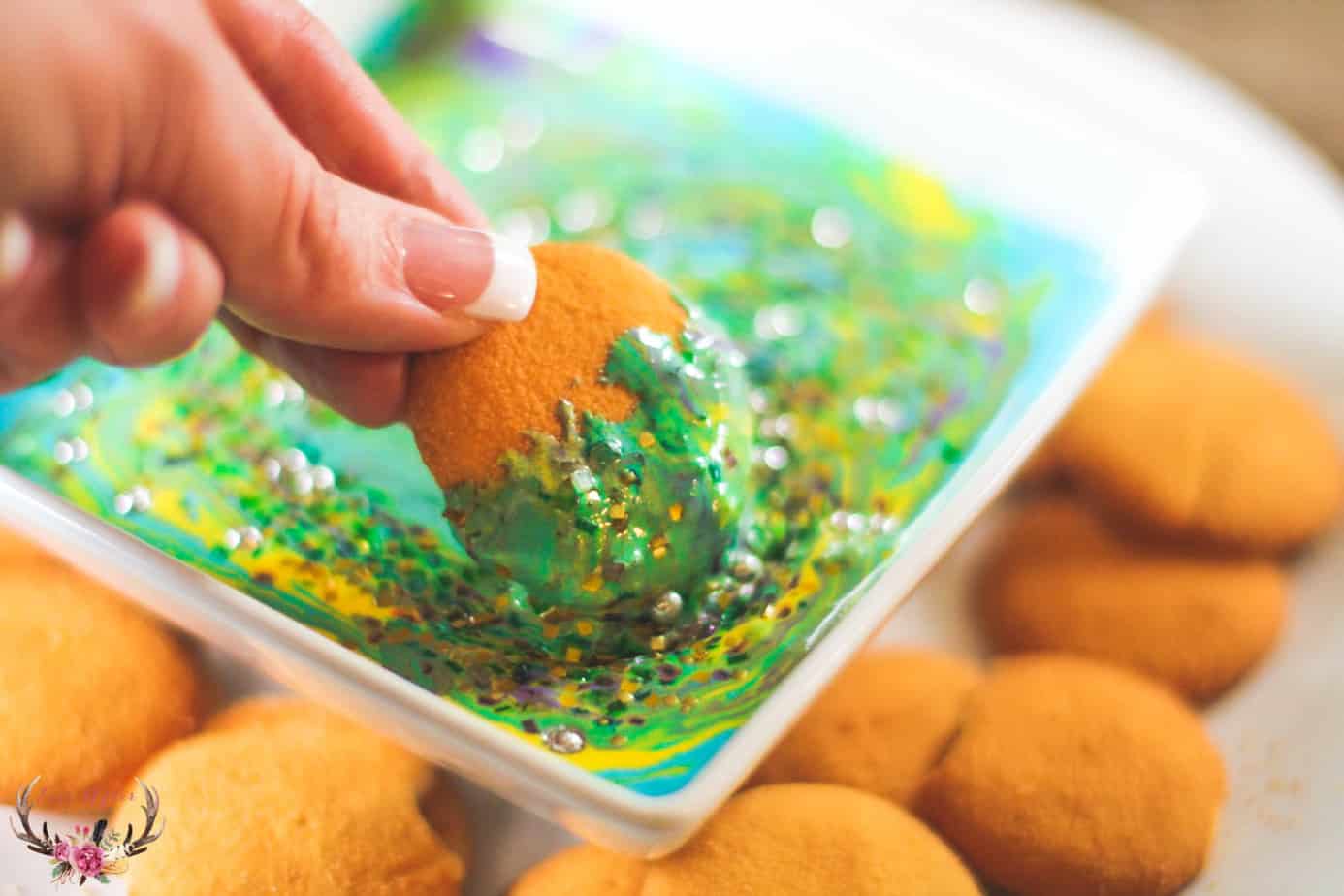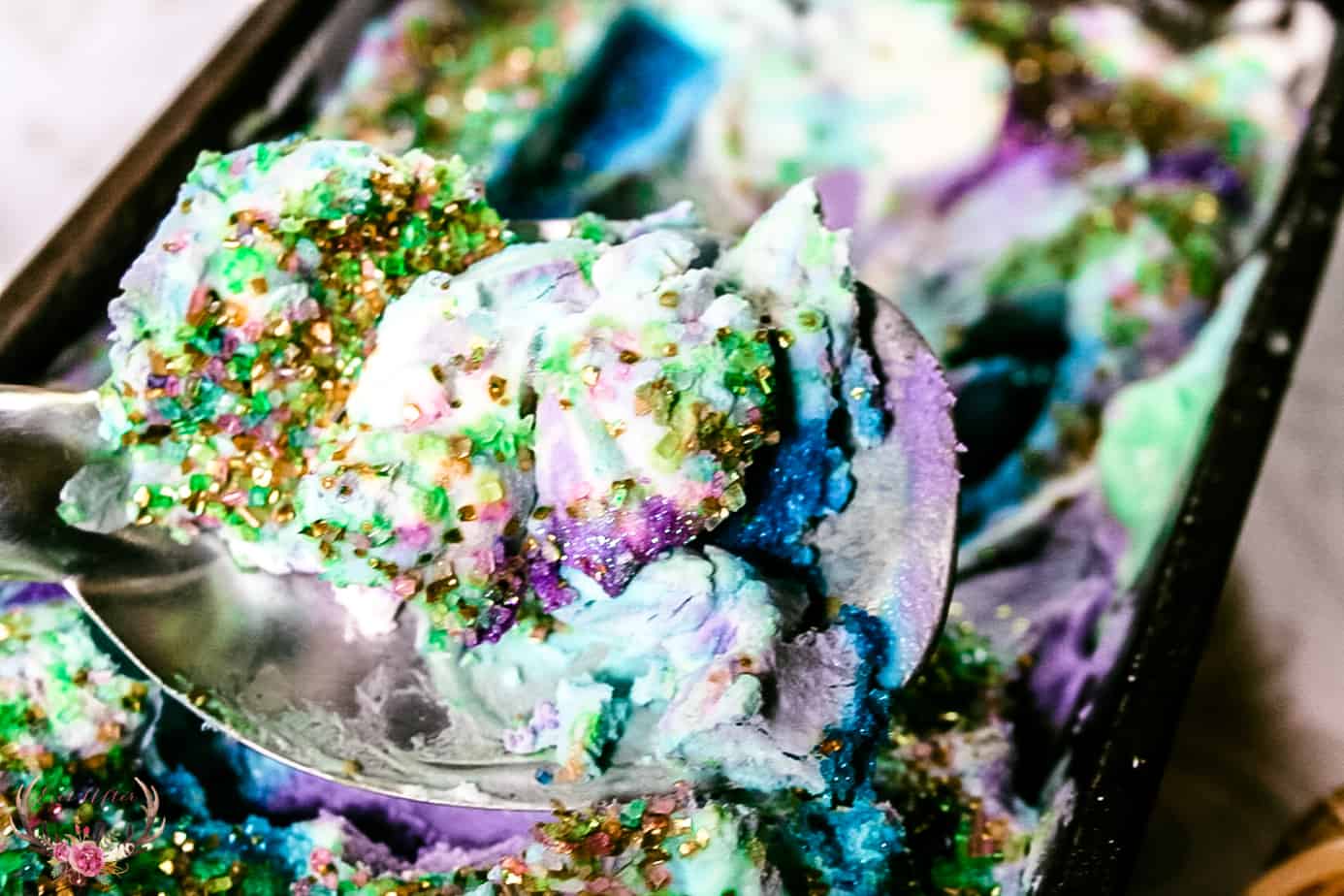 Happy Baking!