We received product to facilitate this review. All opinions are my own and yours may vary.
Halloween make look a bit differently this year but that doesn't mean you can't have your own Halloween at Home. We were sent Andrew Gold's Halloween Howls: Fun and Scary Music (featuring "Spooky, Scary Skeletons" and more) and a fun gift bag to get us in the spirit for Halloween!

"Spooky, Scary Skeletons"
Andrew Gold's Halloween Howls: Fun and Scary Music is available to stream on digital platforms: spookyscaryskeletonsofficial.com plus they have so many fun spooky activities for you and your family to get in the spirit!

Halloween At Home Soundtrack
My daughter just came home from school the other day and was singing "Spooky, Scary Skeletons". It is such a fun and catchy song that the whole family can sing along with. To further get us in the Halloween spirit we made this spooky Halloween charcuterie board complete with pumpkin cookies, mummy cookies, skeleton bone and candy spider webs. All are so easy to make!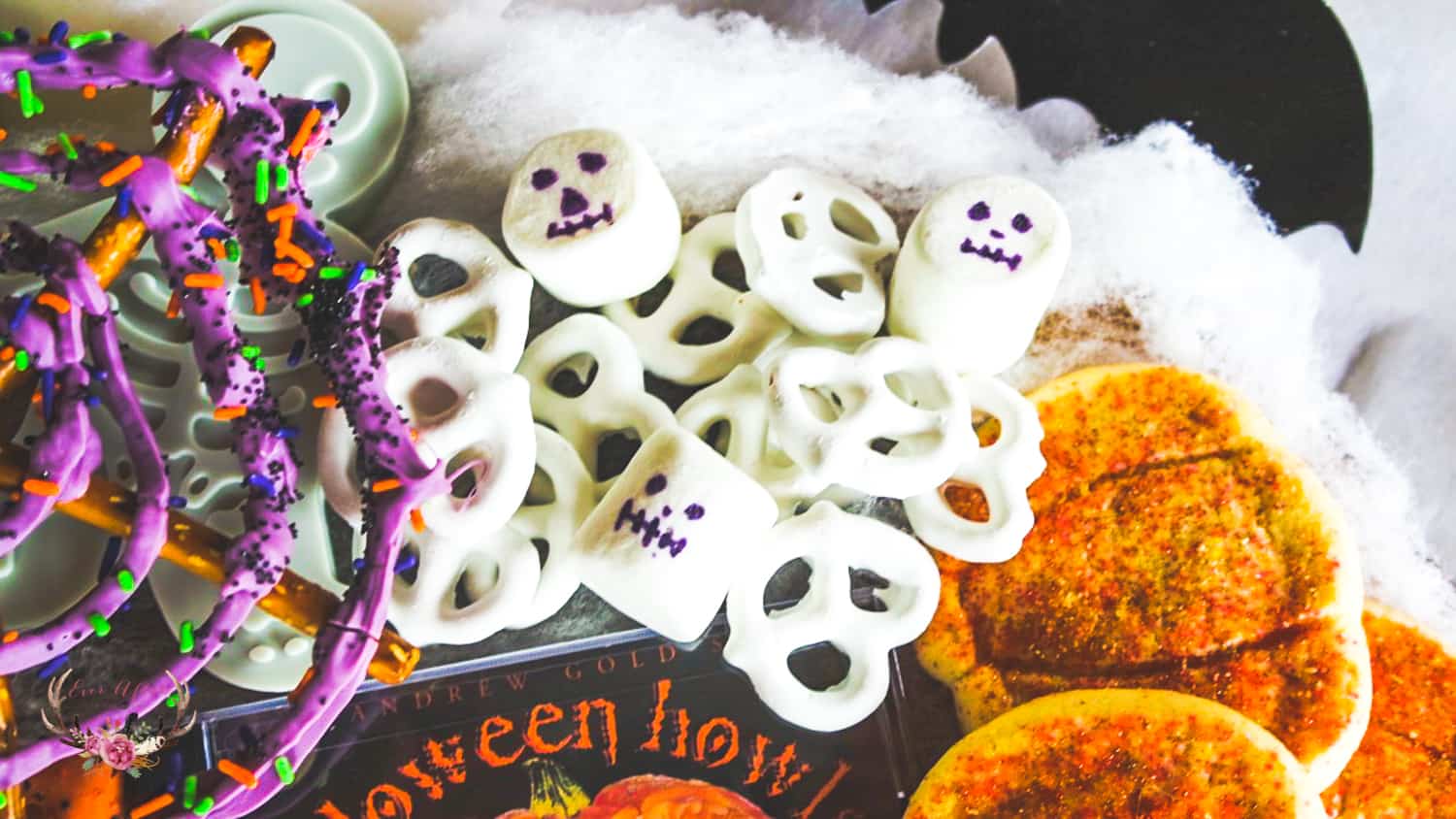 Skeleton Bones
Ingredients
Marshmallows
Yogurt covered mini pretzels
Edible ink marker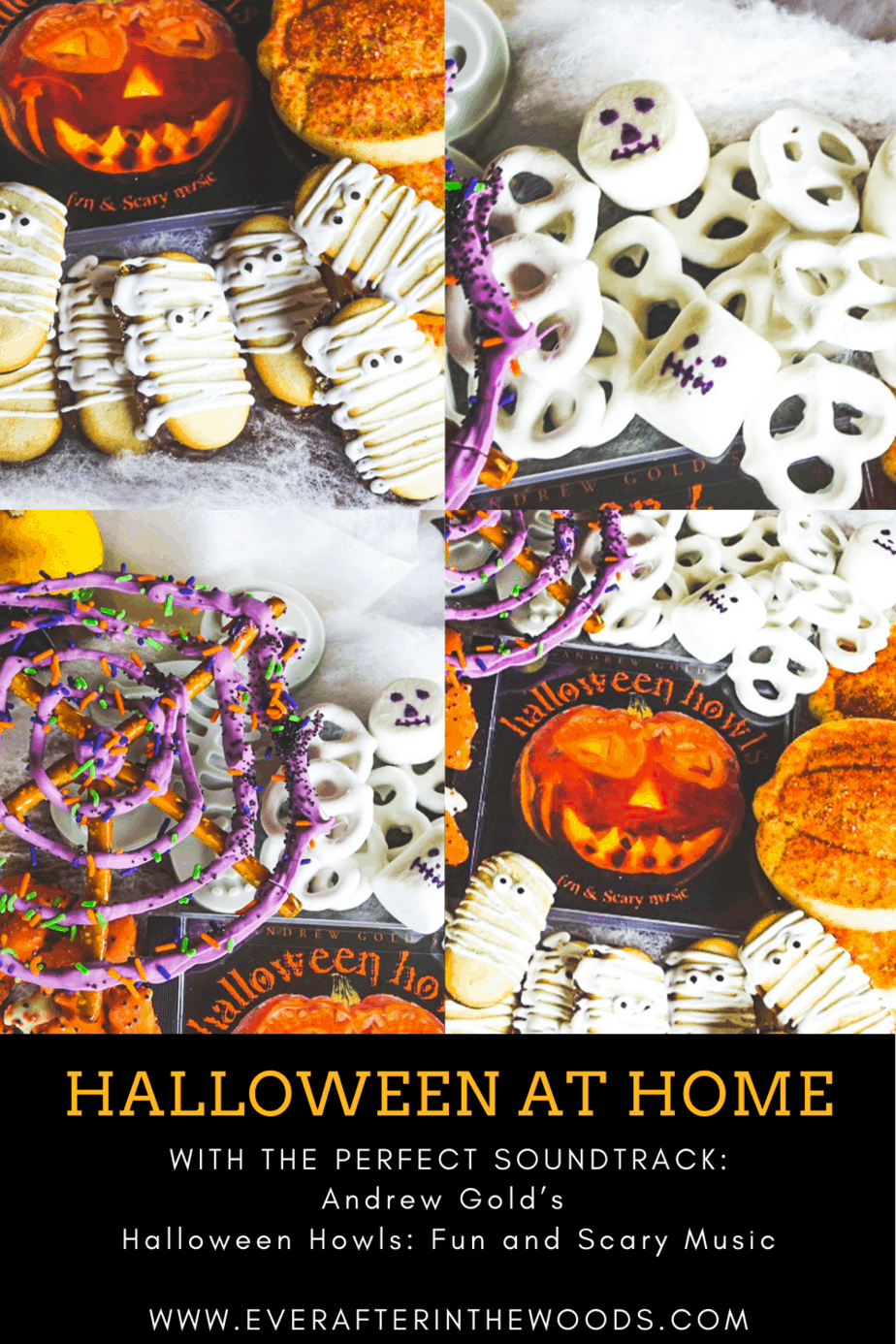 Directions
Draw skeleton faces on your marshmallows.
Pile them onto yogurt covered pretzel for skeleton bones.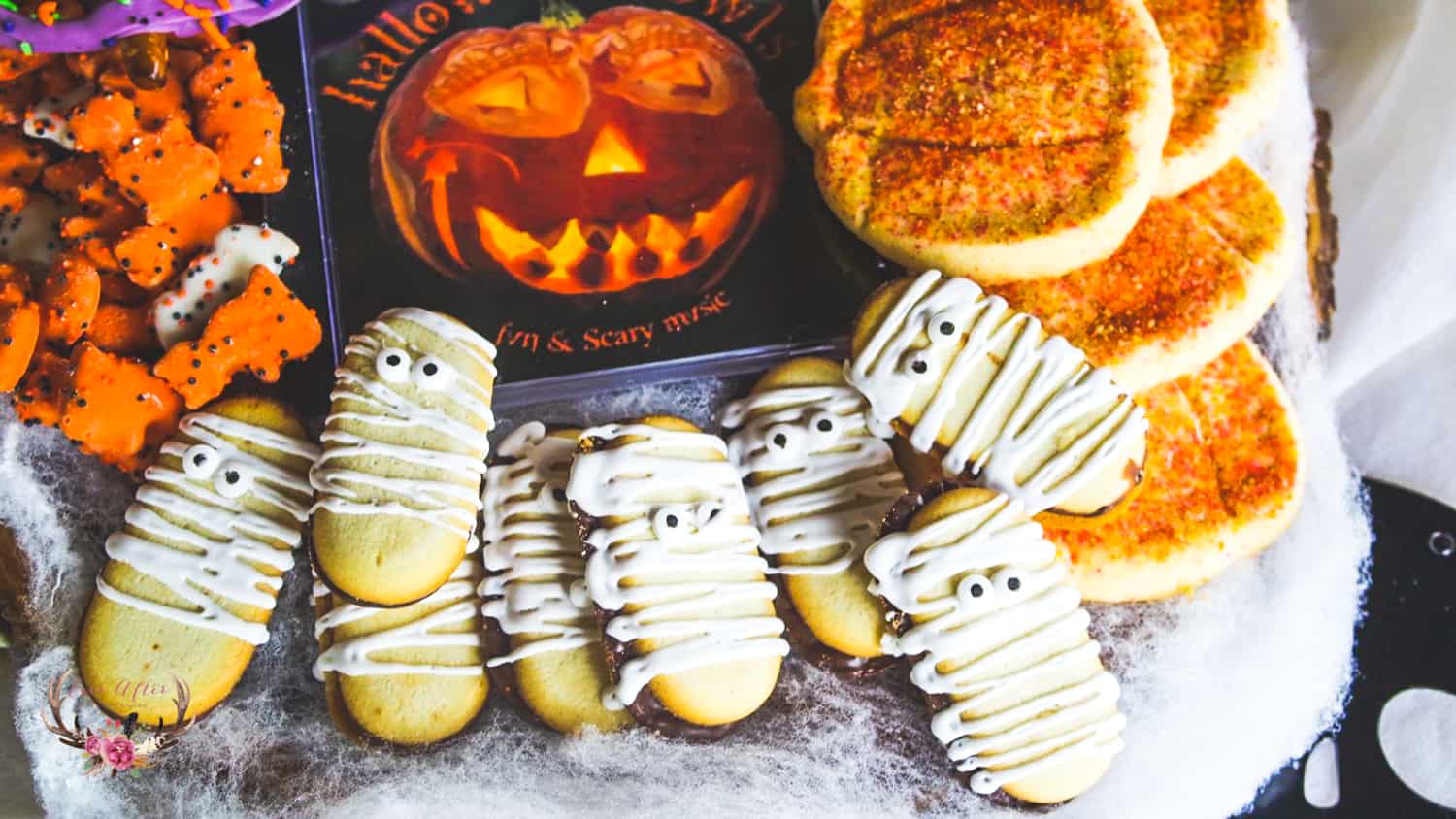 Mummy Cookies
Ingredients
Milano Cookies
White cookie icing
Candy eyeballs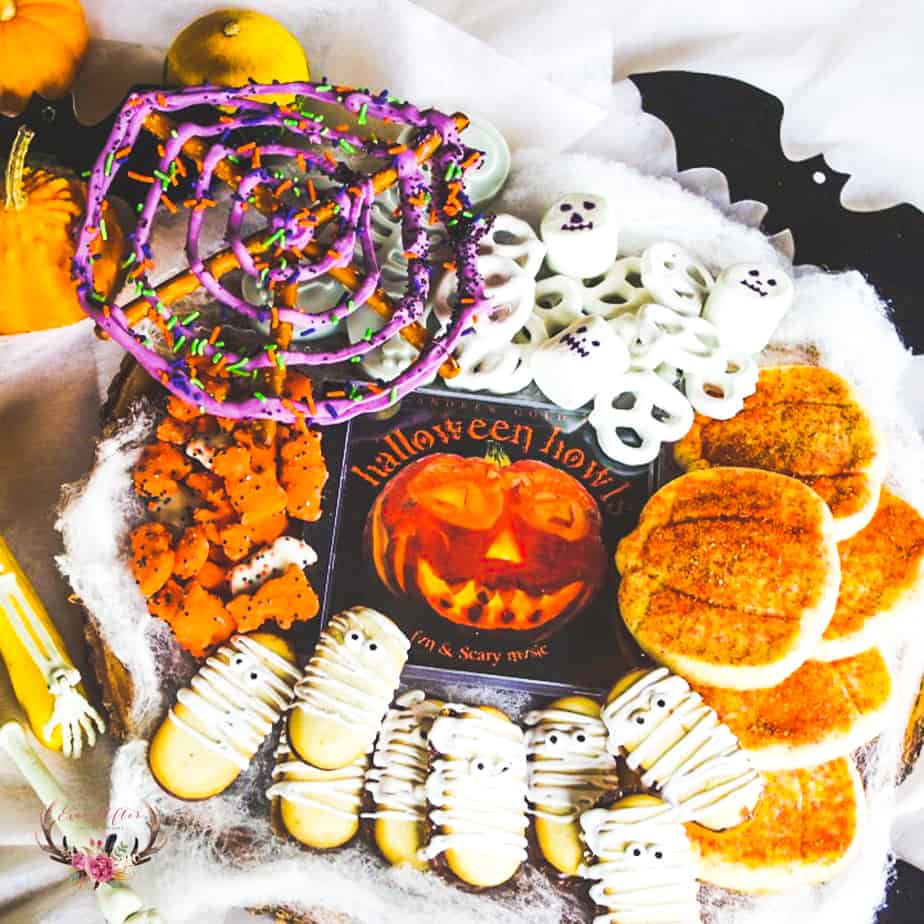 Directions
Lay the cookies in a single layer on a silicon mat.
Go back and forth on each cookie with the icing to make the wraps.
Add eyeballs.
Let dry completely.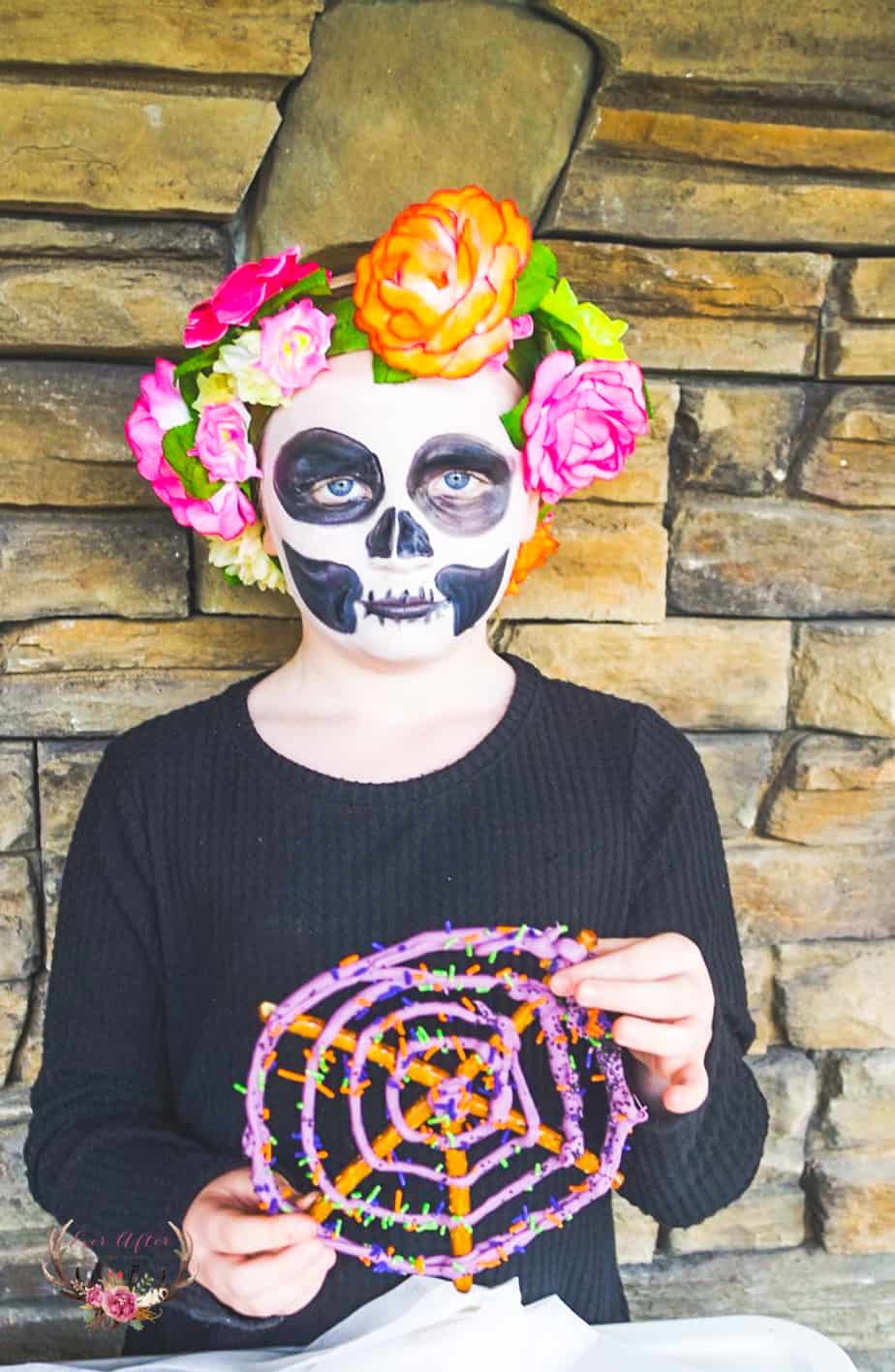 Chocolate Spiderwebs
Ingredients
Pretzels
Melting chocolate
Sprinkles if desired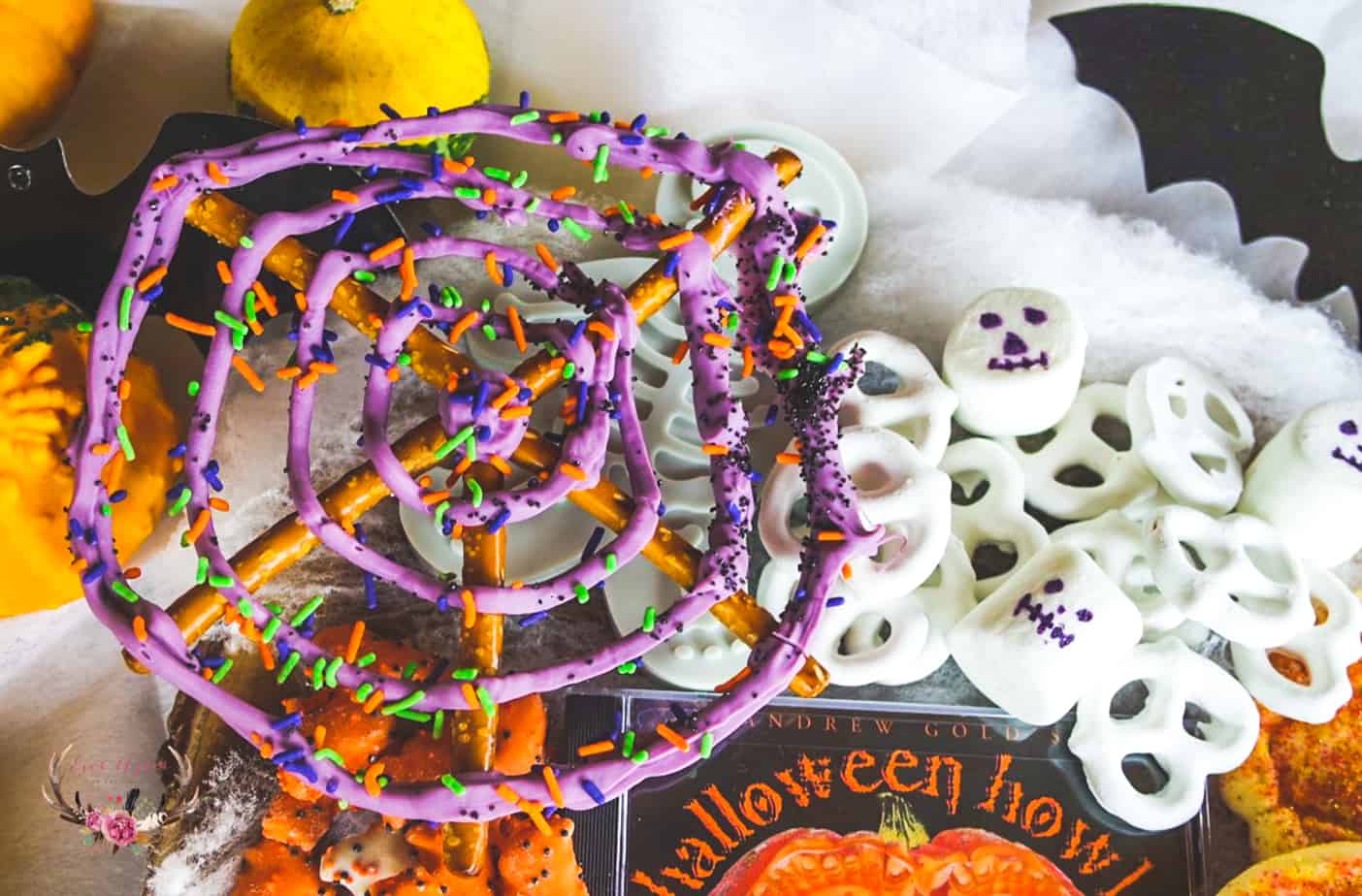 Directions
Place the pretzels into a star shape on a silicon mat.
Melt the chocolate according to the package directions and place into a piping bag.
Cut the tip off the piping bag.
Star in the middle and slowly go around in circles to make a web shape.
Decorate with sprinkles.
Cool Completely to harden.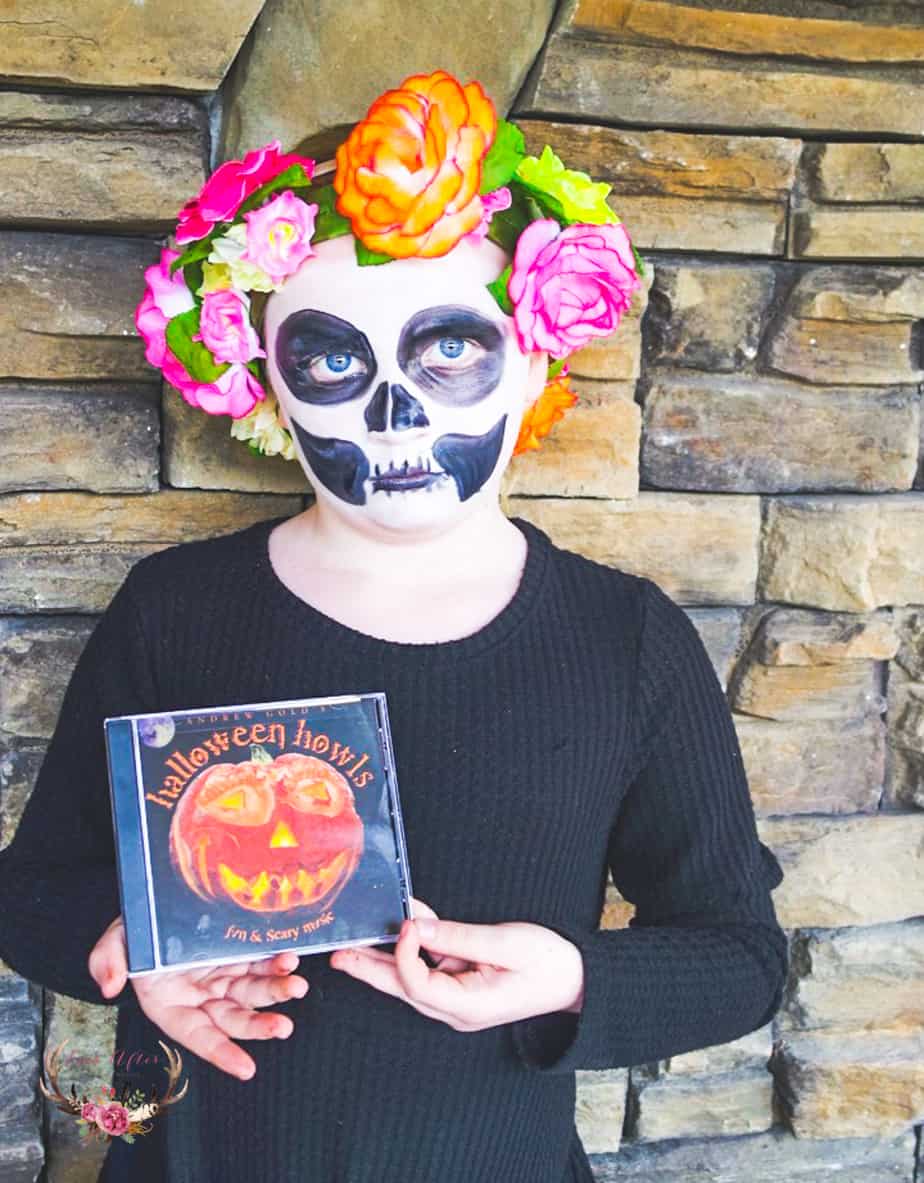 We had so much fun getting ready for our Halloween dance party at home and I know that you will love this soundtrack too. Be sure to visit spookyscaryskeletonsofficial.com for more information as well as activity sheets and more! They created an official Instagram Filter if you would like to use it you can download it here: https://www.instagram.com/ar/258112545640817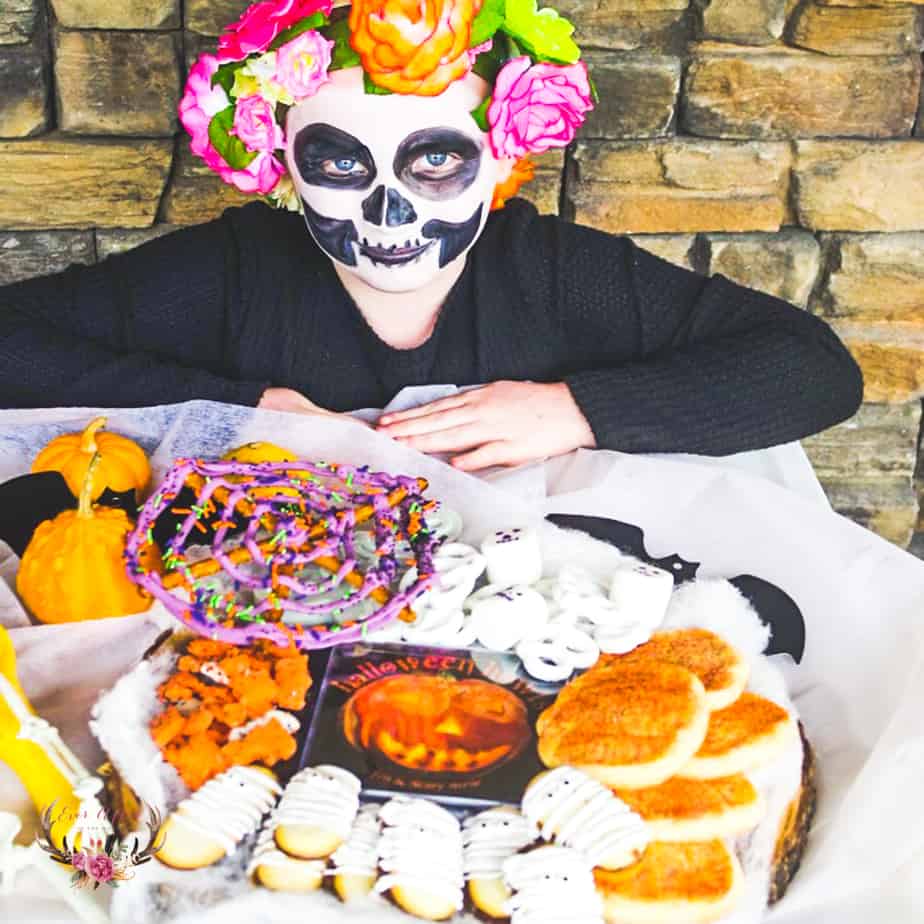 Happy Halloween!