Starburst Duos Jello Shots
Starburst Duos Jello Shots Recipe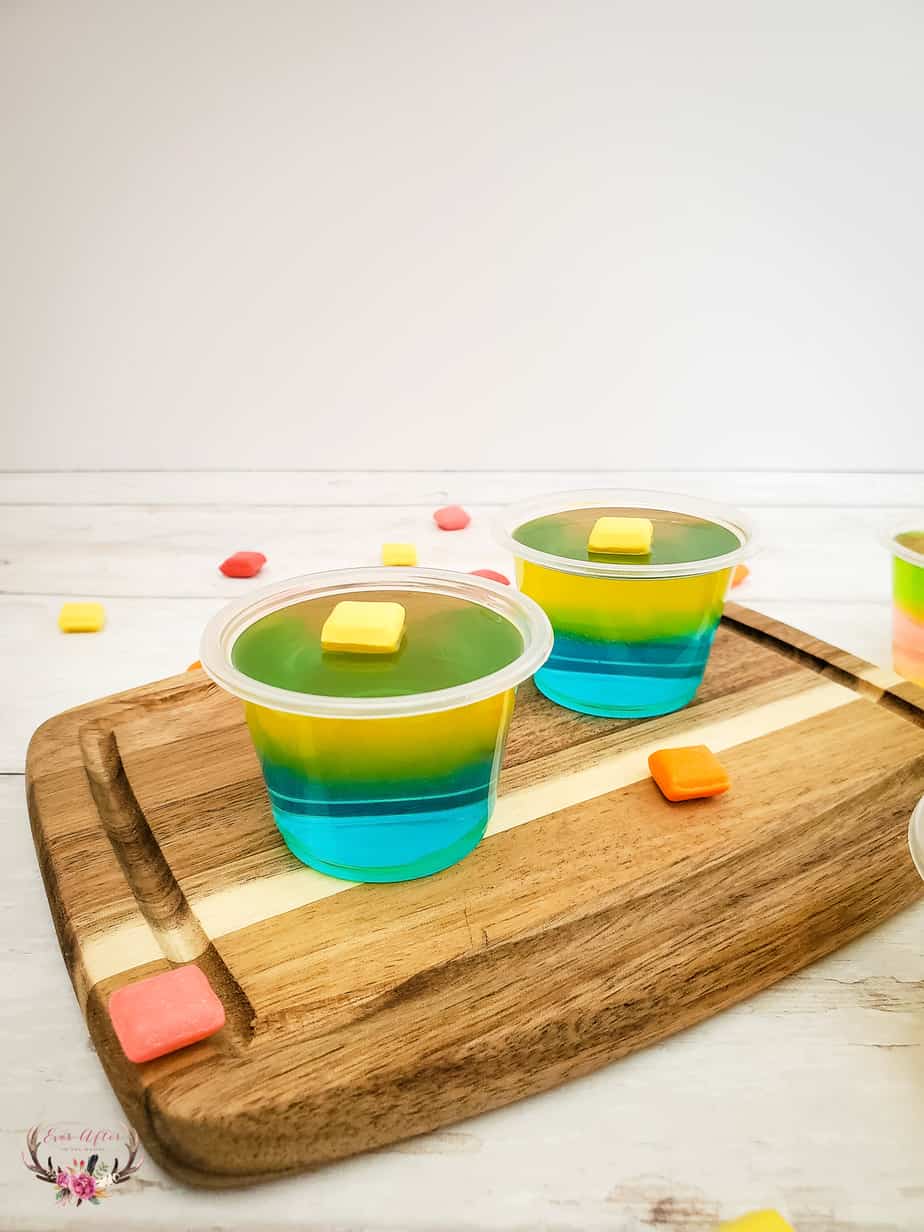 If you're looking for a perfect party treat for adults, then look no further. These Starburst Duos Jello Shots are bursting with flavor! Make this simple Jello shots recipe for your next party!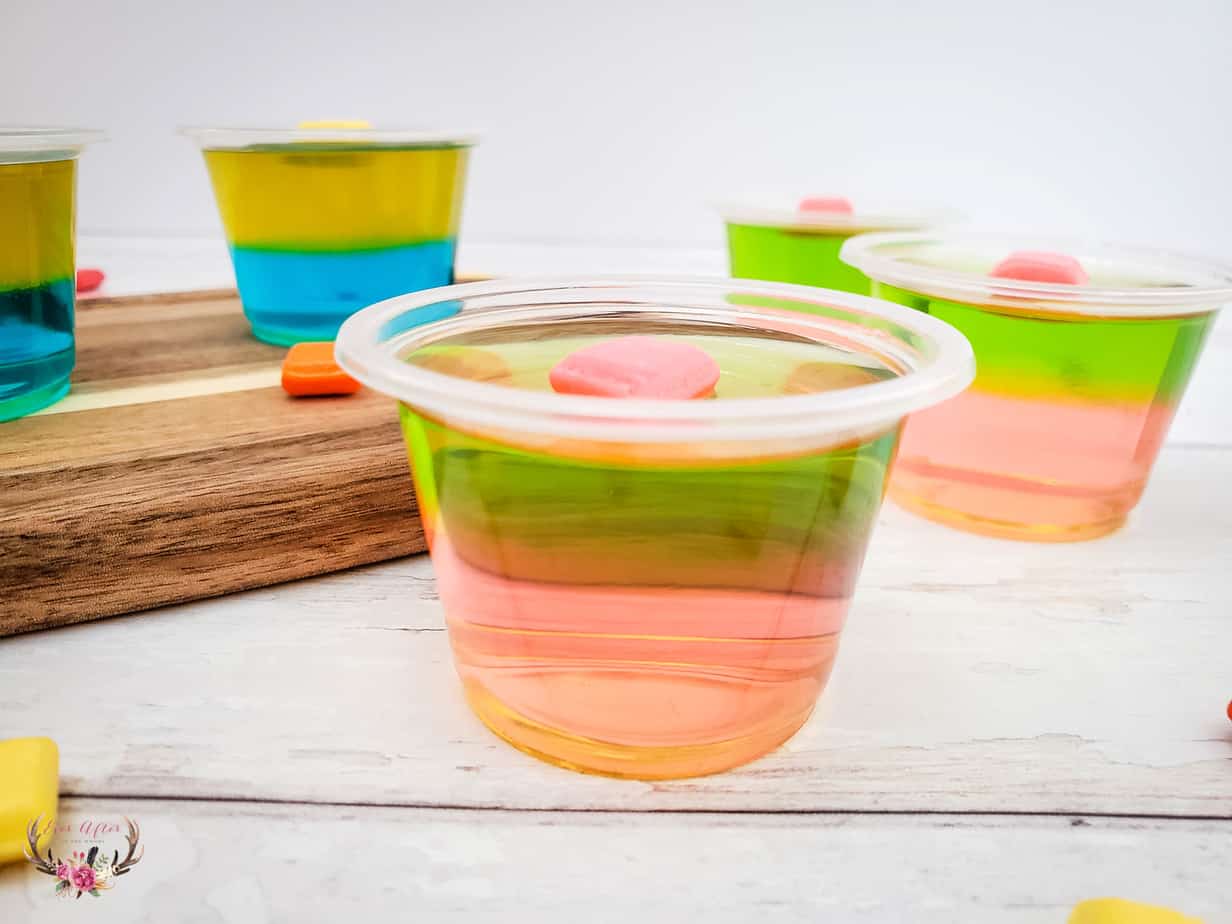 We love all things jello and have a bunch of jello recipes on the blog from rainbow layered jello bars to layered blue beach desserts, delish!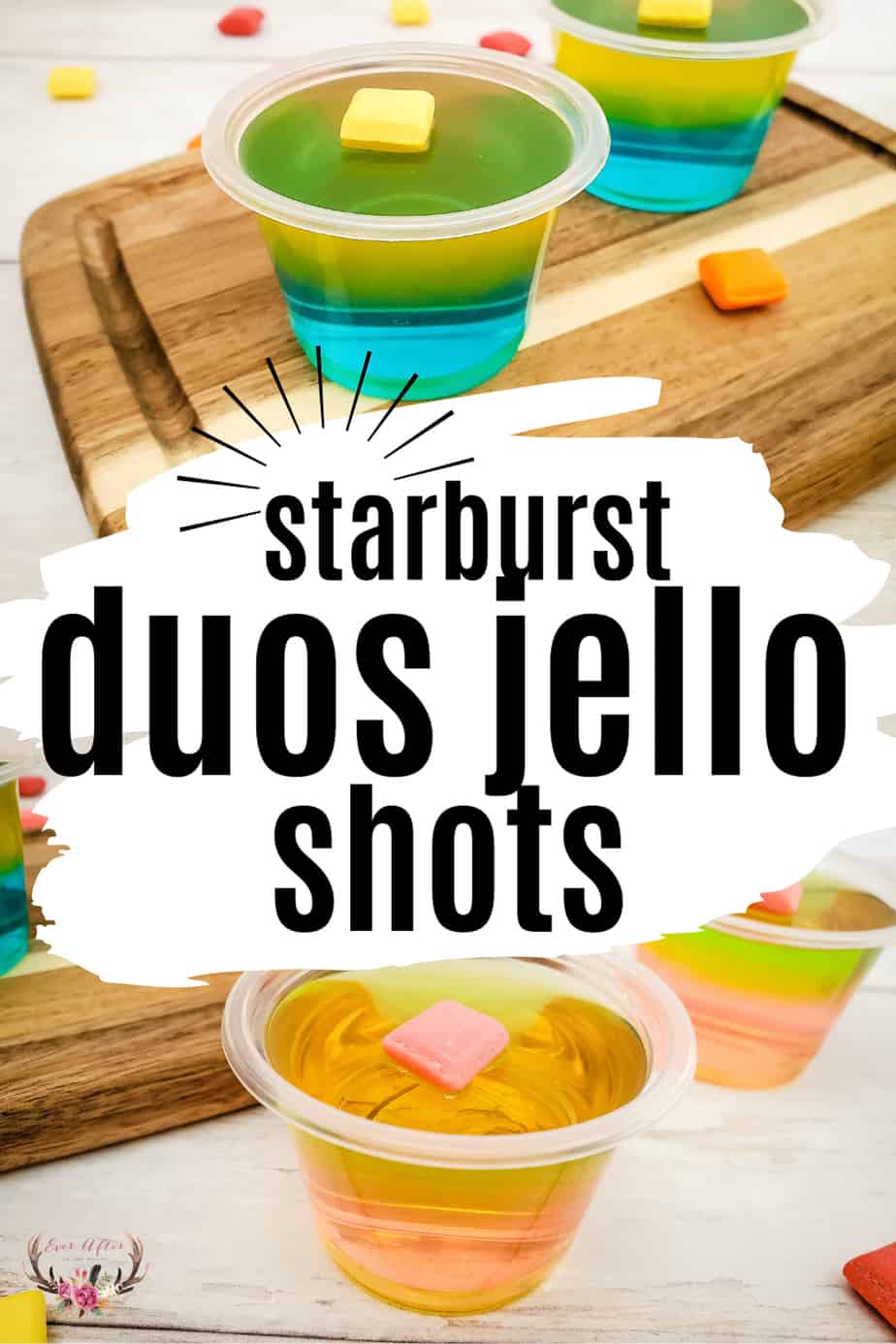 Starburst Duos Jello Shots Recipe
Note: We used blue raspberry and lemon for one batch of shots, then strawberry and watermelon for the other.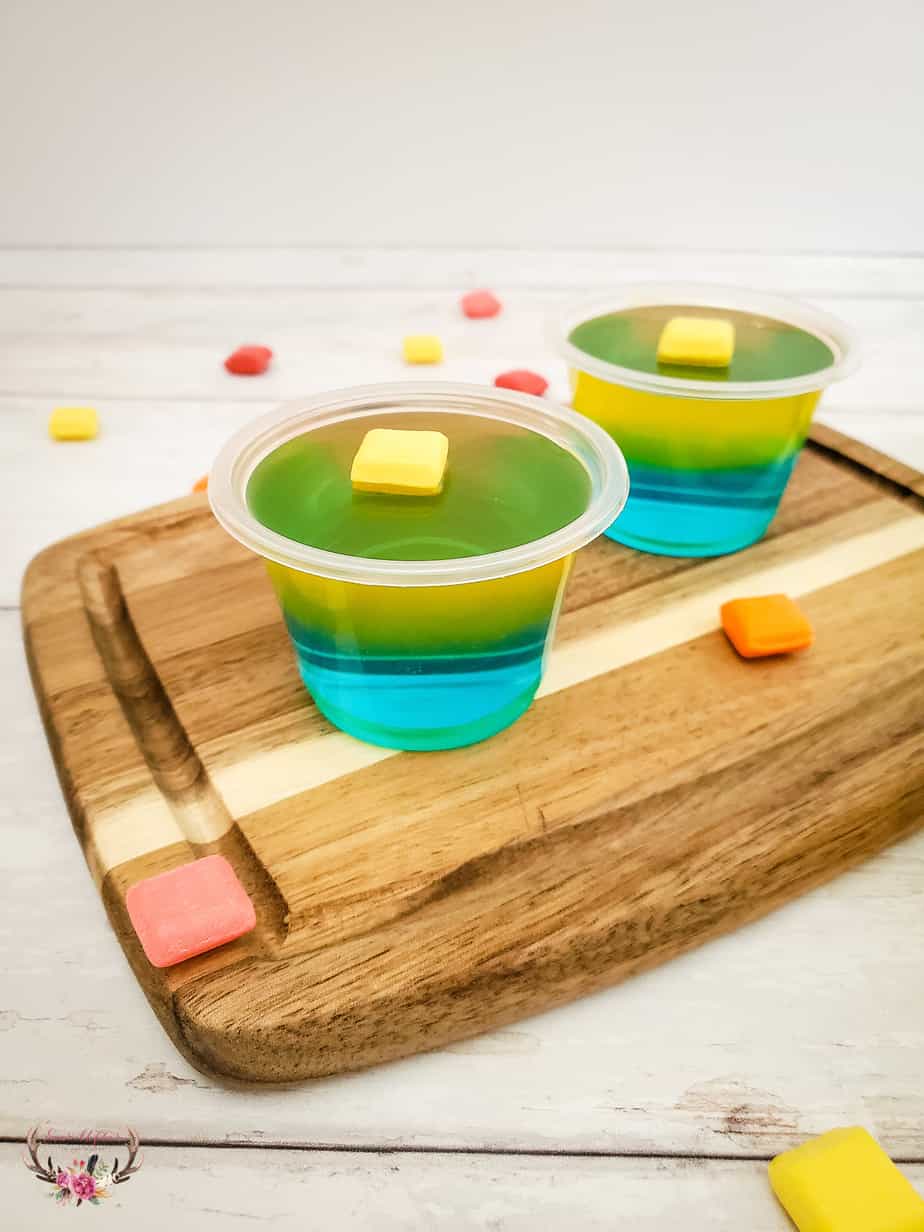 Ingredients:
1 box Starburst Duos Gelatin Variety Pack
3 cups water
3 cups rum
20 mini Starburst candies (optional for top)
3 oz condiment cups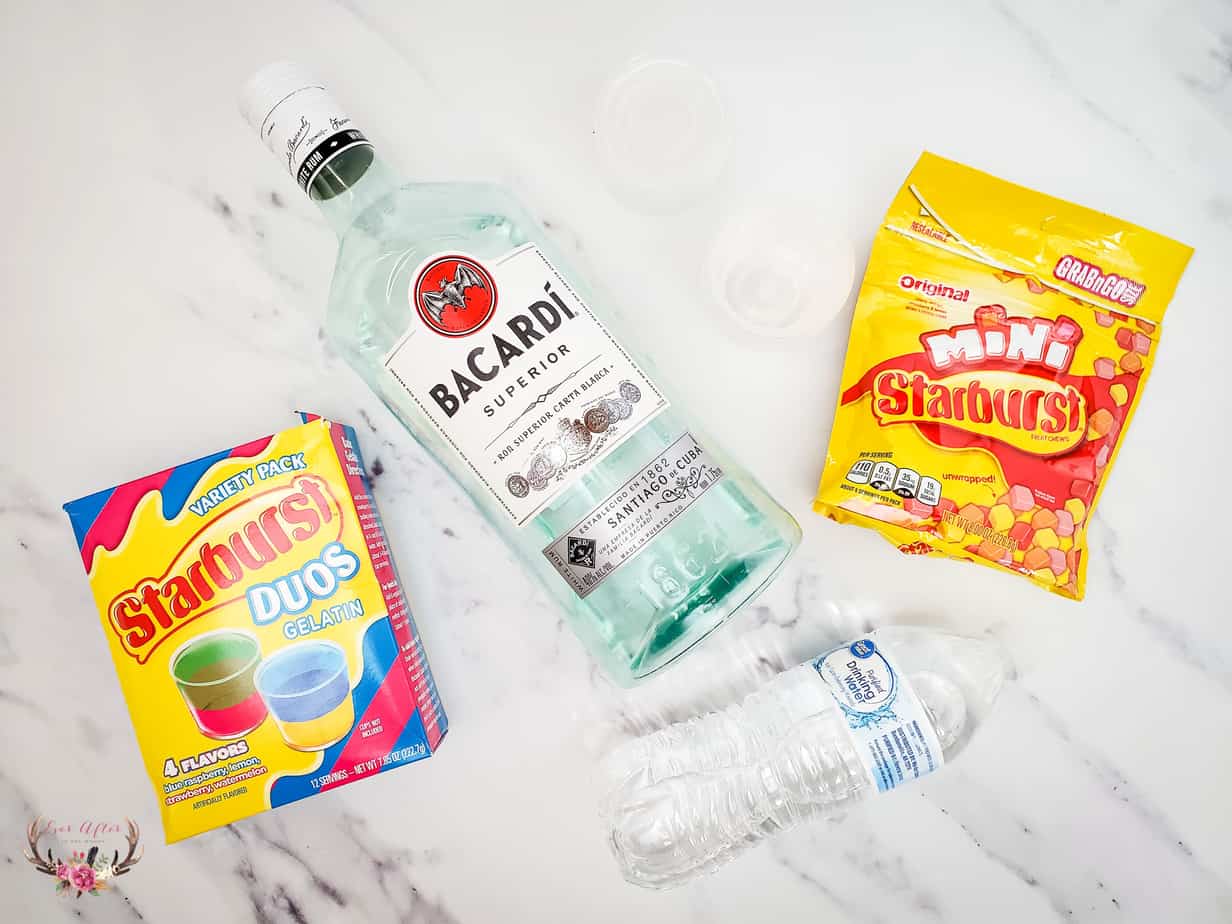 Directions:
Line your cups up on a baking sheet or tray.
In a small saucepan, heat ¾ cup of water on high, until boiling.
Remove from heat, then stir in one of the 4 gelatin flavors, until fully dissolved.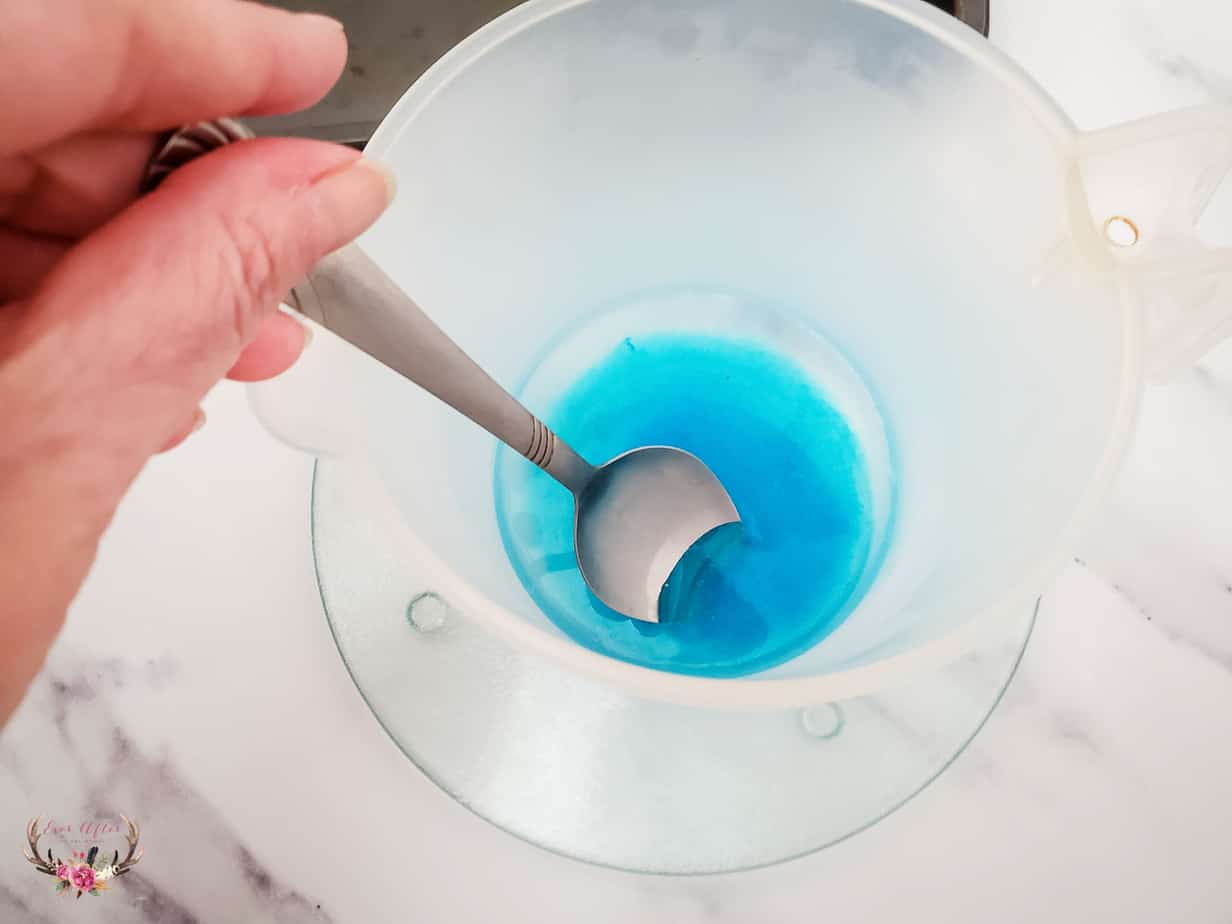 Stir in ¾ cup rum and stir well.
Divide evenly between 10 cups, filling each about halfway.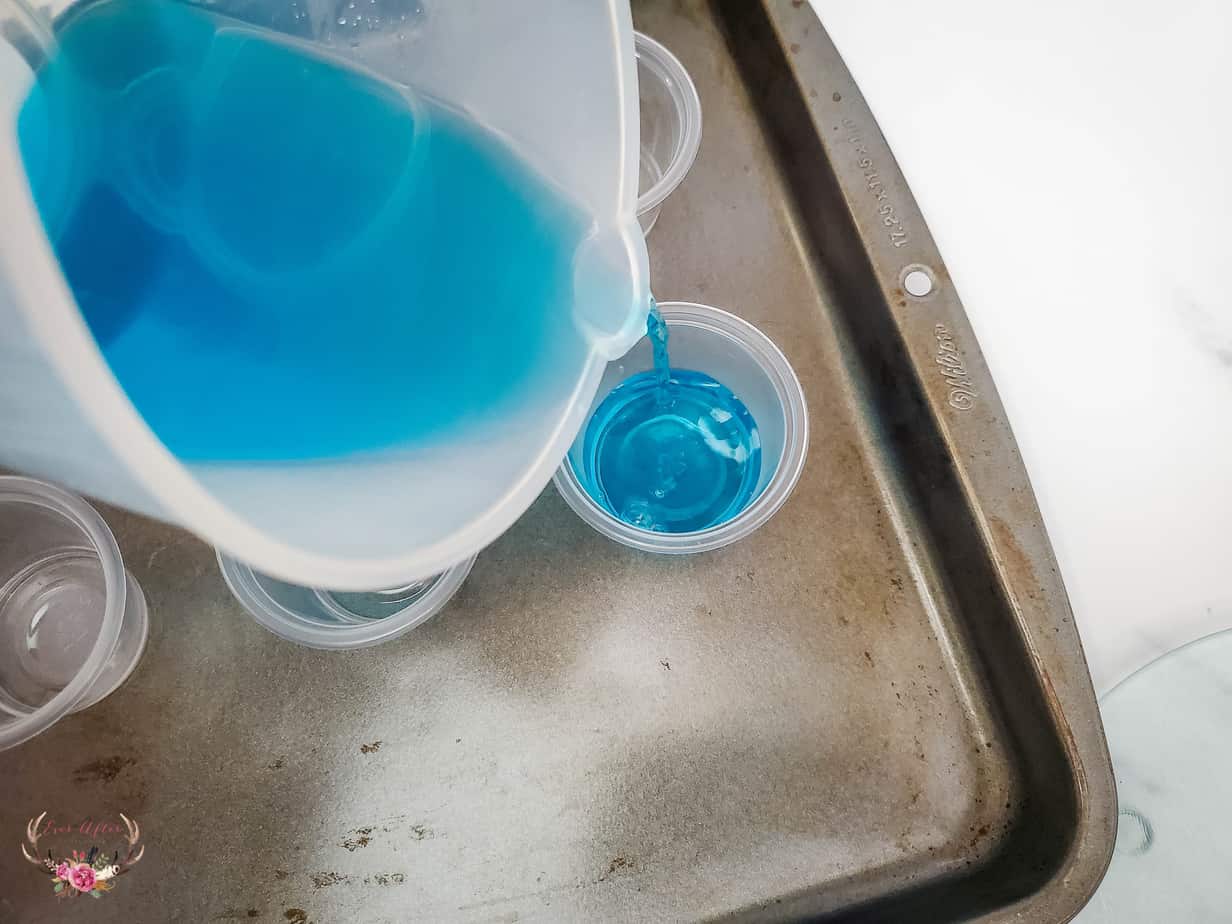 Repeat steps 2-5 with another flavor of gelatin.
Refrigerate for 1 – 1.5 hours.
Repeat the steps to make the second layer of gelatin, allowing the gelatin to cool down for about 5-10 minutes before pouring on top of the first layer of gelatin.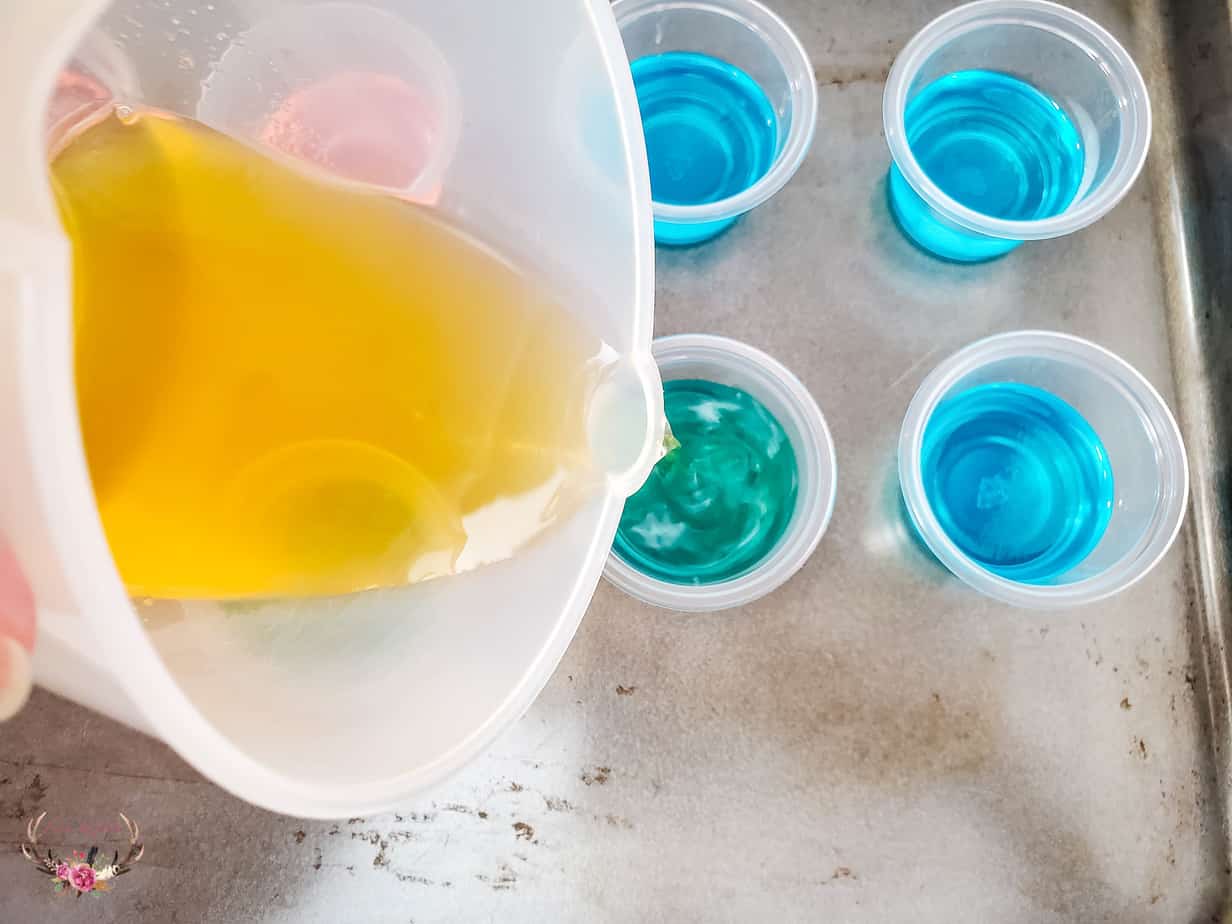 Allow gelatin to set completely for 2-3 hours.
Top each cup of gelatin with a mini Starburst candy.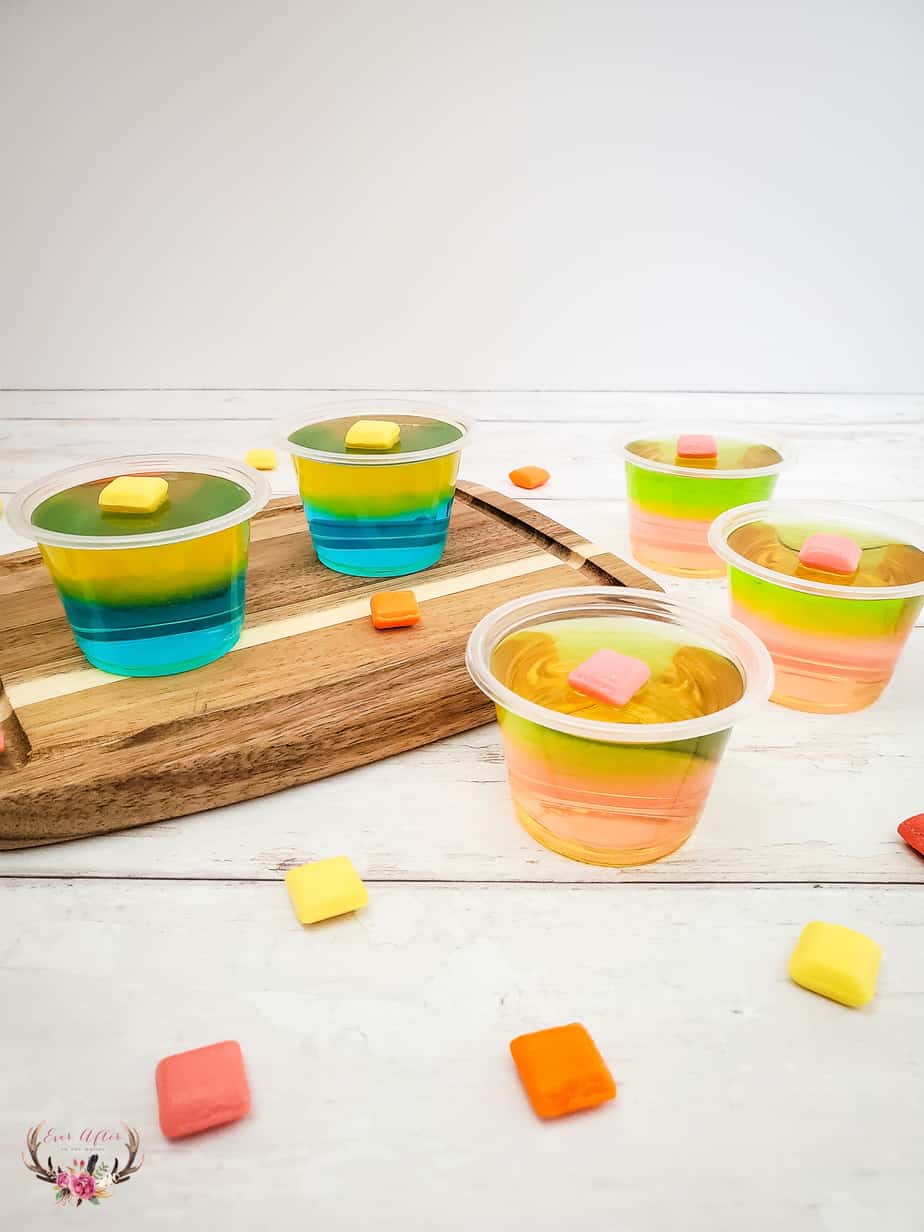 Such a cute and fun adult party treat! If you liked this recipe, have a look at our other jello treats!