Universal Pictures & Party City sent us everything we needed to have this unicorn party plus a DVD of the movie. All opinions are my own and yours may vary
WISH UPON A UNICORN is now available on Digital and DVD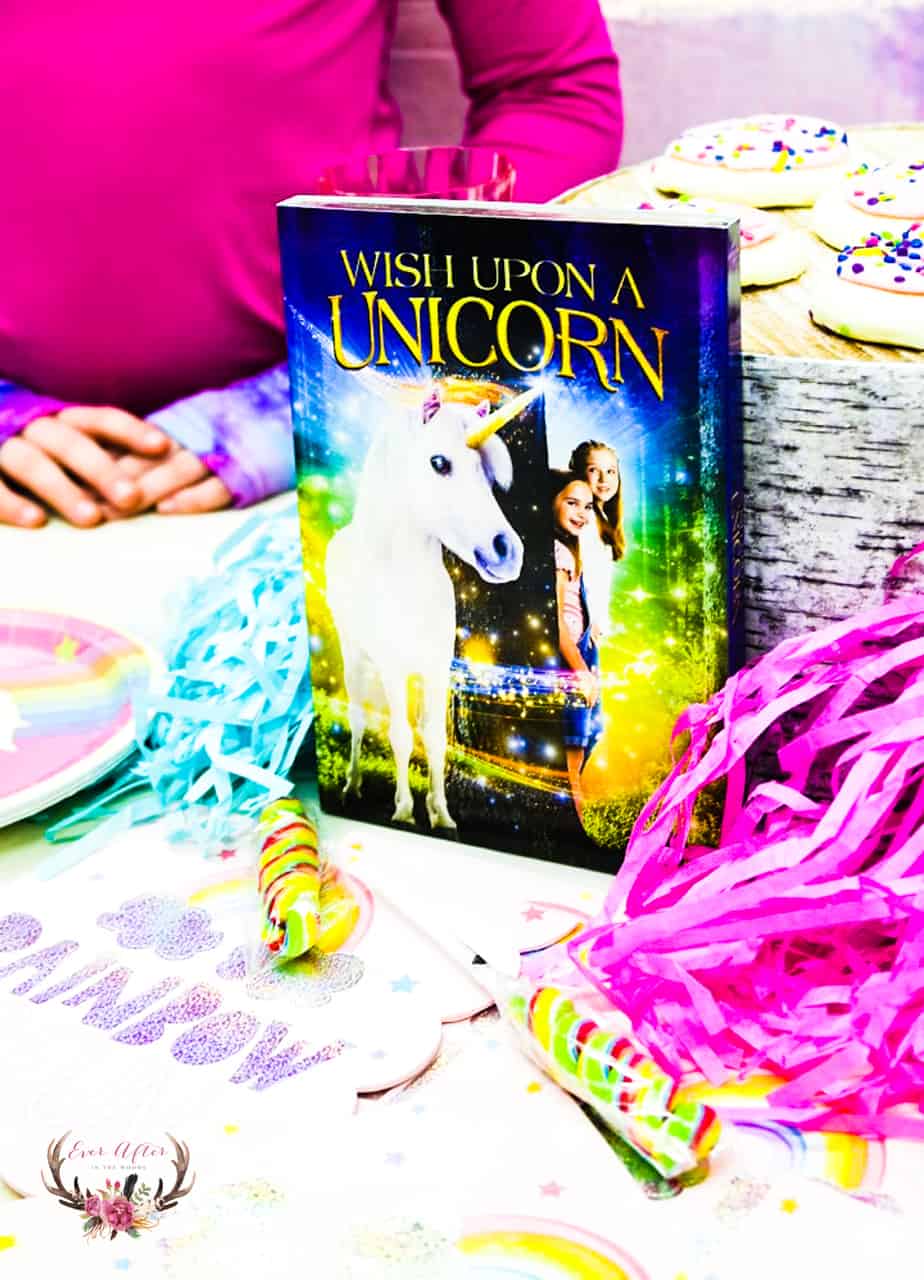 Calling all unicorn fans! This new movie, Wish Upon a Unicorn from Universal Pictures is the ultimate in heartfelt, family friendly magical fun. We loved watching this movie together as a family and were so excited to hold a unicorn viewing party with products courtesy of Party City.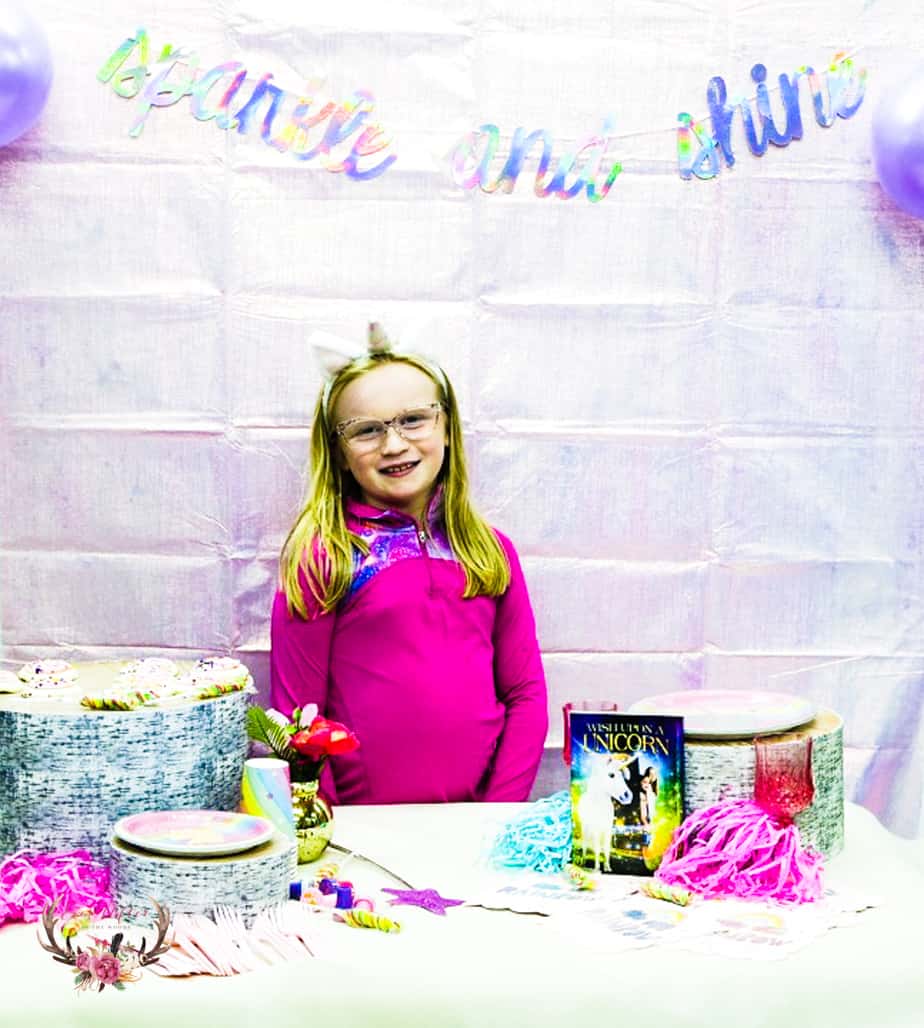 WISH UPON A UNICORN is now available on Digital and DVD September 15th.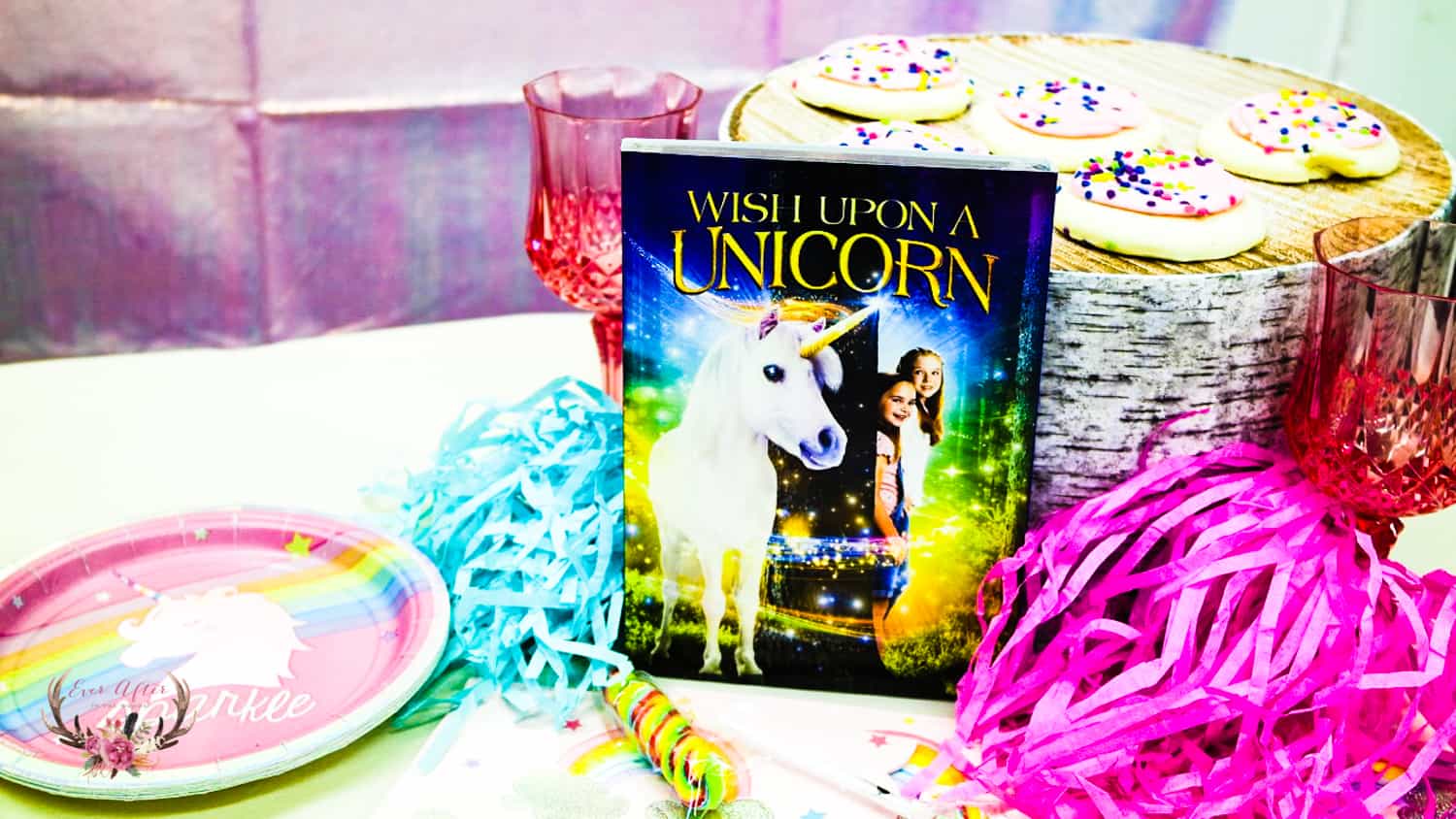 About Wish Upon a Unicorn
Two sisters and their father move from the city to the country to live with their grandmother. On her farm, they miraculously discover and befriend a baby unicorn named Rocco. Rocco has magical powers and gives the girls a little bit of luck, hijinks and a lot of laughter, which makes the adjustment to their new home and school easier. But when the local good for nothing cowboys learn about the magical unicorn, the gang steals Rocco to use his powers for themselves. The sisters must embark on a fun western adventure to save Rocco in this original story full of heart, humor and magical adventures – perfect for the whole family. (Rated PG)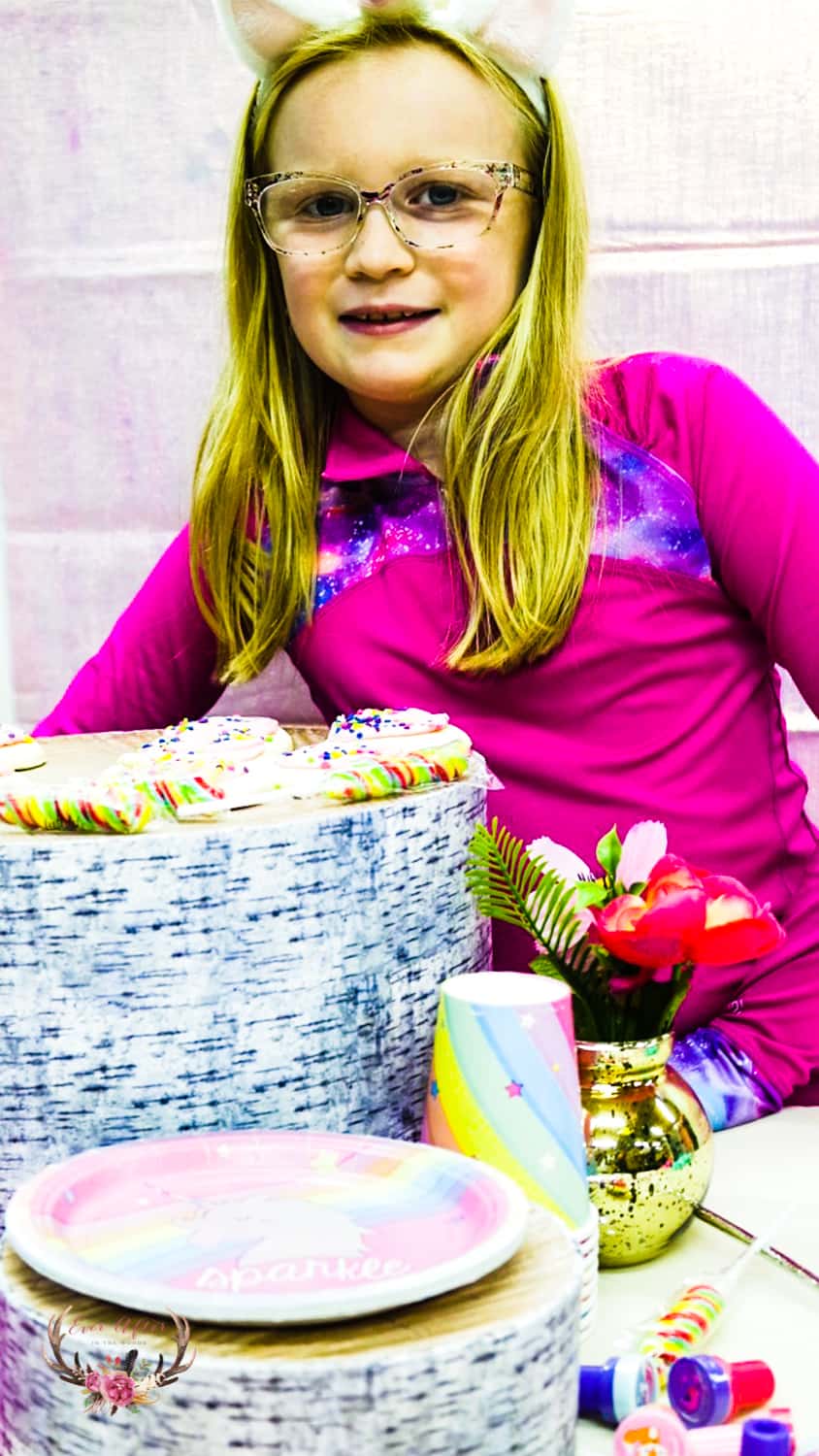 This movie was everything we thought it was going to be and more, but no spoilers here! We had so much fun setting up a magical unicorn party in honor of this films release. With a unicorn horn and glittery body stickers we are ready for the movie and all the cuteness Rocco has to offer.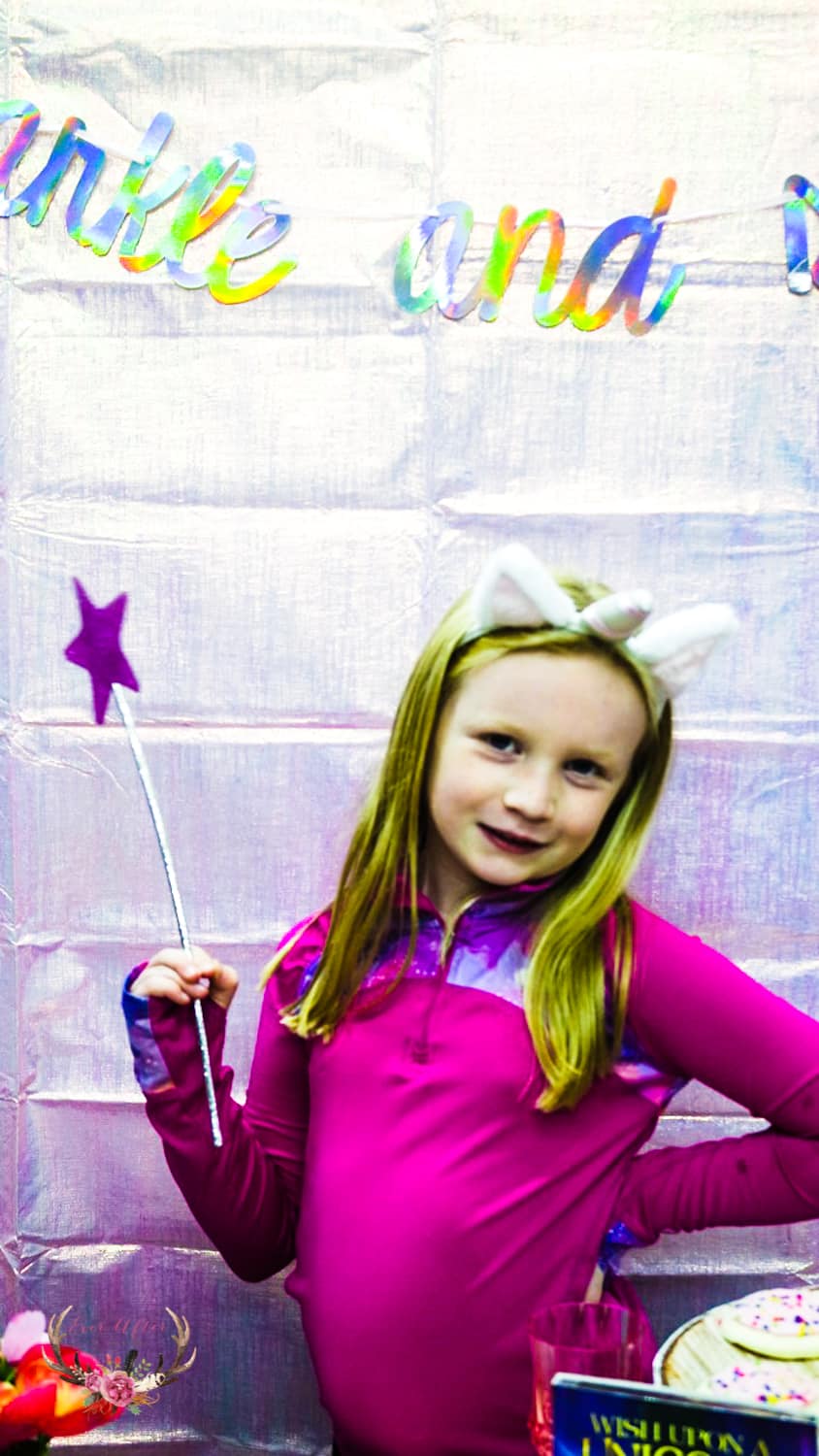 It is so easy to make the every day special with a few items from Party City. We even use these napkins in our lunch boxes for school for a special surprise!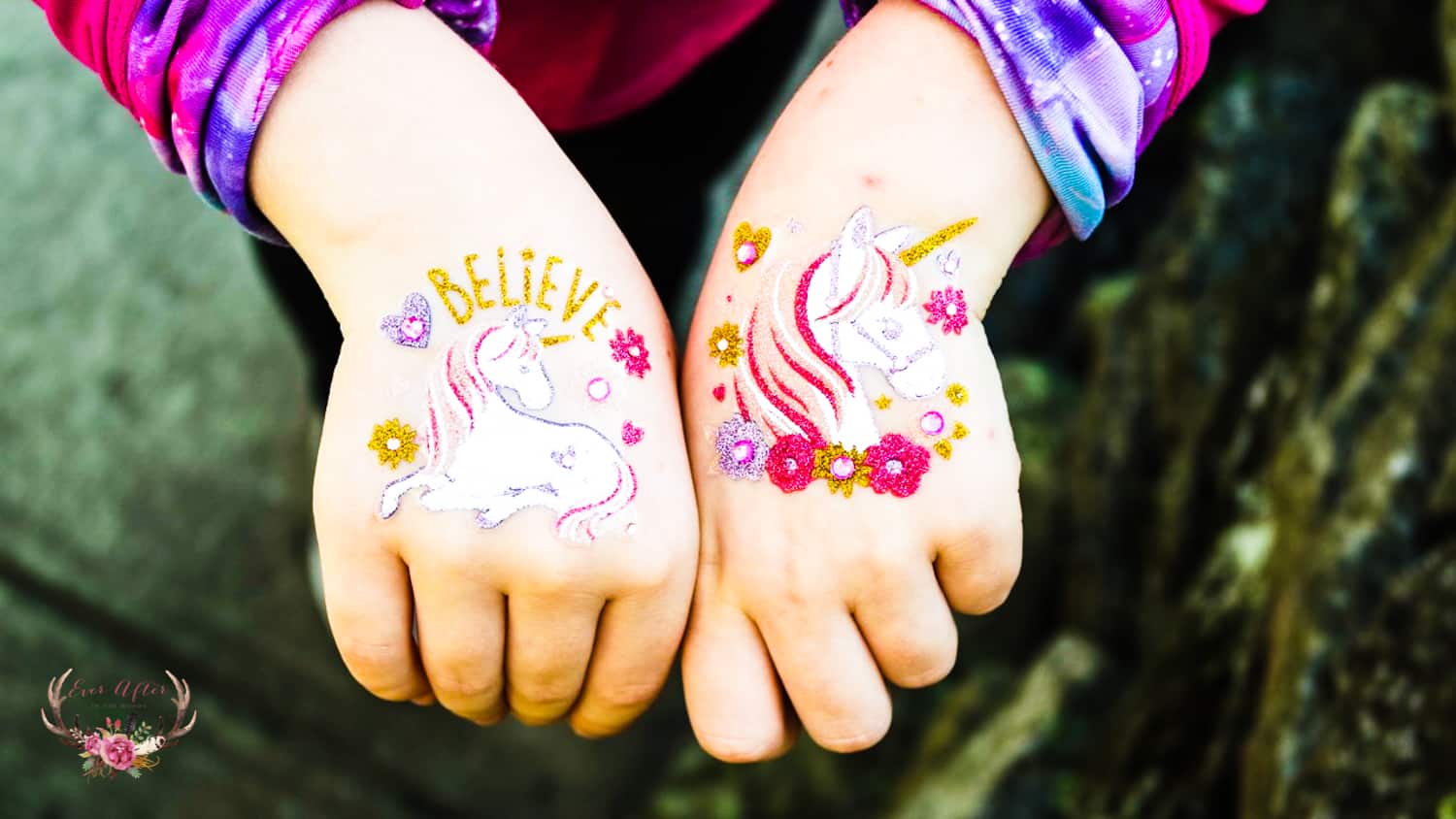 Wish Upon a Unicorn – Video Clip
Be sure watch this all-new original movie from Universal Studios- Wish Upon A Unicorn. Available now on Digital, a truly magical story that the whole family will love.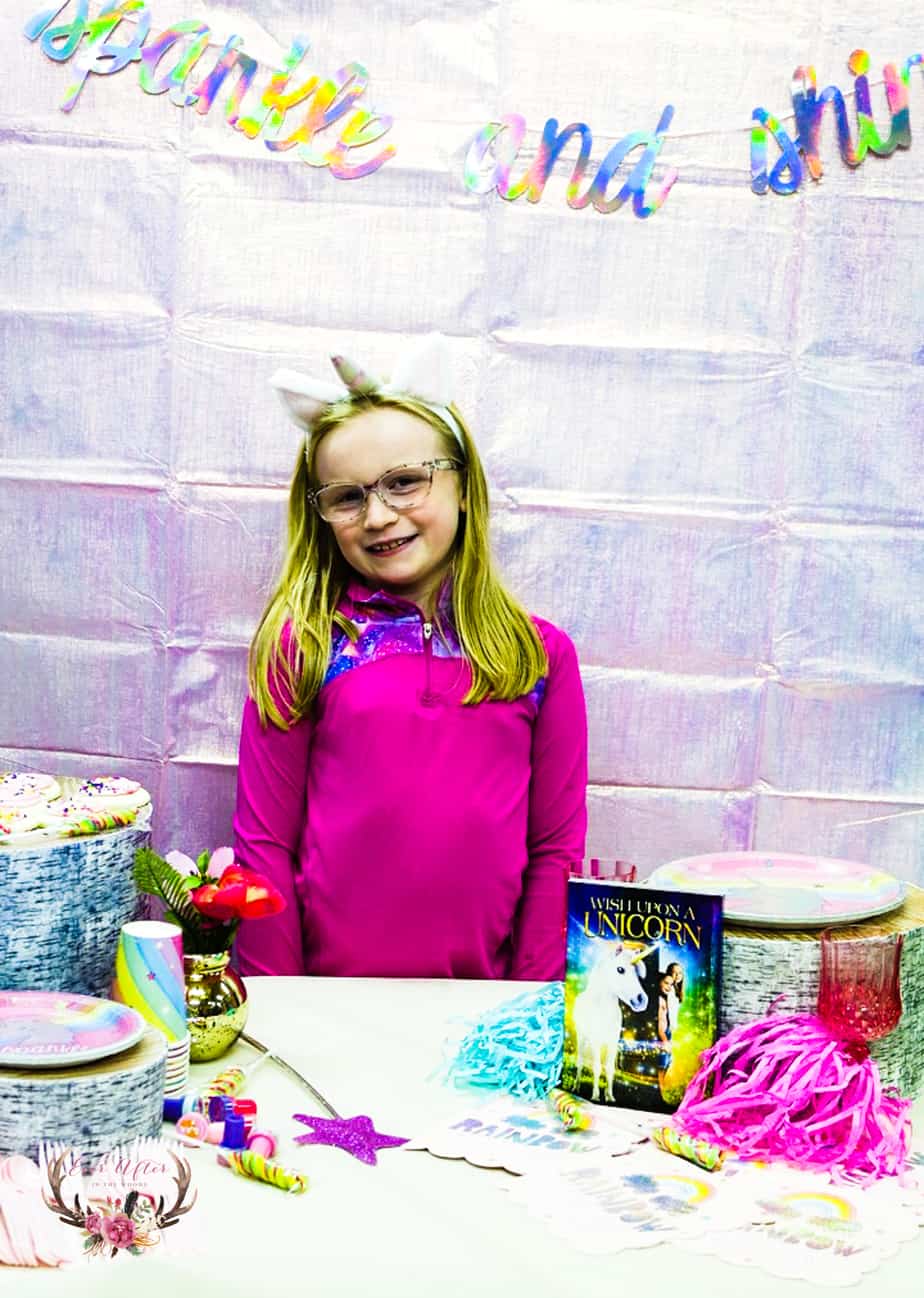 Have a look at some of our favorite unicorn treats to serve during your party or movie viewing.