Tired of the same old Halloween dessert ideas year after year? Toss out that old candy corn and candy apples. We collected the best Creative Halloween Desserts like Ghost Brownies, Beetlejuice Cookes, and more!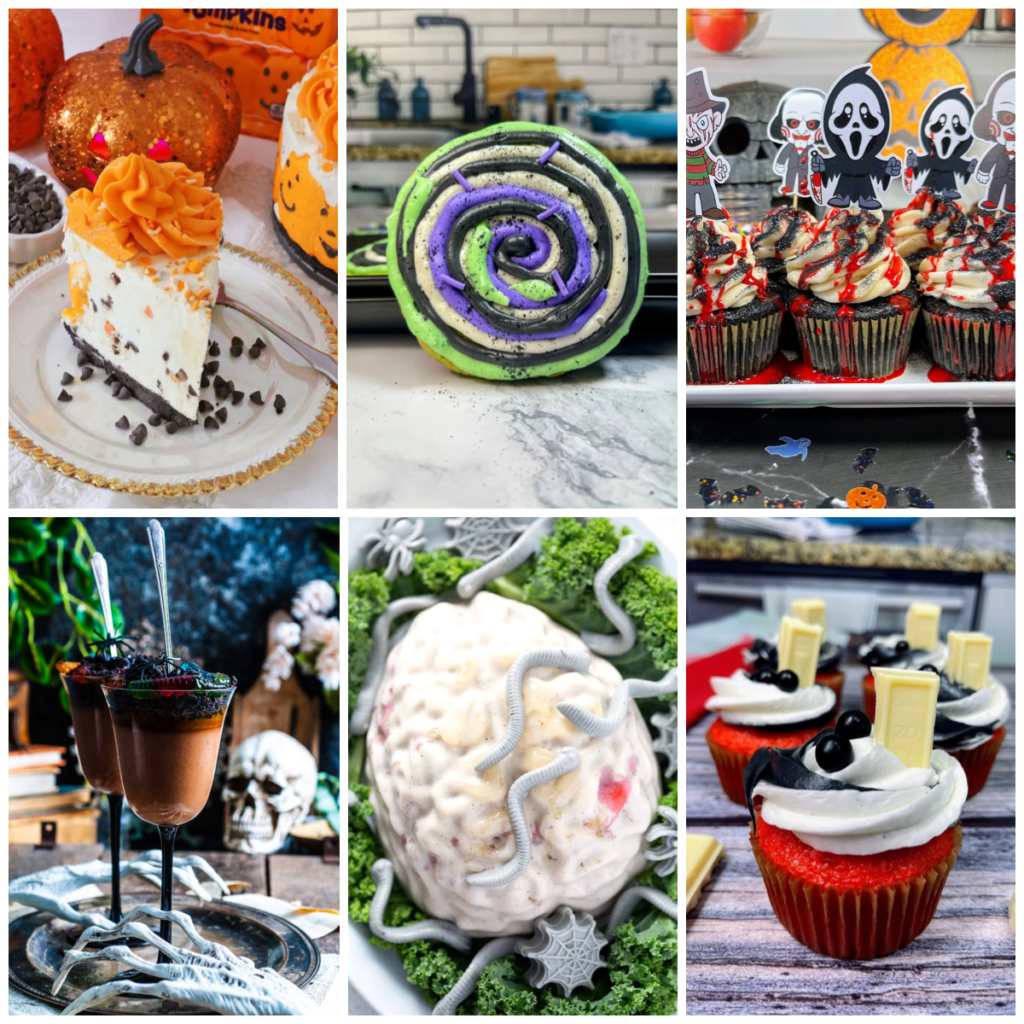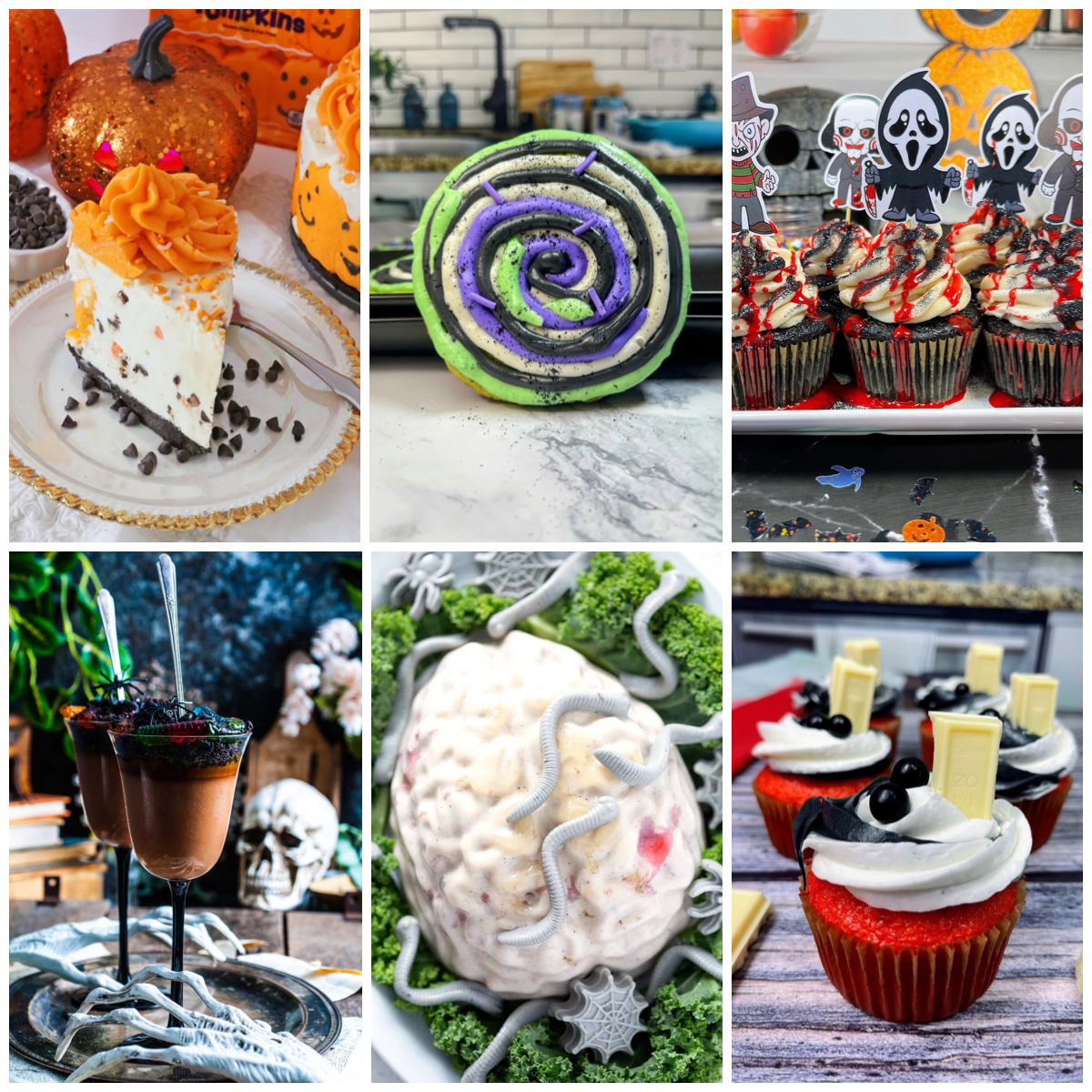 Halloween Dessert Ideas
Creepy Creative Cookies
Summoning sweet and spooky vibes with these Beetlejuice Sugar Cookies! Trick or treat your taste buds to a spellbinding treat. All you need is box cake mix, frosting, and some food coloring! Perfect for Halloween or a Beetlejuice 2 premiere party!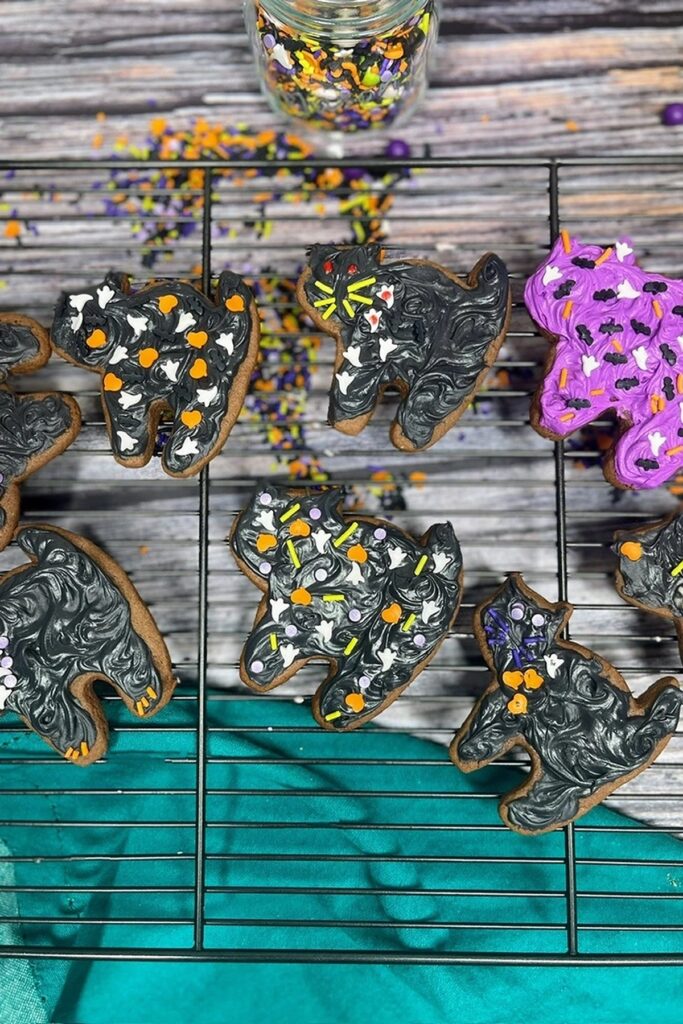 Get into the spooky spirit with these purr-fectly delicious Black Cat Cut Out Cookies! Whip up a batch of this Halloween dessert idea and watch them disappear into the night. You will love creative Halloween desserts like these cut out cookies.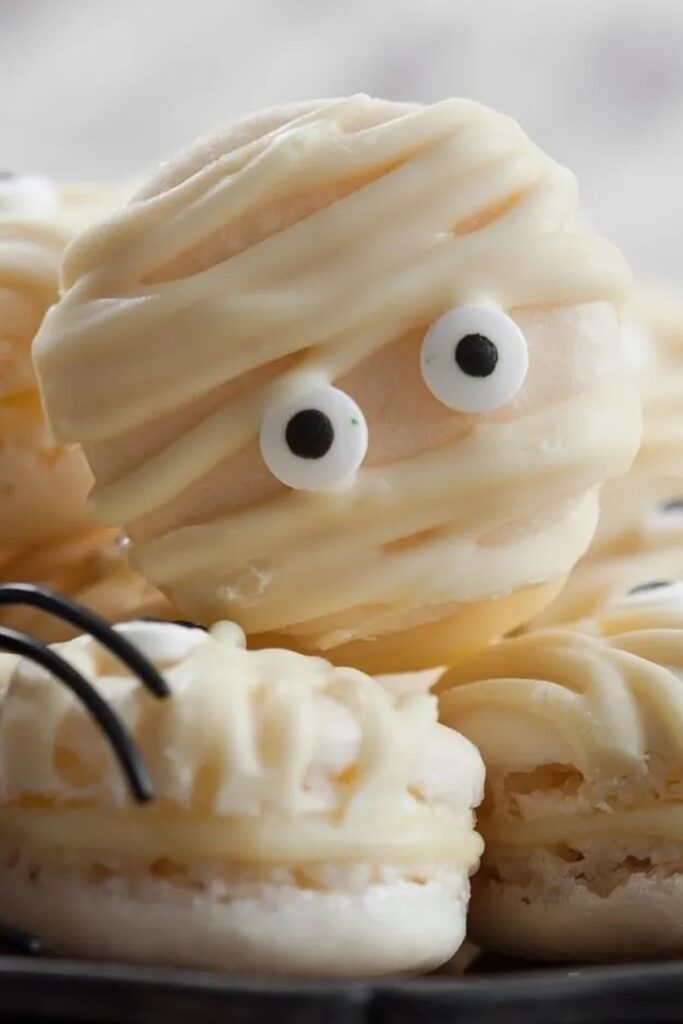 Get wrapped up in the Halloween spirit with these spooky Mummy Macarons! These sweet treats are almost too cute to eat…almost. You won't believe how simple these are to whip up with pantry staples and some eyeball candies.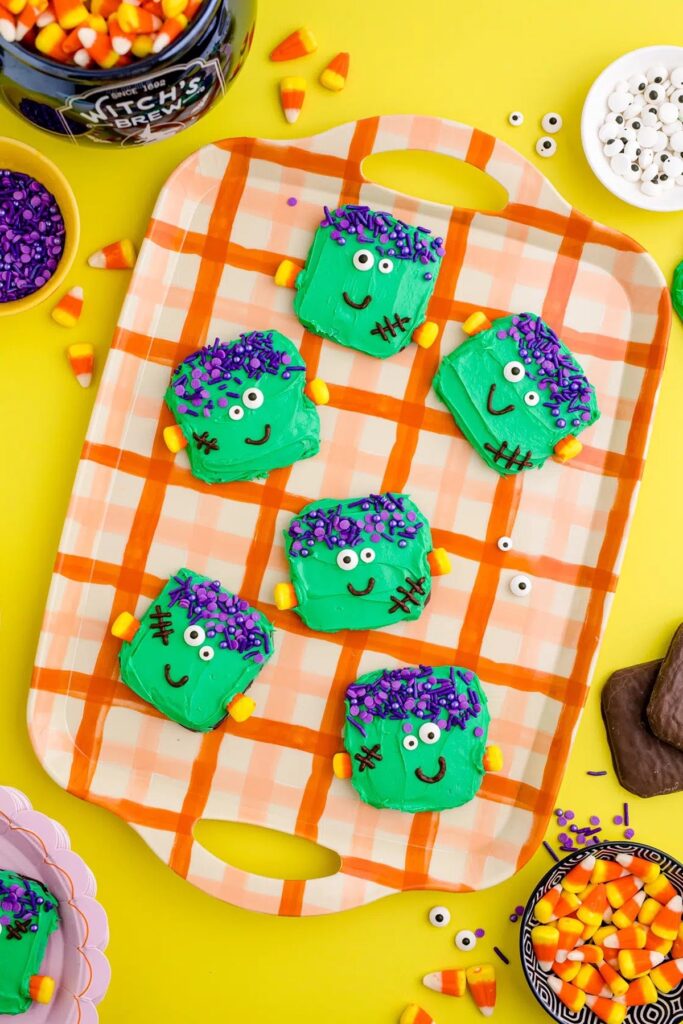 Get ready to bring Frankenstein to your kitchen this Halloween with these spooky, yet delicious Frankenstein Cookies! A fun and frightfully tasty treat that's perfect for your Halloween celebrations.
Looking for simple creative Halloween desserts? Get into the Halloween spirit with these spooky and delicious Orange & Green Halloween Cookies!
Cupcakes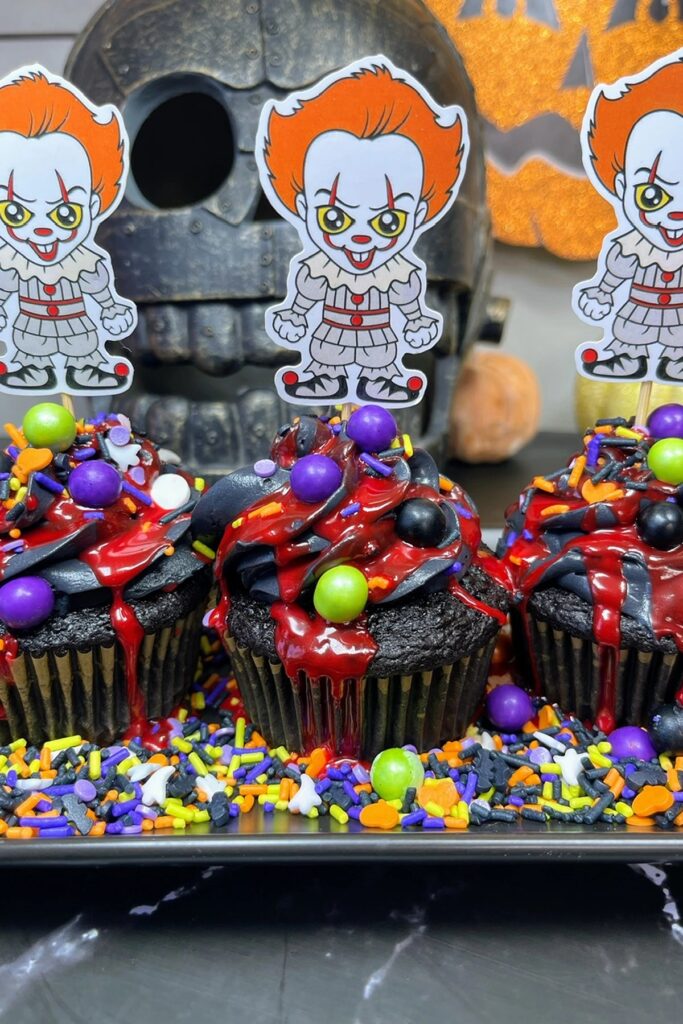 Get ready to float with these terrifyingly delicious Pennywise Cupcakes! Dare to take a bite? Just grab some Pennywise cake toppers and a few other items including box cake mix and black food color.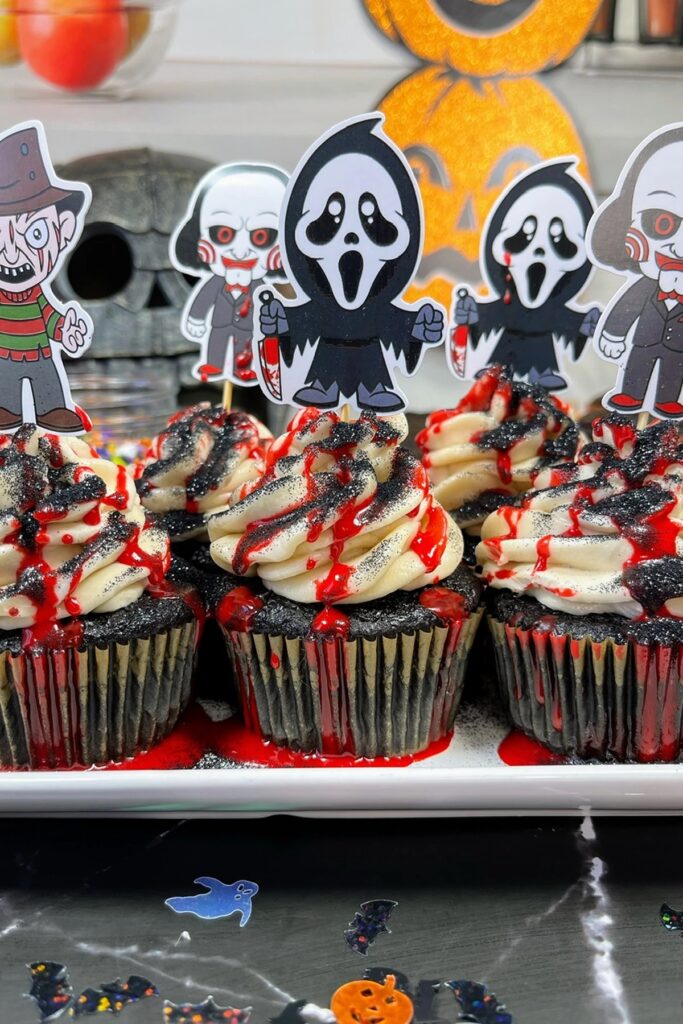 These Slasher Movie Cupcakes are to die for! Get ready for a killer treat that's frightfully delicious! Creative Halloween desserts like these are sure to pop on any spooky party platter.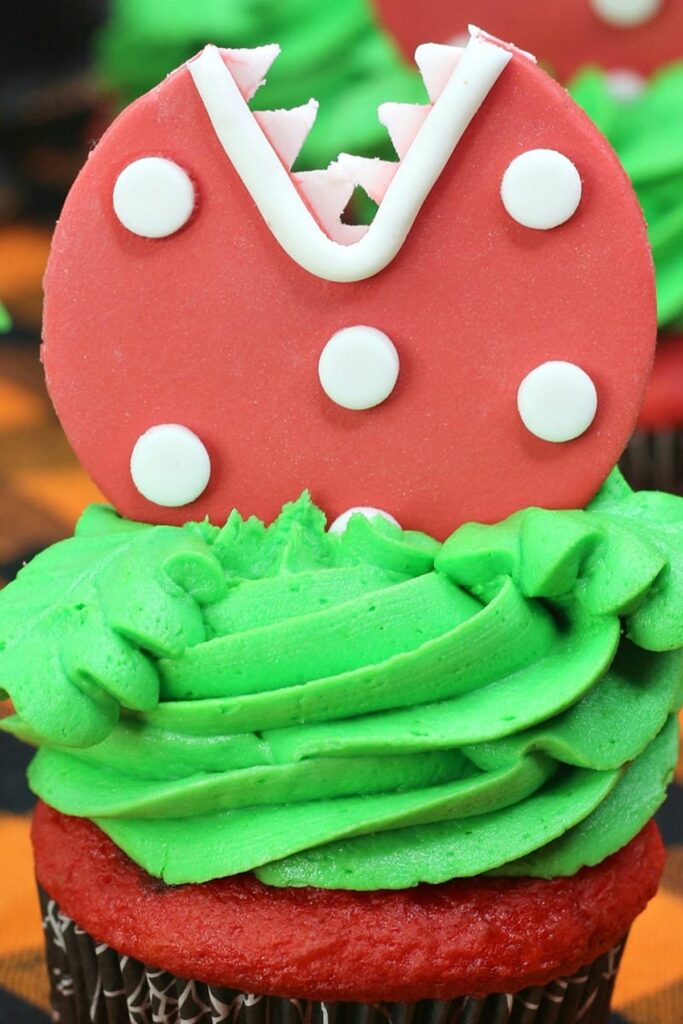 Introducing "Feed Me Seymour" Cupcakes – a delightful fusion of sweet and spooky that will tickle your taste buds! These mouthwatering Halloween dessert ideas are a tribute to the iconic Audrey II from "Little Shop of Horrors."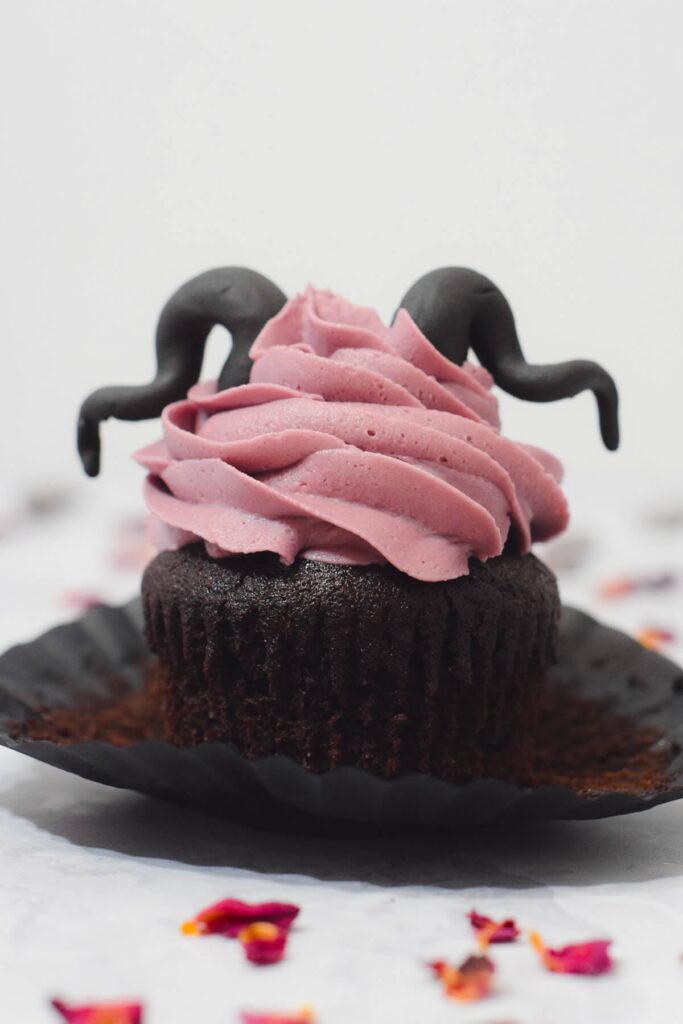 Indulge in the dark and delightful world of Maleficent with these spellbinding Maleficent Cupcakes! These wickedly delicious treats are perfect for any Disney villain fan or anyone who appreciates a touch of enchantment in their dessert.
Get ready to satisfy your sweet tooth and embrace the spooky season with these hauntingly delicious Pumpkin Cupcakes! As the leaves turn to shades of orange and the air gets crisper, it's the perfect time to whip up these irresistible treats that capture all the flavors of fall.
Get ready to cast a deliciously spooky spell on your taste buds with these Purple Cake Mix Halloween Cupcakes! Whether you're hosting a hauntingly fun Halloween party or just looking for a bewitching treat, these cupcakes are sure to delight your inner ghoul.
Cakes & Bakes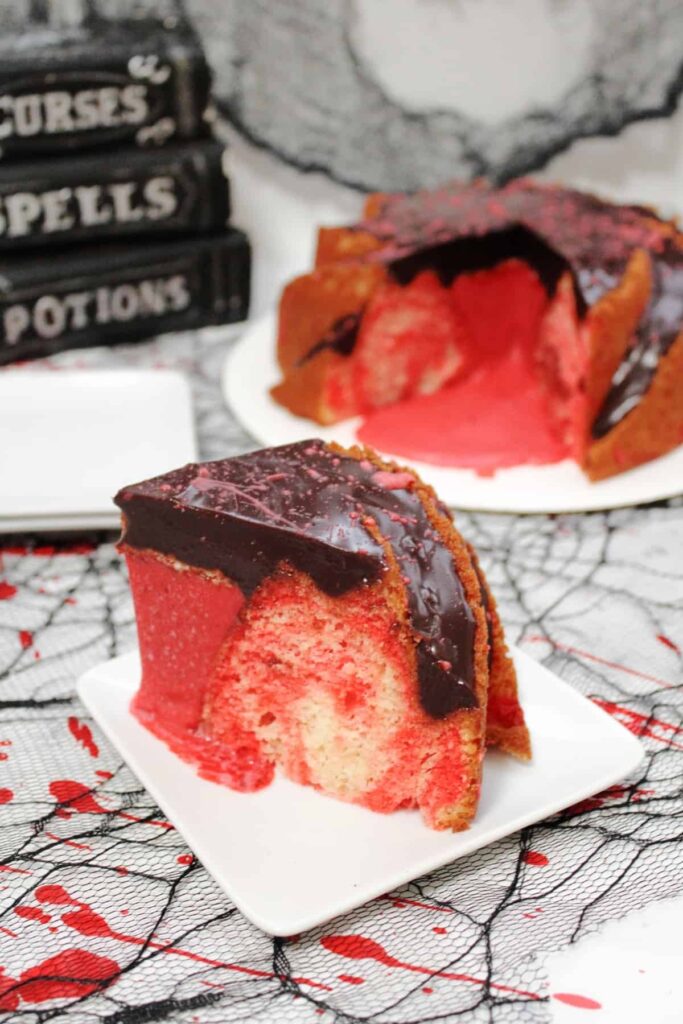 Looking for creative Halloween desserts? Sink your fangs into this spooktacular Halloween Bundt Cake! Using vanilla cake mix and sweet cream butter creates a fabulously rich and delicious cake! This dessert idea is sure to be a hit anywhere you take it.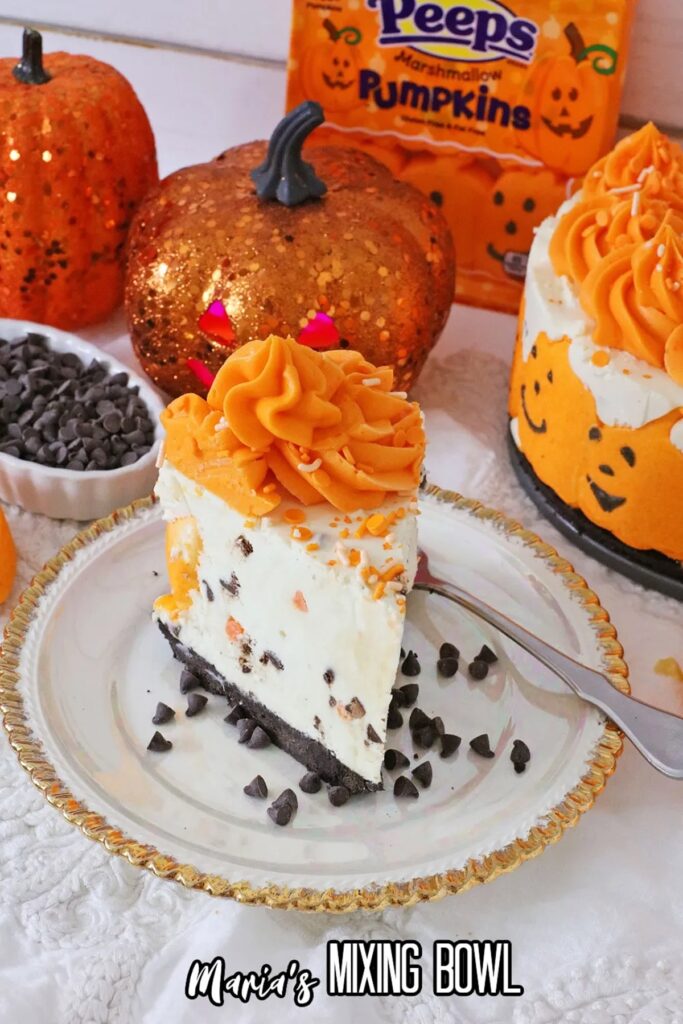 Get ready to indulge in the spookiest, creamiest delight this Halloween! Our Pumpkin Cheesecake is the perfect treat to satisfy your sweet tooth and embrace the fall vibes. You will love this cake because it's a simple no-bake dessert. You can whip it up with minimal steps and it's packed with cheesecake goodness.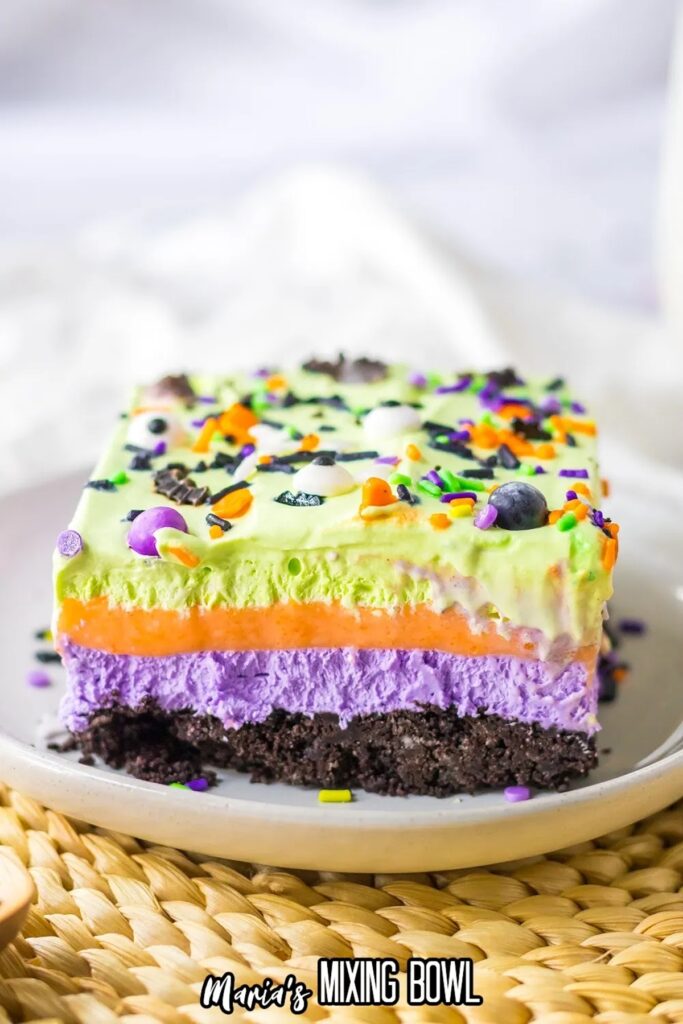 Sink your fangs into these spooktacular Halloween Lush Cakes! Trick or treat yourself to a devilishly delicious dessert that's hauntingly good. Each layer is piping with fun frightening colors and flavors.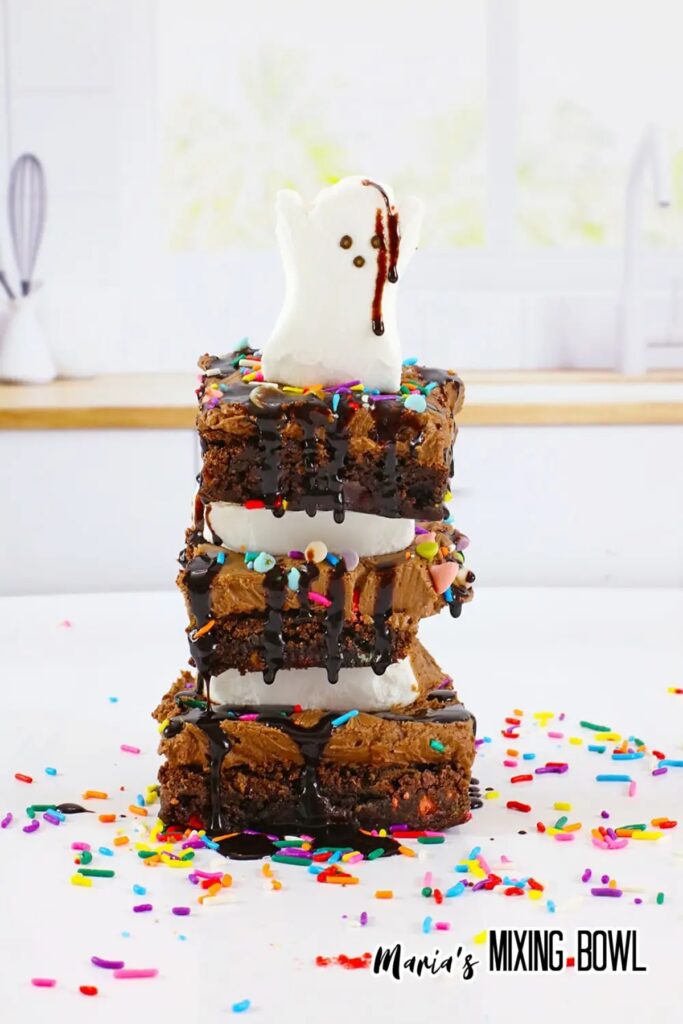 Talk about creative Halloween desserts! Boo-tiful brownies! Whip up these spooky Air Fryer Ghost Brownies for a ghoulishly good Halloween dessert idea.
A spine-chillingly delicious treat that's perfect for a spooktacular Halloween feast. All you need is 12 oz Can Cinnamon Rolls and Red Icing!
No Bake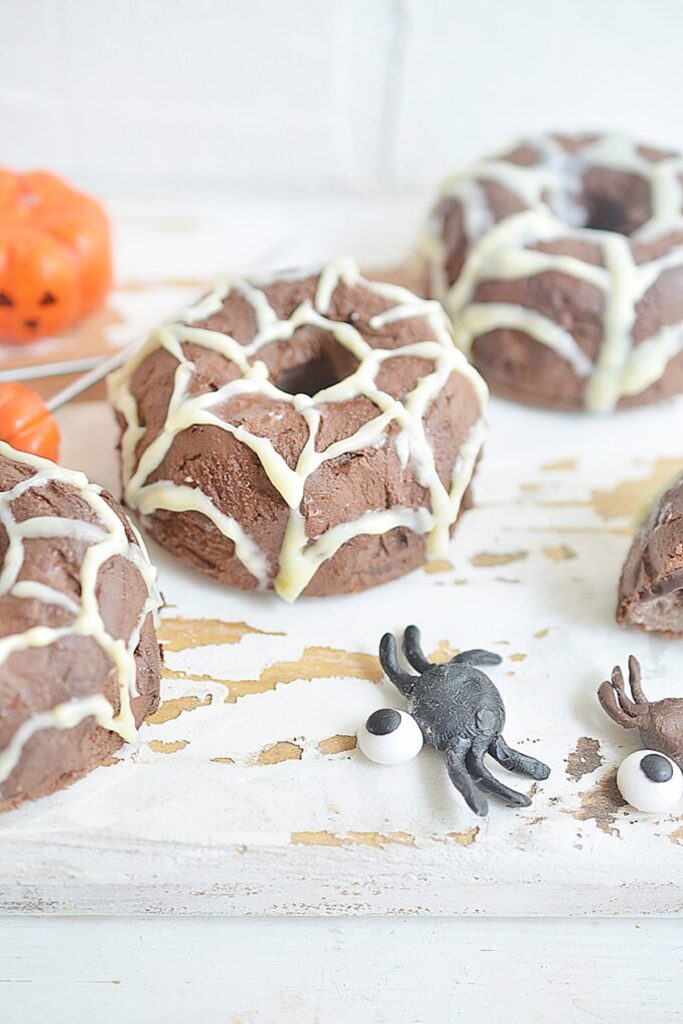 Get tangled up in the Halloween spirit with these spooktacular spider donuts! Whip up a web of delight with pre-purchased donuts and impress everyone at the party!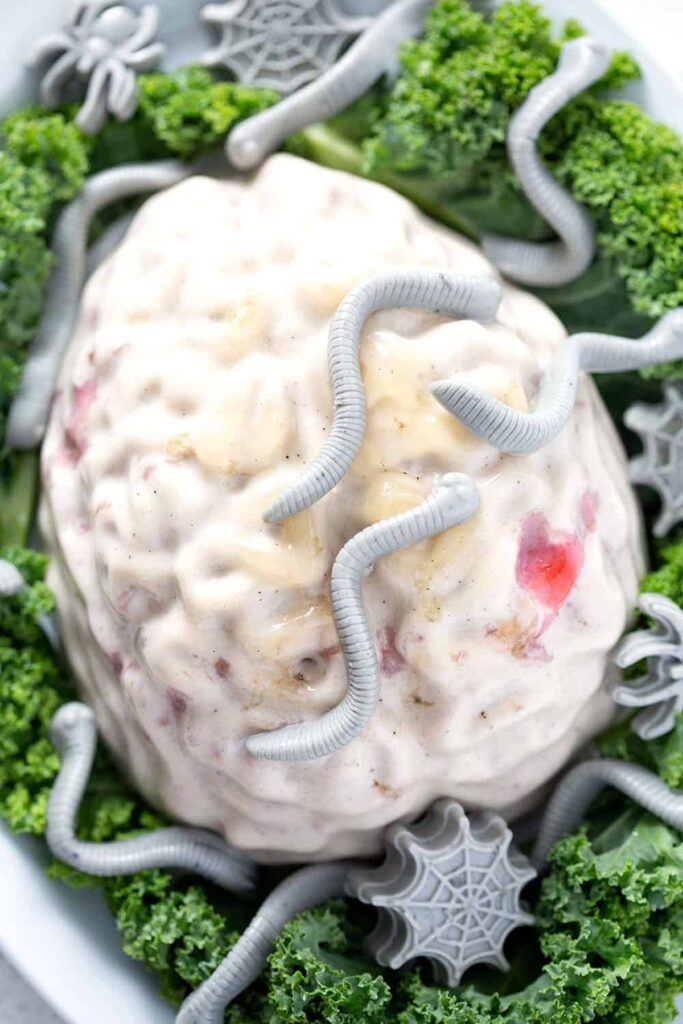 Sink your teeth into this ghoulishly good Zombie Brain Dessert! AIP Coconut Panna Cotta with Strawberries in a spine-chilling Halloween disguise. Perfect for your spooky soirée! Featuring milk, cream, honey, salt and vanilla powder!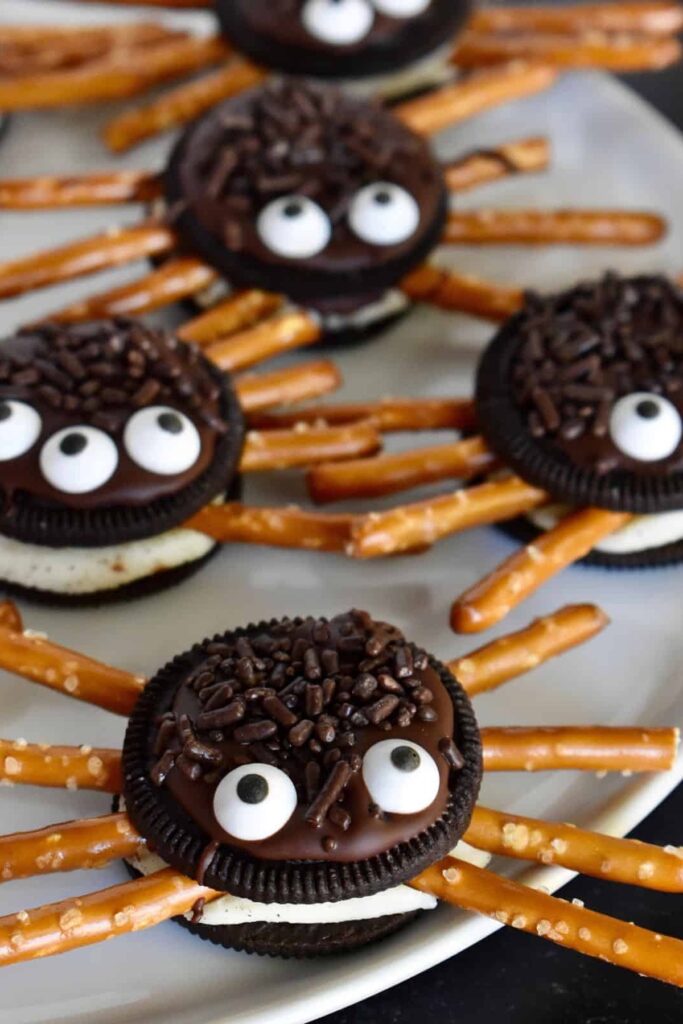 Creative Halloween desserts have never been easier! Get caught in the web of deliciousness with these Oreo Cookie Spiders! Perfectly spooky, incredibly tasty, and oh-so-easy to make.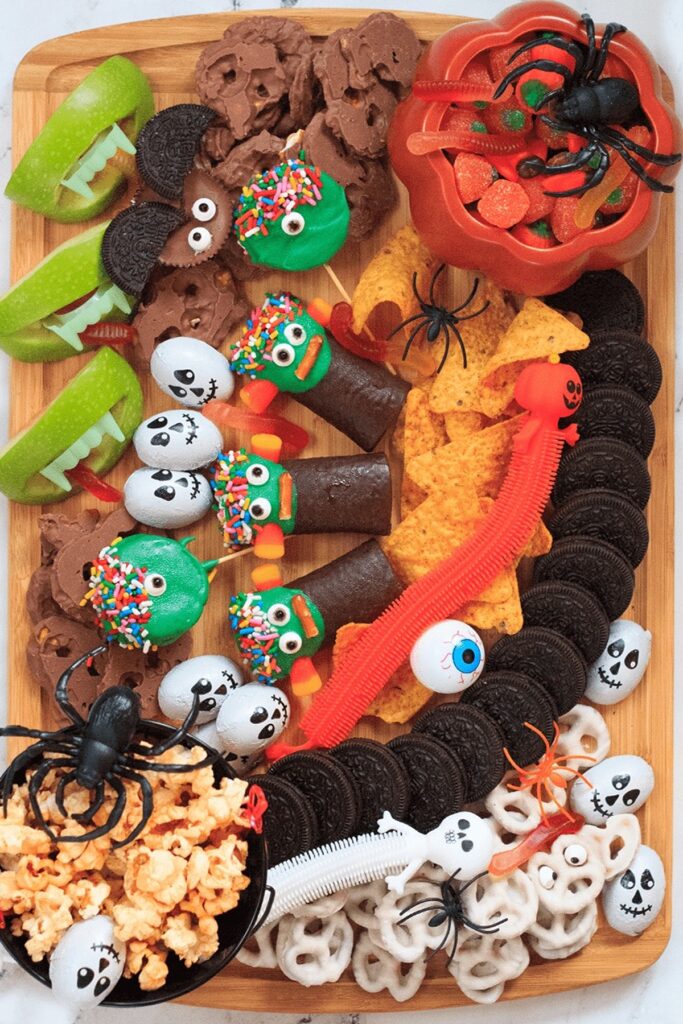 Last-minute Halloween fun! Whip up this spooky platter in no time! Kids will love creating these adorable candy characters. It's a delightful family activity that screams Halloween joy!
Our Favorites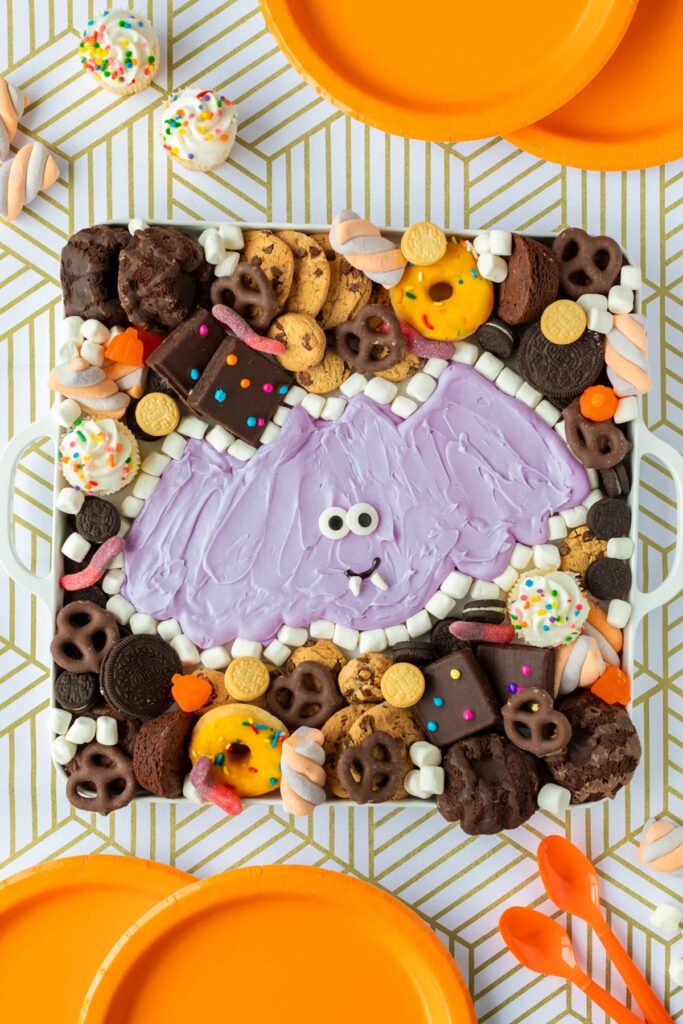 Get ready to bat-tify your Halloween with this spooky-sweet frosting board! Whether it's pink or purple, it's a wickedly cute addition to your modern Halloween bash.
Looking for creative Halloween desserts for adults only? Indulge your sweet tooth this Halloween with these sinfully delicious Chocolate Pots de Crème! Creamy, smooth, and spiked with a hint of cinnamon and whiskey, they're the perfect treat for chocolate lovers.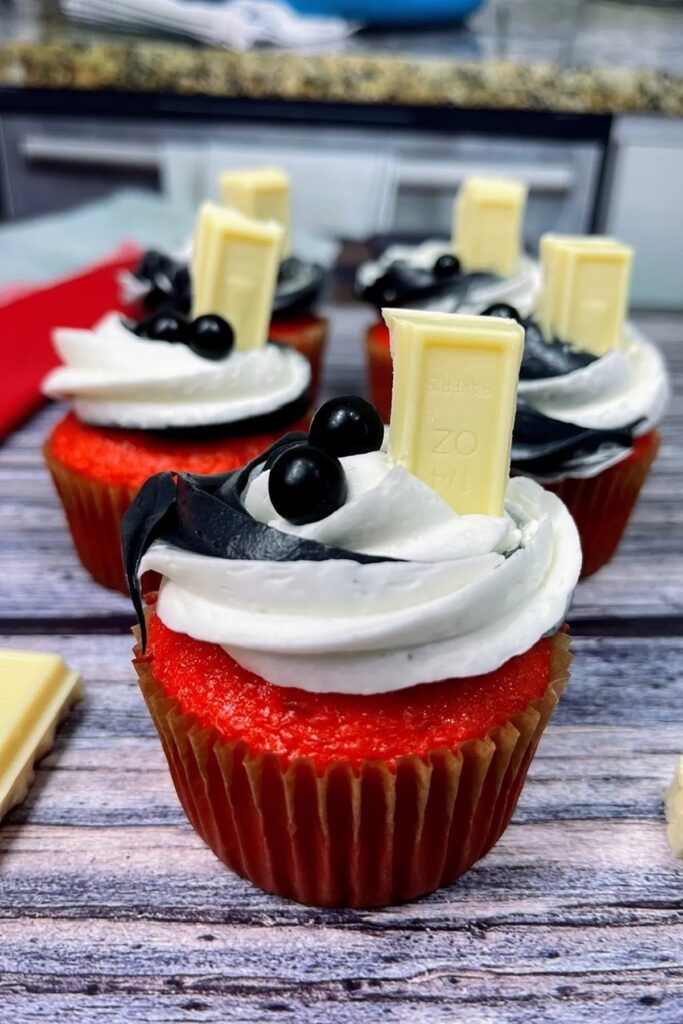 Whip up some wickedly delicious Cruella De Vil Cupcakes – a devilishly good treat for Halloween! The bright blood red cake base combined with the black and white frosting really pop on your Halloween party platter!
And a few extra ideas!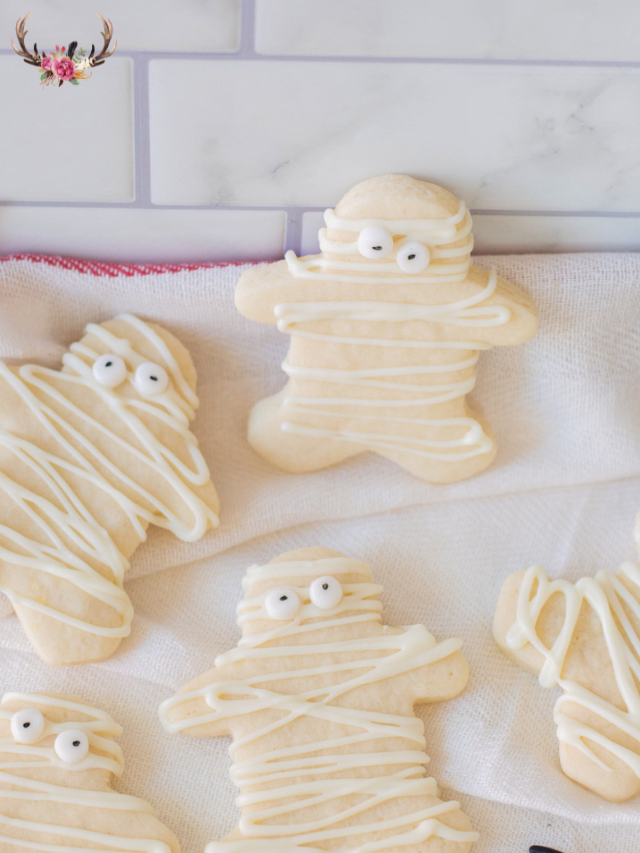 Simply use a gingerbread cookie cutter for the mummies. If you do not have time to make the dough, simply use a ready made dough that you can find in the refrigerator section of the food store.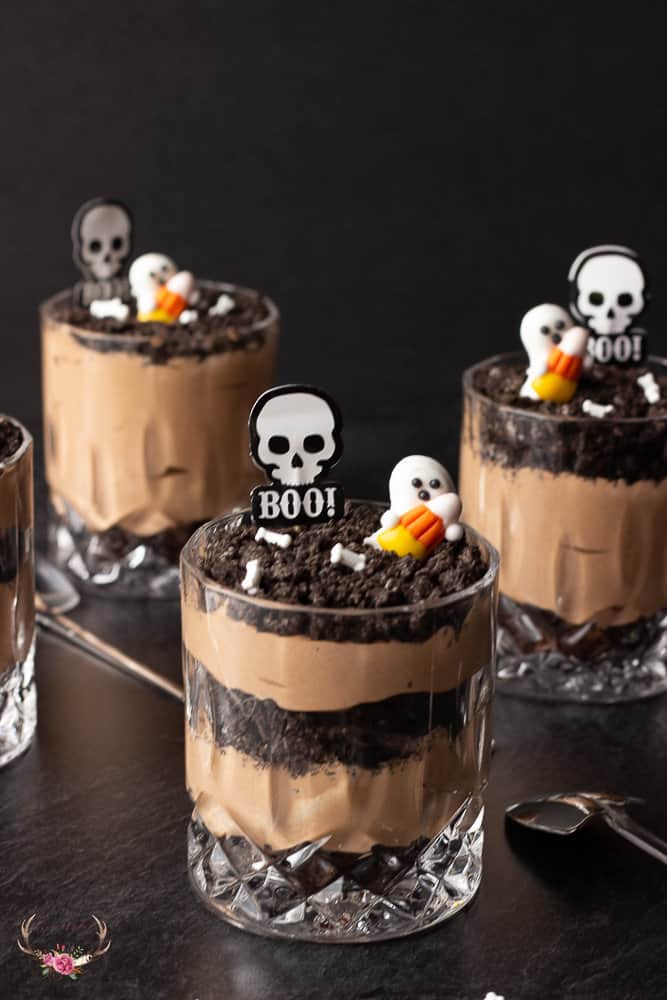 These Halloween Dirts Cups are so easy to make and the kids love them – perfect for an after school snack or for a Halloween party – they are sure to be a hit!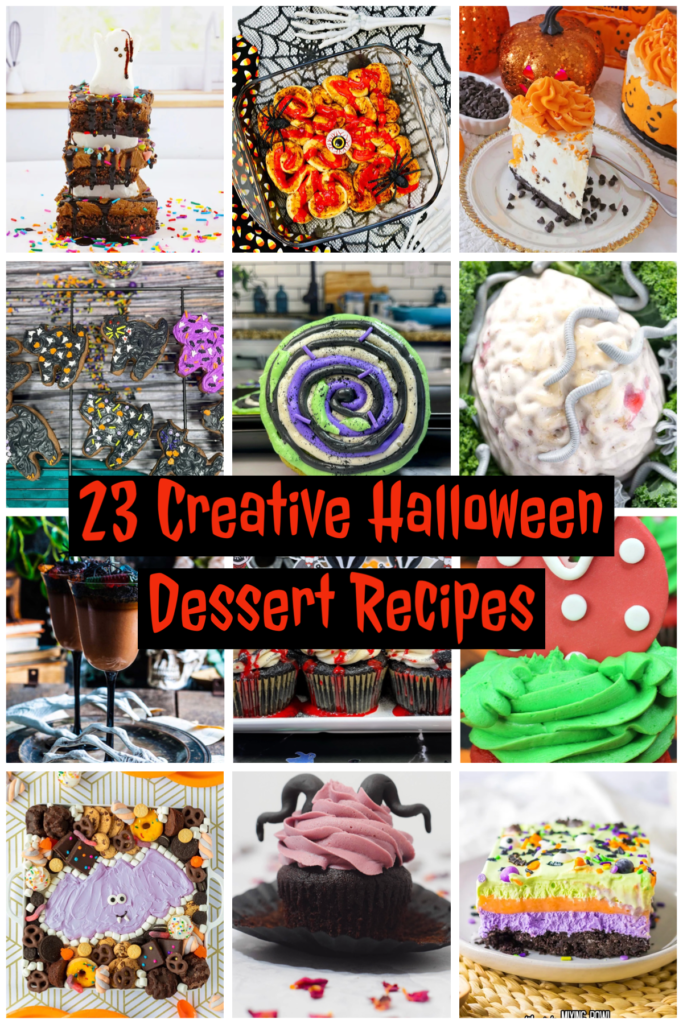 FAQ
What Treats Are Good For Halloween?
The best treats for Halloween depend on the event you're using them for. If you need to pass out treats to trick or treaters it's best to use sealed store bought candy. Classic Halloween candy like chocolate bars, candy corn, and gummy candies are always a hit. If it's a party or gathering of friends, home baked goods are best. Try any recipe from this list like brownies, cookies, cakes, etc.
We hope you enjoyed this list of Halloween dessert ideas! Have a frighteningly fun spooky evening!