Halloween Cookies
Easy Halloween Cookies
Mummy Cookies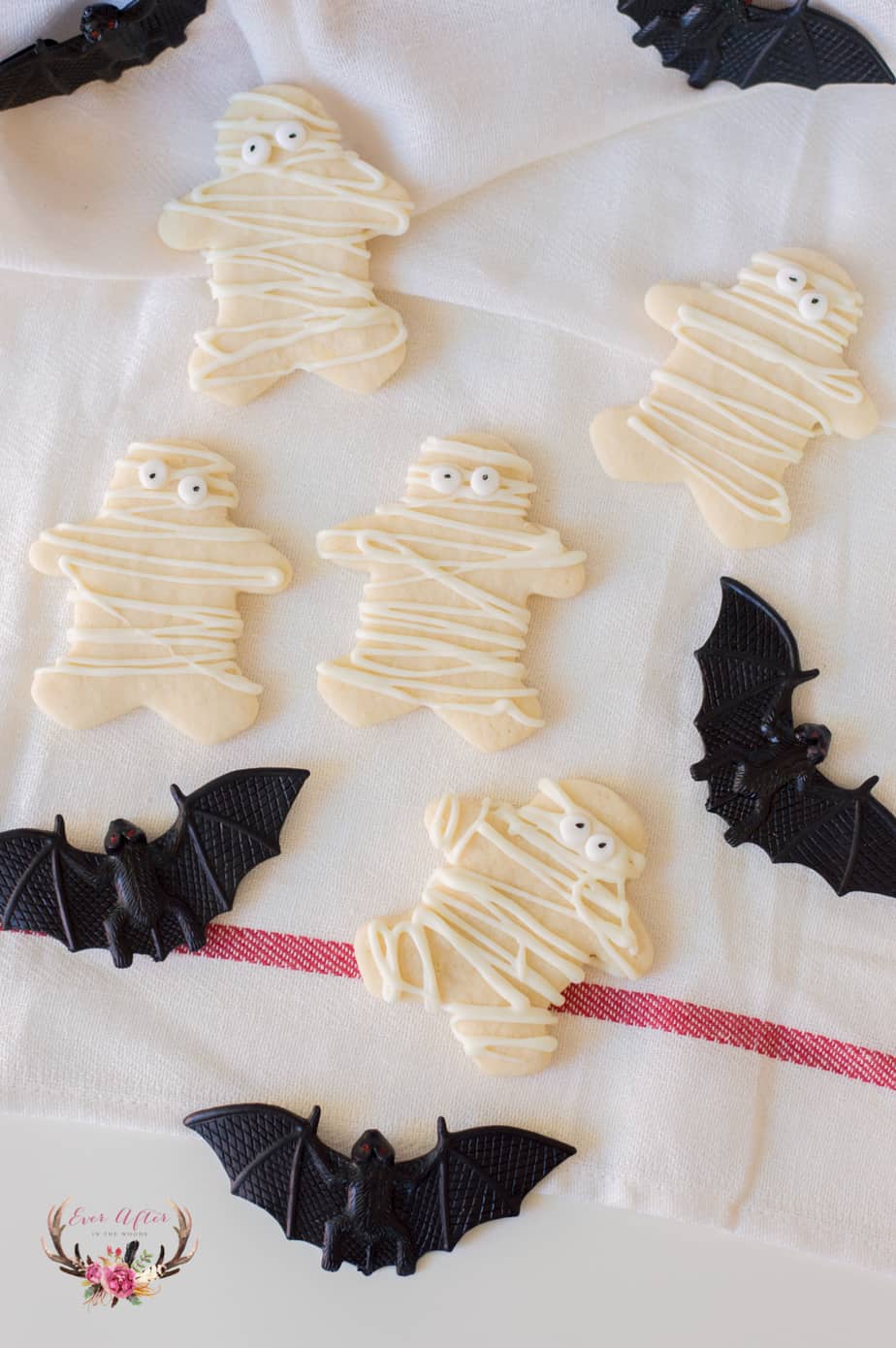 Halloween is just around the corner and these spooky Mummy sugar cookies are the perfect way to celebrate this year.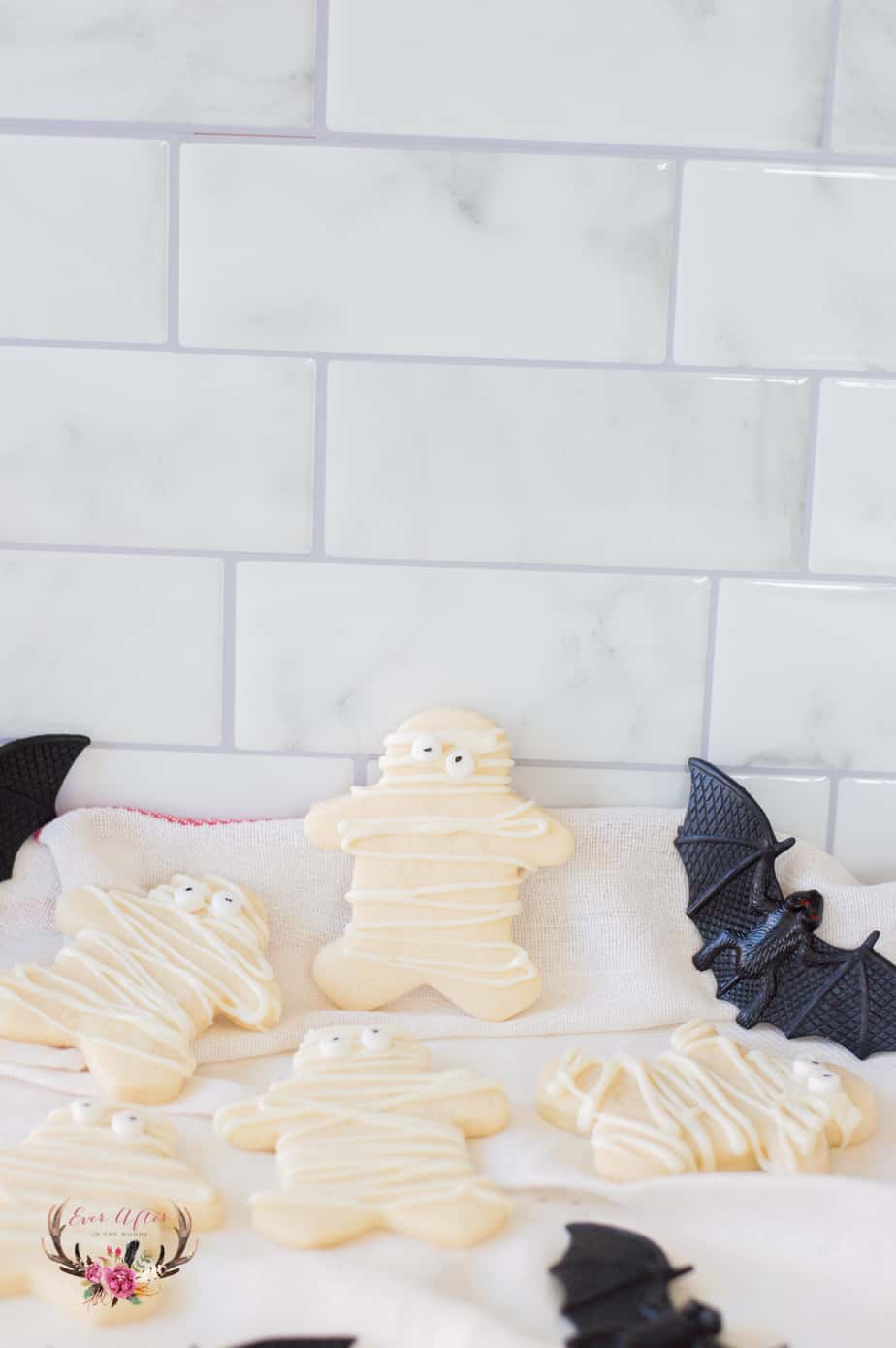 Simply use a gingerbread cookie cutter for the mummies. If you do not have time to make the dough, simply use a ready made dough that you can find in the refrigerator section of the food store.

Mummy Sugar Cookies
Ingredients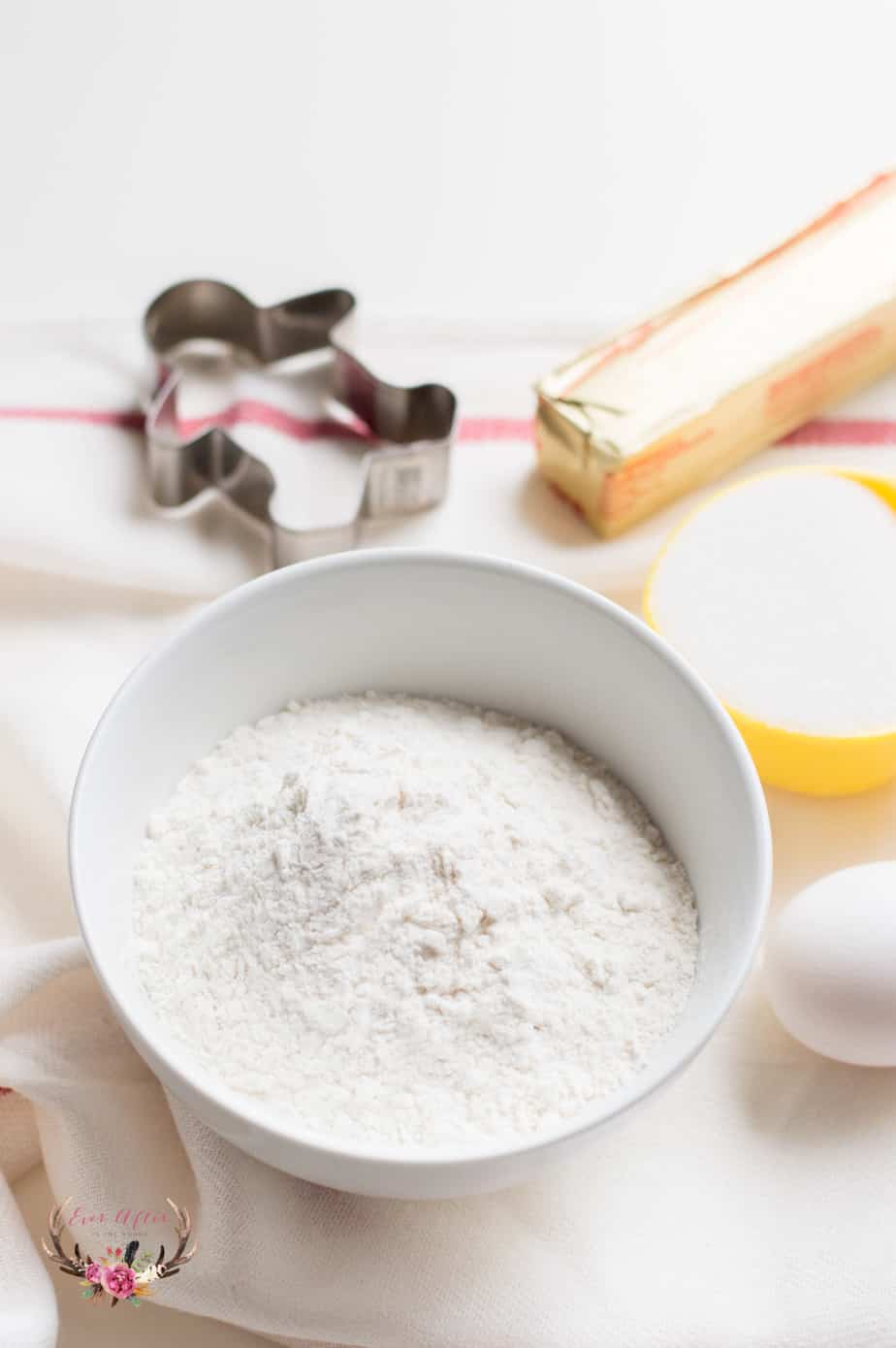 ½ cup unsalted butter, softened
½ cup granulated sugar
1 large egg
½ tsp vanilla extract
2 cups all-purpose flour + extra for rolling
1 tsp baking powder
½ tsp salt
1 ½ cups white candy melts
1 tsp coconut oil
2 oz. white rolling fondant
1 black edible marker pen
1 gingerbread man cookie cutter (about 3 inches long and 2 inches wide)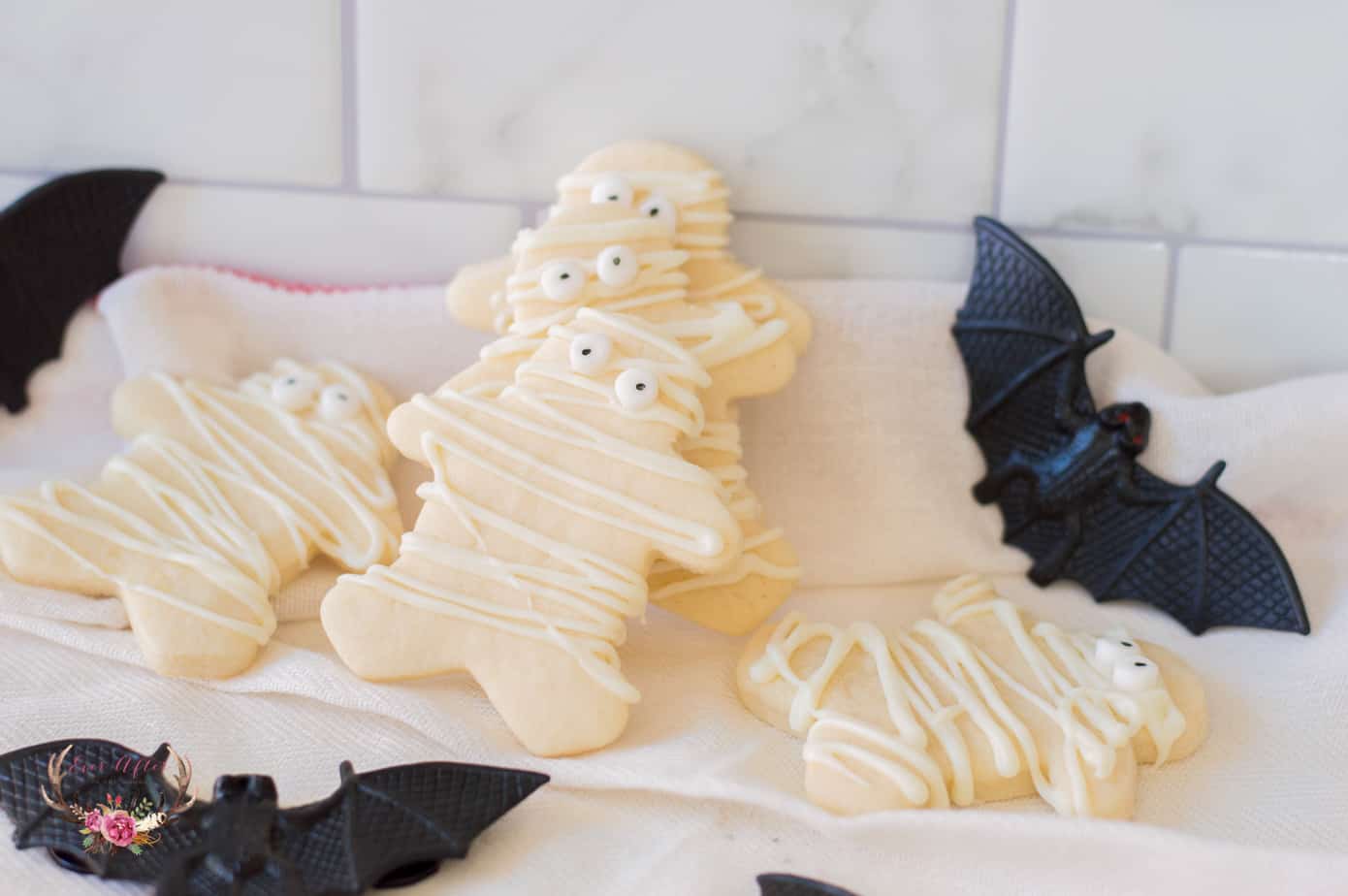 Yields: 24 cookies
In a large bowl, beat together butter and sugar with an electric mixer until light and fluffy.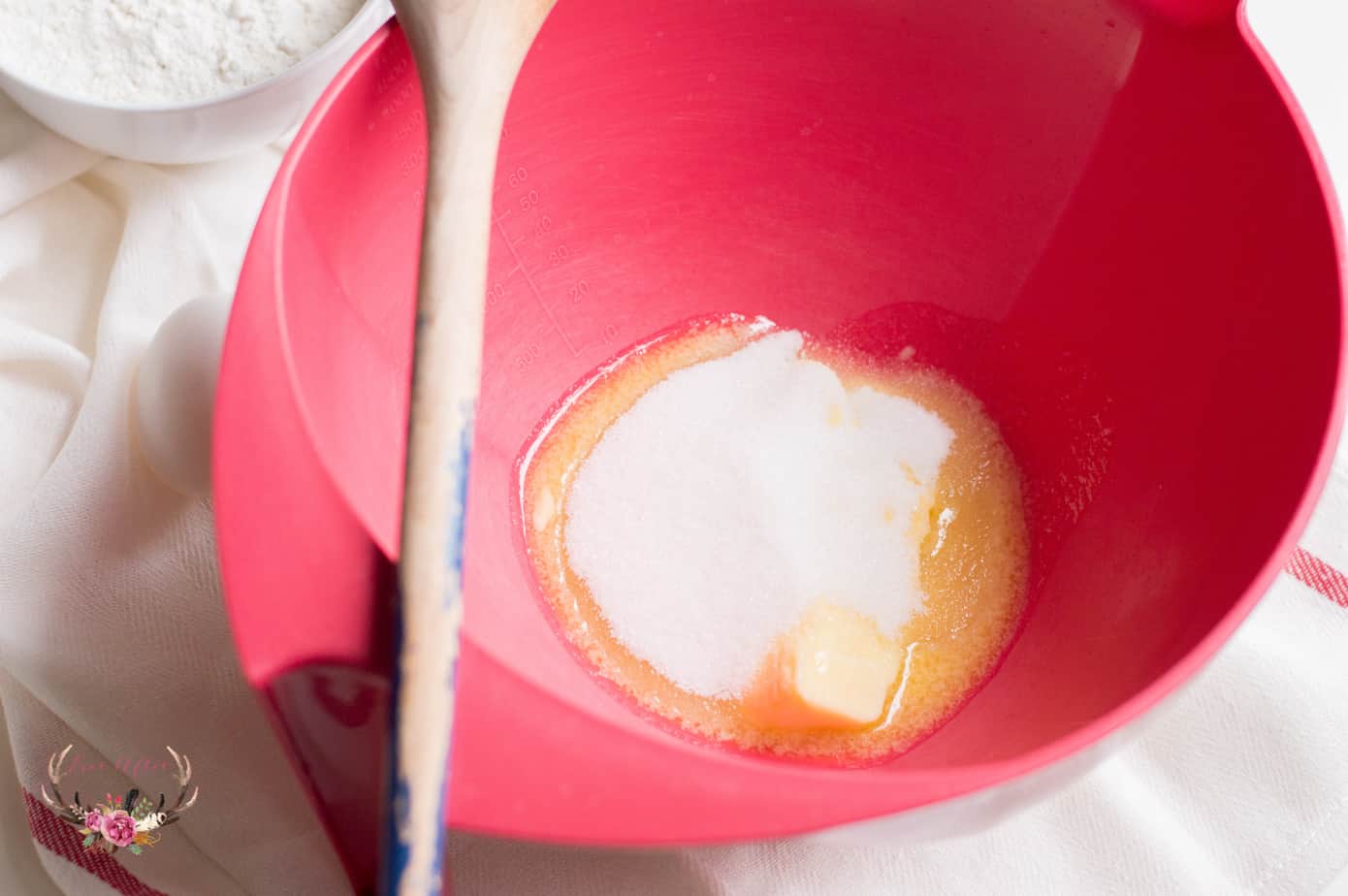 Add egg and vanilla and beat until all ingredients are thoroughly combined.
In a separate bowl, sift together flour, baking powder and salt.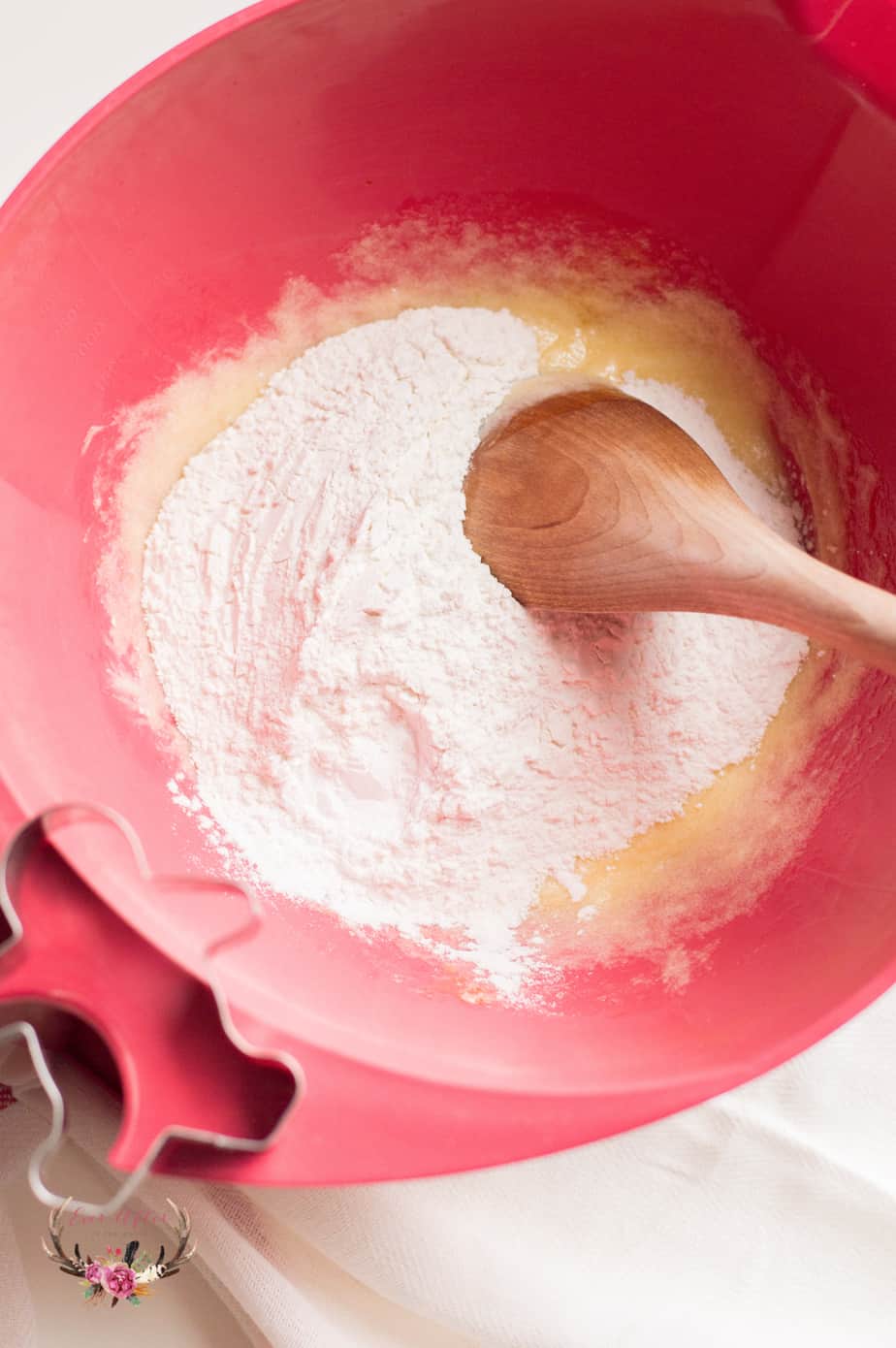 Slowly add dry ingredients to wet ingredients. Mix together until cookie dough forms.
Wrap the cookie dough in plastic and chill in the fridge for at least one hour.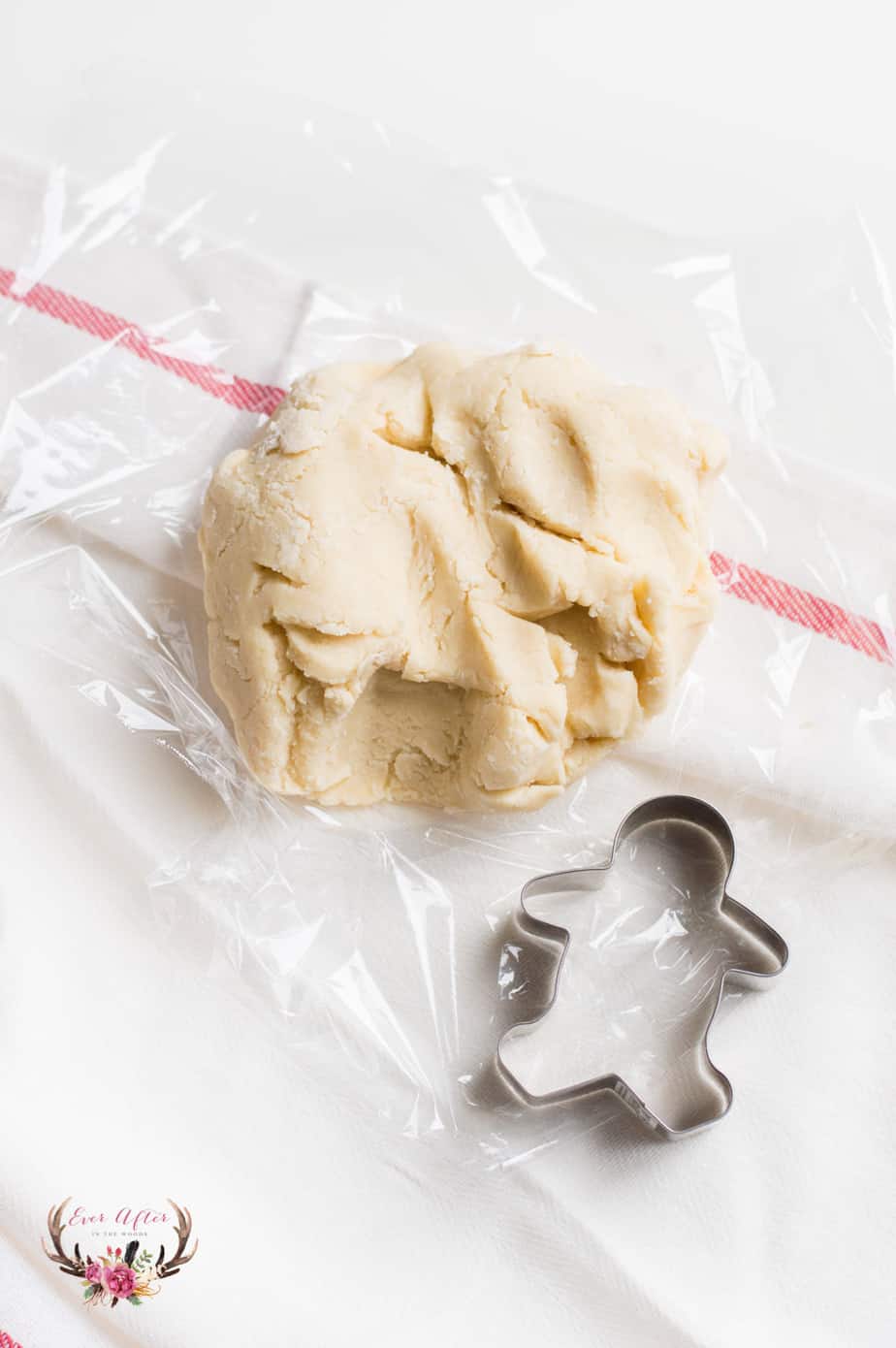 Once the dough is chilled, preheat oven to 375 degrees and line a cookie sheet with parchment paper.
Add flour to a clean work surface. Roll out dough on the floured surface with a rolling pin – about ¼ of an inch thick.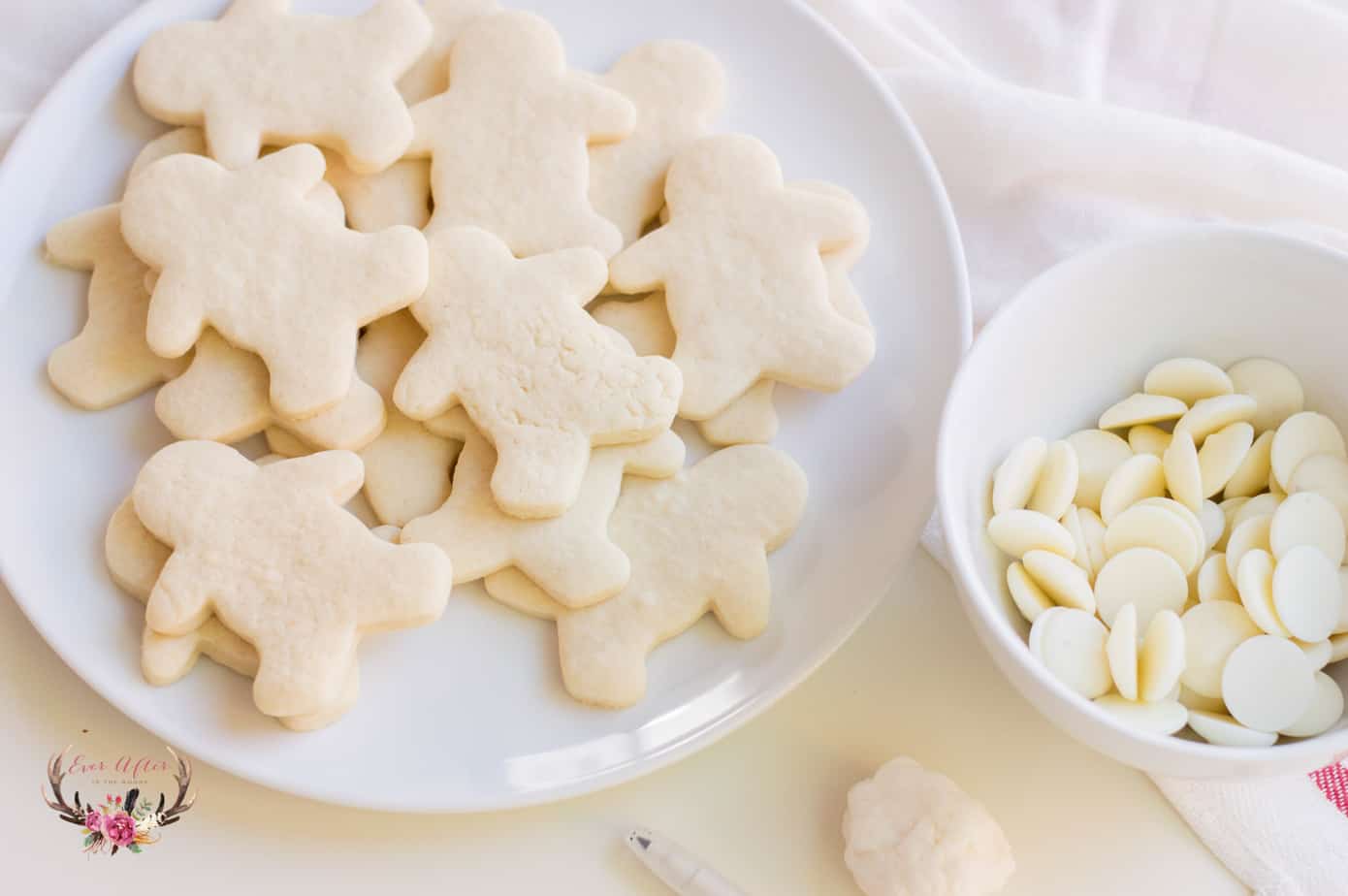 Cut out 12 "gingerbread man shapes" with the cookie cutter. Place each one carefully on the lined cookie sheet.
Bake for about 6-7 minutes or until the edges are golden brown.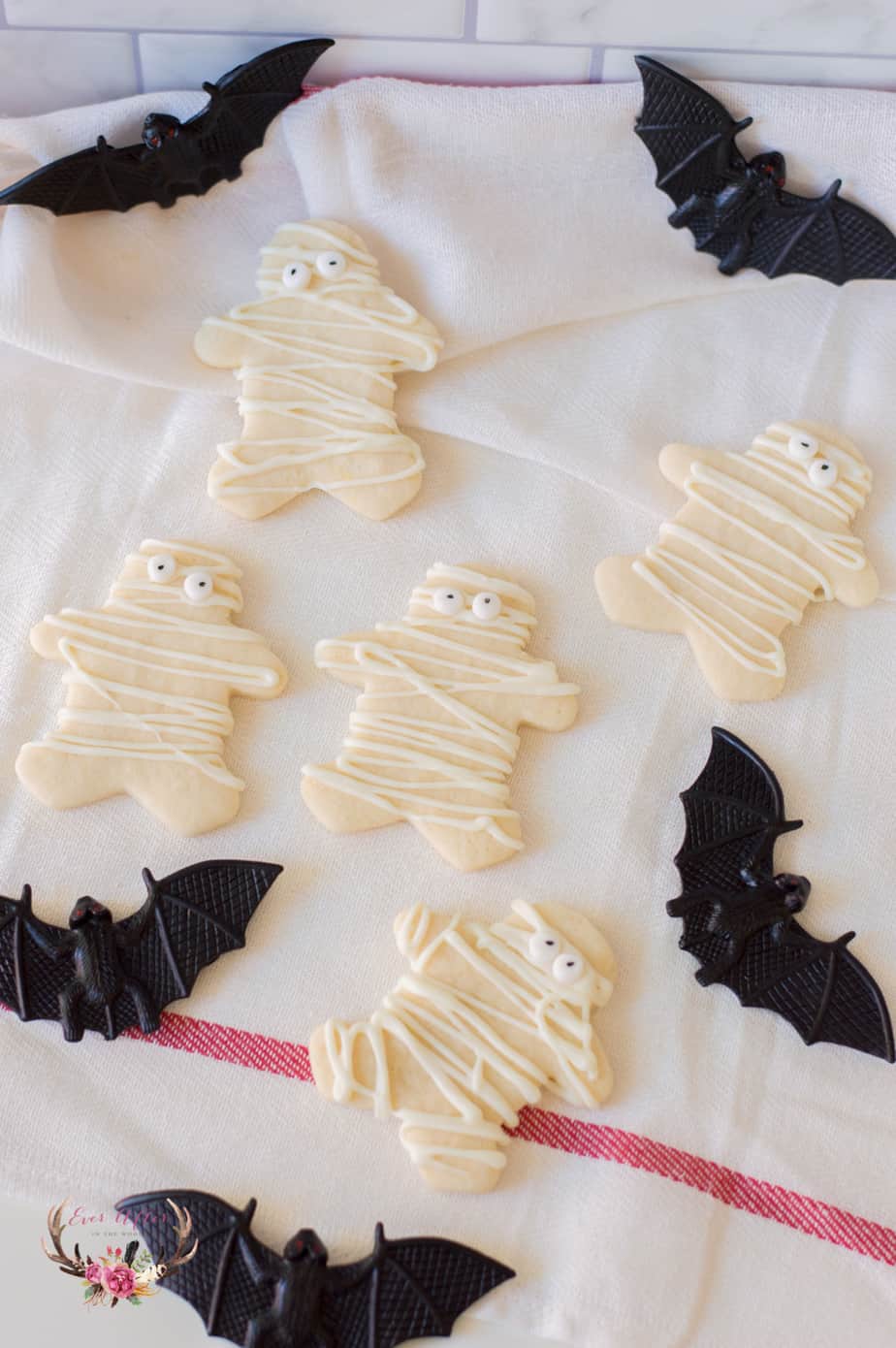 Allow to cool on a wire rack before decorating.
Roll out white fondant until it's about 1/3 inch.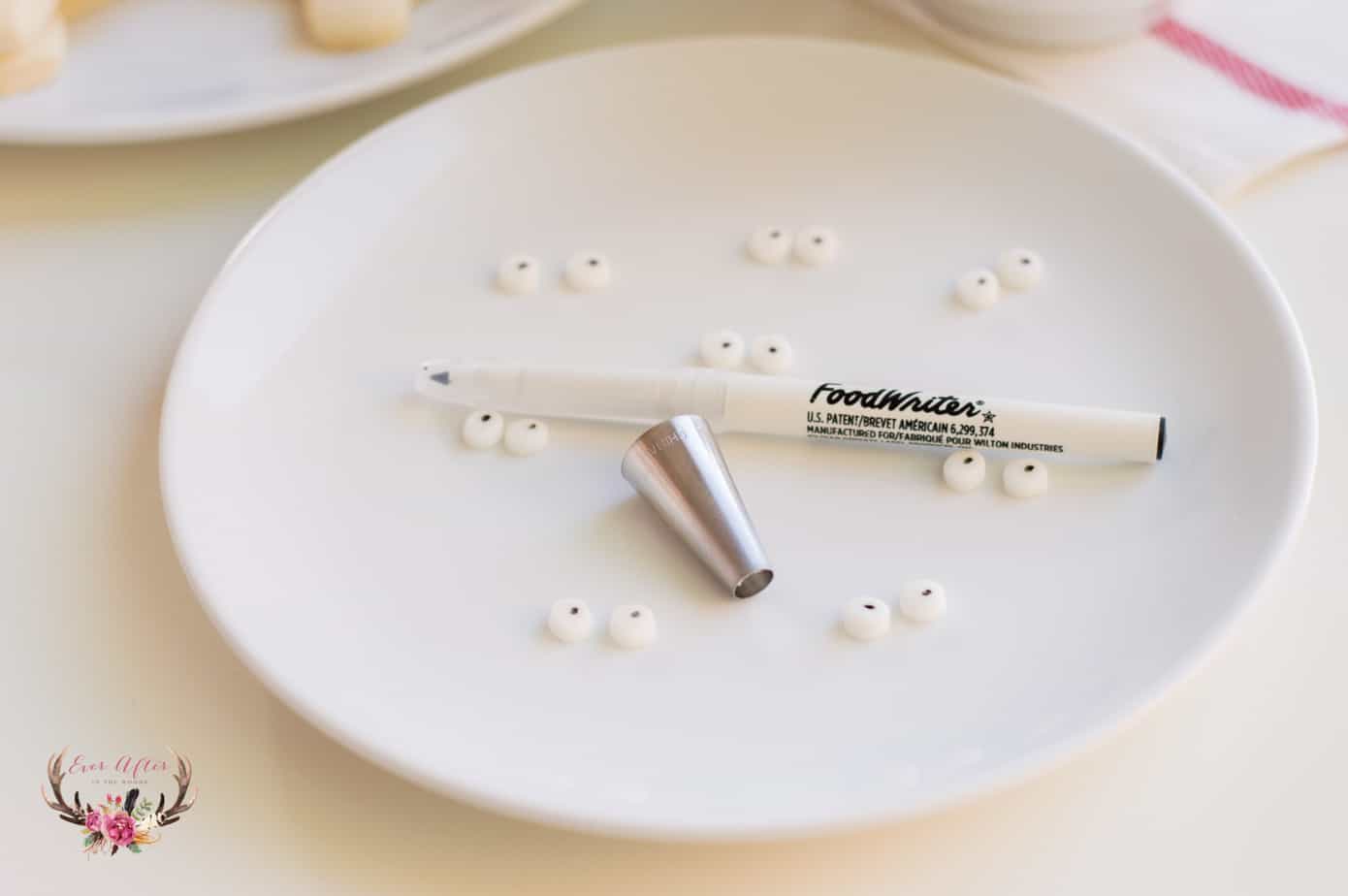 Use the tip of Wilton piping tip #12 to cut out 48 circles.
Draw a dot on each circle (for the pupils) with the edible marker pen.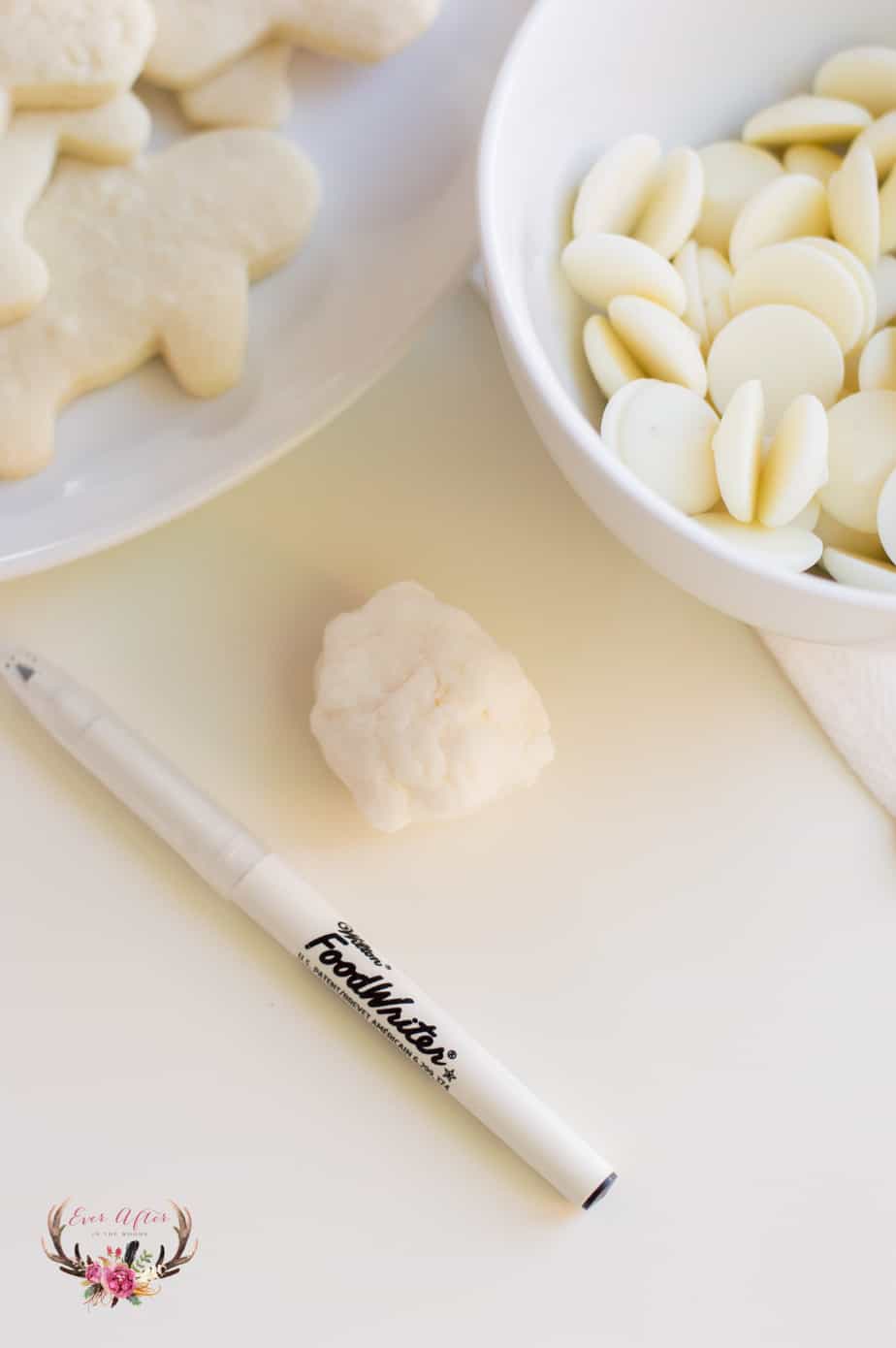 In a microwave safe bowl, add candy melts and coconut oil. Microwave in 30-second intervals or until completely melted, stirring between each interval.
Scoop the melted candy into a plastic piping bag. Cut a small slit at the end.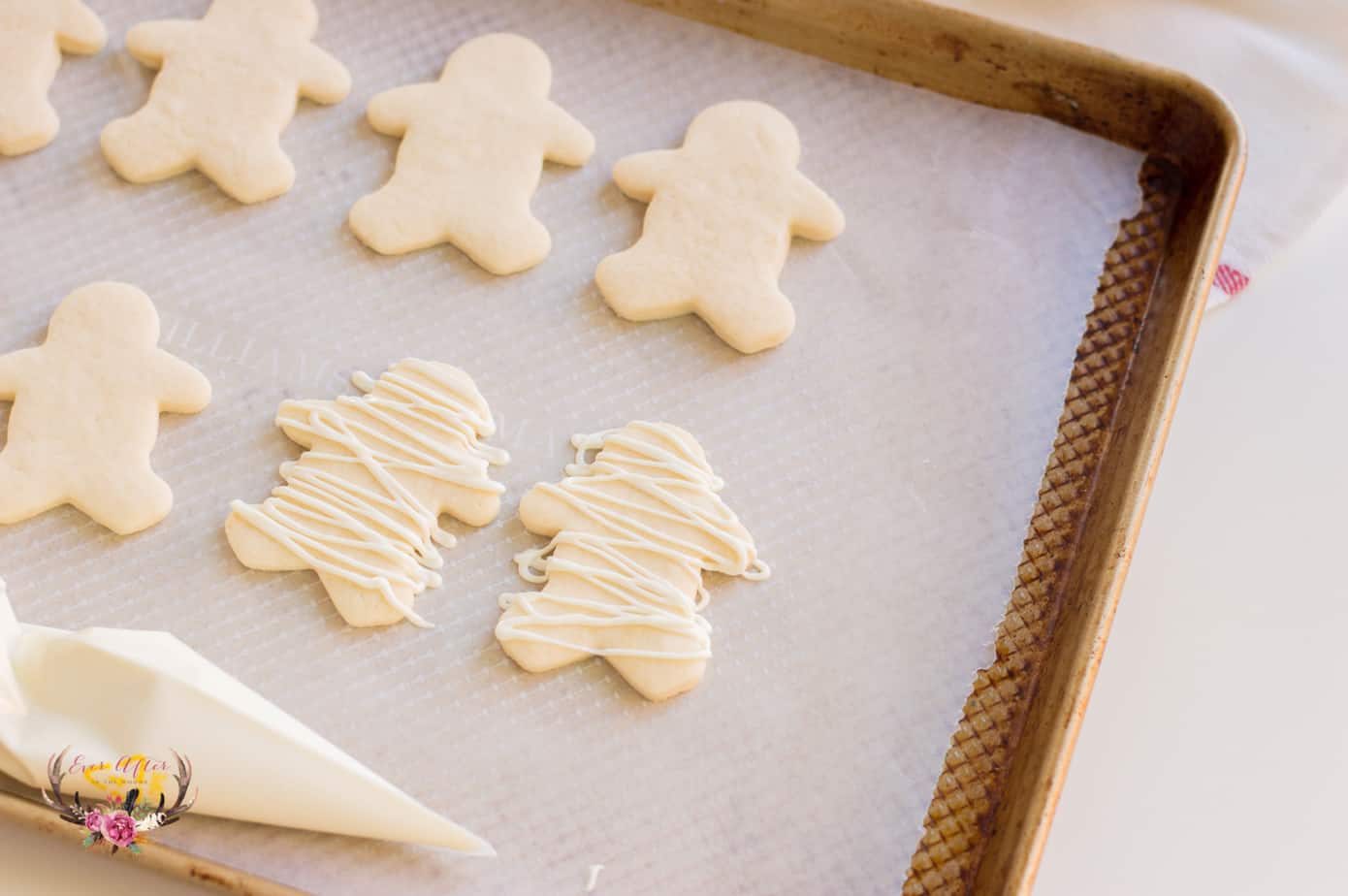 Add candy melt stripes on each of the sugar cookie cutouts… these will act as the "wrapping" on the mummy. It doesn't matter if it's uneven – the less perfect the stripes are, the creepier they will look!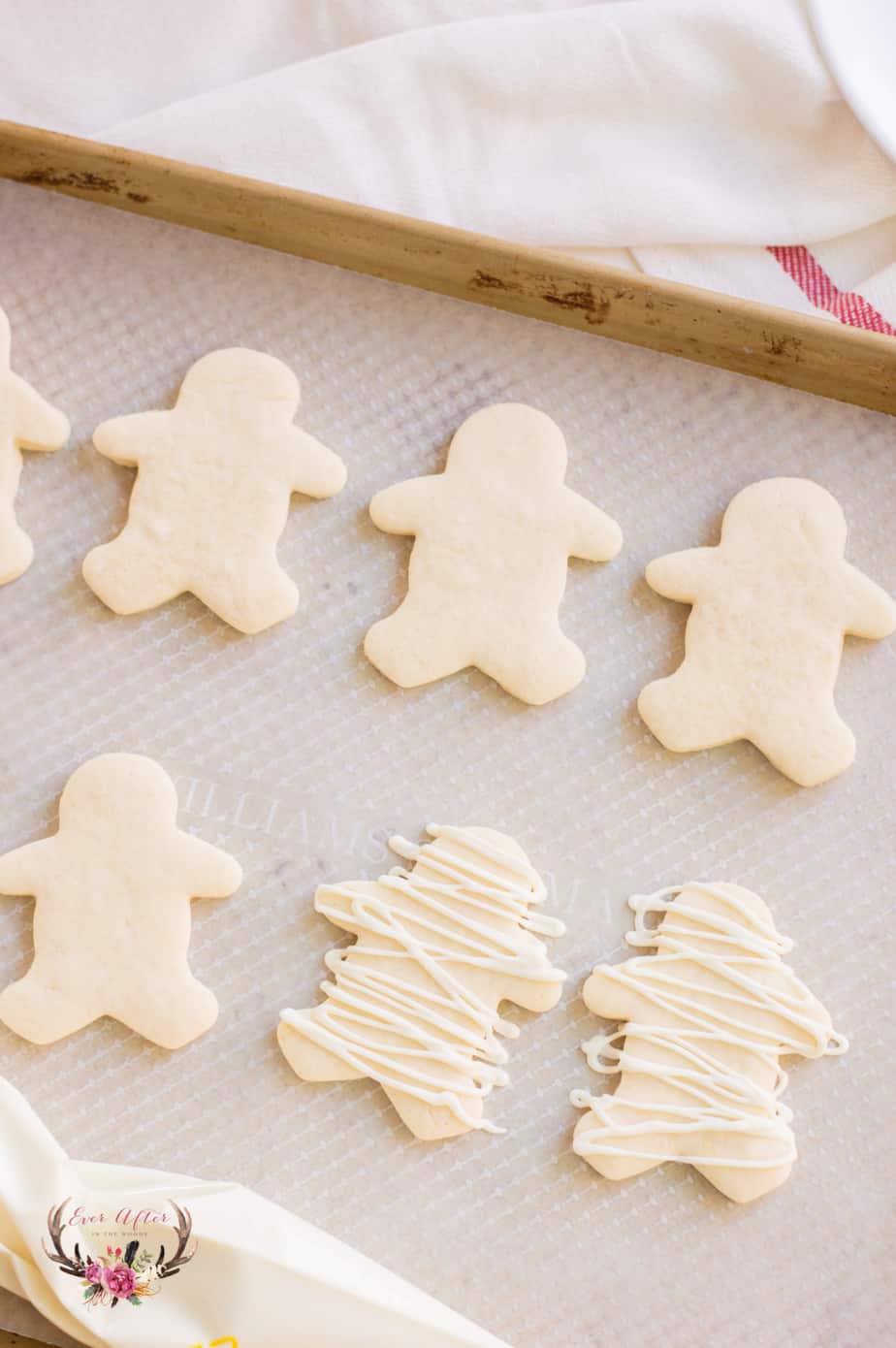 Add 2 fondant eyes on the head of each cookie. Allow the cookies to set. Enjoy!
Super fun and delicious too.
Have a look at these other family friendly desserts: