The perfect treat for Fall – Acorn Donut Holes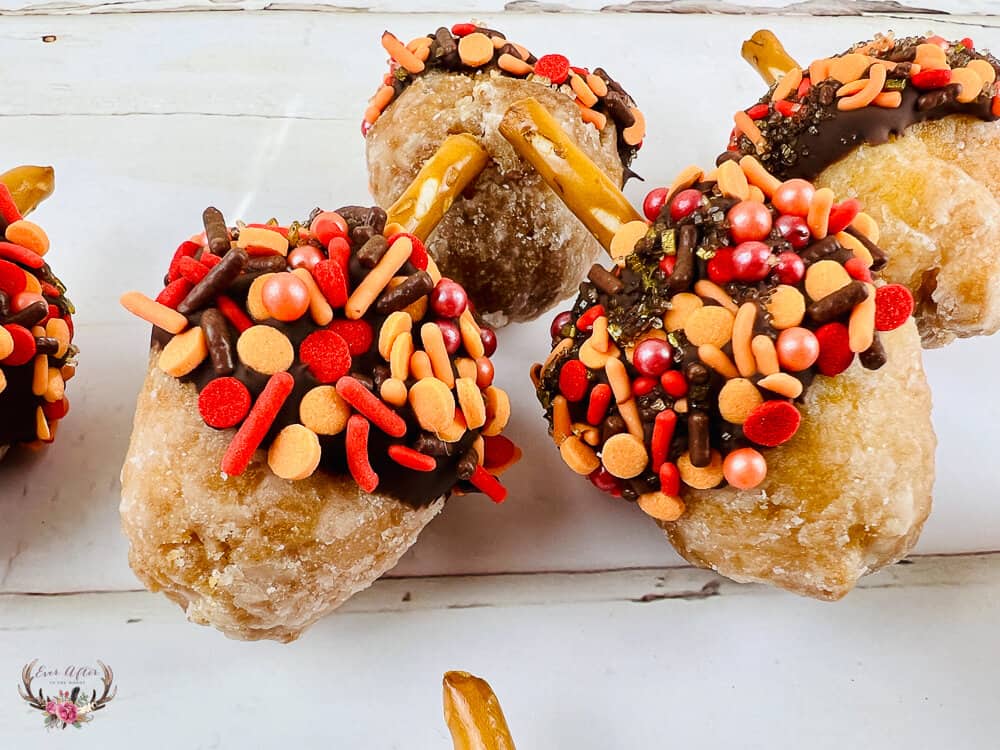 As much as I do not want to admit it- fall is right around the corner and that means, sweater weather, football and yummy baked treats. The easy to make acorn donut holes are perfect for class parties, tailgates and any Halloween party you are having. The best part about it is that it is a shortcut recipe to make- so no long hours in the kitchen.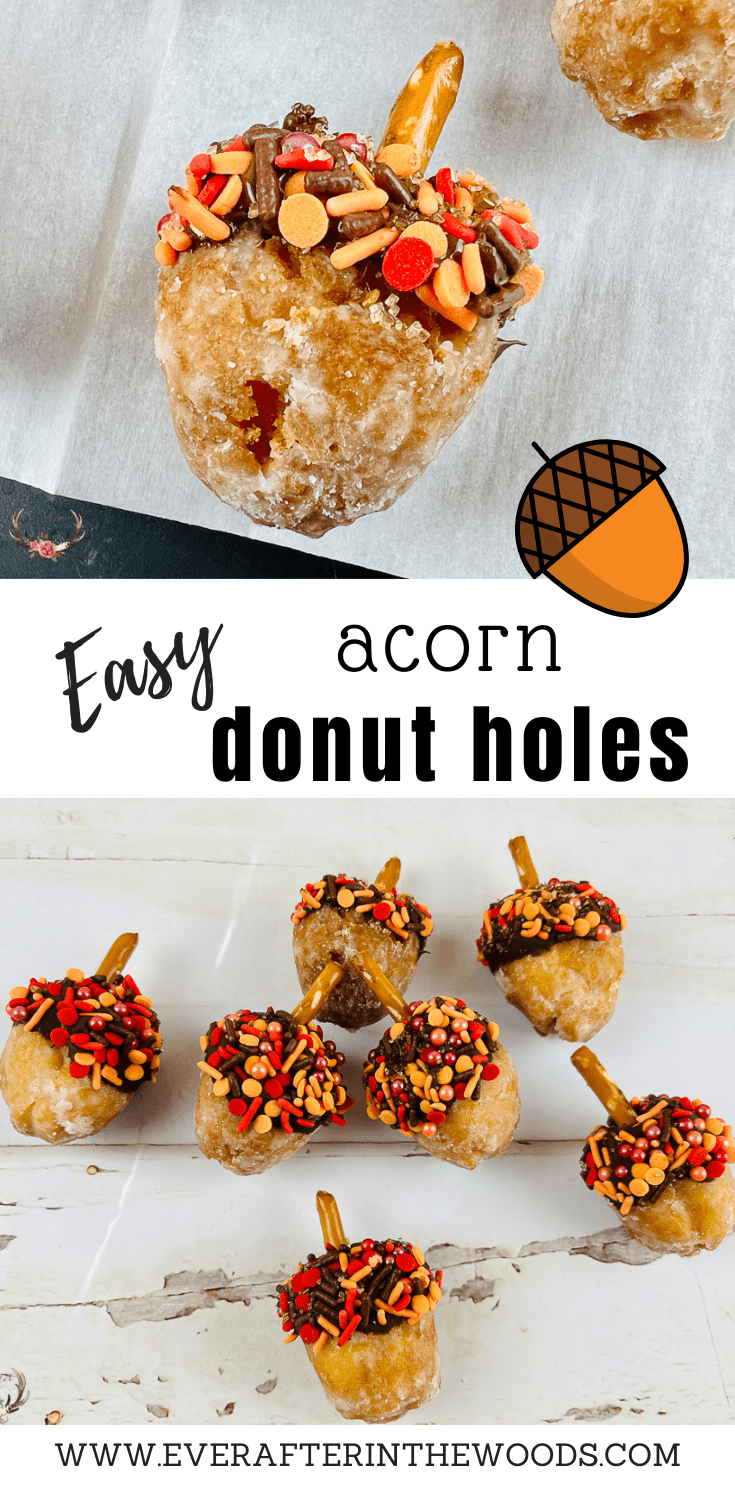 Acorn Donut Holes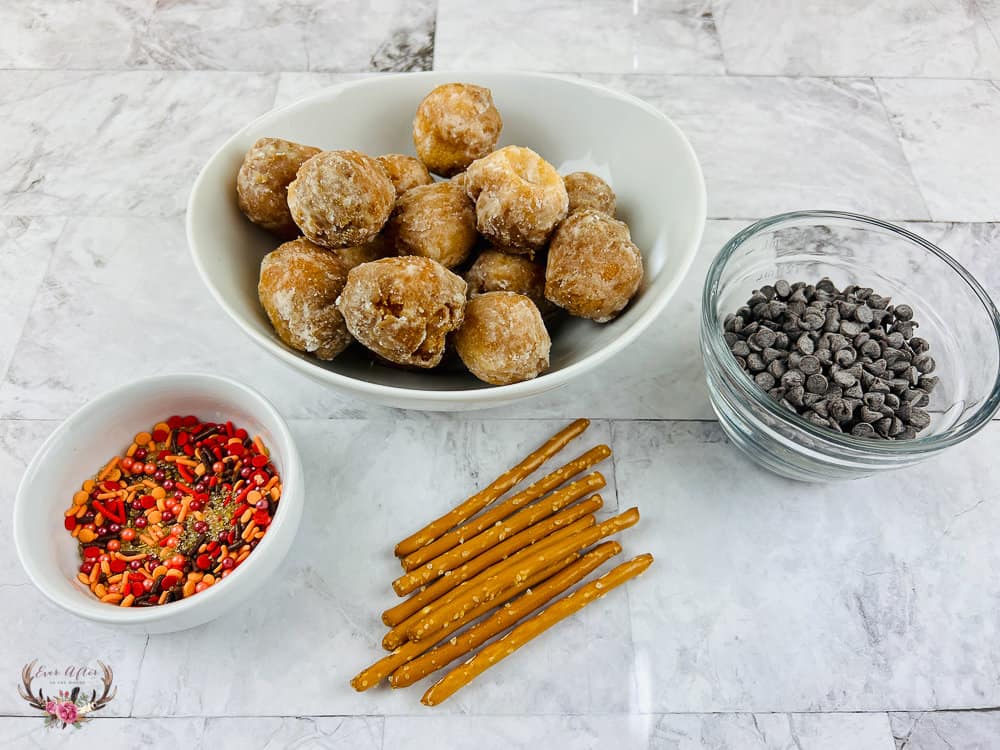 Ingredients:
1 dozen donut holes
1 – 1 ½ cups chocolate chips, melted
Assorted fall colored sprinkles mixed together
Pretzel sticks broken in half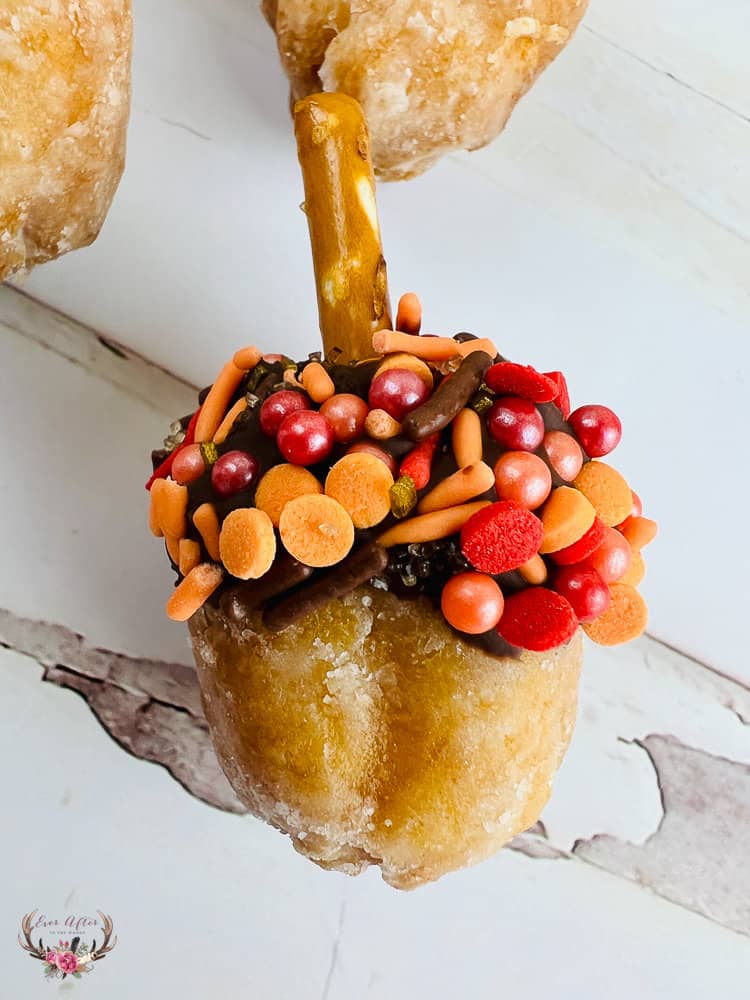 Preparation Instructions:
Place sprinkles in a shallow dish, set aside
Melt the chocolate chips in the microwave stirring until smooth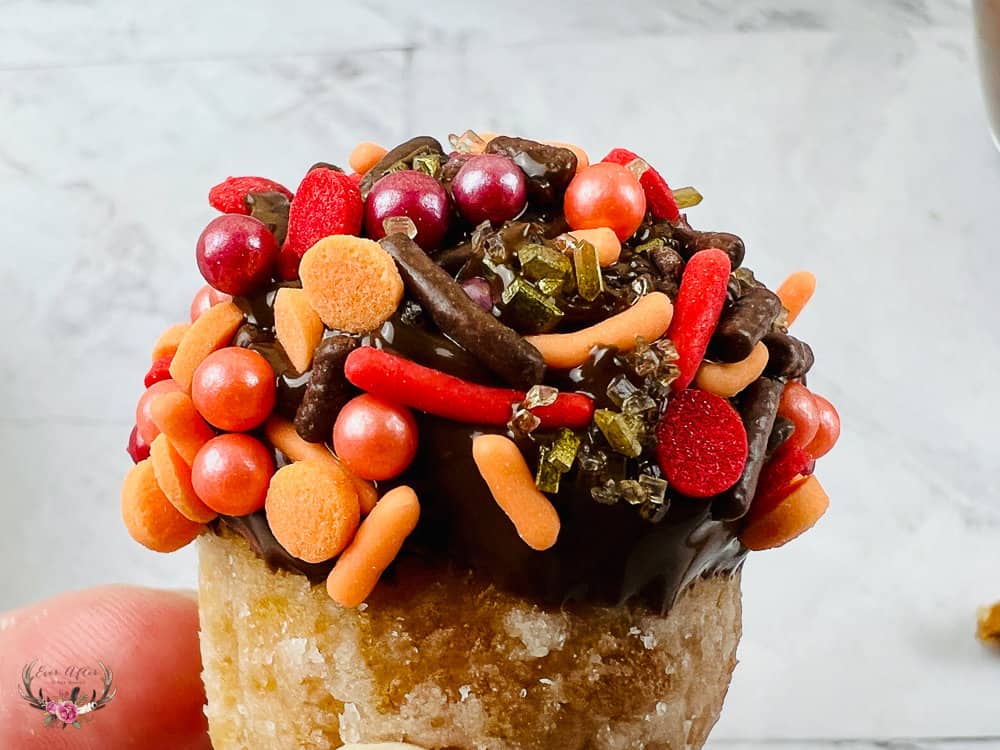 Dip the top ¼ of the donut hole into the chocolate
Roll the chocolate dipped portion of the donut in the sprinkles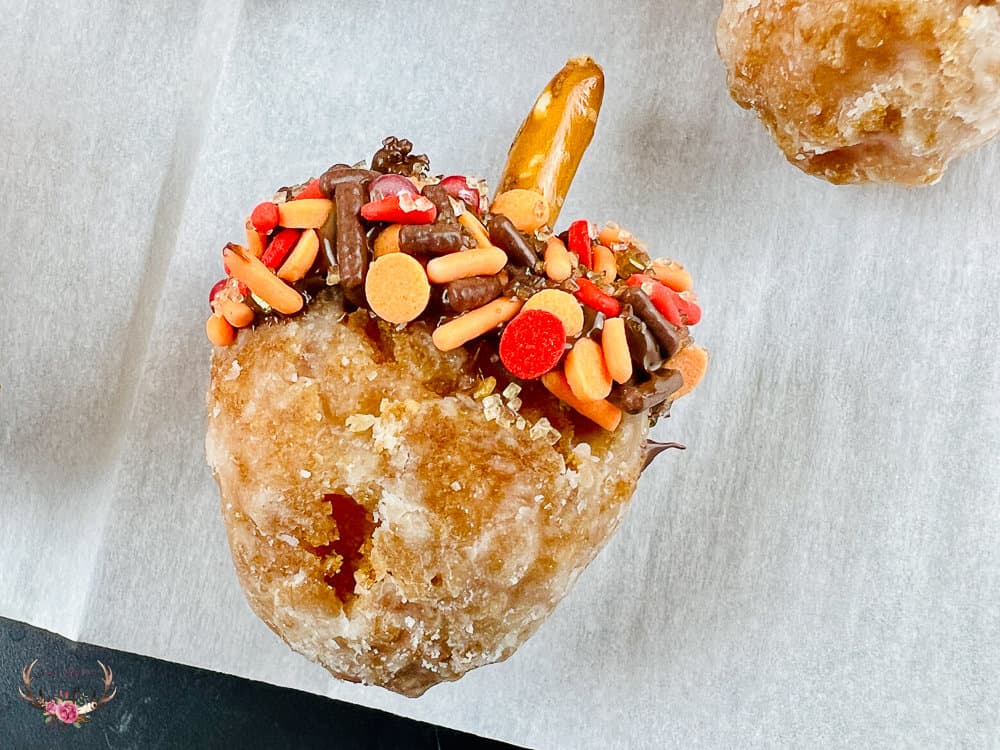 Gently place a ½ pretzel stick in the top as the stem and place the acorns on the prepared baking sheet
Allow the chocolate to set then serve & enjoy!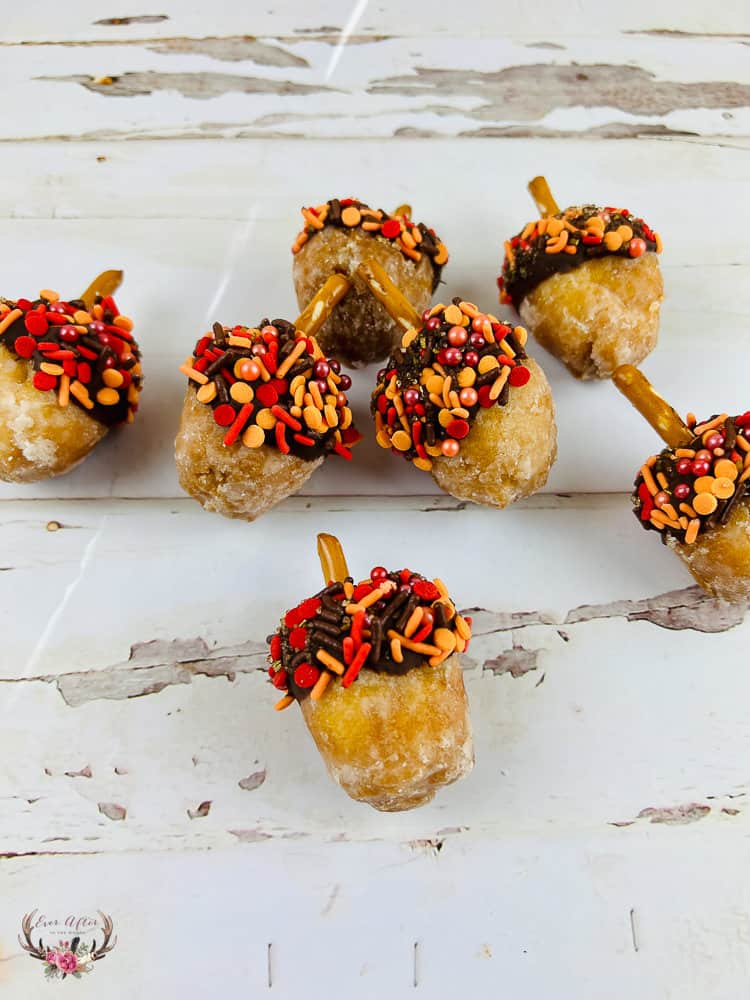 If you liked this pumpkin cookie recipe, have a look at our other fall recipes: