What screams the holidays more than these Christmas tree cupcakes? I think they look pretty good but the surprising part was HOW EASY it was to make them with only 3 ingredients.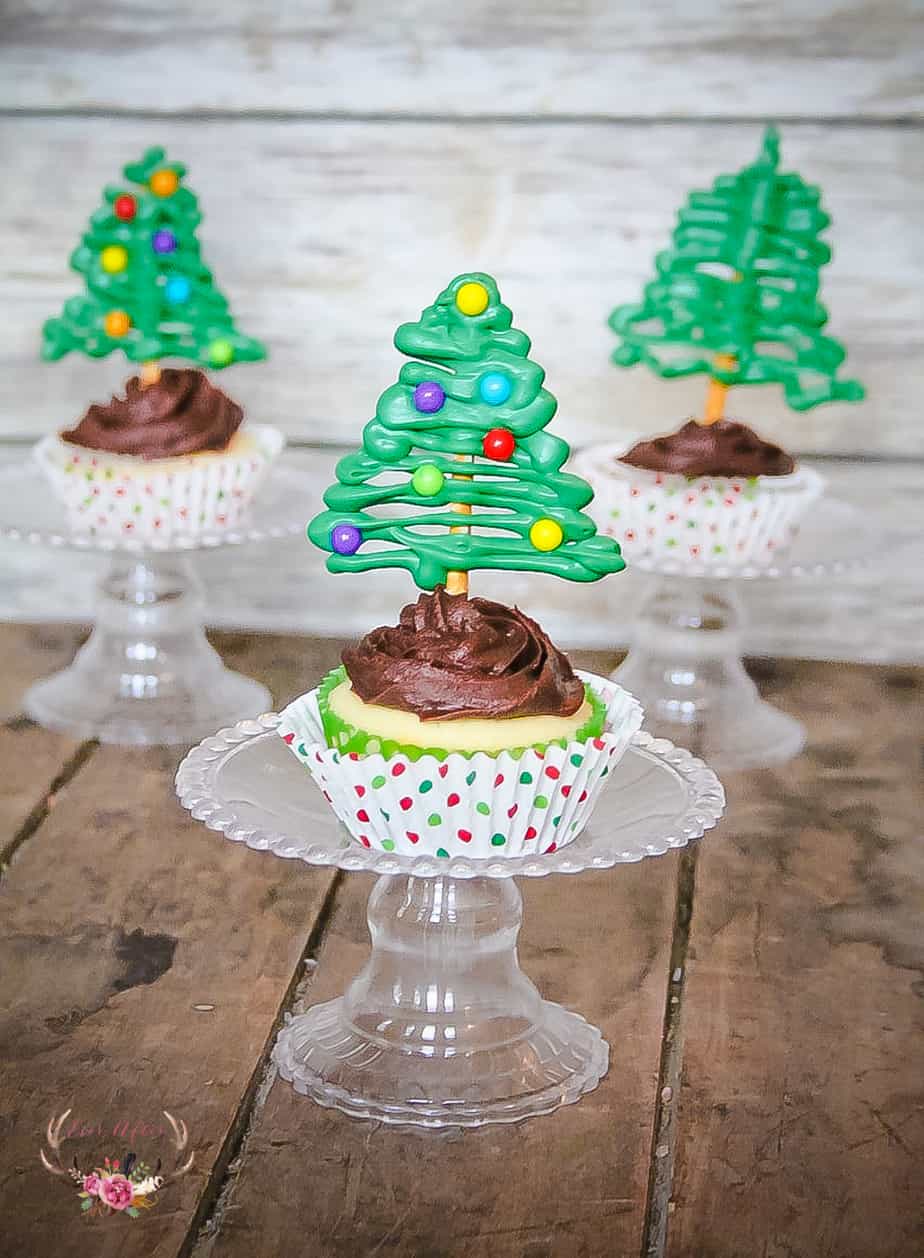 Christmas Tree Toppers
Holiday baking doesn't have to be hard- these EASY Christmas trees are the perfect cupcake topper!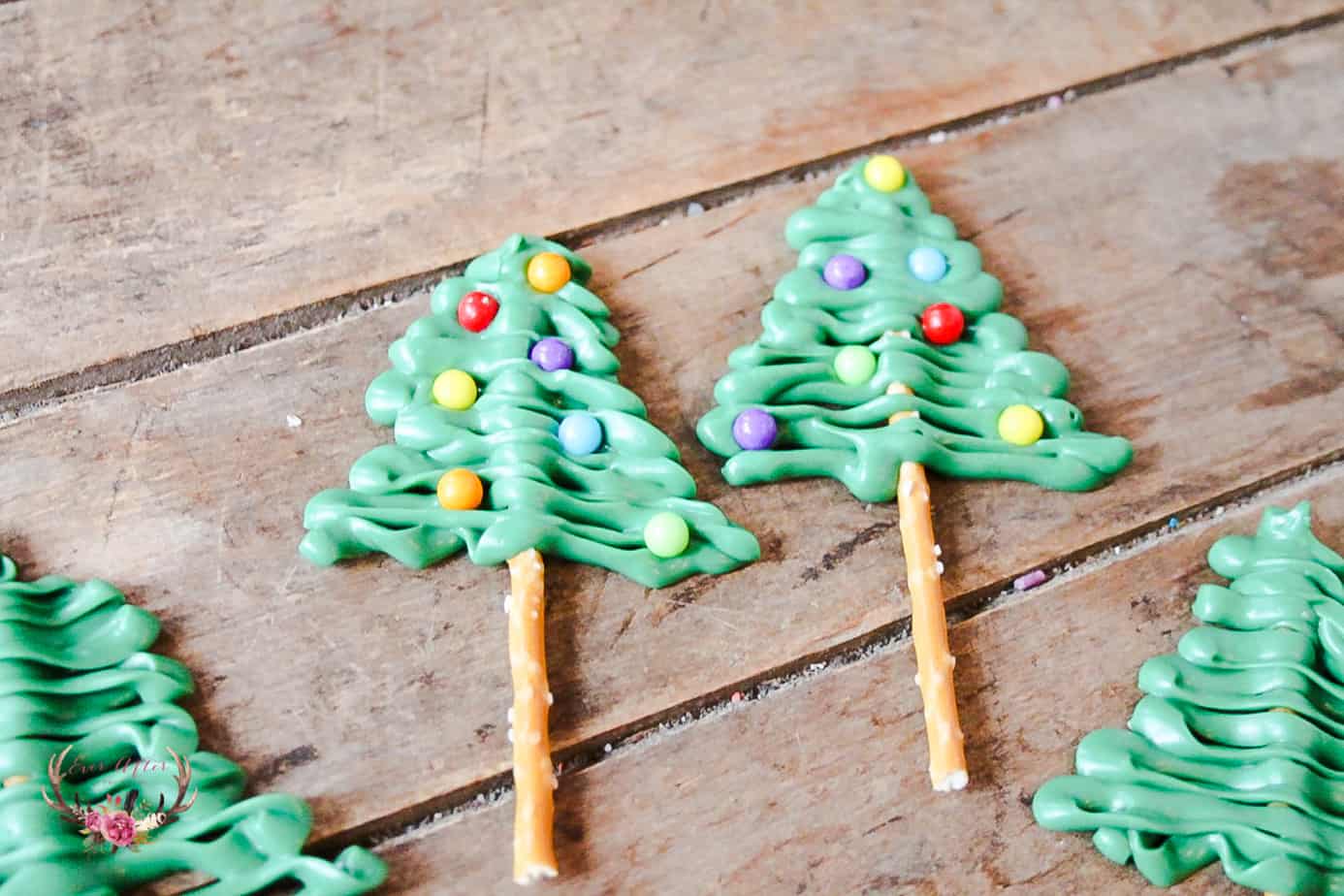 Christmas Tree Cupcakes
Simply melt green melting chocolate according to package directions.

Place in a zip top bag with a corner snipped off.

Place a pretzel stick on a silicon baking mat and create a tree shape over the top of the pretzel by going back and forth.

Add small candies for bulbs if desired.Let harden completely.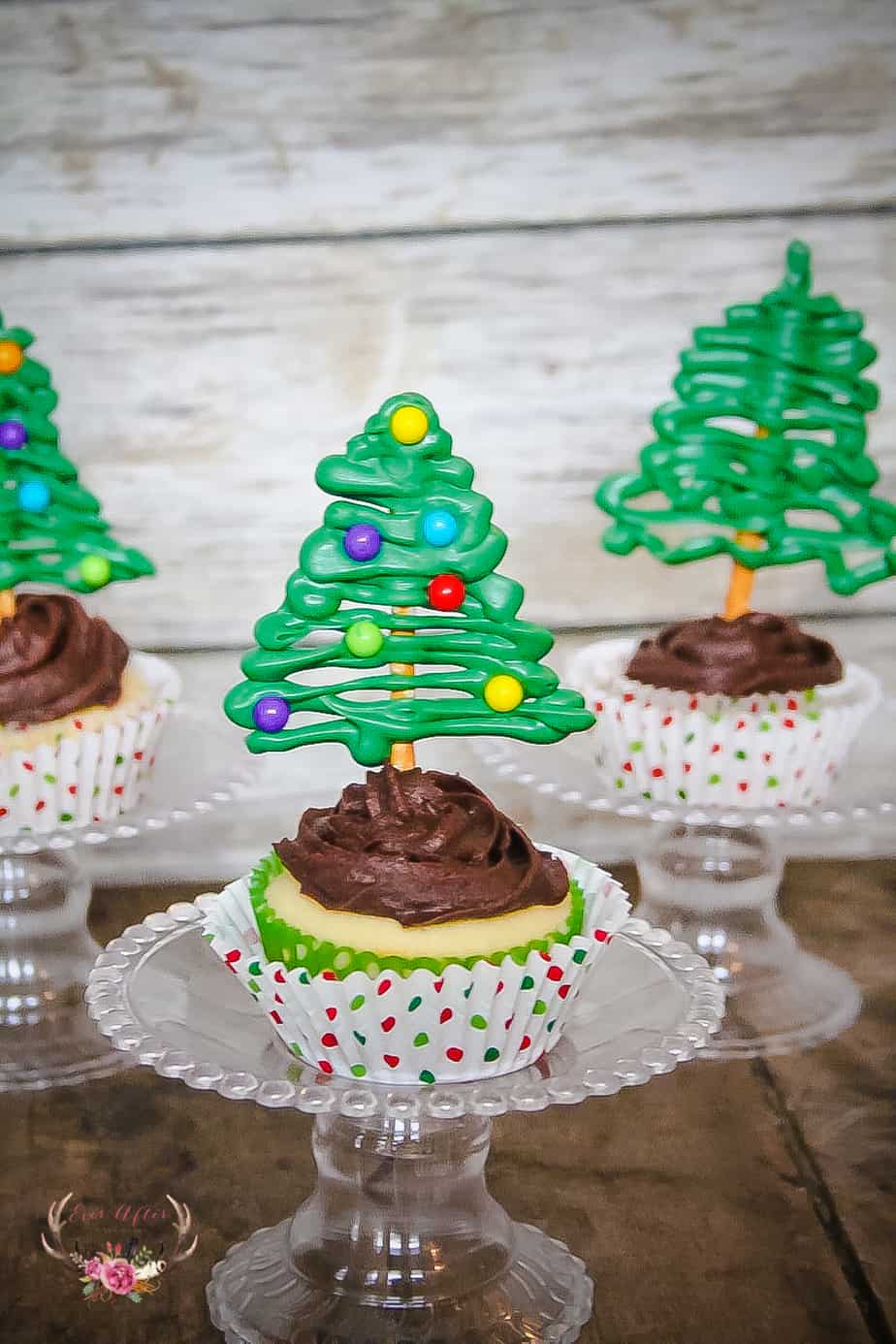 This easy Christmas Cupcake topper is just what you need to add a little whimsy and magic to your cupcakes. If you need a guide when going back and forth with the chocolate, you can print out a triangle shape and slip it under the silicon mat for a shape guide. But you can easily eye-ball the whole operation.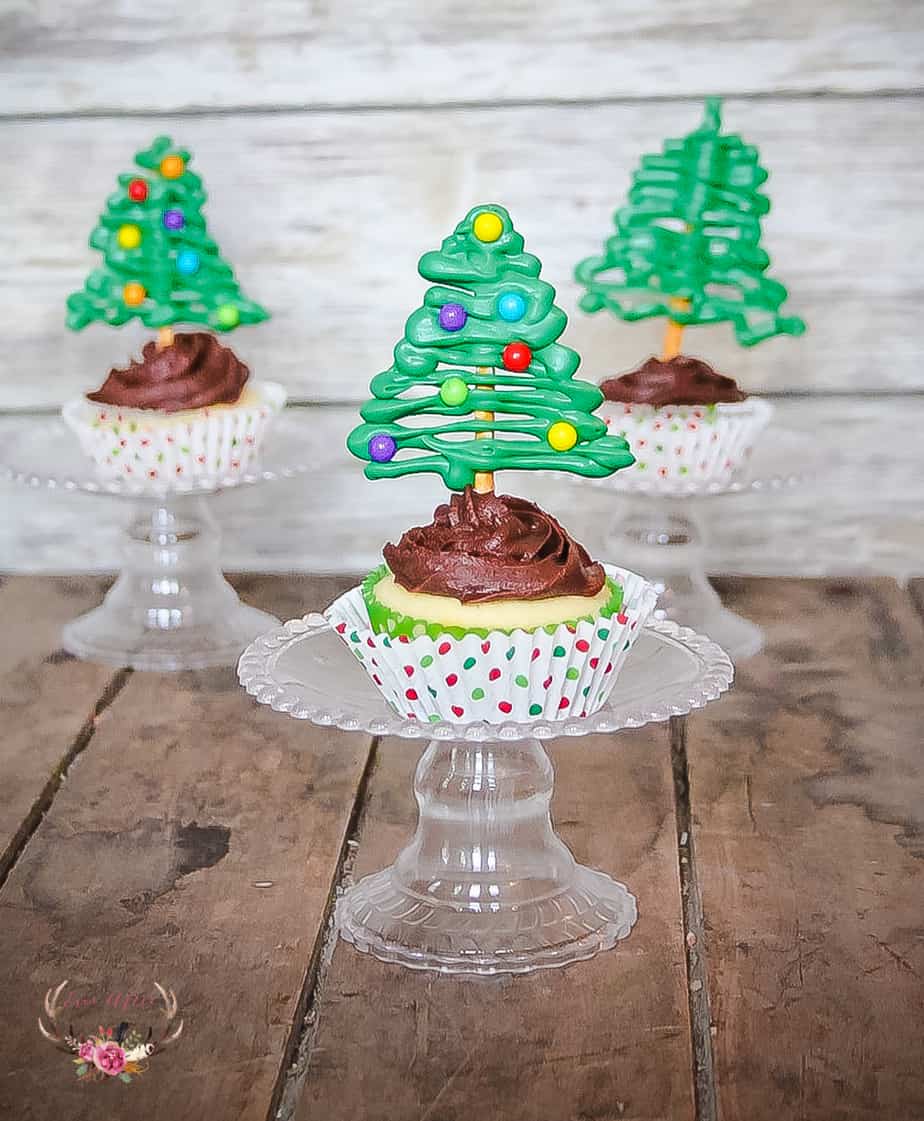 The key here is waiting until the chocolate hardens completely or else you will have a mess on your hands.
This is a fun activity to get your children to help you with. They can either decorate the trees with small round candies or let them pipe the chocolate back and forth – perfect for hand-eye coordination.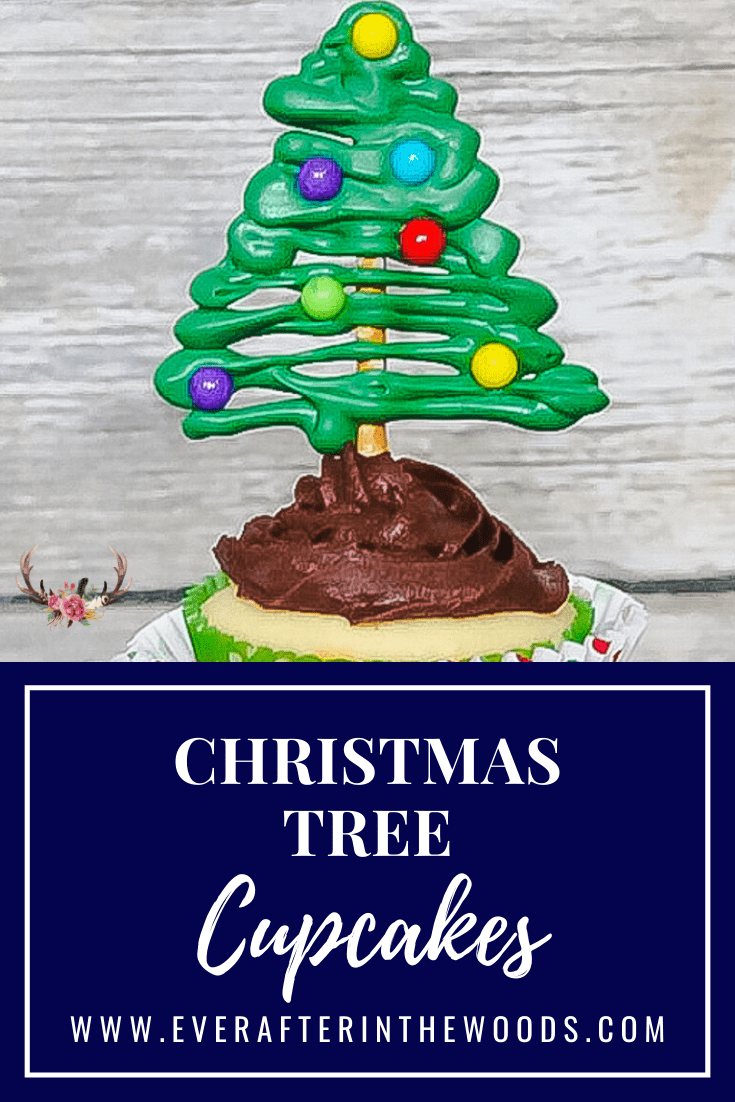 Materials Needed
Green Melting Wafers
Pretzel Sticks
Hard sprinkle candies for decoration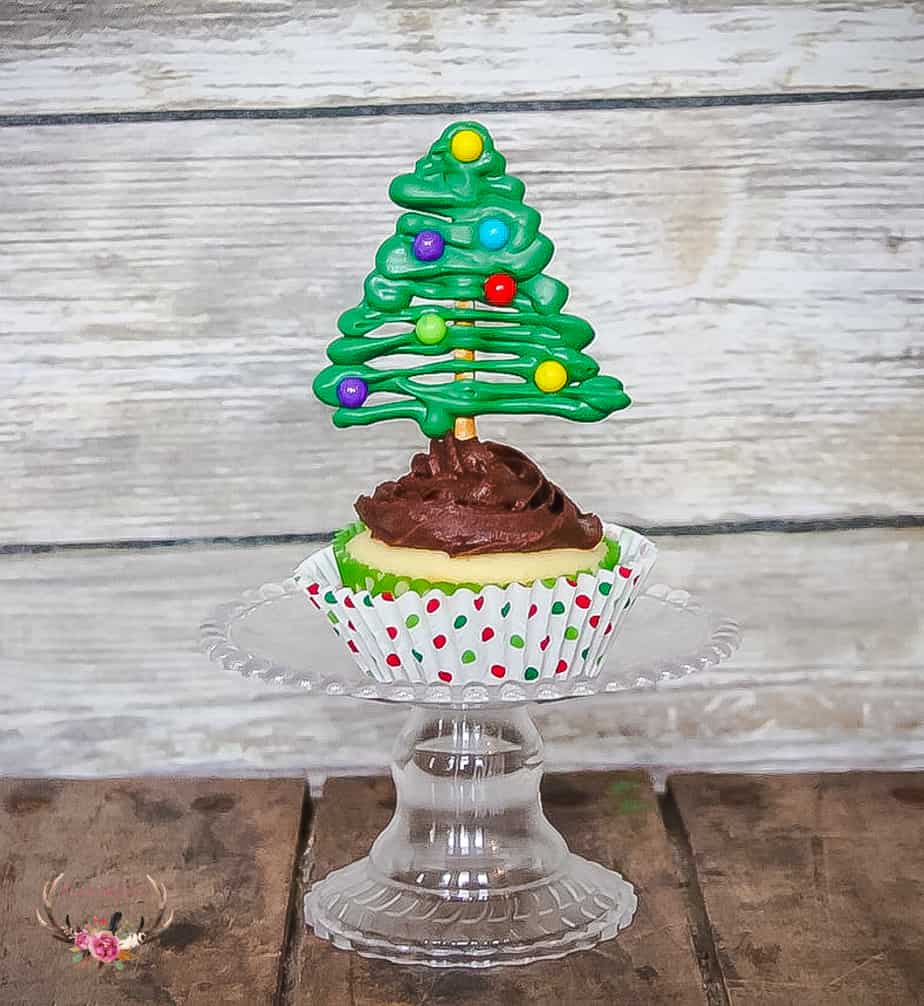 If you like this Christmas Tree Cupcake recipe, have a look at these other Christmas recipes too!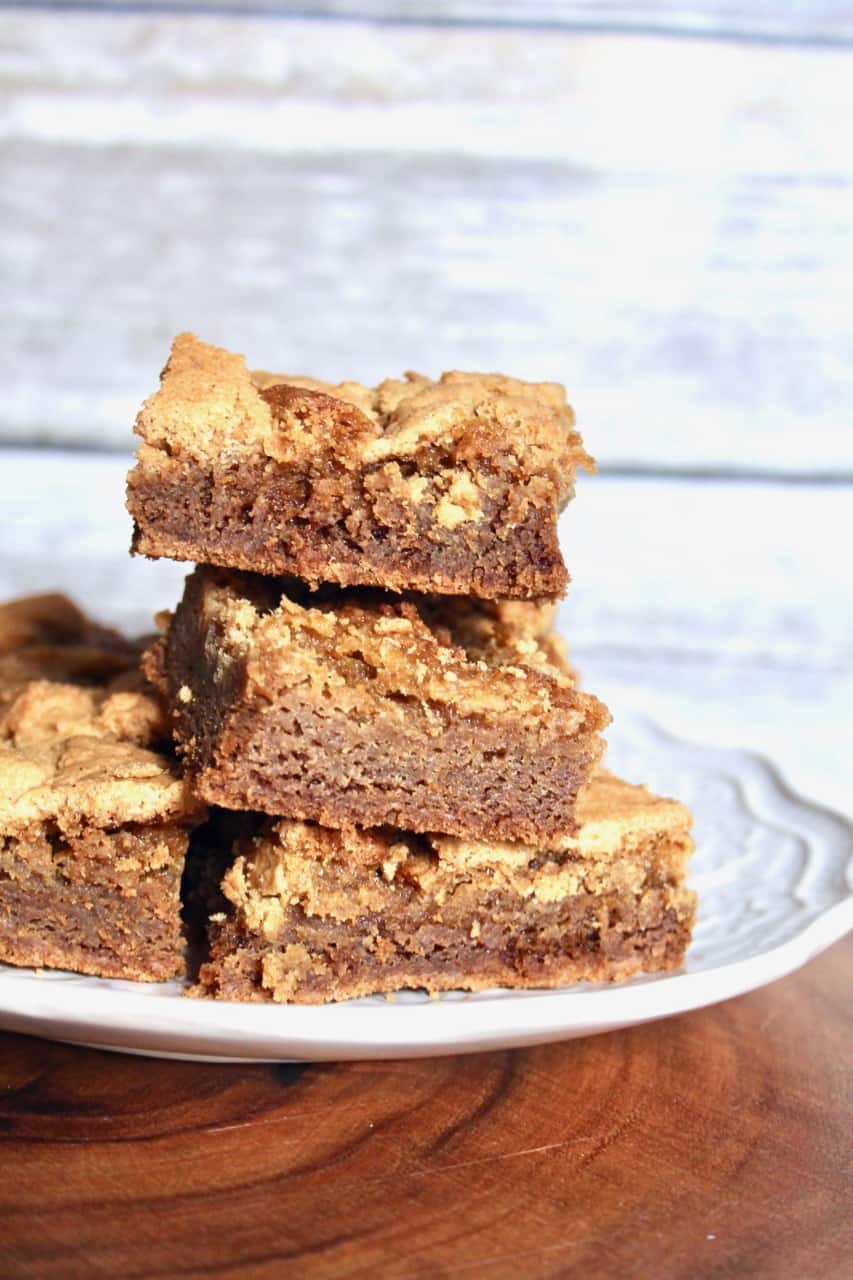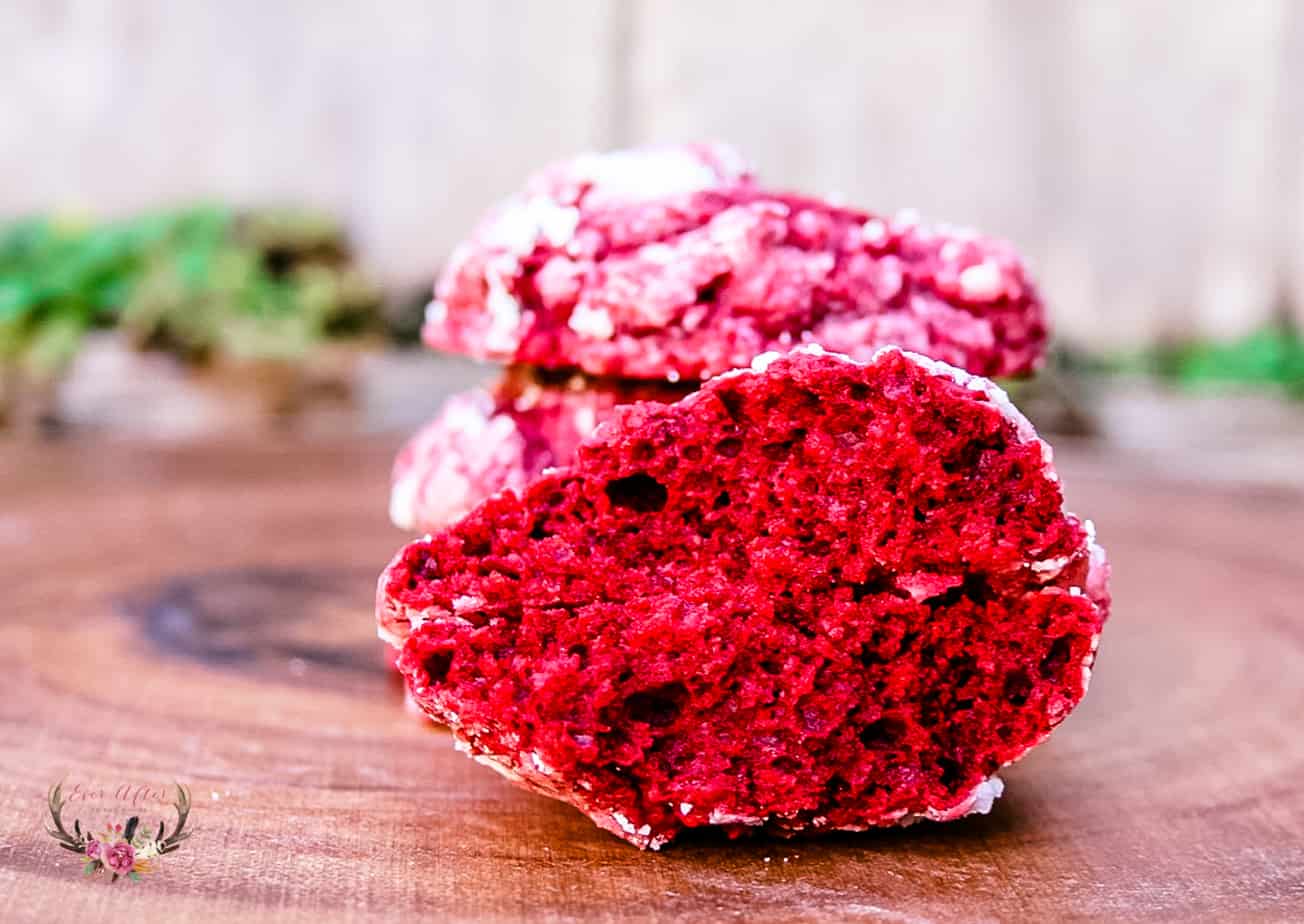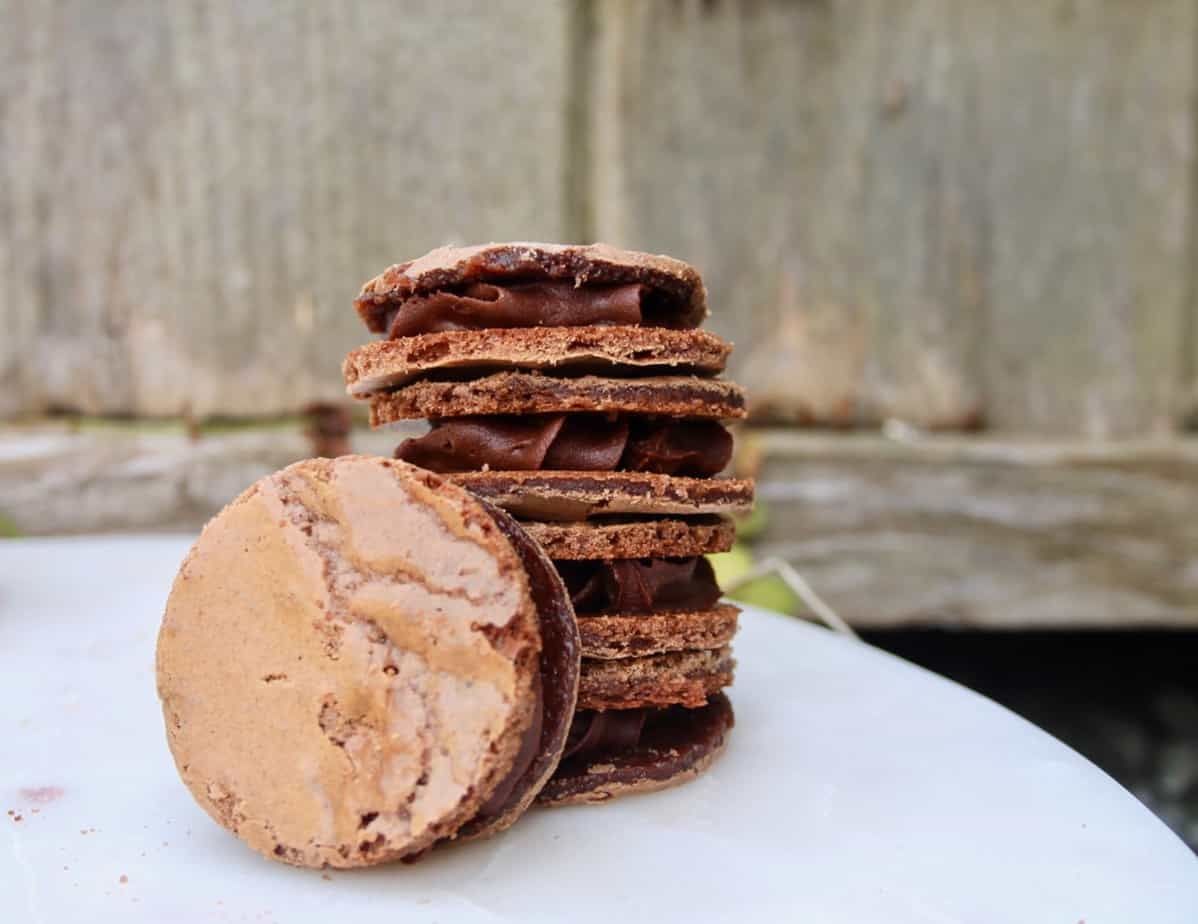 Hot Chocolate Sandwich Cookies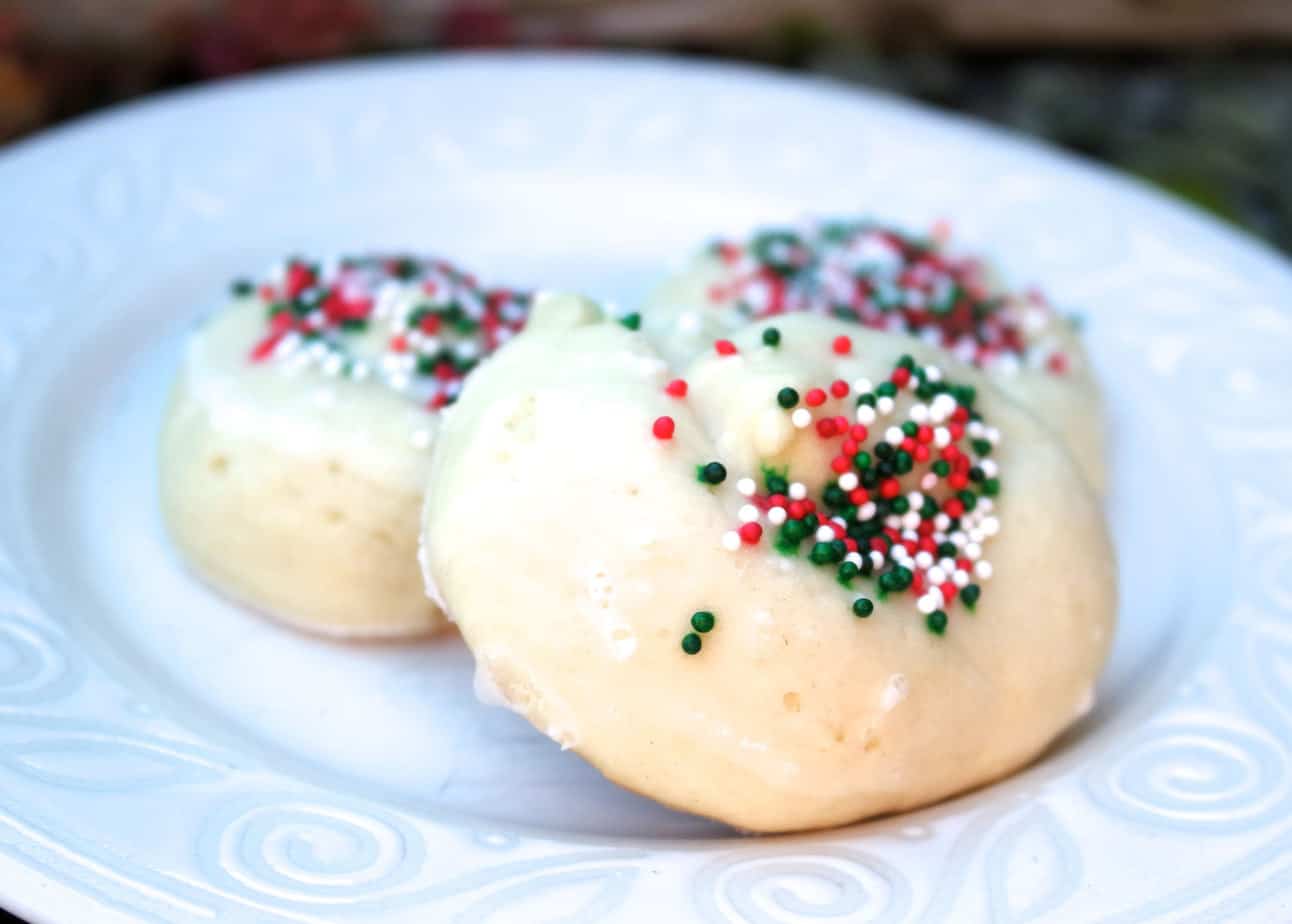 Happy Baking!