Now that the holidays have come and gone we can focus on the next holiday – Valentine's Day! We love to give cute, easy and delicious Valentine's Day gifts to each of our children's classmates and teachers to show them how much we care and appreciate them. This year we are giving homemade s'mores kits with NEW HERSHEY® Lava Cake KISSES chocolates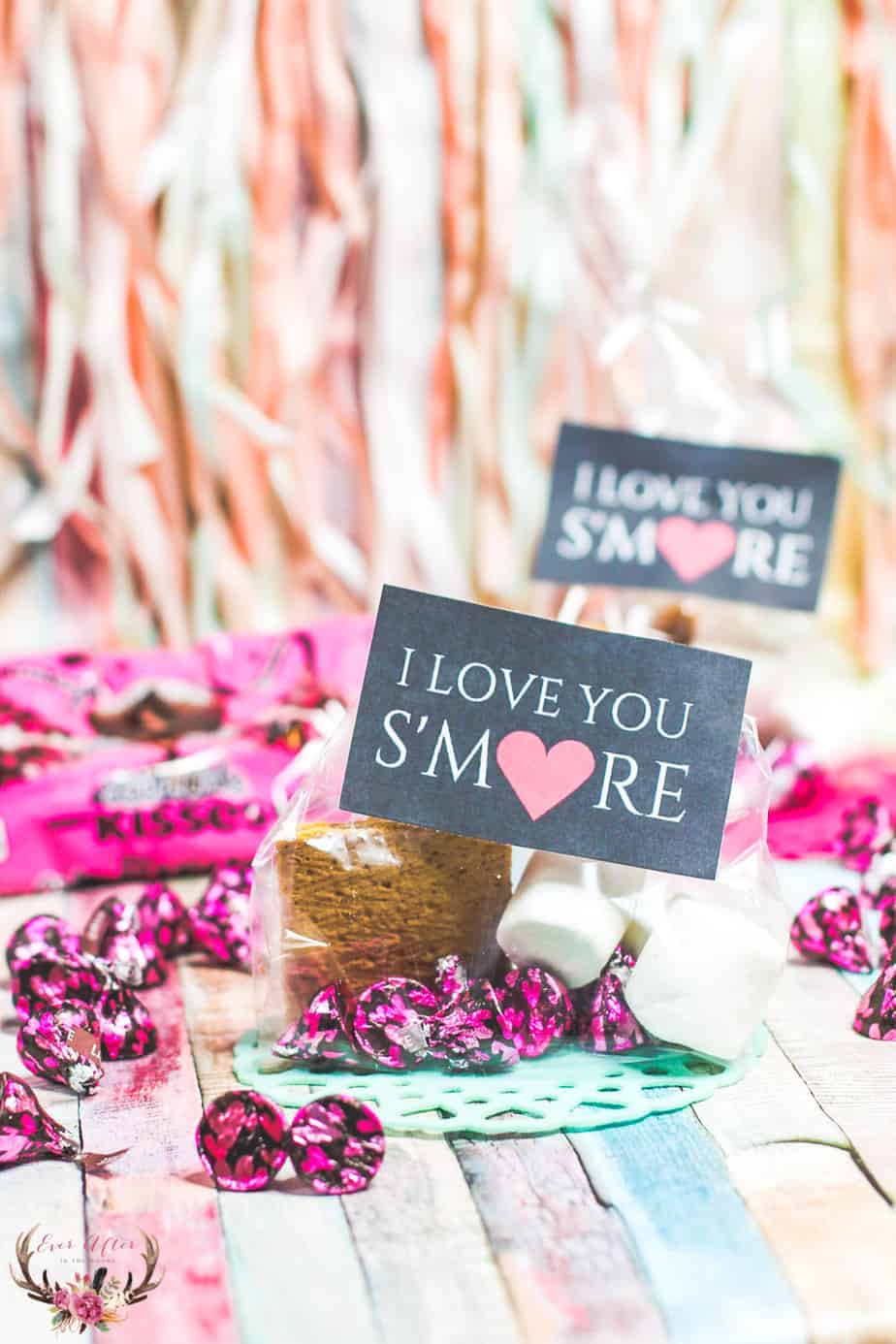 It is all about the experience.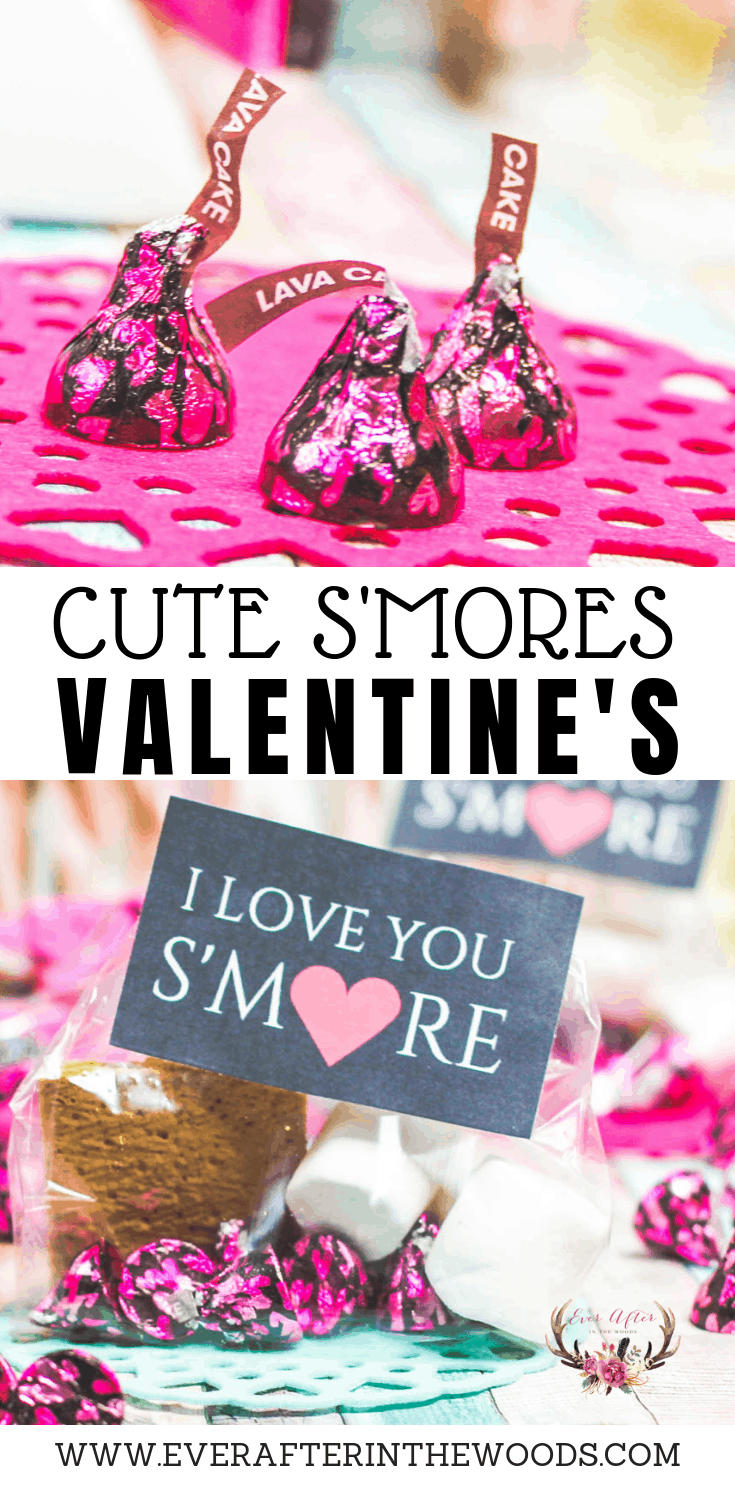 Creating fun Valentine's Day cards is an annual tradition in our family. We knew we wanted to incorporate NEW HERSHEY® Lava Cake KISSES chocolates from Walmart because they are made with real HERSHEY® rich, creamy chocolate.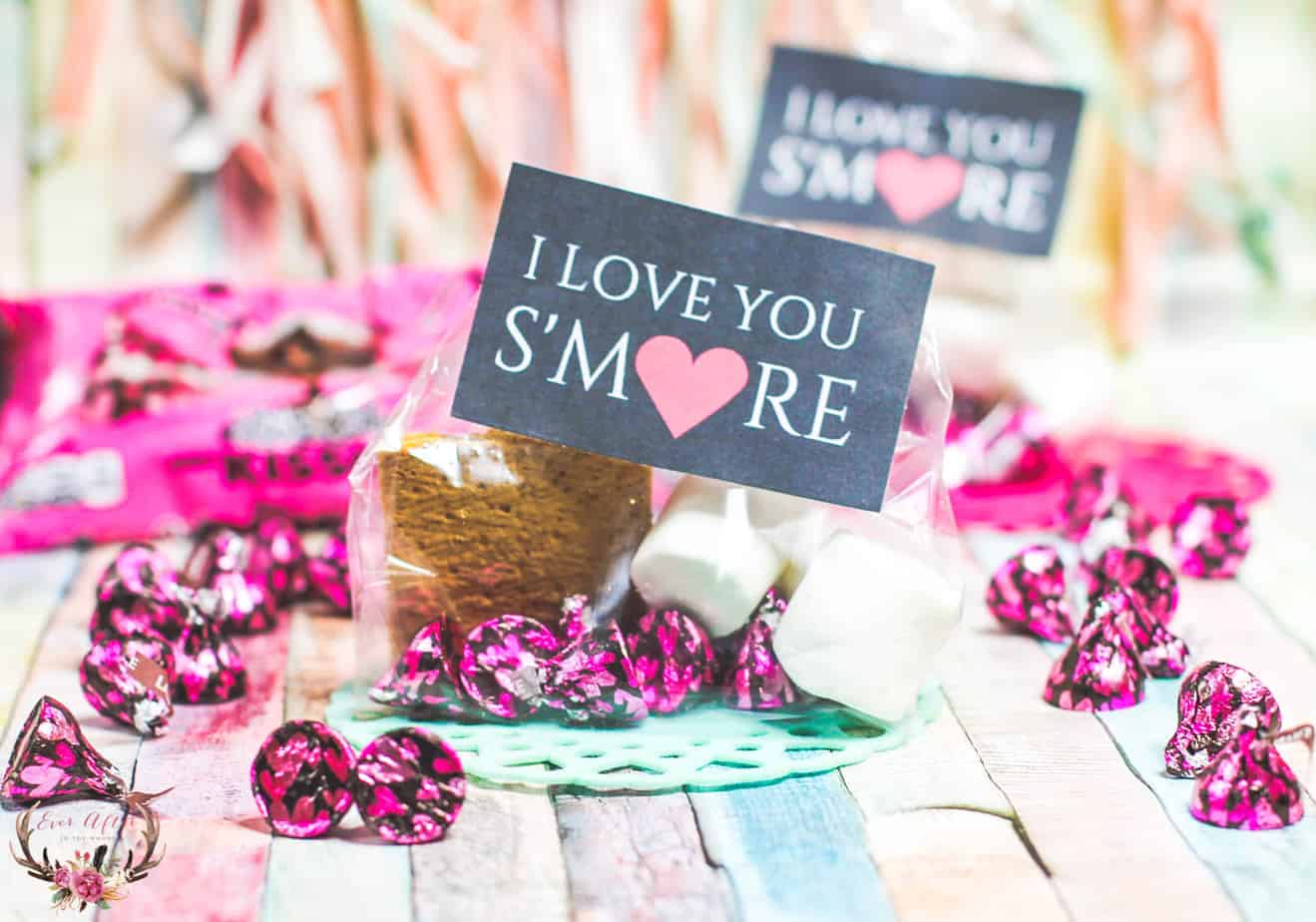 Delicious S'mores Valentine's Day Gifts
These easy to make s'mores kits are the perfect way to sweeten their Valentine's Day this year. Simply wrap marshmallows, graham crackers and HERSHEY® Lava Cake KISSES chocolates in a clear cellophane bag and top with these Valentine's Day printable – "I love you s'more."
Download the gift tags here.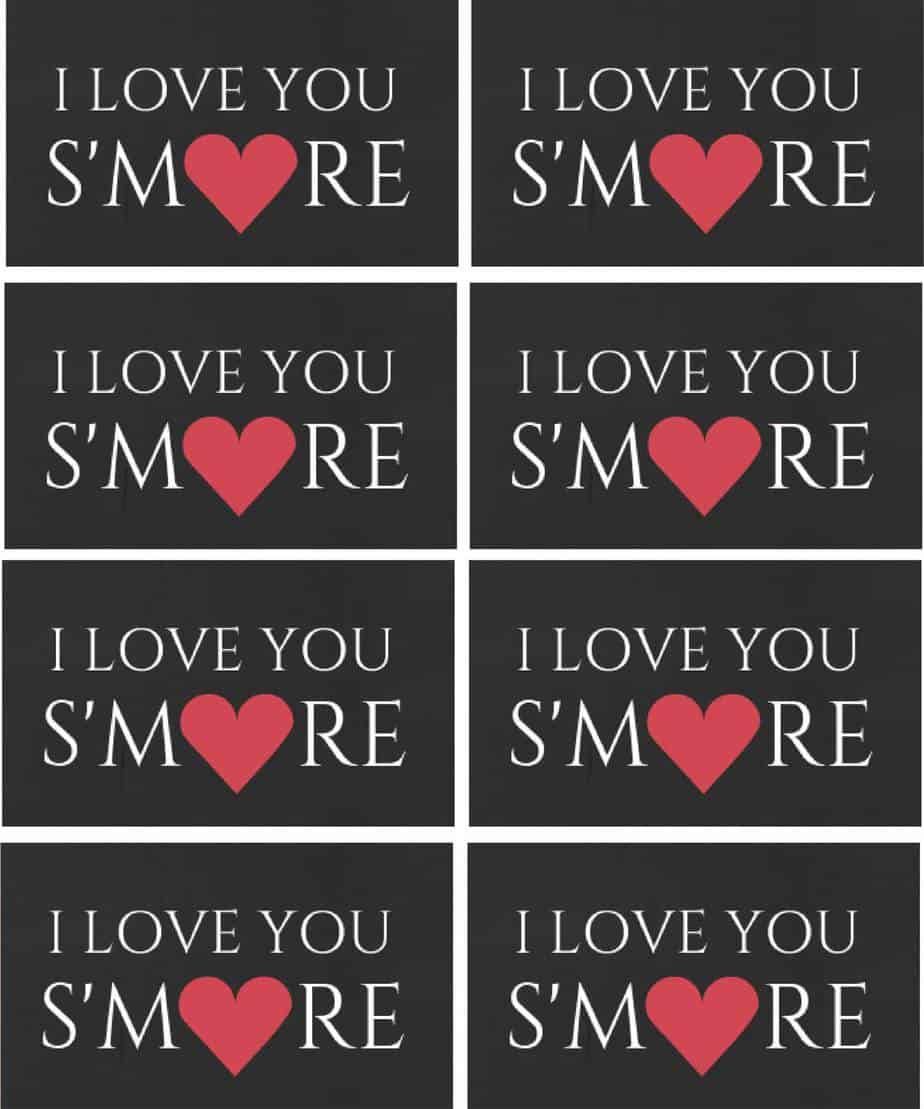 We enjoy all varieties of HERSHEY® KISSES chocolates but these HERSHEY® Lava Cake KISSES chocolates are exceptional. They are beautifully packaged with attention to detail and the soft chocolate middle is decadent. A delicious chocolate experience in an iconic little package.
My children love to give their friends homemade Valentine's Day cards and gifts each year. It is a great way for them to show their friends how much they care. It is something that I look forward to doing with them each year. We love to eat s'mores during the summertime and thought it might be fun to bring that experience to their friends this Valentine's Day.
Pick up everything that you need at Walmart, the one-stop shop for all things Valentine's Day to make gift-giving this Valentine's Day a memorable one.