Hello Dolly Parton! Not only do I love Dolly as a person but she has been making some waves wit her Dolly Parton Fruit Cocktail Cobbler recipe lately.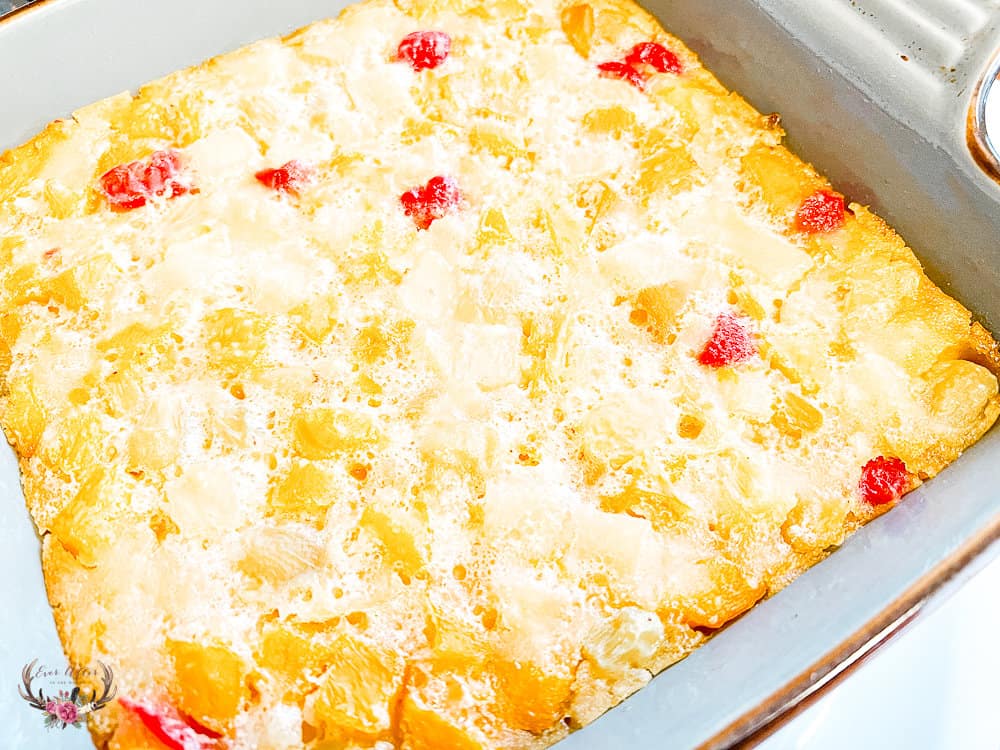 This tasty treat is a nod to Cuppa Cuppa Cuppa from Steel Magnolias and her character Truvy!
The recipe was adapted from Dolly Parton's cookbook and boy is it good- the kids will love it! I used to LOVE fruit cocktail when I was younger and this dessert is definitely a keeper and boy so easy!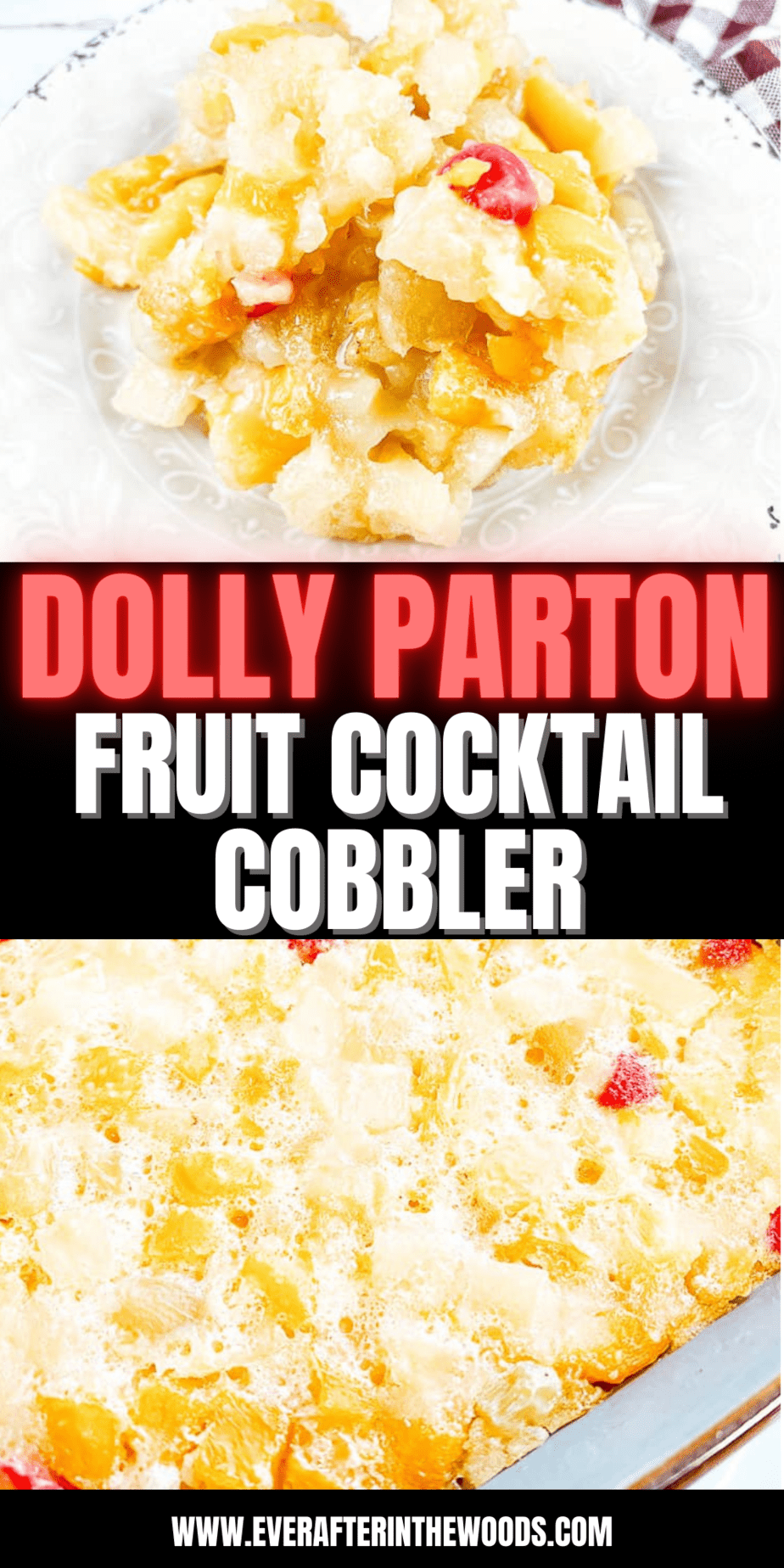 Dolly Parton Fruit Cocktail Cobbler
Ingredients:
1 cup flour
1 cup sugar
1 cup fruit cocktail with juice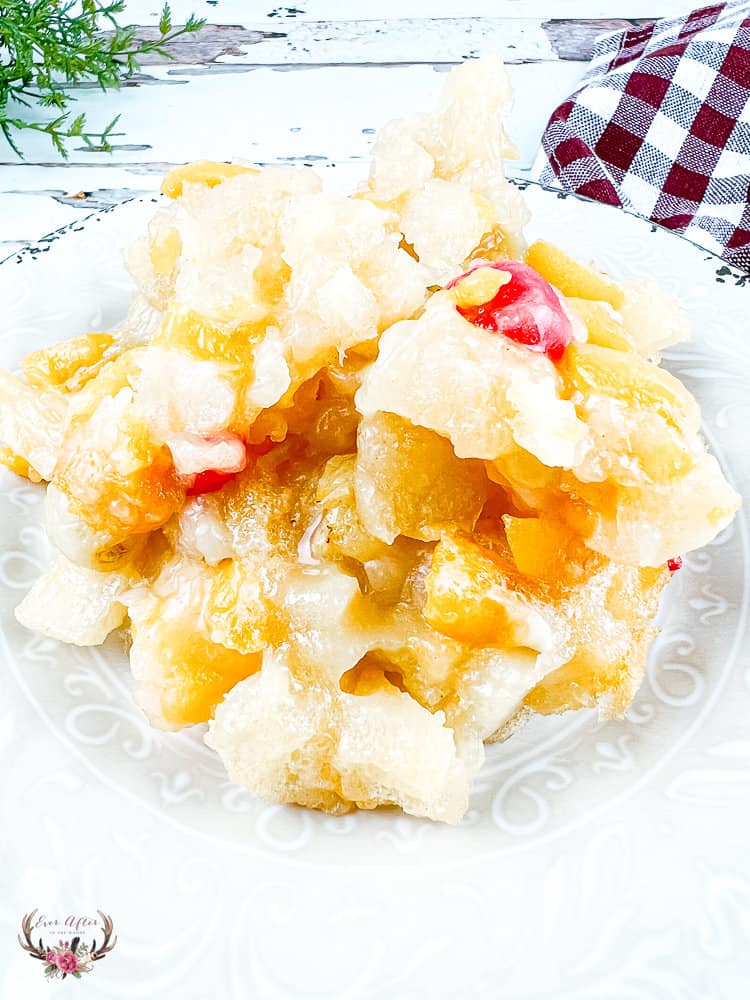 Preparation Instructions:
Preheat oven to 350 degrees and spray an 8×8 baking dish with nonstick spray
In a large bowl mix all ingredients together until well combined
Pour into prepared dish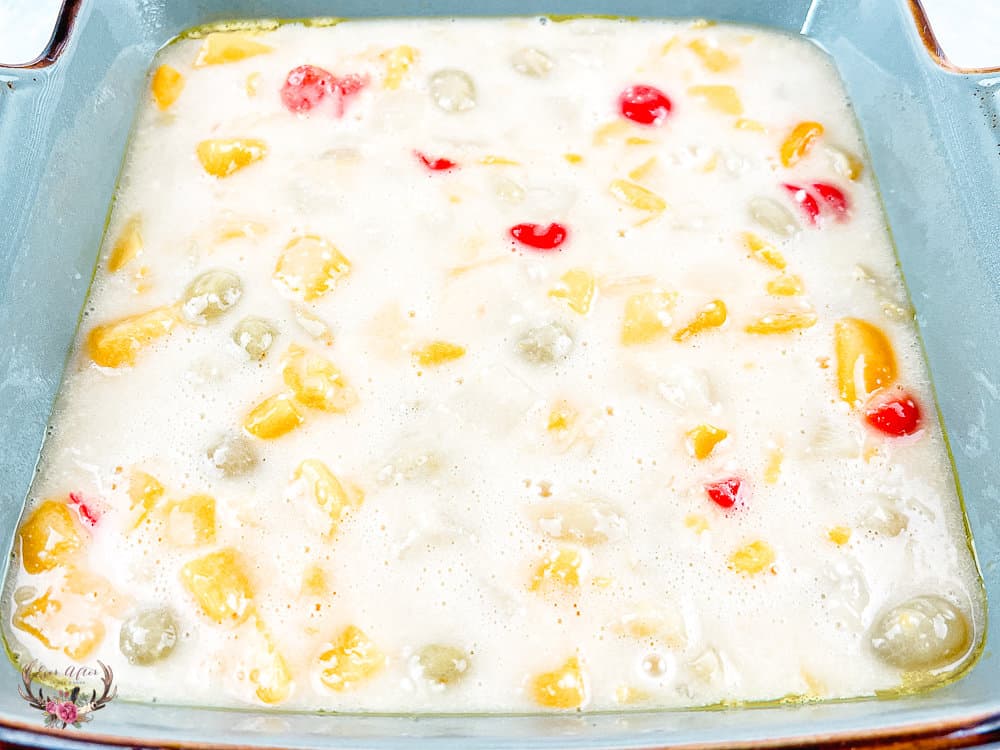 Bake for 45 minutes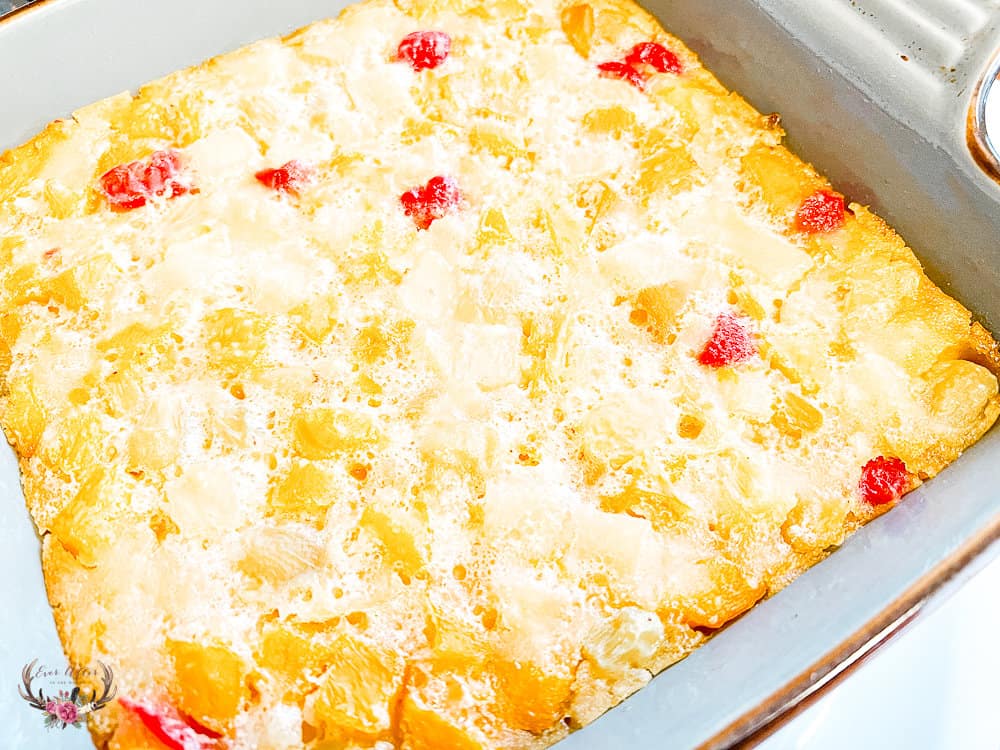 Serve with additional fruit cocktail, ice cream, or whipped cream if desired and enjoy!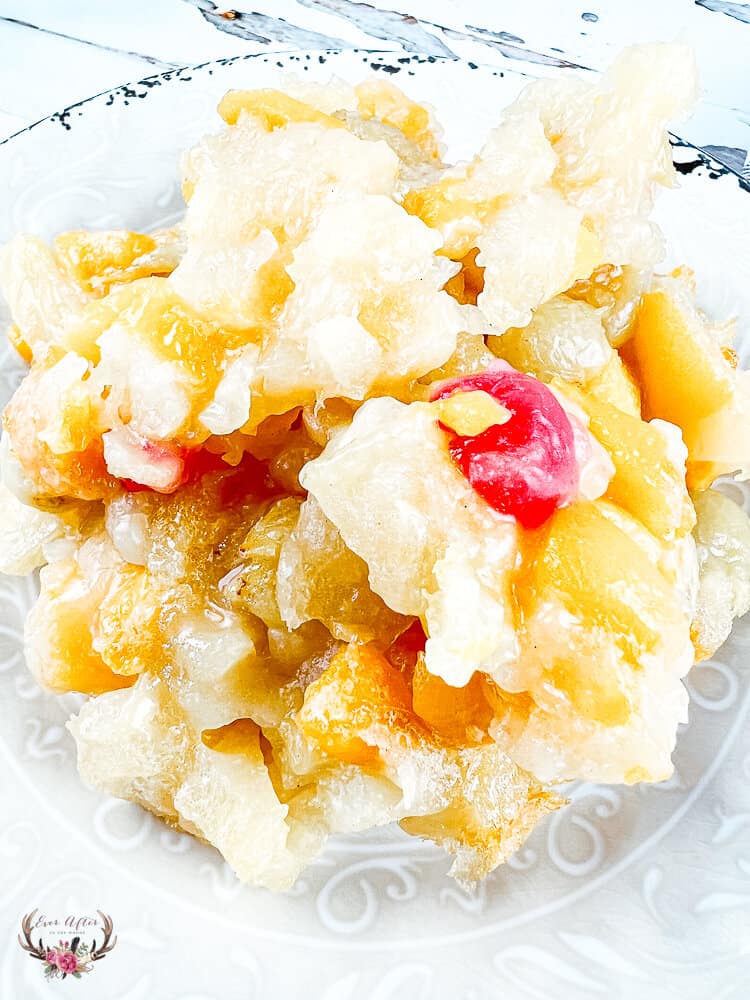 Dolly Parton Fruit Cocktail Cobbler
Dolly Parton's Famous Fruit Cocktail Cobbler
Ingredients
1 cup flour
1 cup sugar
1 cup fruit cocktail with juice
Instructions
Preheat oven to 350 degrees and spray an 8x8 baking dish with nonstick spray
In a large bowl mix all ingredients together until well combined
Pour into prepared dish
Bake for 45 minutes