This post may contain affiliate links. Thank you for your support.
Succulents and cacti are still trending right now and what could be any cuter than an edible cactus in cake form. These amazing fondant cactus cupcakes can be the centerpiece of a birthday or shower.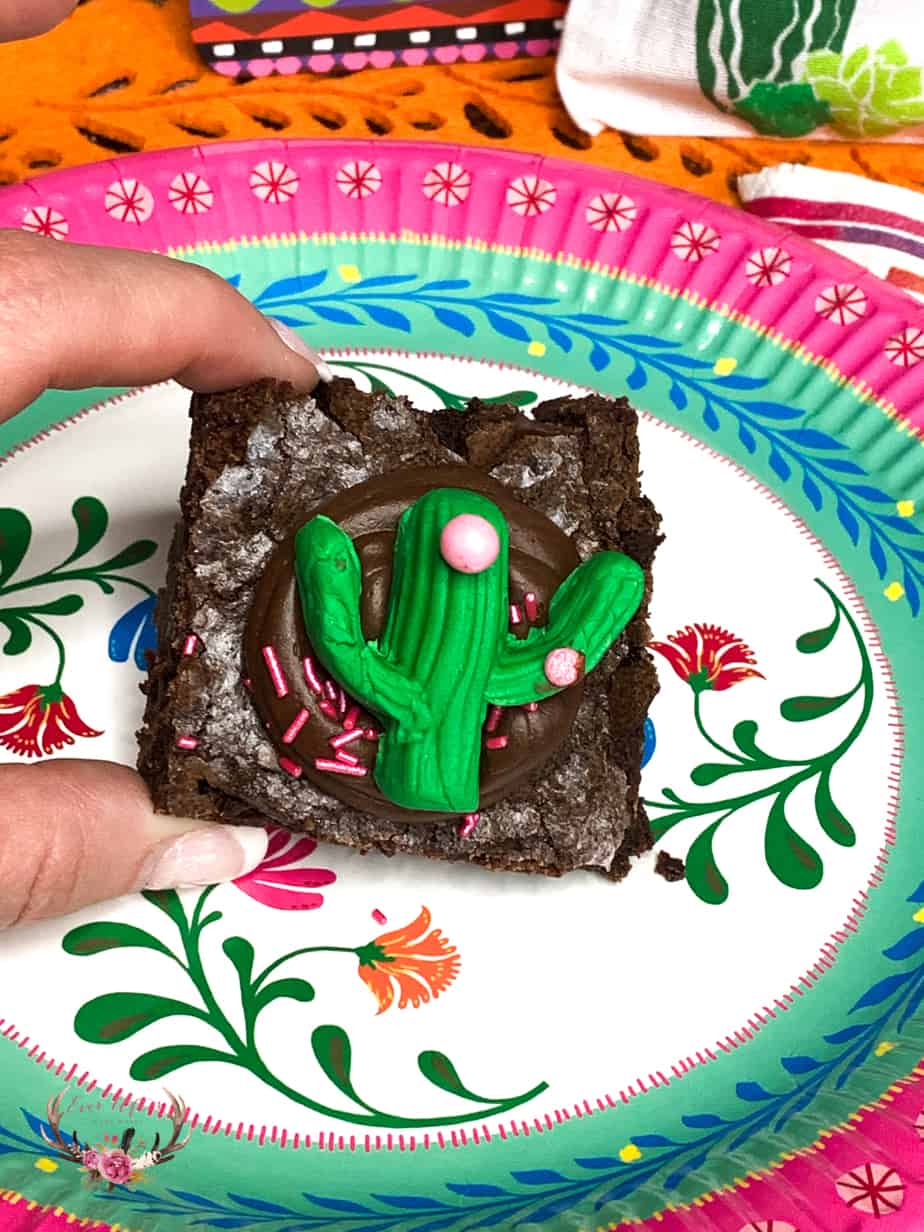 Cactus Cupcake Toppers
These cactus cupcakes set the party tone for Cinco de Mayo, Fiesta, or desert themed parties. We placed our green edible cactus on top of chocolate icing on a brownie. Add a bit of pink sprinkles and you are all set!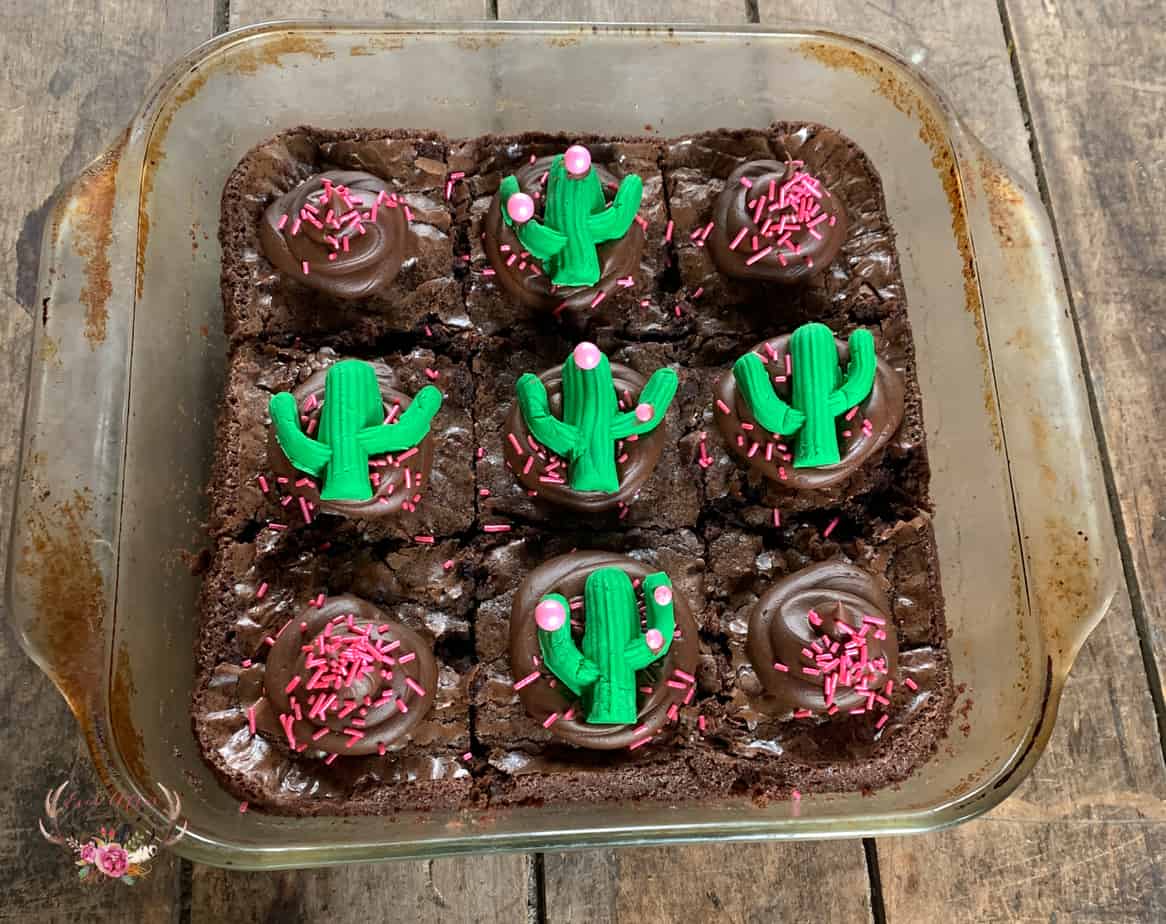 Edible Cactus
Ingredients
1 small pkg green fondant
1 cactus mold
Pink large sprinkles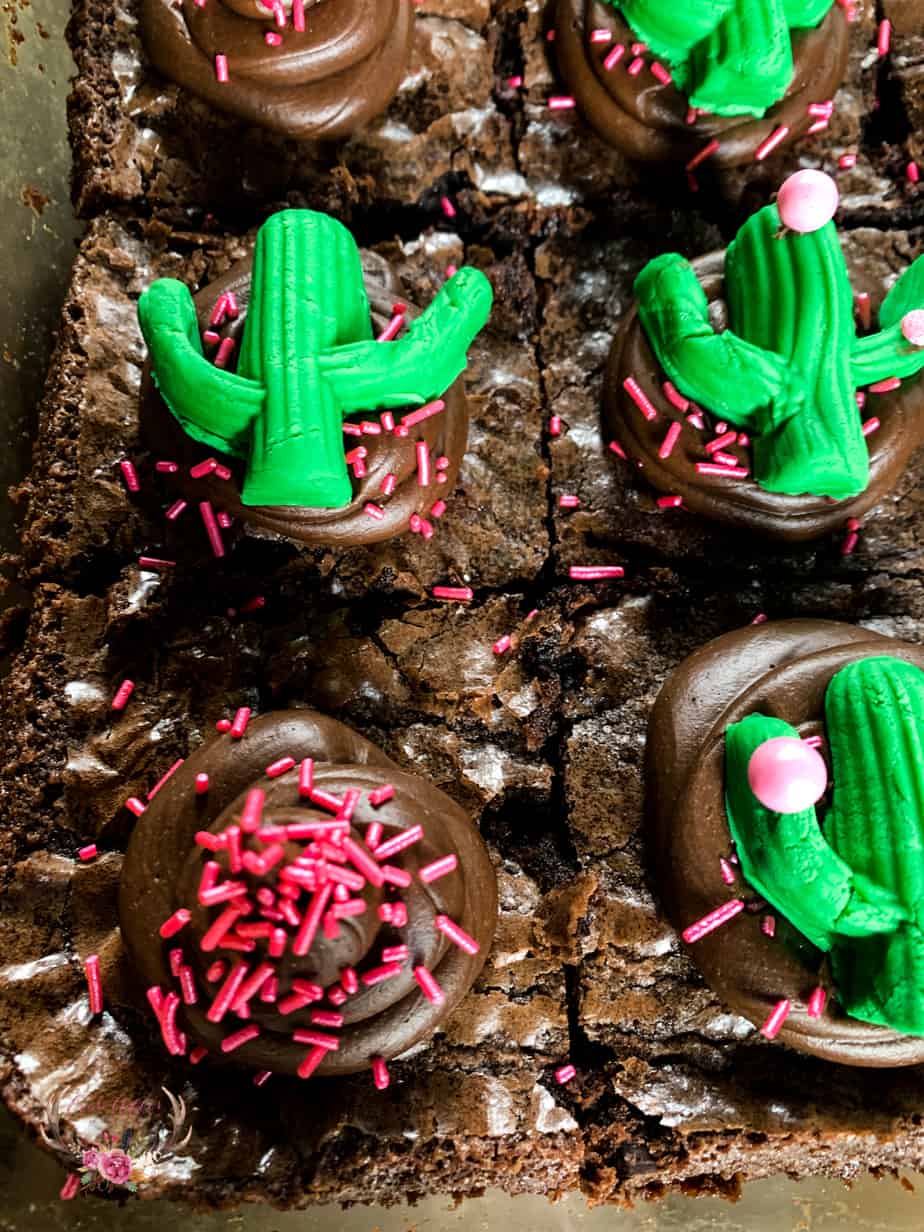 Directions
Work a small bit of fondant in your hands to make pliable.
Push the fondant into the cactus mold.
Let dry and then take out of the mold.
Add the sprinkles with a small bit of frosting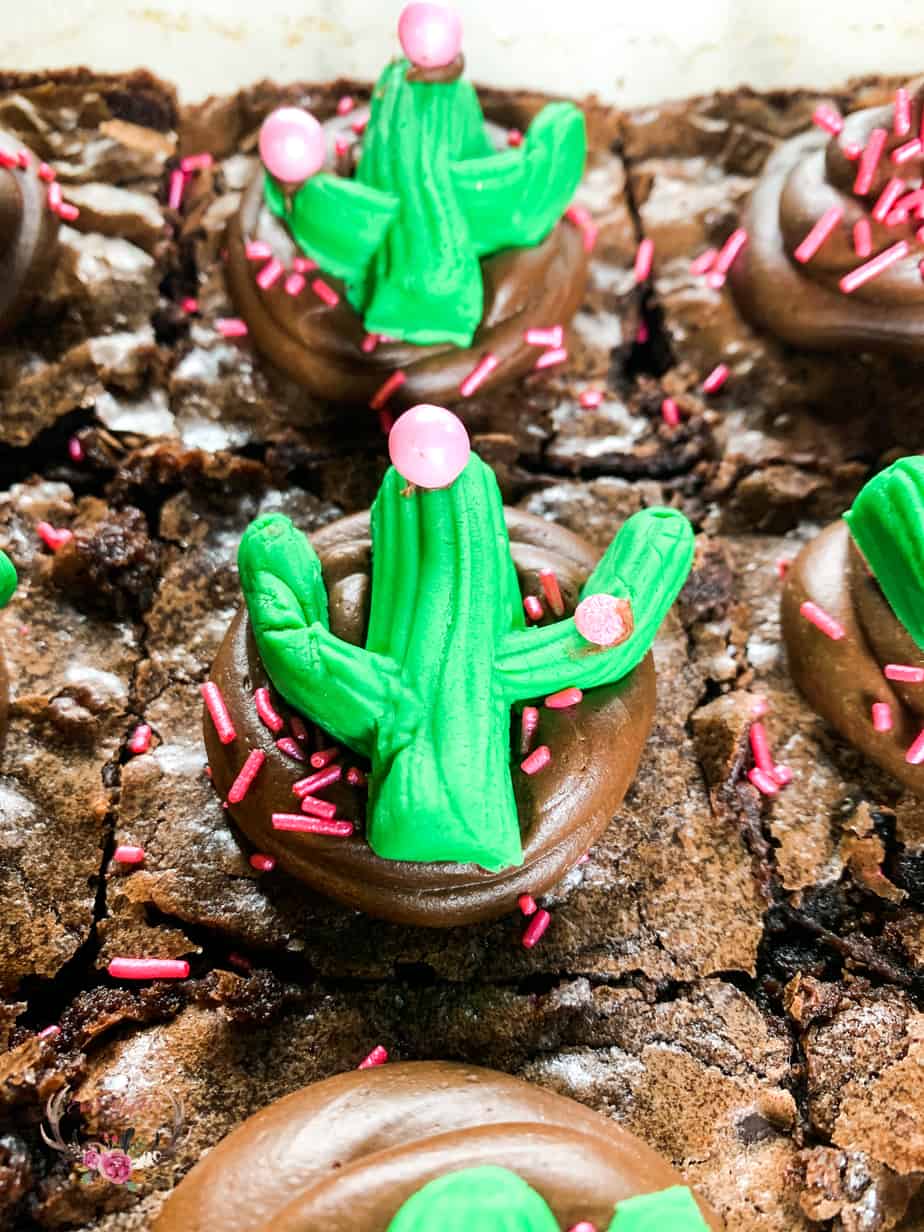 Add the cacti to cupcakes, brownies and more for the perfect addition to any party dessert table. Simply add a few other special touches for an adorable party display.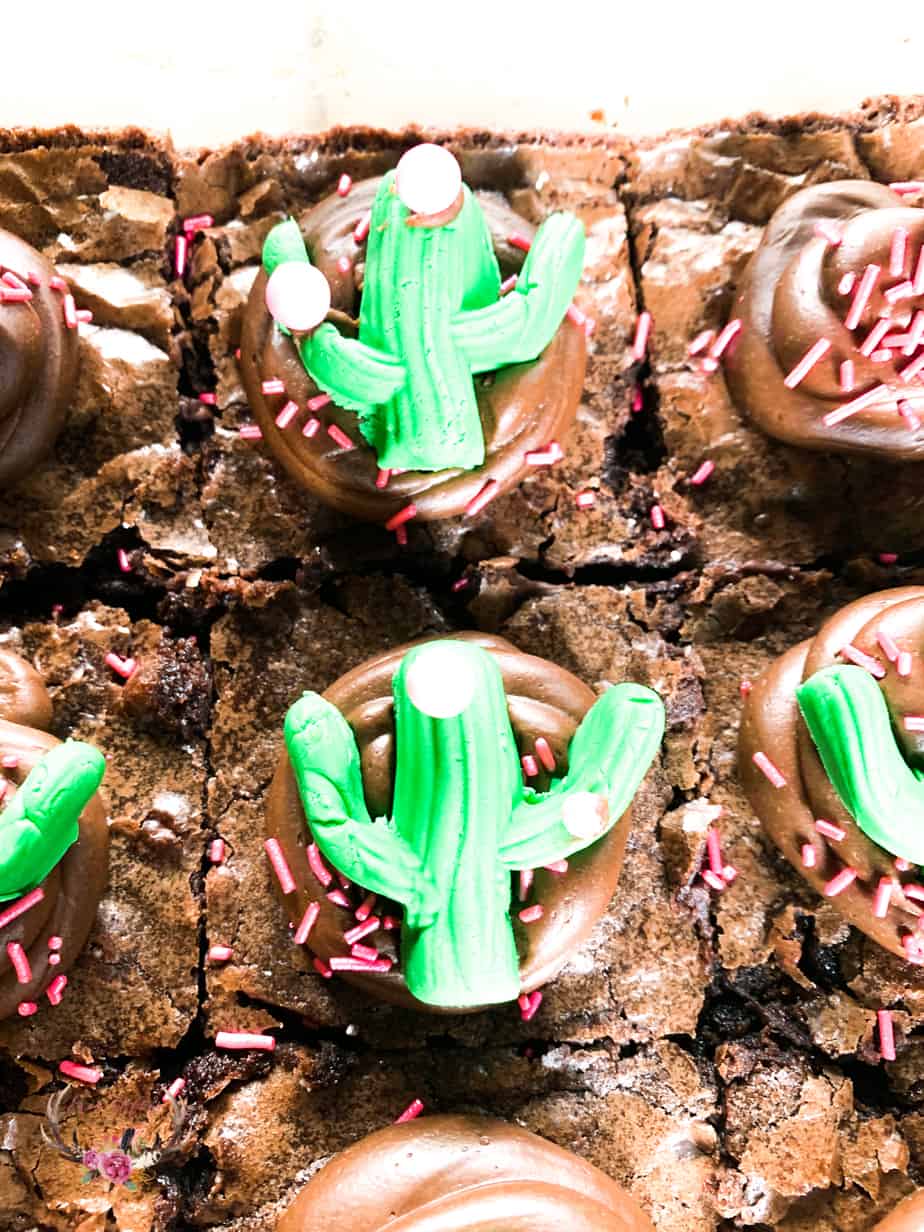 We love to create different themed cupcakes and treats for parties, events, movies and more! Have a look at these other amazing party cakes.
If you liked this cupcake topper recipe, see below for some our other favorite cupcake recipes:

Disney Junior Vampirina Cupcakes