We have curated the ultimate list for cookie bars that use pantry items that you have on hand. These recipes are easy and delicious and are perfect for making with your kids at home.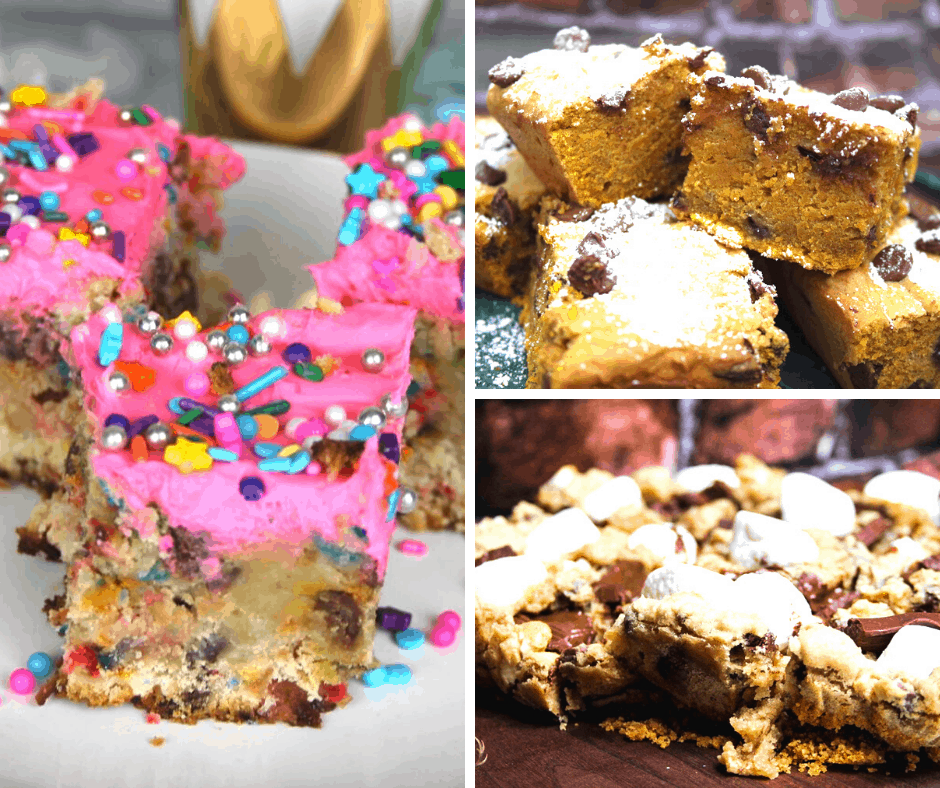 The Ultimate Cookie Bar List
I don't know about you but we have been baking up a storm lately and these cookie bars are the perfect recipes. They are easy to make and the whole family loves them!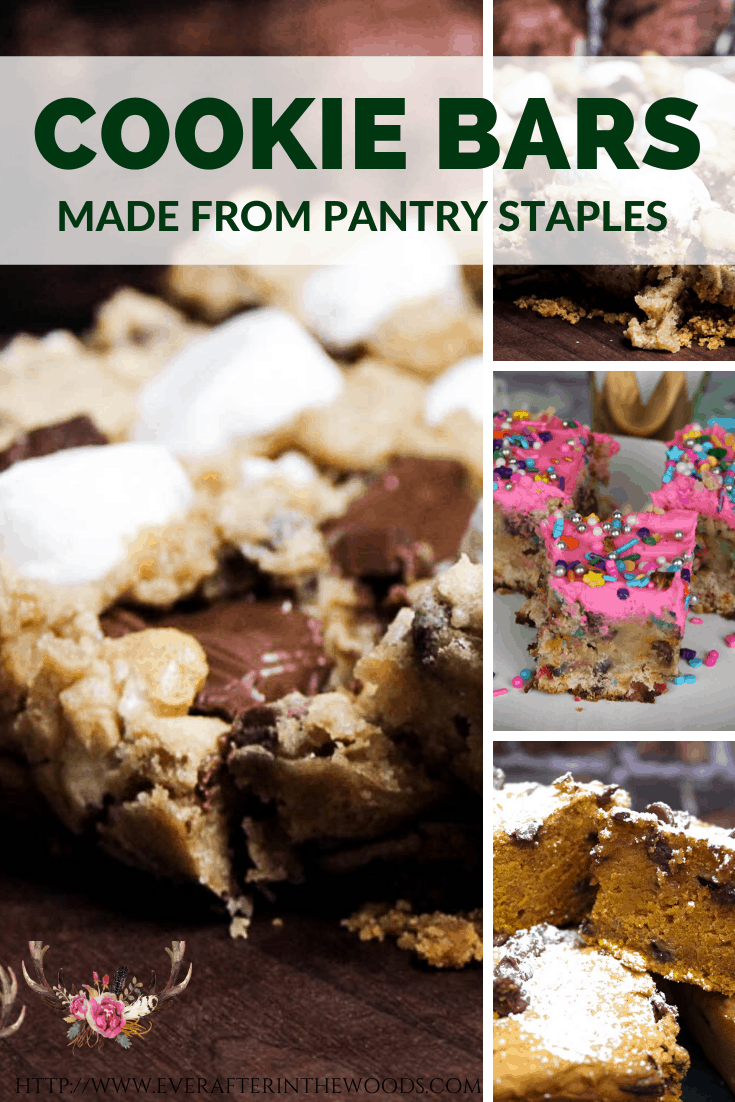 The Best Cookie Bar Recipes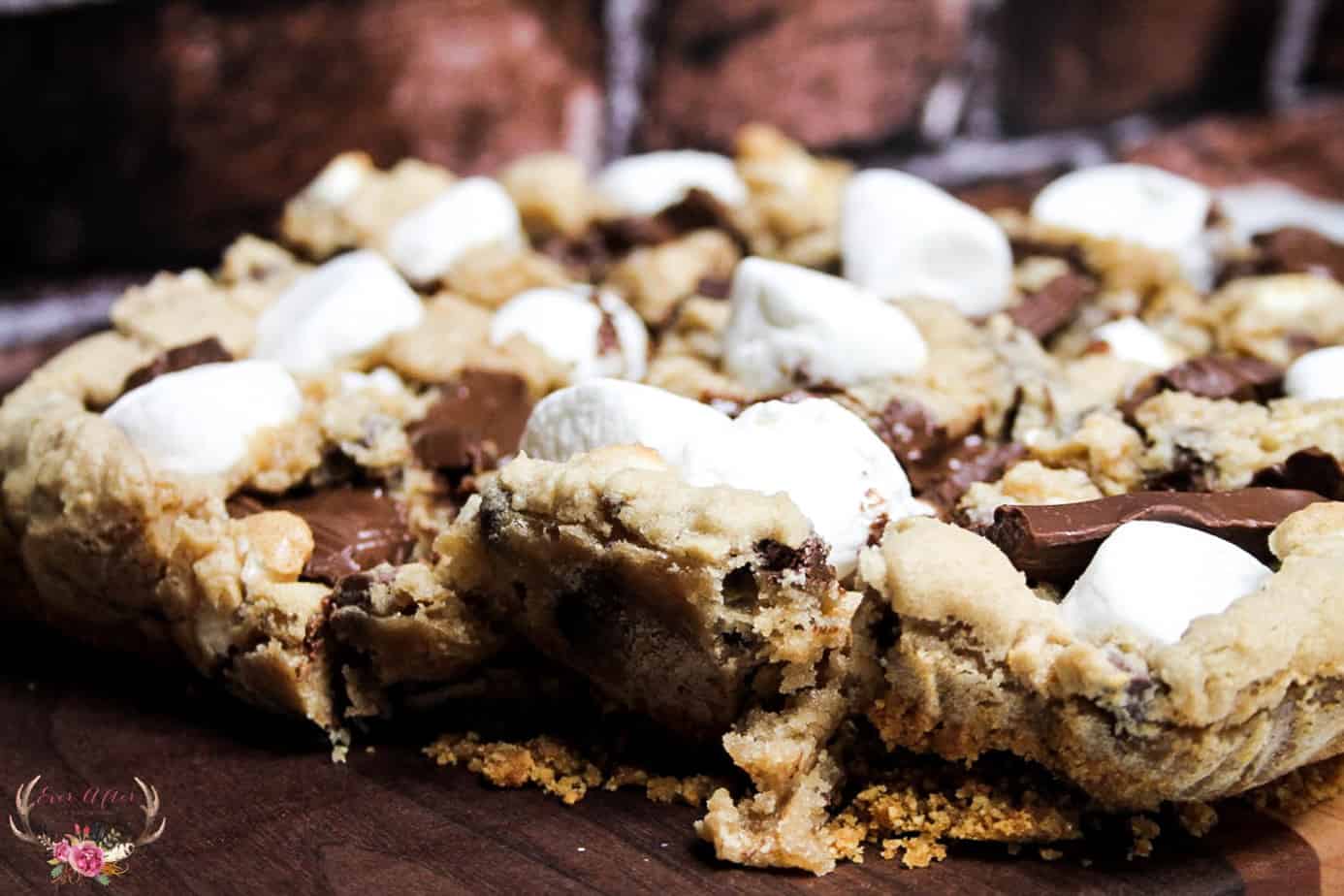 Sometimes you want a s'more without a campfire and these s'mores cookie bars are just the perfect recipe.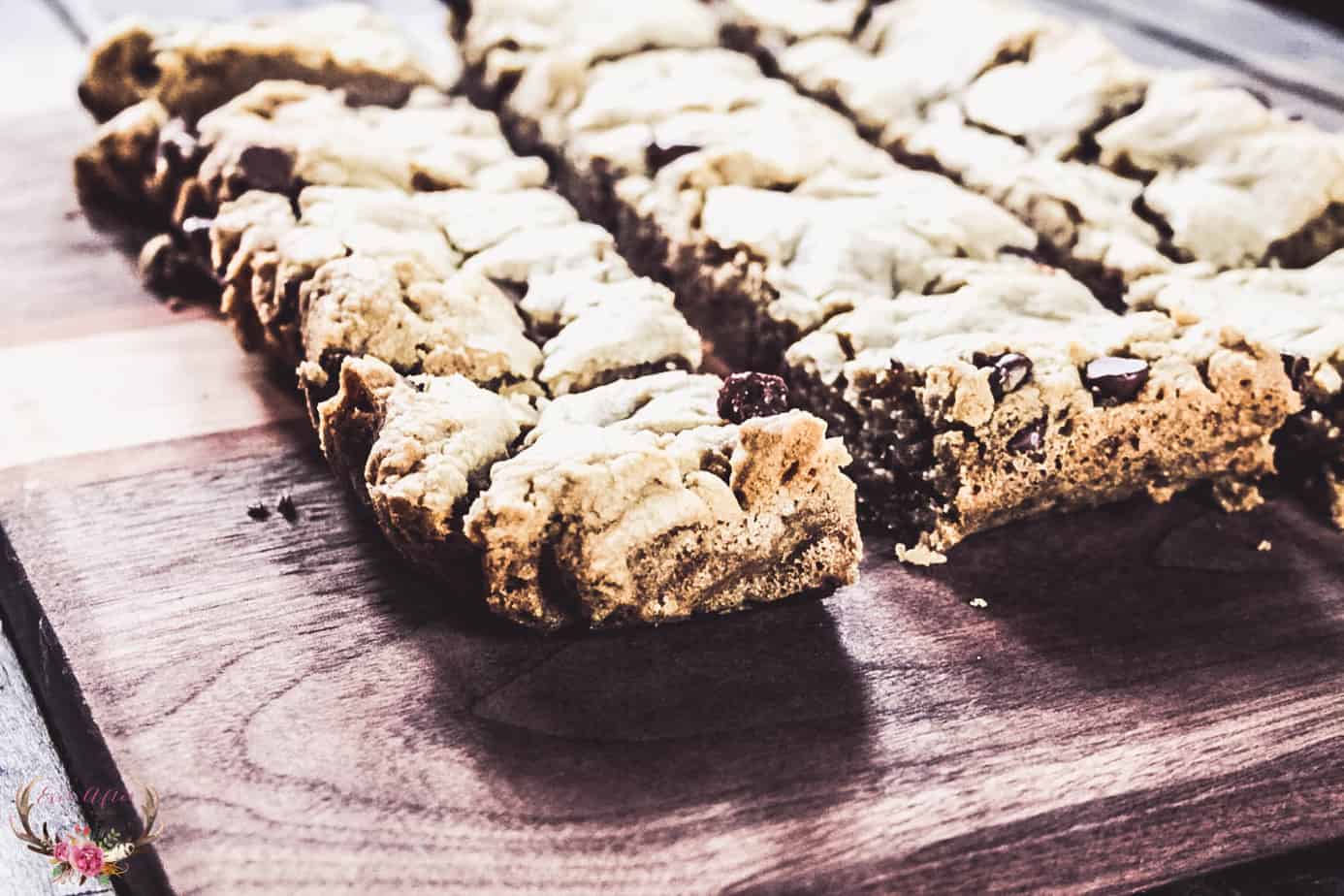 There is really nothing better than a chewy chocolate chip cookie. Well, maybe these chewy chocolate chip cookie bars! These chewy and delicious cookie bars are delicious and soft and with the help of lining your baking pan with aluminum foil, they come out of the pan easily.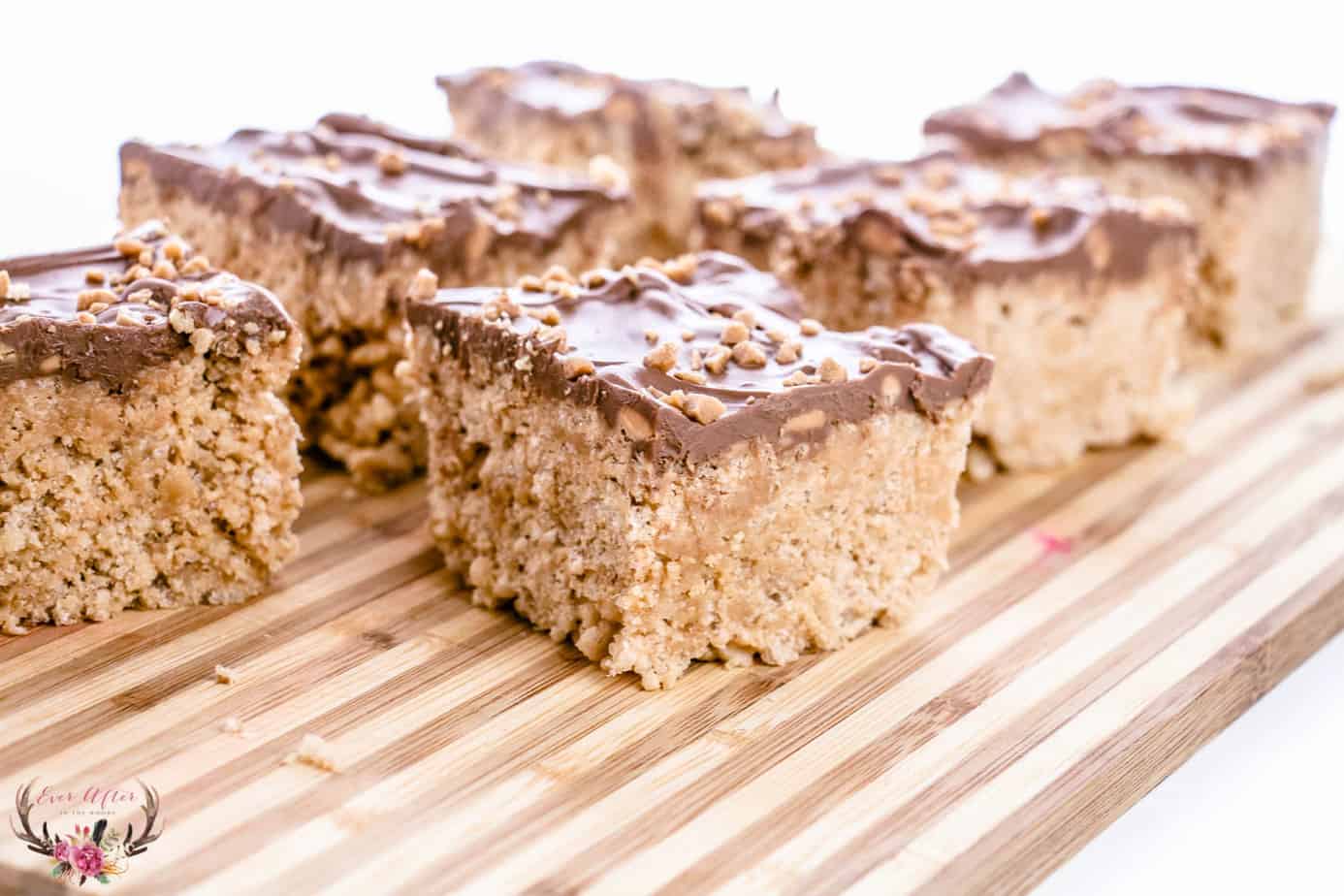 Scotcharoos are a dessert with butterscotch, chocolate, peanut butter and crispy rice cereal. I swoon for this delicious dessert bar.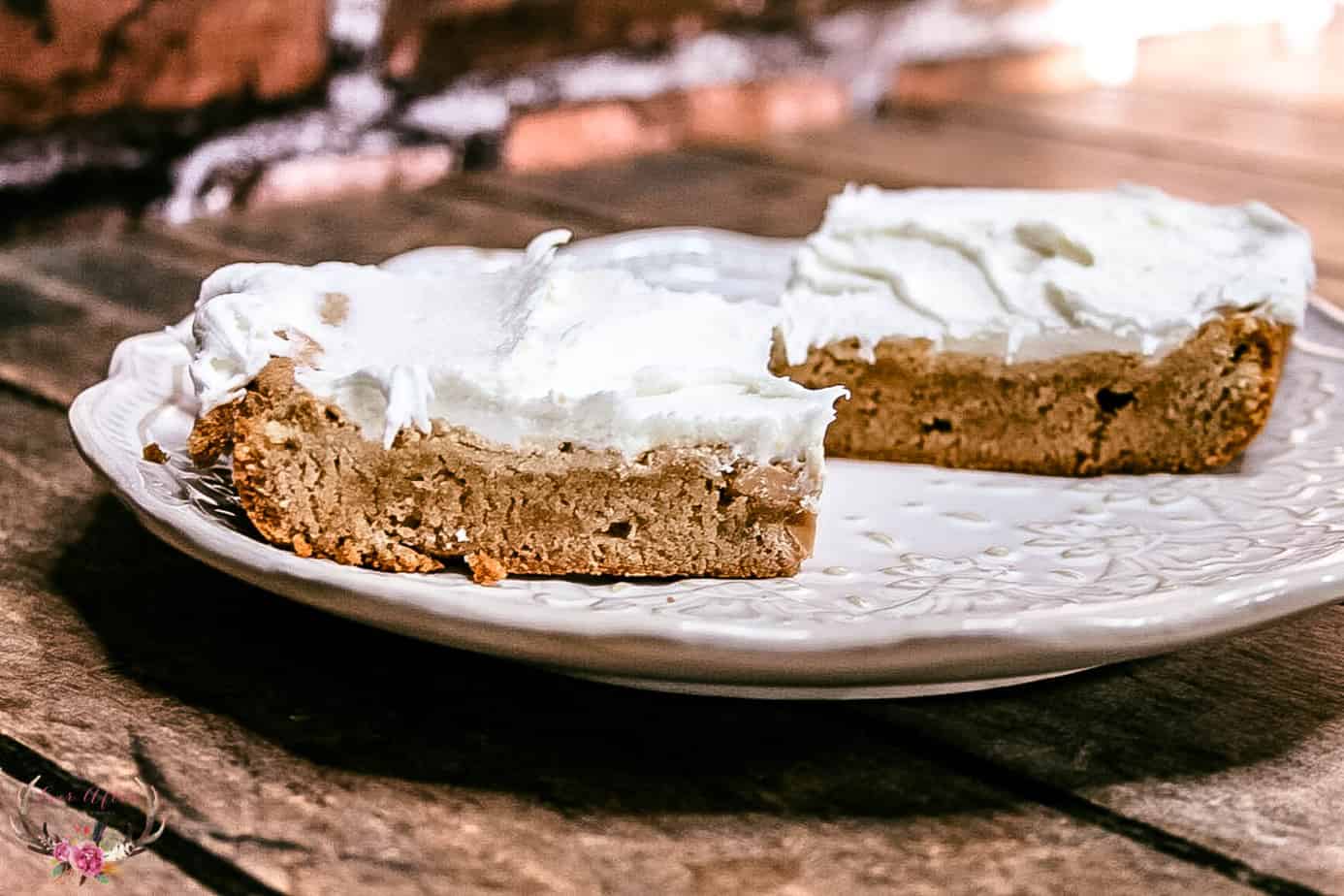 Fluffernutters are a recipe with peanut butter and marshmallow fluff. I swoon for this delicious fluffernutter bar. I mean what could be better than peanut butter and marshmallows!
have the perfect fairy cookie bar recipe for any little girl's birthday, baby shower or brunch with a faerie theme or whimsical idea.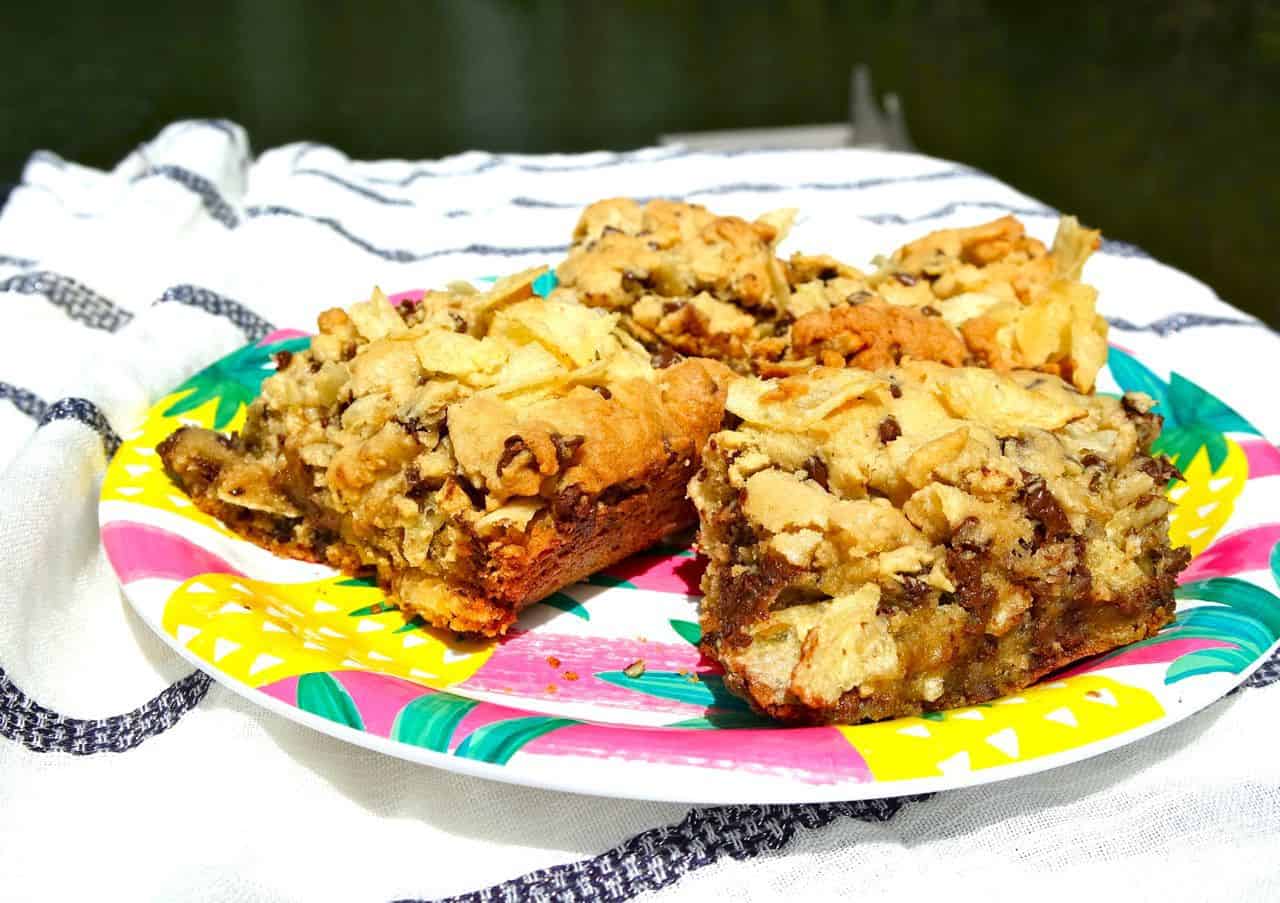 We have recently discovered the awesome combo of salty and sweet together in a cookie bar and they are so good! Really- you need to try this recipe for Potato and Chocolate Chip Cookie Bars, they are moist and chewy and the Potato Chips make the perfect salt companion to these bars.

Today calls for Pumpkin Chocolate Chip Cookie Bars. This year is just flying by! I can not believe that we are in the middle of November already and the holiday season is upon us. For me that means a whole lot of cooking and baking for friends and family.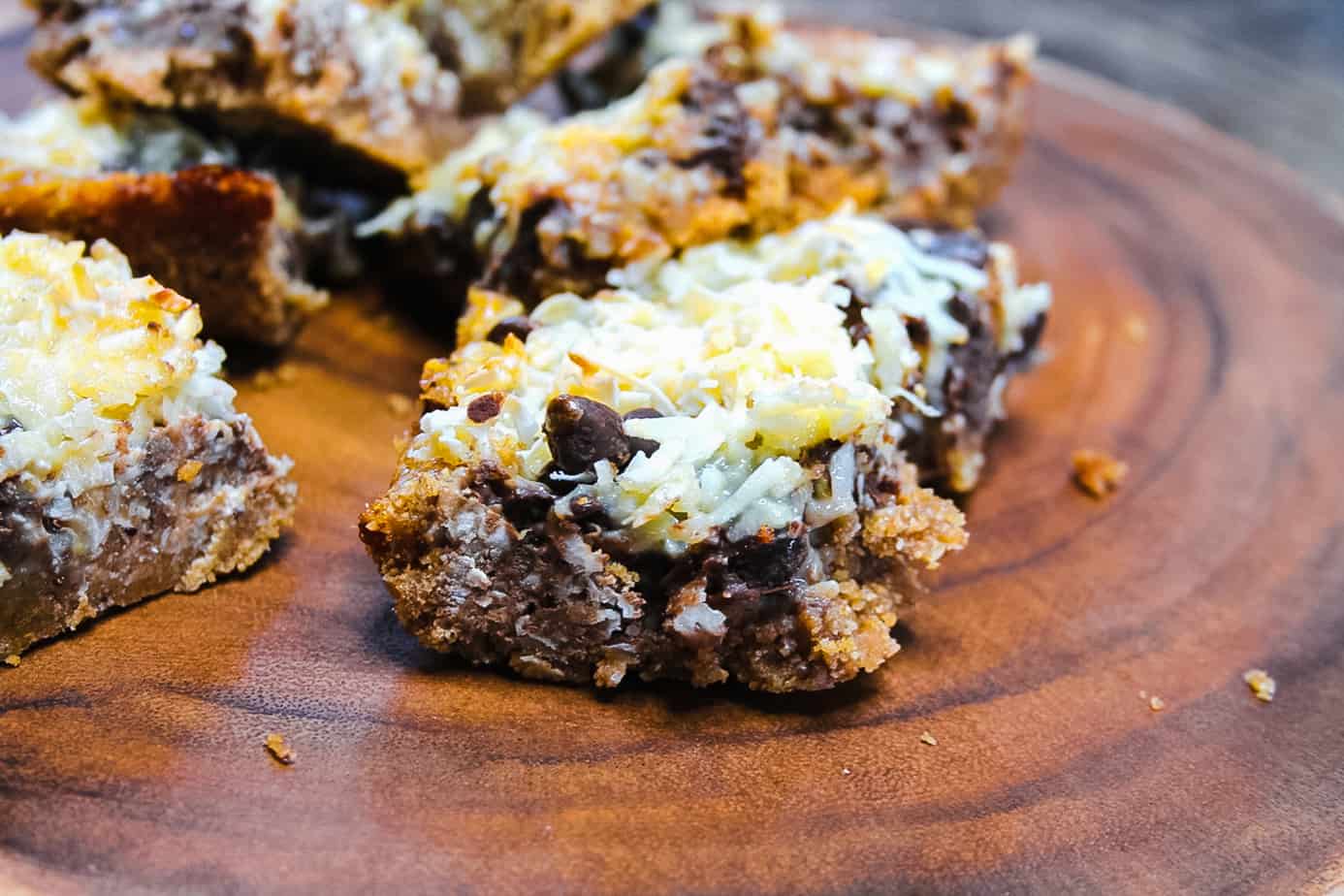 There is nothing better than baking and these magic layer bars are the first ones to go from the cookie trays. These cookies are ooey and gooey and sweet and delicious.
It is time for holiday baking and by that, I mean Christmas Cookie baking has begun! These gingerbread blondies are the ultimate in classic Christmas flavors and are so easy to make.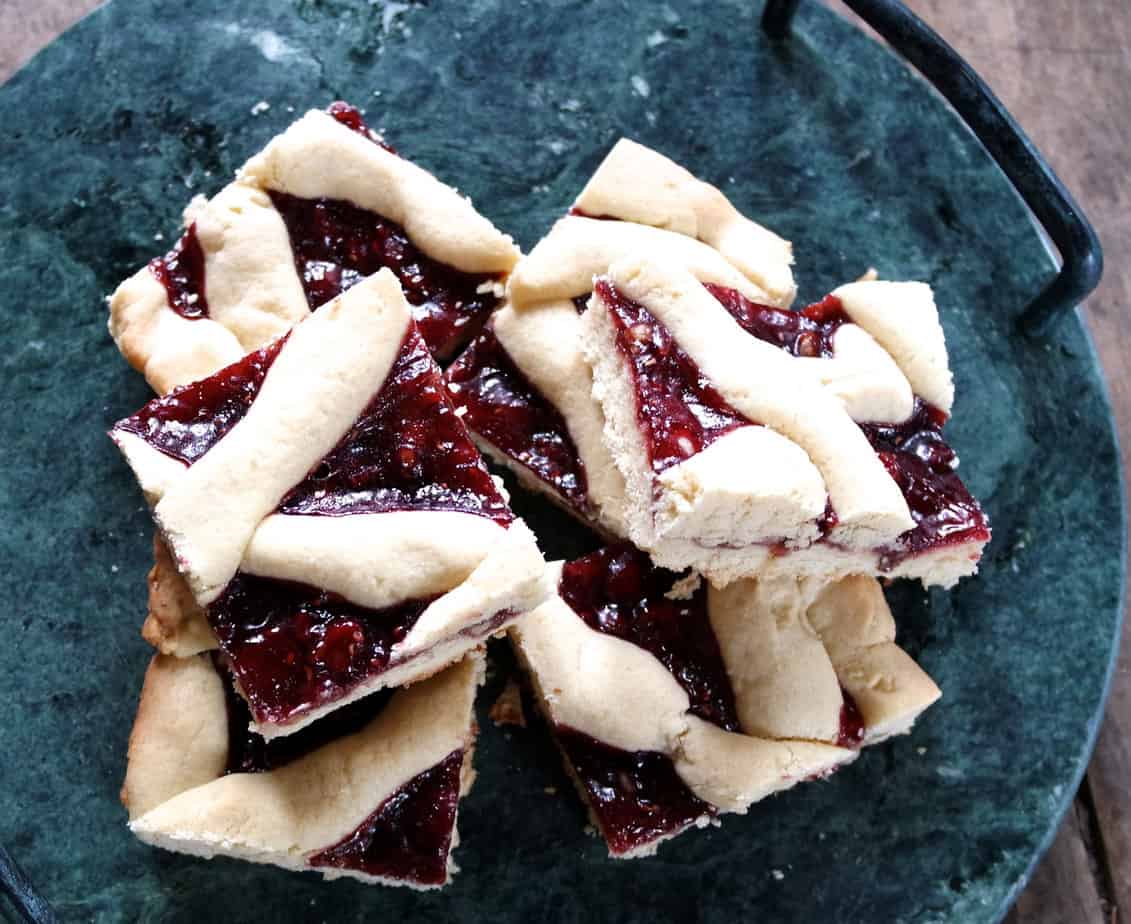 My husband and I love Linzer Tarts and I wanted to create a recipe that was a little bit easier than making individual cookies with the cutouts. These bars are very easy to make and they are just as tasty as the real cookies.
I love the gingerbread loaf from Starbuck and that was my inspiration for these cute bars. I wanted my gingerbread to be soft and chewy with almost a brownie consistency and I think I nailed it. I topped mine with a cream cheese frosting but you could omit this if you choose. But let's be real, frosting makes everything better
I love Linzer Tart cookies– the raspberry jam filling with the flaky shortbread crust- oh my perfection. But sometimes one cookie is not nearly enough and you want something that has a little more chewiness to it.