Iced Brown Butter Cookies
Easy Brown Butter Cookies Recipe
How to Make Brown Butter Cookies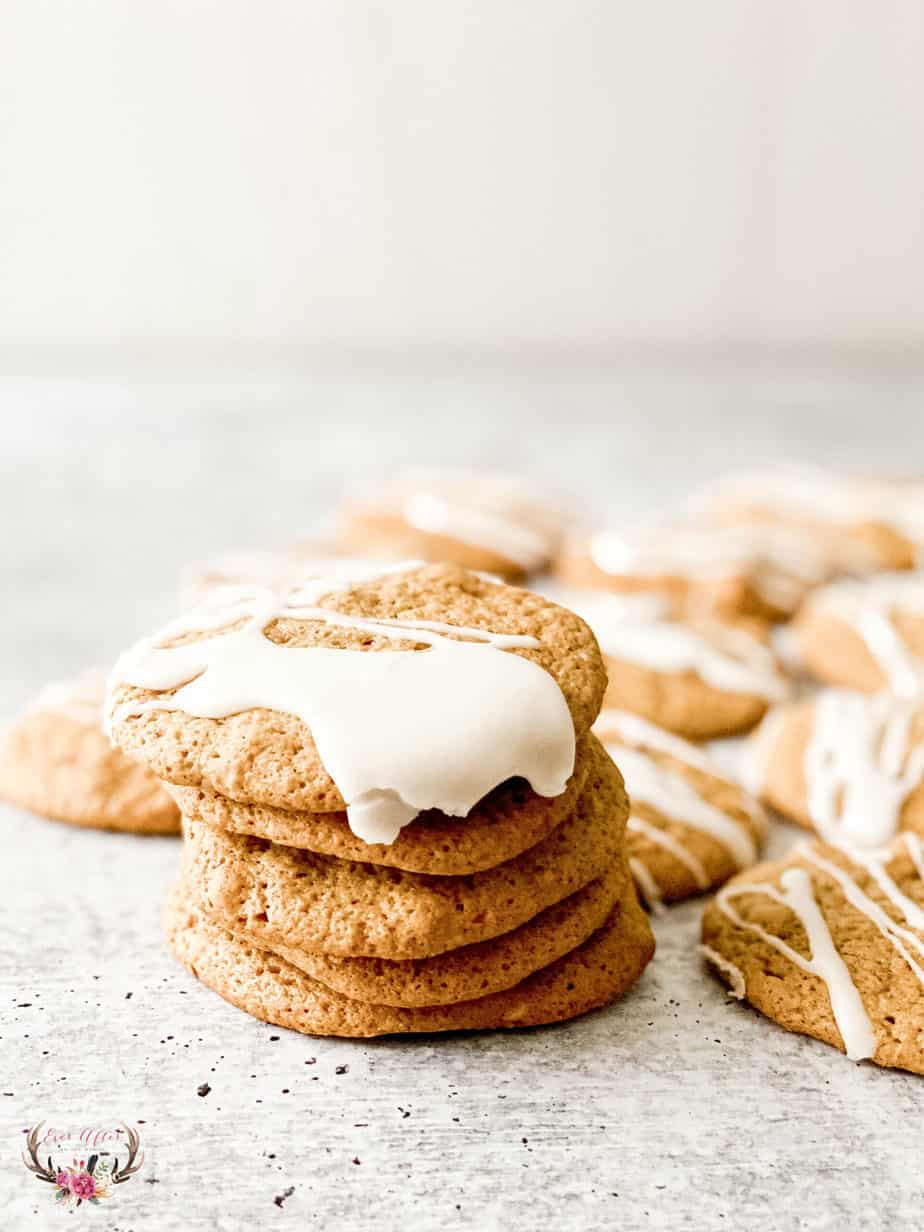 There is nothing better with a cup of coffee than a yummy, soft brown butter cookie. These cookies are so easy to make and are delicious. The perfect afternoon treat.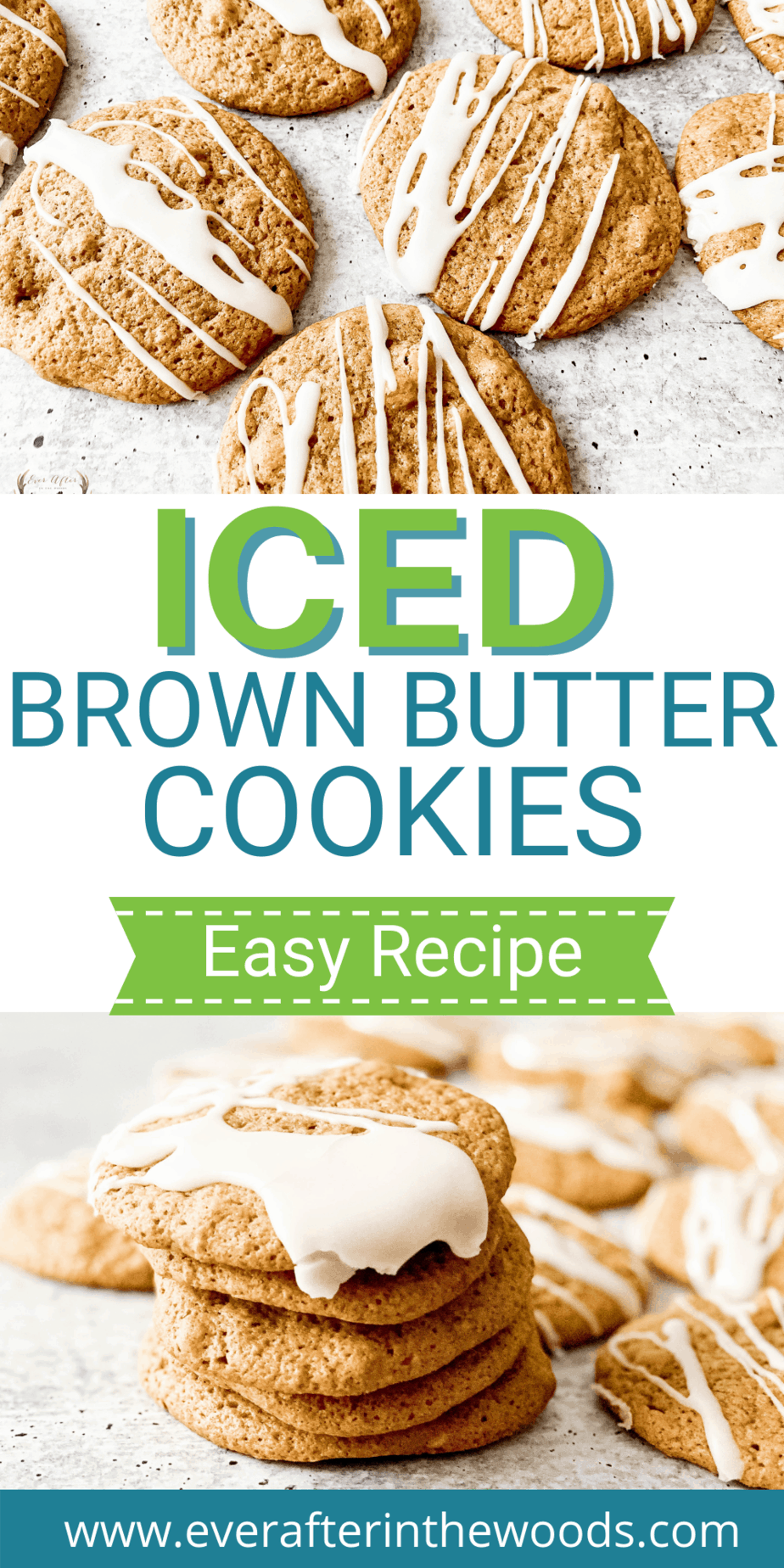 How to Make Brown Butter Cookies
Equipment
Large bowl
Wood Spoon or Rubber Spatula Parchment Paper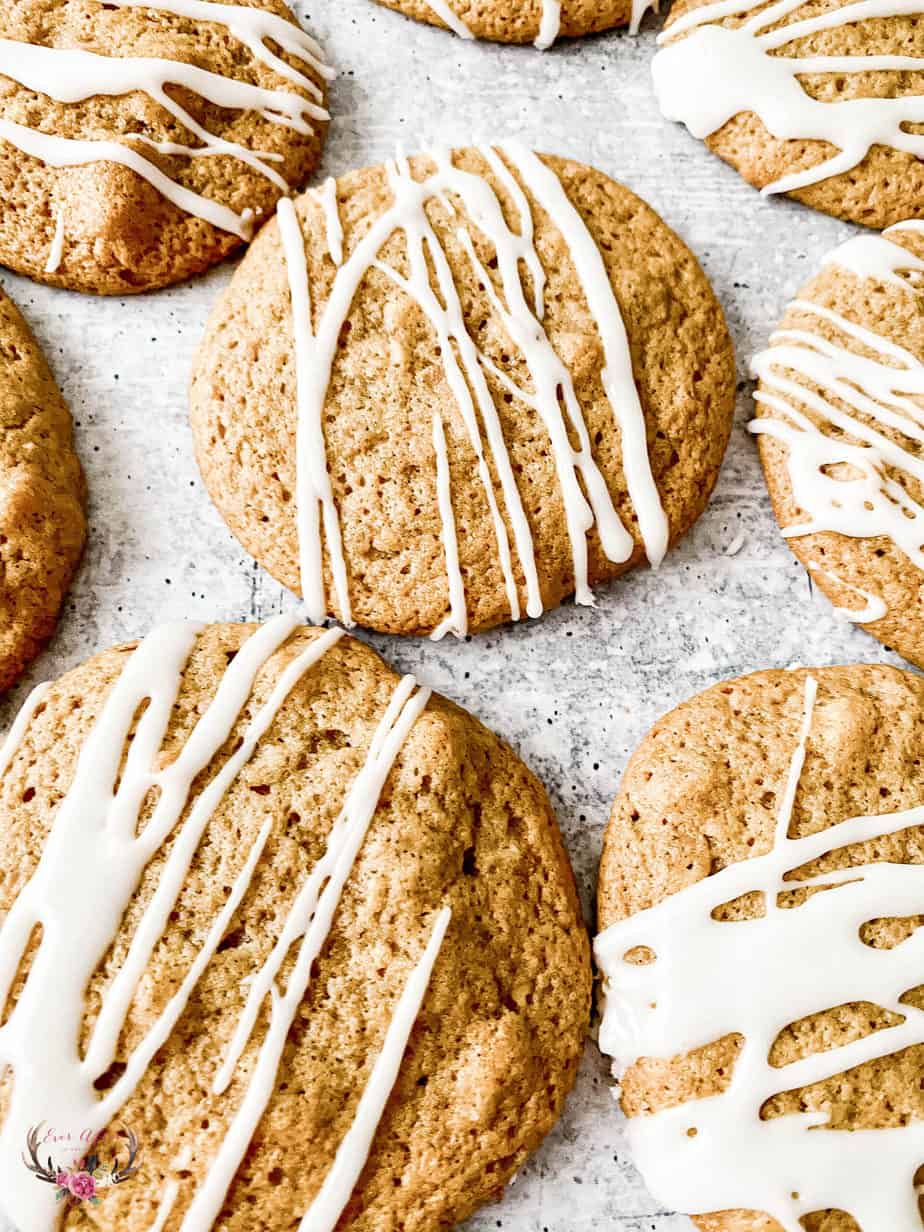 Ingredients
½ cup walnuts, toasted and chopped 8 tablespoons unsalted butter
1 tsp ground cinnamon 1 tsp vanilla extract
1 ½ cups all purpose flour
¾ tsp baking soda
½ tsp salt
¾ cup unsweetened applesauce (1 individual serving sized cup)
¾ cup packed brown sugar 1 large egg yolk
Icing:
1 cup powdered sugar 2 tbsp milk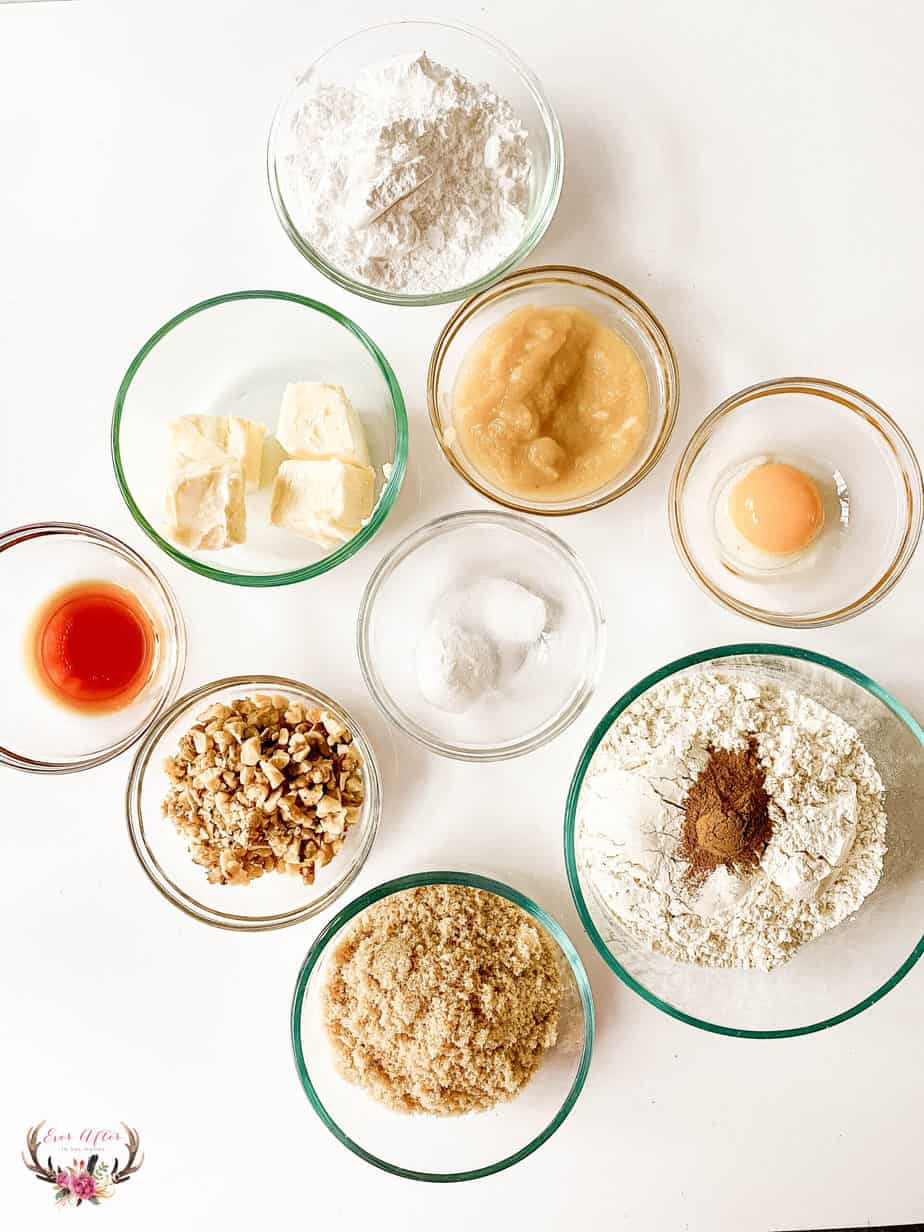 Directions
Preheat the oven to 375 degrees.
Line a baking sheet with parchment paper. Measure out one the walnuts and let toast for 7-8 mins. Chop and set aside.
How to Make Brown Butter
Melt butter in a skillet or heavy bottom medium sized pot over medium high heat. Swirl the butter in the pan or pot as it begins to boil.
The butter should boil out the frothy phase and begin to turn brown.
Continue swirling as it turns brown and lets off a nutty aroma.
Remove, add to a bowl and let cool for 15 mins.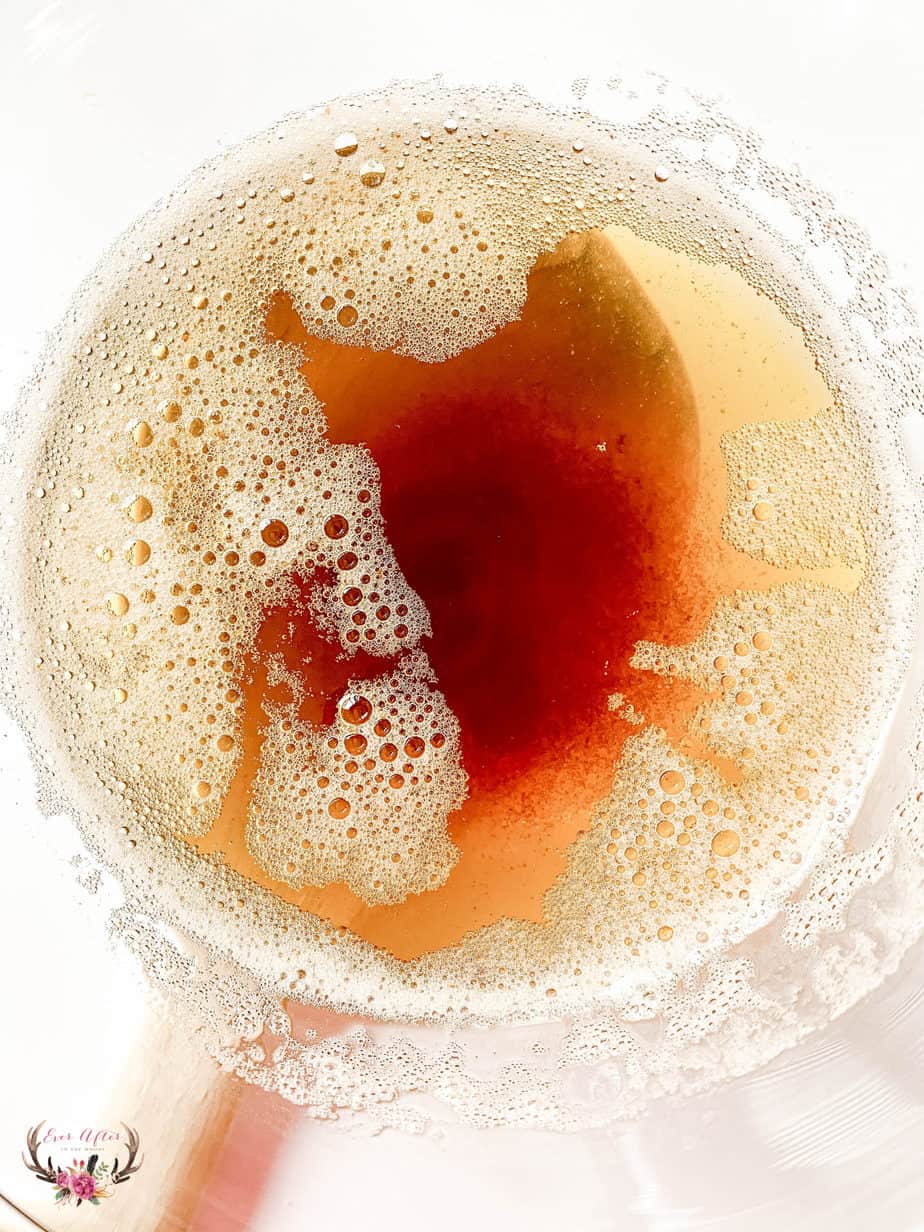 In a large bowl add chopped walnuts, flour, cinnamon, baking soda and salt.
In a small-medium sized bowl combine the egg yolk, vanilla and brown sugar with a whisk. Whisk in the cooled brown butter (Strain it if you have a lot of what looks like burnt particles) Combine the two and stir with a spatula or wooden spoon until well incorporated.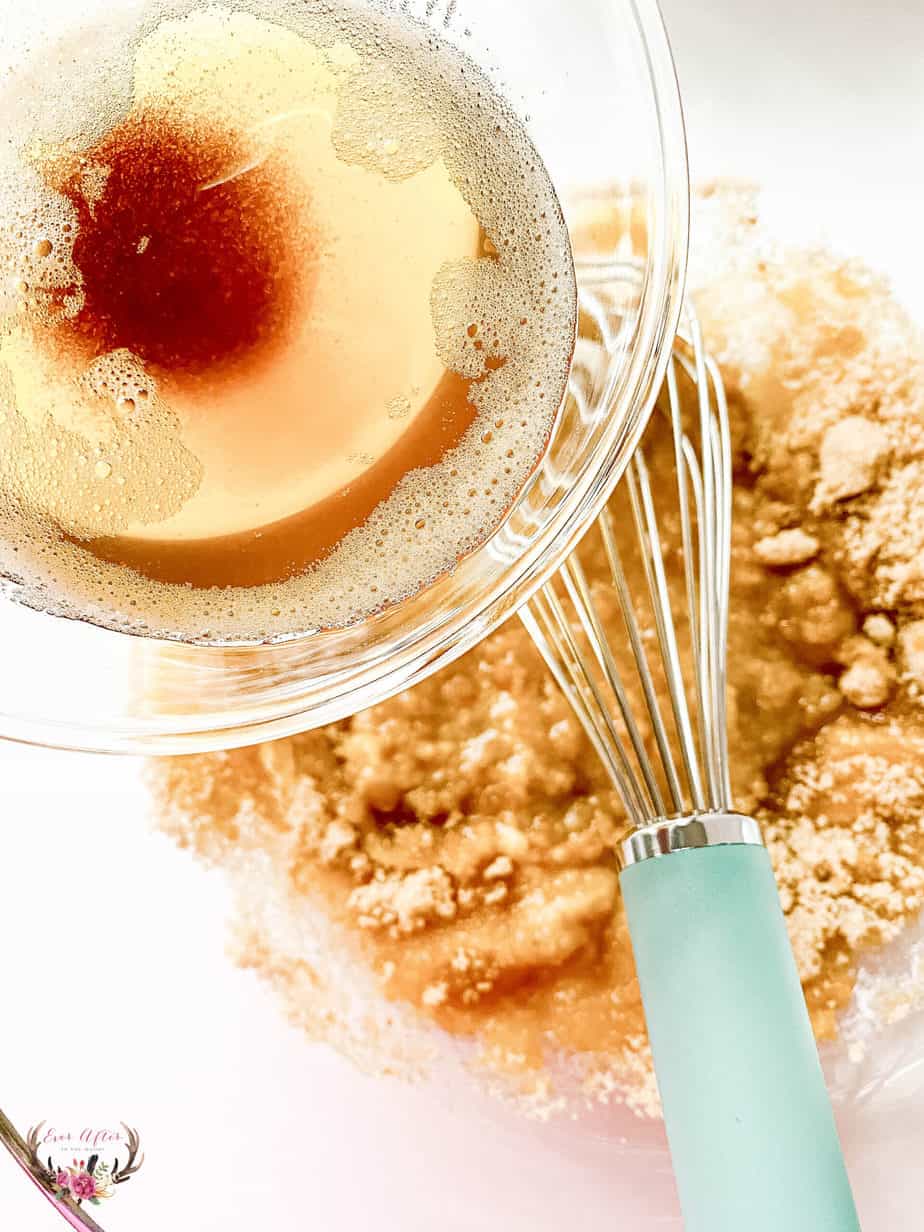 Line baking sheets with parchment paper and use a small cookie scoop to create even portion sizes.
Bake for 10-12 mins. The edges should be golden brown and the center firm.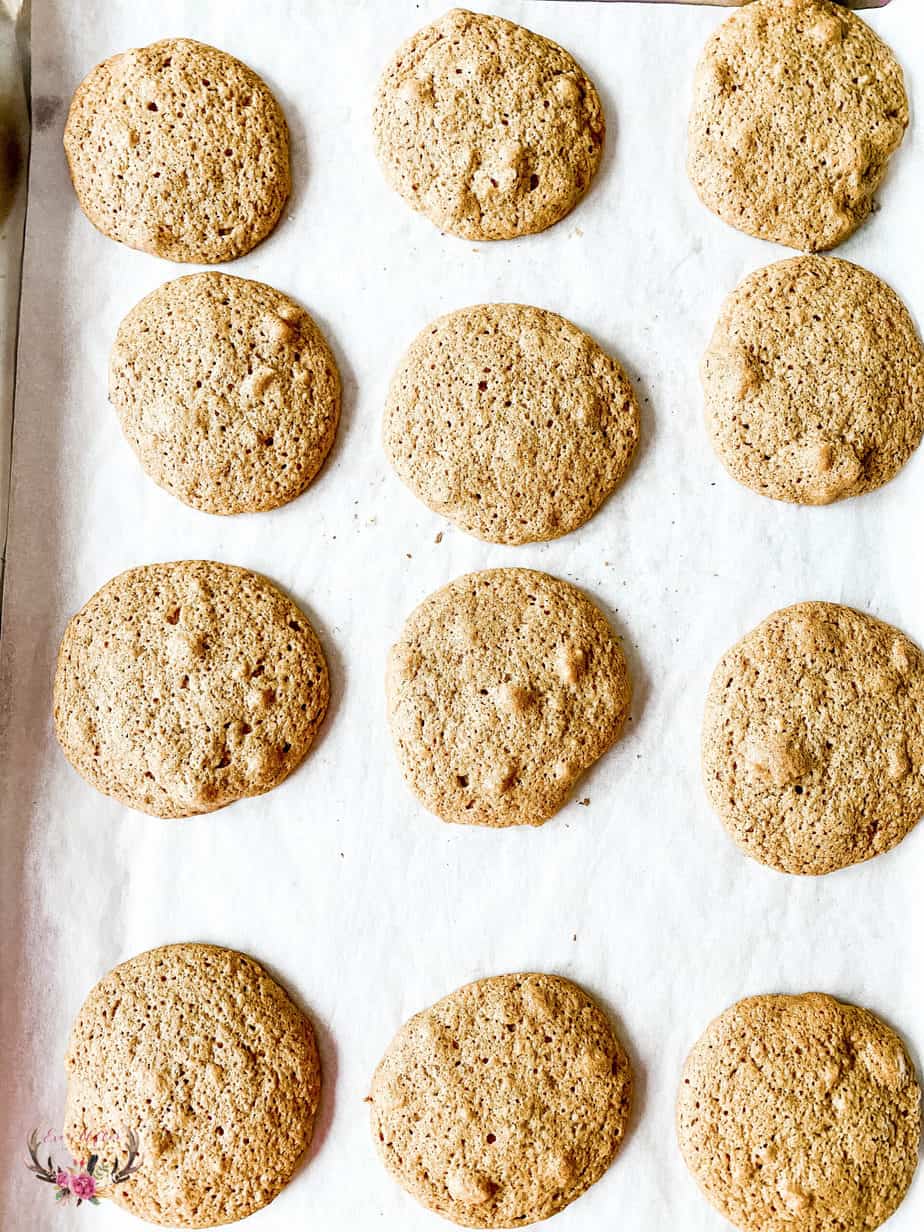 Allow to cool on baking sheets for 10 mins before removing them to a cooling rack for icing. Make the glaze by combining the powdered sugar and milk in a bowl.
Using a spoon drizzle icing over cookies and let set about 20 mins. After an hour or so the cookies should be stackable.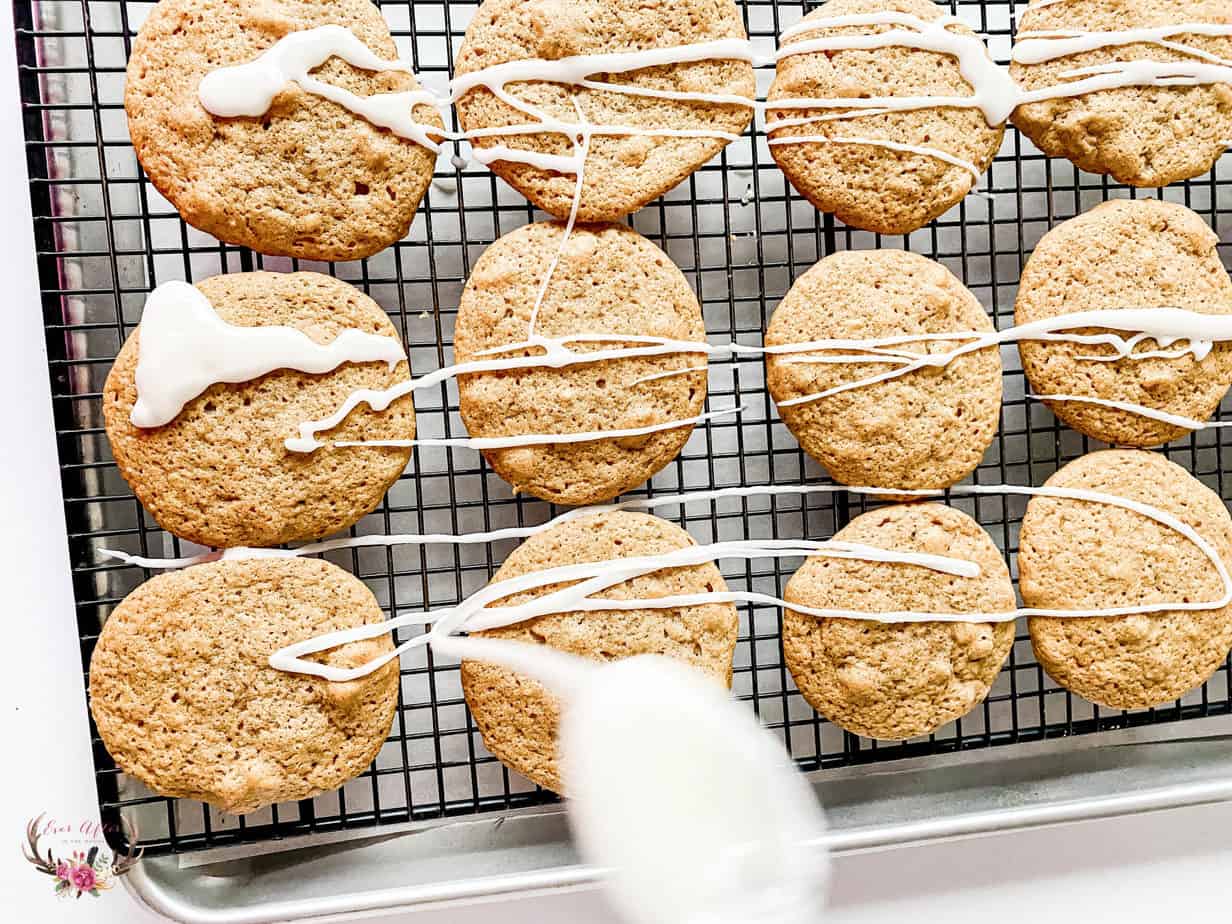 Enjoy!
These will keep in an air tight container for up to 5 days. Cookies can be frozen for up to 3 months.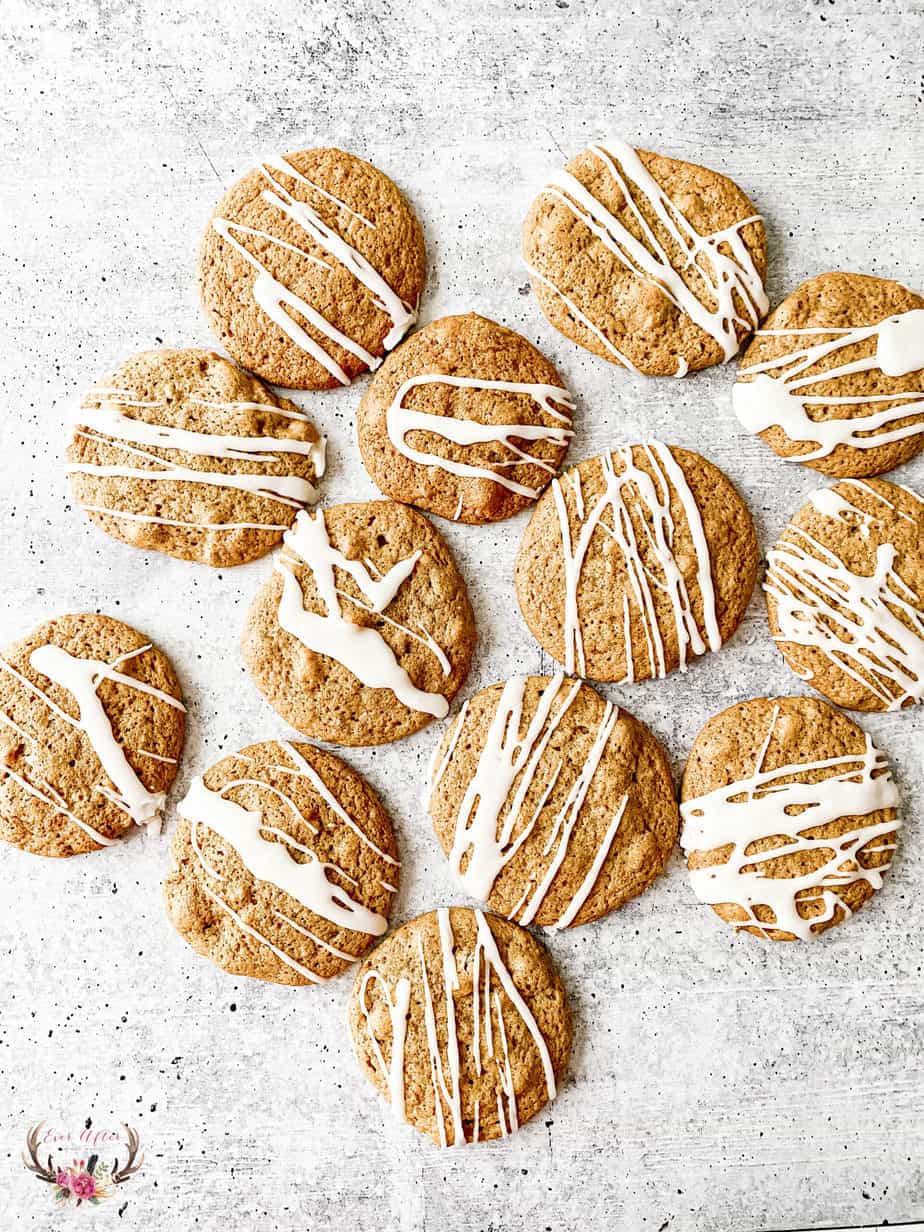 If you liked this cookie recipe, you should have a look at some of our other cookie recipes: