Italian Cream Puffs
Italian Cream Puff Recipe with pudding filling
Italian Cream Puff Recipe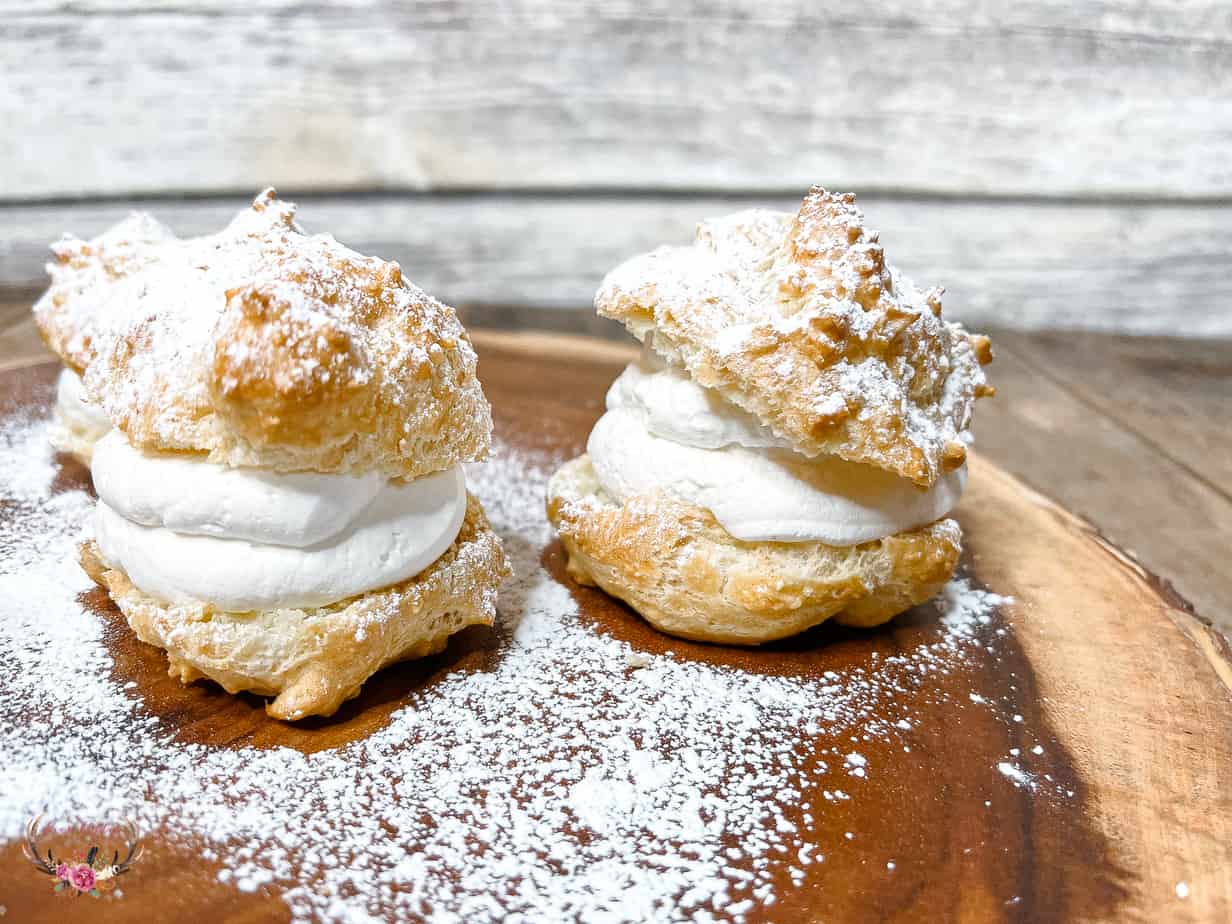 We LOVE cream puffs and there are a few recipes that I go back and forth between. These Italian Cream Puff Recipe is honestly a trup copy of the cream puffs you get in an Italian Bakery. Slightly hard on the outside and soft on the inside, filled with a delicious vanilla pudding and cream. Absolutely delicious!

Italian Cream Puff Recipe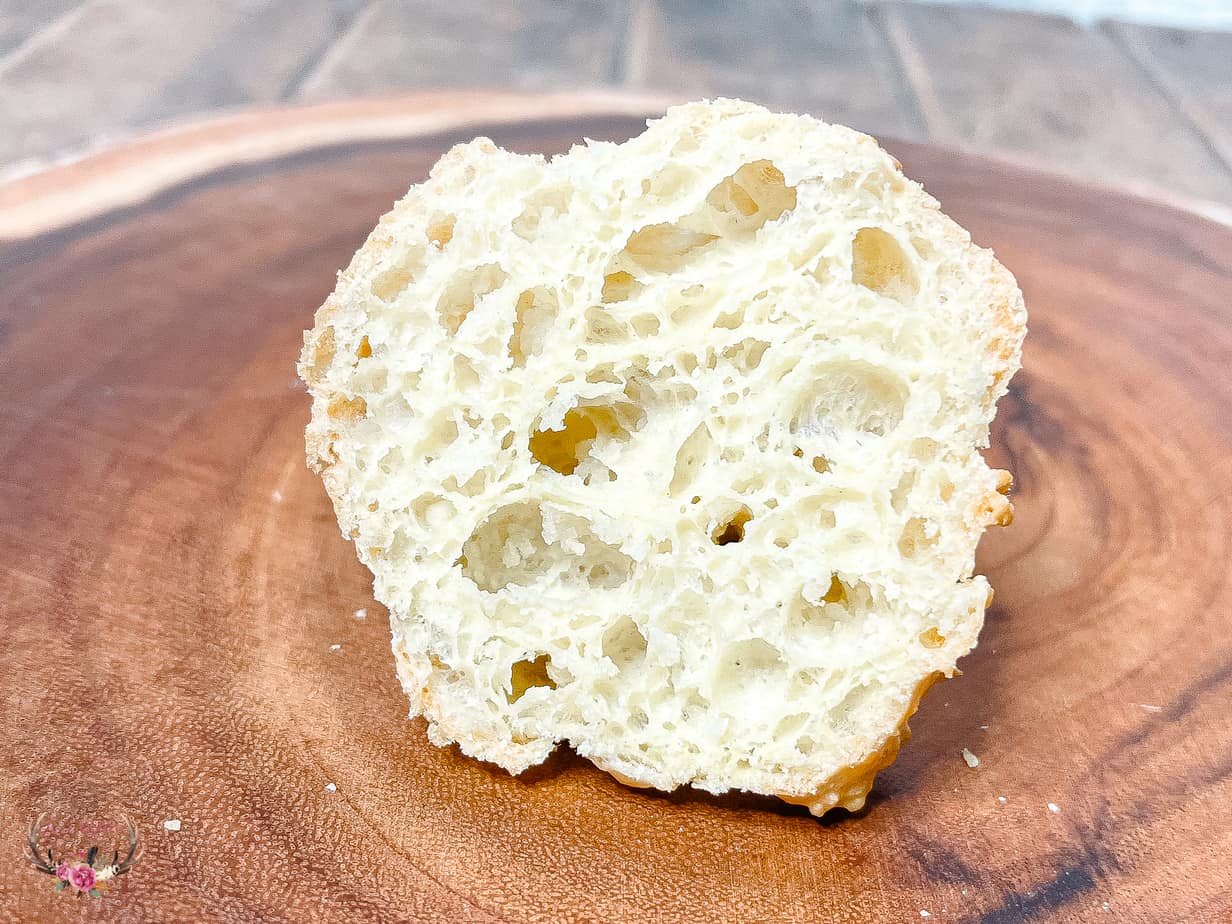 Ingredients for Pastry Dough
water
butter
flour
eggs

This dough comes together perfectly every time and is so yummy. Be sure not to over mix for a hard pastry dough.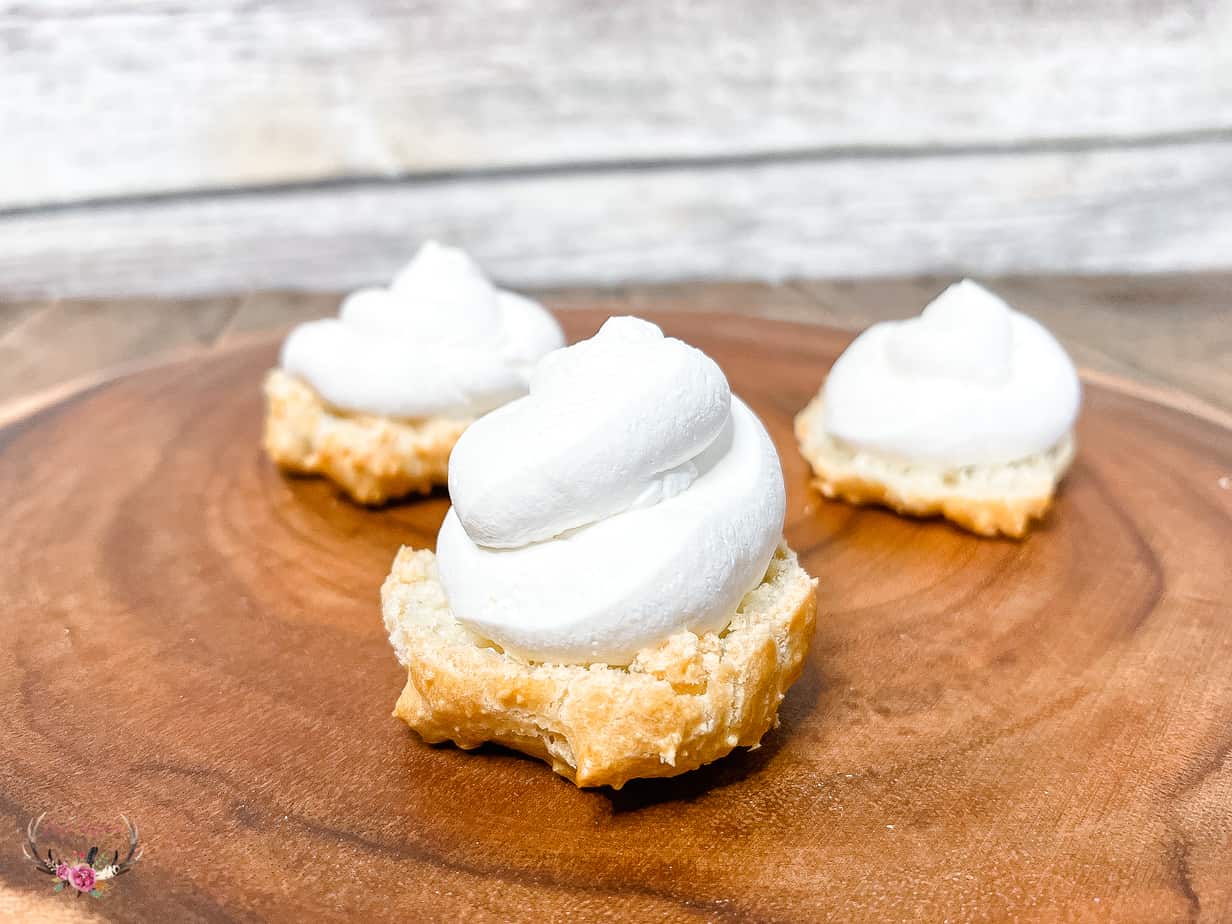 You can make just a whipped cream filling if you like but I love a combination of vanilla pudding and whipped cream mixed in equal parts.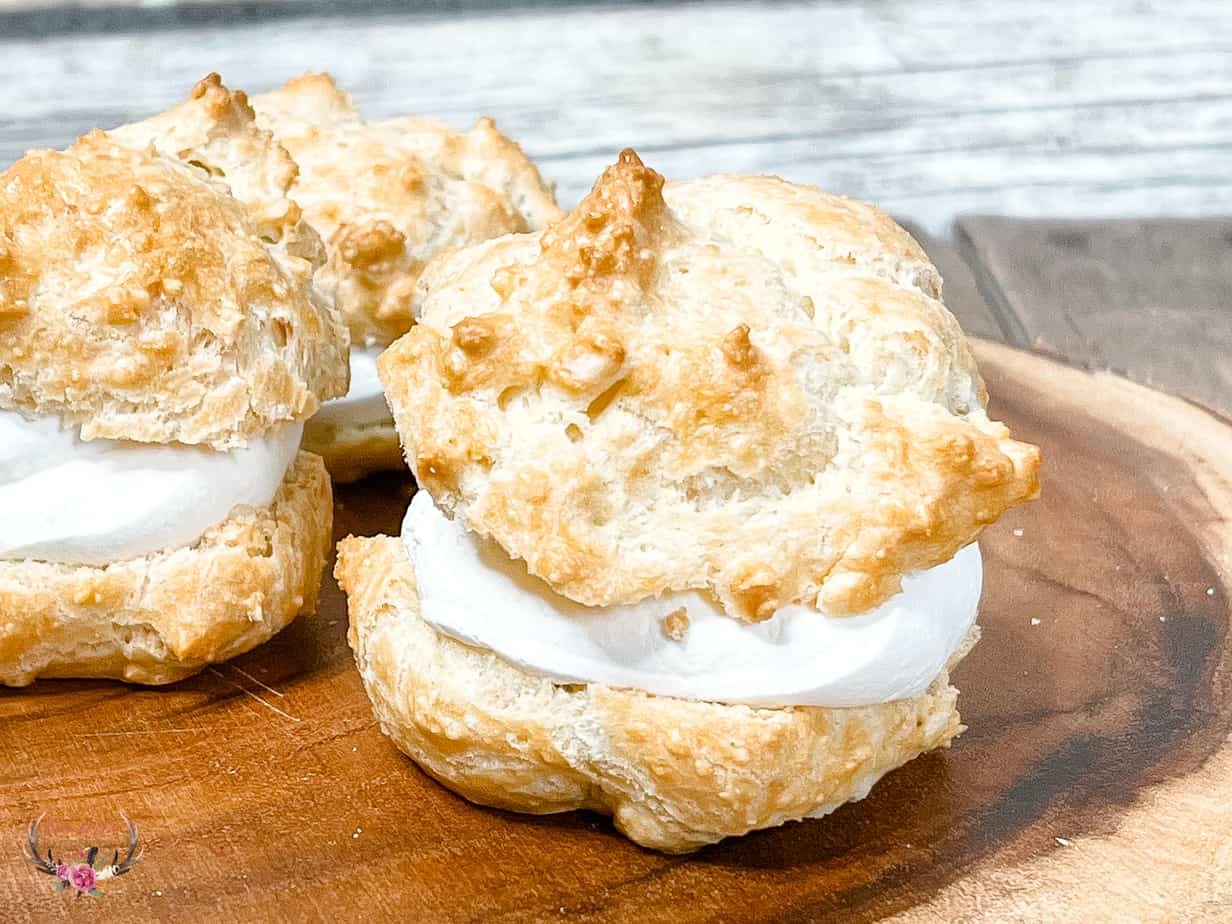 Ingredients
1 cup water
3/4 stick unsalted butter
pinch of salt
1 cup flour
4 eggs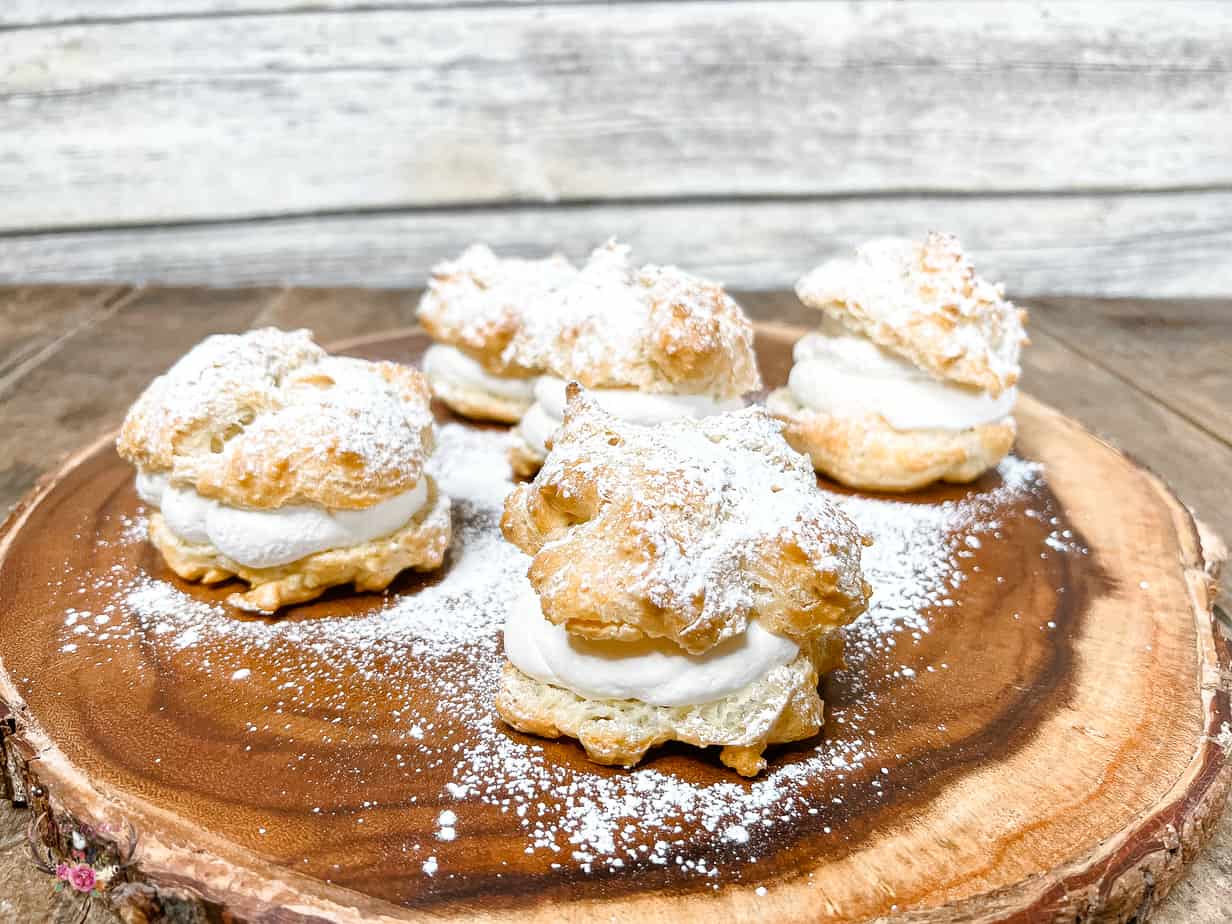 Directions
Preheat oven to 430 degrees and line 2 baking sheets with silicon mats.
In a medium sauce pan add the water, butter and salt und heat over low heat until butter is melted. Raise the temperature on the burner and bring mixture to a boil.
Add the flour all at once to the boiling mixture and stir well until the dough starts to form.
Remove from heat and add mixture to an electric mixer with a paddle attachment, allow to cool. You can run the mixer with just the dough at this point to allow some steam to escape!
Add eggs one at a time until well incorporated, the mixture will be shiny, smooth and thick.
You can either pipe large balls onto the prepared baking pans are scoop a large teaspoon of dough, using two teaspoons to transfer to the pan.
Bake for 10 minutes at 430 degrees. Then lower the oven temperature to 350 degrees and bake for an additional 40 minutes.
Turn off the oven and open the door -Cool the cream puffs in the oven.
**Can be frozen at this state once cooled for up to 3 months**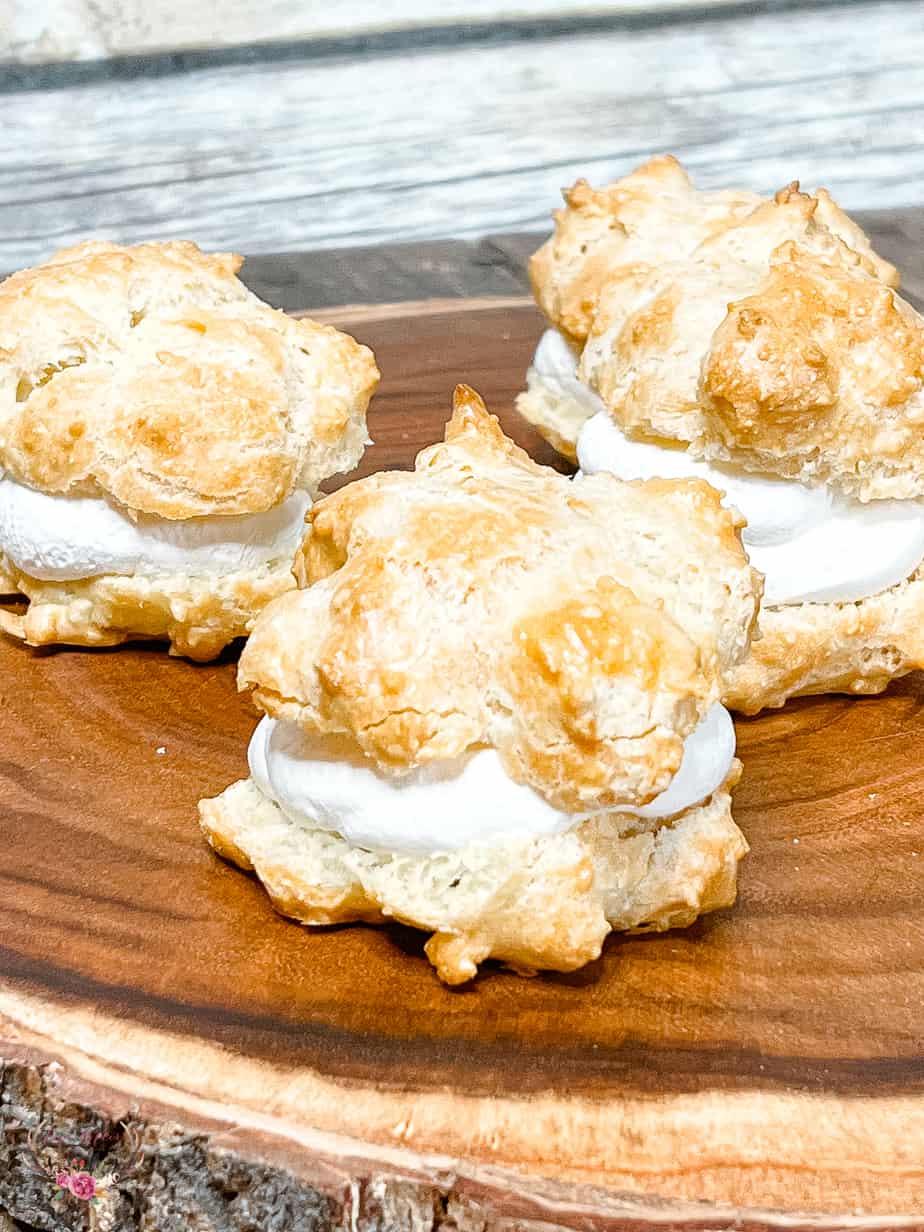 Make the filling –
Use an instant vanilla pudding mix and make according to the package directions. In a separate bowl whip 1 cup heavy whipping cream until light and airy. Combine the pudding mix with the whipped cream.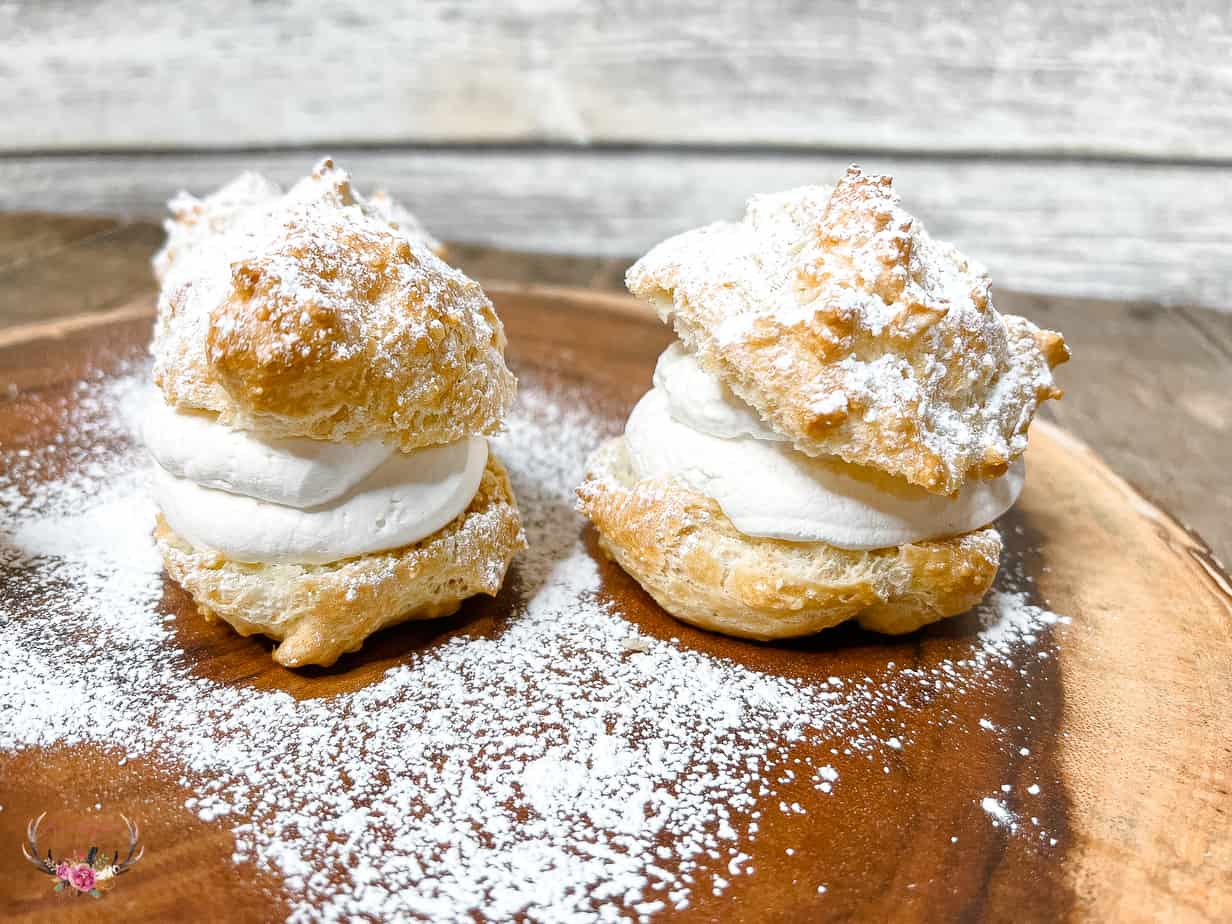 To assemble cream puffs-
Split cream puffs in half and pipe the mixture into the centers, top with remaining half of cream puff.
Serve immediately.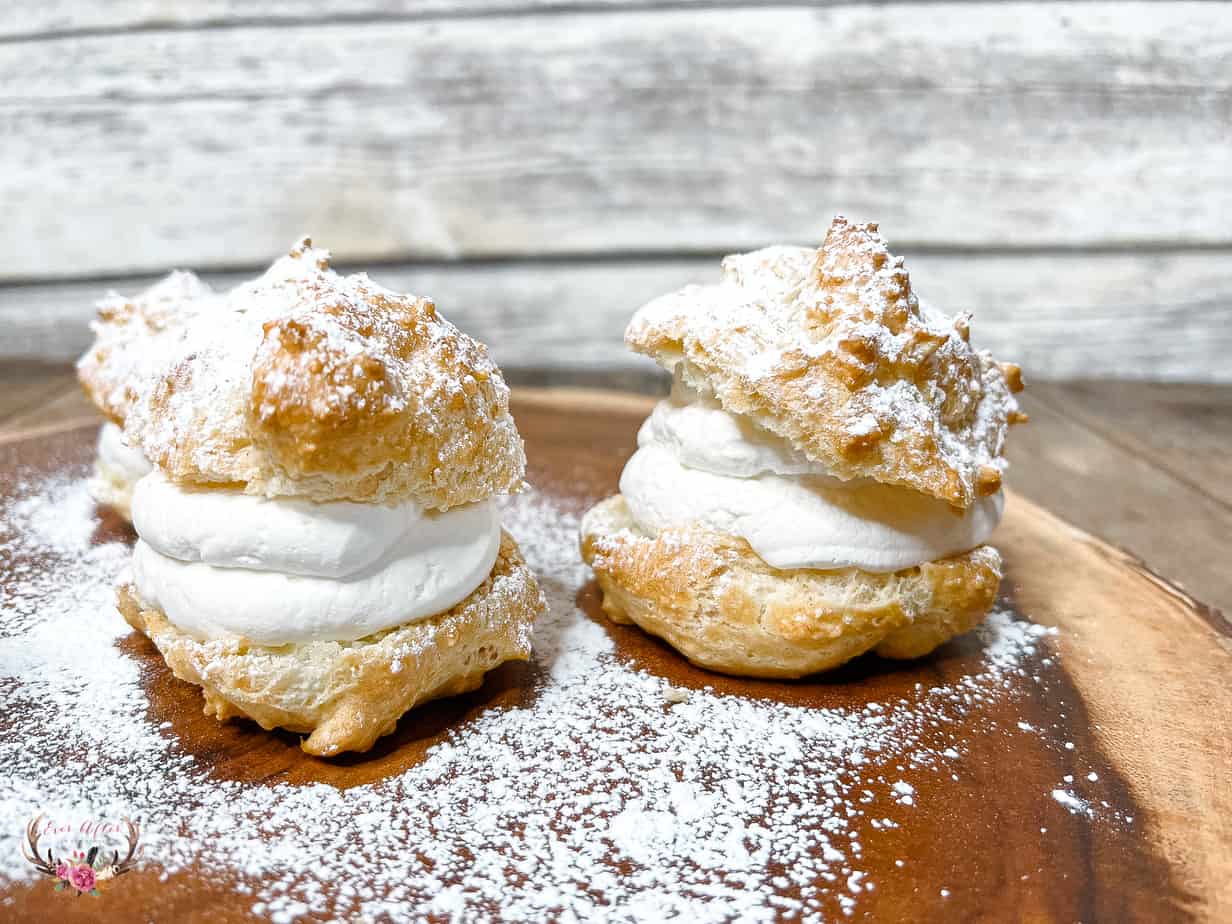 If you liked this recipe, have a look at these other recipes too!